Cathedral of the Good Shepherd is inspired by the Renaissance architectural style. The edifice is surrounded by Tuscan columns with decorative details. The church steeple was designed by Charles Andrew Dyce featuring two different sections with a cross on top. The first section has a square base while the second section has an octagon base.
The church flaunts six entrances. However, one is closed to the common public. The inner sanctuary is one of the many highlights and houses a crucifix adorned with mosaic tiles. There are doors on both sides of the sanctuary that leads to the room where sacred vessels are kept for worship. The timber ceiling is beautifully ornamented with unique patterns and shimmering lamps that hang down from the centre. Originally, Victorian chandeliers hung down the ceiling that has been replaced in the present time.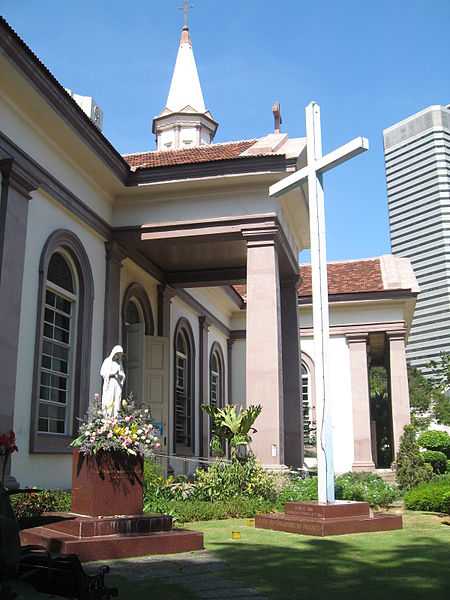 The Cathedral also features countless windows that help in proper ventilation. Common people are not allowed to enter the gallery that contains the Gallery Organ. Statues of Virgin Mary and Pope John II can be found near the main entrance. After the restoration work in 2016, the statue of Homeless Jesus stands erected in the west end and the statue of Good Shepherd has been moved to the basement. Other buildings that stand within the complex include The Cathedral Rectory, Archbishop's House, The Jean Marie Beurel Centre and the Resident's Quarter.