Inspired by the Southern-Chinese design of architecture, Thian Hock Keng is built on a square site and has a standard layout of three halls - an entrance hall, the main hall and a rear hall. It is constructed in an architectural style of a Fujian-temple. The main room consists of a single storey beam-frame structure, with brackets that support the curved roof with wide eaves. The ceilings of the entrance hall and the main hall have dragons and other decorative motifs placed on them.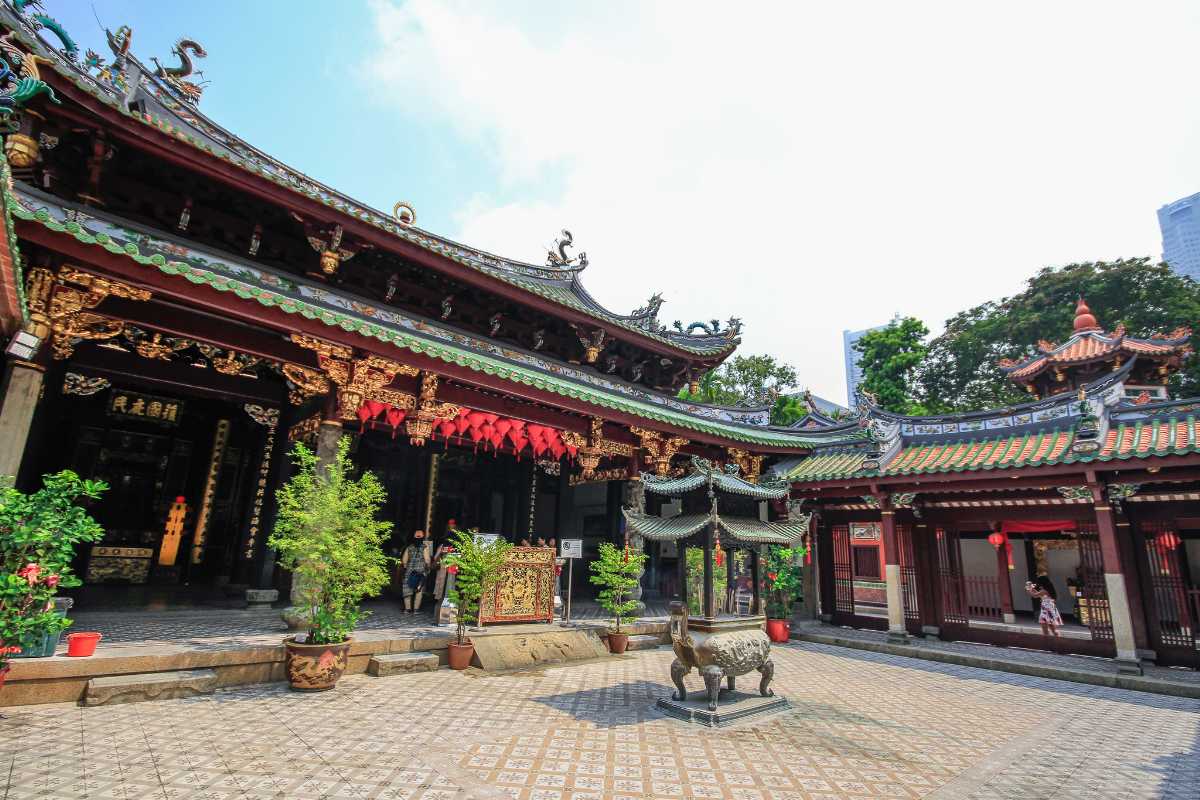 The entrance hall of the shrine has a single main door and two side doors that have a high step in front. The entrances on either side are adorned with vibrant coloured tiles with peacocks, rises and the Buddhist swastika designs, representing good luck, eternity and immortality. The shrine's doors are guarded by stone lions and door Gods that are said to be the traditional sentinels of Taoist temples.
The tiles at Thian Hock Keng Temple are richly decorated with red, black and gold lacquered wood exhibiting patterns of the sacred dragons and phoenixes with embellished and gilded beams, brackets and ceilings. Either side of the temple has octagonal based pagodas. The left pagoda is a shrine of Confucius, and the right one houses ancestral tablets of the Hokkien immigrants who founded the temple.