Hong Kong is famous for its night markets. Even though only a few are active, they are centres of much hustle and bustle. Earlier in the day, these markets were public open spaces where people used to gather to socialise. These were then converted to the splendid and lively night bazaars. Now, visitors throng these markets for all their needs- be it food, apparel, fortune reading, handicrafts, antiques or even to listen to a late-night concert. Working under the guise of the dark, these markets sell cheap and affordable goods whilst also being great recreational spots.
Below listed are 10 of the best night markets in Hong Kong:
1. Temple Street Night Market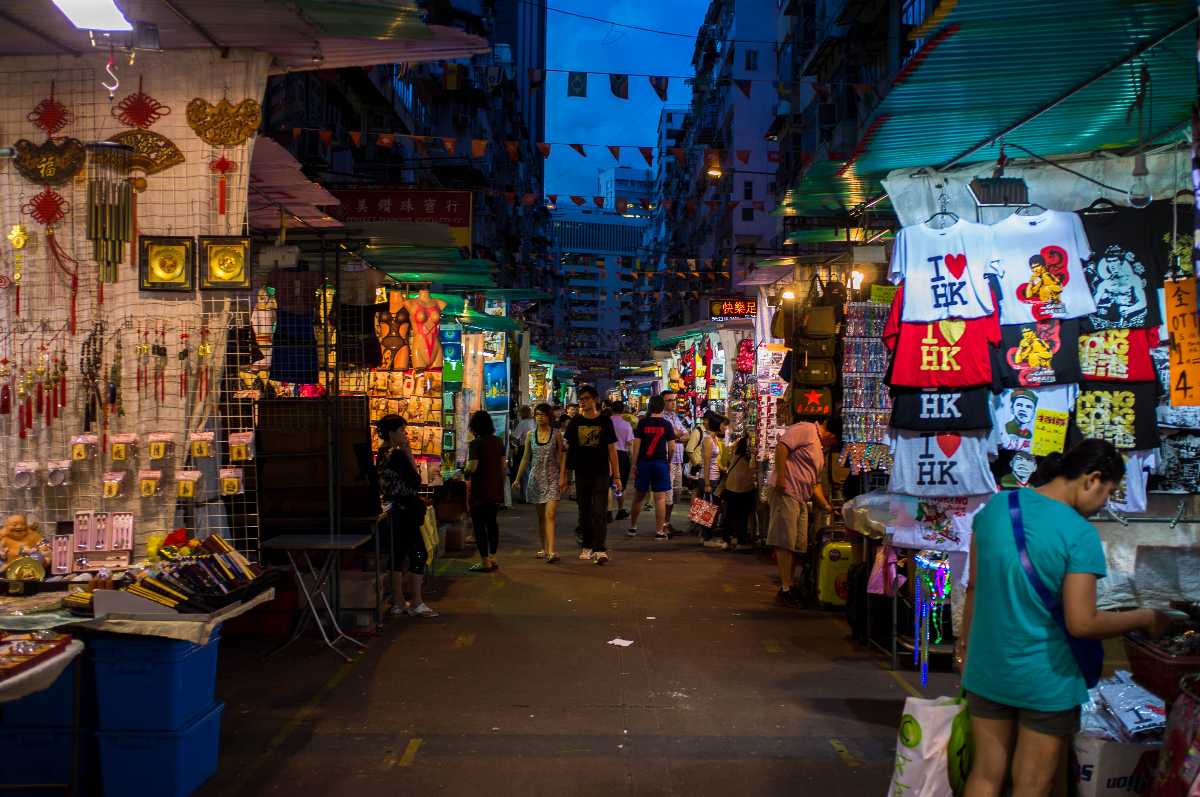 This 600m long street located in Temple St, Jordan is among the most popular night markets in Hong Kong and rightfully so. This night market is known for its fortune-tellers who predict your future by reading your palms, your face or tarot cards. Other than clothing, Temple Street also sells watches, antiques, handicrafts, tea sets, jade articles, pirated DVDs and electronics. The whole space is converted to a big open-air restaurant. One can also listen to the Cantonese Opera that takes place right next to the Tin Hau temple in the street. The best time to visit would be from 8 PM - 9 PM.
Location - Kansu Street and Jordan Road, Mongkok, Kowloon, Hong Kong China
Timings - 02:00 PM – 12:00 AM
2. Ladies' Market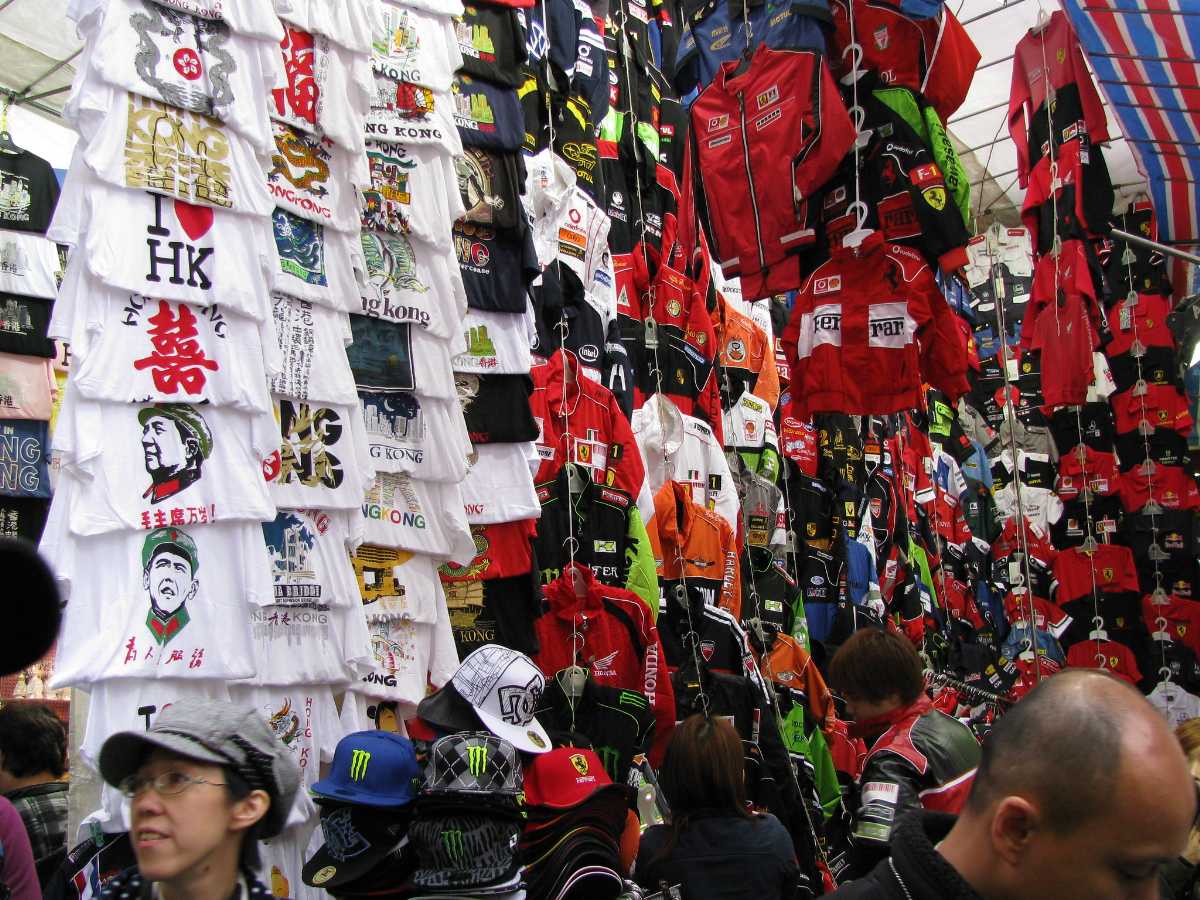 Contrary to its name, this market sells both ladies and men's goods and is located in Tung Choi Street. Stretched in the length of a kilometre, this is one such night market in Hong Kong that sells Chinese curios, feminine goods, men's apparels, watches, cosmetics, home furnishings, imitation, fashion goods, cd's, trinkets and much more. One must be very careful during shopping as the street is famous for selling fake products in the name of original branded goods. The ideal time to visit would be from 7 PM onwards as many shops only open after dusk.
Location- Tung Choi St, Mong Kok, Hong Kong
Timings – 12:30 PM – 12 AM
3. Jade Market and Jade Street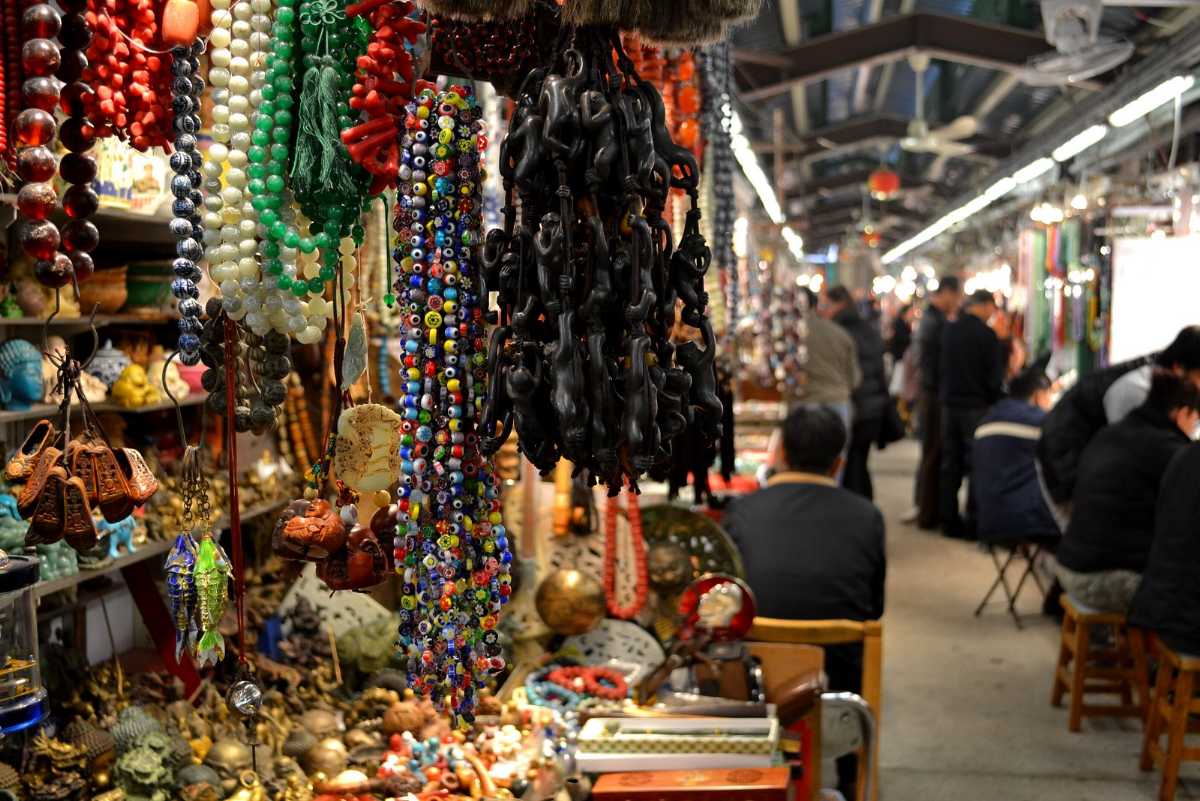 If you need some good luck in your luck, the jade market in Yau Ma Tei Street is where you should be. In Chinese culture, jade is associated with fortune, longevity, health and purity. There are over 100 stalls selling jade and jewellery made of jade-like earrings, bangles, rings, bracelets as well as jade figurines and carvings. A pro tip while purchasing jade is to look at its texture and colour. A decent piece of jade should feel cool to touch and have an intense hue – usually green, sometimes ranging from lavender to orange. 
Location - Hong Kong, Yau Ma Tei, Kansu St.
Timings – 11 AM – 5:30 PM (Sunday Holiday)
4. Fa Yuen Street Market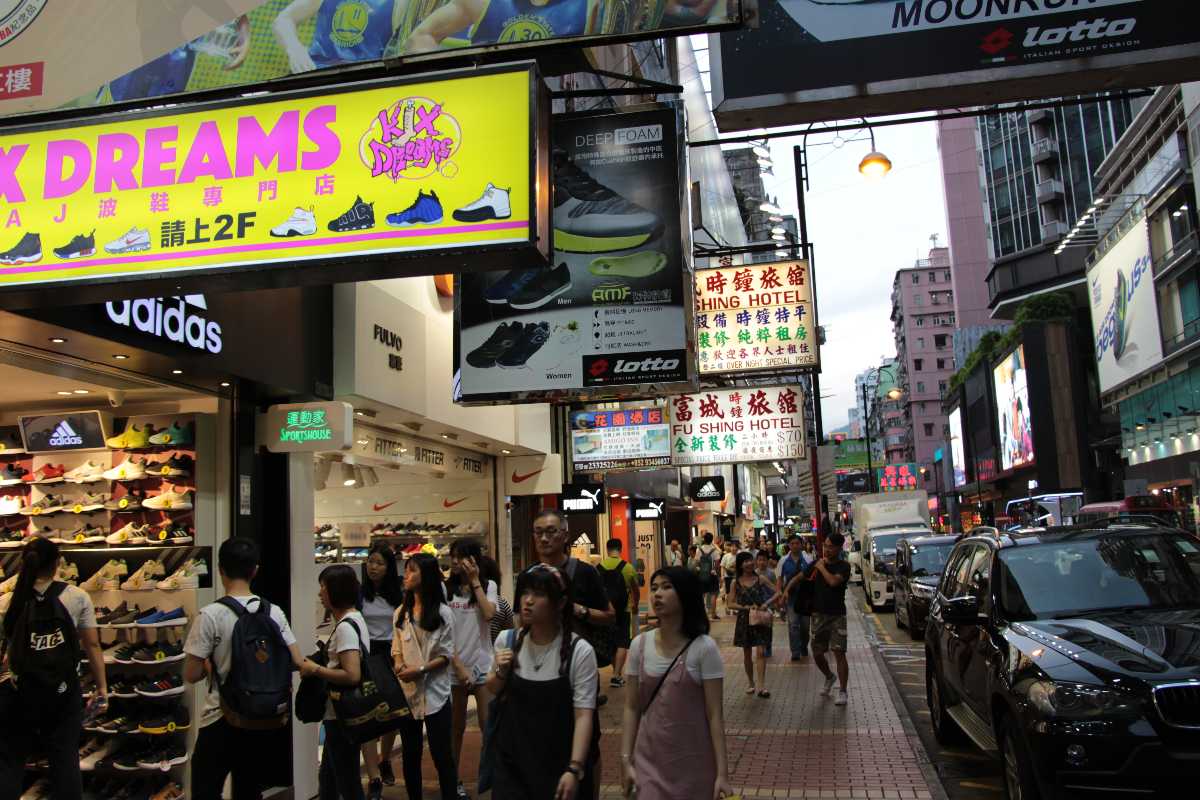 Nicknamed as the "Sports Shoe Street" or "Sneaker Street", it is located in the Fa Yuen Street in Mong Kong. The street has over fifty shops selling shoes of all brands and sizes. Sneakers, running shoes, basketball shoes – name it, the street has them all. This is one of the night markets in Hong Kong that avails all famous and wanted brands like Adidas, Nike, Reebok, Vans, and Converse at affordable prices. If you are looking for rare and upper-tier sneaker brands like Yeezy and Supreme, a mini-mall at the end of the street called "Trendy zone" is your destination.
Location- Fa Yuen St, Mong Kok, Hong Kong
Timings - 10:30 AM – 11:00 PM
5. Flower Market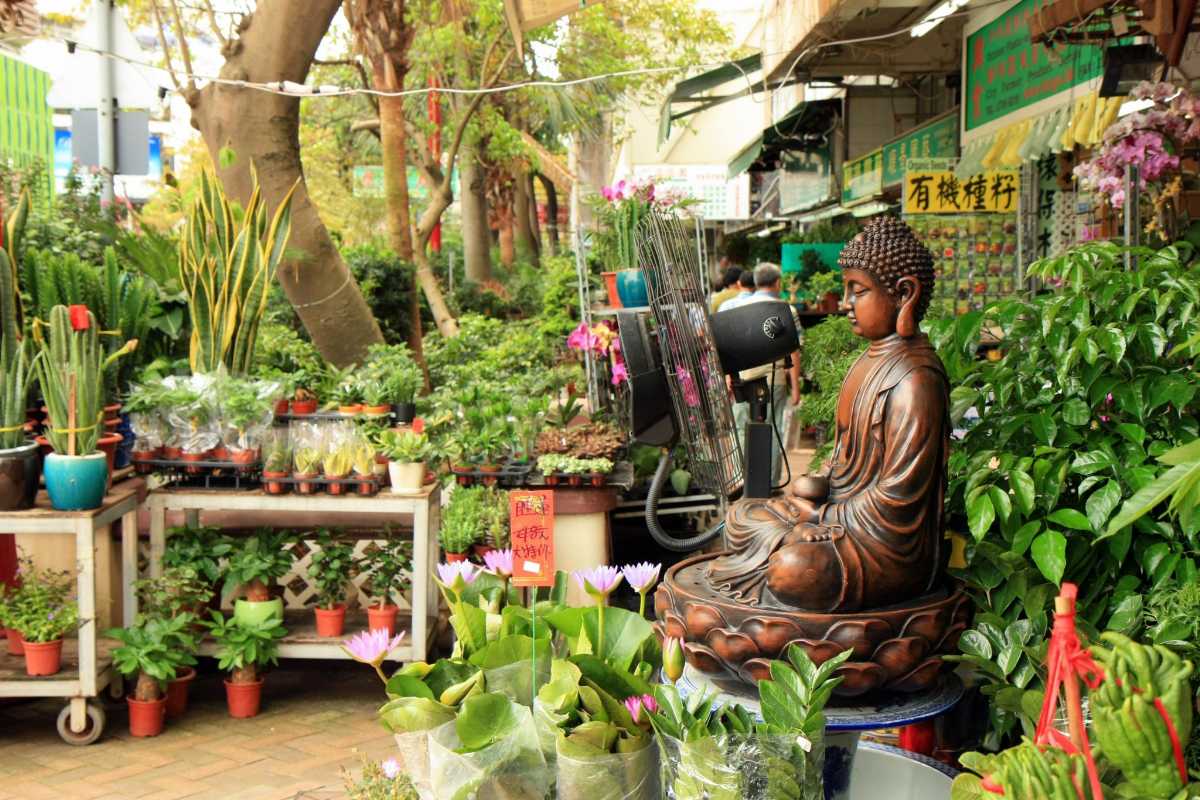 The flower market is named after the street it is located in, the Flower Market Road. The prettiest street in all of Hong Kong, this market is abounding in fresh flowers, potted plants and garden supplies. All flowers, ranging from beautiful red roses to the gorgeous orchids are available here. The market is crowded on Valentine's Day and the day of Chinese New Year. This is among the recommended night markets in Hong Kong is you are longing for a walk to remember!
Location - Flower Market Rd, Mong Kok
Timings – 7 AM – 7 PM
6. Ap Liu Street Market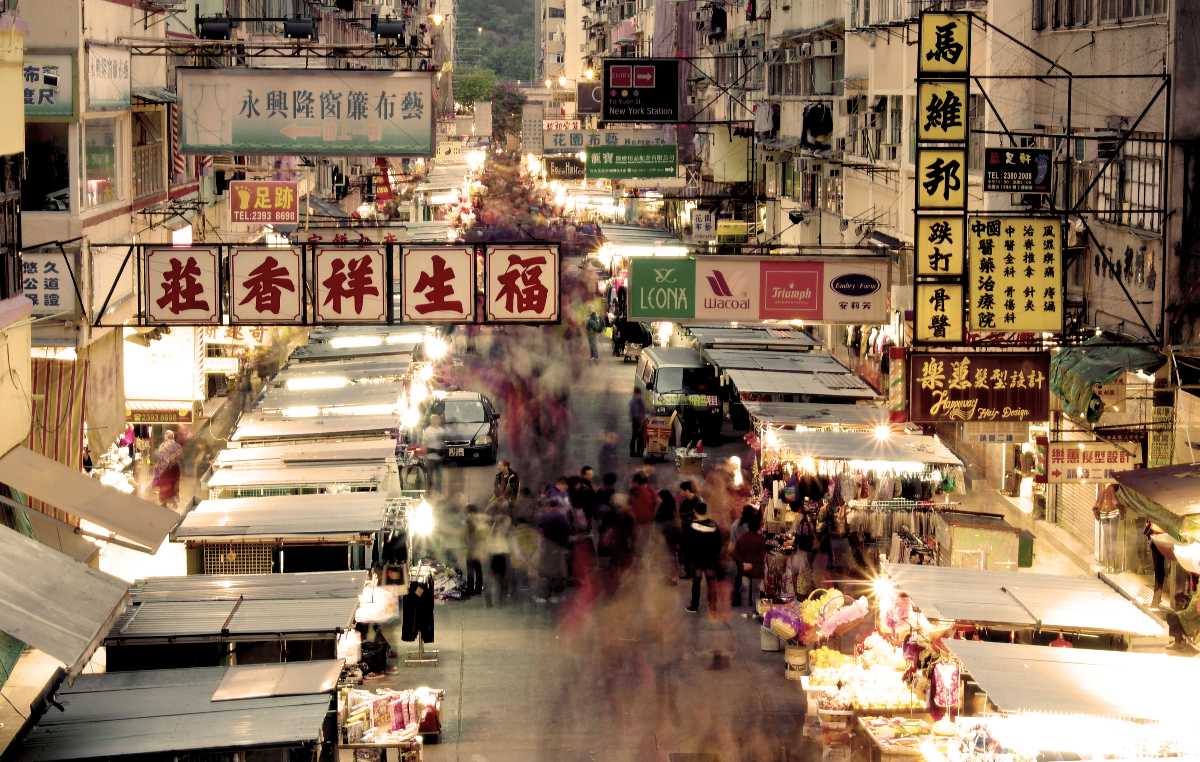 This is among the night markets in Hong Kong that is made for techno-geeks and gadget lovers. Located in Ap Liu Street in Sham Shui Po, the street is lined with shops selling both new and second-hand gadgets, electrical appliances and computer products. Other than the gadgets, there are also shops selling toys for children, antiques, watches and clothing. One can also pay a visit to the Golden Computer Arcade just near to the street for a look at the relatively newer gadgets.
Location - Sham Shui Po
Timings – 12 PM – 12 AM
7.  Stanley Market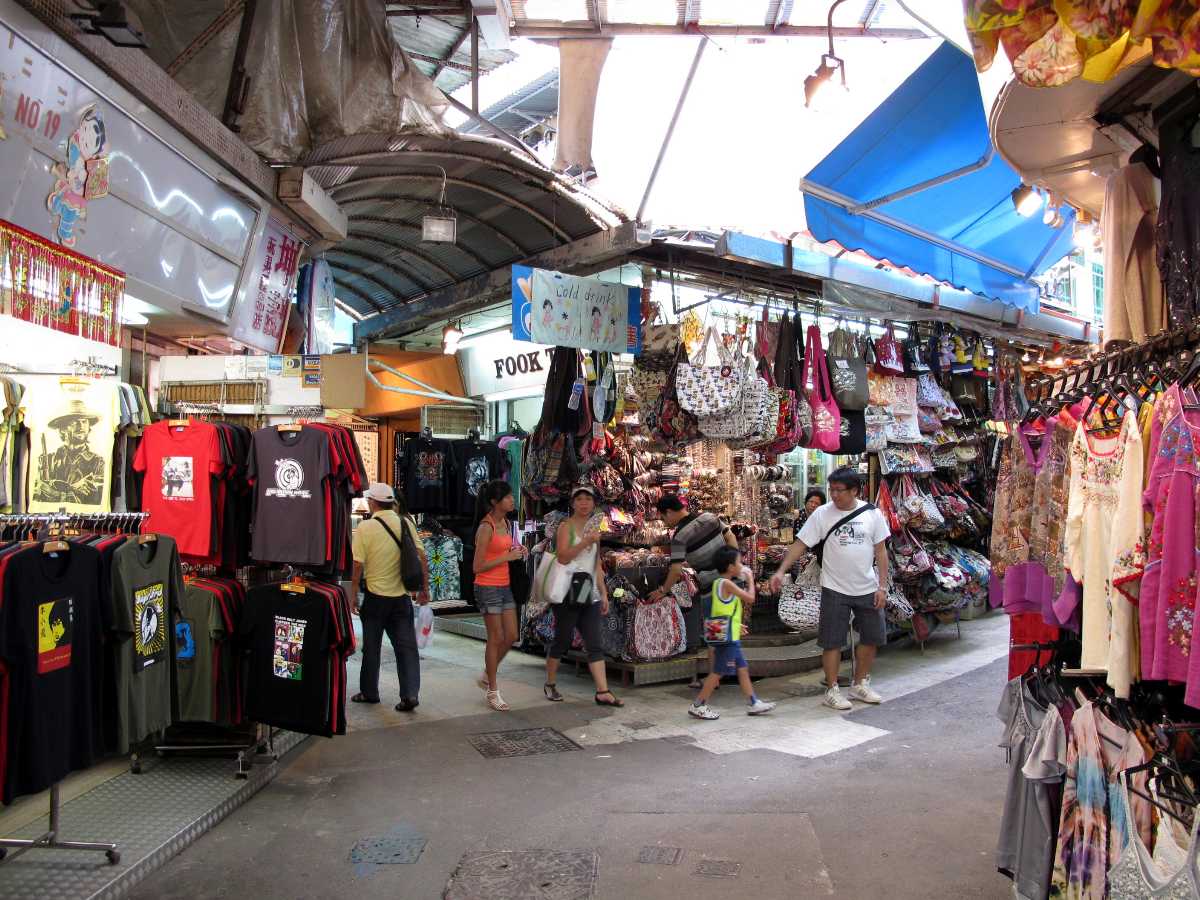 Stanley market is located in the quaint seaside village of Stanley in Hong Kong. This is one of the popular night markets in Hong Kong known for its array of branded clothing, accessories, jewellery, home furnishings, souvenirs, ornaments and other oriental knick-knacks. Availability of silk garments and traditional Chinese dresses are also another highlight of this market. If you are tired of all the shopping, there are various eateries wherein you can sit and try different delicacies while enjoying the cool breeze of the sea.
Location - Stanley Municipal Services Building, 6 Stanley Market Rd, Stanley, Hong Kong
Timings - 10 AM – 7 PM (More active towards the evening)
8.  Goldfish Market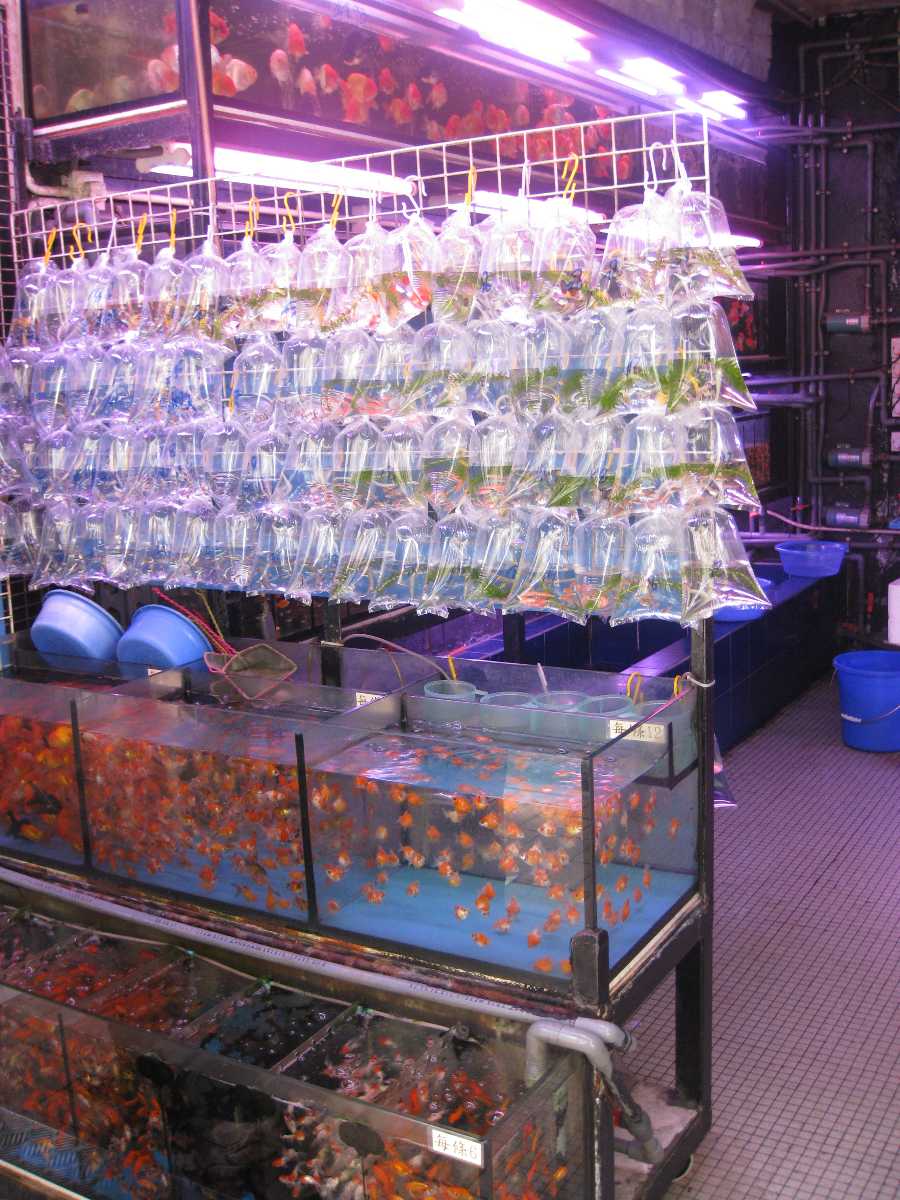 In Chinese culture, a goldfish is considered as an auspicious addition to one's home. Hence, this street located in Tung Choi is lined with shops that sell Gold Fishes of different kinds and also other tropical species of fishes. Aquarium accessories, aquatic plants et are also sold here. Apart from fishes, one can also occasionally find some amphibians and reptiles for sale in some shops. A walk along the market is recommended as you see creatures of many sizes and shapes here.
Location - 43-49 Bute Street, Bute St, Prince Edward
Timings – 11 AM – 9:45 PM
9. Tai Yuen Street Market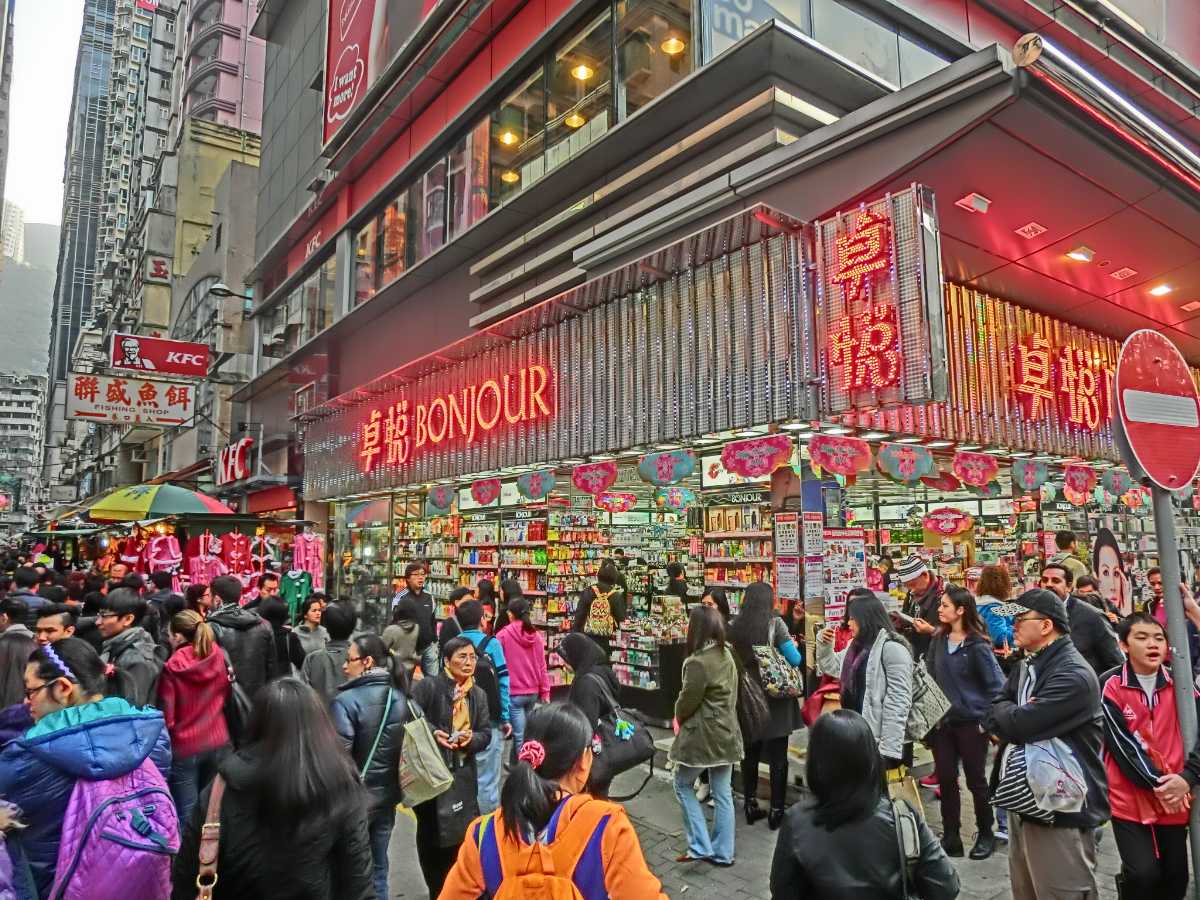 Nicknamed the "Toy Street", the Tai Yuen Street Market is located in Wan Chai. It is famous for the plethora of classic toy stores lining up the street. The market boasts of a wide range of products ranging from stuffed bears to Marvel/ D.C action figures to anime figures. This night market in Hong Kong also sells character-related stationery. This place is ideal for kids and for adults who want to go on a journey back to their childhood. But, don't be fooled by fake products while getting lost in the world of toys.
Location - Vanville, Tai Yuen St, Wan Chai
Timings – 10 AM – 7:30 PM
10. Cat Street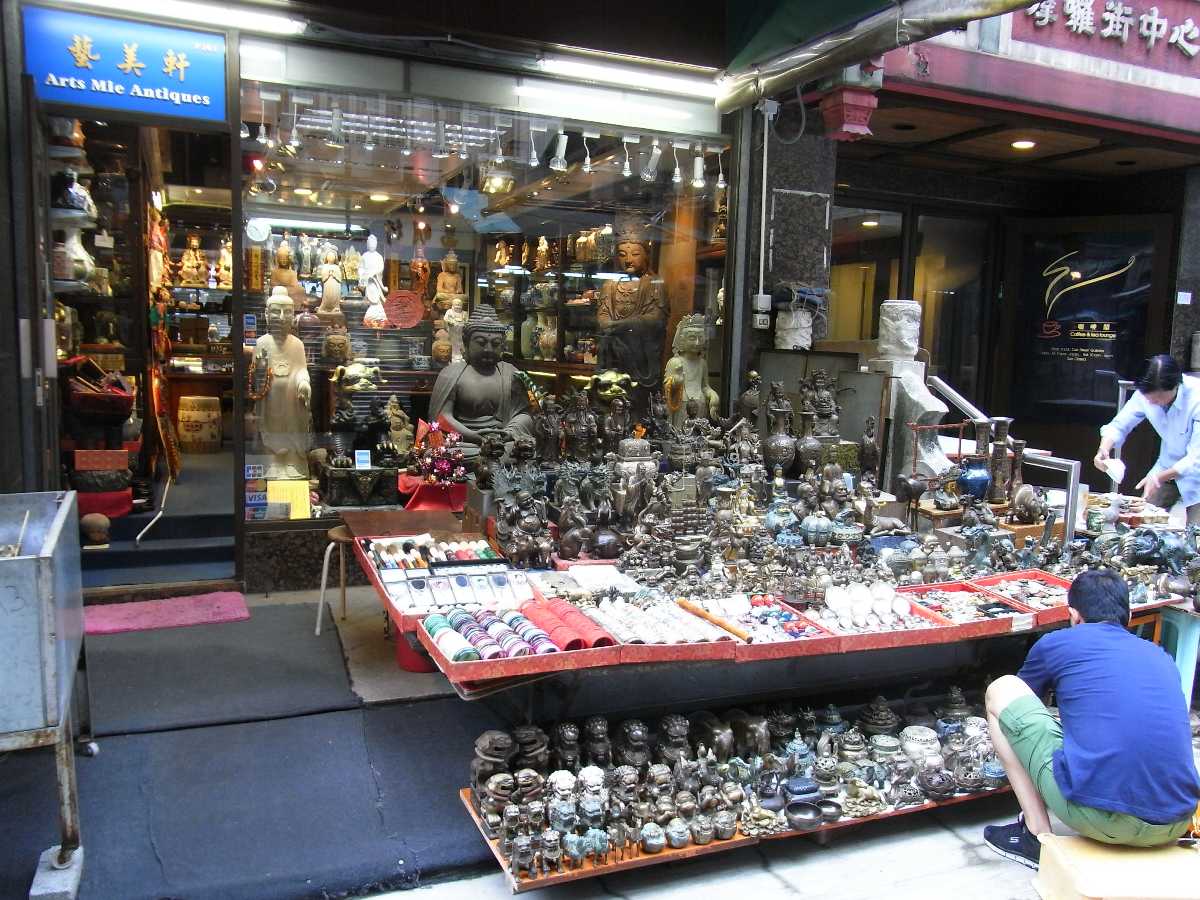 The Cat Street also named as Lascar Row, is located in the Hollywood Road. This is one of the famous street night markets in Hong Kong popular for its collection of antiques. Ancient relics dating back to the Ming dynasty, Mao statues, pieces of jade, terracotta statues, revolution propaganda posters are all available in this market. Other than antiques, they also sell embroidered clothes, silk items and wooden handicrafts at bargain prices.
Location - Upper Lascar Row, Sheung Wan, Hong Kong
Timings - 11 AM – 7 PM (somedays open even after 7 PM) Closed on Sundays. 
A visit to the night markets in Hong Kong is a must if one is planning to visit Hong Kong. The dingy alleys and markets filled with goods and products of all kinds are sure to make the shopaholic in you happy whilst giving you the satisfaction of spending little from your pockets. If not for shopping, one must go to these nocturnal spots to see and experience the night-life in Hong Kong.