A mix of grand shopping malls and street-side shopping, Hong Kong has it all. Find yourself amid an array of choice while shopping in Hong Kong. The place has been a fashion hub for centuries now and has still got its reputation intact. From fast fashion to designer outfits to haute couture, from international to local brands, from pocket-friendly to burning a hole in that pocket, Hong Kong has it all.
What to Shop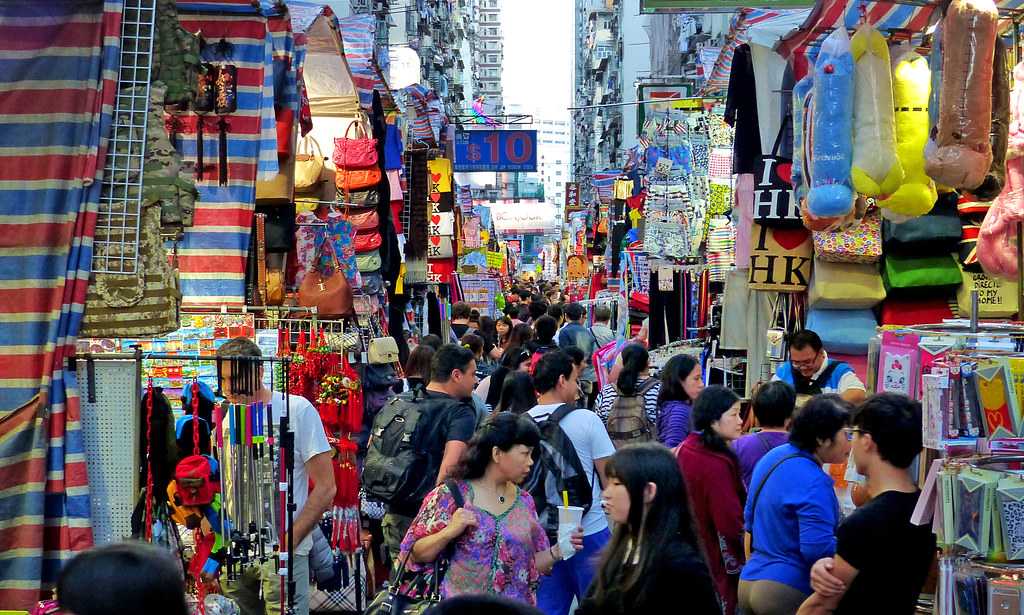 Clothing:
Mini malls and street market scene at places like Tung Choi St in Mong Kok, Tsim Sha Tsui, Temple Street in Yau Ma Tei have a trendy and latest collection of low-priced clothes.
Electronics like cameras and laptops:
Explore shops in Tung Choi St., Wan Chai, Yeung Choi St., and Mong Kok (Sim City) to get great deal and price for electronic items. Kimberly Rd has a couple of shops with authentic products which carry price tags.
Accessories & Jewellery:
Exhibiting a range of pearls and other precious and semi-precious stones, outlets in places like Tsim Sha Tsui and Mong Kok are authentic and issue purchase certificates. That way, if the customer requires, they will repurchase it later from them at a fair market price.
Cosmetics and Make-up:
Hong Kong is a heaven for make-up hoarders as it has a range of personal care and beauty products from brands across the globe like Lancome, Clinique, Estee Lauder, Dior, Sasa, including at stores like Landmark and SOGO, which is Hong Kong's biggest departmental store. The prices are also lower due to no sales tax, so overall, cosmetic shopping in Hong Kong isw a steal.
Where to Shop
1. 
Causeway Bay:
Visit SOGO, the country's biggest departmental store, Times Square shopping mall.
Address: Great George St., Causeway Bay
2.
Temple Street Night Market:
As the name suggests, the place is a flea market which offers good food, great clothes, and other paraphernalia, along with entertainment in the form of Cantonese Opera and soothsayers.
Address: Temple Street, Jordan, Kowloon.
3.
Central:
Shop for all things designer from stores like Lane Crawford, Shanghai Tang, Harvey Nichols.
Address: 1 Duddell Street, Duddell Street, Central
4. 
Granville Road:
Independent fashion market and factory outlets of around 20 brands, including Bossini, Union Shoes, and Westwood.
Address: Granville Road, Tsim Sha Tsui, Kowloon.
5. 
Jade Market:
This place is famous for accessories, jewellery, precious and semi-precious stones, including jade which comes in a variety of shapes and sizes.
Address: At the intersection of Kansu and Battery Street, Yau Ma Tei, Kowloon.
6.
Fa Yuen Street:
From local to international brands like Nike, Puma, Jordan and Converse, this place has an endless variety of sport-wear shoes at reasonable prices. Drop by here while shopping in Hong Kong. 
Address: Fa Yuen Street, Mong Kok, Kowloon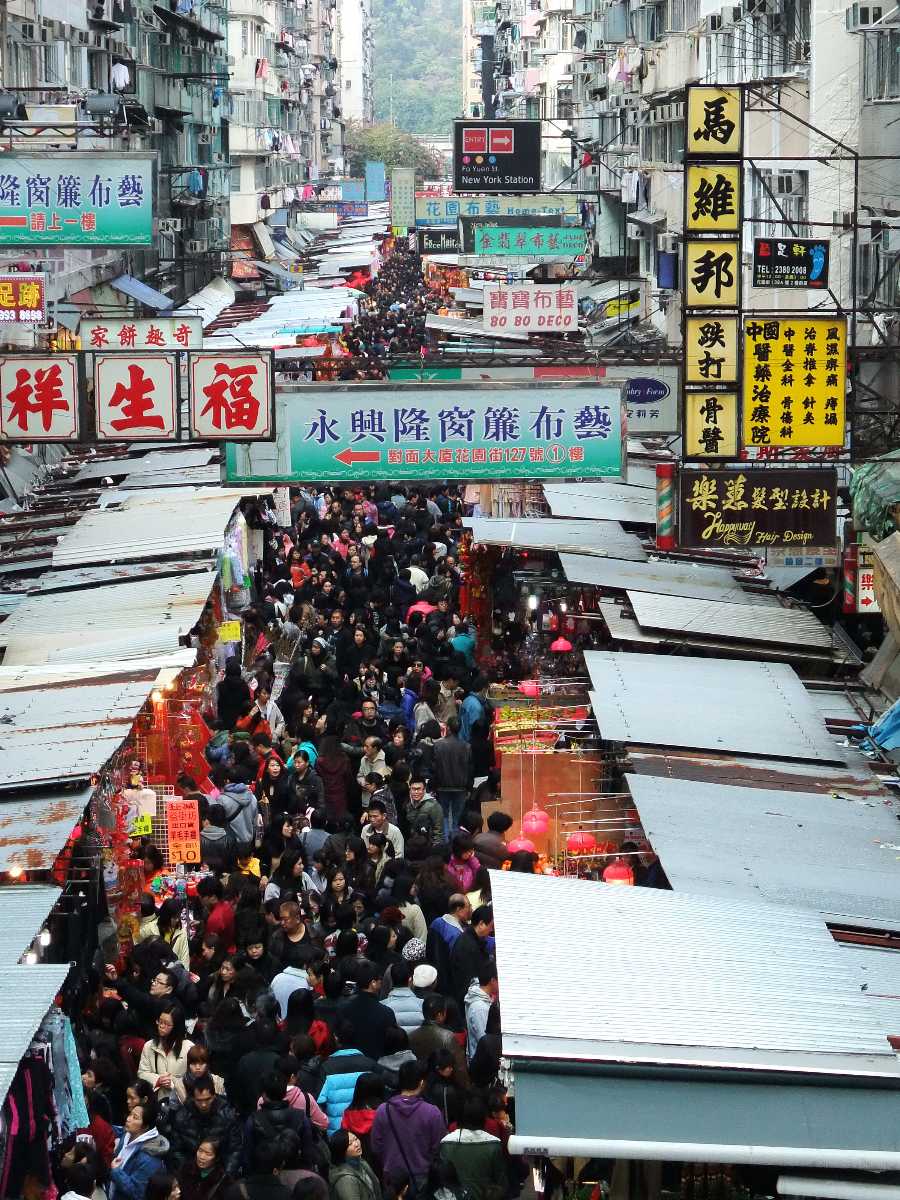 7. 
Sham Shui Po:
A place for wholesale clothing and fabric retailers and also for electronics and gaming at the Golden Shopping Arcade.
Address: 146-152 Fuk Wa Street, Sham Shui Po.
8.
Stanley Market:
Find an array of antiques and treasures which are budget-friendly too, such as authentic Chinese ornaments, house décor, fine silk, showpieces, etc.
Address: Stanley Municipal Services Building, Stanley.
9.
Apliu Street Flea Market:
This place is gadgets galore! Find good bargains and second-hand prices on electronic devices and appliances, DVD players, radios, photography equipment, cameras, mobile phones etc. here.
Address:  Apliu Street, Sham Shui Po, Kowloon.
Best Time for Shopping in Hong Kong
Heaven for fashion and electronic buys, Hong Kong, has several great places that one can shop at, and at great prices too. Haggling is common, and more often than not, you'd end up satisfied with your purchase. However, that only works at local shops and flea markets. For stores, malls, and departmental stores, you can get better deals during the two sale seasons- the Summer Sale season which is from July to September and the Winter Sale season which is from December to February. Spring Festival is also a great time to get deals and offers.
Tips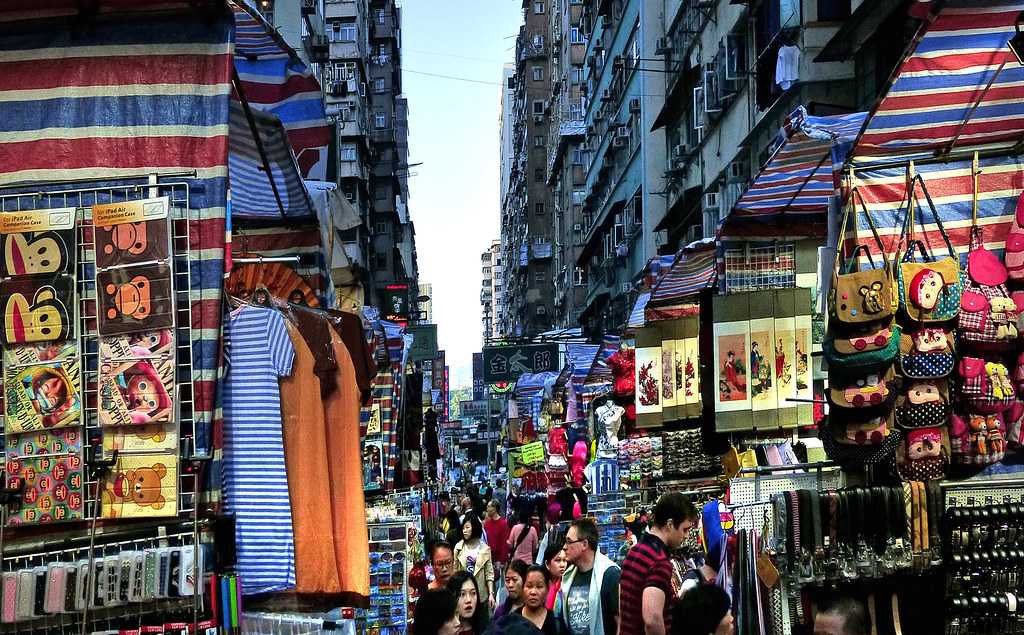 Many times, the owners quote an ostentatious amount, even when the purchased item in question can be brought at half the price. So be careful while street shopping in Hong Kong, be well aware.
The place is a hub for technology and electronics. But even when you would be paying a comparatively lesser price for any electronic item, it may have other shortcomings like a missing part of no international warranty. So be wary of these technicalities while buying such items.
Some items may only have a guarantee which holds legitimacy in Hong Kong only. While at top brand stores, you may get it exchanged for a warranty card of your country.
While shopping, do check out prices from different places before settling for an item, especially if it is an investment like a camera, laptop, TV, etc. At some places, the items don't have price tags so that the shop keeper can quote any price according to his/her own whim and fancy. Do conduct a proper research before buying any item.
If you face any issue concerning the shop owner, you can get in touch with the Hong Kong Tourism Board's Quality Tourism Services' helpline number- 28062823