Apart from being globally known for its street food and great shopping, only the locals know that the real attraction of Hong Kong is its hikes which give a beautiful view of its countryside. With a large part of Hong Kong being no man's land, natural beauty has taken over in the form of hiking trails and wilderness. Keep reading to know more about hiking in Hong Kong: 
1. Lung Ha Wan Country Trail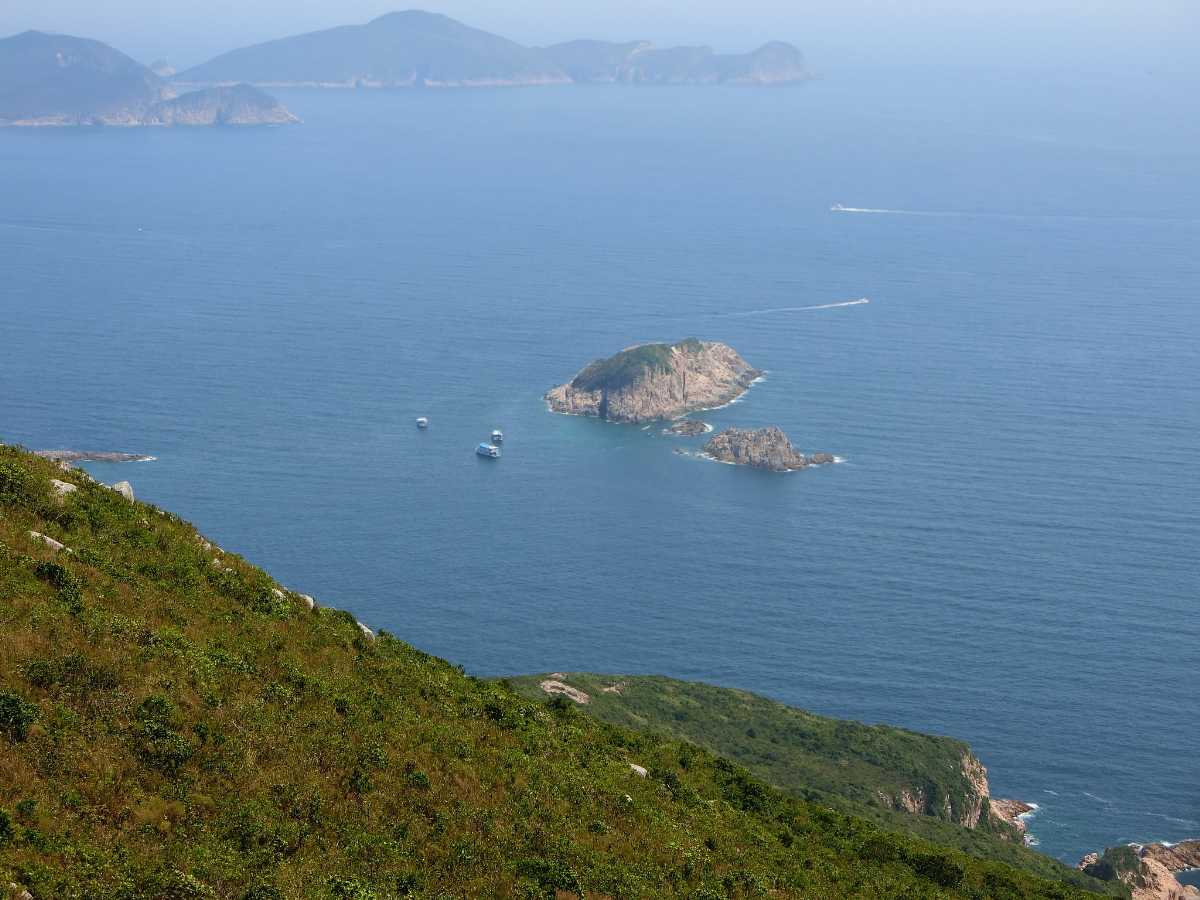 Hiking level: Easy
Distance: 2.5 kilometres
Starting Point: Tai Au Man Road, Clear Water Bay
Ending Point: Tai Au Man Road, Clear Water Bay
Duration: 2-3 hours
The Lung Ha Wan Country trail is a roundabout course which can be tread in the clockwise or anti-clockwise direction. Passing within the Clear Water Bay Country Park, this trail offers sightseeing opportunities for both Sai Kung and the Country Park. One highlight of this path is definitely the archaic rock carving on the way and the Lobster Bay kite-flying site towards the end of the hike. Since it is an easy hike, this is one of the best trails for kids to go hiking in Hong Kong as well. 
2. Lamma Island Family Hike Trail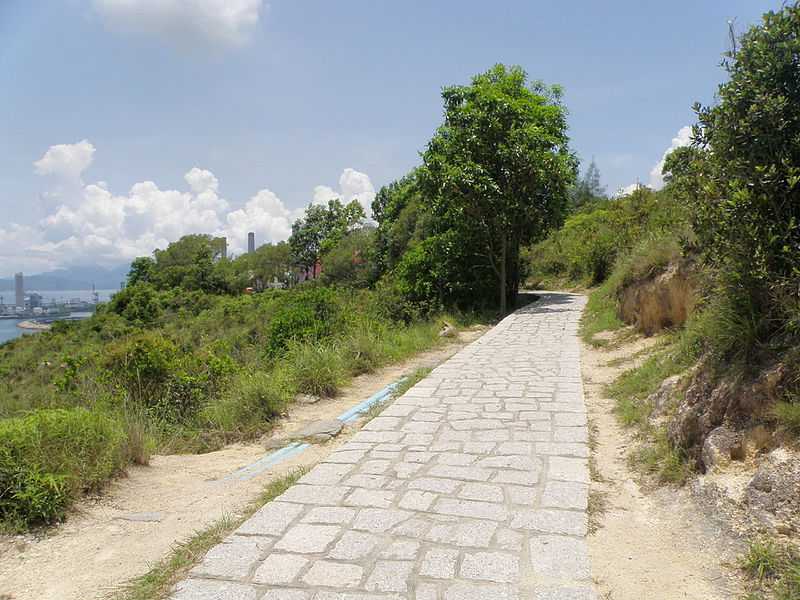 Hiking Level: Very easy
Distance: 5 kilometres
Starting Point: Sok Kwu Wan
Ending Point: Yung Shue Wan
Duration: 1.5 hours
The most common reason people take up this particular hiking in Hong Kong is to visit Lantau Island, situated at the end between 2 villages- Yung Shu Wan and Sok Kwu Wan. This island doesn't allow four wheelers to enter, so people visit and explore the place on foot or 2 wheelers. One of the highlights along this route is the 'Kamikaze Cave'; a second world war remnant from the Japanese hold on Hong Kong. Hikers can also pick up refreshments from the various kiosks set up along the course. You could also choose to check out the Lamma Winds enroute; the country's first wind turbine which is 71 metres tall!
3. Yuen Tsuen Ancient Trail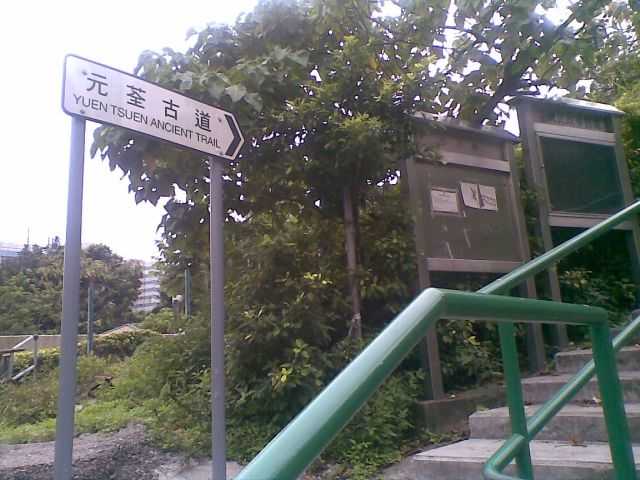 Hiking level: Medium
Distance: 12.5 kilometres
Starting Point: Tsuen Wan Adventist Hospital Bus Stop
Ending Point: Kiu Hing Road
Duration: Approximately 6 hours
The Yuen Tsuen Ancient Trail is a combination of various hiking terrains such as grasslands, concrete roads, forest paths, muddy trails and even stone-paths. The course would direct one to the Tin Fu Tsai Campsite, you could either halt here for a while or continue towards the Tai Lam Chung Reservoir. There are signboards throughout the trail. One of the attractions while hiking in Hong Kong here is the Kut Hing Bridge; an old bridge across the river used by ancient villagers to pass between Tsuen Wan and Yuen Long. However, this bridge is now inaccessible. 
4. Lantau Trail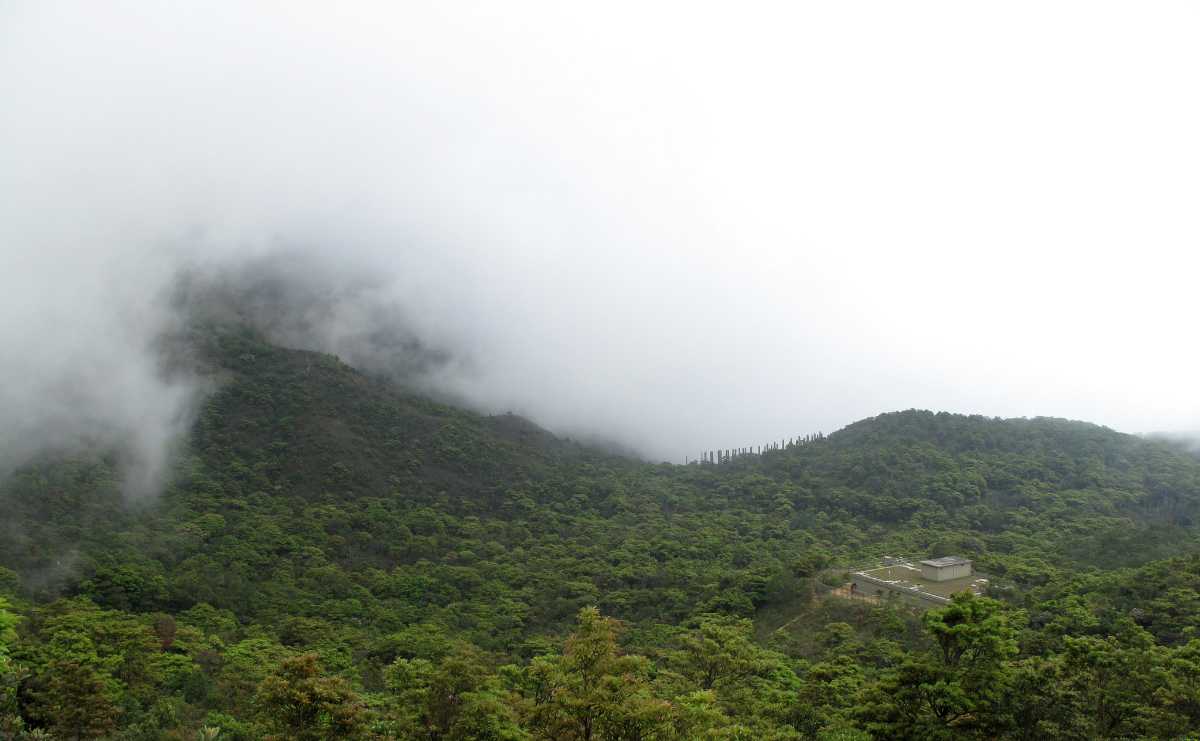 Hiking level: Difficult
Distance: 70 kilometres
Starting Point: Mui Wo
Ending Point: Mui Wo
Duration: 2 hours (to reach Lantau Peak)
Another circular trail, the Lantau trail touches the Lantau Peak; the second highest peak of Hong Kong. Offering the most picturesque views of Hong Kong, this is a great option for hiking in Hong Kong to witness the sunset and sunrise. Divided into 12 sections, this massive trail passes through Nam Sham (the sunset peak) and Lantau Peak. Parts of the trail are intensely covered in trees whereas some sections do not have any shade for quite a distance. The trek to Pak Kung Au (Lantau Peak) is a tedious one, it is entirely an uphill climb. However, most of the route is bracketed by trees. 
5. Dragon's Back Hike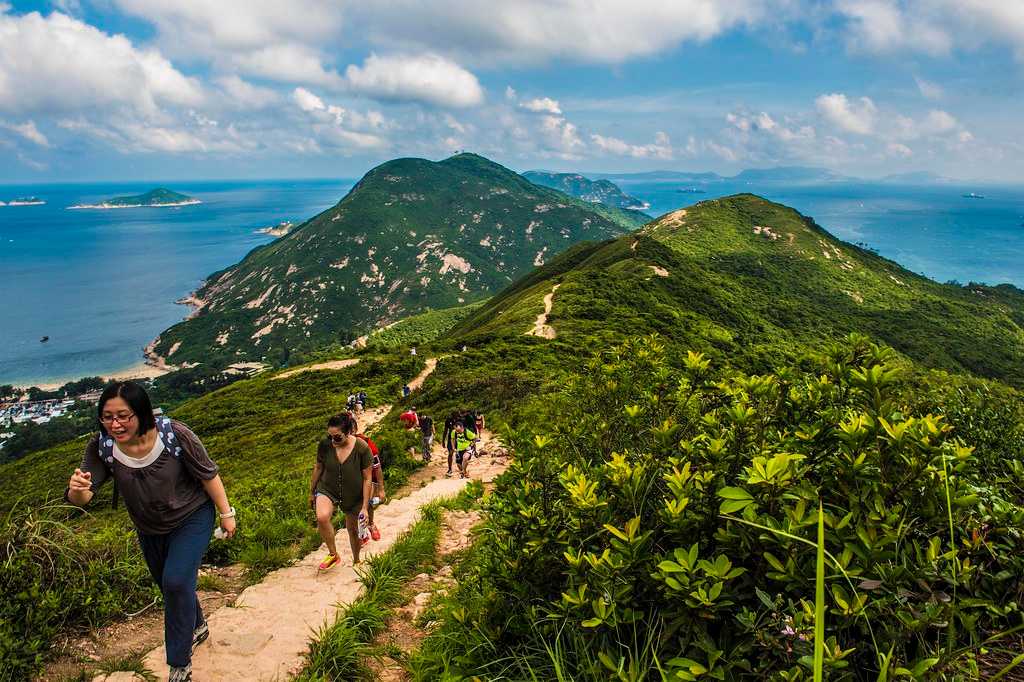 Hiking level: Medium
Distance: 8 kilometres
Starting Point: Shek O Road
Ending Point: Big Wave Bay
Duration: Approximately 4 hours

Forming the 8th Stage of the 50 km long Hong Kong Trail, Dragon's Back Hike is one of the most popular trails for hiking in Hong Kong. Bagging the "Best Urban Hike in Asia" award by the Time Magazine, the Dragon's Back Hike is not that difficult to complete, although having an average level of physical fitness would be better. Some of the views from the top of the hike (Shek O Peak) are the Shek O Beach, Big Wave Bay Beach and Shek O Golf Course. This hike in Hong Kong ends at Shek O where one can kick it back and enjoy with a scenic beachside view.
6. Lion Rock Hike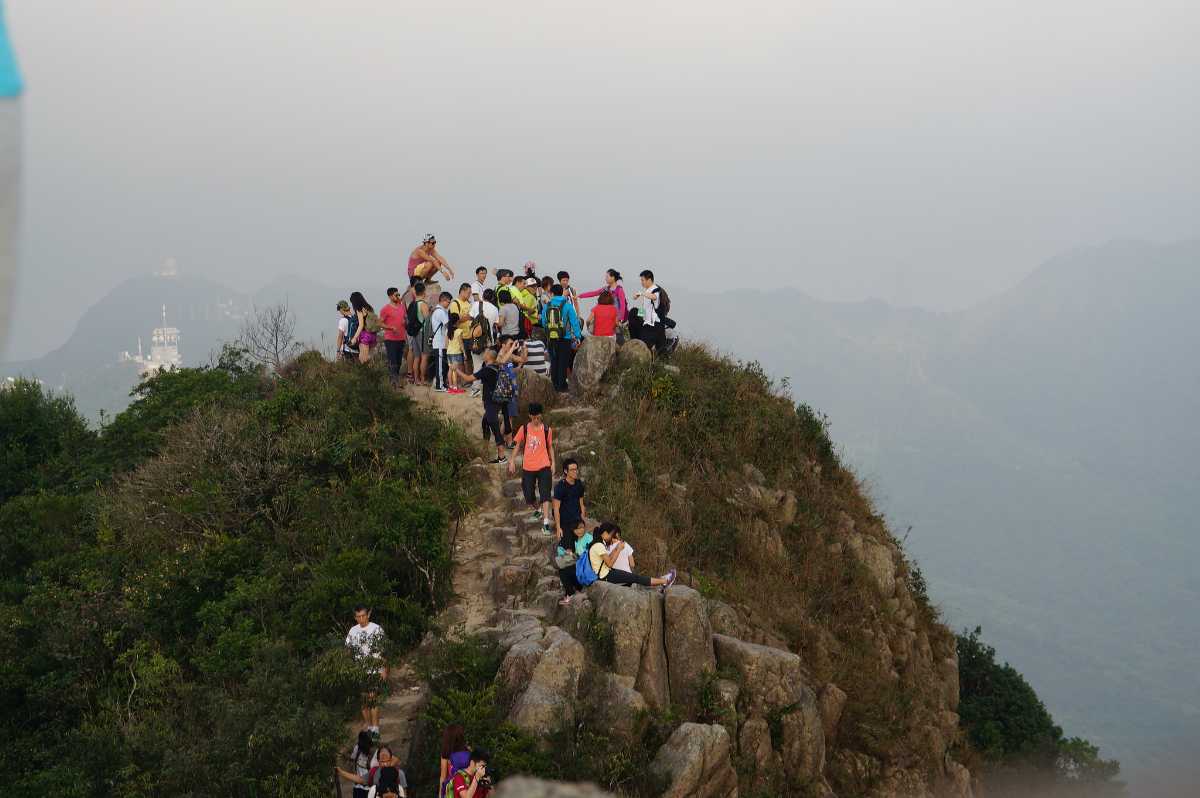 Hiking level: Difficult
Distance: 10.6 km
Starting Point: Wong Tai Sin MTR Station
Ending Point: Shatin Wai or Shatin Pass
Duration: Approximately 3 hours
Making part 5 of the MacLehose Trail is the Lion Rock Hike, which is one of the most difficult trails for hiking in Hong Kong. The course would go past the Fat Jong Temple and into Lion Rock Country Park. After a series of stairs through the Lion Rock Country Park, hikers would touch flat ground. There are way too many monkeys on this route, so brace yourselves! The course would lead to the Lion Rock Peak which is mostly just lean steps. The Lion Rock comprises of three peaks, which are pretty much next to each other and quite easy to reach. 
7. Peak Hike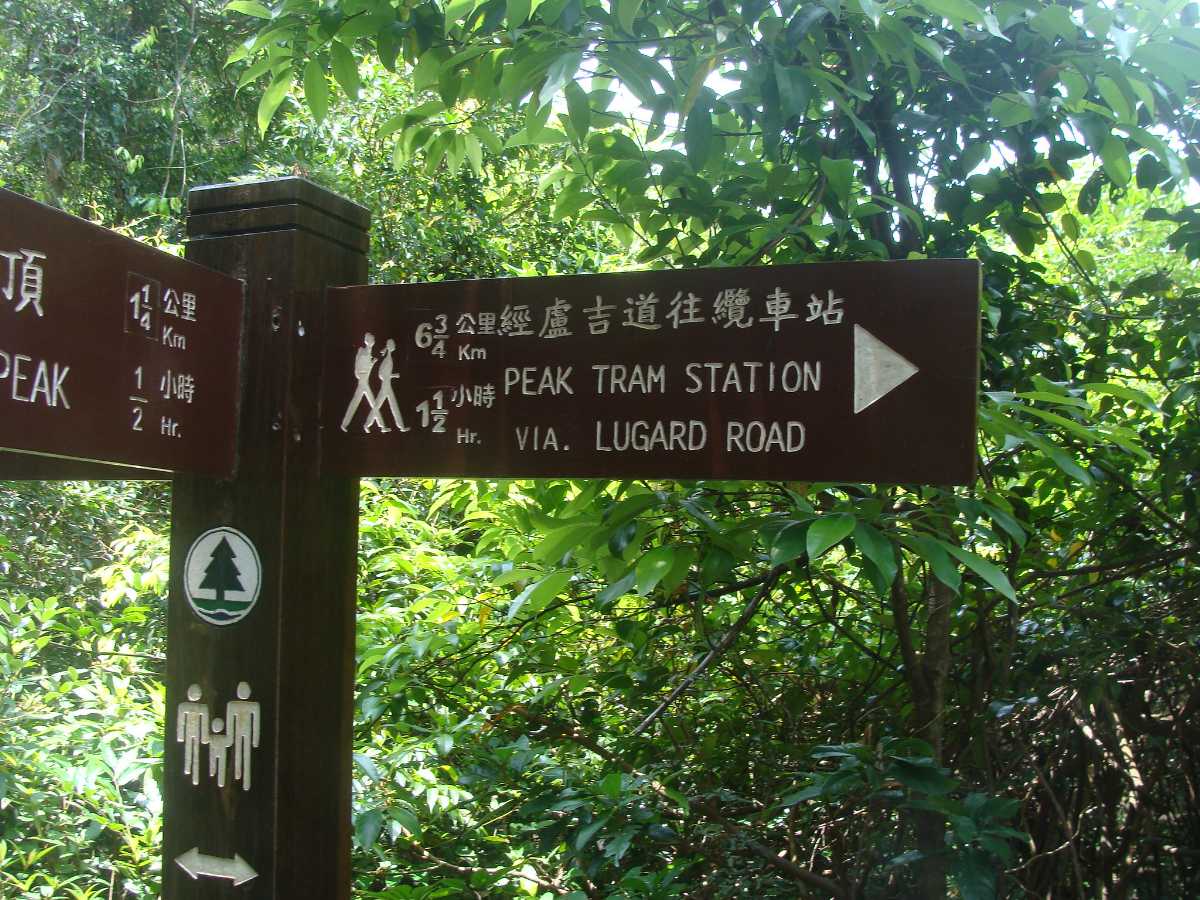 Hiking level: Difficult
Distance: 10.6 km

A very simple hike on the tarmac, this one can be explored just for fun. The main attraction of this hike is the view. While some people prefer to take the tram to go to the top, hiking in Hong Kong is a more fulfilling experience as you can get a wide spanned view of the entire city while burning some calories along the way.
8. Sunset Peak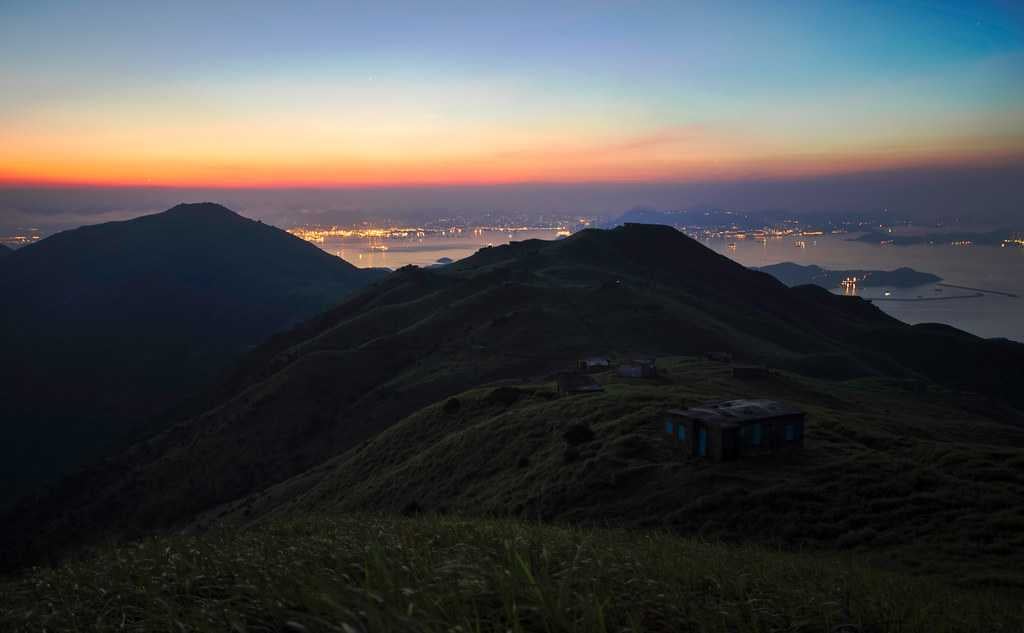 Hiking Level: Difficult
Distance: 2 km
Starting Point: Tung Chung Railway Station
Ending Point: Pak Kung Au
Duration: Approximately 2 hours
Mostly famous for its sunset view, the Sunset Peak is the 3rd highest in the city. Winter season is a good time to take this hike in Hong Kong as the shiny silver grass along the way is mesmerising. The uphill walk is arduous but the view atop makes it worth the climb.
9. Po Toi Country Trail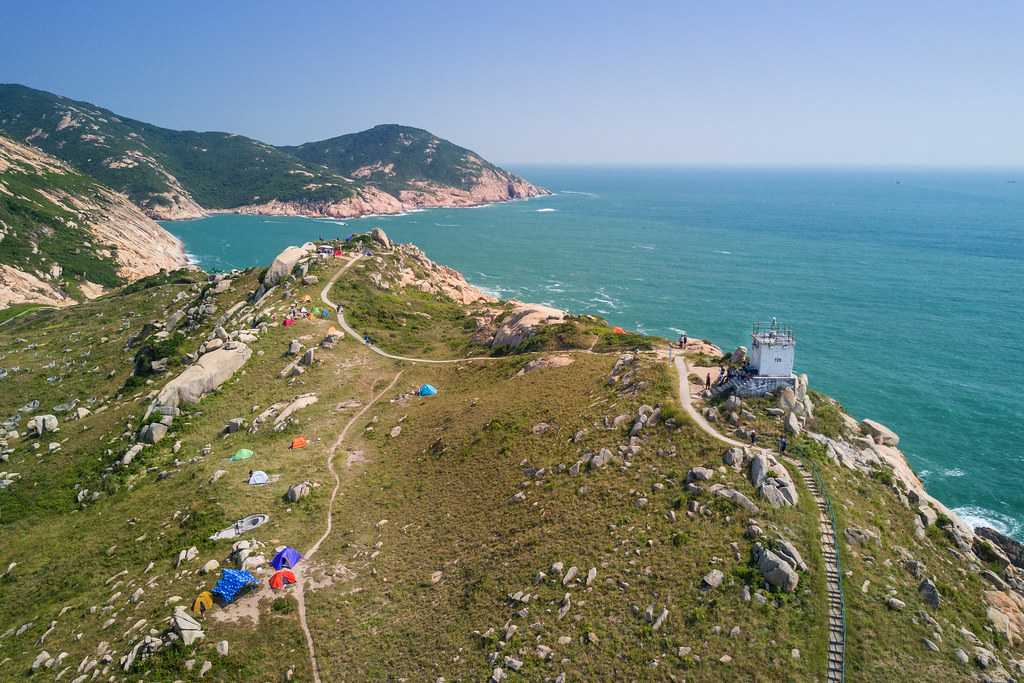 Hiking Level: Easy
Distance: 4 km
Starting Point: Po Toi Pier
Ending Point: Po Toi Pier
Duration: Approximately 2.5 hours
A beachside restaurant serving lip-smacking seafood and some gigantic and impressive rock formations make this trail worth a try. The views and natural beauty are marvellous, and you can also pitch a tent here to stay overnight.
Apart from these, you may want to explore some other hikes as well:
10.
Tung O Ancient Trail:
A 15-km long but easy trail with attractions like Hau Wong Temple and Northwest Lantau Coast along the way
11.
Wu Kau Tang Country Trail:
Start this 2.4 km trail from Wu Kau Tang village and end it at Hakka village, while witnessing wildlife along the way.
12.
Tate's Cairn Trail:
Connecting Kowloon and Sui Kung, this approx. 4 km trail is easy and fun.
13.
Finger Hill:
This 7 km long forest trail is a family one, with a view of Disneyland on the other end.
For everyone who thought Hong Kong is only for shopping and eating, you may want to re-assess and add the sporty hiking in Hong Kong experiences to your itinerary when you are in the city next!