Car rentals in Hong Kong are quite minimal and almost unheard of as compared to other metropolitan cities. With a strong public transit system, there is hardly any need to rent a car in Hong Kong. However, people usually hire chauffeurs rather than self-drive cars. Here are some tips and guidelines while renting a car in Hong Kong.
Driving Conditions in Hong Kong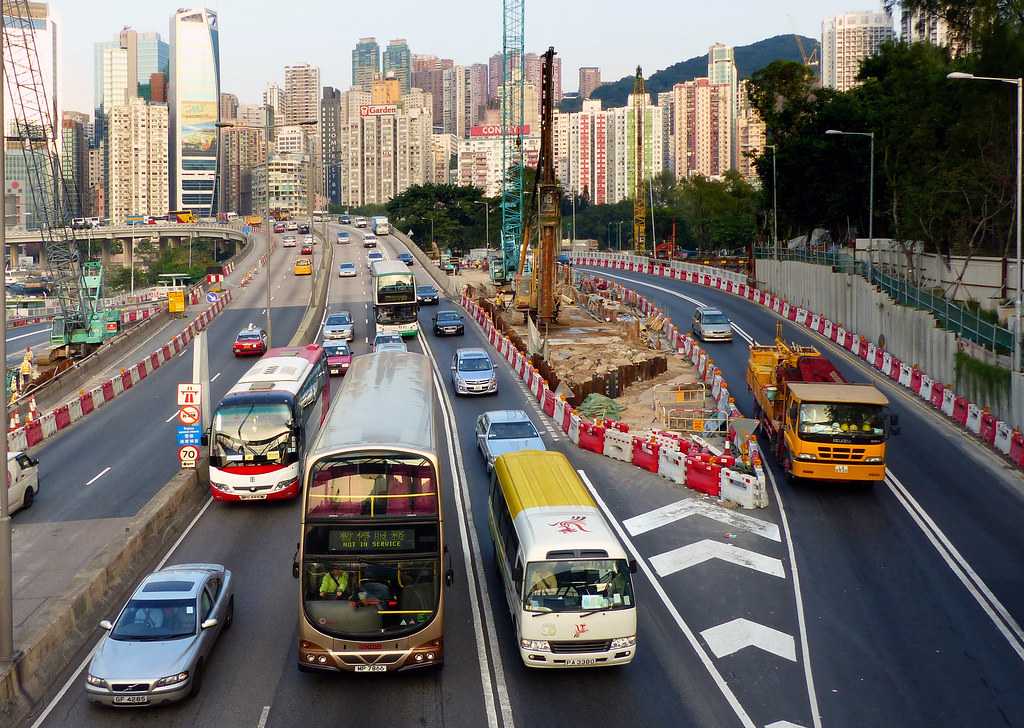 As residents of an erstwhile British Colony, the Hong Kong populace still believes in driving on the left side of the road. However, most of the vehicles are equipped for the right-hand drive. You would not find yourself at sea on encountering the road signs, as they are displayed in both English and Cantonese.

Note

Acquaint yourself with the local roads before renting a car in Hong Kong.
Several roads are still developing.
Traffic is considerably heavy.
However, there are no toll booths along the way, except for some tunnel tolls.
Speed Limit

The limit is 80 kilometres per hour on highways. It is further limited to 70 kilometres per hour on the old countryside roads. You can drive at 100 kilometres per hour in the New Territories. You can touch up to 110 kilometres per hour while travelling through the Lantau Island after crossing the North Lantau Expressway.
Note
Do not speed unduly, as there are cameras installed on both sides of the roads in Hong Kong.
The penalties are particularly harsh for breaking the speed limits, heed to the warning signs and keep an informed check on the speedometer.
Avoid using your smartphones or any such distractions while driving.
Driving under the influence of alcohol or any kind of drugs is punishable.
Rule violations, especially after renting a car in Hong Kong would incur a hefty fine of HKD 25,000 with ten penalty points held against the license holder.
Major Car Rentals In Hong Kong

1.
Hertz Hong Kong

Location: International Finance Center, Central, Hong Kong
Open Hours: 9:30 AM to 6:00 PM
Website: http://www.garentacar.com/
2.
Hong Kong Car Rentals Service
Location: LANDMARK - LANDMARK ATRIUM at Red Bridge crossing Kam Sheung Shui, New Territories, Hong Kong
Open Hours: 9:00 AM to 8:00 PM (closed on weekends)
Website: http://www.hongkonglimousineservice.com/
3.
Hertz Kowloon
Location: ELEMENTS, 1 Austin Rd W, West Kowloon, Hong Kong
Open Hours:
Week days - 9:30 AM to 6:00 PM
Weekends - 9:30 AM to 5:30 PM
Website: https://www.rentalcars.com/en/country/hk/hertz/
4.
AVIS Prestige
Location: G/F, Centre Point, Shop 2-3, 181-185 Gloucester Rd, Wan Chai, Hong Kong
Open Hours:
Weekdays - 9:30 AM to 7:00 PM
Weekends - 9:30 AM to 6:00 PM
Website: https://avis.com.hk/
Cost of Renting a Car in Hong Kong
The average price of renting a car is HKD 122 per day.
The prices vary sharply with the model and capacity of the car.
The duration, as well as special requirements such as additional baby seats and 7-seaters, tend to hike up the prices.
Documentation for Car Rentals in Hong Kong


The minimum age to rent a car in Hong Kong is 25 years. Moreover, you should also have a valid driving license for at least two years.
You can use an international driving license if you are visiting for a short time, and possess the Visitor Visa.
You need to present your driving license along with the "Hong Kong Identification Card (HKID)" to obtain a form that needs to be filled out and submitted before driving or renting a car in Hong Kong.
Insurance policy
DirectAsia's insurance policy usually covers the cars provided by rental agencies in Hong Kong. "Third Party Fire & Theft (TPFT)" coverage is added to the basic plan by almost all major car rental agencies operating in Hong Kong. The insurance costs are added to the rental amount, and you need to pay the total sum when you return the car. However, you would be well advised to check your own insurance policy to find out whether the coverage extends to damage of rented cars.
Things Included with the Vehicle

Most of the major players in the area provide several add-ons over and above the vehicle. This may include the following:-
Effective navigational system
A well-stocked toolbox
A guidance brochure.
Booster seats/infant friendly seats
First Aid box
The worn-out tires and battery will be replaced for free if you go for a long term lease while renting a car in Hong Kong.
Vehicle Recovery policy
It is customary to return the vehicle at the pickup point. Failing to do so would incur a "vehicle recovery fee" as per the terms & conditions of the agency.
You must read the terms & conditions carefully before paying the deposit money, however.
Most of the reputed operators in Hong Kong will provide you with an emergency number in case of a vehicle breakdown or if you are stranded.
Types of Cars Available


Compact vehicles
Toyota Spade
Honda Jazz
Ford Fiesta
You would also be able to hire the following if you are looking for a roomier vehicle:-
Volkswagen Golf
Fiat Freemont
Mini Cooper S
Choosing a Toyota Voxy or Noah would be appropriate if you are planning a family trip.
Do feel free to ask for a Mercedes Benz or limousine.
Tips While Renting a Car in Hong Kong
Contact multiple car rental agencies and compare their rates to obtain the best deal
It is advisable to go through the terms & conditions meticulously and have all the doubts cleared before agreeing to rent a vehicle.
Check the vehicle thoroughly and look at the fuel status before getting behind the wheel
Have all the required documents handy
List down the emergency numbers particularly that of the hospitals, police station and fire service
Remember to ask about the driving rules in Hong Kong and remind yourself to drive on the left side
Save the contact number of the agency so that you can reach them ASAP if there is a mishap
Make sure to return the vehicle in time and at the pickup point to avoid paying extra
Although car rentals in Hong Kong may not be much in vogue, you can have the comfort of exploring this vibrant region on your vacation!