The royal era in
India
saw pageantry of kings riding horses for both leisure and adventure. From there on, horse riding found its way to being branded a royal sport in India. Adding on, the colonial era too had Britishers swaying on Indian bred horses for leisurely sports like polo and animal hunting. In today's day and age, horse riding in India is both a slow activity, as well as an adventurous game. We have curated a list of places where you could engage in horse riding in either form, whichever appeals to you better. Below are horse riding spots in India which do not require one to be a trained rider.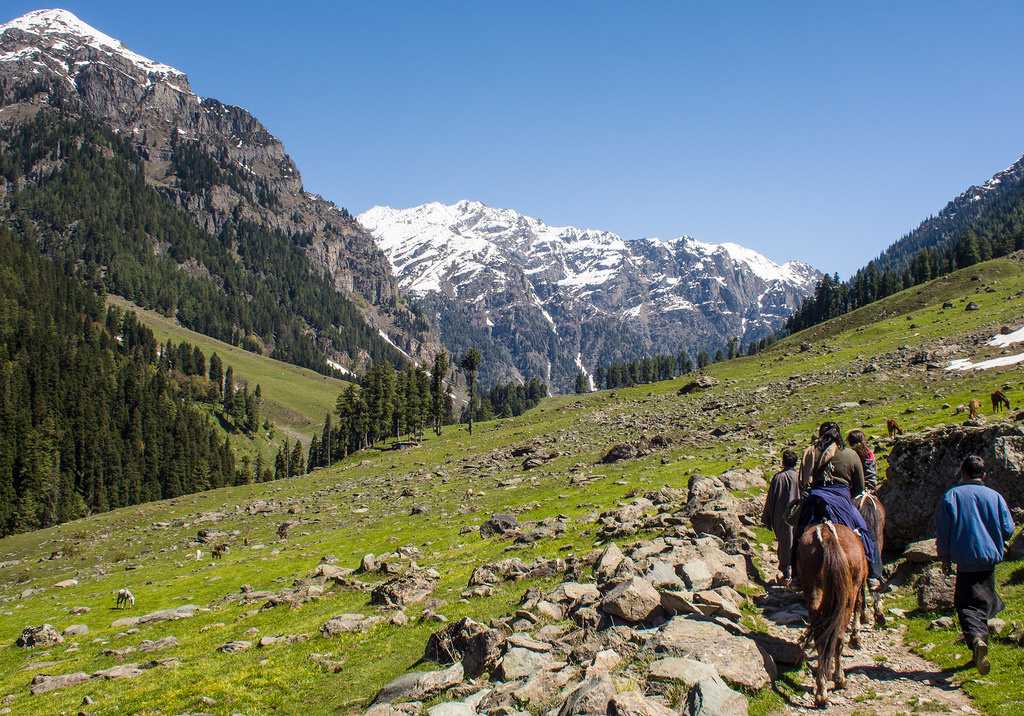 Jammu & Kashmir, with its sky-piercing snow-capped mountains and lush landscape set against turquoise skies, is where one can engage in a breathtaking experience of horse riding in India. There are three places in particular which are recommended for sightseeing via horseriding:
Sonamarg - A quaint hill station in Kashmir Valley, is best seen on horseback if you intend to cover maximum ground. Two famous glaciers - Kolhoi and Machoi are renowned for being explored on horsebacks so that you can lay back and enjoy the Meadow Of Gold
Ladakh - In its ruggedness and spine-chilling cold weather, exploring the wilderness on a horse is the best way to enjoy certain parts of Ladakh. Brace yourself to spot mystic Lamas and enjoy the serene beauty of this region on undulated terrains. Changthang, Tso Moriri Lake, Karzok, Pangong Lake, Zongkhul, Penzela Pass, Zangla, Panikhar Fort, Stongdey and Gelugpa monasteries are parts of Ladakh best accessed and enjoyed on horseback.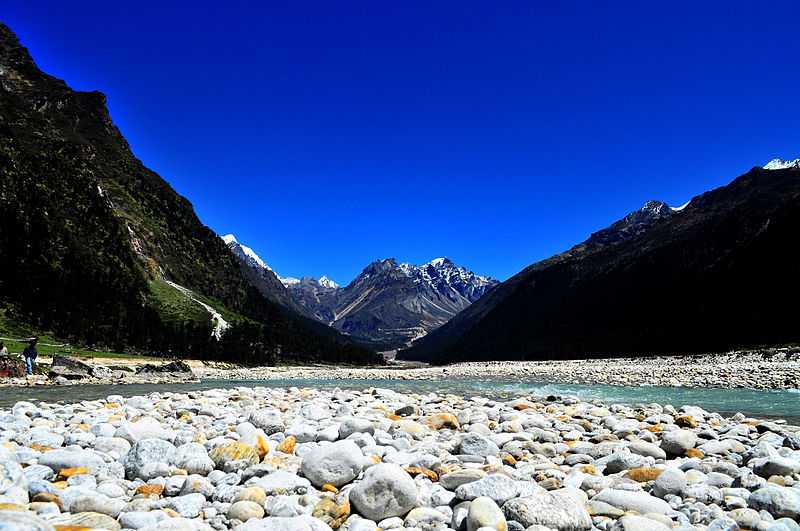 Fondly known as Sikkim's
Valley of Flowers
, one can witness a breathtaking collection of rhododendron flowers in this part of
North Sikkim
. This valley springs to life from the end of February to mid-June and the route along River Teesta towards
Lachung
is said to be one of the best for horse riding in India. The views are phenomenal; a calming aura is said to take over your mind and soul with the rush of water and clack of the horseshoe on pebbles. Yumthang is also known as the grazing ground of yaks, so befriend a few yaks on your way!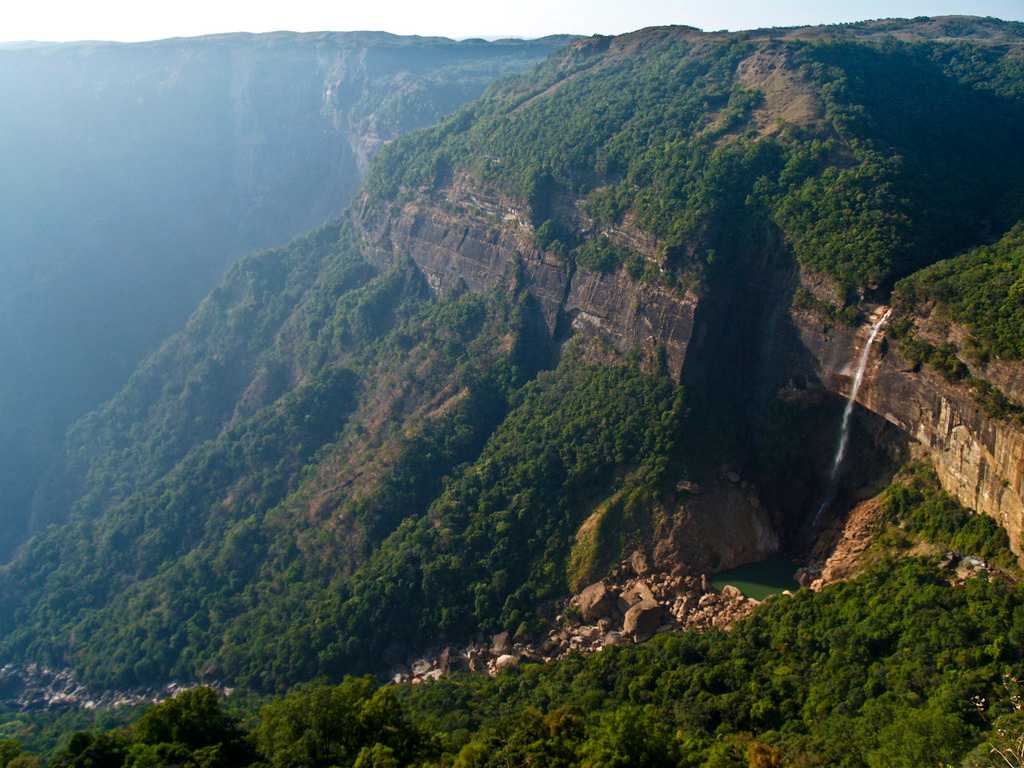 Shillong, set amongst fluffy clouds overlooking brightly painted houses and dark green mountains is a town stuck in the colonial era. It still retains the charm of the British architecture, and with it, the culture of horse riding still remains. You can ride all the way from this enchanting town to its highest peak situated at an altitude of 1966 m. A hassle-free experience of horse riding in India is bound to gift you mesmerising views on the way and from the summit. Forewarning, the journey up and down on a horseback can be quite tiring even though there is no physical exertion.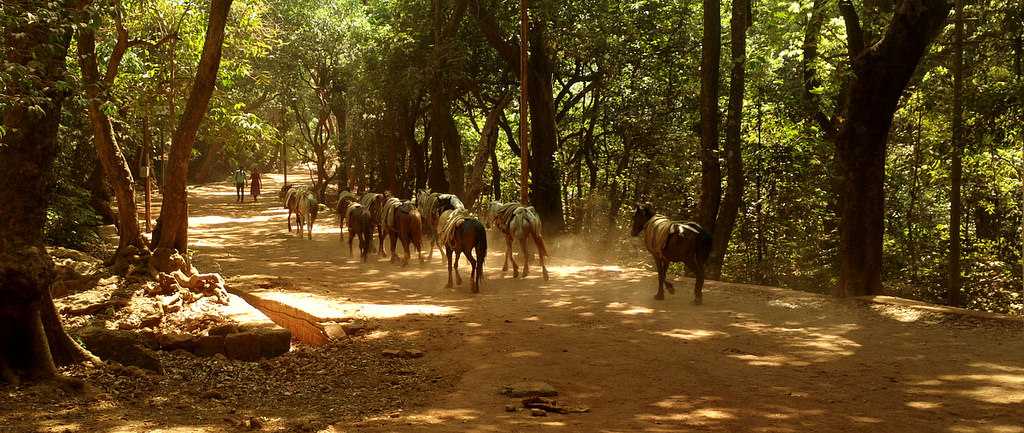 90 km out of
Mumbai
on the Mumbai
Pune
highway lies Matheran, 2500ft above sea level. The name of this heritage hill station translates to the
forest on the forehead
and offers
picturesque
views of the valley and is known to have around 38 viewpoints! Getting to these viewpoints can be a task, and that's where elegant horses come to your rescue. Moreover, to preserve the pristine of this hill station, vehicles are not allowed after a certain point (Dasturi point). You can either trek up by foot or saddle up on a horse and enjoy the trot up. Finding a horse here isn't hard at all, and if walking is not your cup of tea, a horse ride is your best bet.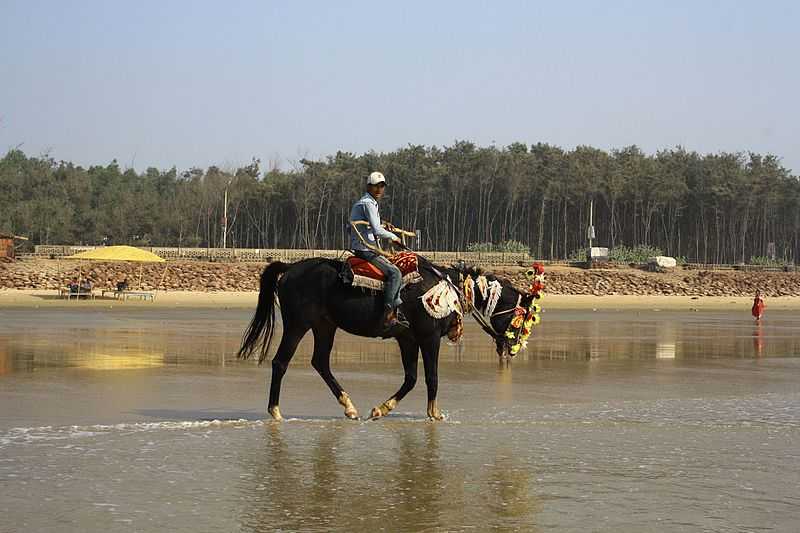 Digha is a sleepy beach town situated 183 km out of
Kolkata
where the Bay of Bengal meets
River Hoogly
. It is one of the many must-visit places in West Bengal, and one of it's most beautiful attractions is horse riding along the beach. Get on a horse, canter on the golden sand, have water gently spray against your legs and watch the sun on the horizon! It is a soulful delight, something one must not miss.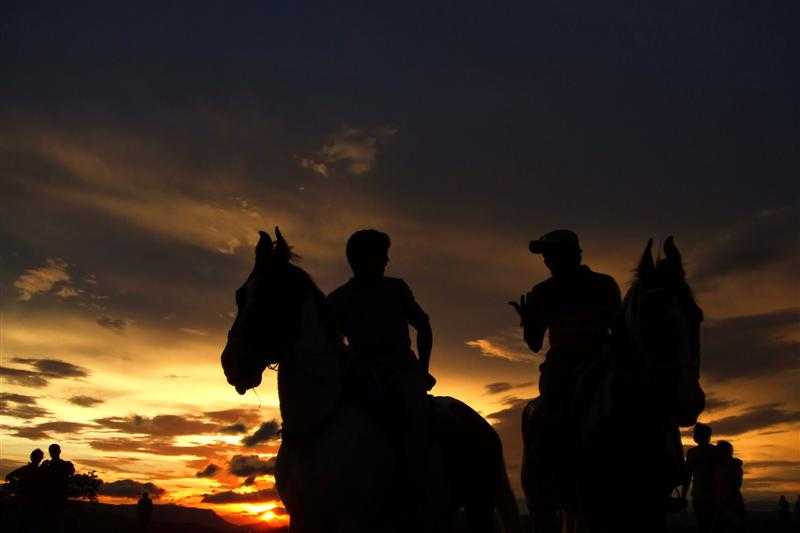 Mahabaleshwar, the land of strawberries is another popular site for horse riding in India. Set amidst the Western Ghats, you can engage in long horse rides or short ones, as you please. The
Echo Point
is where the horse ride starts, and from there, one can travel to the
Elephant's Head Point
, Monkey Point,
Kate's Point
, Needle Hole Point etc.
Venna Lake
in Mahabaleshwar also has horse riding options. If you are put up in a reputed resort at Mahabaleshwar, you can ask the management to arrange a horse ride as most of them have contacts that provide guests with easy access to this experience.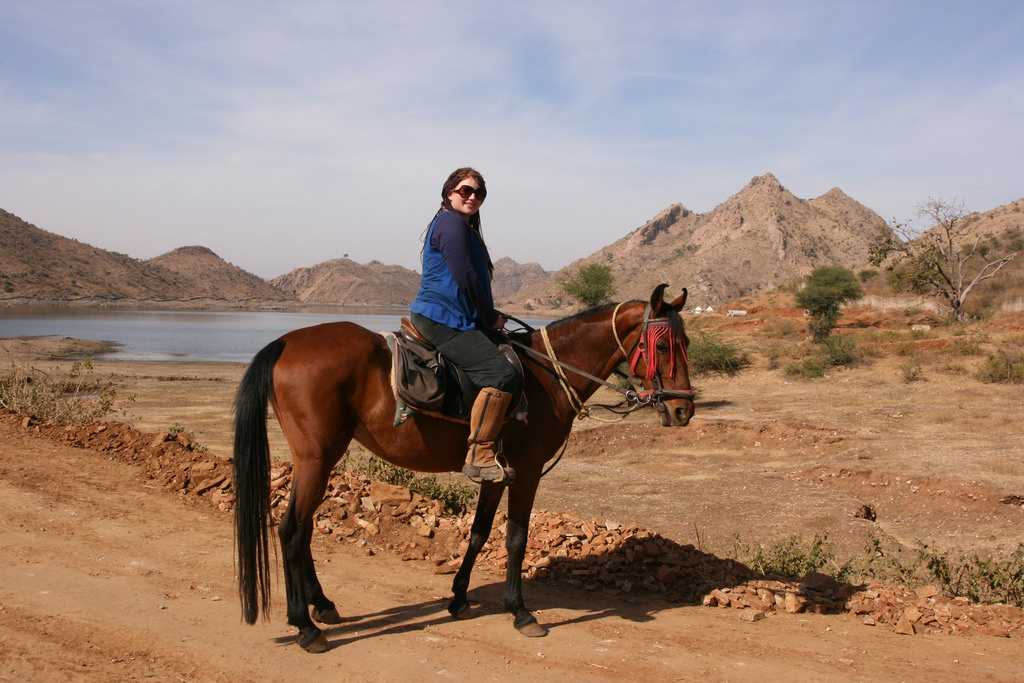 The city of lakes and the land of palaces is also known for its royal horse rides that transport you back in time. Horse riding is one of the most preferred ways to explore hidden trails of this mystical city, through golden deserts, up palatial forts and lush hillocks. Horse riding in India is practised as a sport here, thus giving birth to numerous ranches and horse riding schools that organise tours to explore the wilderness of Aravalli ranges. Horses in Udaipur tend to be more decked than tourists; with bright zari and motifs, so click pictures galore with your ride. Some of the renowned and recommended ranches in Udaipur are :
Princess Trails
Krishna Ranch
Pratap Country Inn

When the snow melts in summer, Skiing is replaced by other adventurous activities like zorbing,
Paragliding
and Horse Riding. Exploring the snow-capped mountains of the Himalayas, watching the paragliders on horseback in the lush green plains of Solang Valley is something that no tourist will ever forget. The scenic beauty of this place is mesmerizing. The trip starts from Solang valley. From here, you will be taken to the Shiva Temple, after which you can enjoy the water and take pictures near the waterfall too.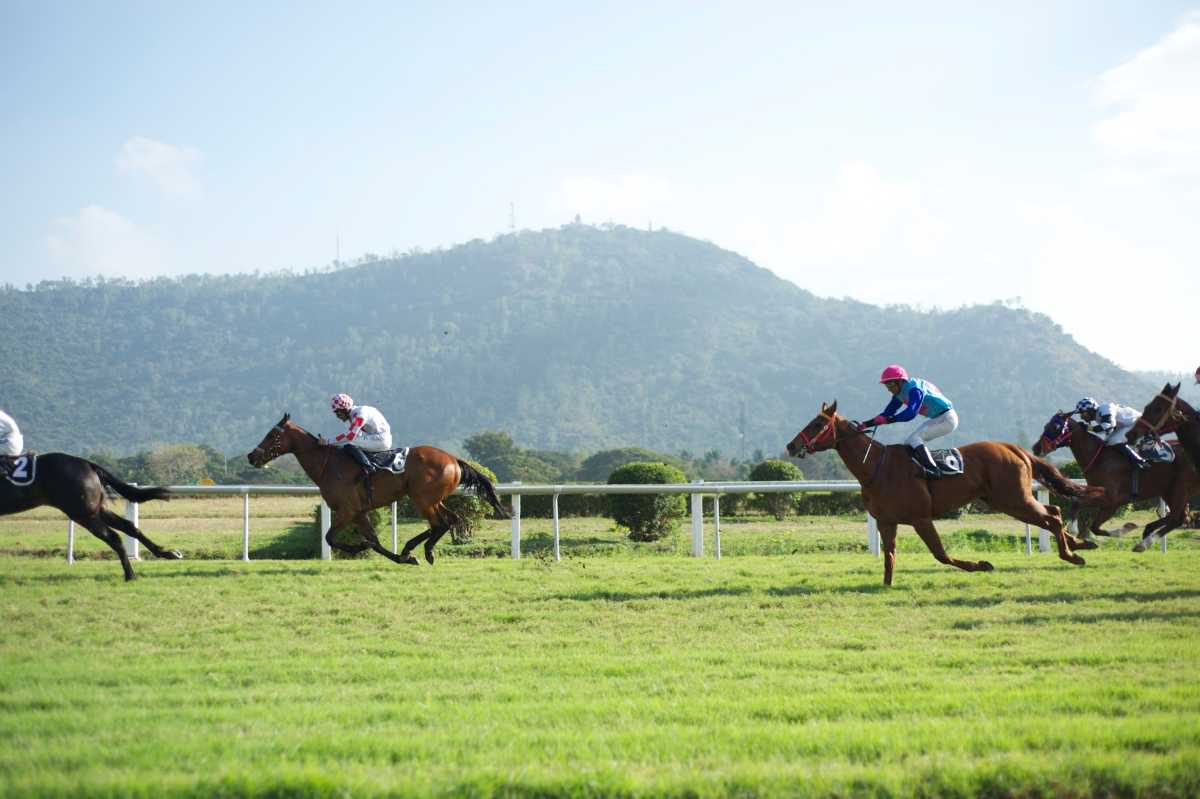 This place is perfect for those who want to get away from the hustle and bustle of the city. Here you can enjoy about 4 hours of horse riding and also learn new techniques. You can visit this place any month of the year. Take a ride through villages, monuments, temples, different areas and discover many more places. You can choose from Thorough-bred, Half-bred, Kathiawari, Indian-bred Marwari horses and add royal flavour to horse riding in Mysore.
10. Rann Of Kutch, Gujarat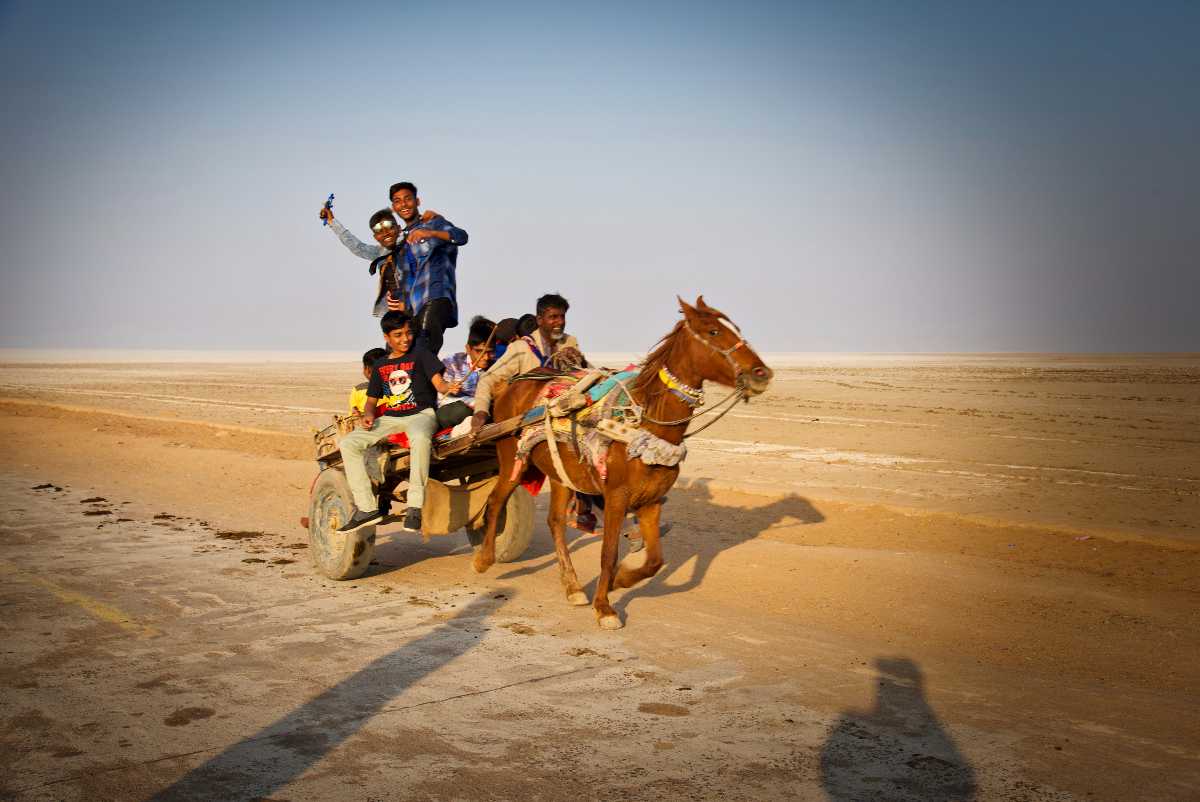 From the world's largest salt desert to the open grasslands, ride on the majestic Marwari horses which are one of the world's oldest breeds. These horses are known for their loyalty, royalty, bravery and unique temperament. Discover Forts, heritage sites and incredible wildlife during your trip.
Horse Riding Vacations
If you are a seasoned horse rider and are looking for a
full-fledged horse riding vacation
, here are a few unique horse riding experiences you may want to check out:
1. In the Saddle


An international company that has been around for over 23 years set base in India and has been taking horse riding enthusiasts on handcrafted tours across the country. They were rated 98% as good or above (AITO Independent Reviews) and are a much-favoured choice amongst Indian horse riding enthusiasts. They conduct tours for beginners as well as experts, and some of their trips are :
Fairs and Festivals - This one is a 6-day ride covering Jaipur, the bird sanctuary at Bharatpur, one of the largest cattle and horse fairs at Bateshwar, Taj Mahal at Agra ending with Delhi over the spectacular Diwali Festival.

Assam Tea Gardens Ride - A 9-day holiday amidst the lush tea gardens of Assam, an opportunity to live a bygone colonial era and experience the rawness of rural India.

Hola Mohalla - A 7-day trail ride across Punjab to one of India's most colourful and dramatic festivals.
These are just three amongst the umpteen trails for horse riding in India. Find out more
here
.
2. Unicorn Trails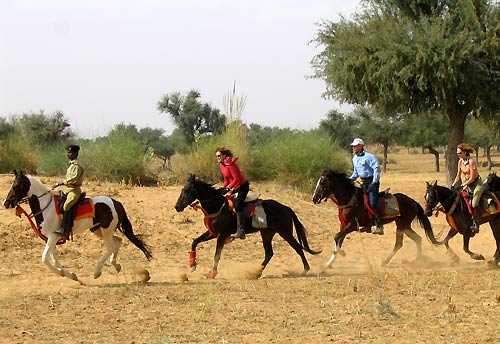 Unicorn Trails was started in 1998 by Wendy Hofstee, a veterinary surgeon by profession, a traveller and horse lover by passion. She started Unicorn Trails out of UK to handpick a selection of the best riding holidays with horses in good condition. They endorse responsible travel by the type. They currently have eight tours across Rajasthan and one trip to Ladakh that sell like hotcakes. Some of them are :
Aravalli Hills Short Break- A 5 day long ride on Marwari horses through the Aravalli Desert and hills visiting Ranakpur Jain Temples, Kumbhalgarh Wildlife Sanctuary and Fort.

Christmas Ride, Rajasthan - A 13-day long ride of seeing rural India on horseback, visiting well know fairs as well as including the sights Jaipur and Delhi have to offer.

Pushkar Trail, Rajasthan - An all-round itinerary of India on warmblooded Marwari horses with historic accommodation through Delhi, Ranthambore Tiger Reserve, Jaipur, Amber Fort, Agra and the Taj Mahal, ending at the Pushkar Fair, one of India's most famous camel and livestock fairs.
3. Equitours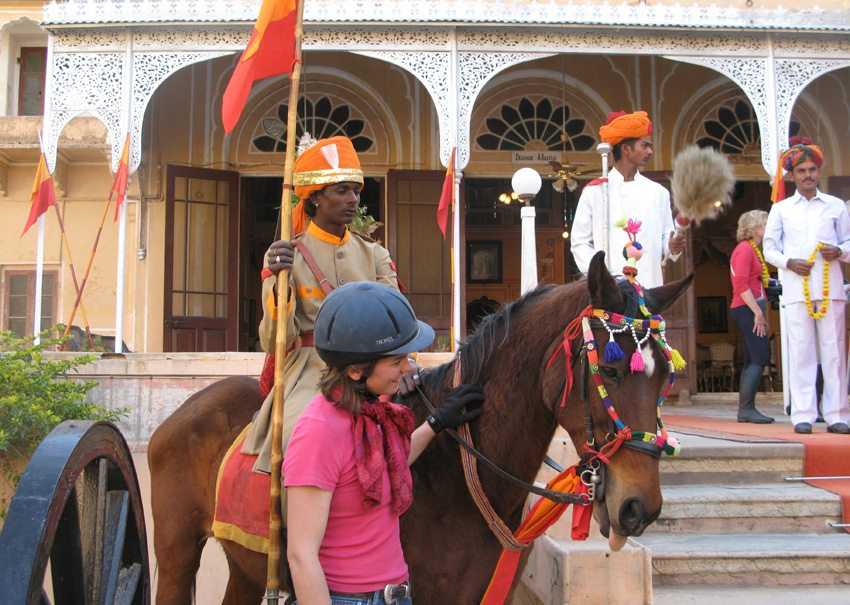 Equitours is a popular vendor for horse riding in India, especially Rajasthan. They have only four tours but have generated great reviews over the years, especially for their keen eye to safety, and for providing good breeds of horses.
Korta Ride - A 11-day ride across the remote villages of Rajasthan with the magnificent Marwari endurance horses.

Custom Marwari Ride - This ride is a unique one whereby you can craft your own itinerary for a private riding tour based on your desired dates, number of days, accommodation etc. This comes with a guide and a vehicle to transport your luggage while you ride across Indian on warm-blooded Marwari horses.

Nagaur Fair Ride - A 14-day ride across sand dunes, farmlands and rural villages to the Nagaur fair are what this trail is all about.
These are just a few of the many horse riding vacation operators. Most of the package for horse riding in India are inclusive of accommodation and F&B, so if you're looking for an offbeat way of spending your holidays and you have a for penchant riding horses, then these tour operators are sure to give you a run for your money. A gallop for your money more like!