Are those mighty Himalayas calling you? You feel the itch to pick up your bag and leave for amazing snow trekking experiences? Are you wondering if you are ready for your very first snow trek? Are you nervous for the tenuous snow trails? Don't fret, as we are here to tell you some of the most important yet exciting things, especially about first-time snow treks! These few tips will help you get mentally and physically started for your first snow trek. Let's start!
1. Choose The Best Trek For Yourself

Choosing your trek is one of the essential parts of wholesome trekking experience.
Each trek is designed in different terrains, climatic conditions and its own range of challenges.
Research thoroughly about the snow trek in India and select your first snow trek smartly.
Considering the trail patterns, testimonials from previous trekkers, the guide's terrain knowledge and the difficulty level are some of the basic checklists under this guideline. 
Evaluate how your body copes with different climatic conditions as you don't want to overexert your body by overestimating its stamina and strength.
India has many serene and spectacular snow treks for beginners which are sure to give you a confidence-boost to challenge yourself on your first trek.
It is advisable to start with easier treks that are perfect for beginners. 
10 Top Snow Treks in India
2. No Snow Trek Without A Guide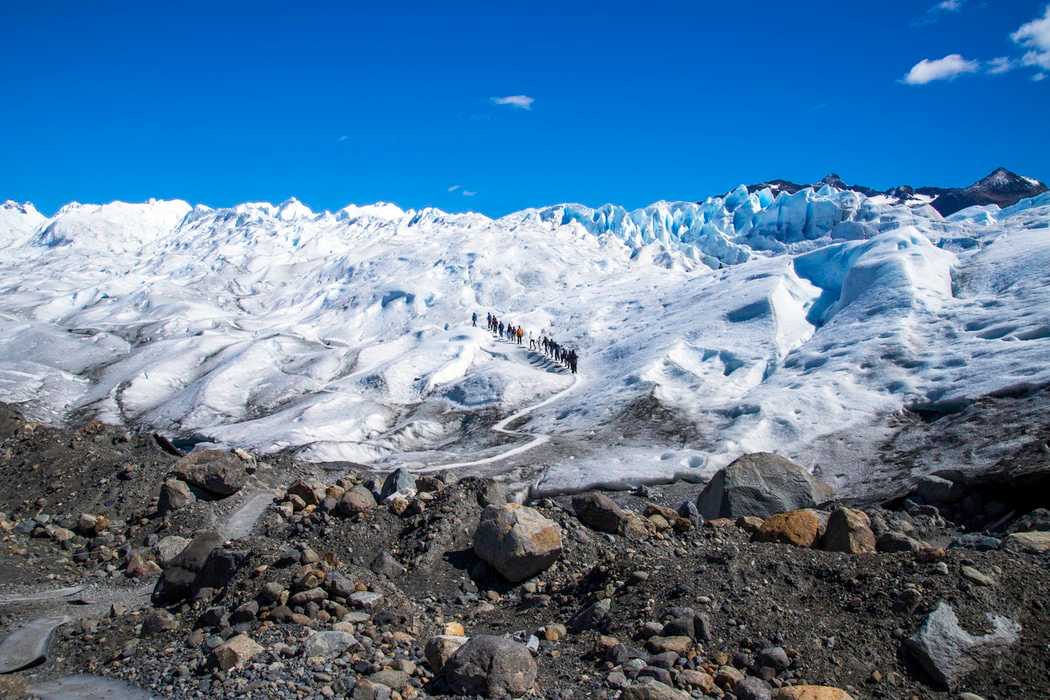 As exciting as it sounds, snow treks come with more adventure than just climbing up the snow-cap. It can get tricky and sometimes even dangerous, which heightens the necessity for guides, especially if it's your first time.
Ensure to never wander off on your own or without informing anyone.
Be it the members of your group, your guide or someone at your accommodation, someone should always be aware of your whereabouts.
Not to scare you, but being informed will ensure safety amid the unpredictable Himalayas.  
3. How To Choose Your Snow Trek Guide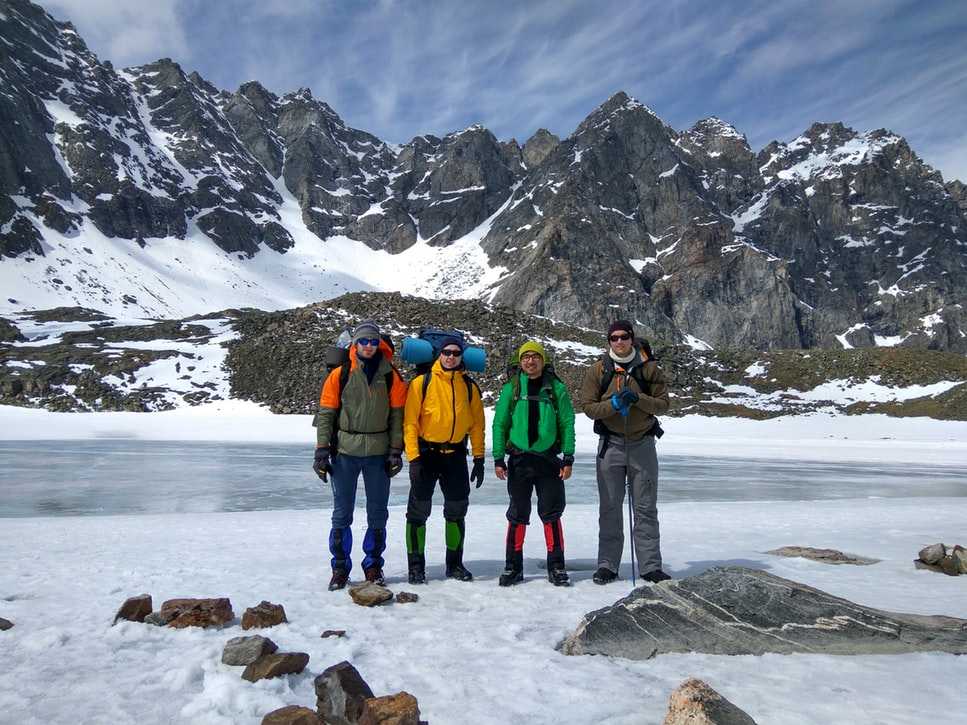 Choosing your trek guide is as essential as your trek itself. The guide is the only person who would have access to overall knowledge about the trek. 
Here are some of the criteria for choosing your perfect snow-trek guide:
Experience - How experienced are they? Experience teaches more than any book ever could. The more experienced your guide is, the safer and well guided you will be. 
Knowledge - Is he or she aware of the terrain, the challenges, nearby rest points, emergency numbers, eateries, etc. Ask these questions before joining to know if your guide has valid answers to these questions. 
Safety - What are the safety precautions they ensure while trekking. Are they providing any safety gears, or would you need to carry your own? Are they aware of all the safety checks required for a snow trek? 
Budget - Budgeting is always the essential parts of your snow-trek planning. Read through some online reviews about your guide and their charges. Consider these few points before choosing your guide for a professionally handled experience.
4. Exercise Every Day to Build Your Stamina and Energy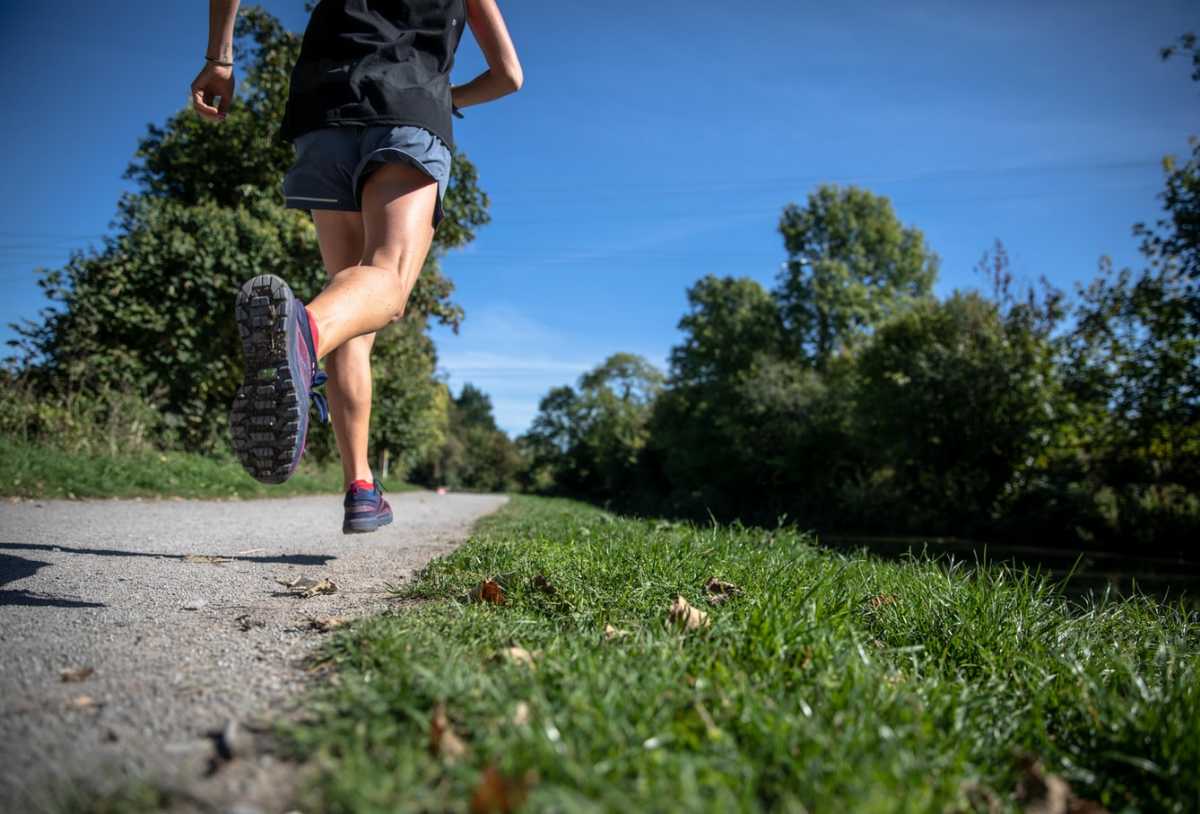 Preparing for your snow trek weeks before the event will help you climb those mighty Himalayas with ease.
Regular exercise will help build your stamina and increase your energy.
Besides, try swiftly climbing up and down the stairs regularly to make the internalise that movement for the upcoming trek.
Take a climb up a nearby hill (if available).
Also, focus on your leg muscles and try more leg exercises like lunges or squats.
Overall fitness regime, including breathing exercises, is beneficial during your pre-trek preparation. 
5. Investing Good Gear and Packing is Essential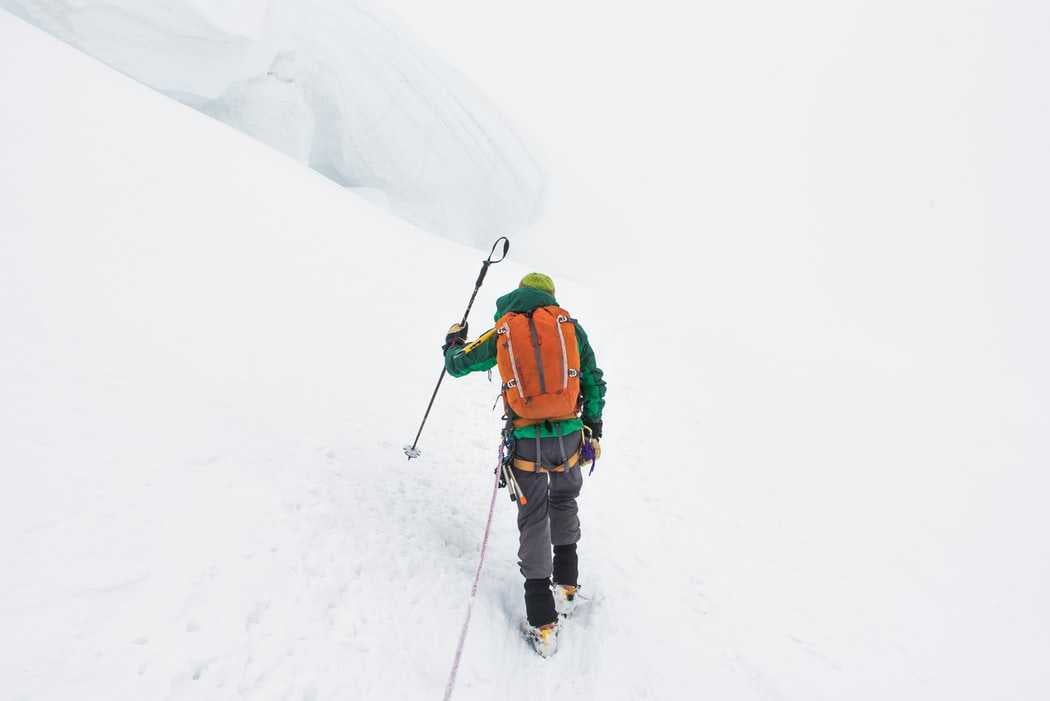 Investing in high-quality gear will reward you by not creating an inconvenience through your trek.
While offloading is available for most treks, some would require you to carry your own backpacks.
A good quality backpack with some back cushioning will aid your posture while trekking.
Not just a backpack but investing in waterproof trekking shoes, trekking pole, eco-friendly water bottle, eye gear and good quality clothing will help you in the long run (pun intended).
Packing Your Essentials
Now comes packing your essentials.
An organised backpack saves you a lot of trouble.
Pack your things and gears as per their use.
Pack the things that you will often need or may need in a hurry in the outer zipped compartments.
Pack the things you would need only at the camp such as extra clothing or blankets, deep in the backpack.
Keep your water bottle, snacks, medicines, raincoat handy.
Go through our guide to pack your backpack for a snow trek for detailed steps of packing the essentials. 
6. Layer Up!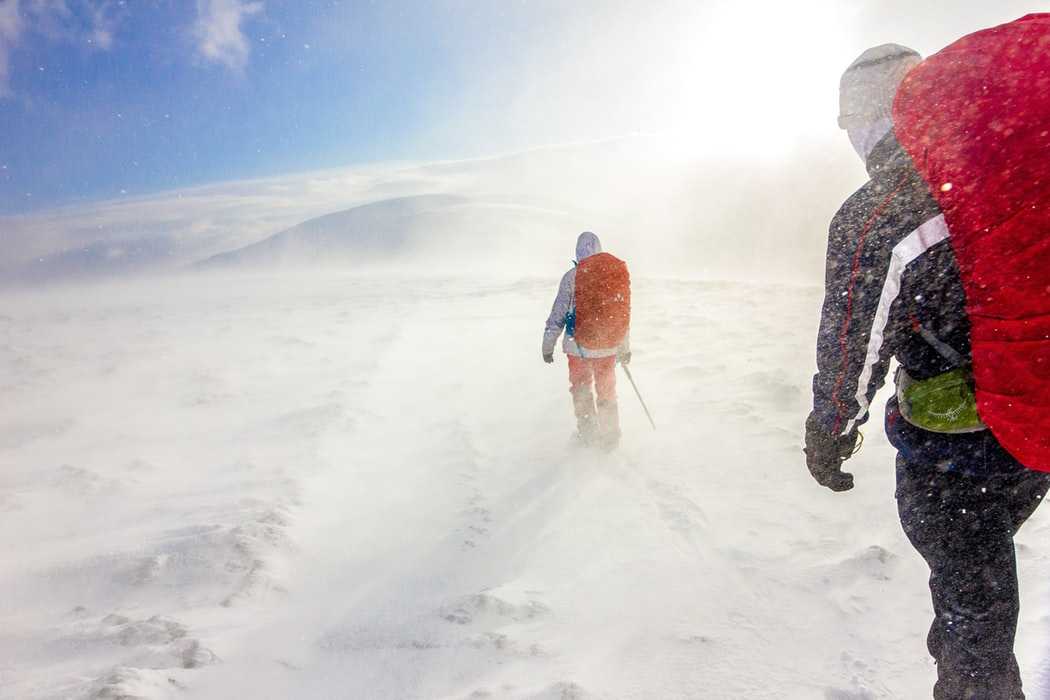 Layering up will protect you against the winter winds. It is the best way to keep yourself comfortable while climbing.
The hack not only helps you keep warm while climbing, but shedding off those layers once the trek is done while working out on pitching a tent, would help avoid sweat building.
Moist inners is not a really pleasant feeling. 
Wear a base layer of any sports outfit which does not lock-in the moisture.
For middle layers, wear fleece jackets. And for the outermost layer wear some warm clothes like a coat of windproof jackets to keep you from catching a cold.
Either follow the same layering pattern for your bottoms or anything that best suits your body type.
Wear good quality socks!
7. Snow Shoes Can Make All The Difference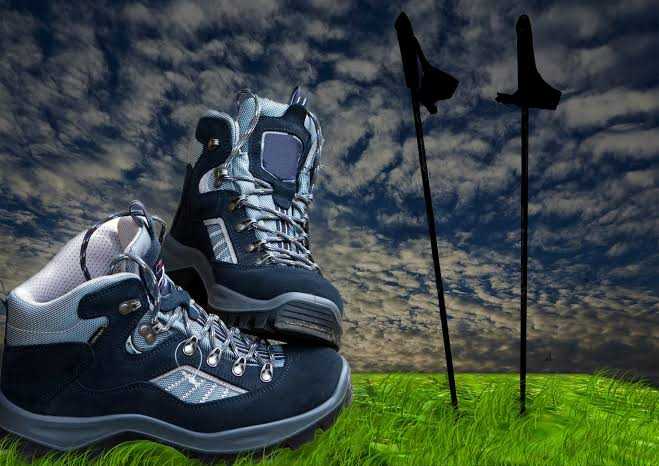 Since a trek requires a substantial amount of footwork, you cannot rely on regular sports shoes or fancy footwear for trekking.
Besides, when it comes to a snow trek, you will need special snowshoes.
With perfect cushioning to support your feet, right size to avoid shoe bites and of course waterproof.
Not wearing the right pair of shoes will make all the difference as it may also cause injuries and extreme pain, which is definitely not a good idea while up in the mountains.
Taking care of your feet should be your prime concern and good quality with high resistance to wear and tear will help you efficiently complete your trek.
8. Hydration And Nutrition Hacks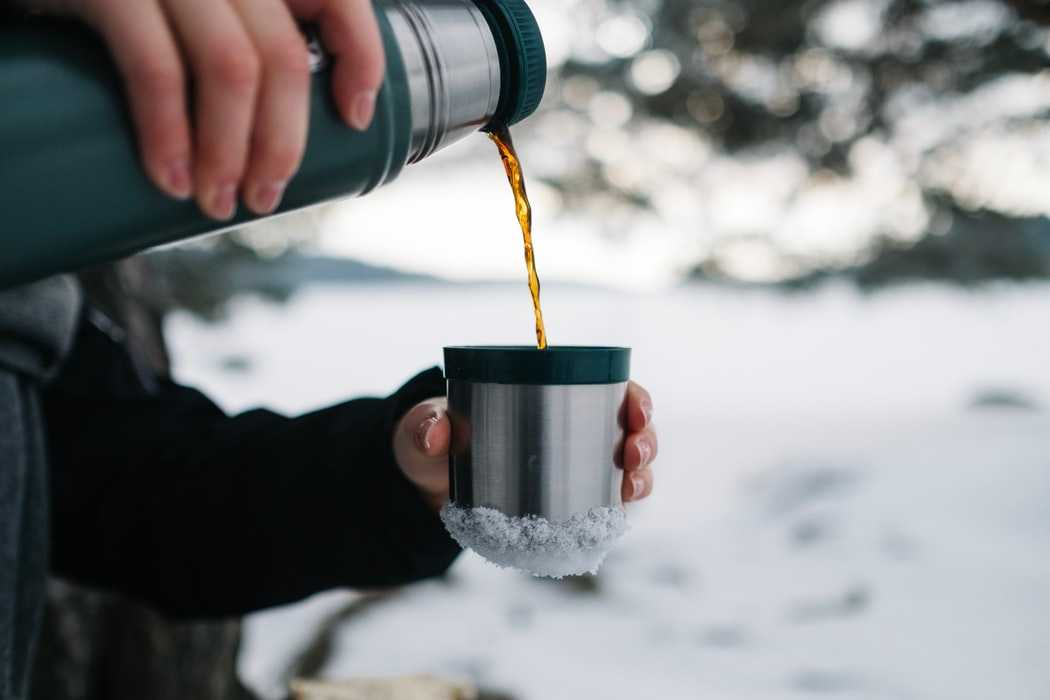 Staying hydrated will help you to avoid cramps on the difficult paths.
Carry an extra bottle of water and sip at regular intervals.
Carry warm water in thermostat to avoid freezing.
You can also carry some soup or tea to stay hydrated and not bored will just water. 
Have a hearty breakfast before starting your day, and ensure to eat nutritional, as it would pump your energy tank to kickstart your day.
Once you start with your trek, you may also want to eat on the trail.
Carry cooked food in tiffin boxes for lunch and munchies for whenever you are hungry. 
Trail Mix
Make your own Trail Mix. Trail mixes are the mixture of nutritional snacks meant to be eaten while you are still on the trail. You can add chocolates, nuts and dried fruits with some energy bars. 
9. Maintain Good Timing and Duration of Trek
Start your trek from the very first light of the day. Sun gets harsh at high altitudes, so try covering major distances while the rays are still milder.
Also, the Himalayan weather is unpredictable and tricky, so maintain the pace with the rest of your group and ensure you match the timings for the day.
We hope you now know what you need for your first snow trek! Let us know if these tips were helpful and if you have any feedback. Did we miss out on any other essential advice? Let us know in the comments below!