Call it 'Special Prasad' during Maha Shivratri or a drug-infused Lassi during Holi, India sure knows how to consume marijuana/bhang the right way! If not on occasion, there are some shops which trade bhang legally and of course, we're elated! Here are some shops specifically located in North West India where the (in)famous bhang Lassi is sold with government authorization and no one can stop you from getting the happy high! The intoxication is real!
1. Jaisalmer - Doctor Bhang, To The Rescue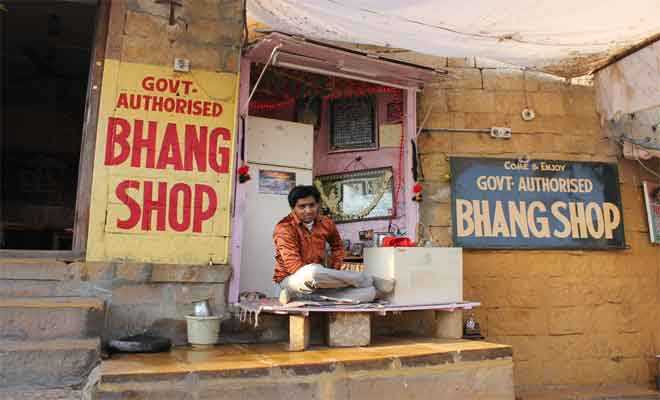 This shop has a family lineage of Bhang sellers, not kidding! From the 1970s, this shop in Jaisalmer bears the right to sell Bhang and has been holding the baton of Bhang in Jaisalmer and its neighbouring, ever since! The shop is an extraordinary one as it sells out chocolate, sweet and juices and buttermilk bhang versions. Oh, and you can choose your portions as per your capacity. First-timers can take the baby portions.
Address: Dhibba Para, Amar Sagar Pol, Jaisalmer, Rajasthan
2. Mathura - Sarkari Theka Bhang, for the wins!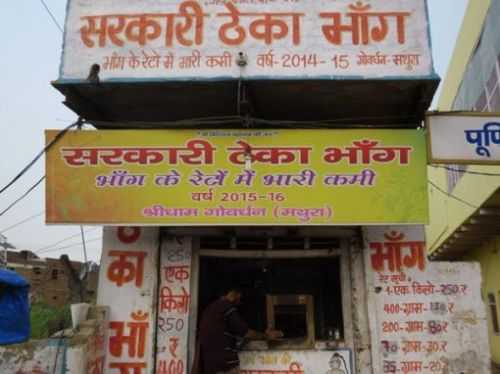 Selling the traditional Bhang golis and lassis, Sarkari Bhang Theka is a must-visit on your Mathura tour. Legalized bhang tastes way better than illegal procurement of it, doesn't it? So whilst you visit the temples of Mathura, it wouldn't kill to head here for a little tipsy treat!
Address: Manoharpura, Mathura, Uttar Pradesh
3. Varanasi, Blue Lassi Shop - The One with the worldwide status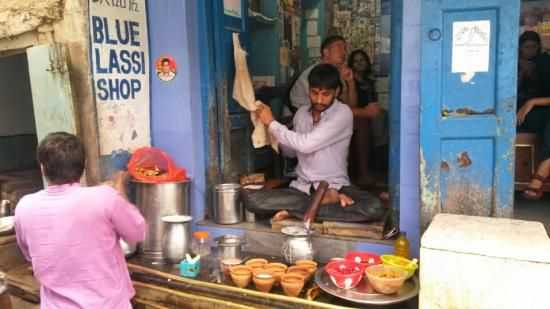 Not just Indians, but Japanese and Korean travelers are fond of the Blue Lassi shop in one of the most sacred cities of India- Varanasi. The shop sells a variety like no other. Go through the options of Bhang on the menu and we bet you're going to be spoilt for choice. There are such diverse choices that you can't help but want them all! The special Lassi is typically one dedicated to the marijuana tasters and there's a wholesome with a handsome amount of dry fruits. Get here during the festival of Holi and you'll find the special Lassi in bulk.
Address: CK 12/1 Kunj Gali, Kachaudi Gali, Near Rajbandhu, Govindpura, Varanasi, Uttar Pradesh
4. Pushkar - A Handful of 'Special' Tipsy Choices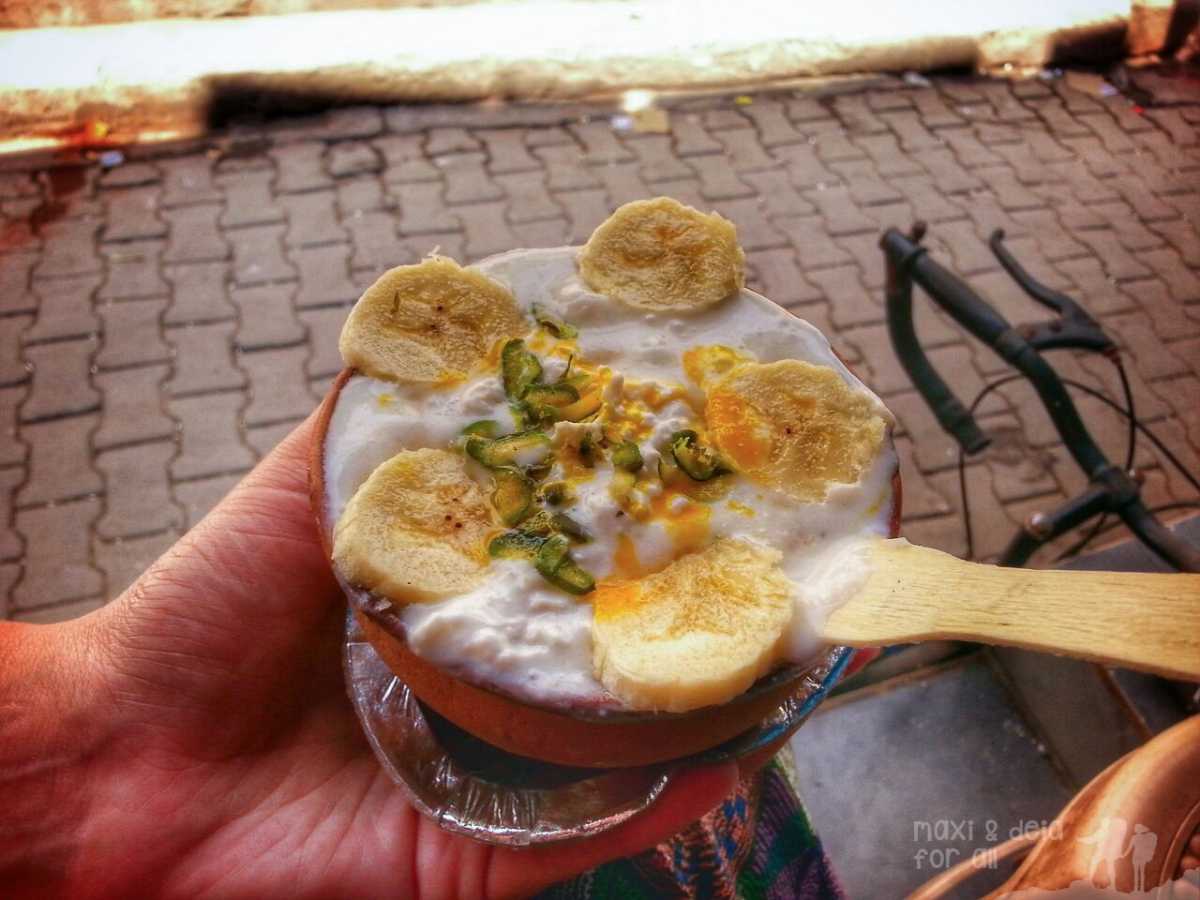 A line-up of cafes serves the special and very special Lassi choices for consumers. Sizes, choices, and strength is your choice, leave the curation to the makers of the city! The city is literally an expert in making the drink for its guests and oh it will leave you oh-so-high! Get drunk a little, just keep to your limits.
5. Noida, Sector 15 - Theka Bhang for the Ultimate Blitz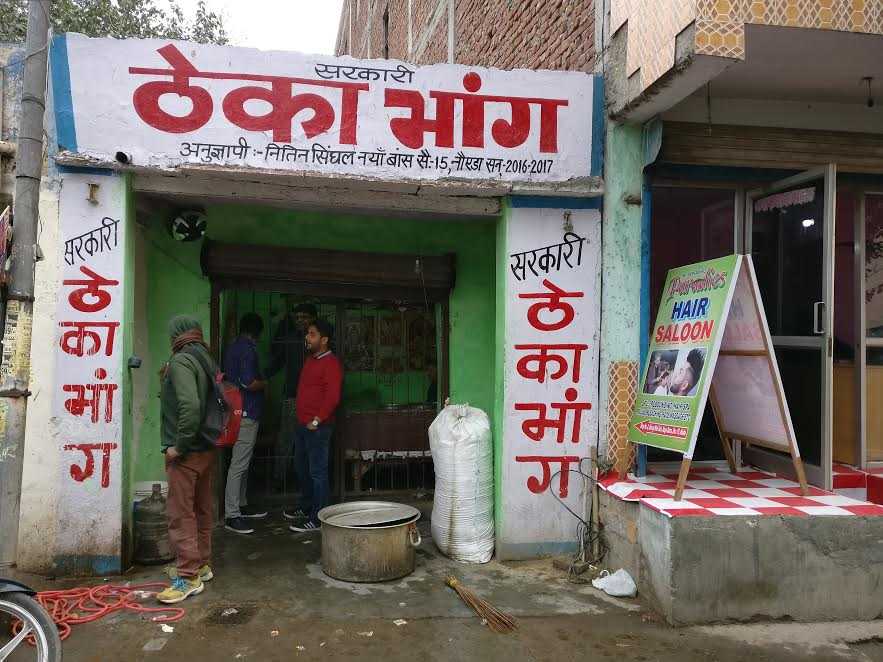 Oh yes! Noida too has a Bhang shop! Quaint and cosy but it does give out the special drink that you want. It's absolutely legal and you can get your intoxication with or without a Lassi here!
Address: Theka Bhang, Thekha Wali Gali, Noida Sector 15, Noida
So now you know which cities will serve you the best and the most eclectic bhang according to your choice! Drink away to glory!
Have you visited any of these shops? Share your Bhang experiences in the comments below!