Naturally heated from geothermal forces and emerging from the earth's surface, hot water springs are natural water pools that contain dissolved chemicals and minerals which display good medicinal and healing properties. At 21 degrees Celsius, hot water springs act as a natural Jacuzzi and offer a relaxing therapeutic bath. Since eternity, people have reaped their benefits as the spring water is known to ease muscular pains, dissolve kidney stones, cure high blood pressure and many types of skin diseases. India is the land of numerous natural hot water springs. The top 15 are listed below.
1. Panamik, Ladakh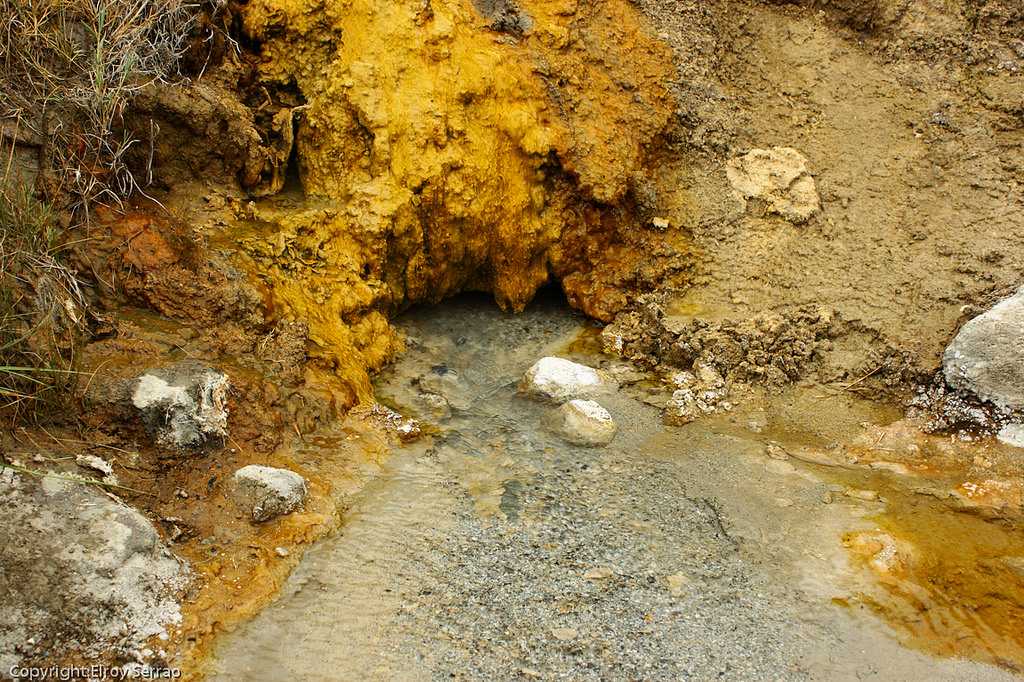 Perched at the height of 10,442 feet above sea level, Panamik Hot Water Springs is located in
Nubra Valley
in Ladakh. Amid
Ladakh's
majestic landscape, these hot water springs are a treat for travellers. The water contains sulphur which has medicinal and healing properties, thus it is frequently visited by local villagers and travellers.
2. Chumathang, Ladakh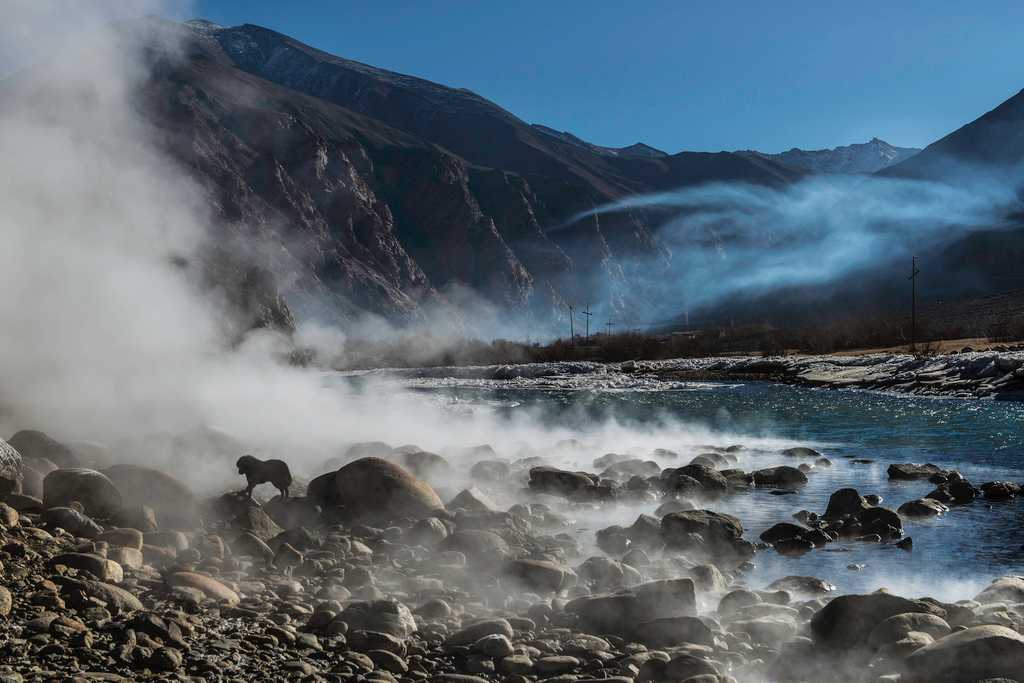 Another hot water spring in the cold terrains of Ladakh is Chumathang. Less known and discovery in itself, Chumathang is located near the banks of Indus River. Cold weather, scenic hills and a natural hot water pool, what else could be asked for?
3. Kheerganga, Himachal Pradesh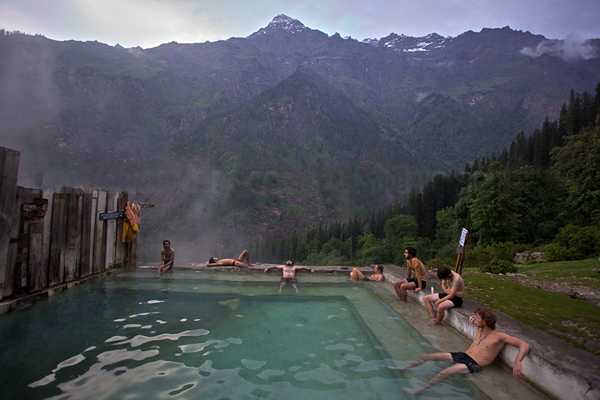 Uphill the trek from
Kasol
in
Himachal
,
Kheerganga
is a breathtakingly beautiful spot filled with greenery, scenery and tranquillity. At such idyllic location is situated a little natural hot water spring. Nicely maintained and less crowded, it is a heaven for trekkers.
4. Kasol, Himachal Pradesh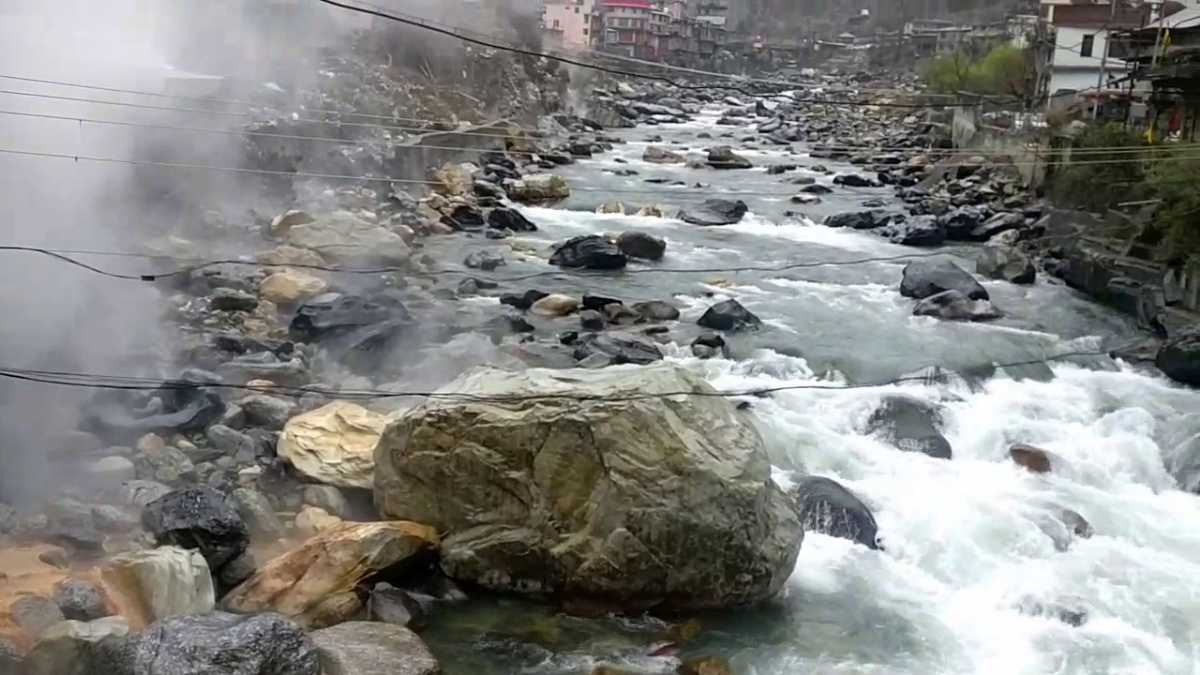 A well built hot water spring exists in hippie town of Kasol in Parvati Valley. Often unnoticed by travellers, the hot water spring is run by government and facilities like shower, changing room and hot water pool is available. Do discover this hot spring on your trip to Kasol.
5. Manikaran, Himachal Pradesh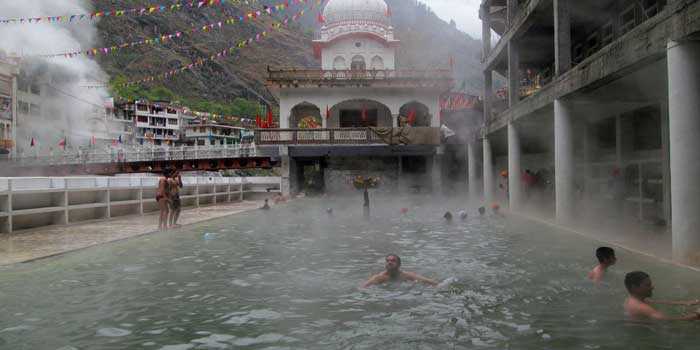 A renowned pilgrimage site among the Hindu and Sikh community,
Manikaran Sahib
shrine stands on top of multiple hot water springs on the banks of Parvati River. Separate hot water pools for men and women are constructed inside the temple premises with showers and changing room facilities.
6. Vashisht, Himachal Pradesh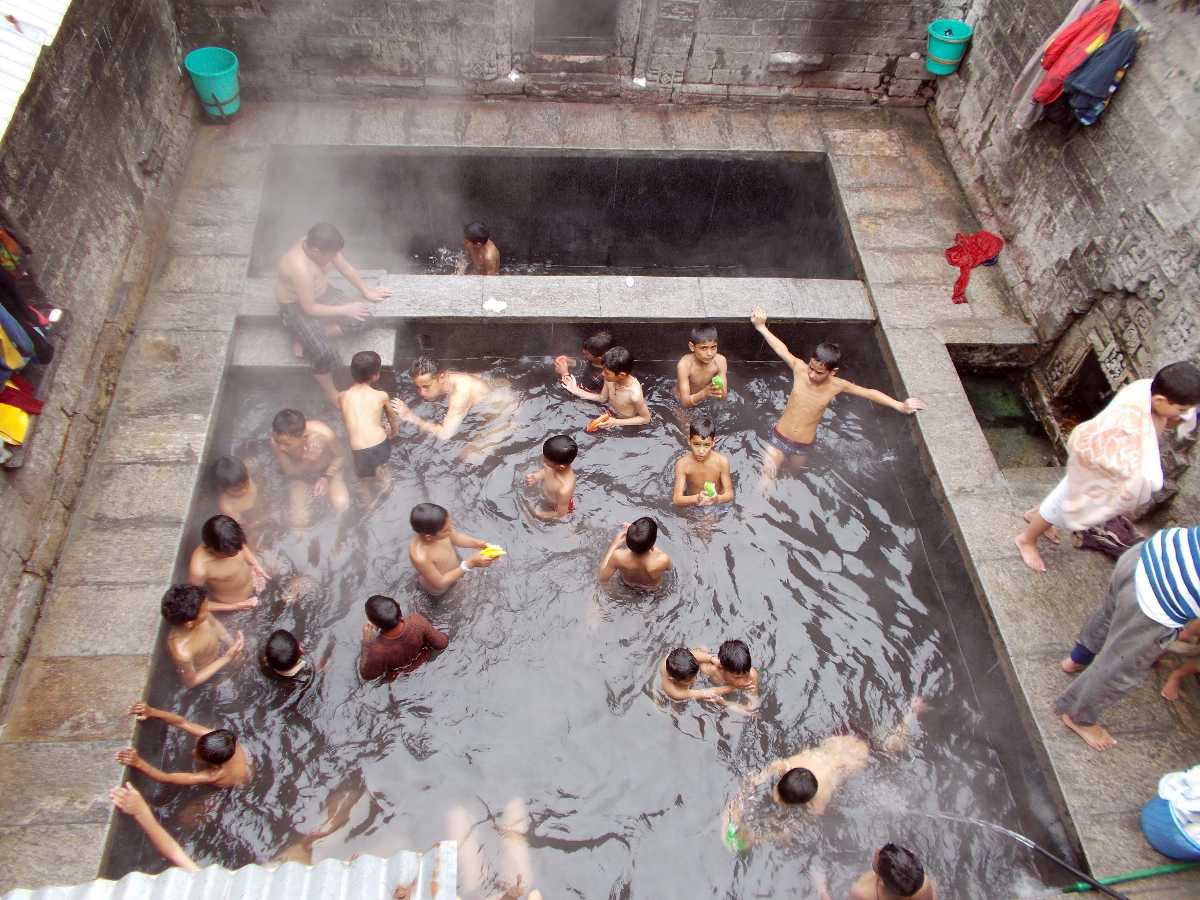 Nearby
Manali
,
Vashisht
is a small village known for the holy Vashisht temple and hot water spring. Having separate bathing provisions for men and women, Vashisht spring is known to have medicinal properties. The mythological importance of this site has made Vashisht one of the most well known hot water springs in India.
7. Tattapani, Himachal Pradesh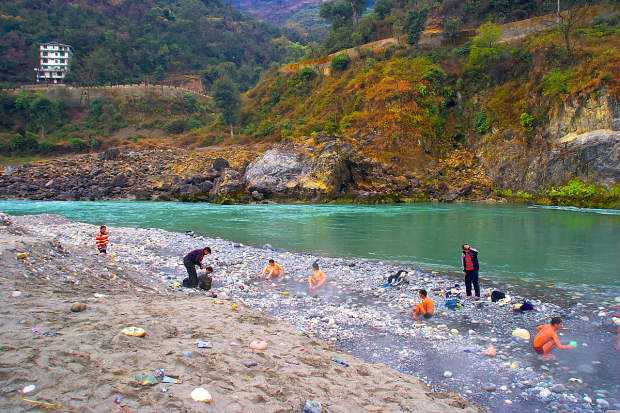 In Himachal,
Tattapani
is a small village near
Shimla
. Hot water emerges at the bank of River Satluj and joins the flowing river water. The water is a rich source of sulphur and for hundreds of years, villagers considered it magical water that could cure ailments and joint pain.
8. Gaurikund, Uttarakhand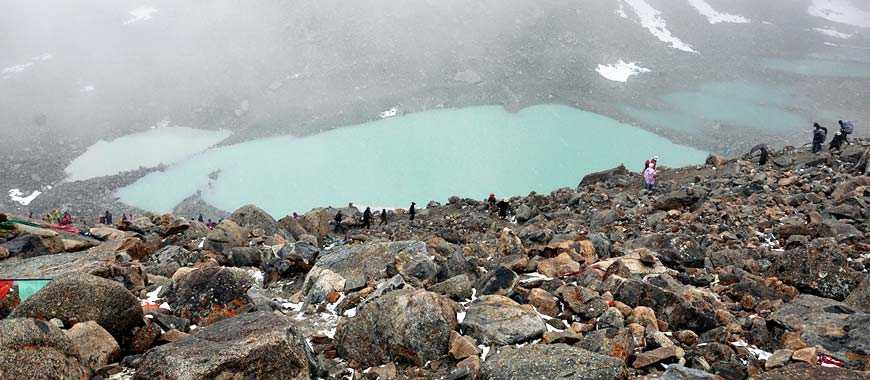 Gaurikund
is a village on the way to
Kedarnath
. Situated at a height of 6000 feet above sea level, Gaurikund is popular for its thermal water spring. It serves as the base camp for pilgrims trekking towards Kedarnath who take a holy dip here and cleanse themselves for the uphill shrine.
9. Rishikund, Uttarakhand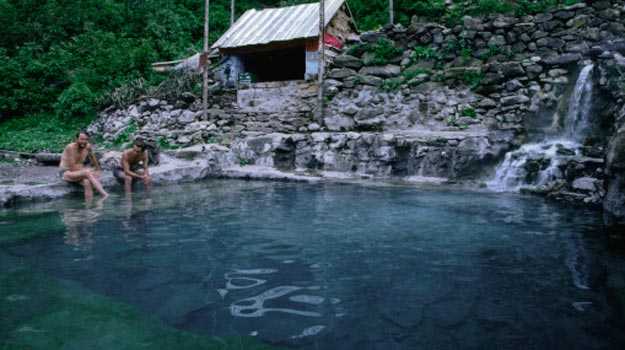 Another famous hot spring in
Uttarakhand
, Rishikund is about 46 km from Uttarkashi. Pilgrims travelling towards
Gangotri
usually take a halt here and refresh themselves for the remaining journey.
10. Suryakund, Uttarakhand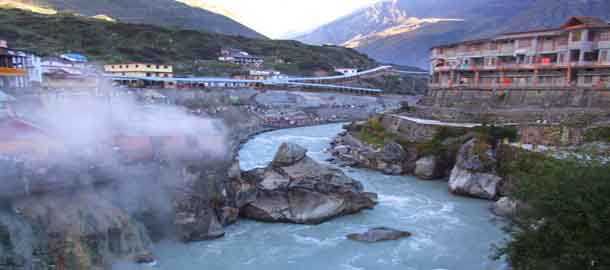 Yet another addition to the list of hot water springs in Uttarakhand is Suryakund located near the shrine of
Yamunotri
. Surrounded by snow clad mountains, the thermal spring holds a special importance among the pilgrims.
11. Tapovan, Uttarakhand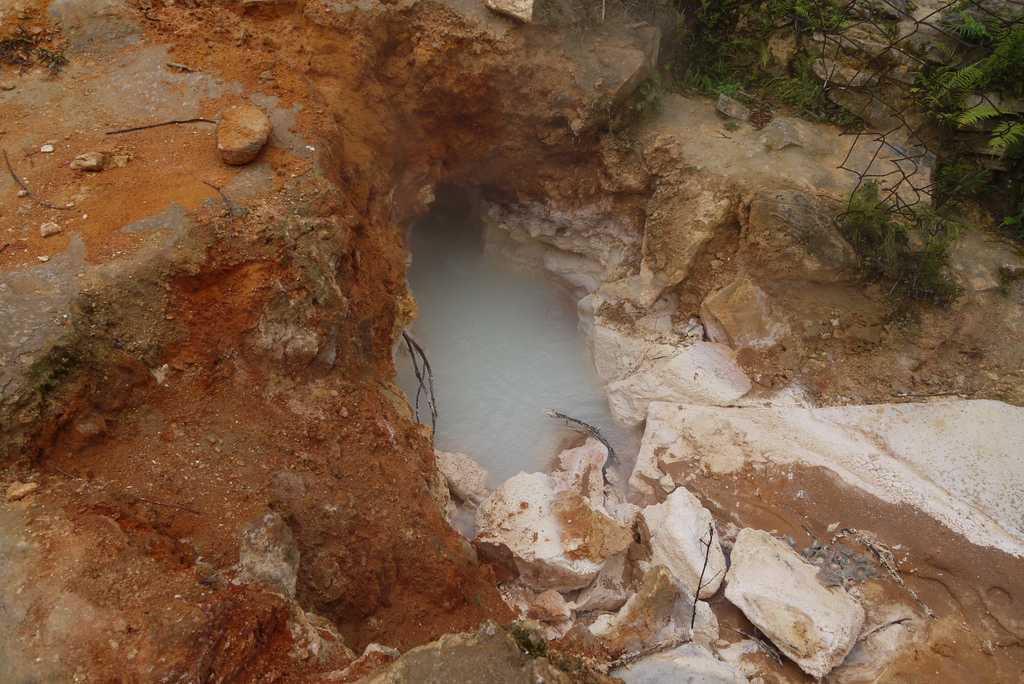 14 km ahead
Joshimath
,
Tapovan
is a small village which falls on the way to Kuari Pass and Chitrakantha trek. Due to its proximity to Gangotri Glacier, Tapovan hot water spring is considered as holy and divine.
12. Sahastradhara, Uttarakhand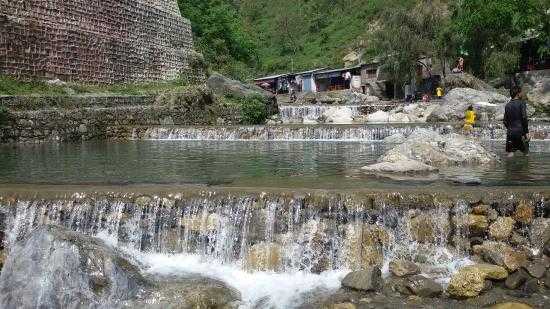 Located near
Dehradun
, Sahastradhara is probably one of the most commercial and popular hot water springs in India. Thousands of hot water springs flow in a folded pattern rendering it the structure of a river. It is one of the most massive hot water bodies in the country.
13. Yumthang, Sikkim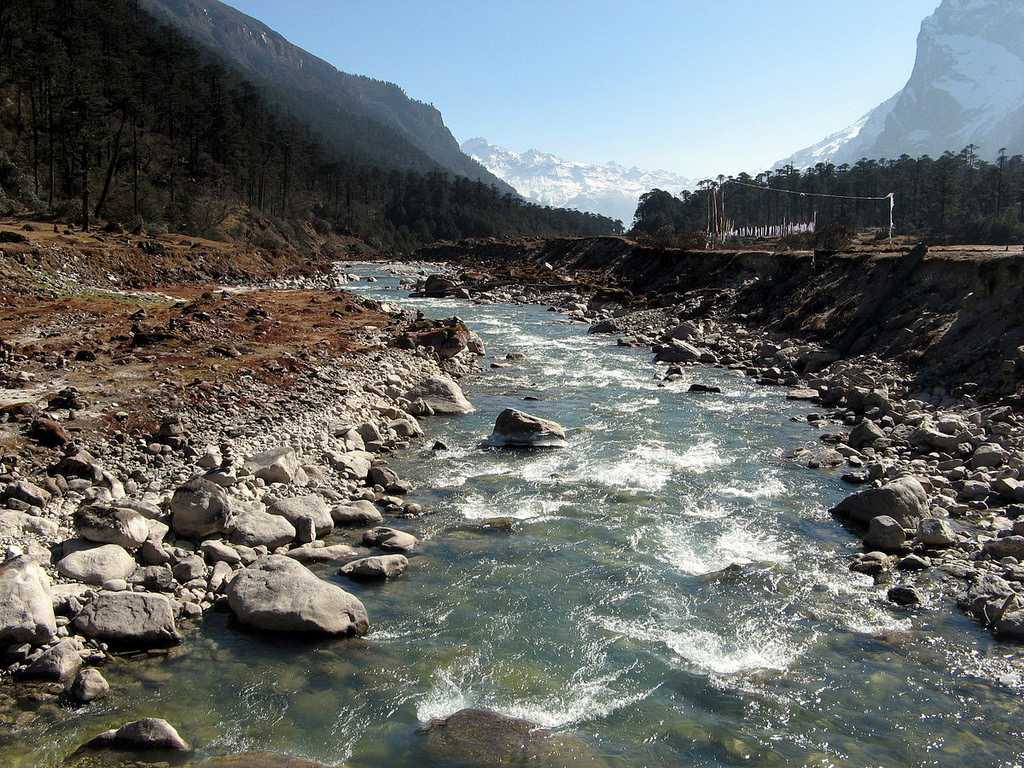 Yumthang
is well preserved natural hot spring located in the Himalayan state of
Sikkim
. The spring is near the bank of River Lachung and two hot water pools have been created for both men and women.
14. Bakreshwar, West Bengal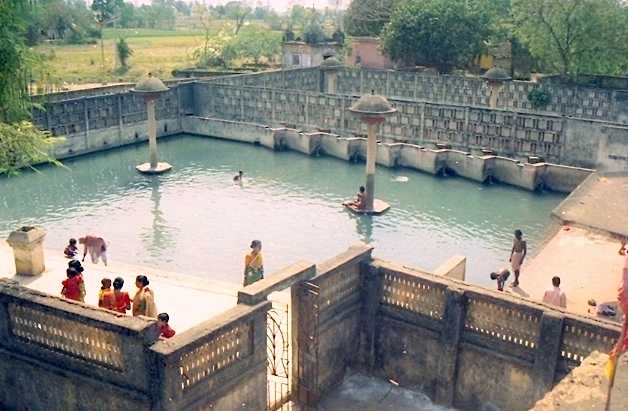 The only natural hot water spring in
West Bengal
, Bakreshwar is an important pilgrimage site. Helium gas is present in abundance in the spring. People from west Bengal and other states frequently visit to experience this thermal wonder.
15. Jakrem, Meghalaya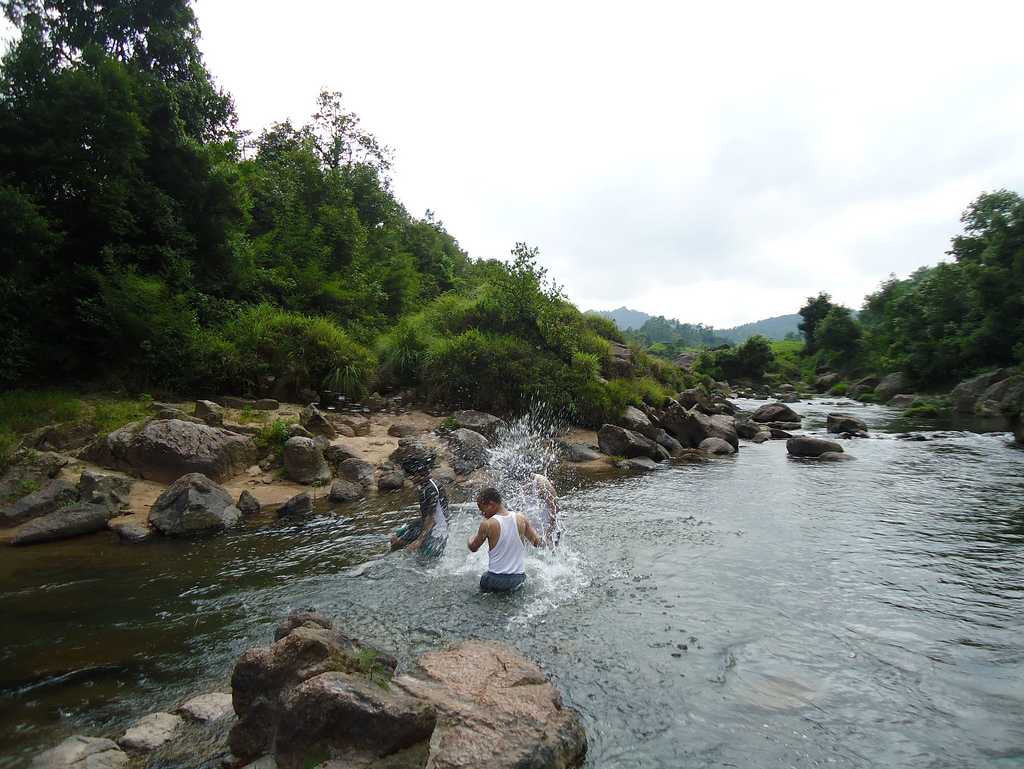 Approximately 64 km from
Shillong
, Jakrem is a small town that no one knows about. Lately, it has started to draw tourist attraction because of its hot water springs. The water contains medicinal properties and it is being constructed into a health spa.
16. Dhuni Pani, Madhya Pradesh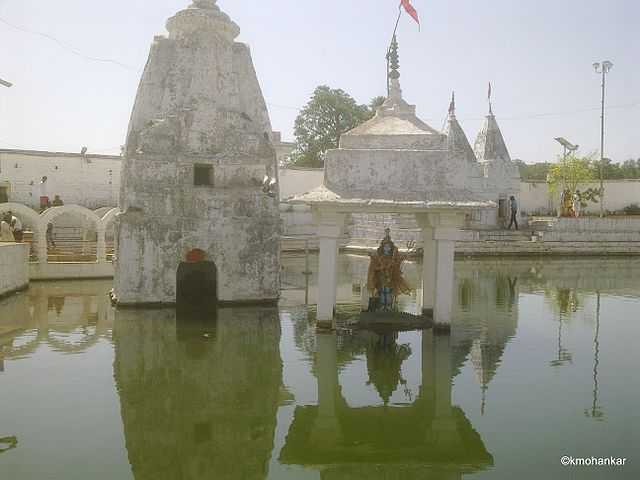 Dhuni Pani is a natural Hot Water Spring located in a place called Amarkantak which happens to be highly important in Indian Mythology. Dhuni Pani is hidden in the dense forest of Vindhya and Satpura hills and is a major attraction of Amarkantak due to its water which is believed to have Healing powers. People from all around the country visit Dhuni Pani to Sanctify themselves of all the sins and pain.
17. Reshi Hot Springs, Sikkim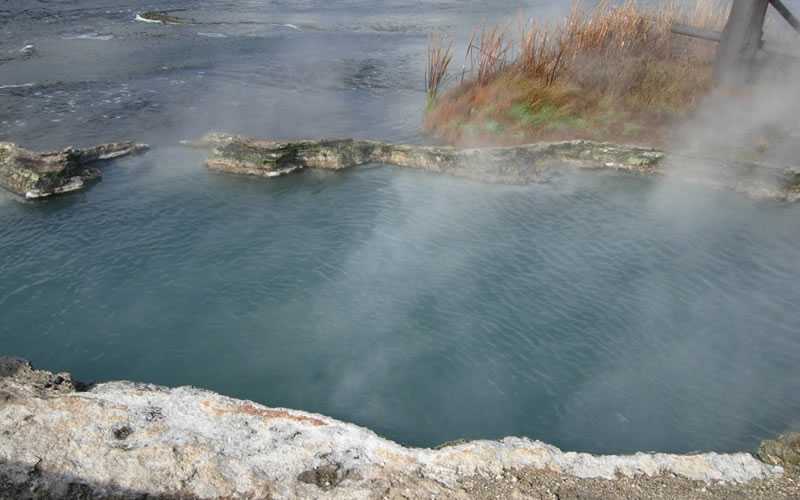 Located in the lap of mesmerising Sikkim, Reshi Hot Water Springs is the most famous place in Gangtok due to its religious significance. The Hot springs of Reshi are located downhill towards the Rangit valley. The place has a small monastery named as Lho Khandro Sang Phug which means the cave of occult fairies. Due to this cave by the side of the River, it is believed that a soaking bath in these springs can cure all Skin Diseases.
18. Tatapani, Chhattisgarh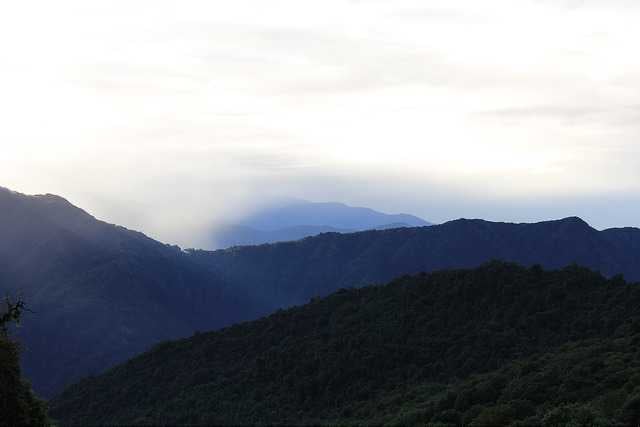 Tatapani hot water spring of Chhattisgarh is located at a distance of 12 km from the city of Balrampur. Tatapani is a well-known inexhaustible water spring with a constant heavy flow throughout the year. It is believed that bathing in this spring will end all extreme diseases. The site of the Spring is visited during the Makar Sankranti by devotees of Lord Shiva who visit the nearby Shiva Temple.
19. Atri, Orissa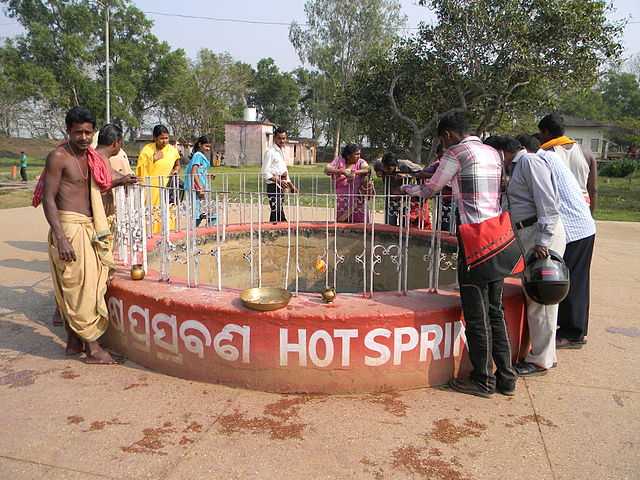 One of the famous Hot Water springs of Orissa is the Atri Hot Water Springs which is located at about 15 km from Khorda city. This enduring Hot Spring of Atri is reputed to have a healing factor against Skin Diseases. The temperature of the Hot Spring Water remains at an average of 55ºC in the day and contains small amounts of Sulphur. There is a Bathing complex built by Orissa Tourism Department for the ease of Pilgrims and devotees of the Temple of Hattakeshwar.
20. Taptapani, Orissa
The name Taptapani which translates to Boiling water, this amazing Hot Water Spring is located 16 km away from Mohana Town in the Gajapati District. There is a pond constructed besides the Hot Spring to allow visitors to bathe in. The site of the Hot Spring is blessed with a wonderful landscape to gaze upon from the overlooking cottage of Panthanivas. The forest department also manages a deer park nearby to make sure that the tourists experience true bliss.
21. Aravali Hot Water Springs, Maharashtra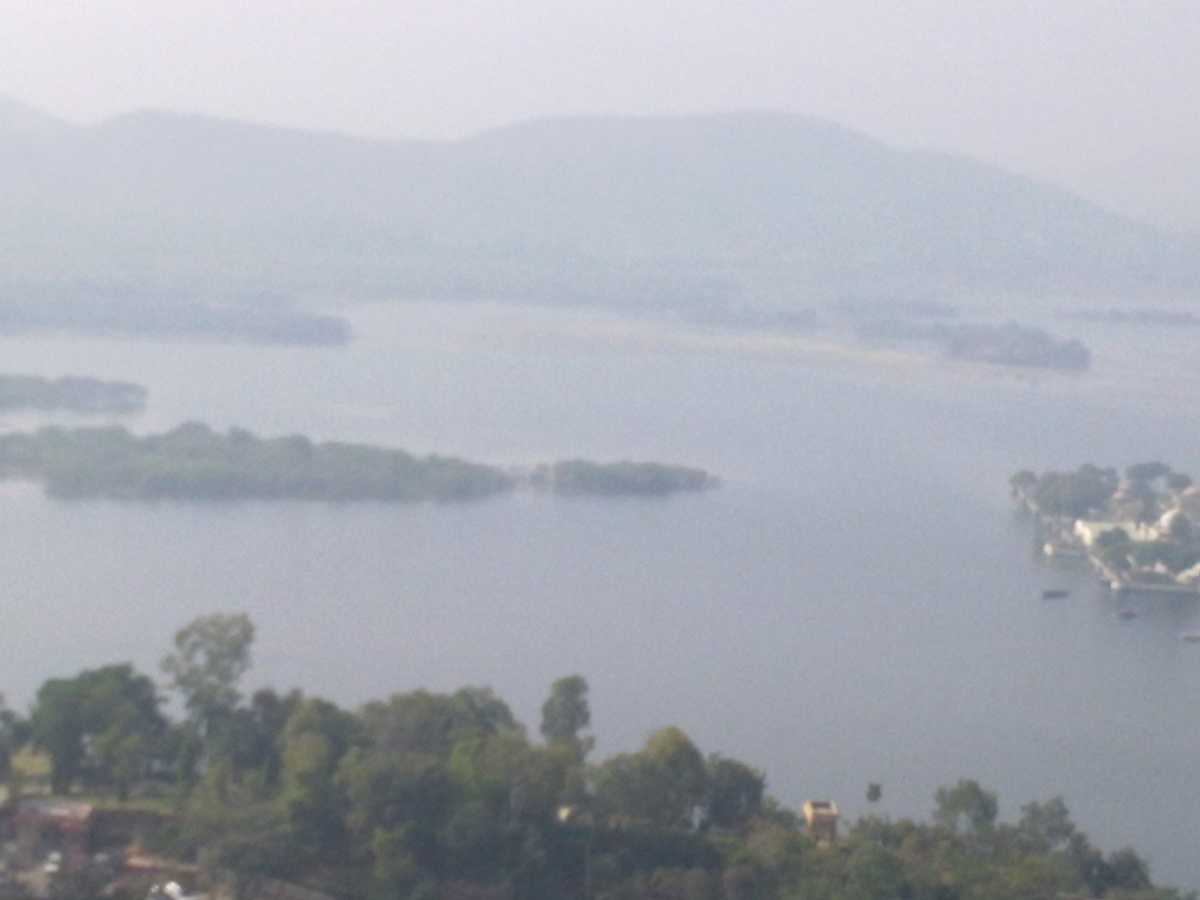 Aravali Hot Water Springs is located in the Aravali village of Ratnagiri District in Maharashtra are popular among tourists for the steady temperature of 40ºC and the amazing village setup giving a different vibe to bathe in. there are two artificial ponds that are situated towards the southern side of the Gad river bridge in the village of Aravali. One of the tanks have an enclosure around it and is reserved only for ladies. The open pond is for the men to bathe in. 
22. Akoli, Maharashtra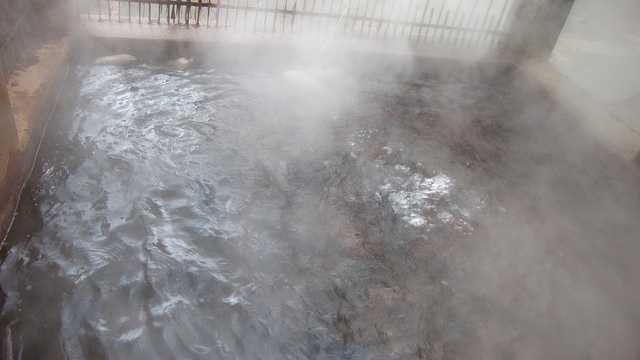 Located in Thane district of Maharashtra, Akoli hot springs are the best place to relax after an exhausting visit of the Rameshwar Temple. Due to the close vicinity to Rameshwar Temple, these springs are also known as Rameshwar Springs. The Akoli Springs is situated on the banks of Thansi River and at a distance of about a kilometre from Vajreshwari. Akoli springs are a part of a series of Hot Water springs from the 7 km stretch of hot water source under the bed of river thansi.
India is blessed to have hundreds of natural hot water springs. Apart from their medicinal properties, these thermal springs also act as popular tourist attractions as everyone likes to see these natural wonders that mother earth has to offer.