Nothing beats the summer season when it comes to delicious mouth-watering mangoes. It has always been a pleasant and basic part of Indian lives. Our country is exclusively famous for its exotic mango hotspots, promising delightful flavours and aroma. Mango-lovers are always eager to explore and enjoy exquisite varieties of the king of fruit. So why wait? We bring to you top ten exotic mango hot-spots from all over the country, that will trigger your mango-love this season!
Here is a list of top 10 places for Mangoes in India:
1. Ratnagiri, Maharashtra - Alphonso Mangoes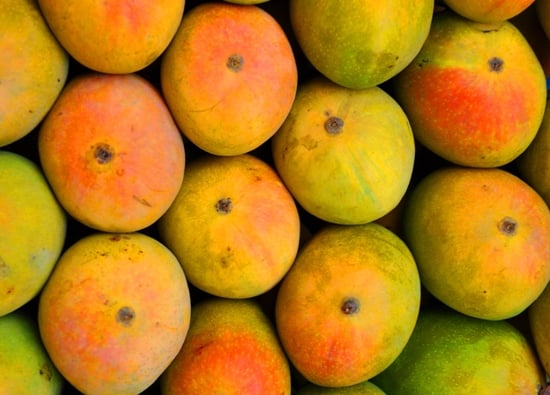 Ratnagiri, along with its neighbouring regions is one of the finest and exclusive hotspots for mango-lovers, widely famous for its Alphonso mangoes. Ratnagiri is approximately 330km from Mumbai and is easily accessible by road as well as rail network. Available during mid-July, Alphonso is internationally loved for its sunshine yellow appearance and delightful taste. Named after Afonso de Albuquerque, this voluptuous king of mango is a summery obsession for mango lovers.
2. Junagadh, Gujarat - Kesar Mangoes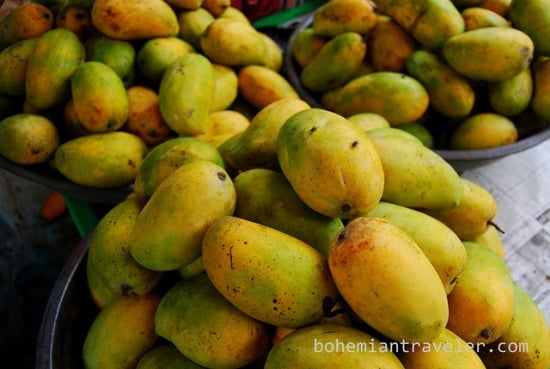 Girnar hills of Junagadh are famous for their Kesar mangoes. This variety of mango is also known as the ?queen of mangoes?. Junagadh is around 320 km from Ahmedabad, accessible by road and rail network. Kesar mangoes owe their name for their saffron appearance and heavenly taste. Available from May to July, they are highly preferred variety for exotic dishes.
3. Lucknow and Malihabad, Uttar Pradesh - Dashehari Mangoes
4. Murshidabad, West Bengal - Himsagar and Kishan Bhog Mangoes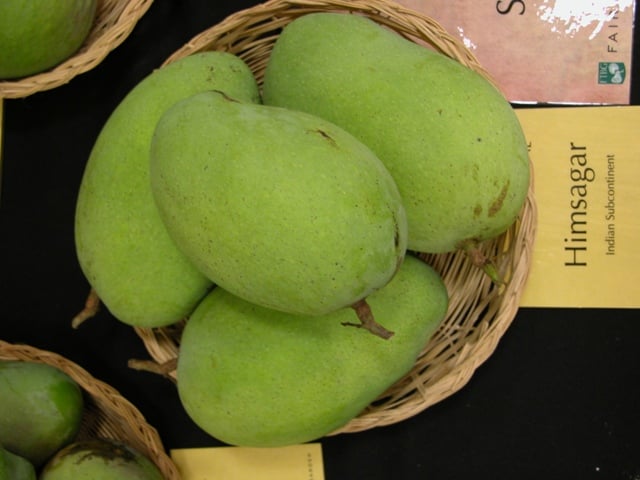 One of the Nawabi cities of Bengal, the city of Murshidabad is famous for its huge variety of delicious mangoes. Around 230 km from Kolkata, this city is easily accessible by roadways as well as railways. Well known for varieties like Kishan Bhog, Nawabpasand and Begumpasand, Murshidabad is another most preferred mango hotspot of Bengal. Himsagar mangoes are found from May to Early June.
5. Hardoi, Uttar Pradesh - Chausa Mangoes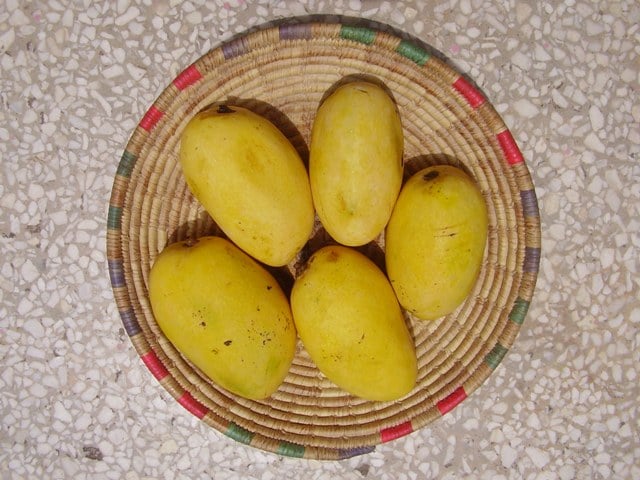 Hardoi along with its adjacent regions in Uttar Pradesh is another hotspot for mango-lovers. Around 112 km from Lucknow and accessible by road network, Hardoi is famous for Chausa variety of mangoes. Available in the months of July and August, these mangoes fall under the ?sucking? category and are exclusively famous for their yellowish colour and aroma.
6. North Karnataka - Badami Mangoes
The northern part of Karnataka is famous for its Badami variety of mangoes. Their delicious taste can be estimated from the fact that Badami is also called the Karnataka-Alphonso in the neighbouring areas. They are usually available from May to July.
7. Andhra Pradesh - Safeda Mangoes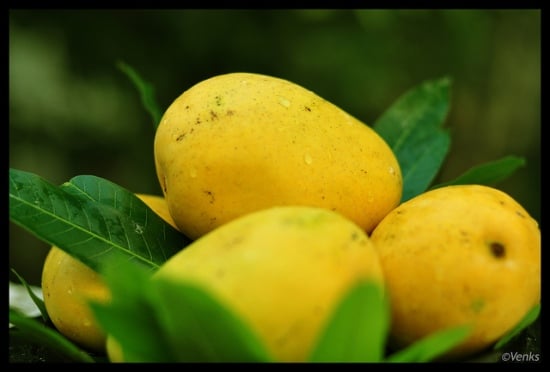 Andhra Pradesh is one of the exquisite mango belts of south India. Banganpali or Safeda variety of mango traces its origins in this state. This variety of mangoes is generally available from March to July due to suitable climatic conditions. The state is also a premier supplier of high-quality mangoes to the neighbouring states.
8. Punjab - Bombay Green Mangoes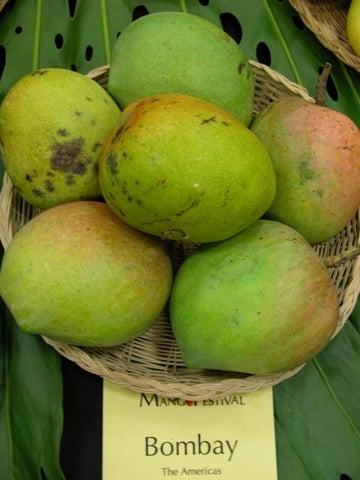 Sadda Punjab is another hotspot for mango-lovers, famous for its Bombay Green Mangoes. These medium-sized green mangoes, available from May to July, never fail to attract their lovers from distant places.
9. Varanasi- Langra Mangoes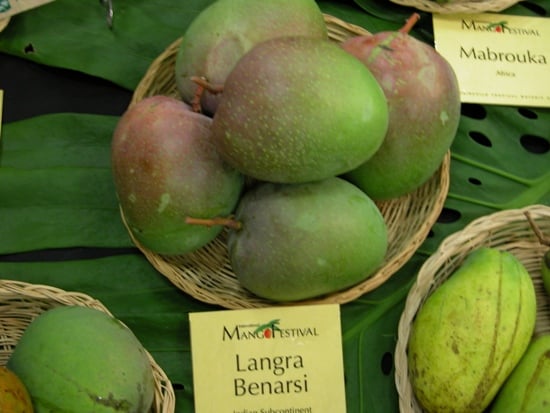 This culturally vibrant city of Uttar Pradesh is equally rich in its flavours and exotic aromas. Famous for its Langra variety of mangoes, Varanasi is another hotspot for mango-lovers. The city is well connected by all modes of transport. Natives narrate the tale of a farmer who cultivated this variety of mangoes. Banarasi Langra mangoes, available in June-July are known for their lemon-yellow skin tone and equally delicious taste.
10. Bangalore - Totapuri Mangoes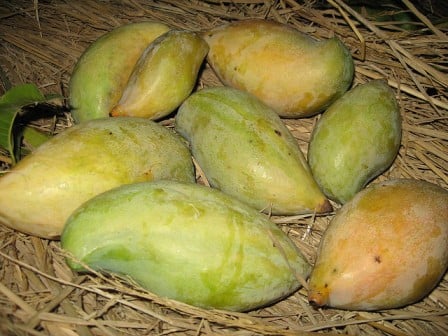 The electronic city of India is also exclusively famous for its Totapuri mangoes, also known as Bangalora or Sandersha mangoes. Bangalore, the bustling capital of Karnataka is well connected by roadways-railways-airways. The city's medium-sized greenish yellow mangoes are a mango-lovers delight! Available from May to July, Totapuri is also one of the major varieties of mangoes in our country with a typical taste and aroma. Be it your favourite aamras or yummy mango chaat, refreshing mango shake or lip-smacking mango lassi or a simple yet exotic slice of your favourite variety, mangoes will continue to rule our hearts forever!