In the modern era, workation is a buzzword to satisfy the yearning of the wanderlust spirit. It means travelling to a new destination where one can work as well as take a blissful break from the mundane life. If your work is not restricted to the cubicle, a workation retreat is a must for you. It is the perfect escape for remote workers and freelancers who can work together in a peaceful setting without breaking the wallet.
If you are one of them, daydreaming about working in a wonderland, here are the top six workation destinations in
India
where you can transform your dream into reality.
Darjeeling, also known as 'Queen of the Hills' is a picturesque hill station in
West Bengal
. Enveloped by the Himalayas, this beautiful destination has created an everlasting impression in our hearts. It is the perfect getaway for a memorable workation retreat where you can spend time gazing at the stunning mountain peaks and sipping a cup of flavourful tea while working.
Best Place to Stay

Pankshari Retreat
is a co-living and co-working space located on the mountain top in Darjeeling. The structure is constructed with local materials and local craftsmen were employed for building the property. Nestled between a river and a waterfall, this property is equipped with all digital necessities and offer a priceless view of the tea plantations. It also has a residential complex, business facilities and a community centre for indulging in sports activities. Every unit can accommodate up to four people and comes with a bathroom, kitchen and living space.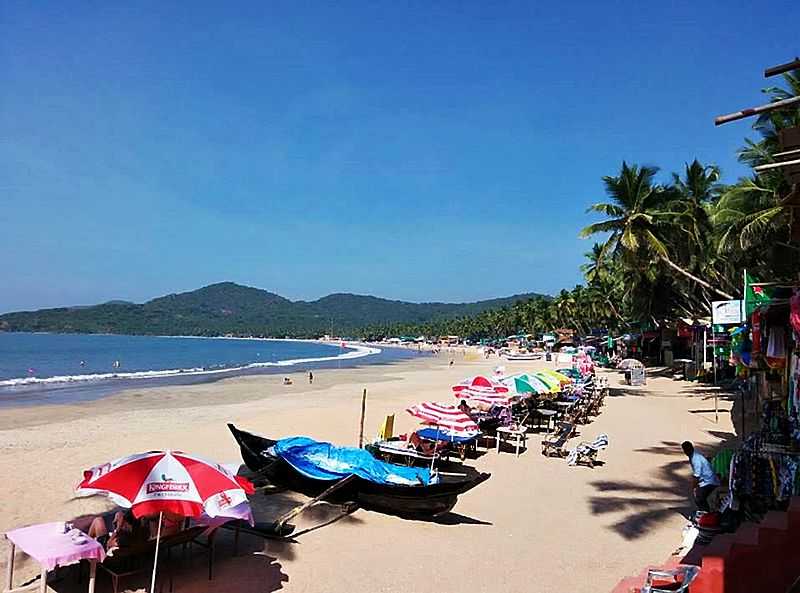 If you are a beach baby, a captivating workation in Goa is what you need. The roaring waves, sun-kissed beaches, and enthralling churches infused in a Portuguese vibe will inspire the creative thinker within you. Soak up the magic of the azure water and feel the gentle waves touch the feet. Indulge in mouth-watering Goan delicacies and find time to work and relax. No wonder, this workation will even surpass your expectations.
Best Place to Stay

Coworking Goa
is a wonderful space that offers co-working facilities for digital nomads. Situated near the
Miramar Beach
, it is a community of like-minded people who come together to work and chill. This space has a laid back atmosphere with a work area, conference room and a kitchen where you can make some tea or coffee. There are many excellent restaurants nearby for treating the taste buds to some amazing food. The property remains closed on the weekends.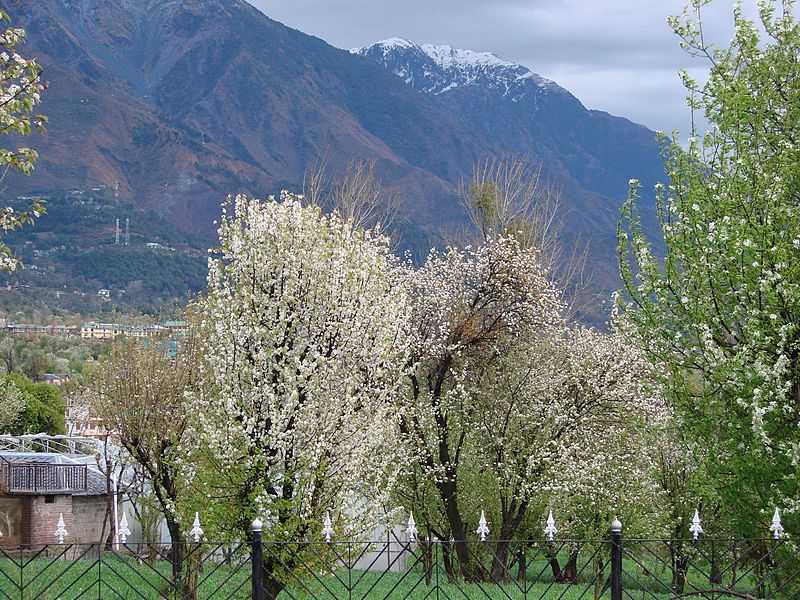 Overlooking the snow-covered Himalayas is the popular hill town of Dharamshala in
Himachal Pradesh
. It is a serene escape away from the mad rush of the city. An eclectic mix of charm and tranquillity, Dharamshala is a place where life is in sync with nature. The mountain people, warm hospitality and simple living make this amazing hill town more inviting.
Best Place to Stay

In case, you are looking for a workation amidst the Himalayas,
Ghoomakad
is the place for you. It is located in the Rakkar Village with the
Dhauladhar Range
in the backdrop. The property has three buildings, camping space and the garden. The workspace comes with a fireplace, bathroom, and storage room and can accommodate up to 15 people. It encourages residents to cook their own meals and engage in community living and organic farming.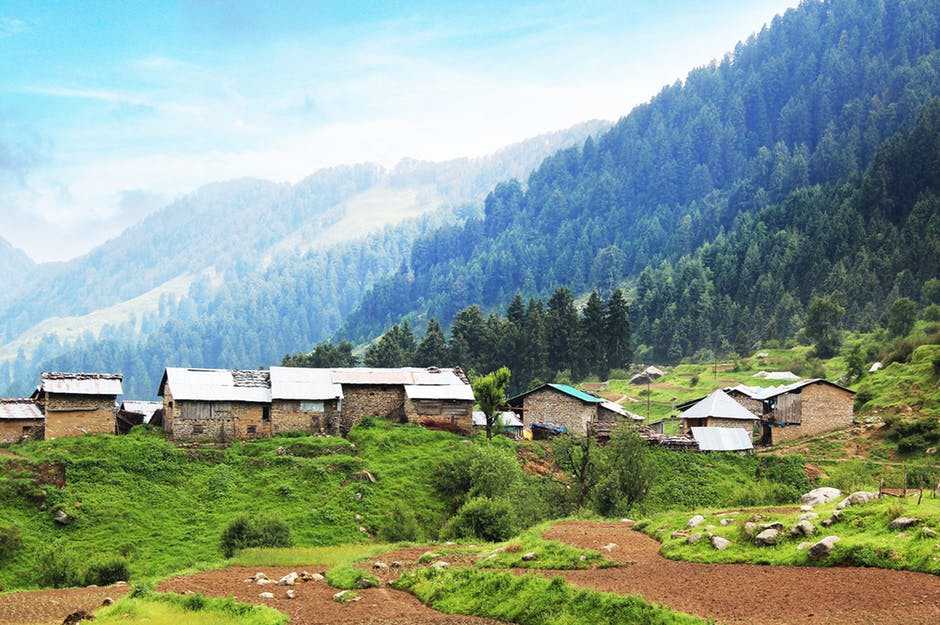 Bir, the abode in the Himalayas is known for its natural beauty, adventure and spirituality. It is one of the highest paragliding spots and draws thrill-seekers across the globe. The culture of Bir has a Tibetan influence with spectacular monasteries in different parts of the town. People come to this destination to relish the picturesque sight that looks straight out of a postcard. Bir is also an ideal place to go for a workation and experience the joy of working from a remote and beautiful location.
Best Place to Stay

In case you are a remote worker and chose to live a life outside the cubicle, head to
Workation X
in Rajgundha, a scenic village in Bir. Perched on the mountains, the only way to reach the property is a 4 hours hike from the Badagran Village. Workation X is a co-living and working space that brings together free thinkers and encourage a sustainable way of living. The workstation comes equipped with a self-service kitchen and Wi-Fi connectivity so that you can work and eat at the same time. While working, you can also savour the view of the Thamsar Pass and the Palachak Mountain that will leave you in awe and inspire healthy living.
Located in the royal state of
Rajasthan
, Udaipur boasts a rich cultural background with a great past. This city has a traditional aura backed by the scenic landscape and architectural splendour. The happiness of working remotely in Udaipur is something that cannot be described in words. Soaking up the blue waters of
Lake Pichola
amidst the Aravallis will leave you refreshed and let you work in a vibrant environment.
Best Place to Stay

If you are looking for a co-working space in the 'Lake City',
Magic Space
is the one for you. Open on all days, the spacious work area features basic amenities like high-speed internet, chairs and desks. It has conference rooms that inspire creative minds and lets you share ideas with one another. There is also a cafeteria to beat those hunger pangs while working.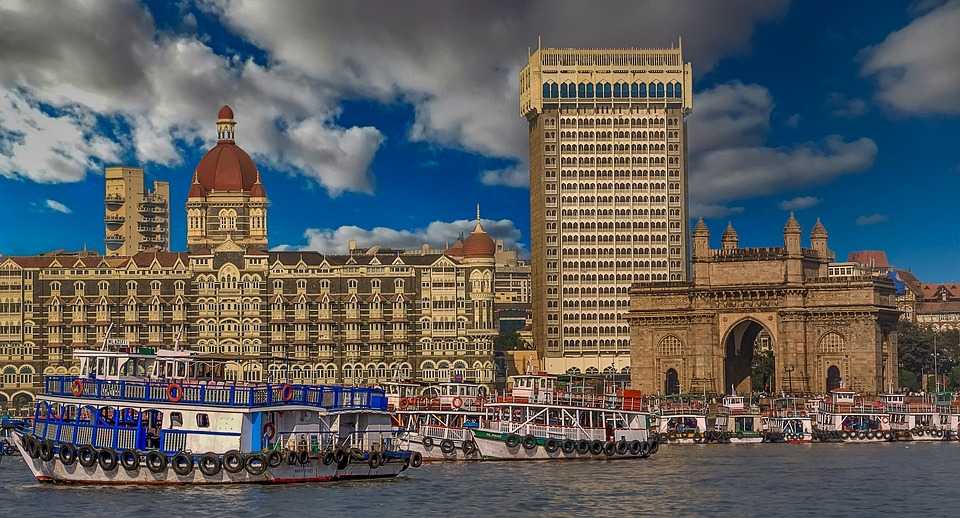 Mumbai, the dream city of India is known for its world-class charm and fast-paced urban life. The rich history and grandeur of the city have something to offer everyone. Mumbai is overflowing with cultural hotspots, golden beaches and pretty bistros to chill and relax. Bustling with energy, it should be on the travel list of every individual who loves to explore. But if you are a busy achiever, a work vacation to Mumbai also adds up to the fun.
Best Place to Stay

A paradise for the art connoisseur,
Harkat
is a beautiful studio located in Versova. With a relaxed environment, it is a co-working space for independent workers and freelancers. Harkat is well decorated with greenery, antique furniture and a library with an unlimited supply of tea and coffee. Undoubtedly, working in such a soothing atmosphere in the heart of Mumbai is bliss.
If you have the aim of maximizing your professional success while enjoying the journey, a workation is something that you must experience.