There are many travellers who choose hotel rooms that offer amazing views. Be it beaches, mountains or desert; everyone likes to treat themselves to some of the classic views of the surrounding. How about when you get to stay in the room that offers a wide panoramic view of the Himalayas or say bring the lush greenery right next to your bed?
We've uncovered 11 coolest hotels and cottages in India, with huge glass windows or walls with amazing locations. Check it out!
1. The Glass House by Vistas Rooms, Lonavala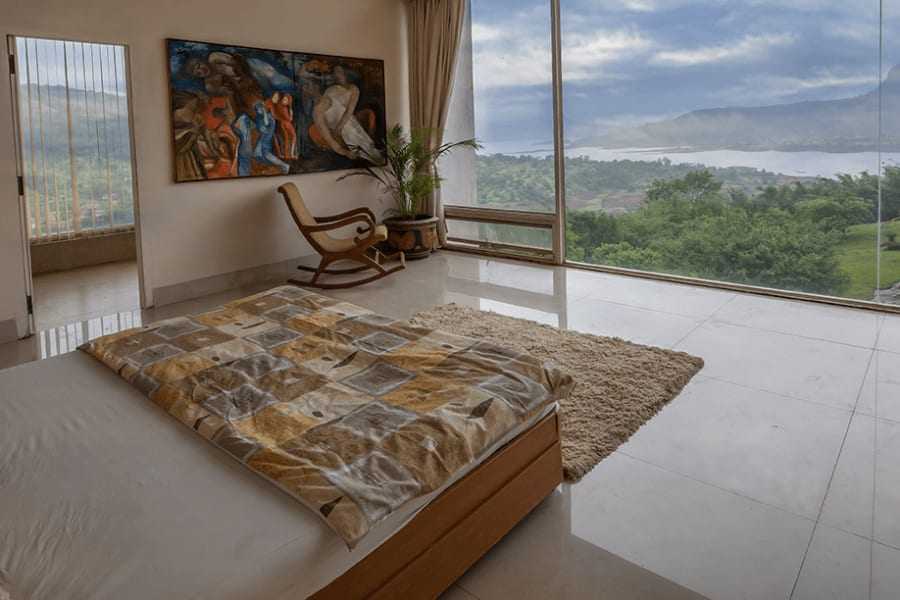 The Glass House by Vista Rooms is an adorable adobe offering amazing views of Pawna lake. With its brilliant location, the house is surrounded by the views and thanks to the glass facades as it brings spectacular views right into the house. The calm and peaceful environment is perfect for spending time with your loved ones.
Address: Village Pale, Maval, Lonavala, Lonavala, Maharashtra
Cost for One Night: INR 26,000
Distance From Lonavala: 4.6 km
Book Your Stay
- https://www.vistarooms.com/villa/the-glass-house
2. Mosaic House, Mussoorie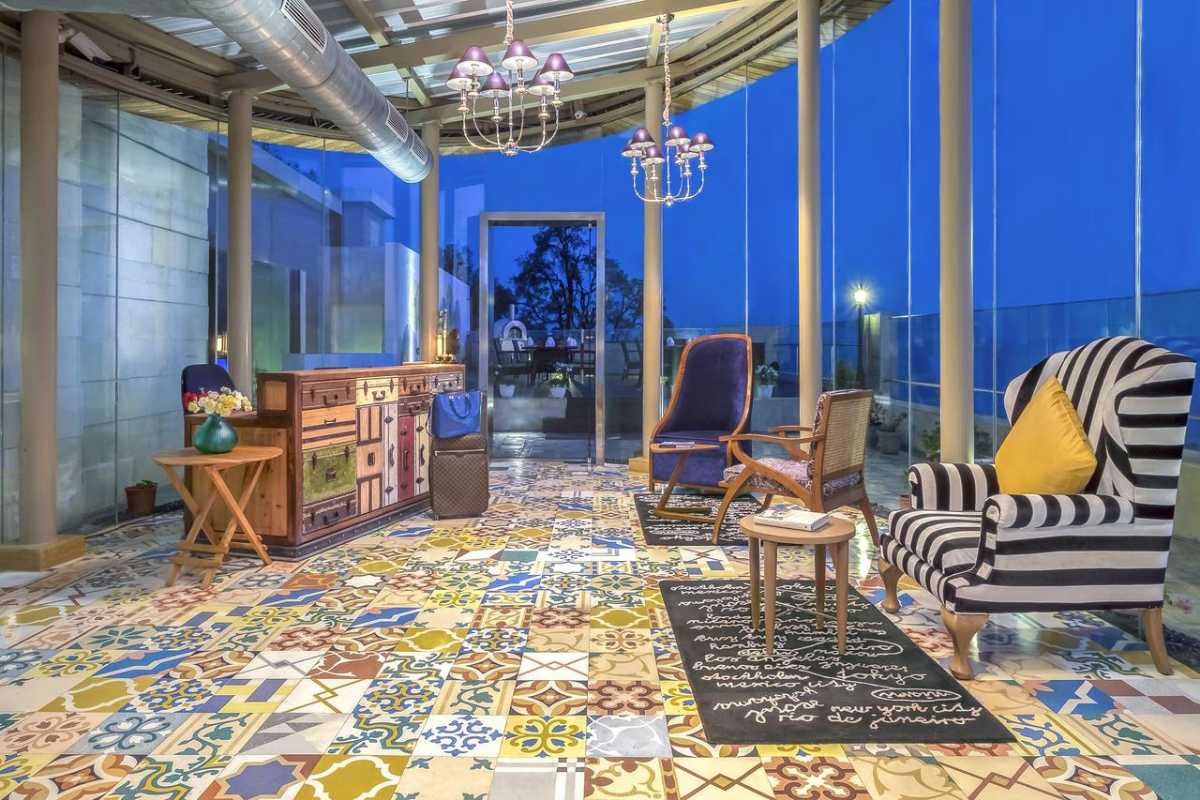 Rejuvenate with amazing Ayurvedic treatments at the in-house spa, while overlooking the hills of Mussoorie. Innovative and luxurious, Mosaic House allows you to dine under the starlit skies. The rooms welcome you with a basket of fresh fruits, a minibar with welcome drinks and delicious chocolates. The glass walls and huge windows bring nature as close to you as possible.
Address: Mosaic House - Near Mall Barrier, Picture Palace Mall Road, Mussoorie
Cost for One Night: INR 10,000 onwards
Distance From Mussoorie: 2.5 km
Book Your Stay -
https://be.synxis.com/?adult=1&arrive=2020-02-03&chain=10237&child=0&currency=INR&depart=2020-02-04&hotel=3123&level=hotel&locale=en-US&rooms=1
3. A Villa Retreat in Chikmagalur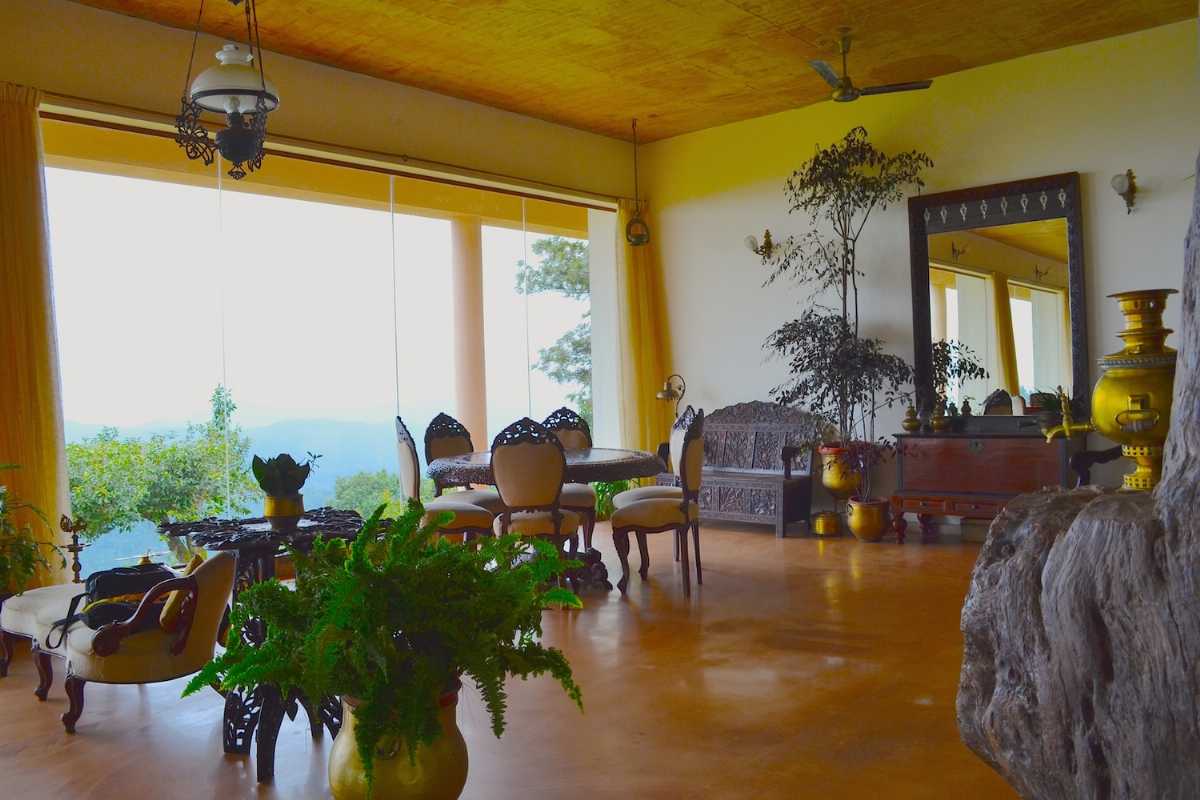 The Glass House is a luxurious villa and lies amidst lush coffee plantations in Chikmagalur. With grand views of the green valley and tastefully designed and chosen art decor, the villa is the epitome of exquisite and luxury stay in India. The Glass House is perfect for escaping the hustle-bustle of the city and enjoying the luxury, warm hospitality, and mouth-watering delicacies, not to forget, classic, delicious brews!
Address: The Glass House, Chikmagalur, Karnataka.
Price for One Night: INR 23,000
Best Time to Visit: December - FebruaryJune - August
Book Your Stay -
http://www.wanderbug.in/glass-house-chikmagalur
4. The Chalets, Naldehra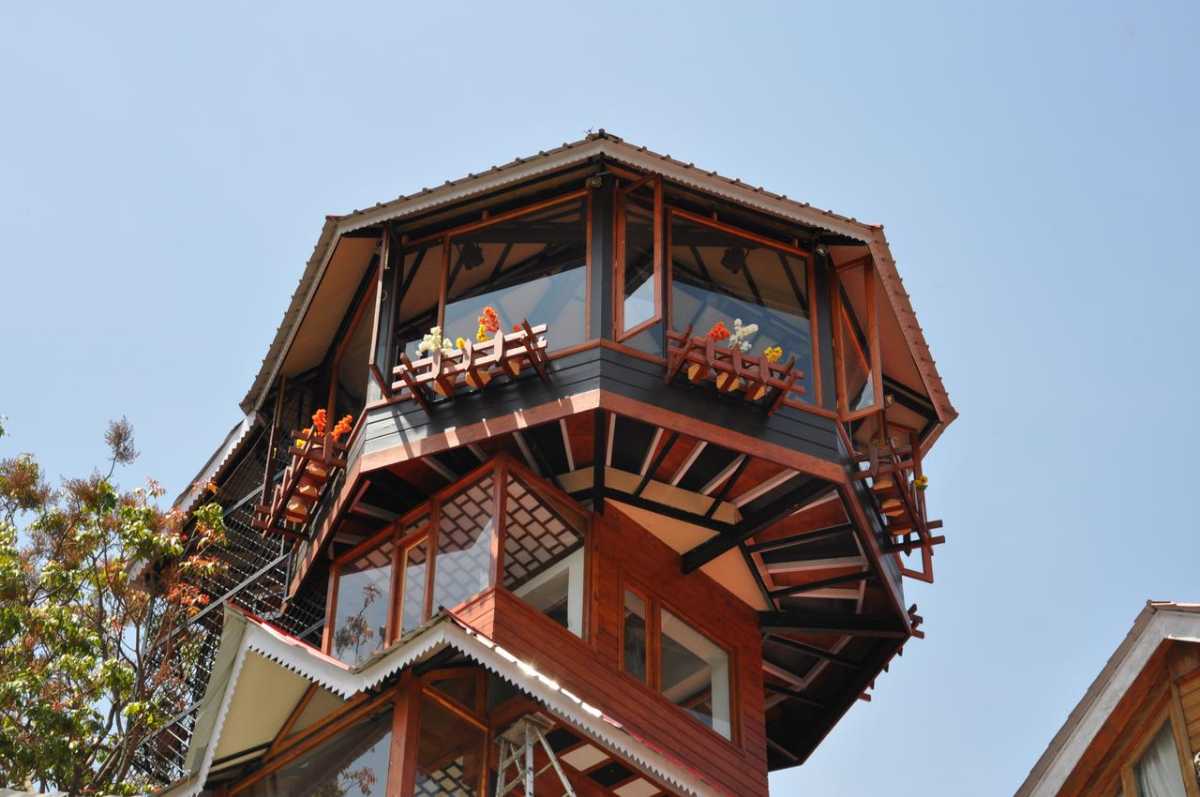 The Chalets is among the best hotels in Naldehra and offers amazing experiences to their guests. Situated in Shimla, The Chalets acts as one of the best destinations for spending a relaxing weekend in the Himalayas and is definitely one of the best mountain retreats in the state. Built-in the Scandinavian style of log homes, The Chalets offers bungalows, cottages, apartments, deluxe rooms and Family chalets to the guests.
Address: Shimla - Tattapani - Mandi Road, Durgapur, Shimla, Naldehra, Himachal Pradesh
Cost of One Night: INR 7000
Distance from Shimla: 26 km
Book Your Stay -
https://vallarihotels.com/the-chalets-naldehra/
5. The Khyber Himalayan Resort And Spa, Gulmarg
Located 8,825 ft above sea level in the Pir Panjal Range of the Himalayas, The Khyber Himalayan Resort offers the breathtaking views of snow cladded Affarwat Peaks. Luxuriously designed interiors, world-class fine dine experience at the in-house restaurant, and many spa treatments are the best to de-stress.
Address: The Khyber Himalayan Resort & Spa, Gulmarg, Kashmir (J&K)
Cost for One Night: INR 23,000 onwards
Distance from Gulmarg: 1.1 km
Book Your Stay -
https://www.khyberhotels.com/contact.html
6. The Glass House, Tala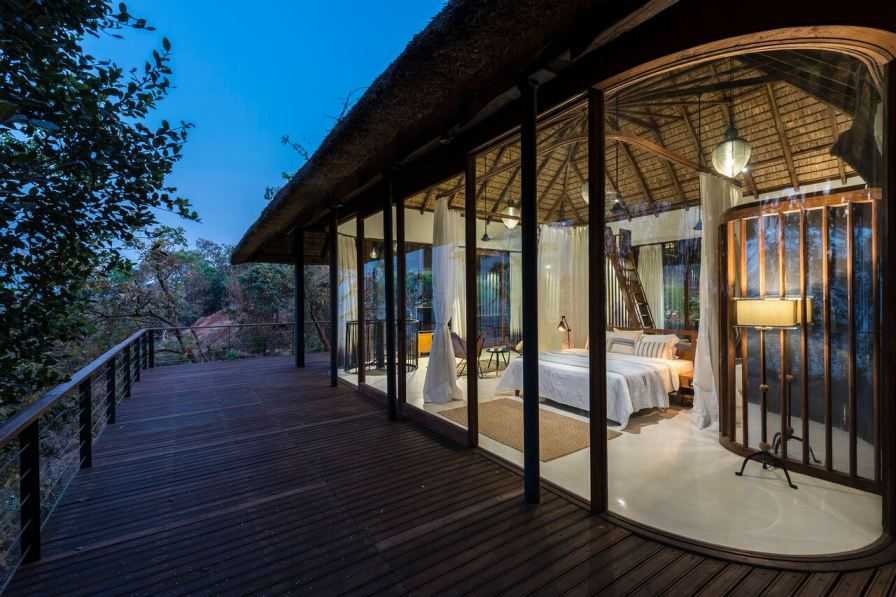 A beautiful amalgamation of glass and wood, The Glass House in Tala, Maharashtra is a beauty in itself. This treehouse has glass walls, open to air bathroom with a bathtub, amazing view and spiral staircase interconnecting two levels of the treehouses. Enhancing the experience in the wild and letting you soak in the enchanting beauty of nature and its surrounding, this "glass house" is definitely a catch.
Address: Forest Hills Tala, Taraste Village, Tala, Maharashtra
Cost for Two: INR 9,300
Distance from Tala: 25 km
Book Your Stay - https://secure.staah.com/common-cgi/package/packagebooking.pl?propertyId=5694&checkIn=2018-11-01&checkOut=2018-11-02&noofrooms=1&adult0=2&child0=0&ccode=&unk=1251
7. Taara House, Manali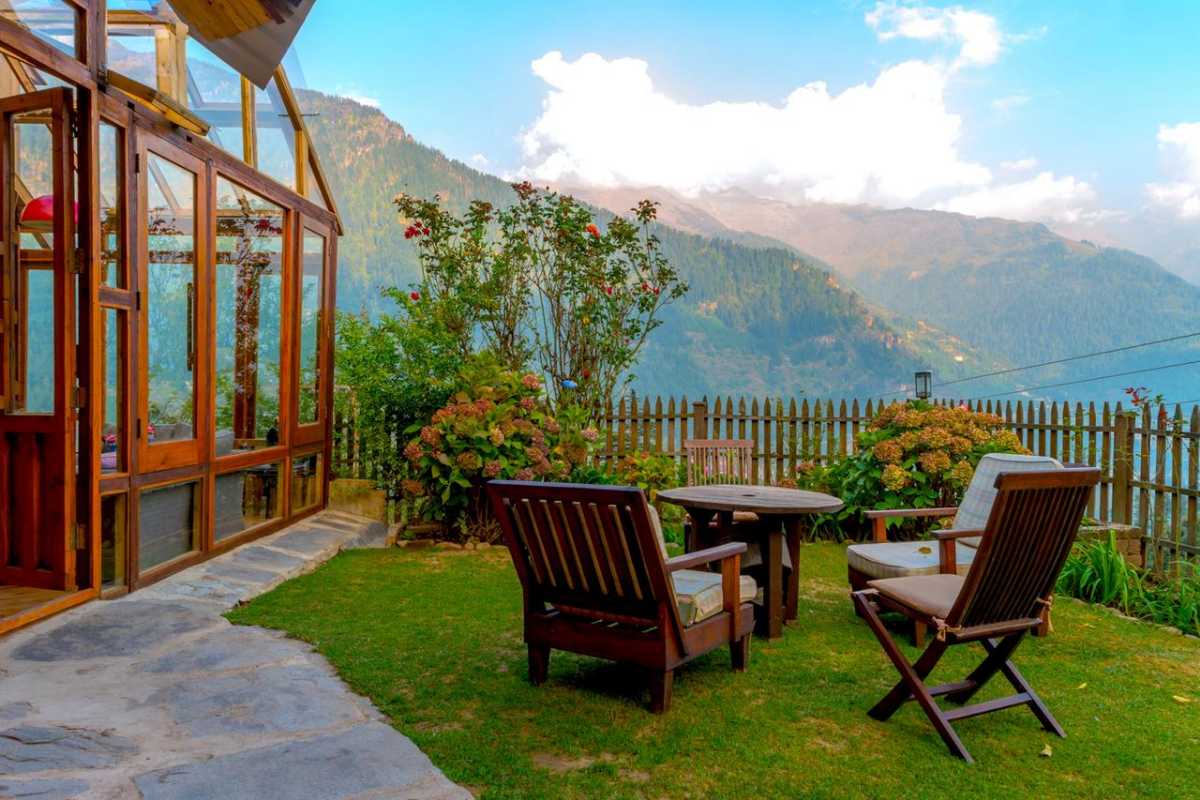 Taara House is like a fairytale cottage with a Pine forest as background and the grand Himalayas as foreground. Located at 6,600 ft above the sea level, the cottage is at walking distance from the famous Hadimba Temple. A beautiful blend of a modern and traditional style of architecture, guests can soak in the naturally beautiful and splendid views of the Himalayas right from the indoor spaces of the property.
Address: Hadimba Temple Road, Nasogi, Old Manali, Manali, Himachal Pradesh
Cost for One Night: INR 16,000 onwards
Distance from Manali: 2.7 km
Book Your Stay -
https://www.taarahouse.com/
8. Westonal Cottage, Mussoorie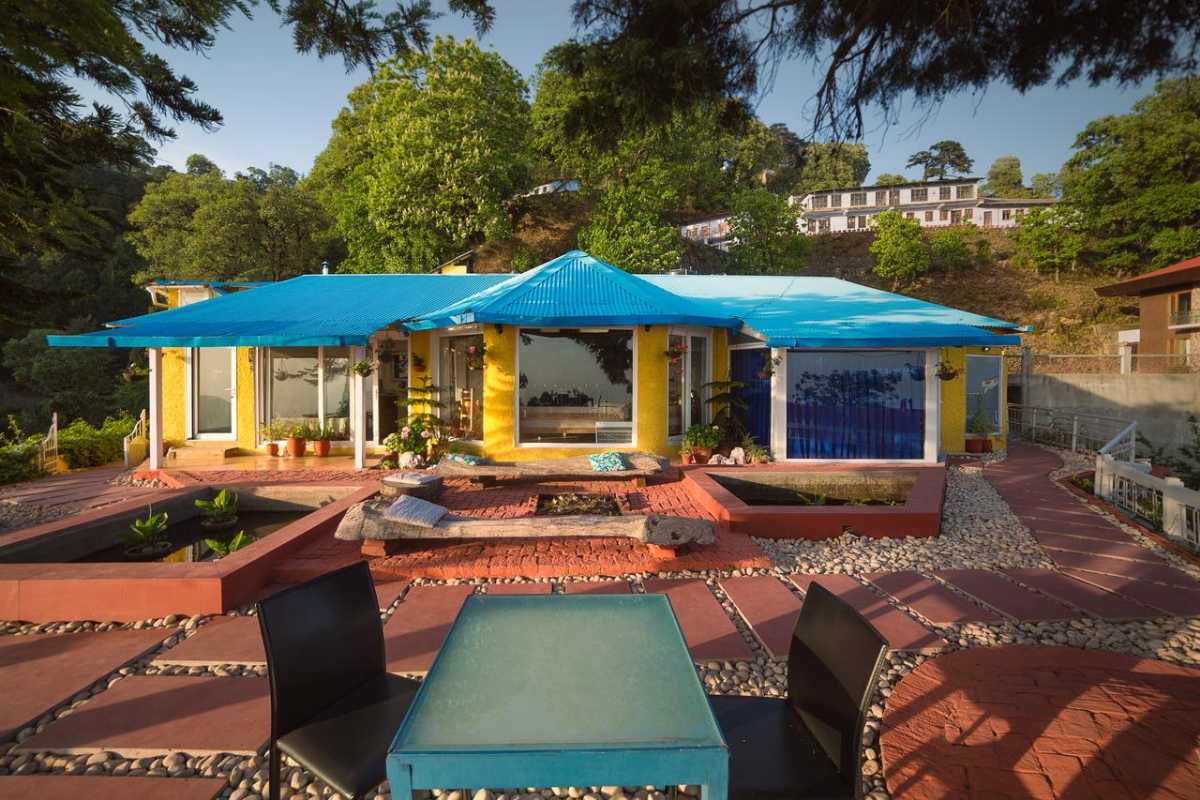 Nestled in the gorgeous hills of Mussoorie, this glasshouse offers the ultimate views of hills and clouds, and the sight is truly to behold. With quirky names of rooms like Orange Crush, Blue Moon, Purple Rain and Wooden Heart, staying here is definitely interesting. The vibrant colours and fantastic location makes this glasshouse exclusive as you get to spend your staycation without being disturbed.
Address: Westonal Cottage, Picture Palace Road, Mussoorie, Uttarakhand
Cost for One Night: INR 3,900 onwards
Distance from Mussoorie: 3.7 km
Book Your Stay -
https://seclude.in/about-us.html
9. The Lazy Patio Homestay, Delhi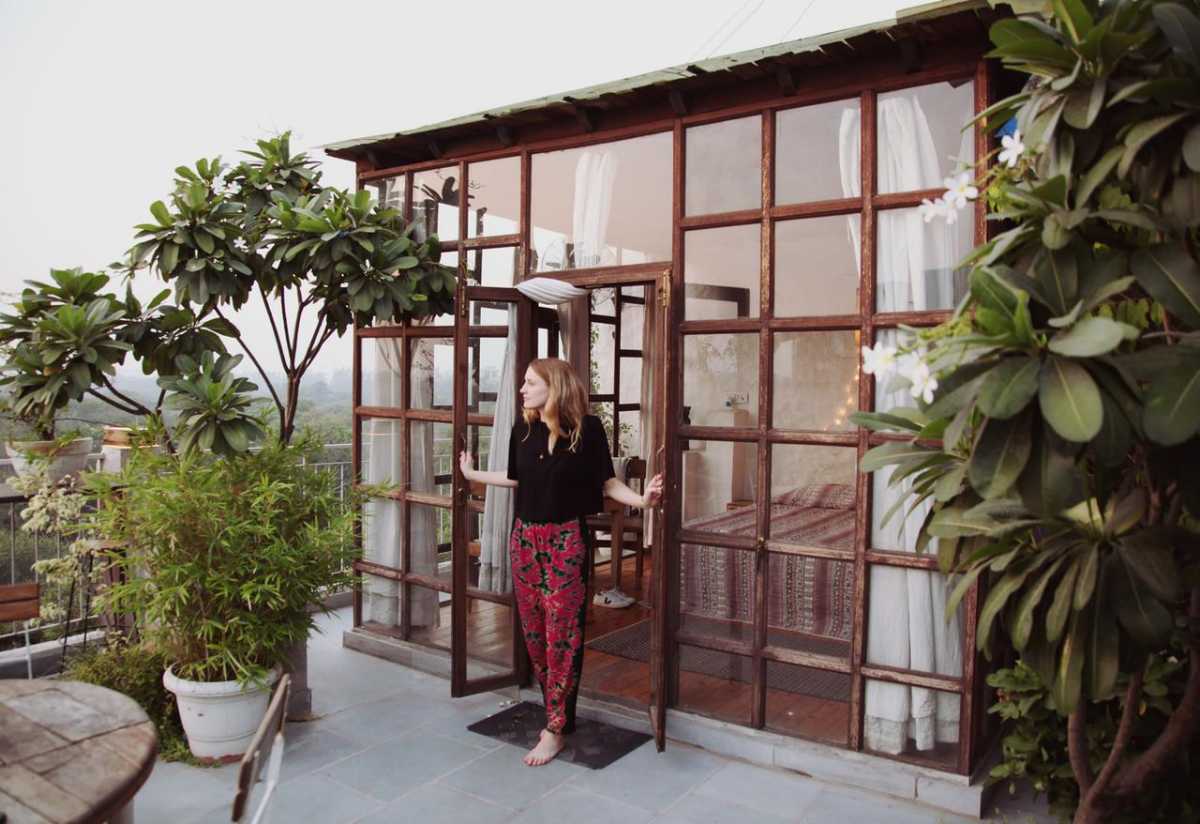 This glass allows you to spend time amidst nature without leaving the city. A beautiful terrace room with glass walls, sheer curtains and cosy interior setting, which overlooks the lake and lush green scenery. Located in Hauz Khas, it is an amazing choice to spend a relaxing time without leaving the city.
Address: 22 A Hauz Khas Village 4 Th Floor, Hauz Khas, New Delhi
Cost For Two Nights: INR 8000
Distance from New Delhi: 8.4 km
Book Your Stay -
https://www.airbnb.co.in/rooms/12260546
10. Shanti Sharda Oasis, Lonavala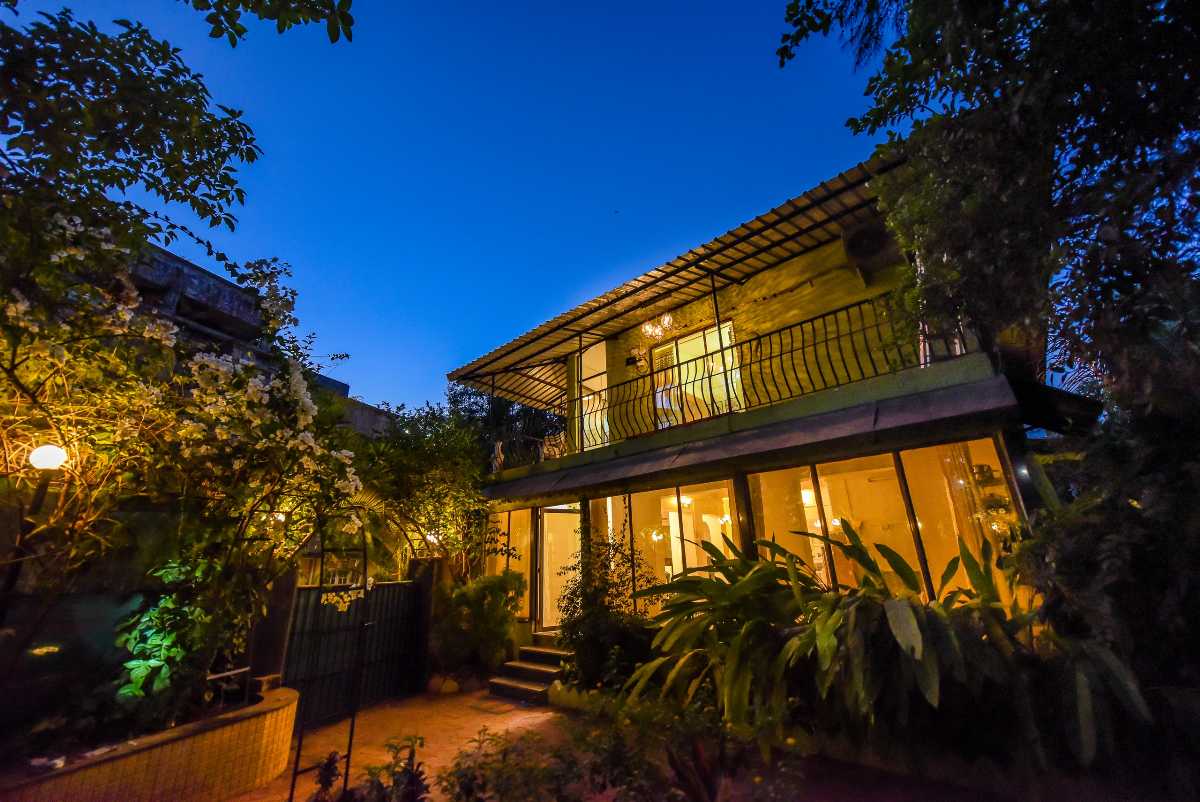 Lonavala is one of the top destinations in Maharashtra, it attracts thousands of tourists every day. This cosy and comfortable stay offers calm and peaceful vibes, great for spending time with your family and close friends.
Address: Lonavala, Maharashtra
Cost For One Night: INR 5,700
Book Your Stay -
https://www.airbnb.co.in/rooms/35953914?source_impression_id=p3_1580913358_%2BPt16BZP%2FxjSVxBD
11. The Glasshouse on the Ganges, Rishikesh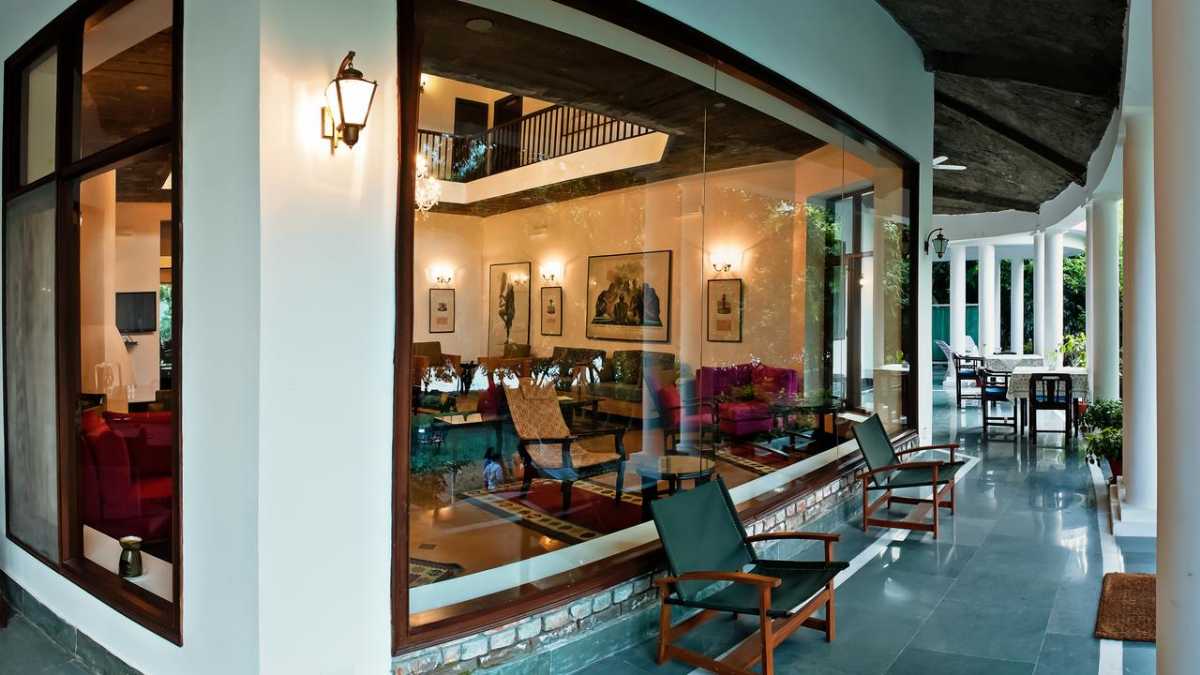 The Glasshouse on the Ganges offers panoramic views of the Ganga river and the mighty Himalayas. Nestled in the spiritual land of Rishikesh, the resort is surrounded by Lychee and Mango Orchard of the Maharajas of Tehri Garhwal, a garden full of tropical plants and rare birds and butterflies. With its private access to the beach alongside the banks of the river Ganga.
Address: 23rd Milestone, Rishikesh-Badrinath Road, Village & P.O. Gular-Dogi, District Tehri Garhwal, Uttarakhand
Cost For One Night: INR 28,000
Distance from Rishikesh: 26.7 km
Book Your Stay -
https://www.neemranahotels.com/glass-house-on-the-ganges-rishikesh/location.html
Let us know which one of these glasshouses are your favourite.