When it comes to Indian food, aroma, flavour and spice come without asking! In fact, Indian curries are incomplete without the use of spices. Along with flavours, spices are also beneficial for digestion and have anti-inflammatory properties. Many dishes take the current level of spice to a whole new mouth-flaming level that doesn't stop us from savouring these tasteful dishes. Today we bring to you 15 spiciest Indian food belonging to different states across India.  
1. Pork Vindaloo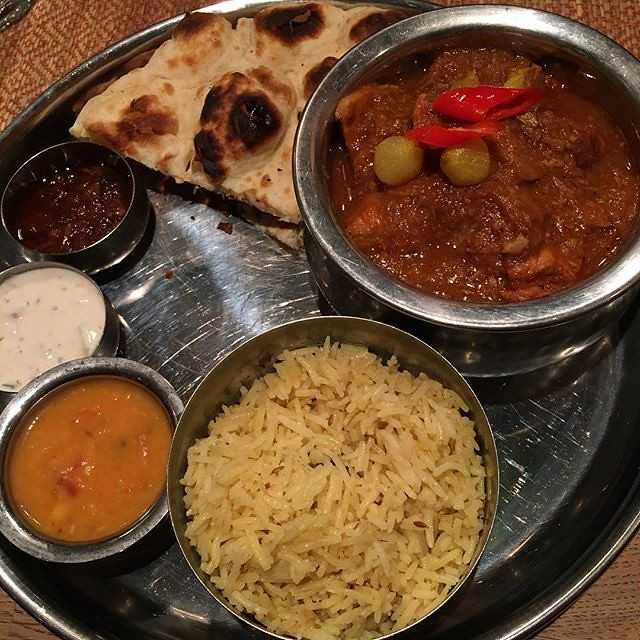 Carrying the Portuguese history in itself, Pork Vindaloo is a local Goan delicacy. Traditionally made with pork meat and mixed with heavy usage of vinegar, meat, pork fat, jaggery, different spices and Kashmiri chillies, Pork Vindaloo is one of the hottest and spiciest dishes you'll ever have in Goa.  
2. Phall Curry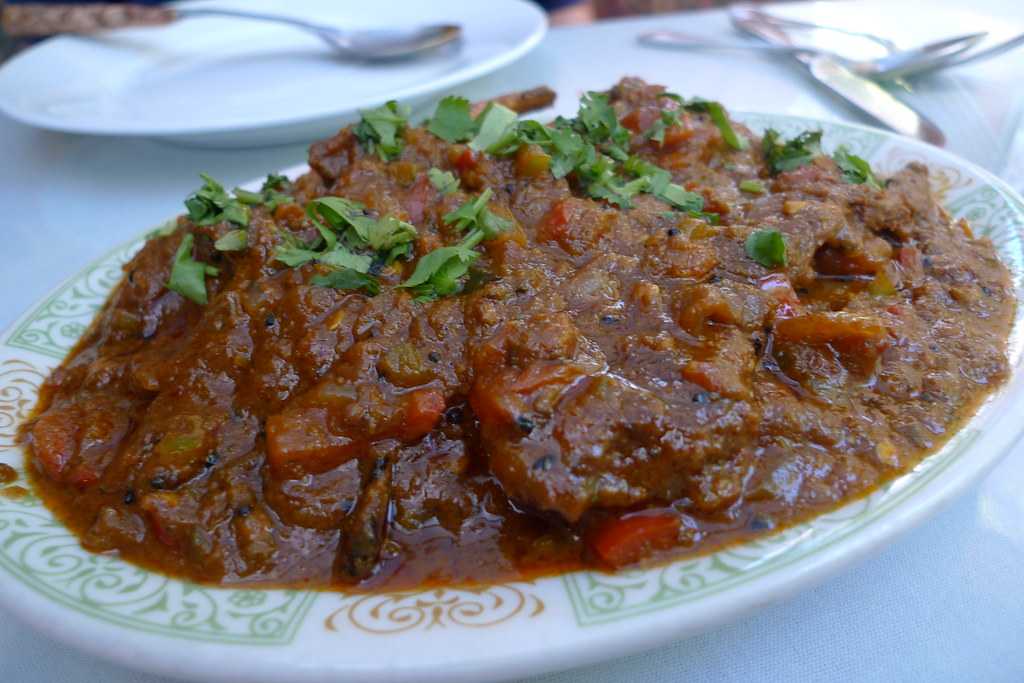 Also considered as the hottest curry in the world; Phall Curry is like eating fire for dinner, and why wouldn't that be? Blended in masalas including the hottest chilli in the world; Bhut Jolokia, this fiery dish also includes tomatoes and fennel seeds. Phall Curry is a must-try spicy Indian food on every food fanatic's list.
3. Laal Maas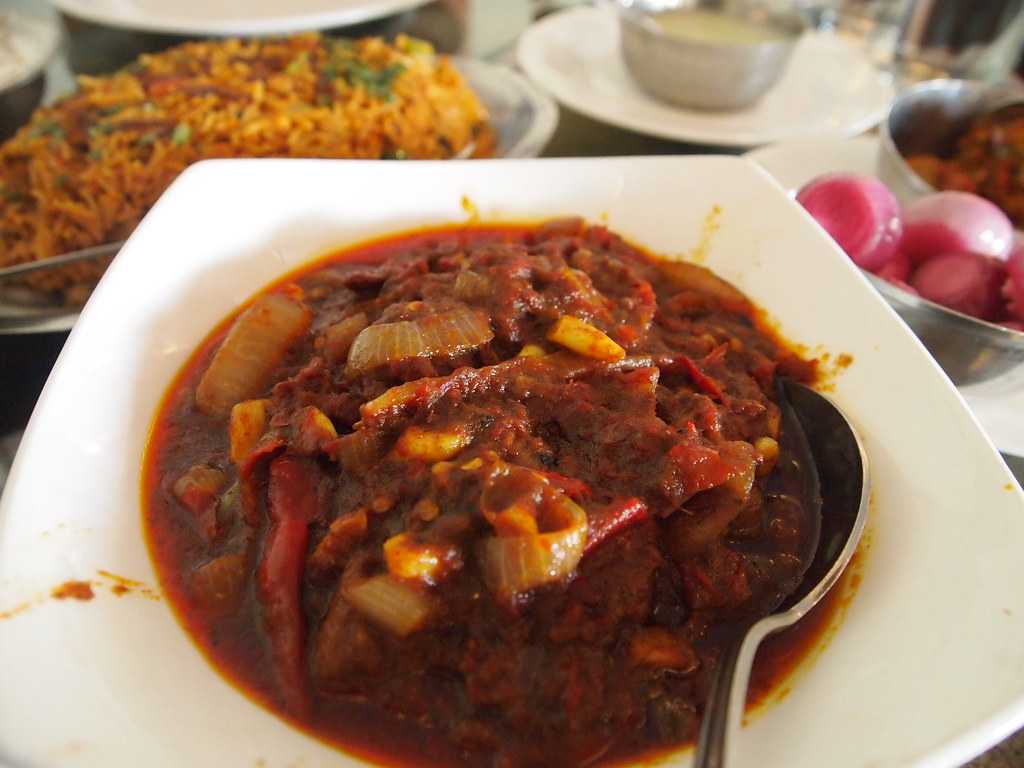 Laal Maas is a fiery mutton curry from Rajasthan with an extremely hot taste that is mainly gained from the Rajasthani Mathania red chillies, which has a smoky flavour. Quite literally meaning 'Red Meat', the mutton in Laal Maas is cooked with the hot Mathania chillies and intense flavoured raw spices. Every meat lover should try this Rajputani warrior-favourite dish at least once when in Rajasthan!
4. Chicken Chettinad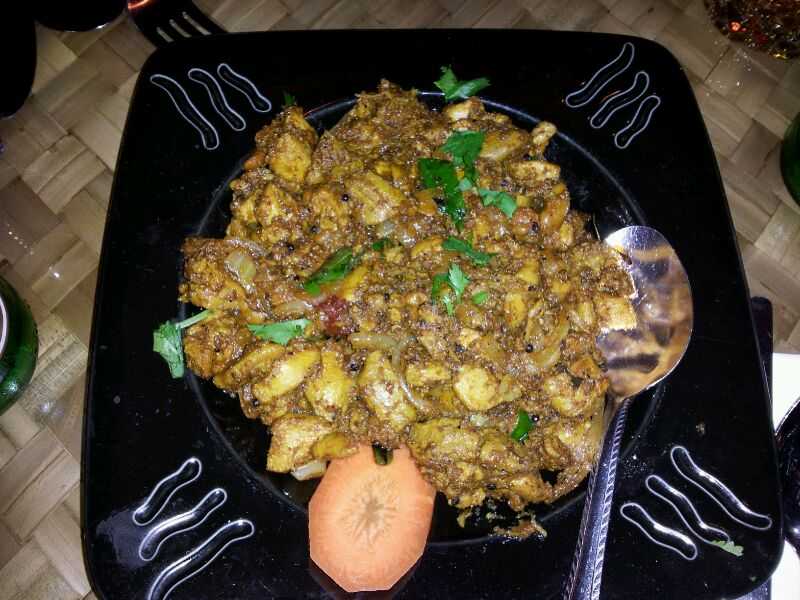 Chicken Chettinad is a local Tamilian dish that is known for its heat and aroma. This Chettinad speciality is a local favourite that is sure to explode on your taste buds! Besides all the warnings we just created, people gorge on this spicy Indian food quite tastefully.
5. Andhra Chilli Chicken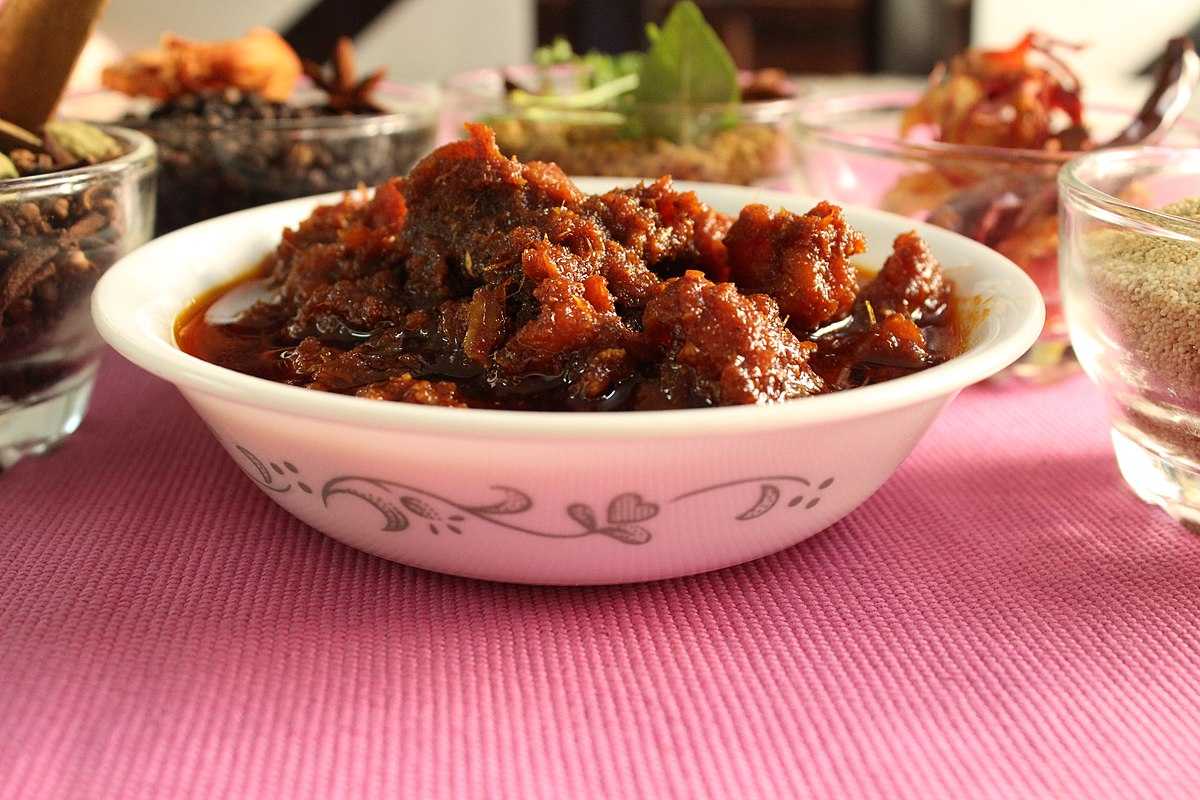 When they say Chilli Chicken, the locals of Andhra literally mean Chilli and Chicken. Not only does chilli add flavour to the dish, but it is also one of the main ingredients in this recipe. A mere bite of this and you are sure to feel light-headed in flavour.
6. Saoji Chicken Curry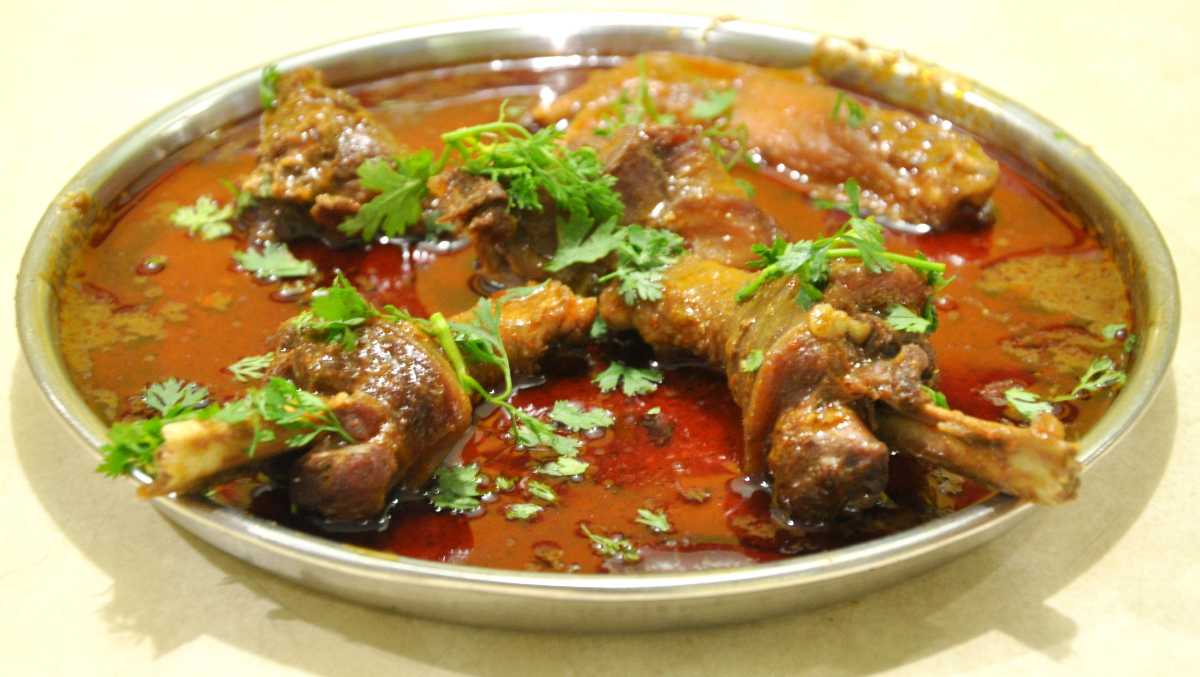 This Nagpur speciality is said to use all possible types of chilli powder and spices found in the kitchen. Well, not really, as they have their own special Saoji masala, but the insane amalgamation of every spice known to humanity is pretty much the impression Saoji Chicken Curry creates. This spicy Indian food which is as hot as Nagpur's summers recommends you to keep lots of tissues or a napkin while savouring the delicacy.
7. Chicken 65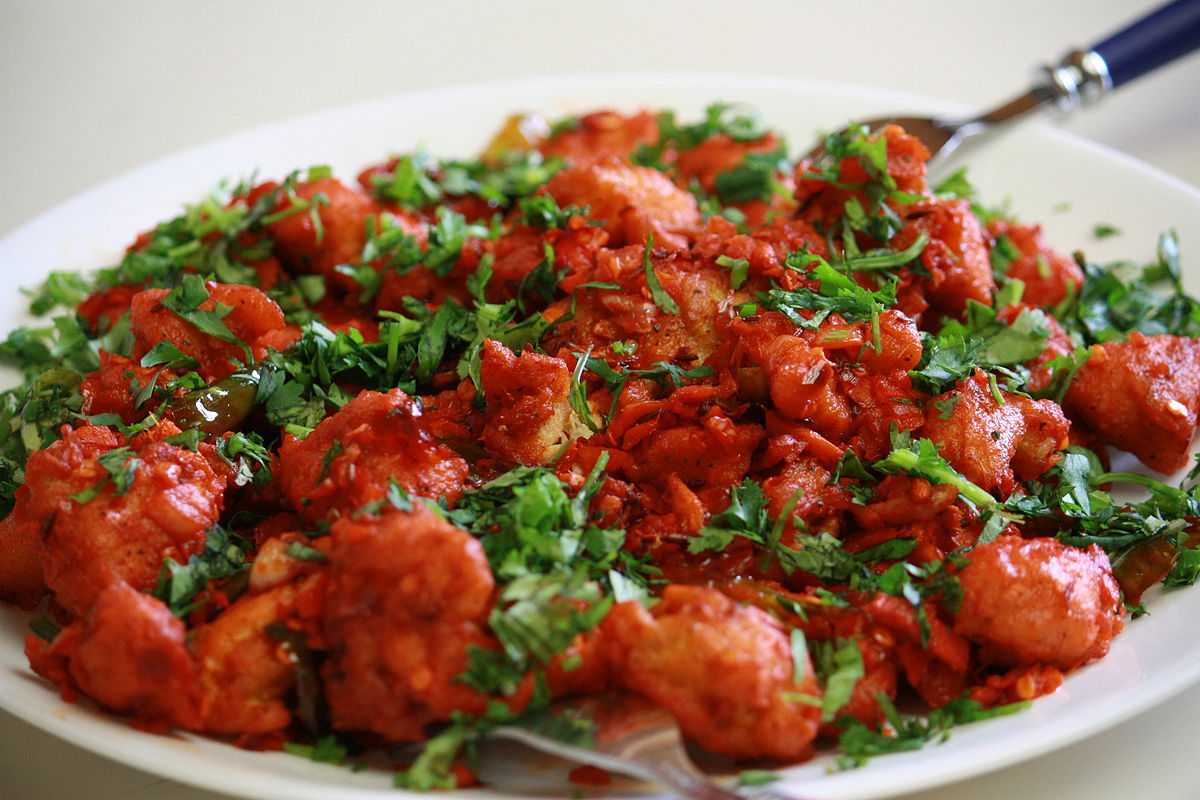 It is believed that this spicy Indian food was the 65th on the menu card at a South Indian military canteen and kaboom, that's how it got its name! The intensely spice-marinated chicken is further deep-fried and makes for a quick snack in most Indian restaurants. 
8. Kolhapuri Chicken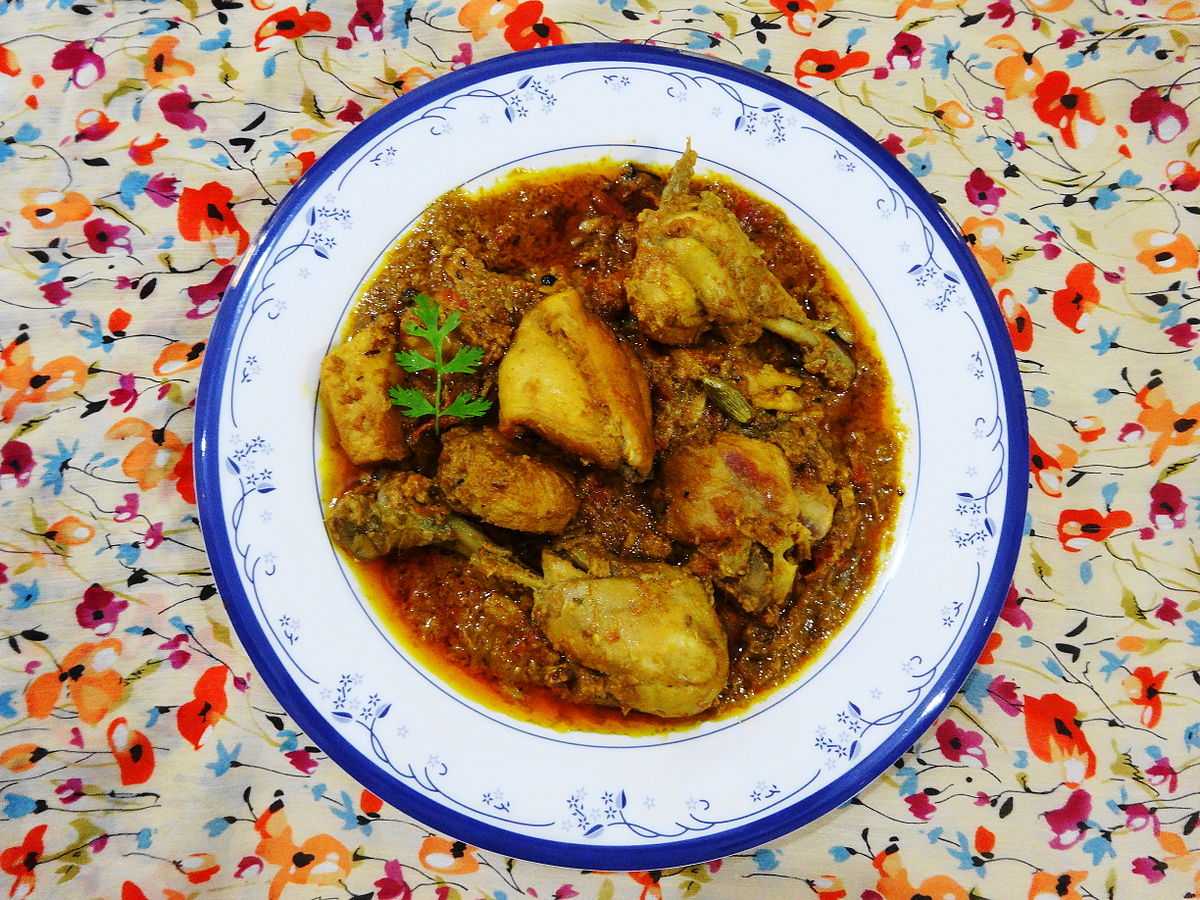 Kolhapur is known for its chappals, silk, beautiful temples, famous Tambada Rassa and the fiery hot Kolhapuri Chicken. Marinated with cloves, red dried chillies and garlic paste, this lip-smacking non-veg spicy Indian food is cooked to unearth the hot spicy goodness to perfection.
9. Rista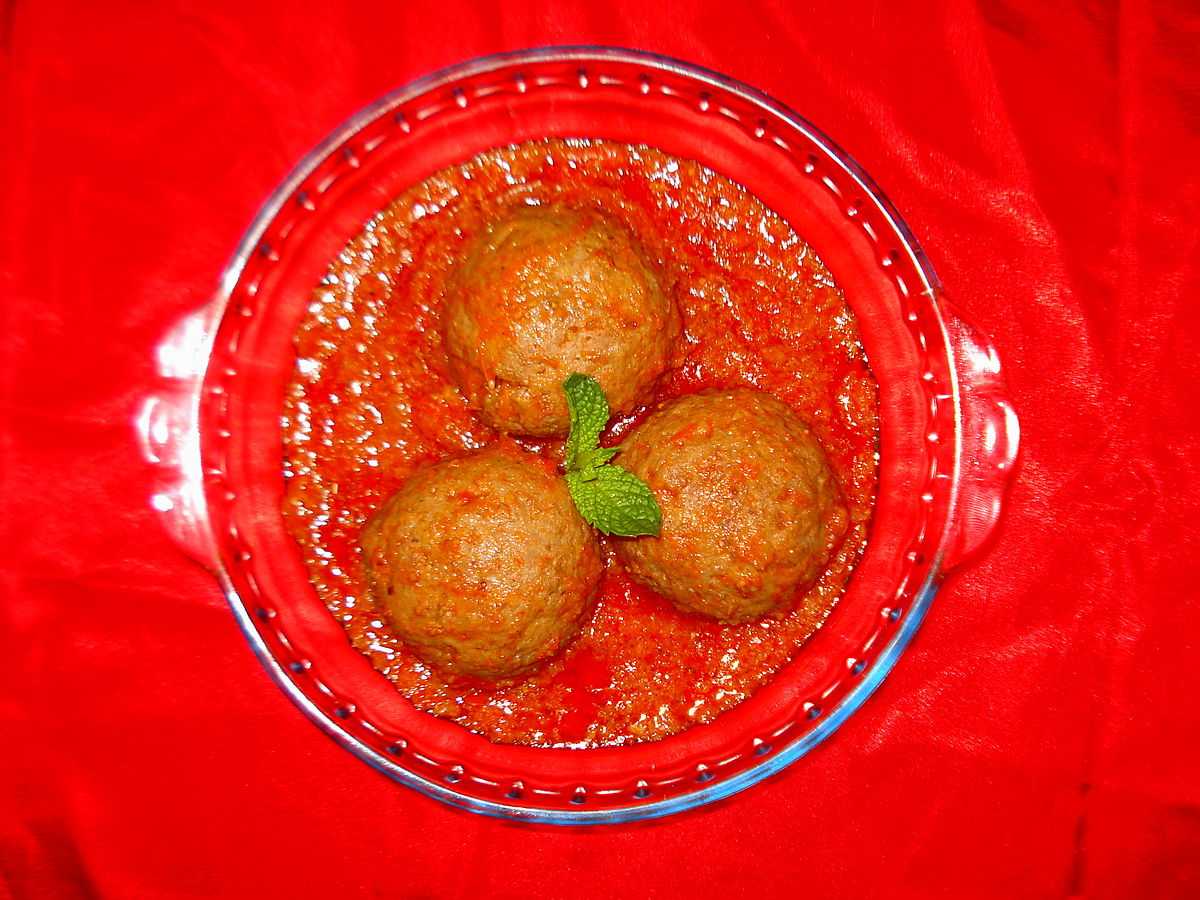 This fiery lamb meatball curry uniquely prepared in red-chilly powder and other spices is a very flavourful and aromatic Kashmiri curry. The meat in this dish is initially pounded with a special wooden hammer in a wooden log and then rolled into soft and juicy meatballs that are further sprinkled into the curry. Rista is also an important dish of the Kashmiri Wazwan.  
10. Spicy Aloo Sabji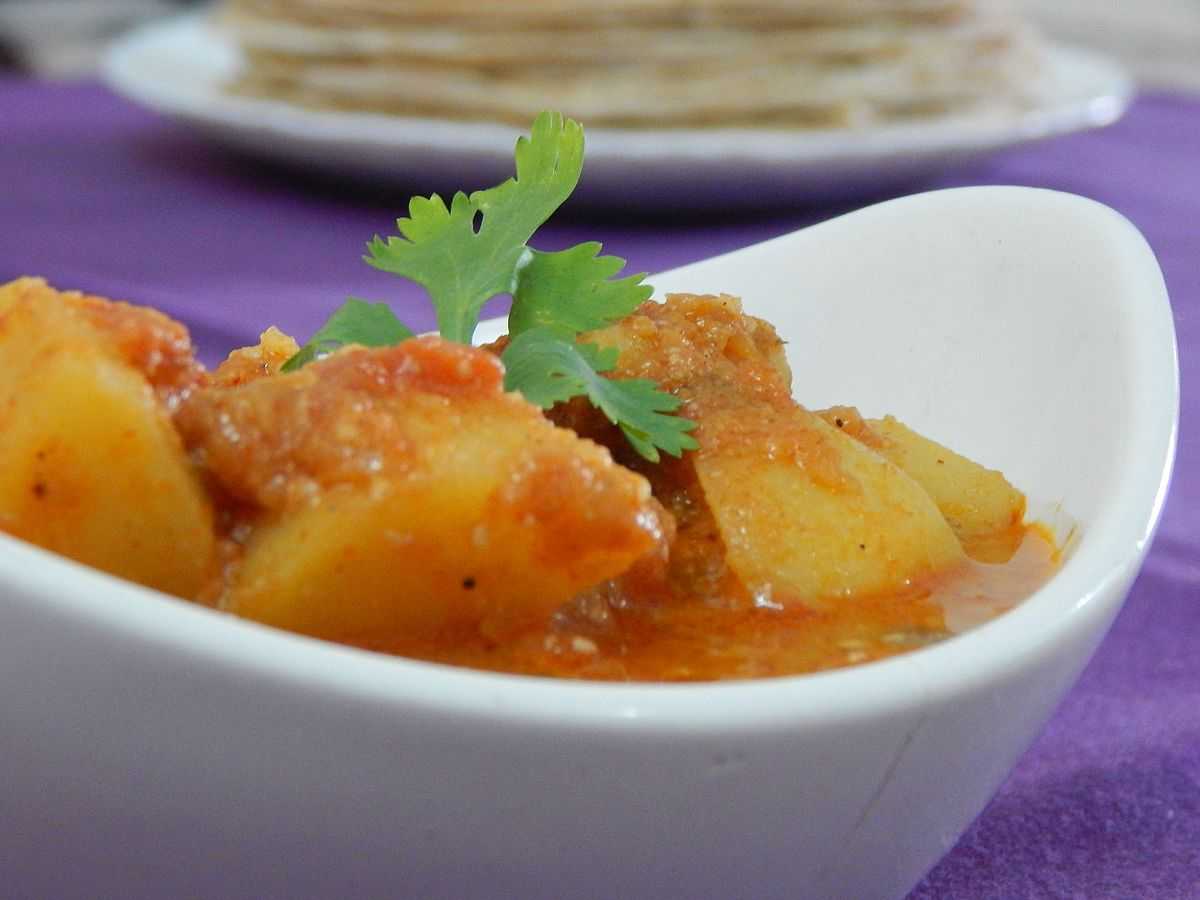 A tangy and super spicy sabzi made with boiled Aloo is a favourite for many veggie lovers. Prepared with basic ingredients like coriander powder, lemon juice, turmeric and chilli powder, this spicy Indian food is very easy and quick to make, but quick to burn your tongue a little as well.
11. Bhut Jolokia Curries and Chutney
As mentioned earlier, Bhut Jolokia is the world's hottest chilli! While eating curries and chutneys made with these chillies, you have to prepare your mind and mouth before getting into the game as these mouth-numbing curries and chutneys are sure to numb your brain cells a little too!
12. Madras Curry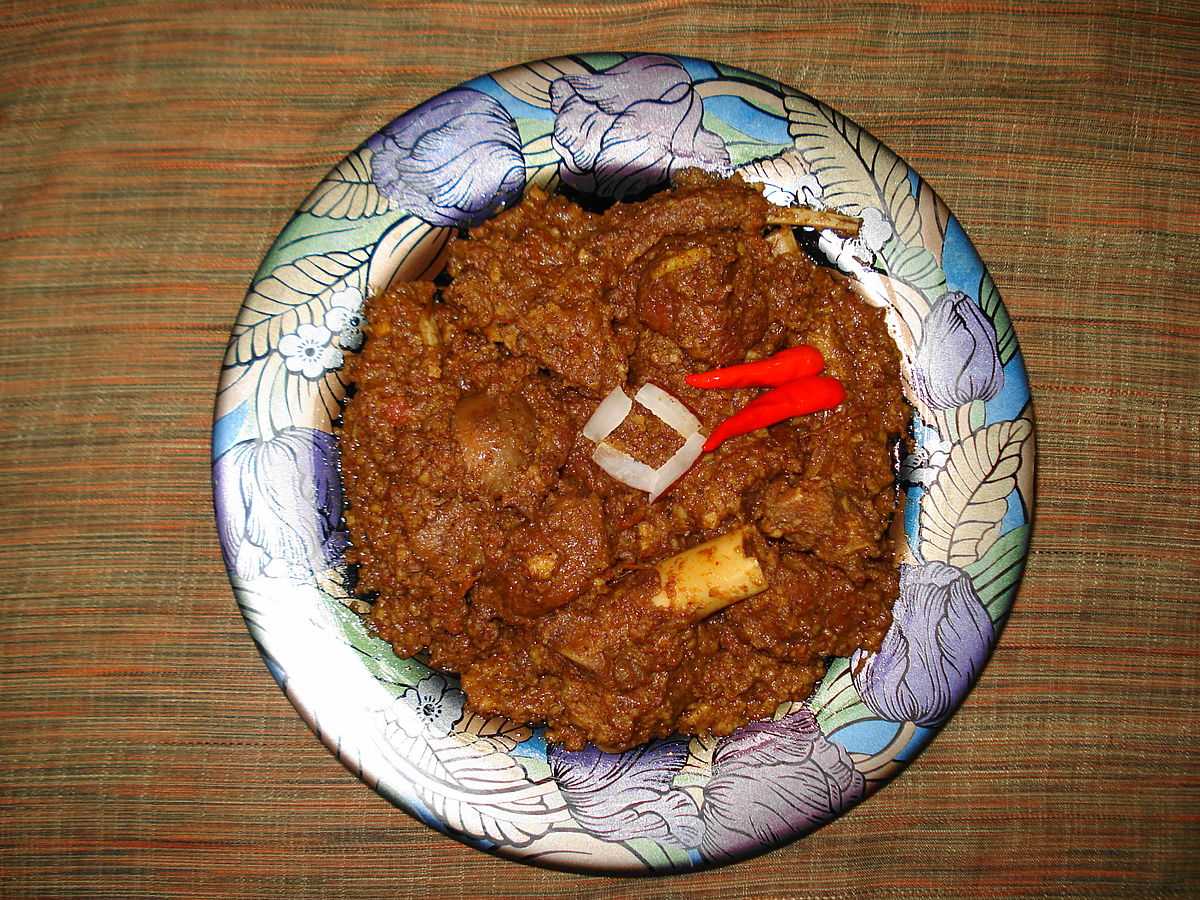 A deep red sauce combined with meatballs is what you will get when you order Madras curry. This curry is made of meat, garlic, turmeric, pepper, coriander, cumin and lots, LOTS of chillies. Runny nose, watery eyes and a sweaty face and body is a common consequence of hogging on this spicy Indian food.
13. Kozhi Curry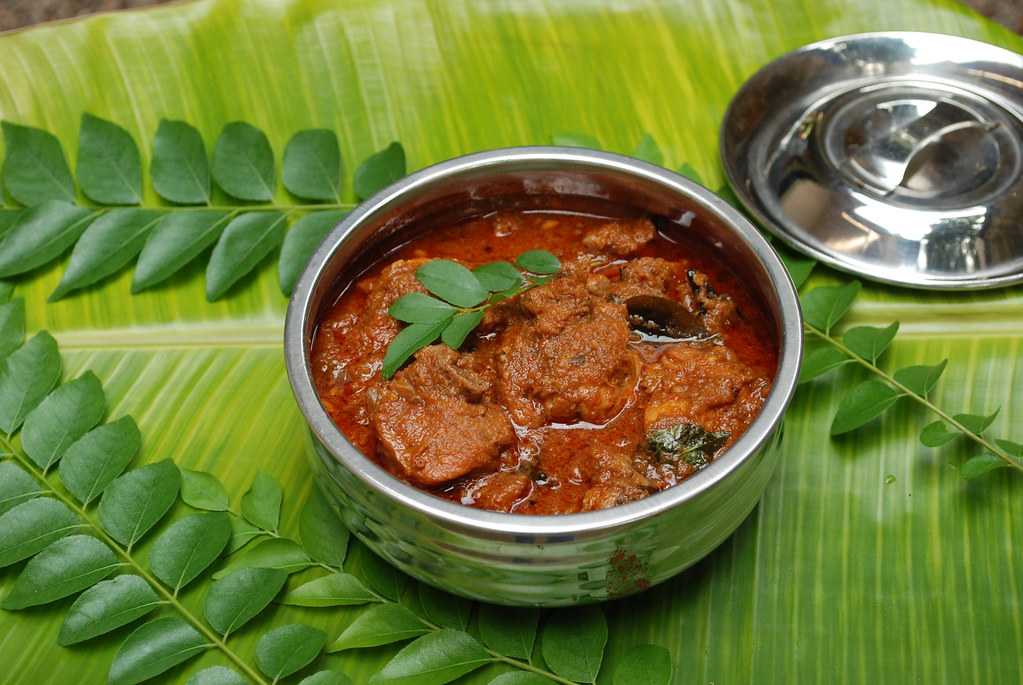 One of the hottest and spiciest chicken curries you will ever have in Kerala is the Kozhi curry. Made using both green and red chillies for its flavouring into a coconut-based; this hot curry is a delight for spice lovers! Tempered in coconut oil, the chilli powder chicken marinade is sauteed in oil to bring in equal spiciness into the curry and the meat. Kozhi curry is sure to make you sweat from non-sweatable places too!
14. Mirchi Ka Koota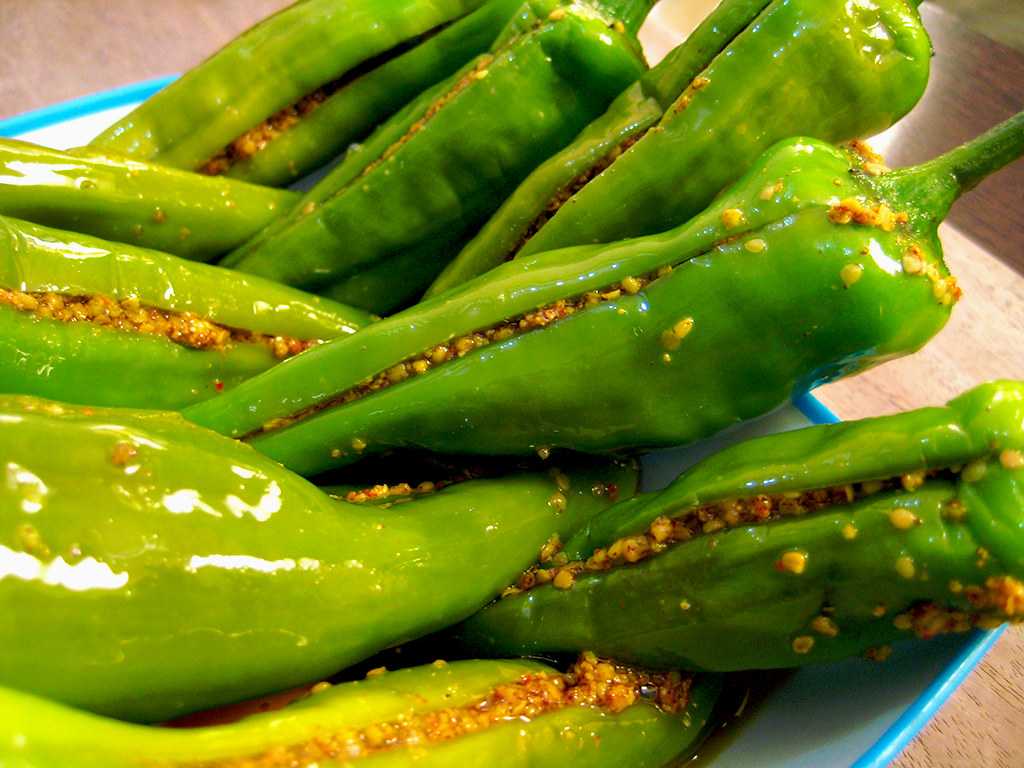 Mirchi Ka Koota is a delicacy made by cooking green chillies, turmeric and amchur powder with milk and a little sugar. Don't worry, the milk is in no way trying to come in between you and the spice. A traditional Rajasthani dish, this spicy Indian food is great with puris and chapatis. 
15. Paneer Jalfrezi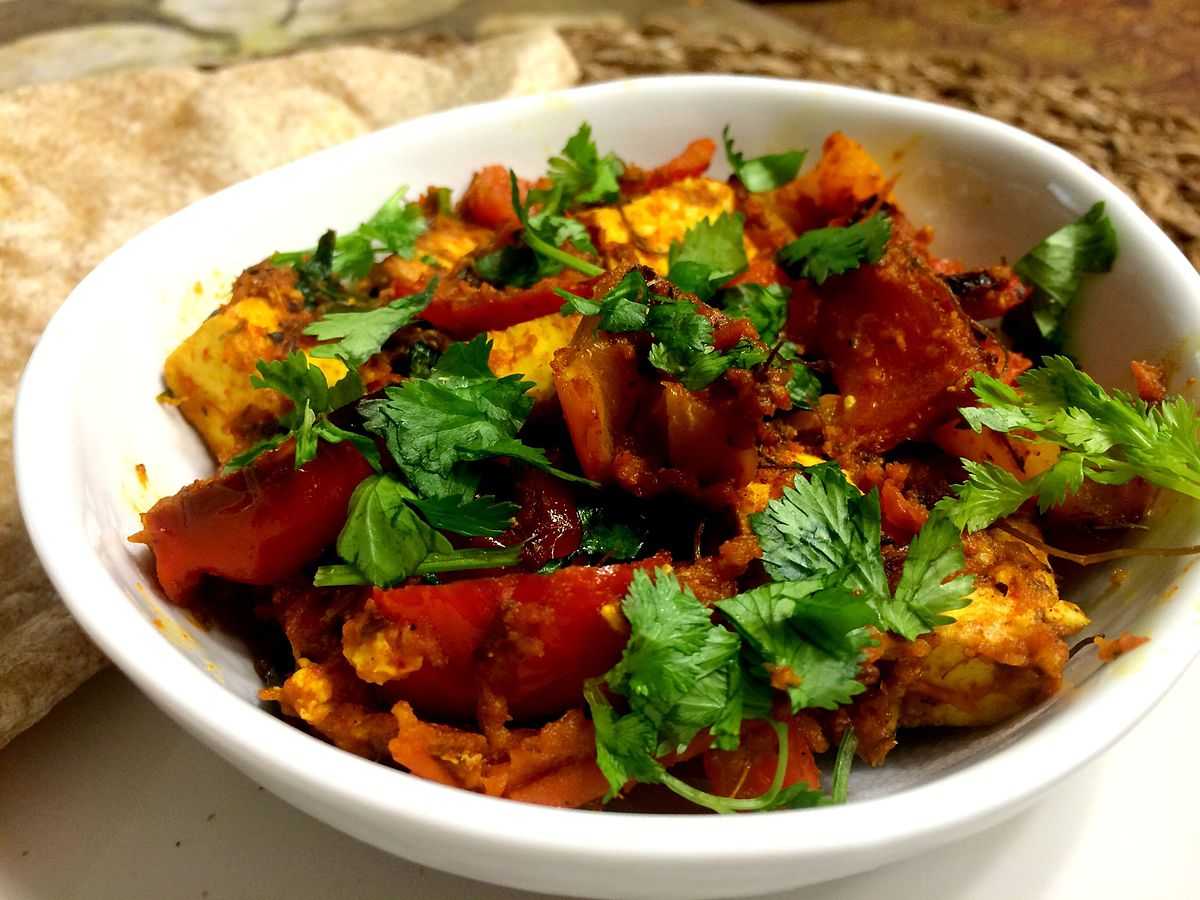 A semi-dry dish made with onion, tomato, green chillies, bell peppers and spices is a tangy and very spicy delicacy. One of the most favourite Paneer dishes among the vegetarians, this dish awaits you even if you are a carnivore in search of some serious spice!
How many of these spiciest Indian food have you tried? Have we missed out on any of your favourites? Let us know in the comments below!