To all the die-hard ice-cream lovers, Winter is here! Although you might be aware that a single scoop carries a heavy load of calories, the melting chocolate chips garnished over scoops of ice cream, the fruit flavoured sundae dishes and many other ice creams cupped in their crispy ice cream cones will inevitably provoke you to forget calories and just relish the ice cream before it melts!
While you might have visited many ice-cream parlours and street-side stalls, you can be sure not to have tasted the ice-cream flavours offered at these unique ice-cream corners in Bengaluru:
1. Corner House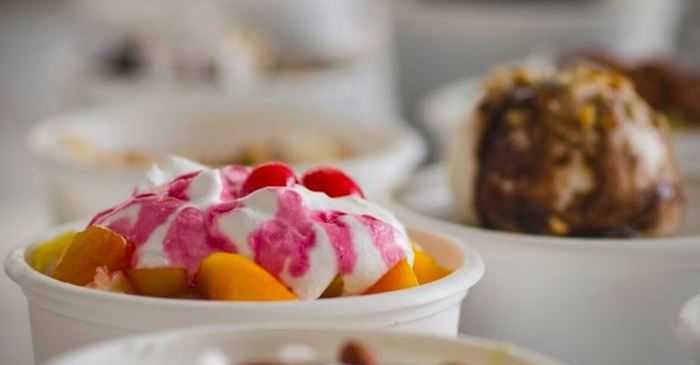 Fruit sundaes, cake desserts, milkshakes and the all-time famous signature sundae dishes, Corner House, will surely fascinate you with its never-ending menu of ice-cream flavours! From having solo flavour ice creams to mixing multiple flavours as per your choice, the place has it all! 
Must-Try: 
The cake-a-mocha sundae is a must-try at Corner House,
Bangalore
.
2. Milano Ice Cream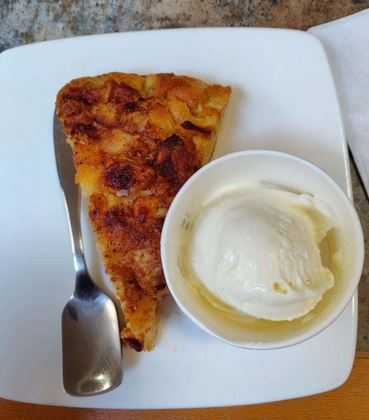 Situated in Indiranagar, you may find huge crowds at Milano Ice Cream. Needless to mention, the crowd itself speaks of the popularity the place beholds for its varying ice cream flavours and sundae dishes. Even with so many customers, the staff manages to deliver quick orders, which is as a plus point at Milano.
Must-Try: 
The Apple Pie with Vanilla Ice Cream and New York Cheesecake is a must-try, especially if you are visiting the place for the first time!
3. Cream Stone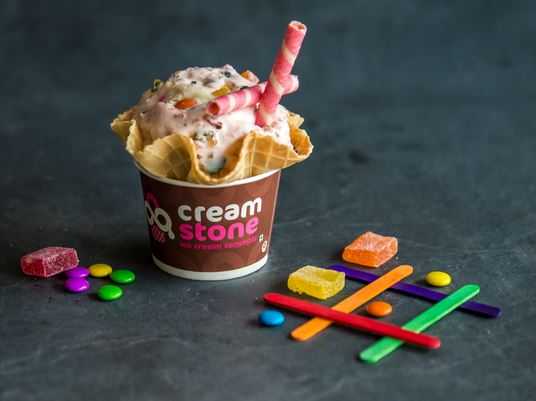 Although the prices of the ice cream and sundae dishes here are a bit higher than other ice cream corners in the city, the mouth-watering flavours available here are worth every penny. 
Must-Try: 
If you want to experience Cream Stone, go for the Devil's Brownie and Shocking Current dishes, and you can be sure to revisit the place!
4. Stoned Monkey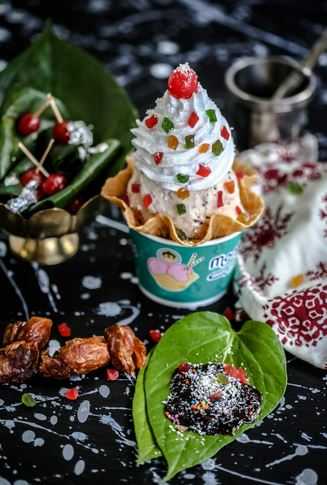 Situated in Banashankari region of Bangalore, Stoned Monkey is popular amongst the ice cream lovers for their Paan Banaras dish, which comprises of vanilla ice cream topped over dates and gulkand, served with homemade Moghai Paan. Simply the view of the dish will salivate your mouth; it's that tempting!
Must-Try: 
Paan Banaras ice cream dish served with gulkand and Moghai Paan is worth trying to experience a multi-flavoured rollercoaster!
5. Stoner, Indiranagar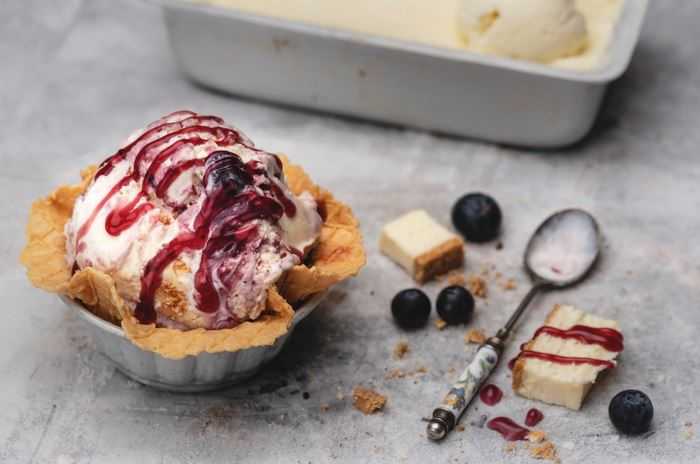 Situated at the heart of Indiranagar, Stoner is a must-visit ice cream corner for all the touring ice cream touring or even locals in dire need of something sweet! Comprising of soothing ambience and jolly-natured staff, Stoner offers you a range of ice creams and pizza dishes. 
Must-Try: 
The Crunchy Ferrero and the Blueberry Cheesecake dishes ought to be there on your bill!
6. Hokey Pokey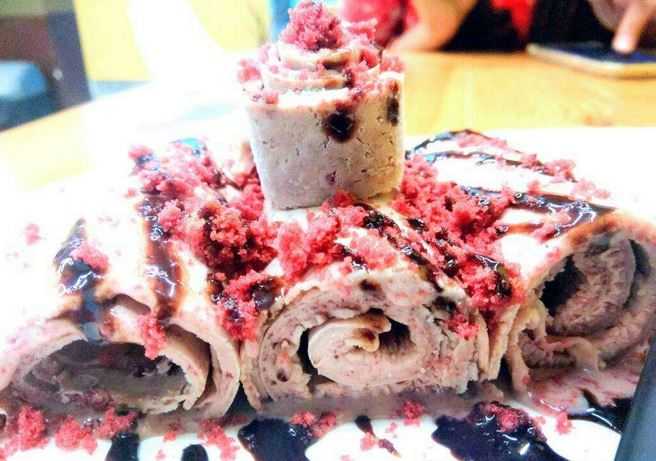 With vibrant interiors and professional services, Hokey Pokey serves a wide range of affordable yet delicious ice creams along the Sarjapur Road of Bangalore. 
Must-Try: 
If you are willing to try something new, go for Double Chocolate Therapy and Tiramisu Ice Cream!
7. Art of Delight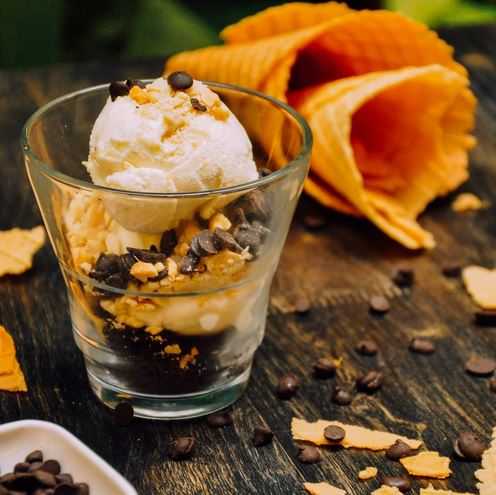 Art of Delight is one of those ice cream corners in Bangalore where you can order anything from their extensive menu with blindfolds on and can be sure to await a delight! The hip and happening staff at Art of Delight are sure to lure you into the store!
Must-Try: 
Mississippi Sundae and Chocolate Superior.
8. Lakeview Milk Bar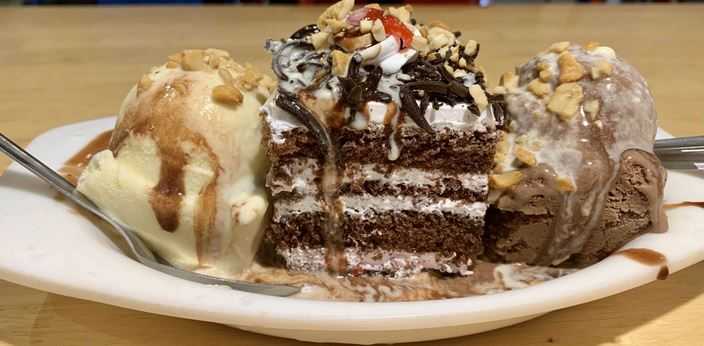 While exploring the menu of Lakeview Milk Bar, you might think that the place is a bit overrated. Operating in Bangalore since the 1930s, the ice cream corner sticks to the concept of a family hangout spot a little higher than tending to the city youth. Simple interiors and old school ice cream add to the vintage vibe to the place.
Must-Try: 
Although an old school, relishing their signature items such as Dry Fruits Ice Cream and Hot Chocolate Fudge would satisfy any taste-bud range!
9. Artinci Artisanal Ice Cream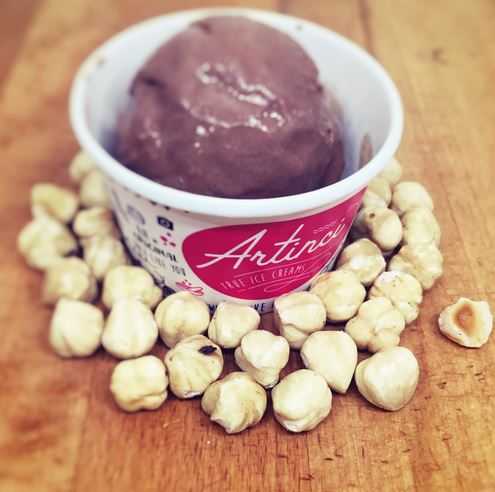 The best part about the dishes at Artinci is that each flavour and ingredient in their sundaes and other mixtures is identifiable and relishable. The Thandai Ice Cream is one such hypnotising delicacy!
Must-Try: 
Dishes like Roasted Almond, Chocolate Truffle and Caramel Crunch are some of the must-try ice creams here.
10. Redberries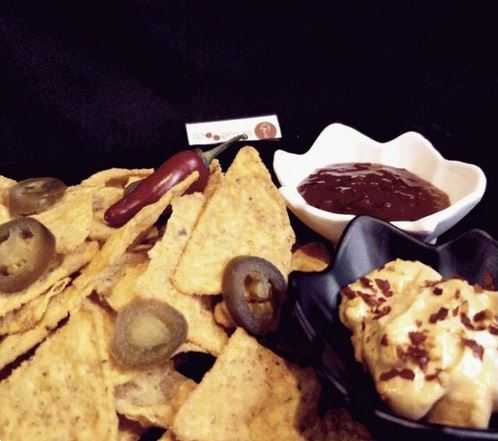 Serving a variety of Italian food items along with an equally exceptional range of ice creams, Redberries is another ideal ice cream corner of Bangalore which you must visit at least once. Depending on your choice and customisation, you can ask the staff to add or remove any ingredient from your ice cream. In combination with their popular dish Gud Bud Reinvented, you can even try out some pizza, burgers or sandwiches from the menu. 
Must-Try: 
Gud Bud Reinvented is one of the popular dishes which you must try at this ice-cream corner.
11. Pabrai's Fresh and Naturelle Ice Creams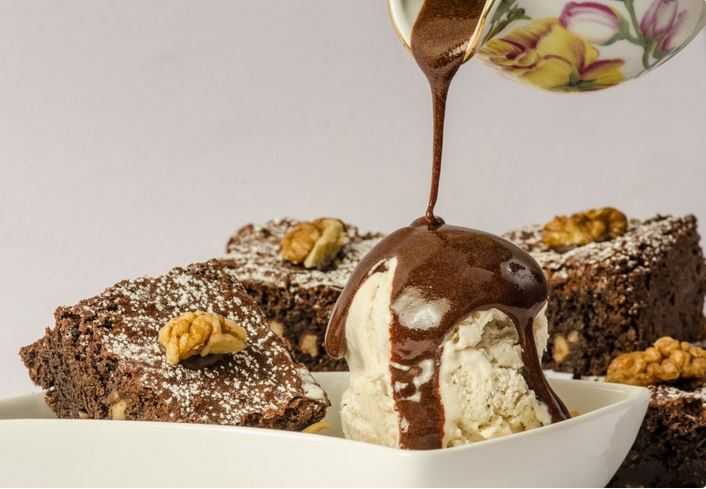 Situated in Ashoka Nagar, Pabrai's Fresh and Naturelle Ice Creams is a tiny ice cream corner serving some of the fantastic ice creams indulged in nutritional quotients along with their natural flavours! 
Must-Try: 
Lemongrass and Rabdi Ice Cream are some of the delicacies you must try if you are visiting the place for the first time.
12. Richie Rich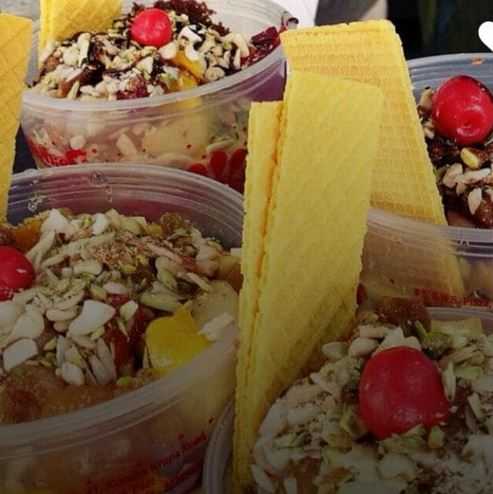 Richie Rich ice cream corner is one of those places where you can be sure to get pure vegetarian dishes and ice cream flavours. You may even hear about the local popularity of the place, especially about its Drunken Money Sundae.
Must-Try: 
Drunken Money Sundae and Falooda Ice Cream are one of their most preferred ice creams which is worth a try on your visit to the place.
13. Berry'd Alive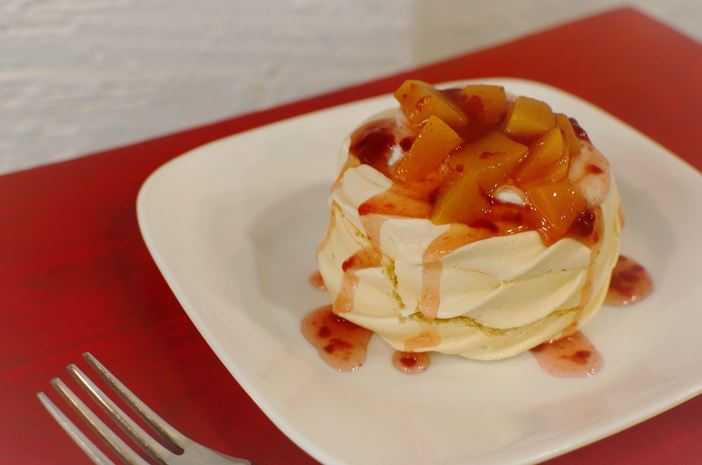 Just like the name suggests, Berry'd Alive welcomes you to bury your sorrows beneath their range of delicious ice creams. In addition to the intriguing interiors, their constant evolution in experimenting with new flavours and creating new dishes are some of the highlights of the parlour!
Must-Try: 
Their Blackcurrant and Cherry Costrada and Chocolate Caramel Tart are some of the unique specialities which you must order!
14. Gelataria Montecatini Terme (GMT)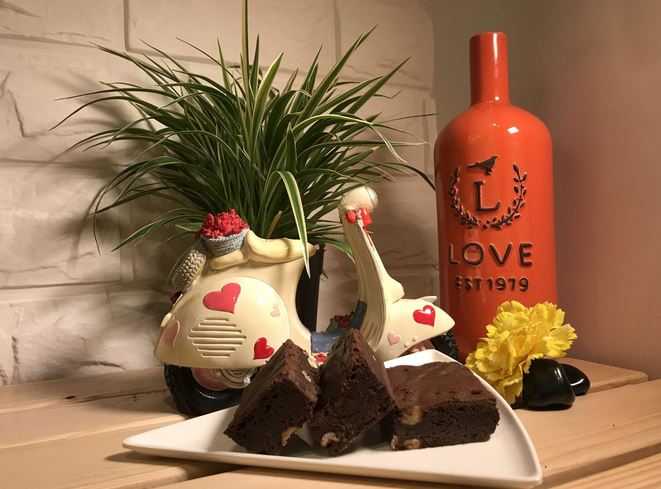 Offering a cosy ambience, GMT ice cream corner has an indoor swing! So, get ready to set your taste buds on full-swing! This dessert parlour strives to serve ice creams indulged only in organic ingredients. The mastermind behind this extravaganza is Mr Giorgio who brings to
India
a blend of traditional Italiano and Mediterranean relishes. 
Must-Try: 
Gelato, Cremino, Himalayan Salted Caramel are some of their famous ice cream dishes. 
15. Cream Artisan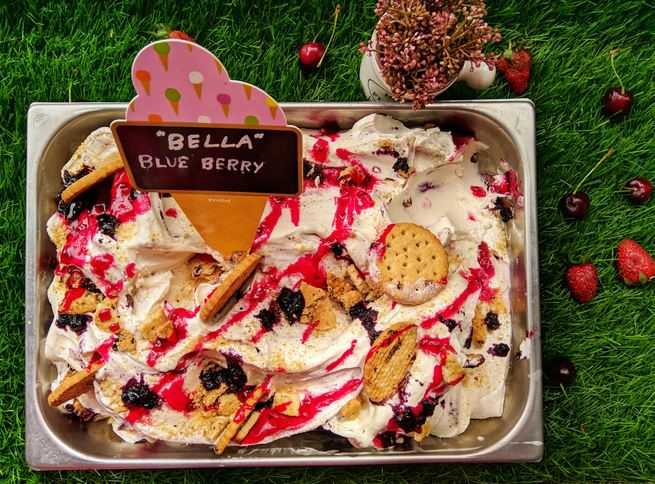 Simple interiors and friendly staff are what makes this place famous amongst the ice cream lovers. This parlour also allows you to learn about the preparation of different gelato dishes while curating your own ice cream! So if you are loafing in south Bangalore and crave some ice cream, try Cream Artisan. 
Must-Try: 
There Creme Brulee, Dark Chocolate, Quello and Tender Coconut flavours are must-haves!
16. Pop Hop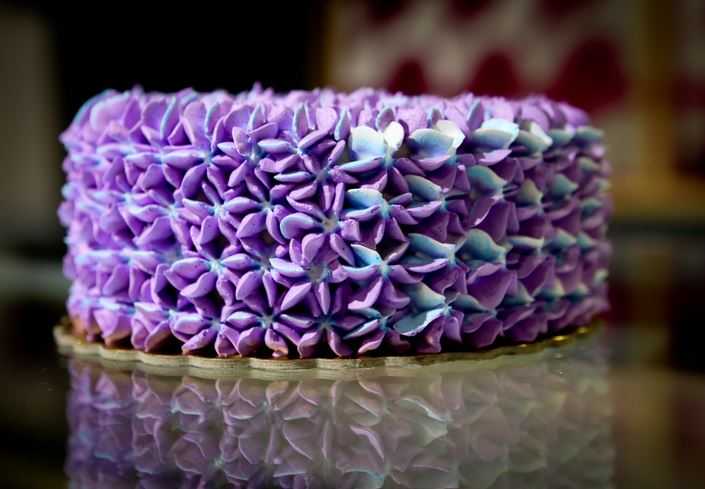 Selling a large variety of popsicles, with the Mojito Popsicle being the all-time favourite, Pop Hop is the perfect place to hang out with your friends in the Bellandur region of Bangalore. The unique thing about Pop Hop is that you can add as many toppings of your choice onto your ice creams!
Must-Try: 
Do try their Cappuccino Crumble and Mojito Popsicle ice creams!
17. Fat Unicorn
Chimney cones, tacos, cookie sandwich and its famous Bubblegum Blueberry ice cream, will surely make you long for the flavour and ambience of the place situated at New BEL Road in Bangalore. Housed in quirky decor, the fat unicorn surely does have a flavoursome rollercoaster awaiting you! You get to choose from a range of ice cream crust flavours and an array of uniquely combined flavours!
Must-Try: 
Bubblegum Blueberry ice cream is one of the most popular dishes here!
18. Kawaii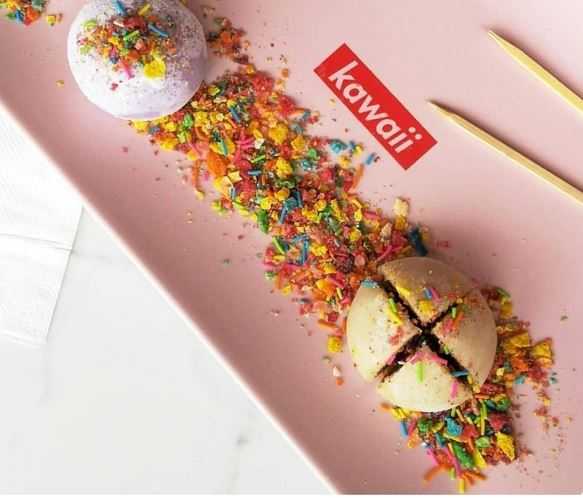 One of the unique dishes served by the Kawai includes the Japanese Mocha Ice Cream. Housed in a relaxing ambience, other magnetising ice cream flavours at Kawai include Lemon, Apple, Coffee, Caramel and Green Apple.
Must-Try: 
Japanese Mocha Ice Cream. 
19. Mini Melts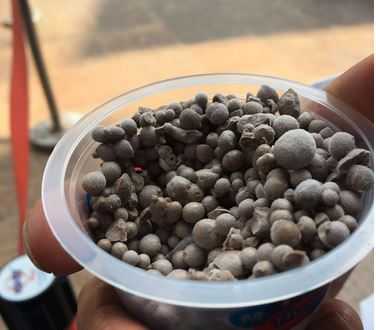 Unlike any other ice cream corner, Mini Melts is a small kiosk at the entrance of Fifth Avenue. The unique highlight here is that Minimelts holds true to its name and would sell you ice cream melts instead of frozen ice cream. The infusion of milk, caramel and other mouth-watering flavours and toppings will make you order your next ice cream in no time!
Must-Try: 
Motichoor and Rainbow flavoured ice cream melts.
20. Cold Smith Ice Creams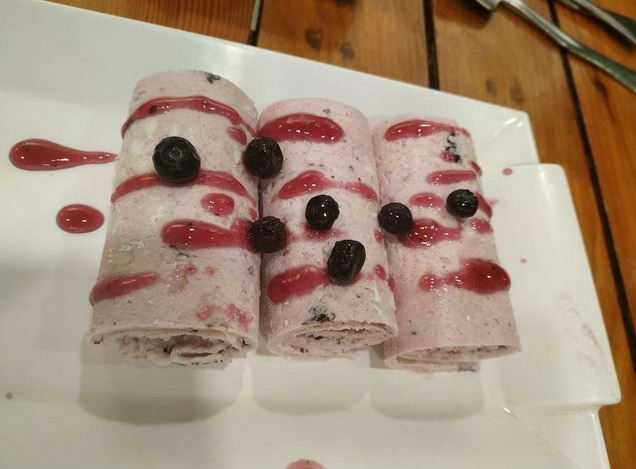 Situated in Yelahanka, Cold Smith will surely grab the top spot in your to-do list after one visit. Apart from the soothing interiors, the place serves some marvellous ice cream dishes such as the Double Chocolate Therapy, Blueberry Ice Cream Roll, Ferrero Surprise Rolls. So just drop in at this wonderful ice cream corner whenever you are passing by Yelahanka.
Must-Try: 
Double Chocolate Therapy, Blueberry Ice Cream Roll, Ferrero Surprise Rolls.
21. Frozen Coast, Malleshwaram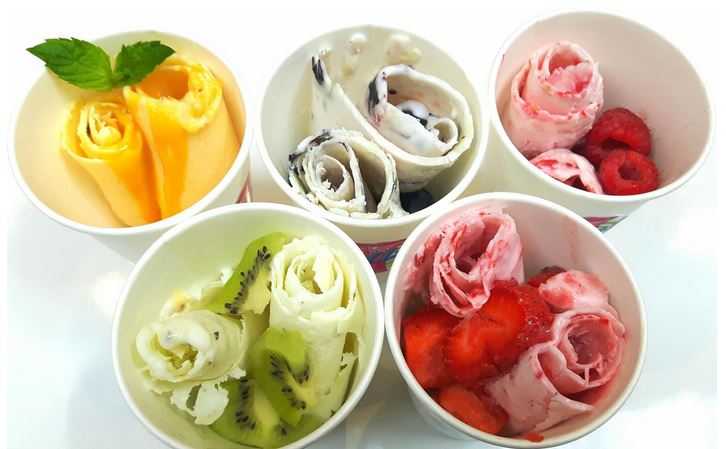 Frozen Coast is one of the top choices for ice cream lovers when it comes to hanging out with friends or family. Apart from their lip-smacking ice cream flavours, snacks and milkshakes, you may also explore their sandwiches menu to make for a good hangout in Bangalore. 
Must-Try: 
Dragon Breath Ice Cream dipped in Liquid Nitrogen. 
22. Scoopy Doo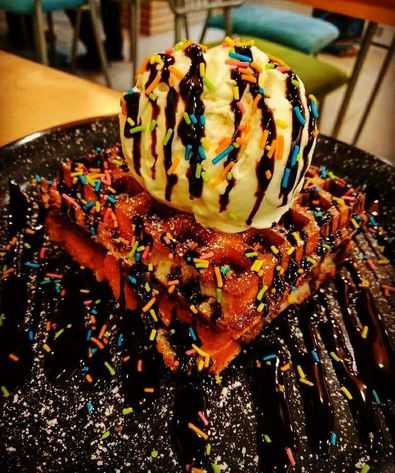 From Scoopy Doo's extensive menu of Waffles, Sundaes, Fudges, Milkshakes, Ice Creams and Mocktails, a dilemma of choice might be the perfect time to activate your mystery machine! Some of their specialities include the Berry Blast Bubblegum Waffle, s and Nutella Waffle.
Must-Try: 
Since the place is known for waffle ice creams, try their famous Berry Blast Bubblegum Waffle and Pinachio Soda Pop; a pina colada, vanilla ice cream and soda recipe!
23. Gelato Italiano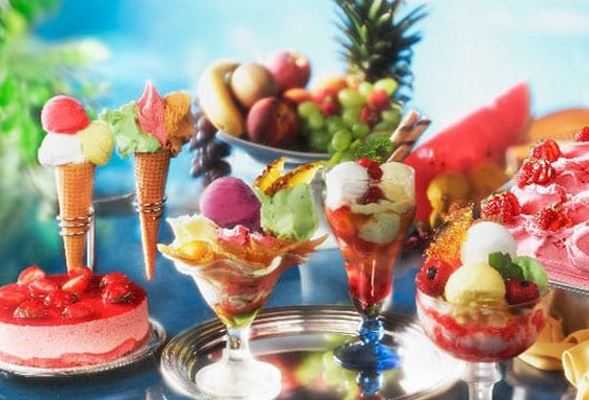 Gelato Italiano is a must-visit if you are a die-hard fan of dark chocolate! Combined with cheerful interiors and friendly staff, the dessert hub serves some spectacular desserts. Gelato Italiano has over 15 branches all across the city. 
Must-Try: 
New York Cheesecake and Madagascar Fine Chocolate ice creams are some dishes which you may try at the place.
24. Mama Mia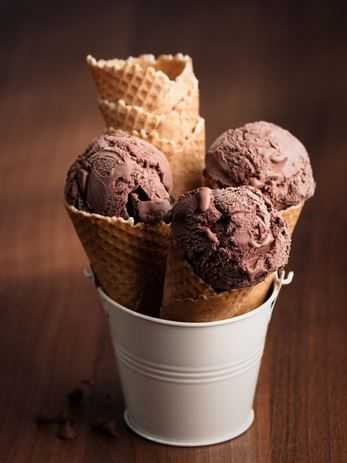 Mama Mia offers you some quite affordable and delicious ice creams to relish on your visit here. The place is a sure haven for cheesecake lovers especially, considering the wide variety of cheesecakes and jar cakes offered here. The parlour also offers irresistible ice cream flavours such as the Rocher Rocker and Moroccan Mint Chip. 
Must-Try: 
Order the Vanilla Brownie Fudge or the Madagascar Chocolate ice cream to treat yourselves with some mouth-watering ice cream dishes!
Have you been to these unique ice cream parlours before? Are you excited to check them out? Do you think we missed out on any of your favourite unique ice cream parlours in Bengaluru? Let us know in the comments below!