Bangalore – An Epicure's Paradise. Take a walk during the night through the streets of Bangalore and the pleasant aroma of the gourmet food that is prepared here every moment, is sure to leave you in awe. The lovely food prepared in the streets of Bangalore is no less tasty than the local and international cuisines at five-star restaurants. The shops here do not have good seating arrangements- agreed, but eating here in the crescent moonlight with a cool breeze to keep you company is an experience like no other.
Here is a list of some of the places for the best street food in Bangalore.
1. Food Street Bangalore, V V Puram - Best Food in Bangalore!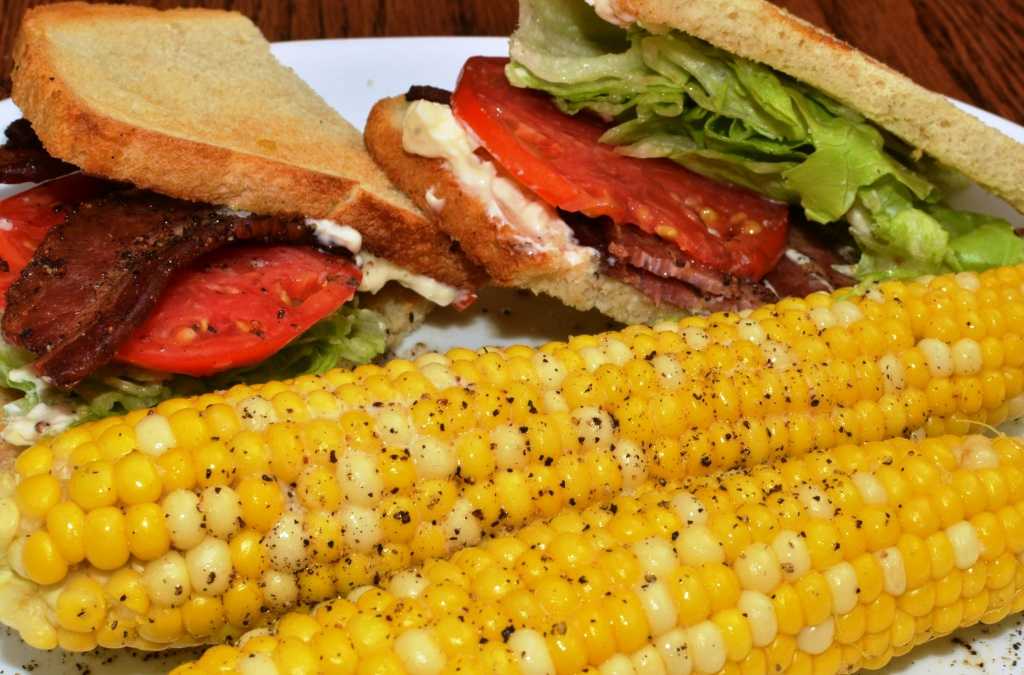 From the
hot and spicy Masala Dosa
to the sweet and sublime
Dal Holige
drenched in pure ghee, there is everything on this Food Street in Bangalore that you may want to eat. The r
ose gulkand
enriched with the goodness of pure Honey and white Butter is one thing you should not miss at the Shivanna Gulkand Center. The
food here is also quite economical
and one of the best in Bengaluru. There are a number of stalls here including the
Pav Bhaji stall
, the Sweet Corn stall, Manchurian stall to name a few.
Must-Try: Pav Bhaji, Chat, Potato Twister
Location: Old Market Road, Basavanagudi, Bengaluru
Cost for Two: INR 200
2. Shri Sagar - CTR - Malleshwaram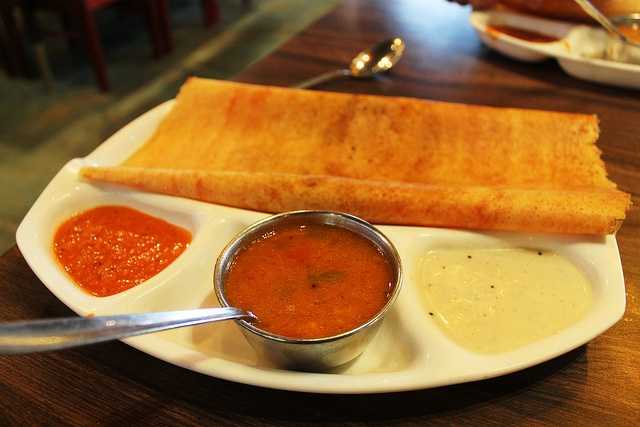 Serving utterly delicious
Butter Masala Dosa
continuously to a huge number of customers is no child's play. But
CTR at Margosa Road
, Malleshwaram has done this effortlessly and brilliantly for over six decades and is thus, a delight for Dosa lovers. Even to this day, this Tiffin Room is one of the
best places to have South Indian Street Food in Bangalore.
Apart from a variety of dosas they also serve idly – vada, Kesari bath and the poori sagu.
Must-Try: Benne Masala Dosa, Filter Coffee
Location: 7th Cross, Margosa Road, Malleshwaram, Bangalore
Timings: 7:30 AM - 12:30 PM; 4 PM - 9 PM
Cost for Two: INR 200
3. Brahmin's Coffee Bar – Basavanagudi
The best in its class of
traditional south Indian food
can be found in the Brahmin's Coffee Bar at Basavanagudi in
Bangalore
. It offers steamingly hot rice idlies which are quite soft and the crispy vadas that you just can't stop at one plate. They also serve a variety of dishes here but nothing beats the Idly-Vada combo.
Must-Try: Idly-Vada, Badam Milk
Location: Ranga Rao Road, Near Shankar Mutt, Shankarapura, Near Basavanagudi
Timings: 6 AM - 12 PM, 3 PM - 7 PM
Cost for Two: INR 150
4. Hari Super Sandwich – Jayanagar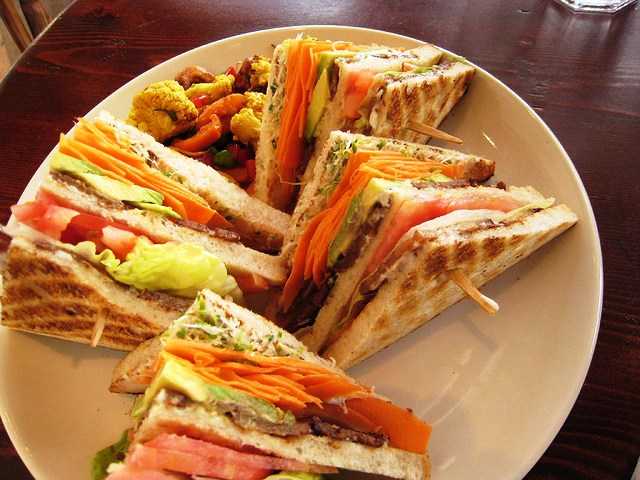 The Chocolate Sandwich!! Yes, you read it right, that's what it is famous for. This place at Jayanagar is one of the finest street food joints in Bangalore for having sandwiches and tasty chats. They serve a variety of sandwiches and chats which are as economical as they are healthy.
Must-Try: Chocolate Sandwich, Burgers
Location: 177/A-44, 22nd Cross, 3rd Block, Jayanagar, Bangalore
Timings: 11 AM - 9:30 PM
Cost for Two: INR 250
5. Rakesh Kumar Pani Puri Stall – Jayanagar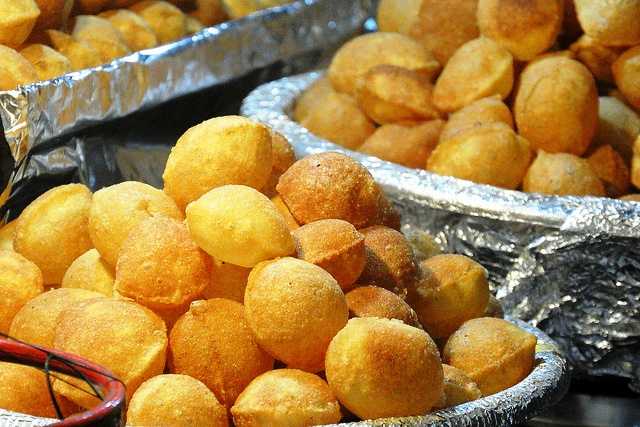 Pani Puri, Gol Gappa or Puchka or whatever you call it, this joint gives you every reason to love every name and the essence in its taste. And street food in Bangalore is incomplete without it. Rakesh Kumar Pani Puri is a small stall located at Jayanagar 3rd block in Bangalore exclusively for Chats and Pani Puri.
Must-Try: Churmur Chat, Papadi Chat
Location: 69, 8th Main Road, 3rd Block, Opposite to Radel Music System, Jayanagar, Bangalore
Timings: 1 PM - 10:30 PM
Cost for Two: INR 150
6. Khan Saheb Grills and Rolls, Indiranagar, Bangalore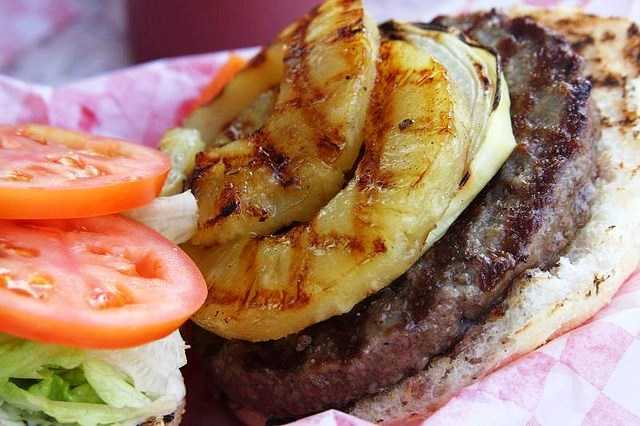 This is one of the best street food places in Bangalore to have delicious and crunchy rolls and grills. Both vegetarian and non–vegetarian street foods are served here and the prices are extremely reasonable.
Must-Try: Kathi Roll, Chicken Seekh Roll
Location: Ground Floor, Sri Shiva Sai Complex, 13th Cross, 7th Main, 2nd Stage, HAL, Off Double Road, Indiranagar
Timings: 12:30 PM - 3 AM
Cost for Two: INR 500
7. Sri Sairam's Chats and Juice – Malleshwaram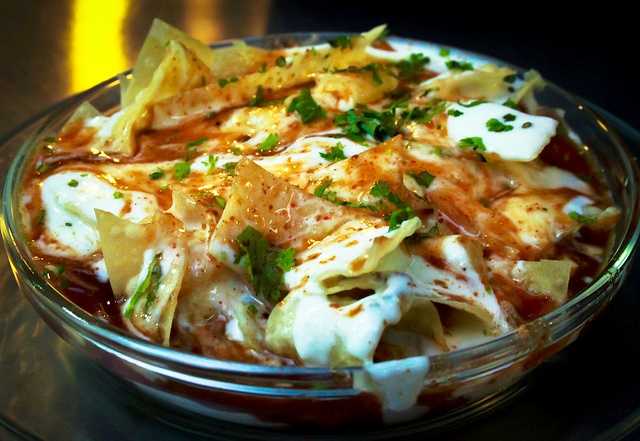 Be it the famous Sai Ram's Special or the mouth-watering Dahi puri, this chat stall at Margosa Road, Malleshwaram has everything more to offer than you can ever expect. The person serving here always has a warm and heartily smile to add a bit of extra flavour to your already delicious food. It now also sells specially prepared home-made chocolates from Ooty.
Must-Try: Dahi Puri, Masala Puri
Location: 83, 2nd Temple Street, 15th Cross, Near Kadu Malleshwaram Temple
Timings: 10 AM - 10 PM
Cost for Two: INR 150
8. Puchka's – Marathahalli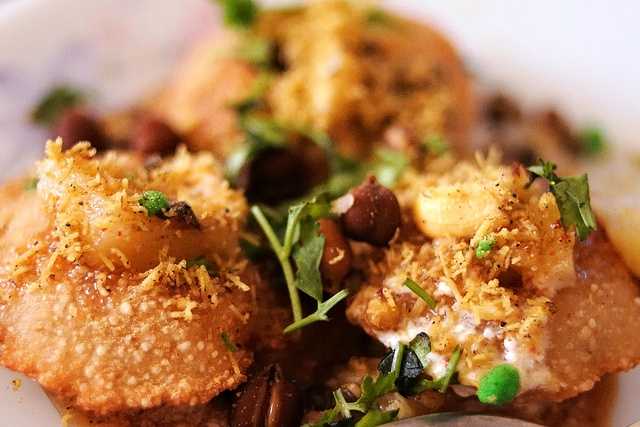 After some desi South Indian dishes and some delicious chats, its time to head to taste some lovely Indori food. There is no match to the wonderful taste of the food served and the hygiene maintained here.
Must-Try: Pani puri, Jalebi
Location: Silver Springs Layout, Near Spice Garden Restaurant, Marathahalli, Bangalore
Timings: 7:30 AM - 11 AM; 4 PM - 10 PM
Cost for Two: INR 150
9. Karnataka Bhel House – Basavanagudi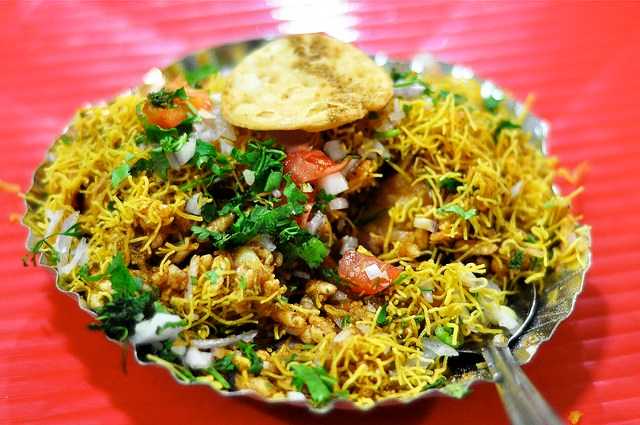 Hop into this purely vegetarian and outdoor seating famous chat stall located at Uma Theatre Road, Chamarajapet in Basavanagudi during the evening to enjoy the warm sunset with some utterly delicious street food in Bangalore. The pricing here is economical and pocket-friendly. Some of the best dishes served here are the aloo dahi puri, sev puri, masala puri and a few more.
Must-Try: Dahi Aloo Puri, Bhel Puri
Location: 6, 2nd Main, 3rd Cross, Chamrajpet, Basavanagudi, Bangalore
Timings: 5:00 PM to 10:00 PM
Cost for Two: INR 150
10. Eat Street – Koramangala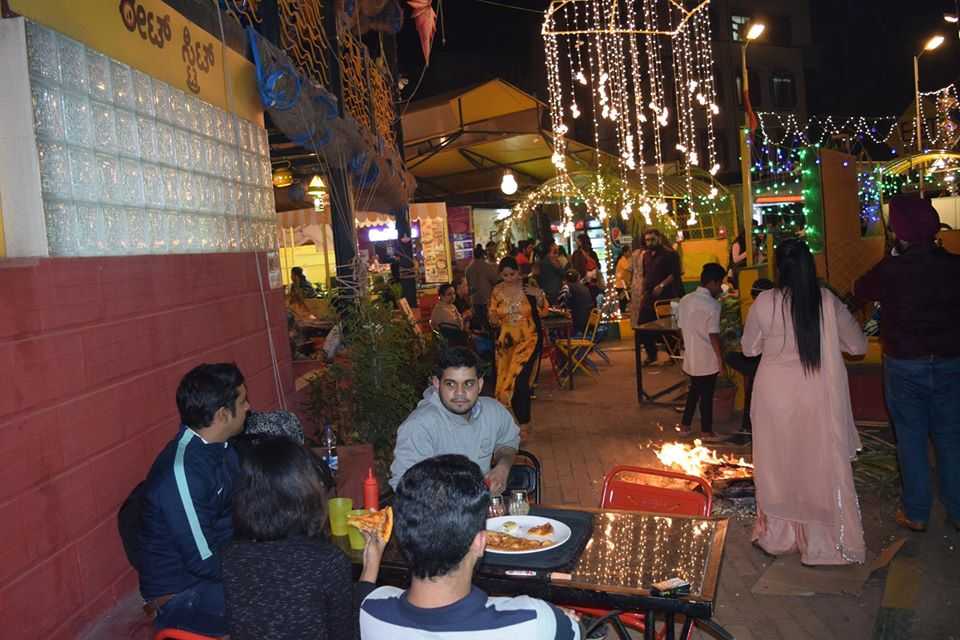 This mini open-air food court is great for an evening out with friends. With a variety of cuisines to choose from, live music, karaoke nights and lively ambience, this street food place becomes a must-visit when in Koramangala.
Must-Try: Burgers, Waffles, Pani Puri
Location: 11, 80 Feet Road, Opposite Indian Oil Petrol Pump, Koramangala 6th Block, Bangalore
Timings: 9:00 AM to 11:30 PM
Cost for Two: INR 700
11. Chatar Patar, Banashankari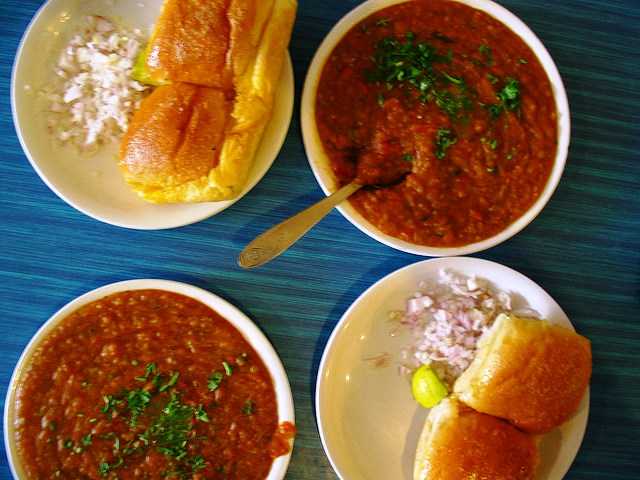 Wow! That's a name worth visiting once. The variety of food served here is so huge that you will be puzzled to choose the right one to eat. From the bhel puri to the black current gapagap, every single dish served here is something unique and extra delicious. This stall serves dishes that are mostly of North Indian taste.
Must-Try: Dabeli, Flavoured Pani Puri
Location: 24/1, 23rd Cross, 6th Main Road, Opposite Kaveri Grameena Bank, 2nd Stage, Banashankari
Timings: 10:00 AM to 10:00 PM
Cost for Two: INR 200
12. Dadar Vada Pav – Indiranagar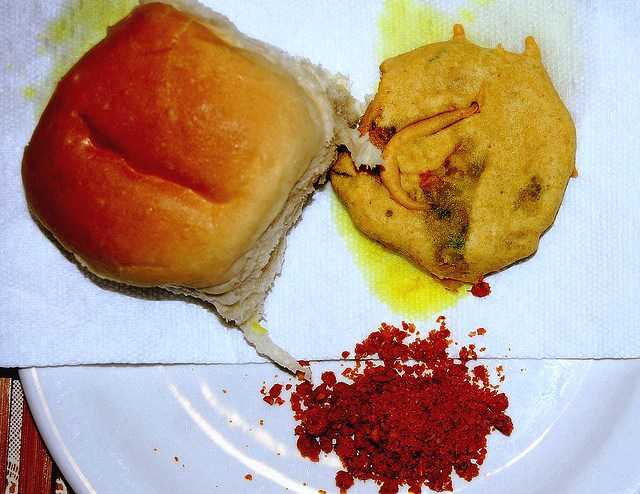 The name itself clearly indicates that this stall at Indiranagar serves one of the best vada pavs in Bangalore. There are a number of flavours for the vada pav including paneer, schezwan, aloo and many more.
Must-Try: Chatpata Vada Pav, Chutney Grilled Sandwich
Location: 3037, 8th Main, HAL 2nd Stage, Off 80 Feet Road, Indiranagar, Bengaluru
Timings: 11:00 AM to 11:00 PM
Cost for Two: INR 200
13. Shahi Darbar – Yeshwanthpur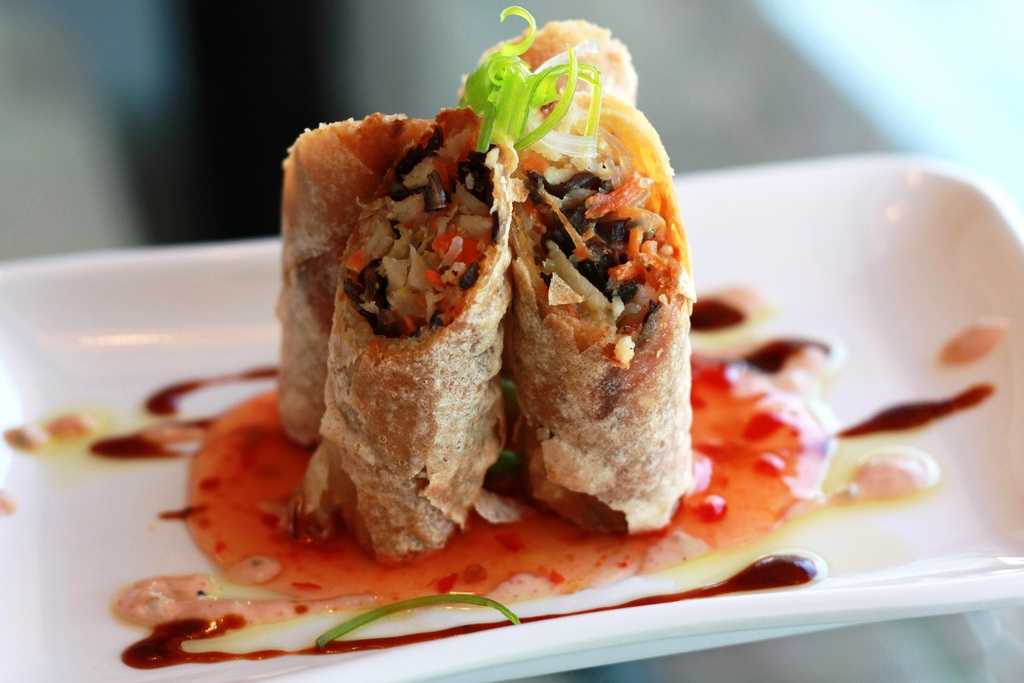 Located very next to the M S Ramaiah ground in Mattikere - Yeshawanthpur, this chat stall offers yummy and extra delicious rolls which are quite low priced and absolutely delightful. This street food place is often crowded by students for its mouthwatering food served and the quality maintained here. Some of the best rolls are double paneer roll, double egg chicken roll and the simplest veg roll.
Must-Try: Egg Roll, Veg Roll, Chicken Roll
Location: Pipeline Road, Adjacent to MS Ramaiah Ground, Mathikere, New BEL Road, Bangalore
Timings: 11:00 AM to 11:30 PM
Cost for Two: INR 300
14. Spicy Corner – Jeevanabheema Nagar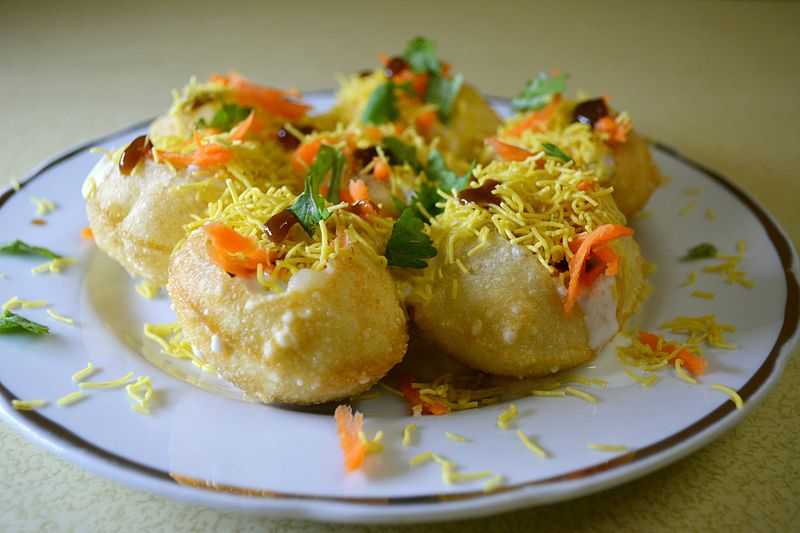 This food stall at Jeevanabheema Nagar serves one of the best spicy street food in Bangalore. From the spicy hot Tava paratha to the delicious Dahi puri, this stall serves a number of lovely dishes which are reasonably priced and equally yummy. Some of the best food served are paneer fried rice, sav Dahi puri, Szechwan noodles, baby corn Manchurian, aloo paratha and gobi chilli.
Must-Try: Noodles, Parantha
Location: 1650, 10th Main Road, Jeevan Bhima Nagar
Timings: 11:00 AM to 11:00 PM
Cost for Two: INR 250
15. Mosque Road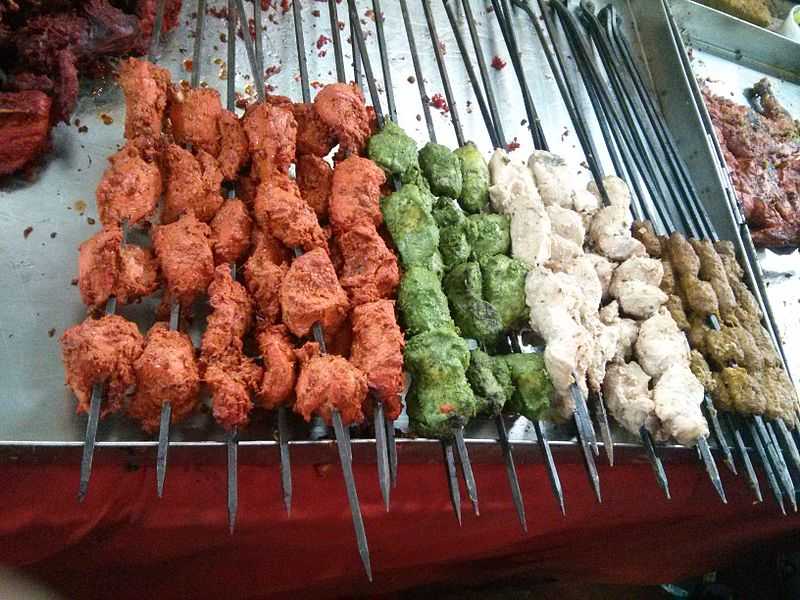 The holy month of Ramzan surely does lights up the city! Mosque road has been known since ages for its mouthwatering and hypnotizing smells and heavy meat indulging dishes. Some of these dishes are so good that you would want to stand there and just watch how it's being made. If you love non-veg, then here you'll get the best food in Bangalore.
Must-Try: Mutton keema, Sheek Kebabs, Haleem, Biryani, and desserts
Location: Fraser Town, Bangalore
Cost for Two: INR 500
16. RR's Blue Mount and Bombay Sandwich - Vasanthnagar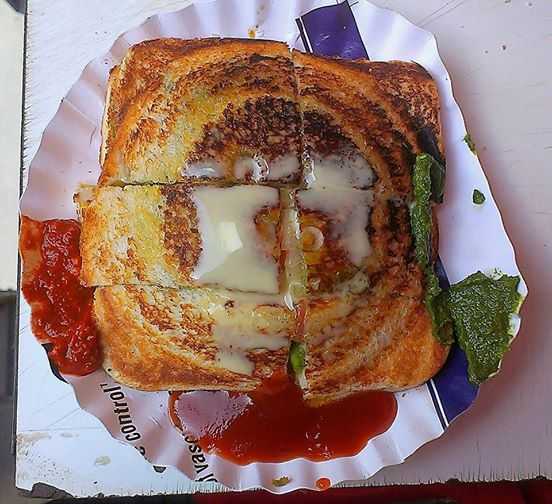 The lane bang opposite to Mount Carmel College colloquially known as the "loafer's lane", is the favourite and sadly only hang out and eating spot for the college students. There are many eateries all throughout the street but one such eating plus hangout spot is RR's, Blue Mount. The man's name is Raju and he's the one who almost saves the day. Another such well-known street item of the loafer's lane is the Bombay sandwich, a cycle for a shop and a blockbuster for a sandwich at really affordable and cheap prices. Since it is not a concrete shop, you may not always find him but he is usually spotted on the footpath preparing a variety of sandwiches; from capsicum to chocolate, he has it all!
Must-Try: Chicken Boat, Mexican Chat
Location: 8th Main Rd, Vasanth Nagar, Bengaluru
Timings: 9:00 AM to 9:00 PM
Cost for Two: INR 200
17. Jayamahal - Shiv Shankar Chats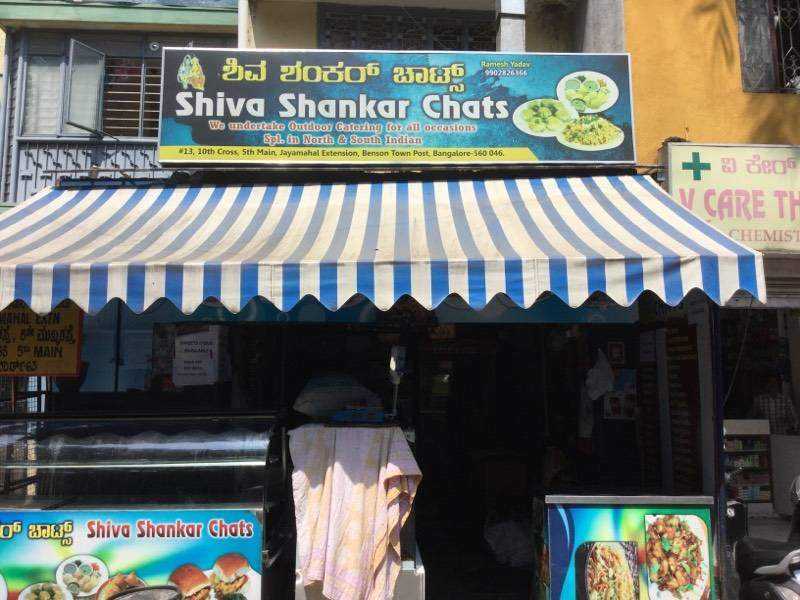 If you are a chat lover or just would want to munch on some good chat on a rainy Bengaluru evening, and confused as to where you need to go for the best chat, then the Shiv Shankar Chat is the place for you! They serve some of the best masala Puris, Dahi puris, Bhel puris and many other such chats.
Must-Try: Vada Pav, Paneer Manchurian
Location: 10th Cross Rd, Jayamahal Extension, Jayamahal, Bengaluru, Karnataka 560046
Timings: 11:00 AM to 10:30 PM
Cost for Two: INR 200
18. Kumara Park, West - Chetty's Corner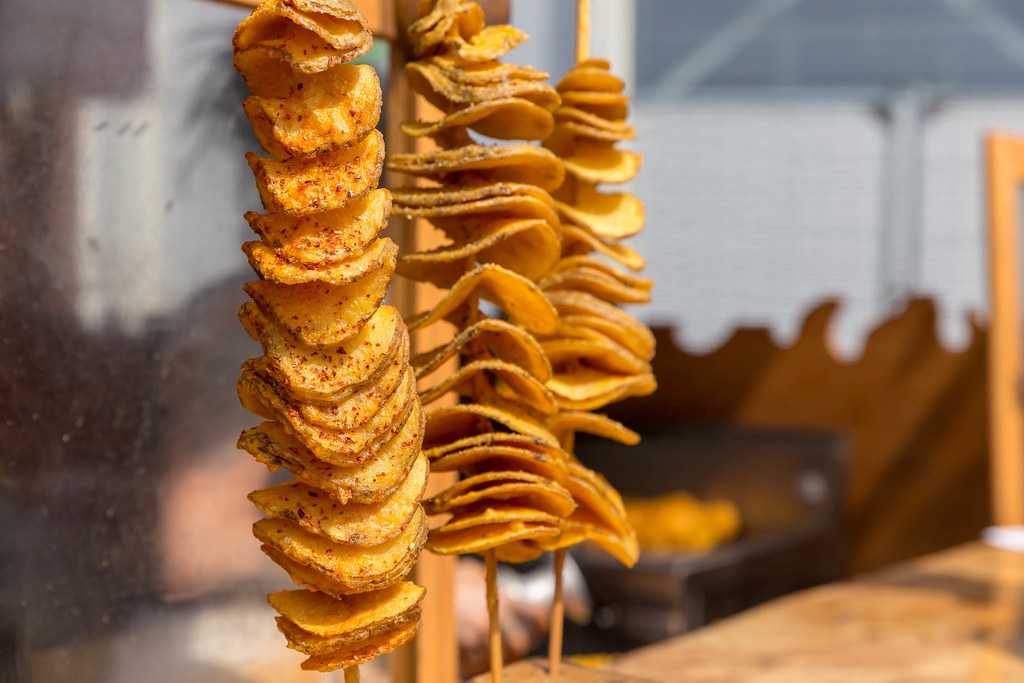 If you are the new-gen street food lover, someone who likes twisted potatoes and some masala in your coke, then you must visit Chetty's corner. This fast food joint started in the year 1997 by two brothers who were never afraid to let their creativity of blending the western and Indian flavour go wild, revolutionized the taste buds of western Kumara Park. They started the "Twistato" (twisted potato) for the first time in Bengaluru which marks a milestone in their creations of street food. Drop-in for the famous food in Bangalore.
Must-Try: Bun Nippat Masala, Masala Soda
Location: #2, Serpentine Road, Near-BWSSB, Kumara Park West, Bengaluru, Karnataka 560020
Timings: 11:00 AM to 10:00 PM; 5:15 PM to 10:00 PM - On Sundays
Cost for Two: INR 200
19. BBQ Ride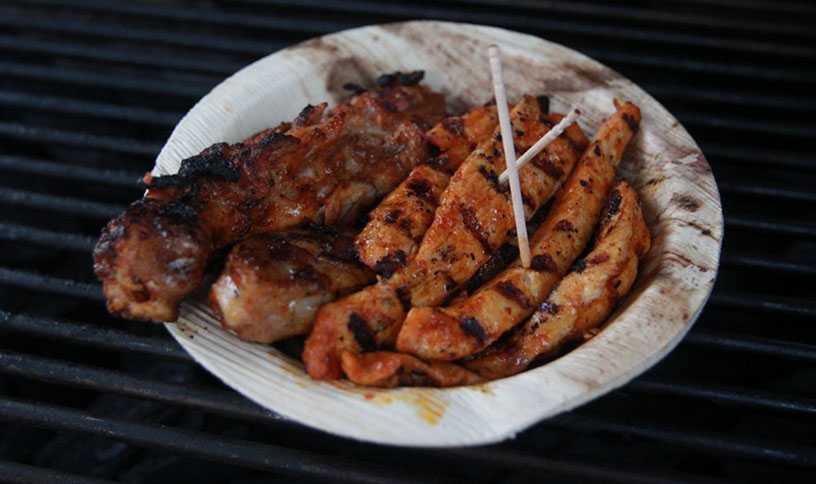 One of its kind in the country, two brothers, Arun Varma and Krishna passionate bikers and heartfelt foodies merged the two and began this fantastic initiation that received quite a scream from the Bengalureans. It was started with the intent of reaching out to the nation, and guess what! It did! If you spot one of these bikes, do not forget to ravish their delicious barbecue dishes! They have seafood as well. With a little bit of everything, these bikes are sure to earn some Barbe-queues!
Must-Try: BBQ Chicken Strips, BBQ Chicken Burger
Location: 4 places around Bangalore- Marathahalli, Whitefield, Kammanahalli and Richmond Road
Timings: 6 pm - 10:30 pm
Cost for Two: INR 350
20. Malleshwaram: Veena Stores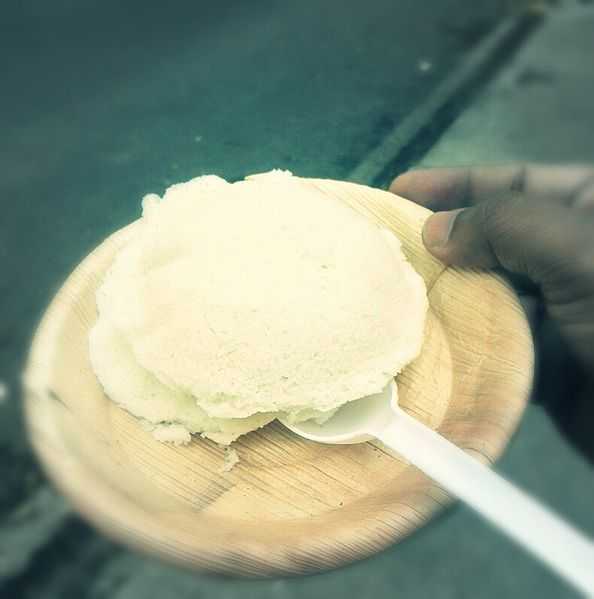 A south Indian may run tired of south Indian food while in south Indian and would crave for it if they travelled elsewhere and south Indian is definitely a delight for those who visit Bengaluru. If you want to grab some of the city's best Bisibele bath, idli and vada, Khara bath and more, then drop by at Veena stores, a store started as a small condiment store in the year 1977 that grew into a brand by itself over the years and upon popular demand.
Must-Try: Idli Vada, Kesari Bath
Location: 183, Margosa Road, Malleswaram, Bengaluru, Karnataka 560003, India
Timings: 7 am - 11:30 am; 4 pm - 8:30 pm
Cost for Two: INR 160
Overall, these are some of the best and handpicked Street Food in Bangalore. Wherever you go, whenever you go and with whoever you go, one thing is for sure – the experience of a walk in the cool breeze and having some lovely food in the famous 'Food Streets of Bangalore' is something that will give you overwhelming joy and extreme happiness. So head into the food streets of Bangalore and enjoy the tasty and yummy food served and have a nice time there.