1. Goa Giri Putri Temple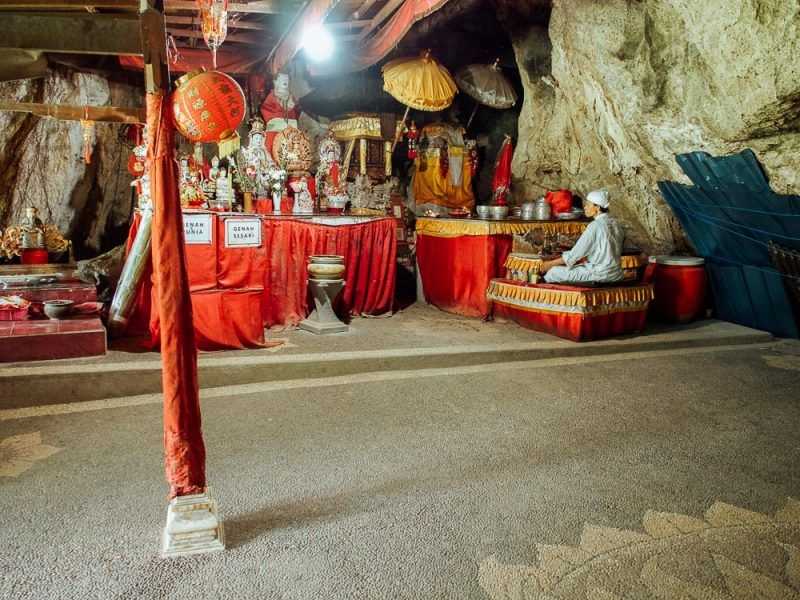 Located in the village of Karangsari, Goa Giri Putri Temple is a pious Balinese Hindu temple. This pristine temple is situated under a limestone cave which makes it unique and enhances its beauty. To enter this place you need to rent a sarong which are easily available. This place is full of mischievous monkeys, make sure not to tease them. This temple is popular amongst people and a large number of pilgrims visit it every day to pray and seek blessings.
2. Atuh Beach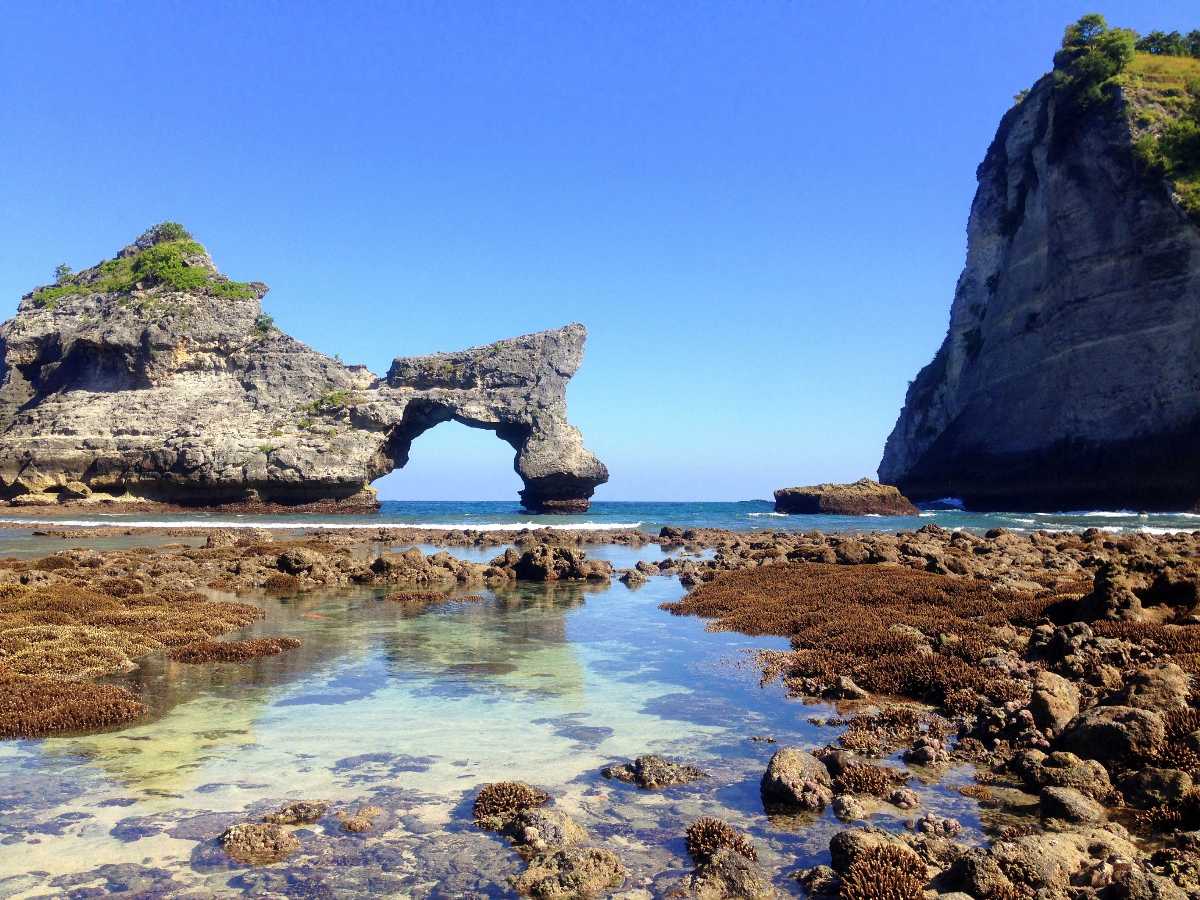 Engulfed by humongous cliffs,
Atuh Beach
is a tranquil beach perfect to enjoy some peaceful time. This beach houses a number of fascinating rock formations that will provide you with picturesque views. The white sand terrain and the glistening water of the ocean will lure you to take a dip. A number of sunbeds and umbrellas are also there on the beach where you can sit and relax.
3. Peguyangan Waterfall
Peguyangan Waterfall is a pristine waterfall perched on one of the cliffs in Nusa Penida Island. This waterfall is bubbling with cold water and is considered holy by the locals. People stand below the waterfall to purge themselves of sin and purify their body and soul. A temple is also located near this waterfall which is visited by a large number of people who come to pray and seek blessings. This place is a must-visit because of its positive aura and piousness.
4. Seganing Falls
To reach Seganing waterfall you will have to take a strenuous hike. But the glistening waterfall and the scenic beauty that surrounds it are worth undertaking the tedious hike. You can stand under the waterfall and wash away all the sweat and tiredness from the hike. This waterfall is simply magical replete with crystal clear water. This place is a must-visit and try to witness a sunset from here because it is during this time that this place is in its full glory.
5. Kelingking T-Rex

Kelingking is a cliff in the shape of Tyrannosaurus is located in Nusa Penida Island. This is one of the most popular spots among travellers as it provides spellbinding views of the blue ocean and its surrounding. You can sit here and enjoy the scenic beauty and the pleasant breeze that flows. This is a picture Perfectly? place that you must visit.
6. Manta Bay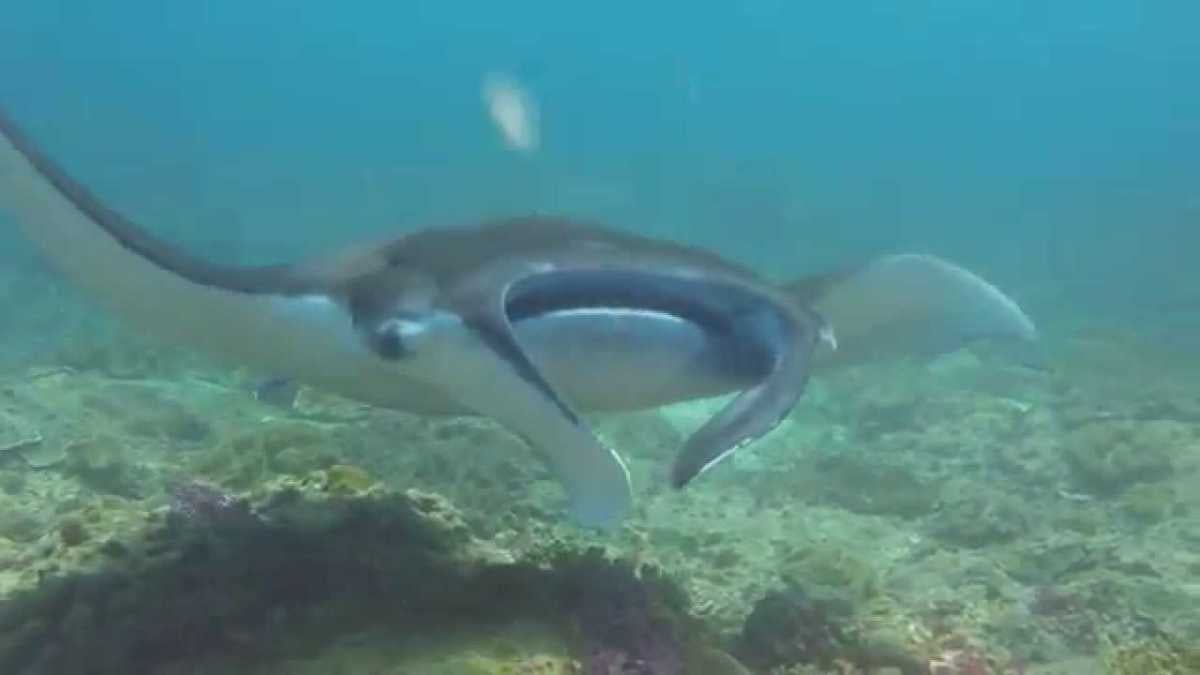 Manta Bay is a famous spot in Nusa Penida Island because of the number of Manta Ray fishes that live under the water. The Manta Ray are fascinating creatures that look simply breathtaking while swimming. You can indulge in scuba diving and catch a glimpse of these amazing fishes and other colourful fishes and corals too. Manta Ray is a perfect place for divers as it is rich in underwater biodiversity. Make sure to visit this place to see the enchanting fishes and also enjoy the beautiful surroundings.
7. Crystal Bay Beach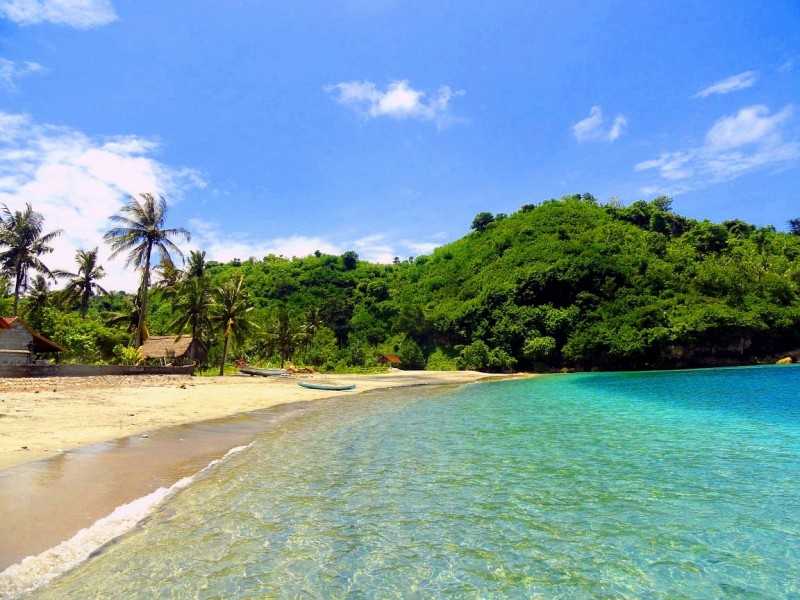 As the name suggests, Crystal Bay Beach is a tranquil beach with crystal clear water. This is one of the cleanest beaches in Nusa Penida Island. This beach is a great place to relax and imbibe the bright sun rays, and is a popular diving spot in the area.
8. Toyapakeh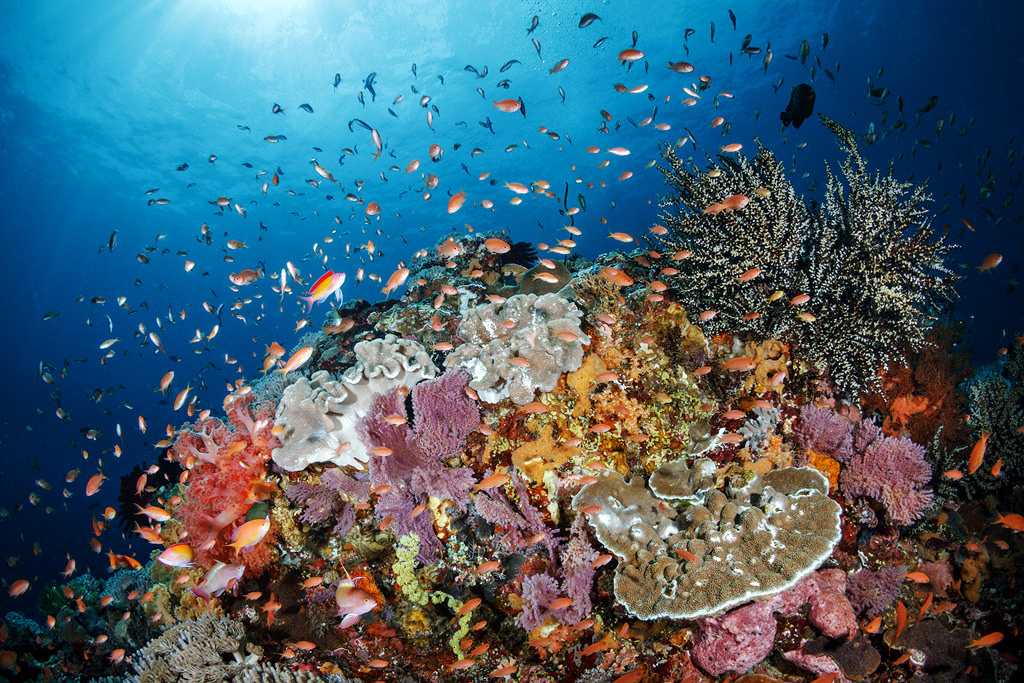 A famous spot for snorkeling, Toyapakeh is visited by a large number of people. Toyapakeh is a place where you can witness the beauty of various colourful fish and corals. This place is completely captivating with because if its scenic beauty. This place is a must visit to enjoy snorkeling and witness the spellbinding beauty of various fishes including jellyfish, starfish, Manta rays and even sharks if you are lucky.
9. Angel's Billabong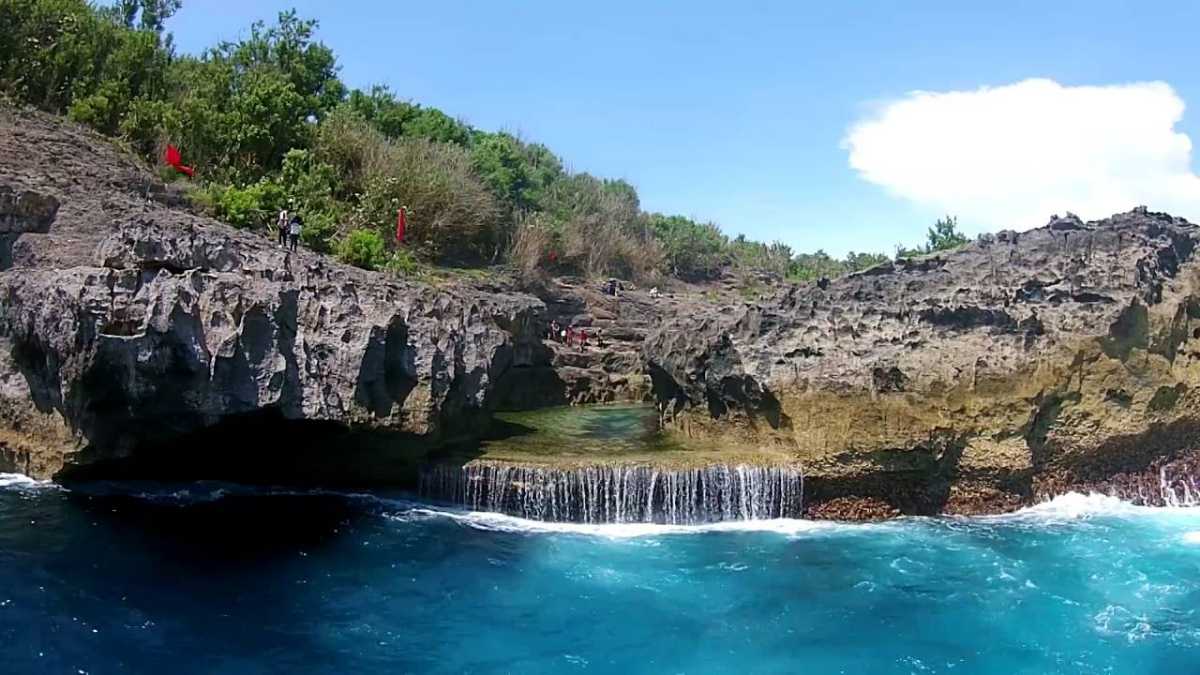 The most photographed place in Nusa Penida Island, Angel's Billabong is famous for the different formations and lagoon that one can see under the water during the low tide. You will be able to see fascinating and interesting patterns that are formed under the water and they are worth capturing. But make sure you visit Angel's Billabong only during the low tide see these enchanting designs.
10. Broken Beach (Pasih Uug)
This pristine Beach is named
Pasih Uug or Broken Beach
because of the archway that surrounds the bay due to which water flows in and out of the ocean. Broken Beach is a beautiful cove that is surrounded by lush green trees. This place is great to sit and feel yourself at ease. The silvery water in contrast to the white sand beach is absolutely mesmerizing.
11. Pulau Seribu Viewpoint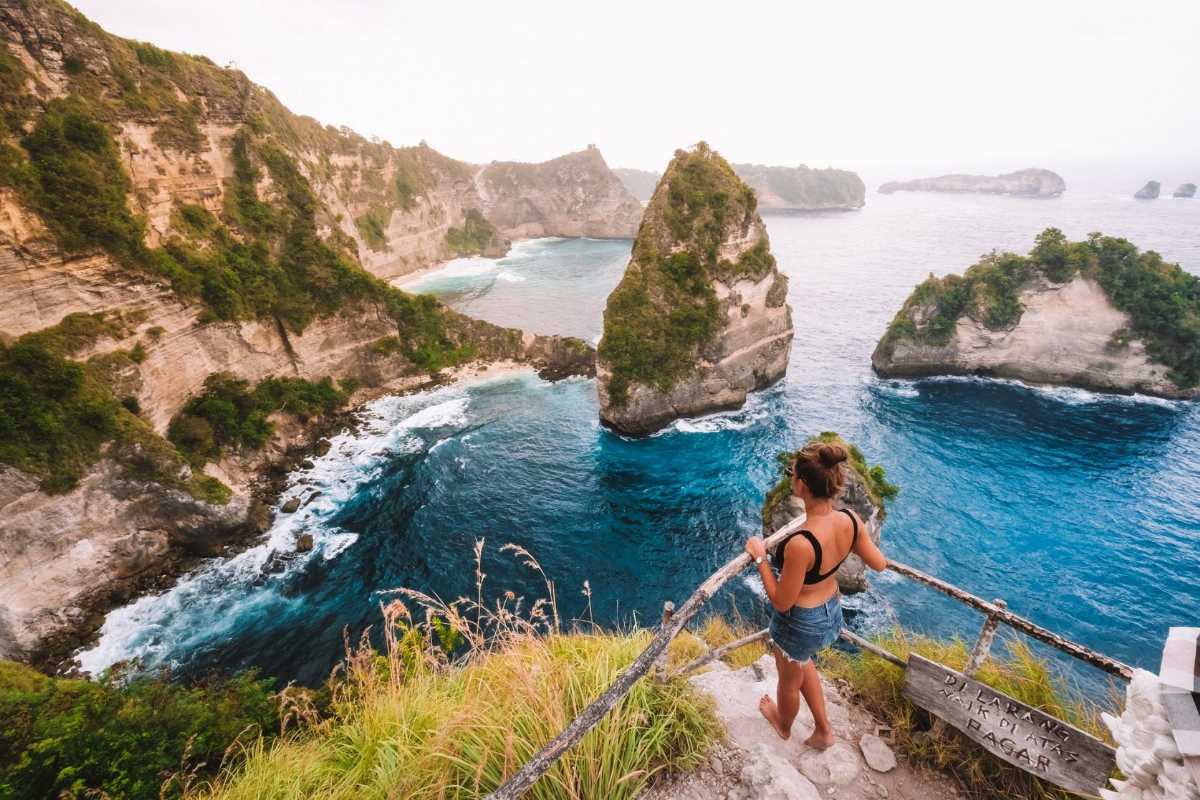 Pulau Seribu translates to thousand island in English, named so because there is a plethora of viewpoints that you can visit in this place. All the viewpoints provides mesmerizing and picturesque beauty of the whole place. Each viewpoint has its unique feature and each of them are equally spellbinding.
12. Kelingking Beach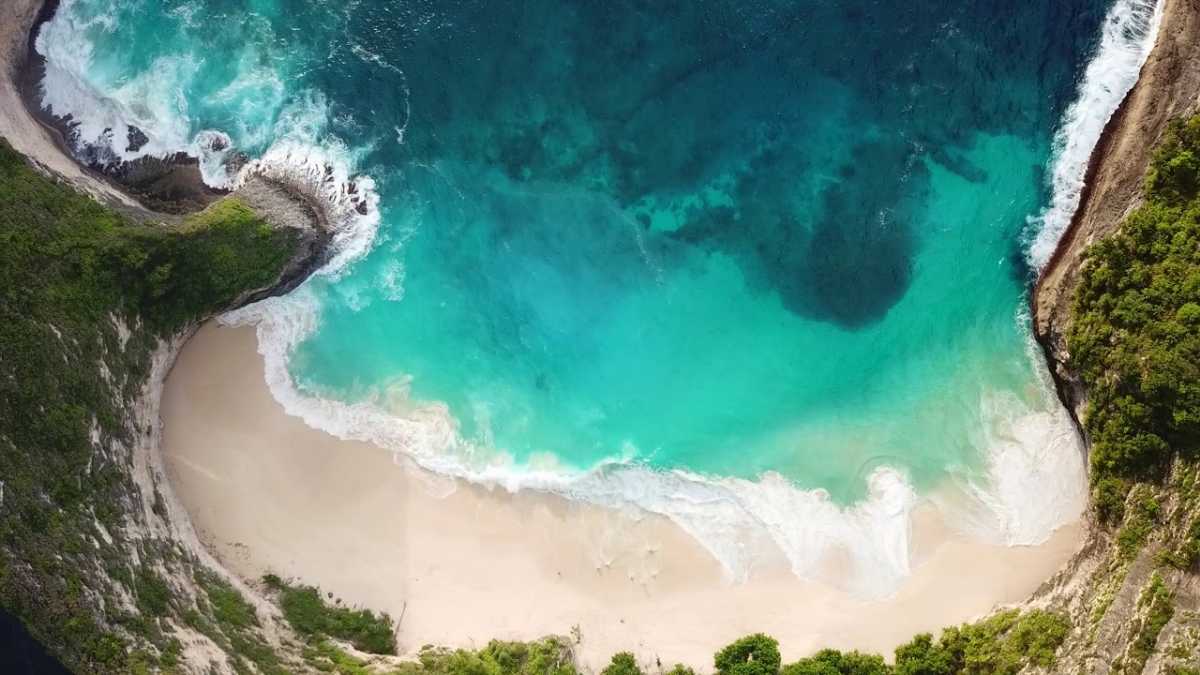 Kelingking Beach
is another beautiful beach on the island of Nusa Penida. This beach would not disappoint you because it is simply spectacular because of its shimmering cold water and white sand beach. This beach is great to relax while sitting near the shore with fresh wind blowing on your face. At Kelingking Beach you will be able to spend some quality time with your loved ones.
13. Rumah Pohon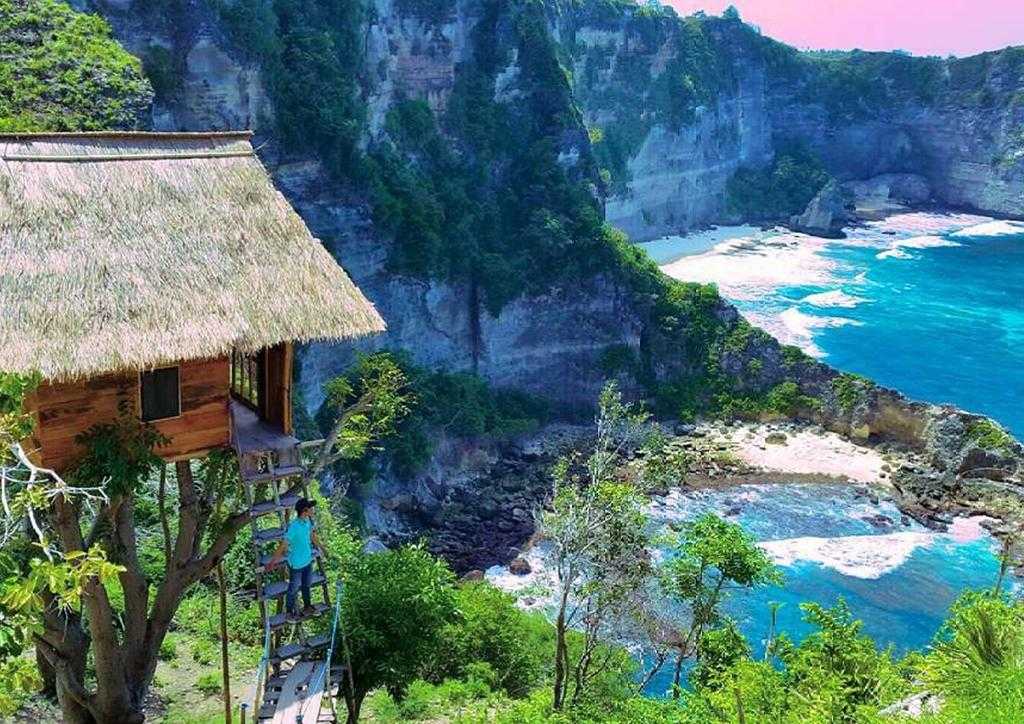 Rumah Pohon is a beautifully constructed tree house located on Nusa Penida Island. Over the few years, this tree house has become a craze among people and a large number of people visit this place to click pictures and witness the beauty of it. The architecture of the tree house is impeccable and it is surrounded by verdant trees that enhances its beauty.
14. Banah Cliffs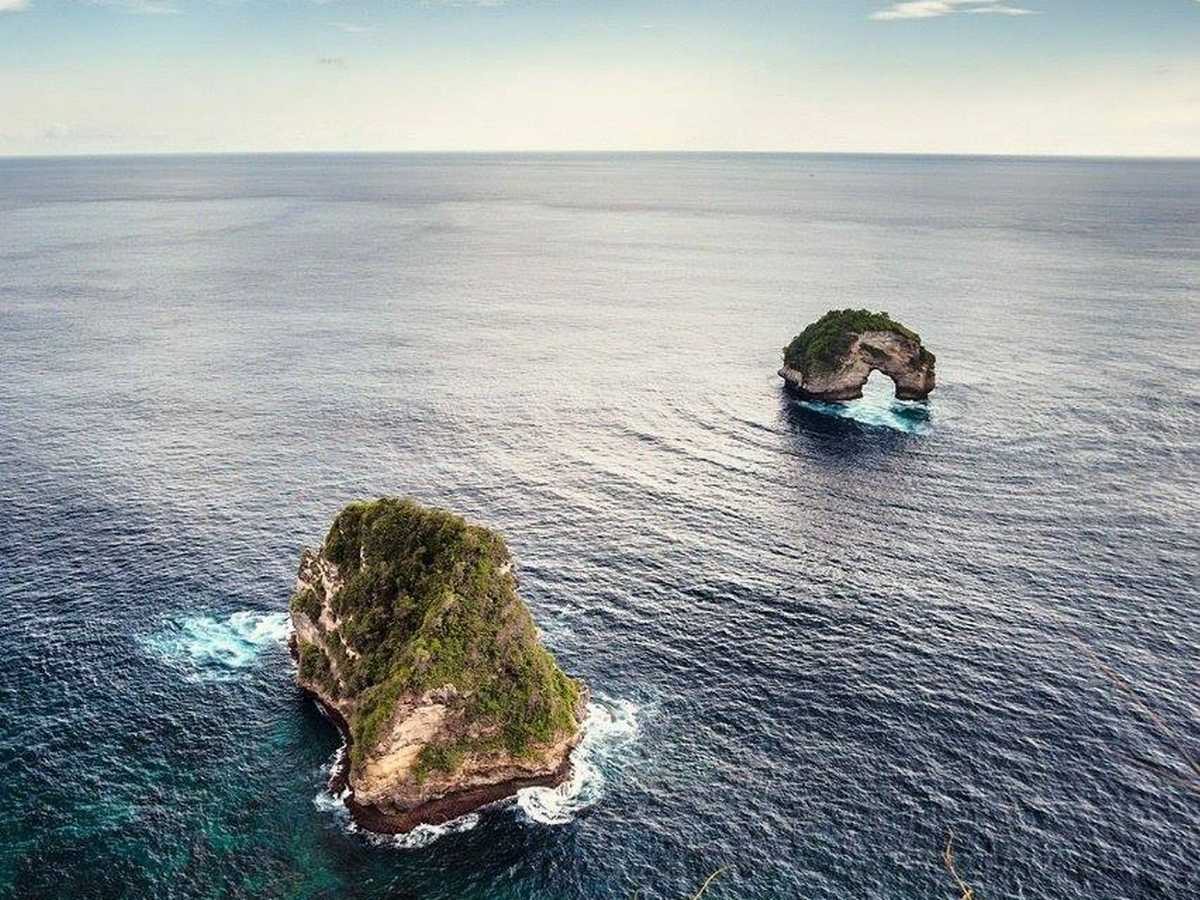 Banah Cliffs comprises of two viewpoints which provide spellbinding and mesmerizing views of the clear blue ocean and the humongous, distinct cliffs there, covered in verdant trees. This place is perfect to visit during the setting of the sun when the whole island is at the peak of its beauty. Banah cliff is a must visit to witness the beauty around this island.
15. Korawa Beach Viewpoint
Korawa Beach Viewpoint is a small viewpoint located close to Atuh Beach that provides stunning views of the whole place. This is the place to visit during the setting of the sun and enjoy the spectacular phenomenon. This is also a great place to sit and relax while enjoying the scenery.
16. Pura Paluang temple
Pura Paluang Temple is a fascinating temple which you must visit because the shrines? here are in the shape of automobiles. It is a one of a kind temple, famous among people who come here to pray and seek blessings or admire the structures.