Nothing speaks true adventure the way paragliding does. From the adrenaline rush of excitement and fear combined to just the feeling of being on top of the world and literally flying, paragliding would be activity on top of the list of every adventure and non-adventure enthusiast alike! This article compiles the top places approved for paragliding in Hong Kong along with some additional information about safety tips, one-day training and different types of paragliding options (tandem and solo). 
Top Places Approved for Paragliding in Hong Kong

1. Long Ke Wan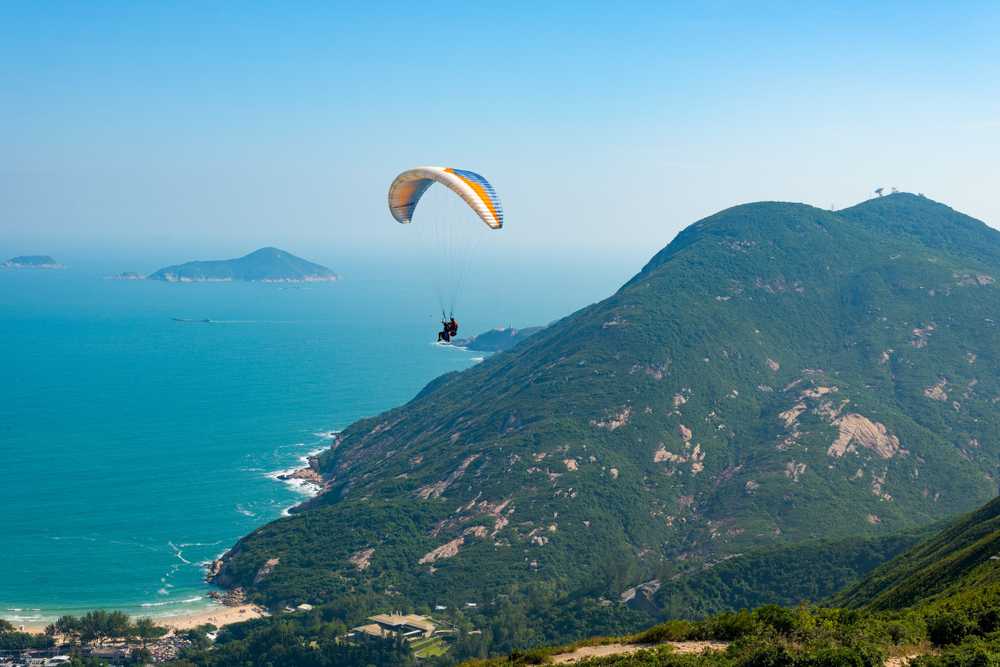 One of the most beautiful beaches in Hong Kong, Long Ke Wan is a secure site with a good landing area, also a primary spot for P1 and P2 level training. It is one of the most popular sites for paragliding in Hong Kong, and one can best enjoy tandem paragliding here. Located in Sai Kung Country Park, it includes a 15 minutes hike to the launch, and the main landing area is near the beach, below the launch spot. 
2. Pak Tam Au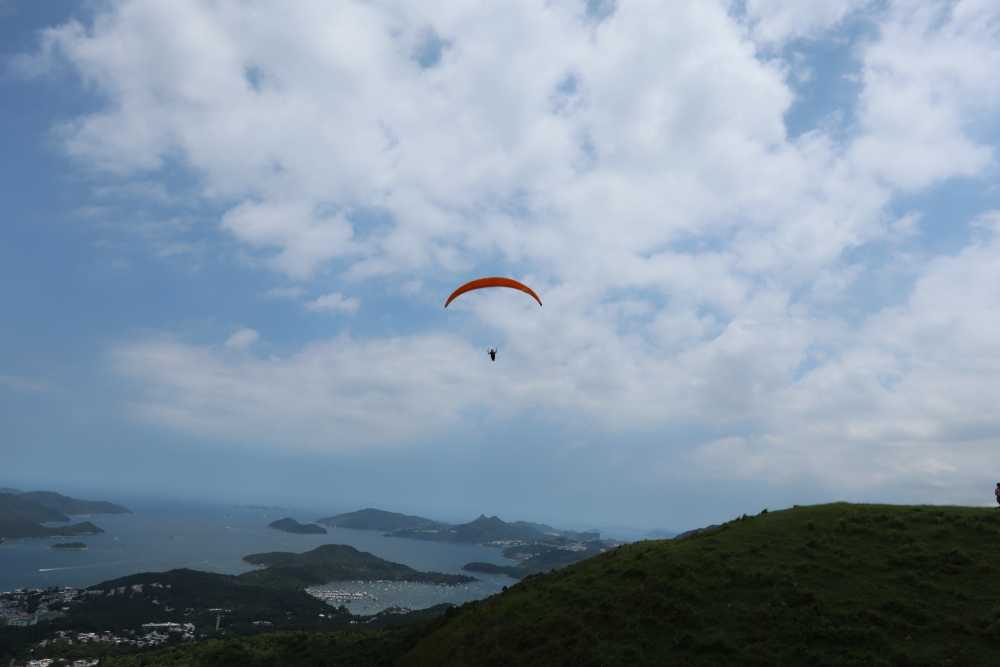 Unlike most other sites, Pak Tam Au is a comparatively challenging one. It is only best if you are trained and practised in the sport of paragliding, and are well pre-briefed with the same,  that you should attempt it here. Located again in Sai Kung Country Park, it involves a 45 minutes long strenuous hike and has limited landing spots depending on the weather conditions. 
3. Pat Sin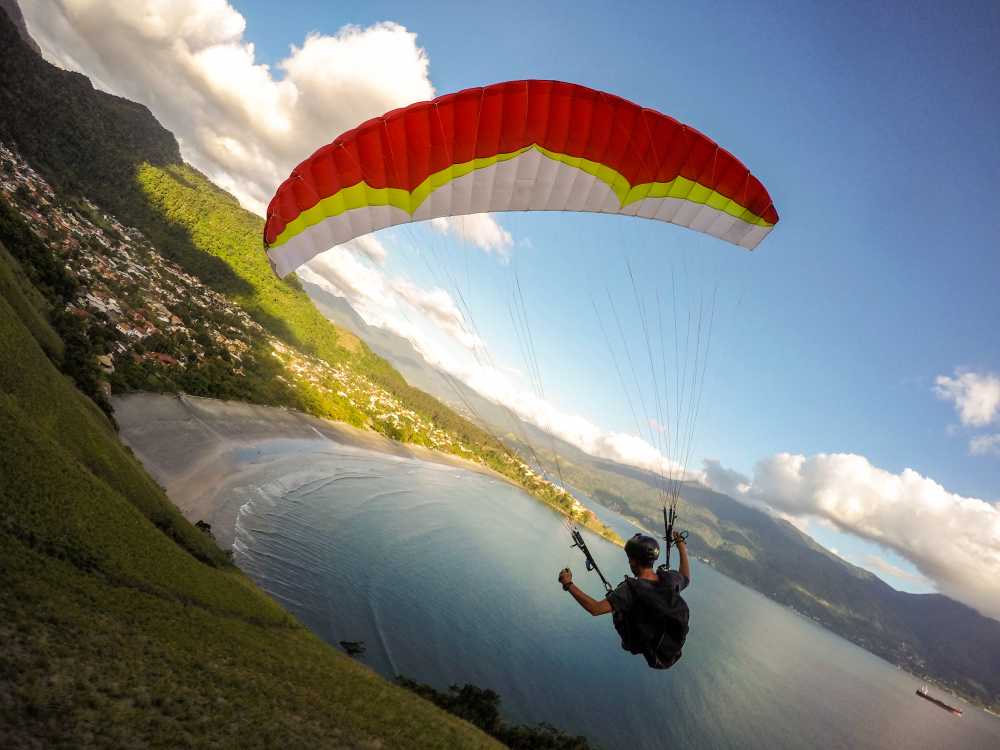 This area is not as frequently used for paragliding as most others in this list. This is because Pat Sin requires S winds for paragliding to be possible which are experienced only during summers. The highlight of this place is the stunning view that can be enjoyed from here. However, a major issue is that there are no proper or safe, identified landing options even though the weather conditions usually are favourable for flying.
4. Ma On Shan
Probably one of the best and most wholesome sites for paragliding in Hong Kong, Ma On Shan creates and sets just the perfect mood and vibe for paragliding. It is surrounded by beautiful, varied landscapes so you will have amazing views as you soar through the clear skies here! Top landings can be easily achieved, and height limits reached thanks to the favourable, thermal wind situation.
5. Sai Wan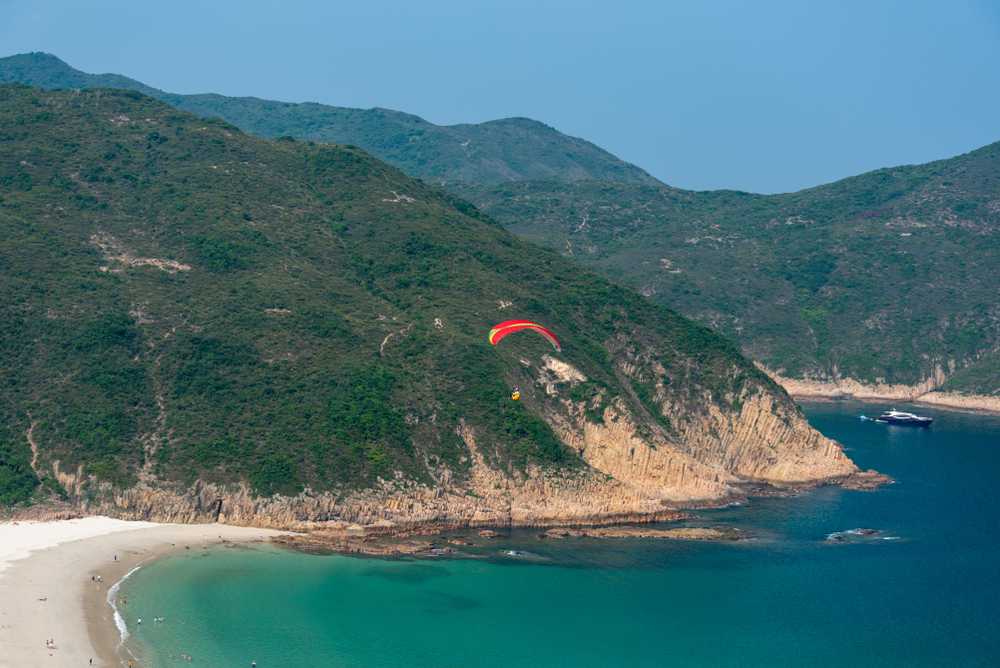 Although Sai Wan is an approved place/site for paragliding in Hong Kong, it is rarely used for this activity. Compared to Long Kee Sai Wan, Sai Wan offers a higher launch. However, recently more people have started rediscovering this site because of its suitability for speed wings.
6. South Lantau East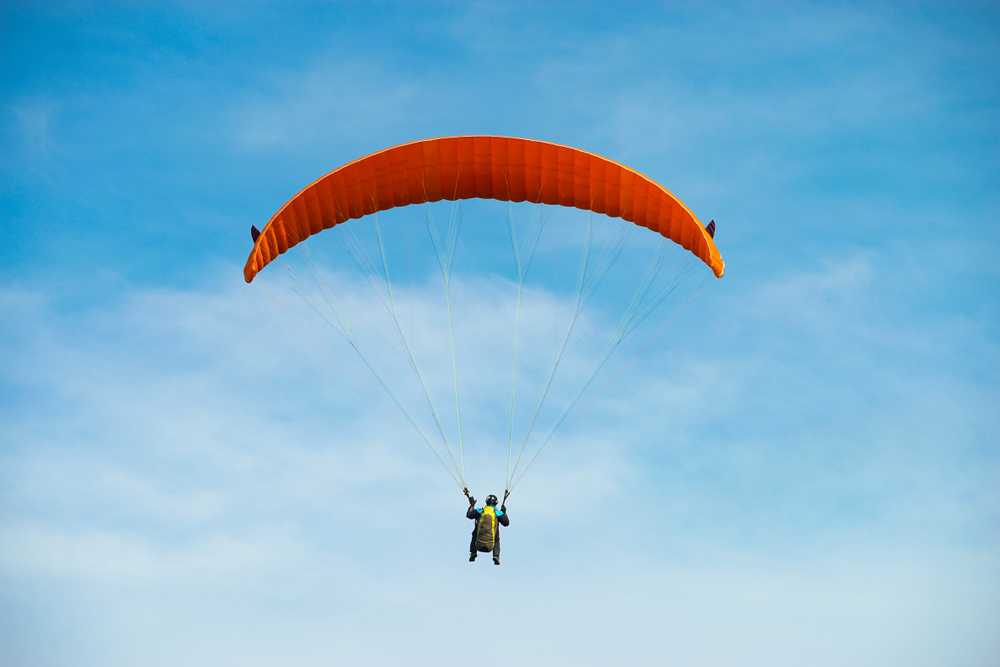 South Lantau has two flying zones- East and West. The skies are mostly clear, bright and sunny, making this a great site for paragliding as you will be able to enjoy beautiful views around you. This place offers good soaring capacity. It has a convenient, easy landing spot near the beach which makes it one of the most loved and popular paragliding spots!
7. South Lantau West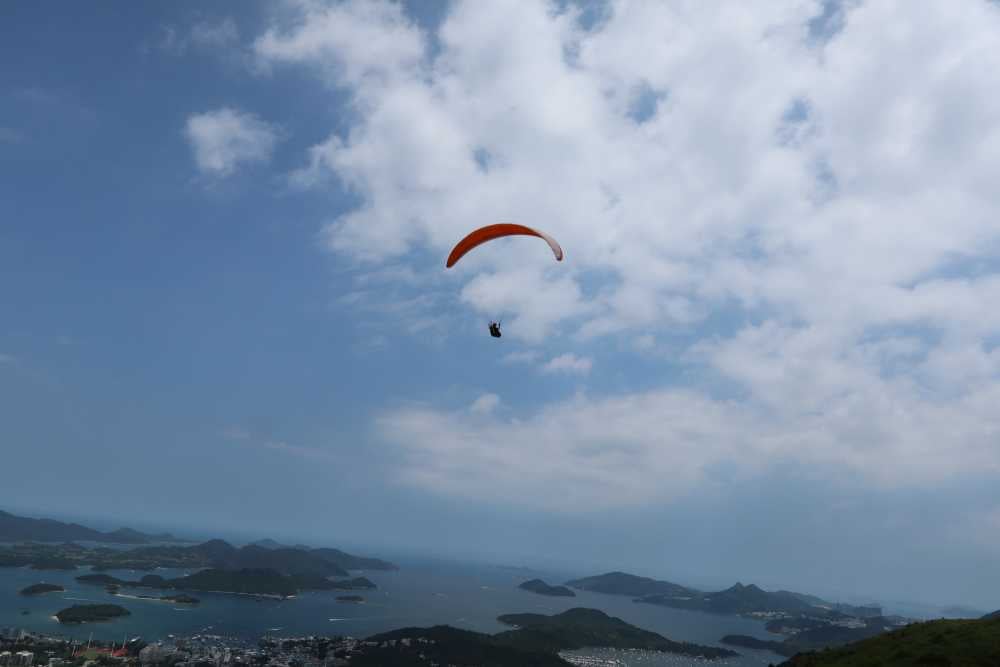 This is the other flying zone within South Lantau. South Lantau West is a good spot/place for soaring through impressive heights, with again mostly clear, bright and sunny skies making the overall paragliding experience amazing! One important thing to note and remember is that flying is prohibited between these two flying zones because of frequent helicopter activity in that region so you either fly only in the west zone or the east. 
Solo and Tandem Paragliding in Hong Kong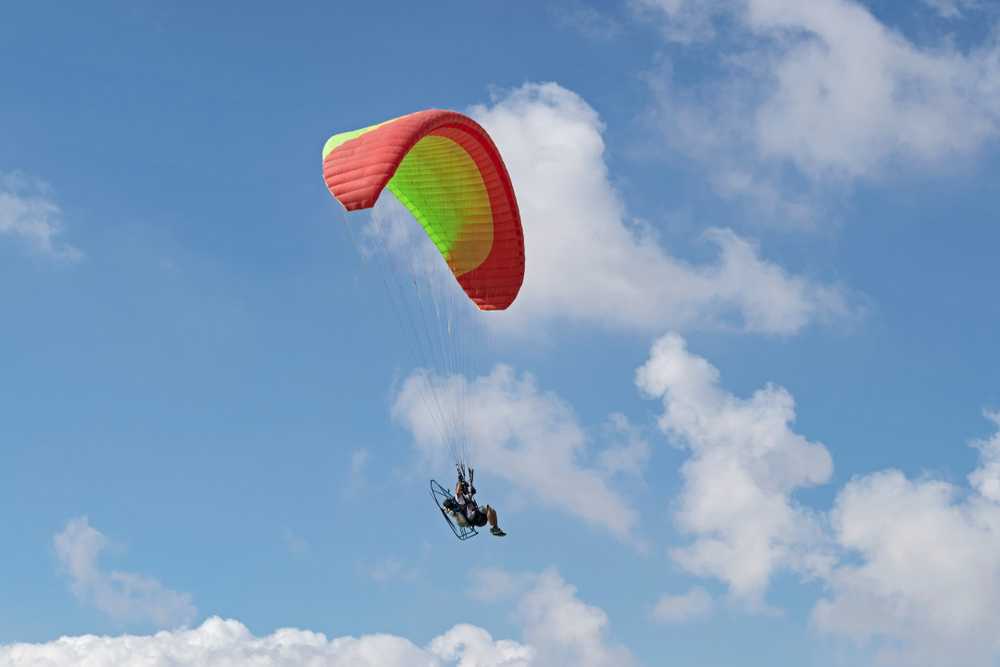 There are two kinds of paragliding- solo and tandem. As the word suggests, solo means be yourself alone, whereas tandem means along with someone else as your partner in the activity. Both require training. It is essential to research and look up which sites are best for solo flights and which are also suitable for tandem ones.
Places Best Suited for Solo Paragliding
Ma On Sha
Long Kee Wan
Lantau Island
Shek O (east)
For Tandem flights, most of the sites mentioned in this article would be appropriate; mainly, the requirement is that it has to be HKPA approved. 
One Day Training Course Details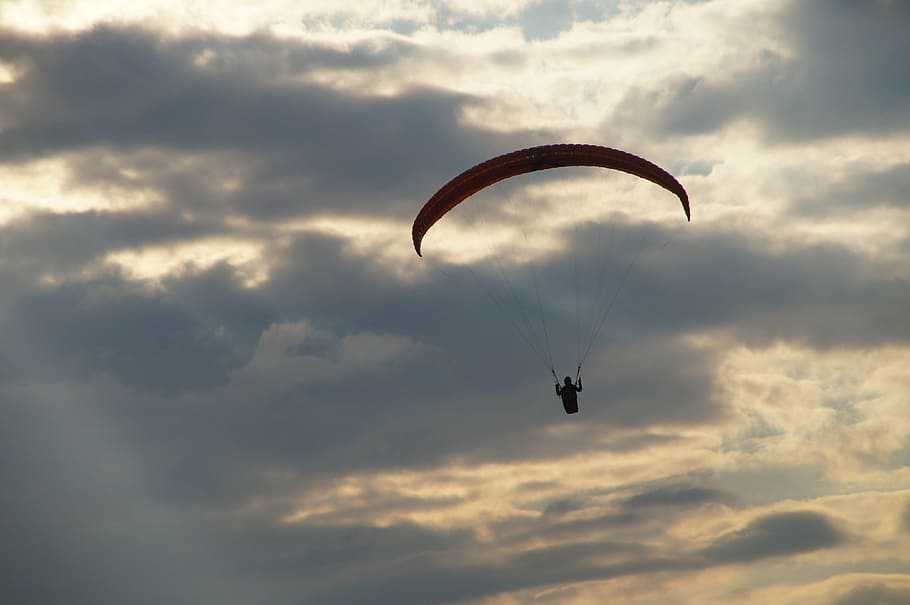 Several approved, certified companies/agencies offer a one-day training course before you can paraglide. It is pertinent to undergo this training from a certified instructor for safety reasons.
This is also called as the taster day where important instructions are imparted about safety gear, flying techniques, things to know along with some demo flights for practice. It is designed to teach you about the basic fundamentals of paragliding. The course fee would typically include-
5 points safety check (helmet, seat belt, wind, traffic and belt)
Direction control and speed control methods of the paraglider 
Lesson on takeoff technology 
How to fly a paraglider safely and in the best way
How to land, landing techniques
Ground gliding control, looking for lift and altitude squat technology
The duration of this course would be around 4-6 hours and the fee for the same is HKD 2300. Reservations can be made online, and the concerned agency/institution will then share the location plus other details regarding it. 
There are also full-fledged courses that range from 3 days to even more if someone is interested in going to higher levels of this sport, take it up more seriously and does not want to do it just once as a beginner. Certifications/qualifications of the same would also be of higher grade or value. 
General Tips

Please know that paragliding is an adventure sport so while it is safe, it will be something that you need to be mentally and physically prepared for and not something you should do without planning or spontaneously unless you are trained for it. 
It is a fairly risky activity, so you will need some certified training for it like the one-day training course to ensure you are ready for it. 
Children should not take part in paragliding in Hong Kong, the same goes for heart patients or people with ailments that don't allow such exposure.
Please listen carefully to the instructor during training and ensure you are wearing/using the safety gears all correctly. Double-check everything
Do your research about which places are best and safe for paragliding.
So what are you still thinking about? Strap yourself in for some crazy fun, fly in the air and forget all your worries in those breath-taking moments. Throw yourself off the cliff and see where you end up (safely no matter what of course)!