While packing for Hong Kong, it is vital to keep in mind the season as it heavily affects the kind of clothes you should be carrying. With a sub-tropical climate, Hong Kong remains mostly hot and humid. Another factor that could influence your choice on what to wear in Hong Kong depends on the activities you choose.
What to Wear in Hong Kong in Spring
March to May
As the weather is unpredictable (typically in this season it is wet and warm), it is better to carry shoes that are water-resistant and to dress in layers. Pack a light jacket, sweater or cardigan to wear and you won't even mind the moody weather.
What to Wear in Hong Kong in Summer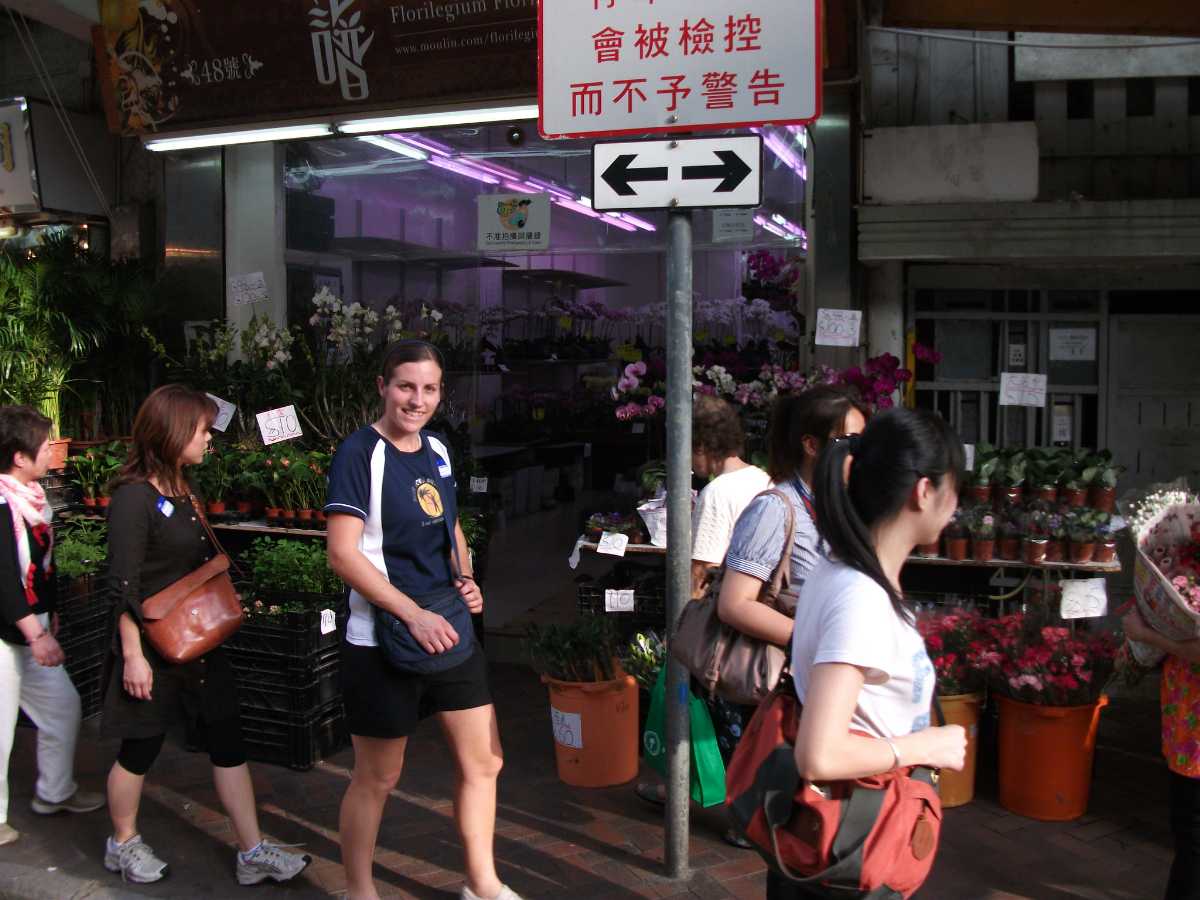 June to September
During these months, a raincoat and umbrella are your best friends. As the humidity is at its highest, pack loose-fitting cotton t-shirts and tops and pair them with leggings or capris. Be smart and avoid light colours that could turn revealing during the rains.
What to Wear in Hong Kong in Autumn
September to November
The ideal time to visit Hong Kong is during the Autumn season when the weather is pleasantly warm during the day and relatively cooler in the evening. You can choose to wear shorts, jeans or long pants with light t-shirts during these months. A softshell jacket or cardigan would also make a great addition to your wardrobe as they are lightweight and also keep you warm during the cool evenings.
What to Wear in Hong Kong in Winter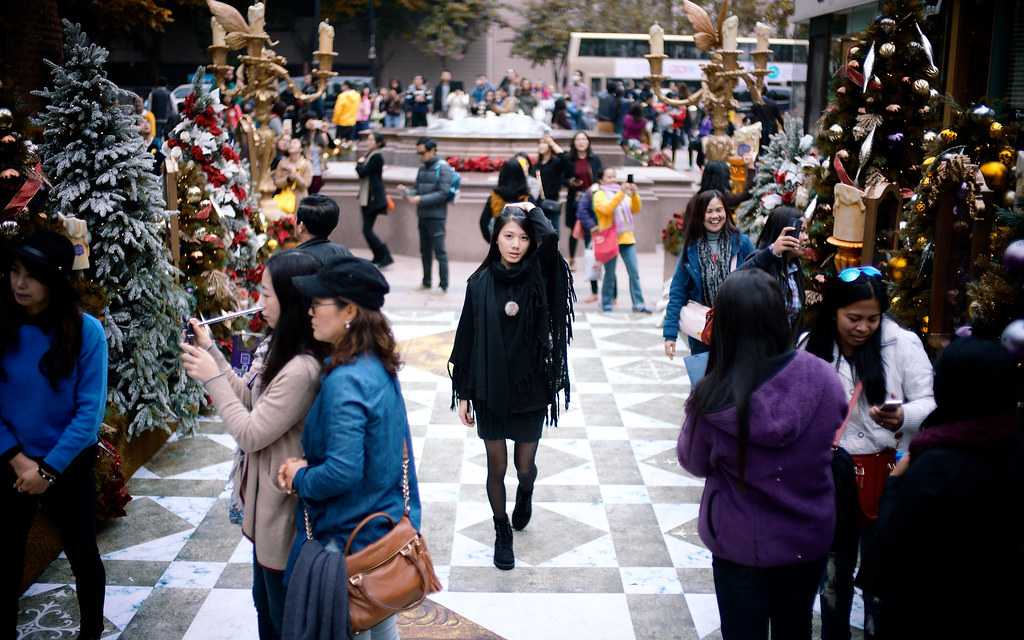 If you are travelling during the winters, it would be smart to leave your shorts, tops, and flip-flops for some long-sleeved shirts, full-length pants or jeans, and a sweater as the weather can be a little chilly. Along with that carry some warm shoes and socks to keep your toes from freezing off! While deciding what to wear in Hong Kong during the winters, you could also sport a scarf as a fashion statement and to, more importantly, protect you from harsh winds. 
What to Wear in Hong Kong for Women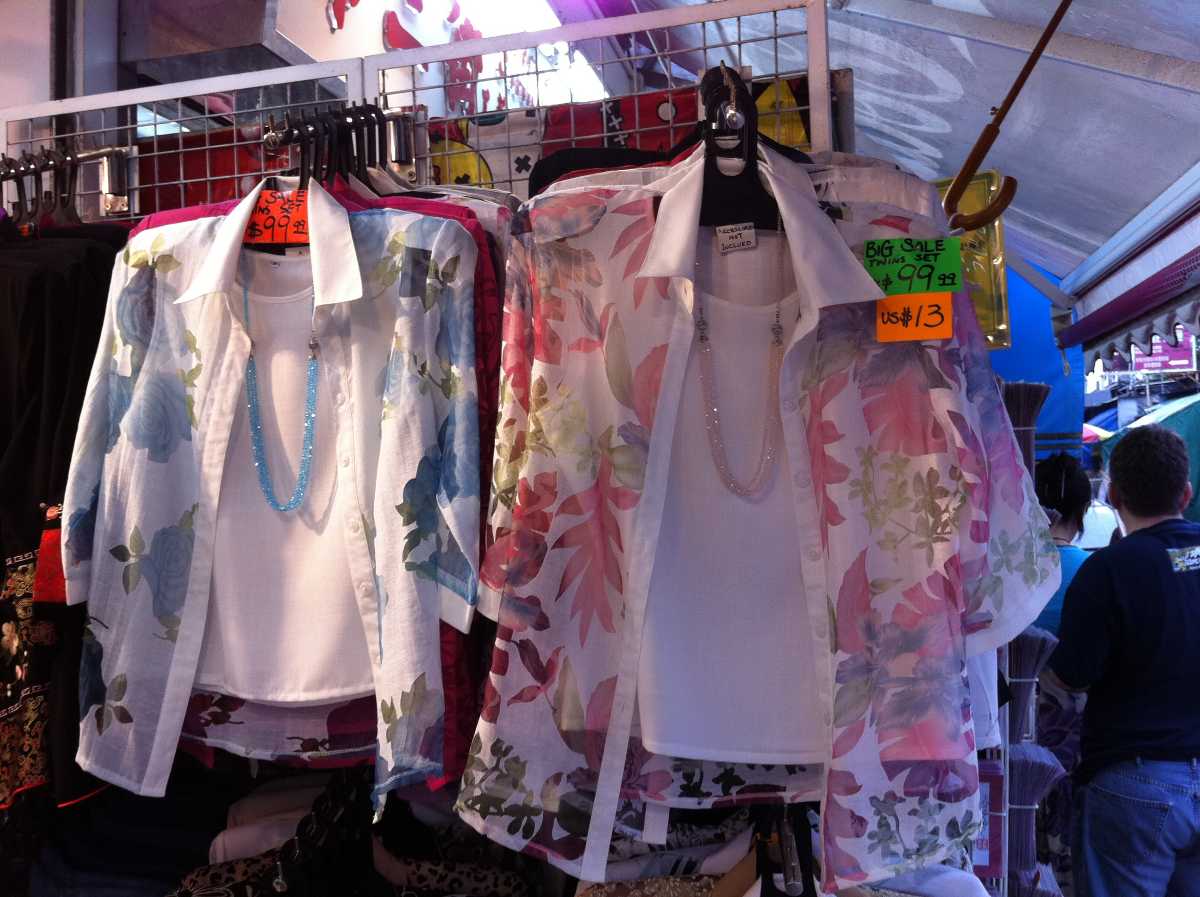 Comfortable pants: 
Ditch the jeans and carry a pair of cotton leggings or linen pants as they're much lighter and more comfortable.

Airy tops for the summer: 
Pack a couple of cotton t-shirts as they are lightweight and end to keep you cool during the summer months.
Shorts: 
Although shorts aren't preferred, you will need a pair or two during the summers. Avoid short-shorts or shorts with rips in them.
Skirts & Dress: 
You can also pack skirts and dresses that are not too revealing or short and can pair them with tights.
Beachwear: 
When packing a swimsuit, go for a one-piece as its important to keep in mind that the city is conservative and modest.
What to Wear in Hong Kong for Men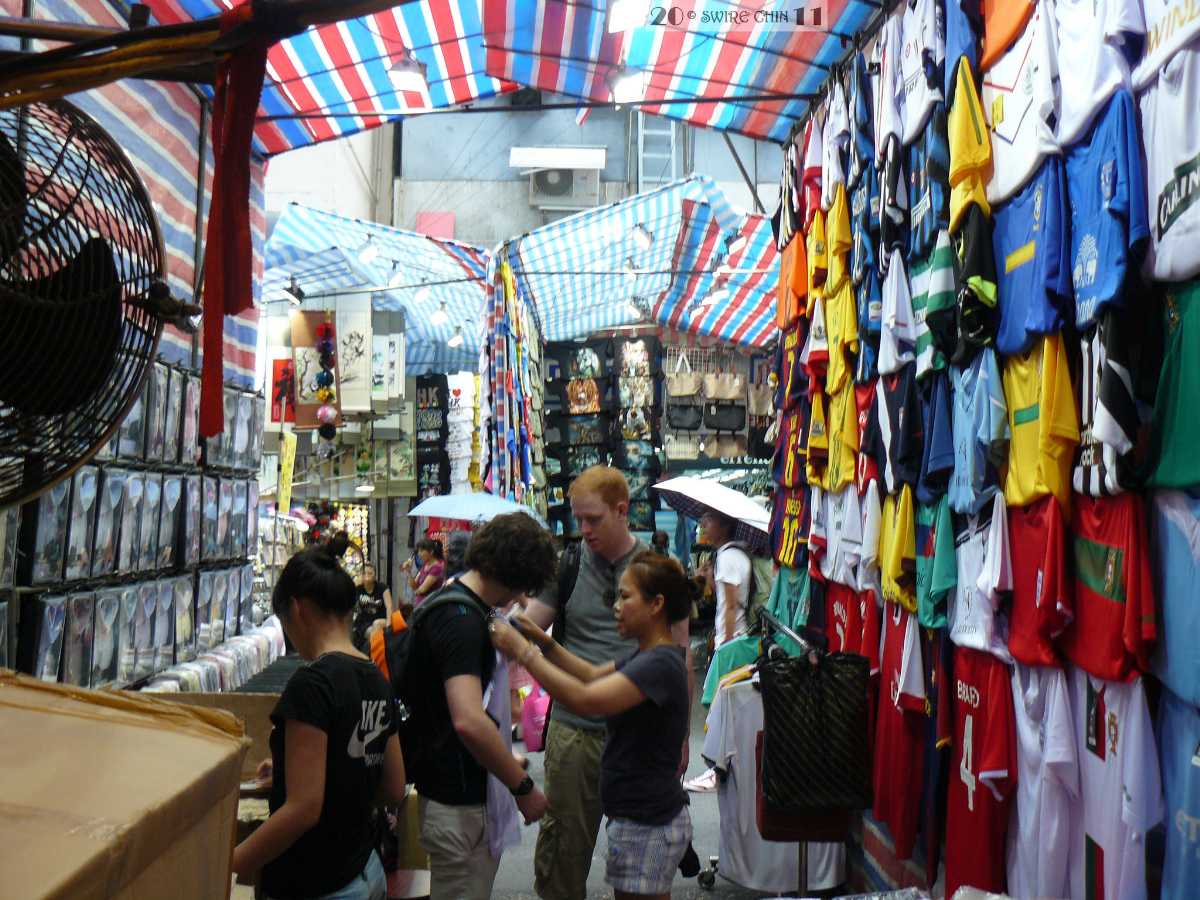 Pants: 
Choose to carry cargo or travel pants. They are a lighter and comfortable option for jeans. They dry quickly and are also a light on the baggage weight.
Shirts: 
The best thing you can do is carry lightweight and breathable shirts that will ensure comfort during the humid Hong Kong climate. You can also pack some tank tops.
Shorts: 
Although shorts are not a favourite pair of clothing among the locals, the weather and heat are such that it is advisable to carry a pair of travel shorts to ensure comfort.  
What Not to Wear in Hong Kong
Inappropriate clothing: 
Do not wear revealing or see-through clothing as it proves to be disrespectful in Hong Kong. The Hong Kong society is very modest and does not easily accept that kind of clothing.
Avoid black: 
Avoid wearing pure black and white outfits as they are sometimes seen as a representation of gangs.
Footwear Most Apt for the Region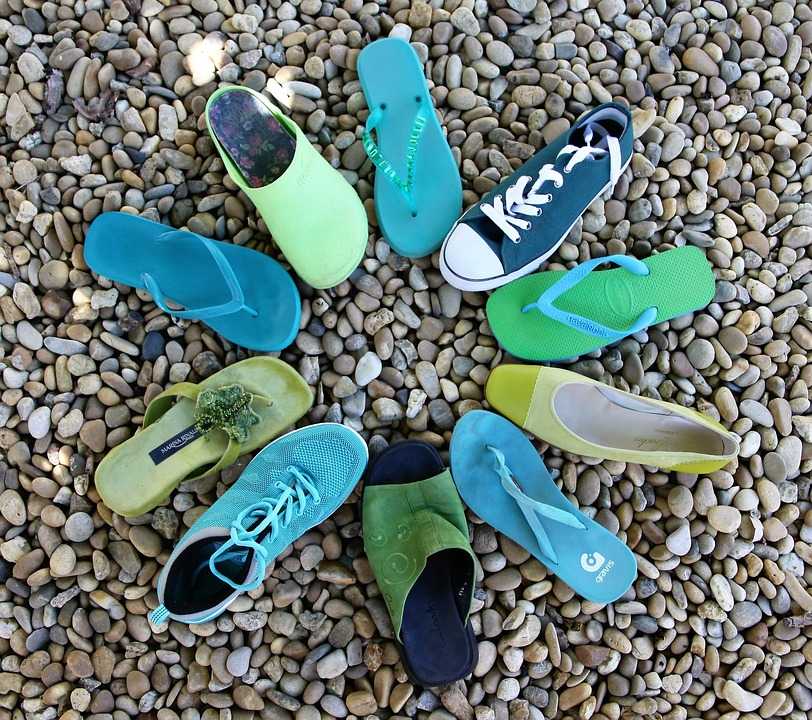 Flats & sandals: 
Apart from packing the right kind of clothes, it is equally important to choose to bring the right type of footwear to wear in Hong Kong. Comfort is the key, so you could bring along a pair of flats or sandals for the days you have some light activities planned. 
Shoes: 
However,  for the days you plan to go hiking or walking around, your best choice would be supportive walking or hiking shoes. If you intend to spend some time at the beach, then you should also pack a pair of flip-flops. 
Heels: 
For those romantic dinners, you would need to have a couple of dress shoes or heels that compliment your outfits.
Again, always keep in mind that the weather in Hong Kong can be unpredictable at times, so carry shoes that you know can withstand the rains.
What to Pack & Tips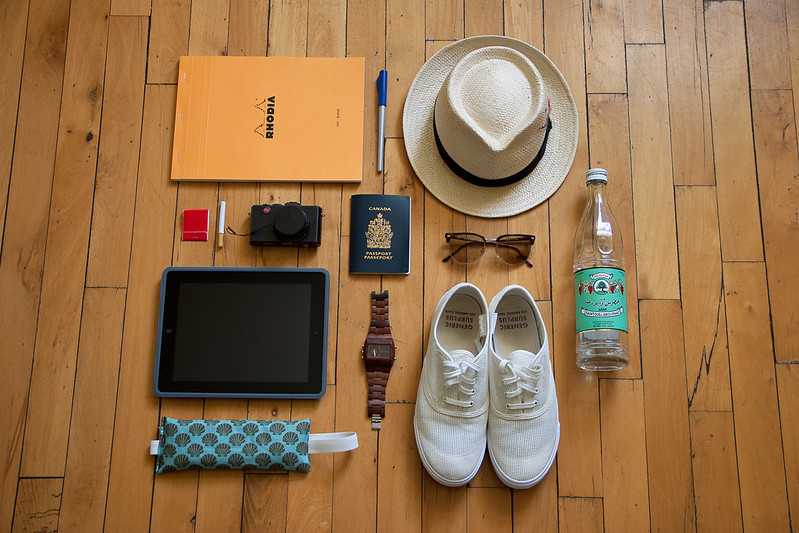 Pack a hat or cap to protect your face from the heat and sun.
A pair of sunglasses to protect your eyes.
A wind shelter or rain jacket umbrella to shield yourselves from the rains.
Similarly, if you have a small and light travel umbrella, then it's a great idea to carry it with you to protect yourselves from the rain. If you don't have one, you don't have to worry because you'll easily find one in the marketplace.
As Hong Kong is quite crowded, it would be smart and efficient to carry a small backpack where you don't have to be worrying about the safety of its contents constantly.
Don't forget to pack some workout or hiking gear; you never know when and where it will come handy.
One of the best ways to dress up in Hong Kong are loose-fitting clothes and light in fabric. Layered clothing is also a good choice to tackle the unstable weather conditions.  
If you plan on staying in a hotel than its always safe to carry a shawl or a light jacket or sweater because although the weather is mostly on the warmer side, the hotels have harsh air conditioning.
If you're going out for lunch or dinner at a restaurant or hotel, it is best to dress smartly. A dress or top and skirt combination with some smart shoes would work great for women while the men can dress in a shirt and pants with loafers and make a stellar impression. This is important as restaurants can refuse entry.
Avoid jeans during summers. Sport t-shirts, shorts, and camisoles instead.
Dress according to the local rules and customs, especially while visiting temples and other religious sites. 
Now that you have a fair idea on what to wear in Hong Kong, go shopping, get packing and bon voyage!