Hong Kong is one of the most happening destinations in Asia and features in the list of most densely populated cities in the world. From being a British colony to becoming a top financial centre of the world, the region has come a long way in the past 100 years. Besides all the attractions and glamour, there are a lot of tales in the confines of Hong Kong. Walking in Hong Kong is the best way to experience the city like a true local. Here, we have curated a list of some of the best walking tours in Hong Kong - 
1. Hong Kong Free Tour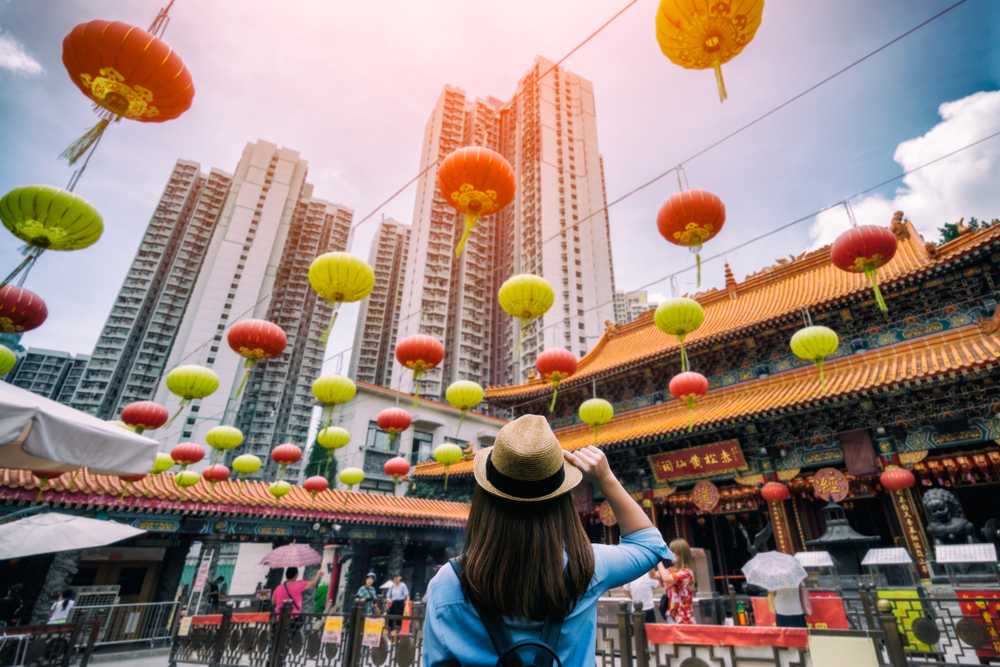 Hosted by a team of young volunteers who are passionate about telling stories about Hong Kong, this is a tour which covers none of the tourist attractions. Instead, they take you to places which are of political, historical and cultural significance to Hong Kong. During these not-so-glitzy courses while walking in Hong Kong, you'll find guides who are very knowledgeable about the city and bring about a personal touch to the journey. 
Timings - 10 AM and 2 PM
Duration - 2.5 hours
Start and End Points - Admiralty MTR Station to St. John's Cathedral
Price - HKD 100 - HKD 150
Locations Covered - Central Government Complex, Tamar Park, People Liberation Army Building, Bank of China, St. John Cathedral
Guided - Yes
2. Full-Day Private Customized Tour - Hello Hong Kong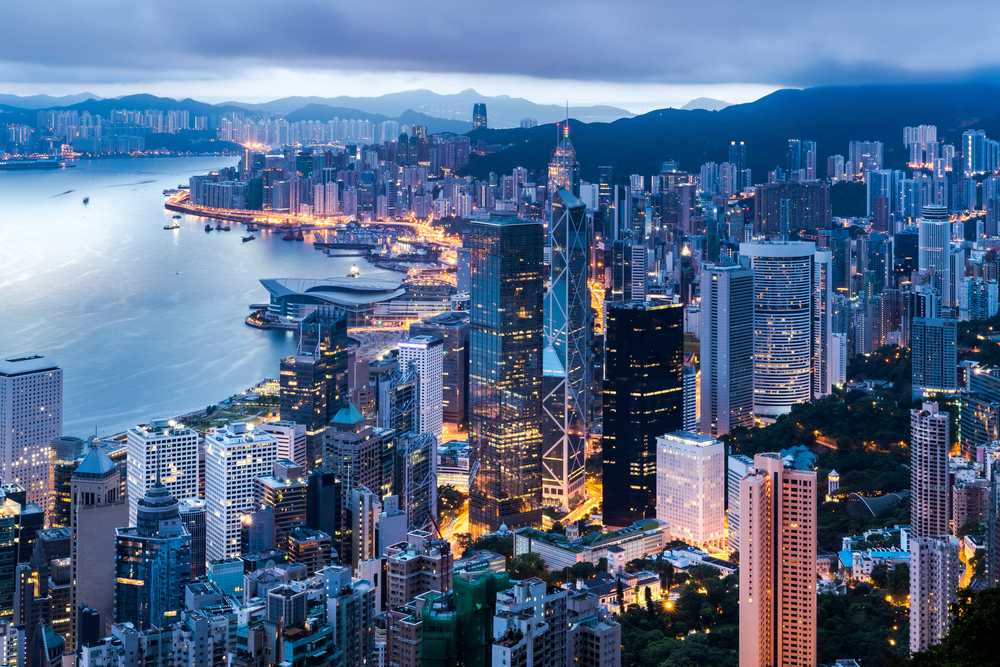 It is a customizable tour in which you can decide the destinations based on your interests such as food, shopping, photography, etc. The itinerary can accommodate numerous popular destinations with a stopover duration of your choice, and a guide will be assigned to you. This could be your best bet if you only have a day and want to go walking in Hong Kong!
Timings - Flexible
Duration - 4 to 8 hours
Start and End Points - Your Hotel to Victoria Harbour
Price - HKD 2000 for a small group
Locations Covered - Victoria Peak, Causeway Bay, International Finance Center, Ladies Market, Bruce Lee Statue, Nan Lian Garden, Graham Street Market
Guided - Yes
3. Sham Shui Po District - Hong Kong Foodie Tasting Tours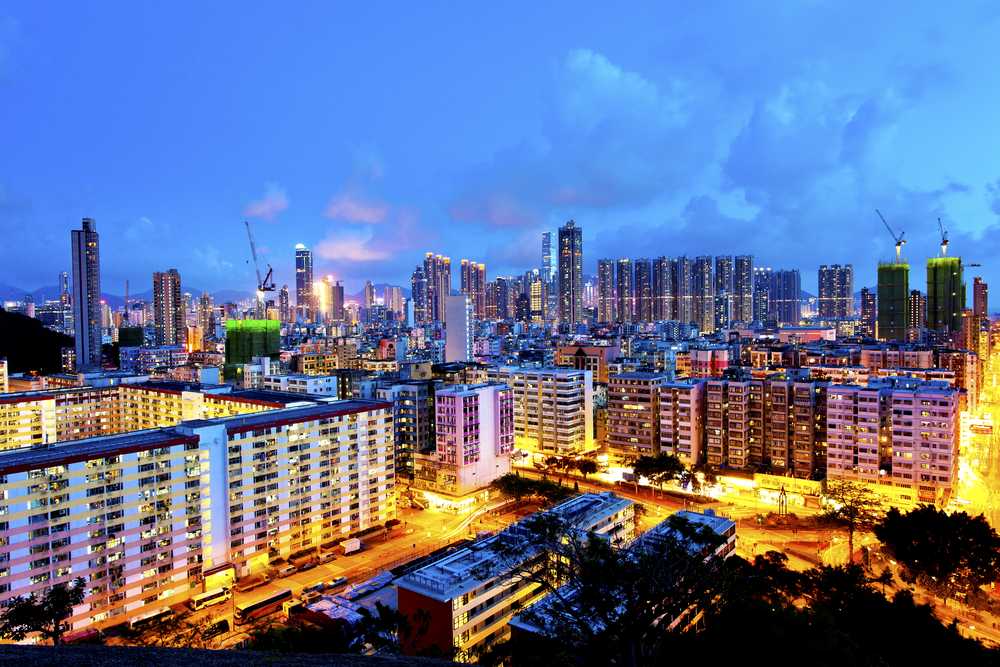 It is one of the most happening street food destinations in all of Hong Kong. This neighbourhood in Kowloon is known for its authentic food joints that serve a few of the most delectable dishes. This tour is sure to emerge as a gastronomic affair while leisurely walking in Hong Kong!
Timings - 9 AM to 1 PM
Duration - 4 hours
Start and End Points - Sham Shui Po MTR Station
Price - HKD 770
Locations Covered - Cha Chan Teng (a cafe), a traditional pudding shop, speciality soy store, Chiu Chow-style restaurant, a long-established bakery and a handmade-noodle shop
Guided - Yes
4. The Private Layover Tour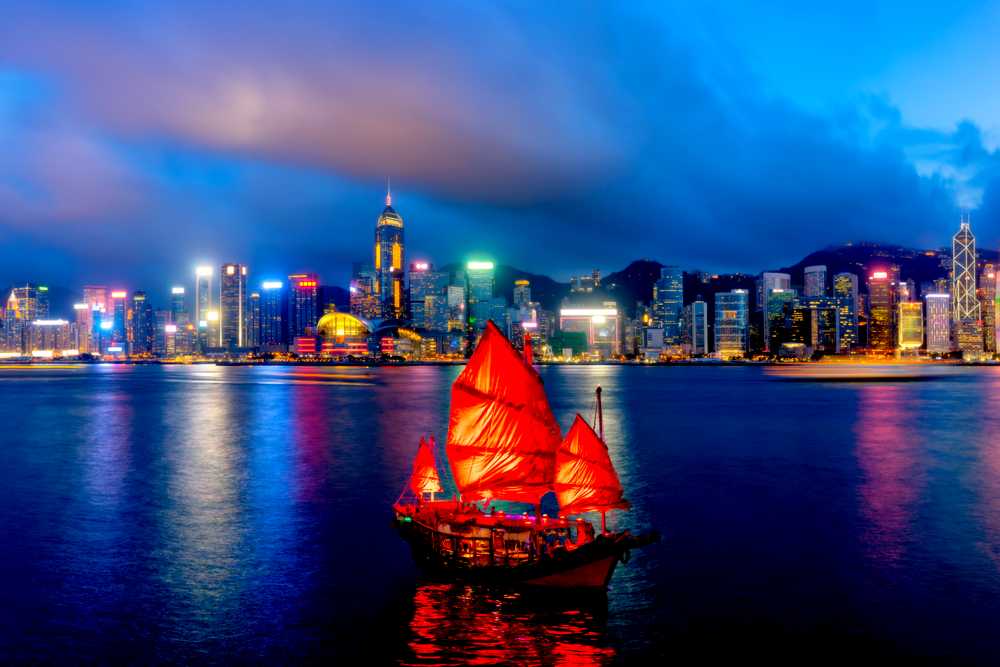 Stopping for a layover in Hong Kong and don't know what to do? Take a tour! It involves a tour guide taking you around to the nearby places within an optimal duration. Most places covered in the itinerary have many eateries and flea markets which means you can grab a quick bite or take home a few souvenirs. Do remember that you should have a minimum layover of 7 hours to cover all the places.
Timings - Anytime during the day
Duration - 5 hours
Start and End Points - Airport to Tai Kwun
Price - HKD 950
Locations Covered - Kowloon City, Tsim Sha Sui, Sham Shui Po, Central, Man Mo Temple, PMQ, Tai Kwun
Guided -Yes
5. Fishing Village Tour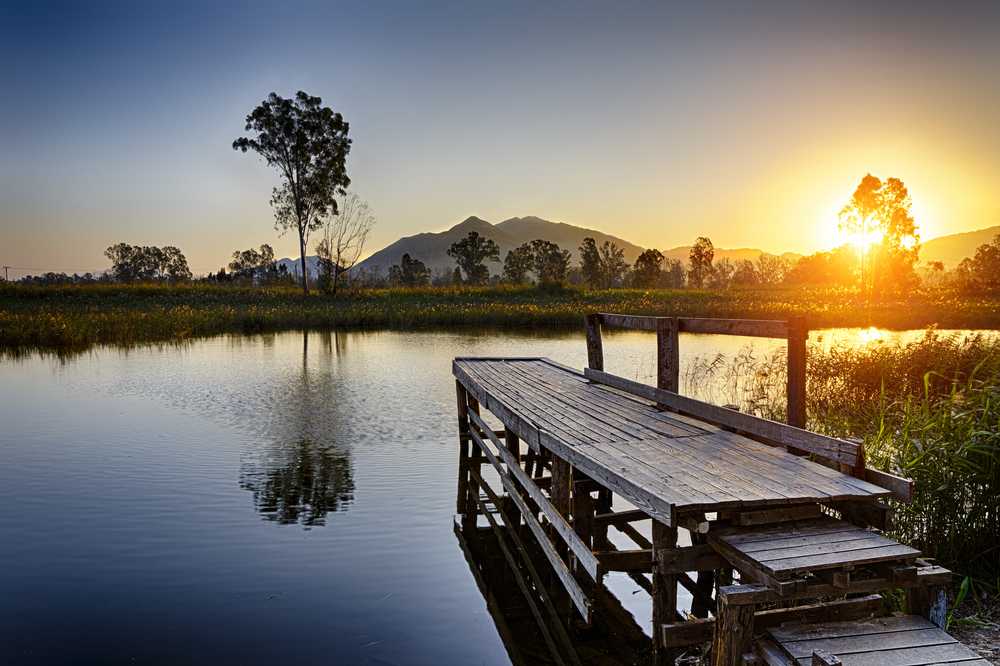 Shau Kei Wan was a typhoon shelter and shipbuilding centre for the local fisherman. A number of them built their livelihood around it, and several temples were built in the neighbourhood. Located on the northeastern corner of Hong Kong, this walk in and around the city will give you a lot of insights into the lives of the fishermen community.
Timings - Anytime during the day
Duration - 3 hours
Start and End Points - MTR Shau Kei Wan Station to Tam Kung Temple
Price - Free (Entry Fee as Applicable)
Locations Covered - Shing Wong Temple, Tin Hau Temple, Hong Kong Museum of Coastal Defence, Yuk Wong Temple, Tam Kung Temple
Guided - No
6. Ping Shan Trail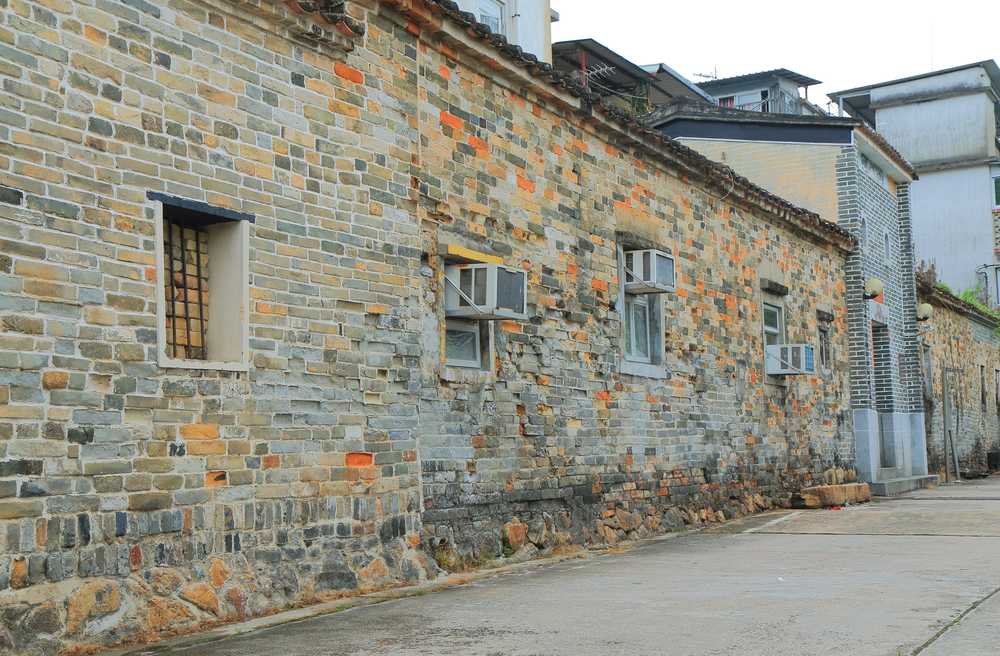 There are quite a few places of historical interest in Yuen Long which will surely catch your attention. This trail includes visits to age-old temples and properties dating back to the 13th Century when the Yuan dynasty ruled the locality. It is relatively simple to endure walking in Hong Kong along this trail as the places are close by, and there are clear trail signs all along the way.
Timings - Anytime during the day
Duration - 3 hours
Start and End Points - MTR Tin Shui Wai Station to Ping Shan Tang Clan Gallery
Price - Free (Entry Fee as Applicable)
Locations Covered - Tsui Shing Lau Pagoda, Shrine of the Earth God, Sheung Cheung Wai, Yeung Hau Temple, Tang Ancestral Hall, Ching Shu Hin, Hung Shing Temple
Guided - No
7. Wan Chai Tour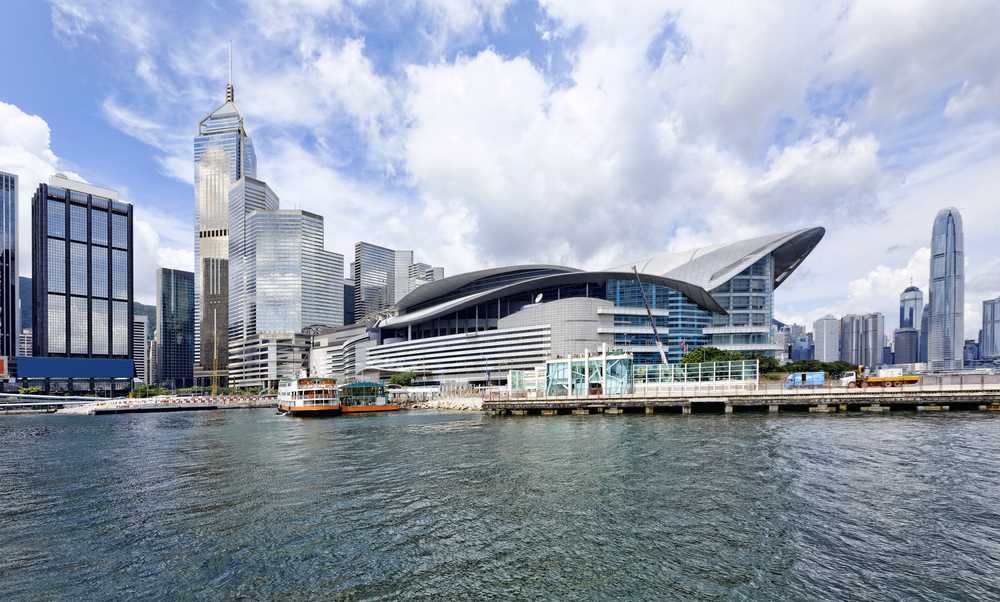 The bustling area of Wan Chai juxtaposes the deep-rooted history of the city with its colonial influence. An important location when it comes to business and commerce, the place also houses many temples from the 19th century. This walking tour in Hong Kong is a blend of temples, fun activities, eateries, and gives you room to grab a drink towards the end of the day. Do catch the flag hoisting ceremony that takes place every day at the Golden Bauhinia Square.
Timings - Anytime during the day
Duration - 6 hours
Start and End Points - MTR Wan Chai Station to Star Street Precinct
Price - Free (Entry Fee as Applicable)
Locations Covered - Golden Bauhinia Square, Ani-Com [email protected], Pak tai Temple, 7 Mallory Street, The Blue House Cluster, Hung Shing Temple, The Pawn
Guided - No
8. The Dragon's Back Hiking Tour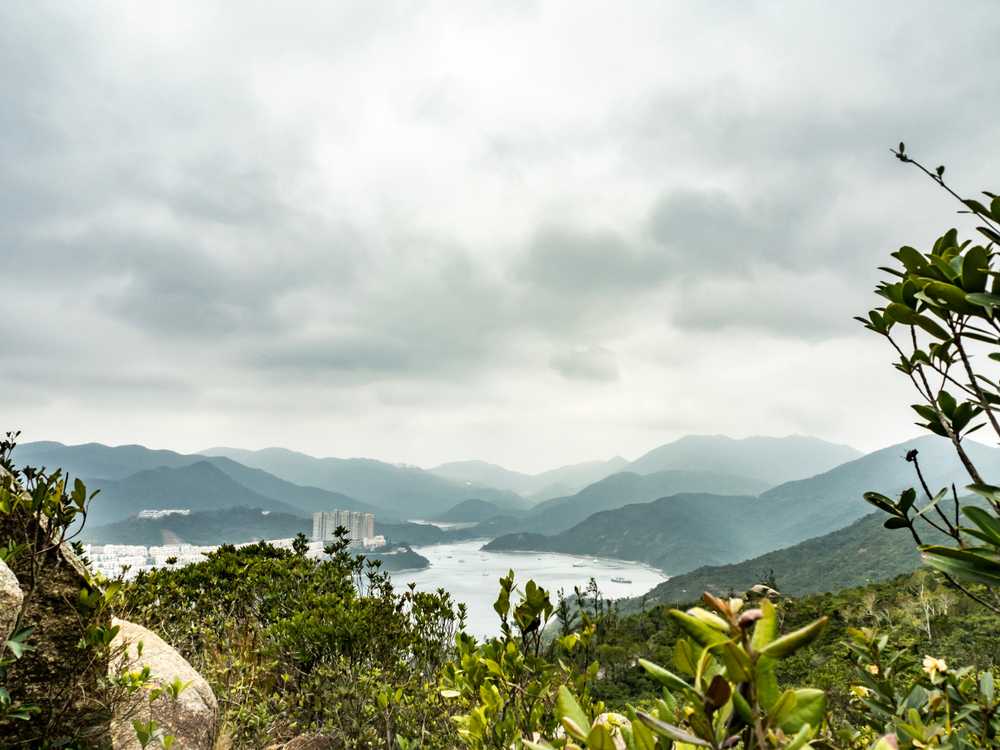 Yes! You can go on a hike amid this urban jungle. The dragon's back hiking tour is one of the popular walking tours in Hong Kong taken up by tourists when the weather is right. Owing to its stunning visuals, lush greenery, and numerous ridges it was declared as the best urban hike by the Time magazine. The climb is moderately tricky so save all the energy to mount the dragon's back!
Timings - 11 AM - 4 PM
Duration - 5 hours
Start and End Points - Shau Kei Wan
Price - Free (Entry Fee as Applicable)
Locations Covered - Dragon's Back, Big Wave Bay Beach
Guided - Yes
While walking in Hong Kong, you are sure to find hidden wonders. However, it is undoubtedly taxing and requires ample time. Also, many scheduled visits get cancelled due to administrative or weather issues, so it is best to check with the organizers beforehand. Most importantly, do not hesitate to seek help in times of need since more than half of the natives in the city speak in English.