Hong Kong is a well-connected modern metro city. Be it the taxi, tram, ferry, bus or rail; the city has it all. 
Modes of Public Transportation in Hong Kong
Here are the various transport options the city has to provide:
1. MTR Services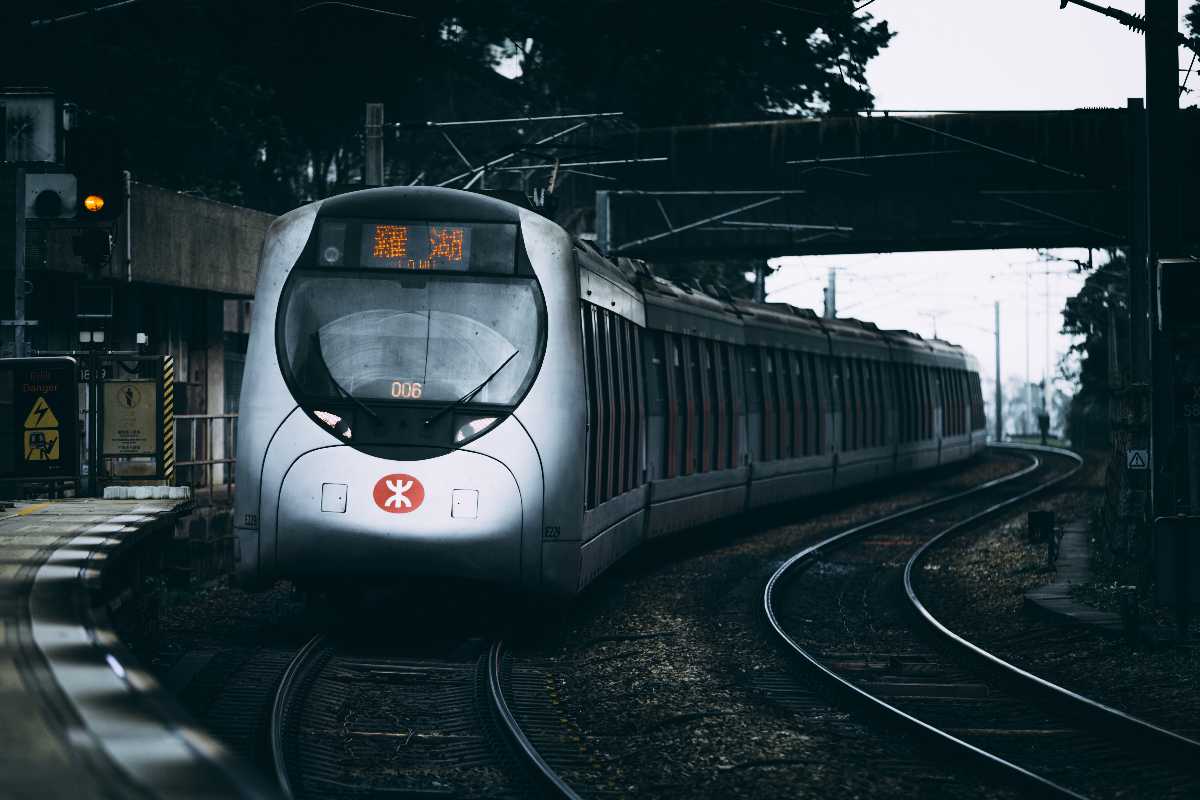 Mass Transit Railway (MTR) is the most used and most popular mode of public transport in Hong Kong. It connects 80 stations across Kowloon, Lantau Island, Hong Kong Island and the New Territories, over ten lines. They run very frequently every 2-4 minutes from 6 AM till 1 AM. They comprise of light, underground, and overground rails.
2. Buses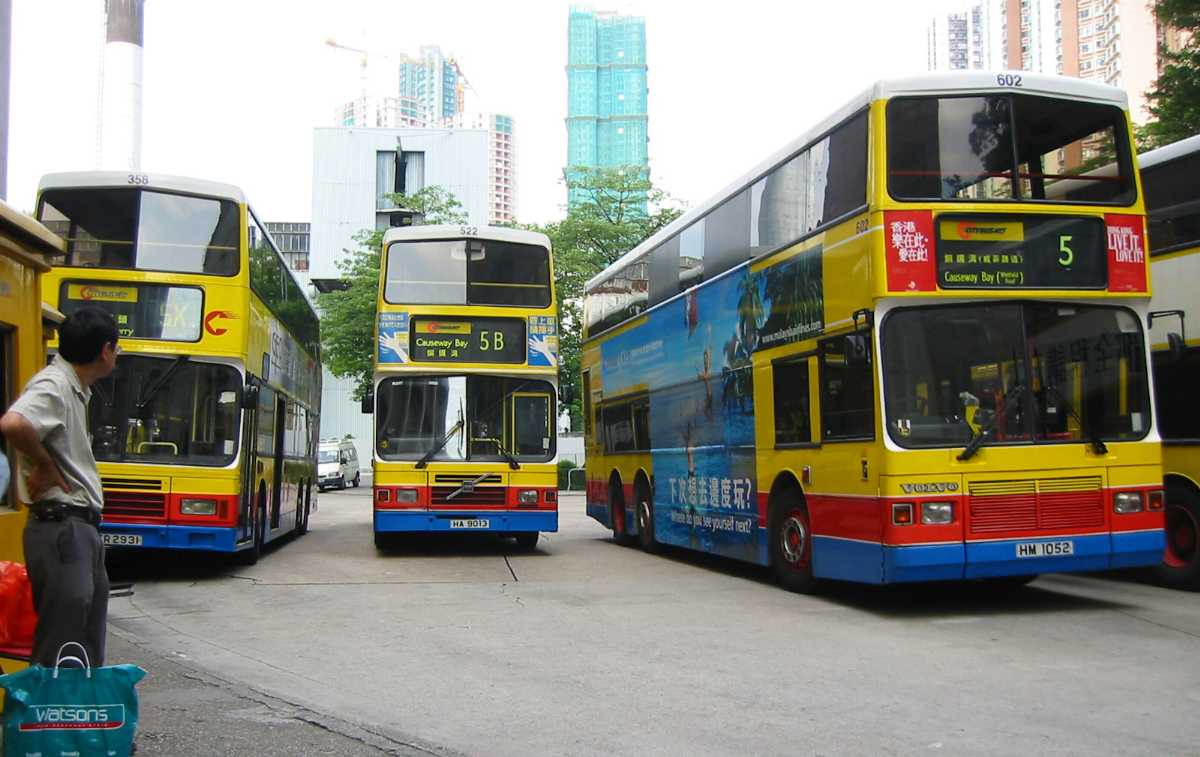 While the MTR covers the northern areas of the Hong Kong island, buses cover almost all areas in the city including the Southern side (Aberdeen, Ocean Park, Stanley Market, etc.). These buses are usually air-conditioned, and run throughout the day, until midnight. Make sure to render exact change while paying for the ride, as there is no refund if you pay more. You could even use an Octopus card to pay, just make sure to tap on the machine at the stations. 
3. Taxis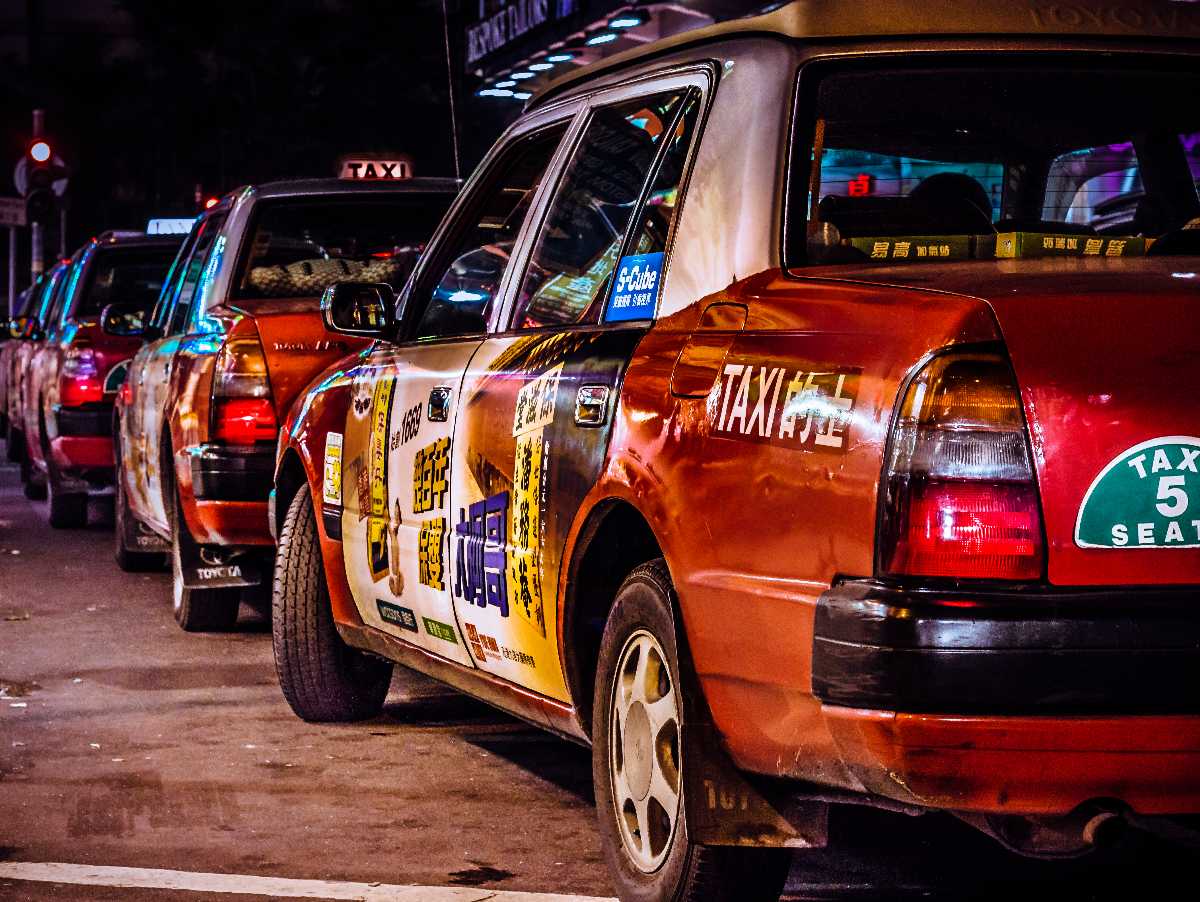 Taxis in Hong Kong are of 3 types, distinguished by three colours - red, green, and blue. Red taxis go around serving all urban parts of the city, except for the southern side of Tung Chung Road and Lantau Island. Lantau Islands have Blue taxis operating in the area, and the Green ones service the new territories.
4. Trams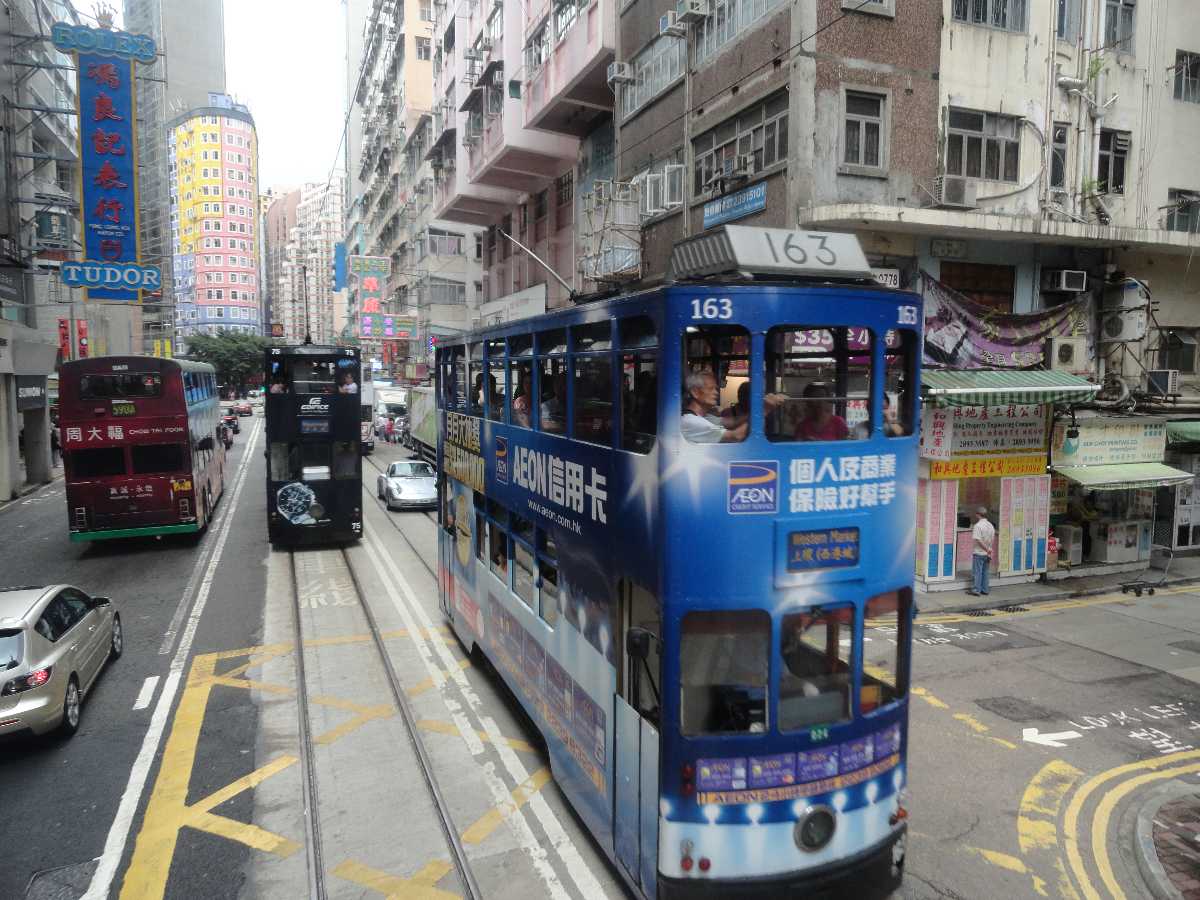 The tramline functions only in the northern region of Hong Kong Island. Between 6 AM till 12 midnight, there are six routes with 120 tram cars, operating between Kennedy Town and Shau Kei Wan every 2-4 minutes.
5. Ferries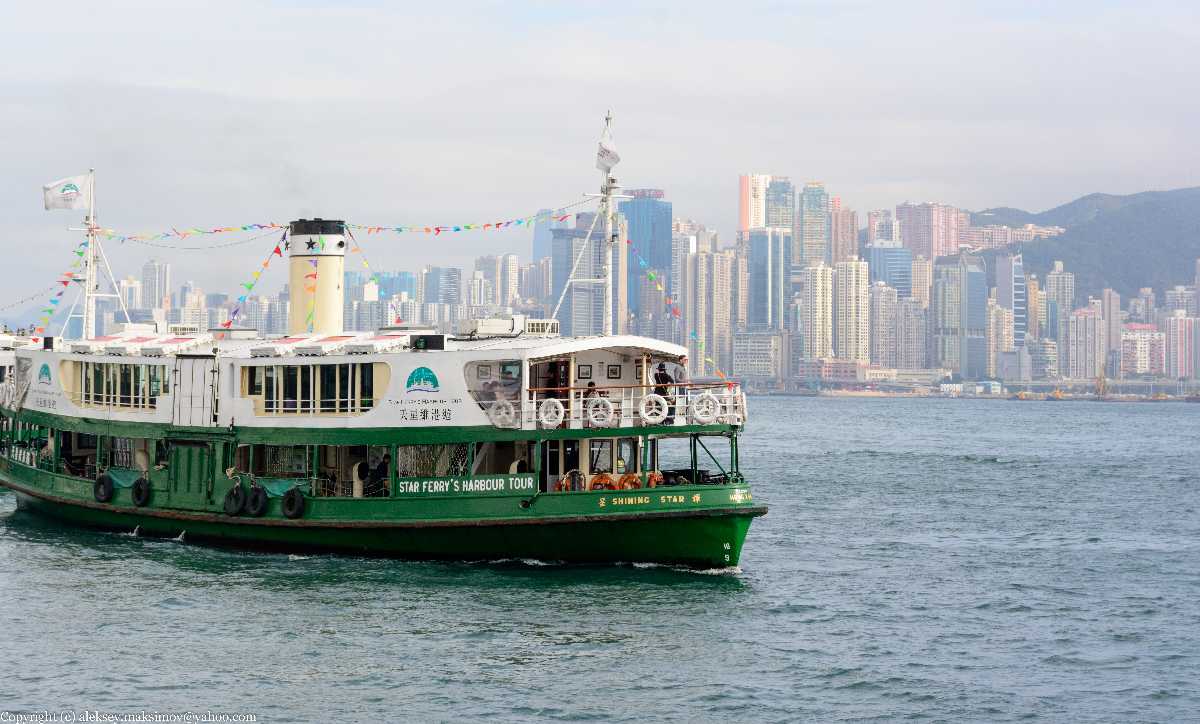 Ferries are an easy, cheap, and quick way to commute between Hong Kong Island and Kowloon. They are the only transport to the Outlying Islands such as Pen Chau or Cheung Chau Islands.
Pro-Tip:
Investing in an Octopus card is a good idea to go about in and around the place. 
What is an Octopus Card
An Octopus card is a contactless, smart card widely used to pay for all public transportation in Hong Kong and even at many shops, departmental stores, parking spaces, eateries, etc. It is also a cheaper option as it gives discounts too. 
How To Get An Octopus Card
You can purchase it at the following places:
Any Airport Express Customer Service
Any MTR Customer Service
Public Transportation Customer Service
Recharging The Octopus Card
The card can be recharged at any of the above locations or departmental stores such as Circle K or 7-Eleven. 
Security Deposit
The card holds HKD 50 as a security deposit which is returned to you, along with your card balance. During the time of return, you would get a refund.
So, the next time you are in the city, don't forget to explore your routes with different modes of public transport in Hong Kong to save money and time!