Tired of the monotony, traffic and hustle-bustle of the big city?
How about bird watching? Or boating? Or just gazing at the waters? Or all three? Despite being the IT city, Bangalore has its share of tranquil, thanks to its lakes. These water bodies are icing on the cake for the Garden city. Bangalore lakes are packed with trees and fauna.
Here is the list of 10 lakes in Bangalore: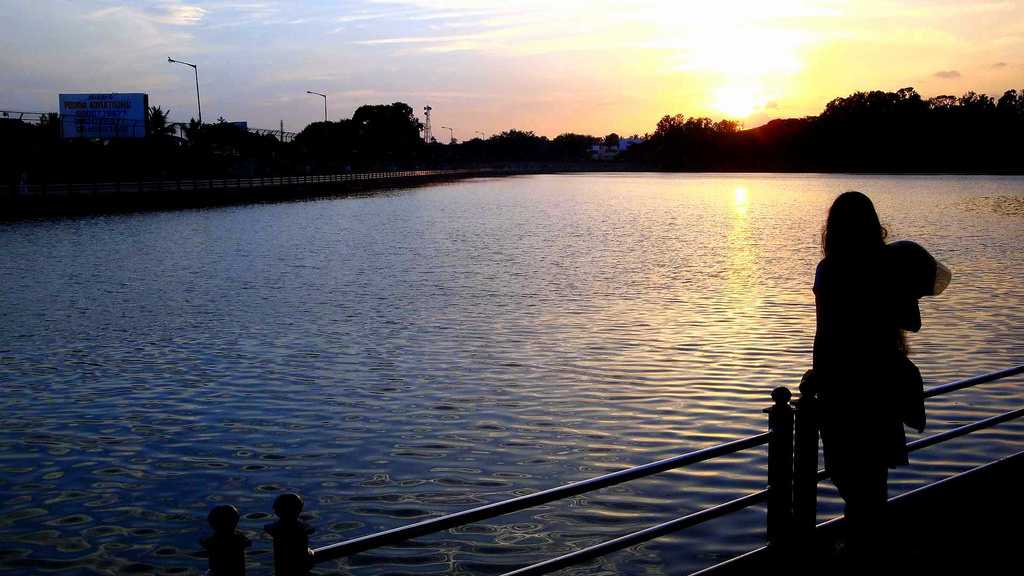 This lake is overbrimming with serenity. Nestled in the suburbs of Malleshwaram, Sankey tank instantly composes your senses. This is the kind of place where one could dive into a book and forget about the world or have deep contemplations while staring at the sunset or feel liberated when a thick flock of pigeons instantly decides to take off and fly in synchrony. Swimming enthusiasts have a pool and boating, of course, is available at minimal charges. Gardening devotees can satisfy their needs at a nursery available here. Also, bird watching here is a treat to the eyes.
Location: 11th Cross Road, Kodandarampura, Gayathri Nagar
Entry Fee: Child - INR 5 Adult - INR 10
Timings: 6:00 AM - 08:00 PM (Closed on Fridays)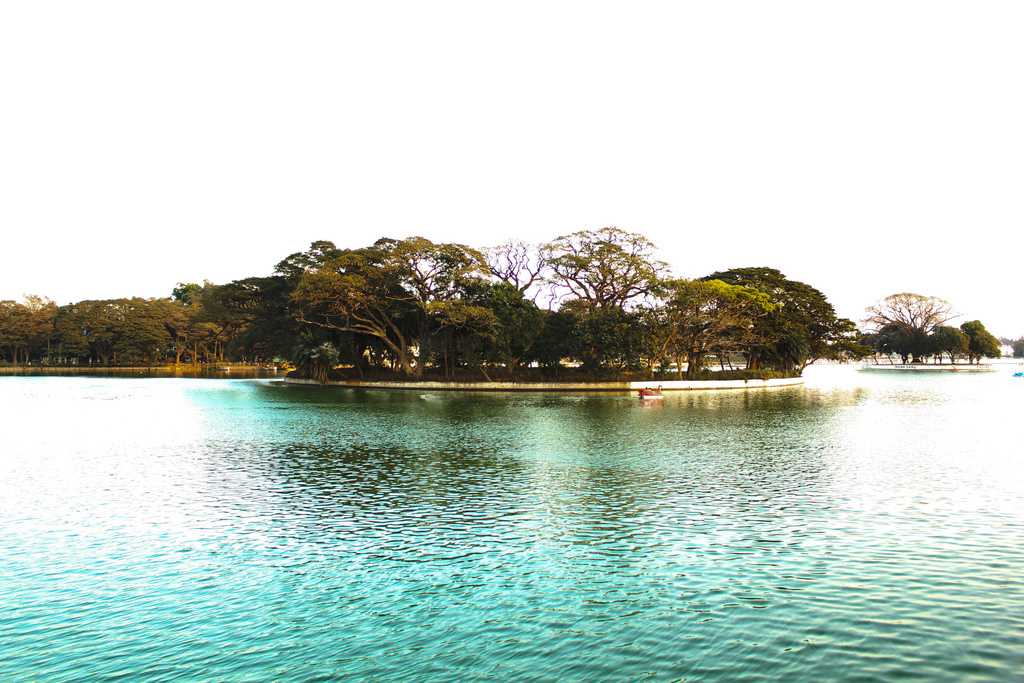 This one's the first one that pops into mind when a Bangalorean thinks of lakes. More so-known as Halasuru lake, it is spread over 120 acres with tiny islands in the centre. Perhaps the oldest and one of the largest lakes in the city, Ulsoor lake can be a fun one-day outing for assorted reasons. Boating tops the to-do list in Ulsoor lake. Ulsoor has its own recreational complex where one can take a dip in its pool. A lazy stroll by the lake is enough to soothe one's spirits. There's also a play area for kids, so it's a complete package for everyone. If this wasn't enough, it has a good deal of restaurants around the vicinity, and the most significant Gurudwara of Bangalore lies just around the corner. It is located in the heart of Bangalore, close to M.G Road and it being well connected by public transport systems makes it all the easier to reach.
Location: Sivanchetti Gardens, Near MG Road
Entry Fee: No Entry Fee
Timings: 6:00 AM - 08:00 PM (Closed on Wednesdays)
3. Lalbagh Lake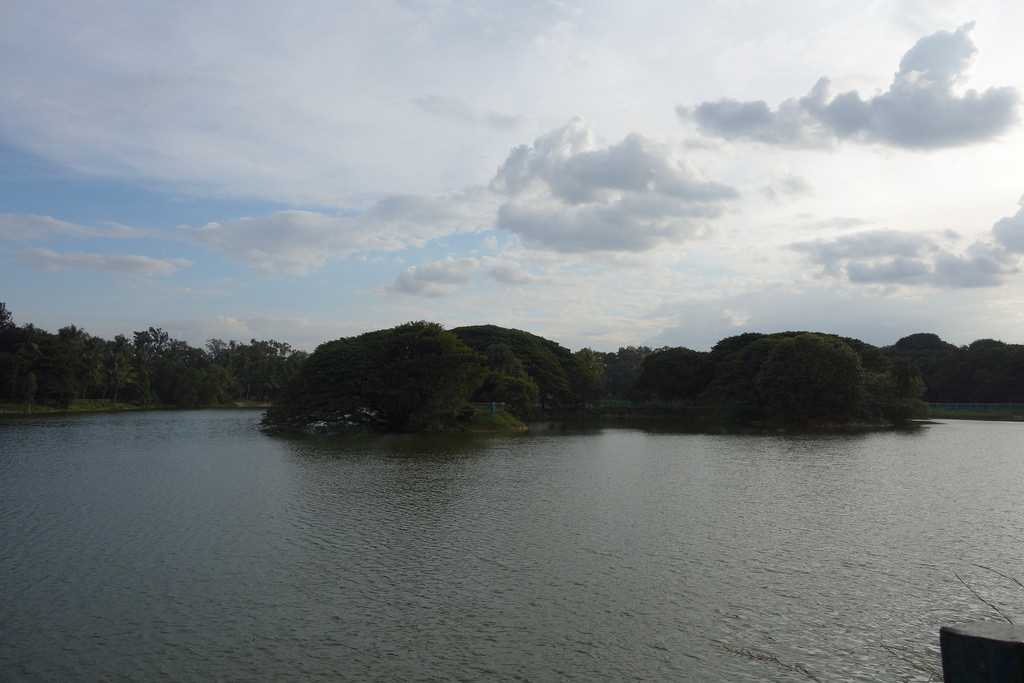 An abode for dozens of bird species, this lake is picturesquely surrounded by trees that are more than a hundred years old. This place is a mecca for photographers and photo-walks are more than frequent here. Lalbagh is famous for flowers brought in from around the world. Twin islands in the lap of this lake are where birds nestle themselves. A haven for bird lovers, the visitors of this lake include Egret, Night Heron, Indian Pond Heron and one can also take delight in feeding fish from the bridge during evenings. Visiting Lalbagh Lake during flower shows may not be the best time for those who avoid crowded settings.
Location: Mavalli, Bangalore
Entry Fee: INR 10
Timings: 9:00 AM - 06:00 PM
4. Hebbal Lake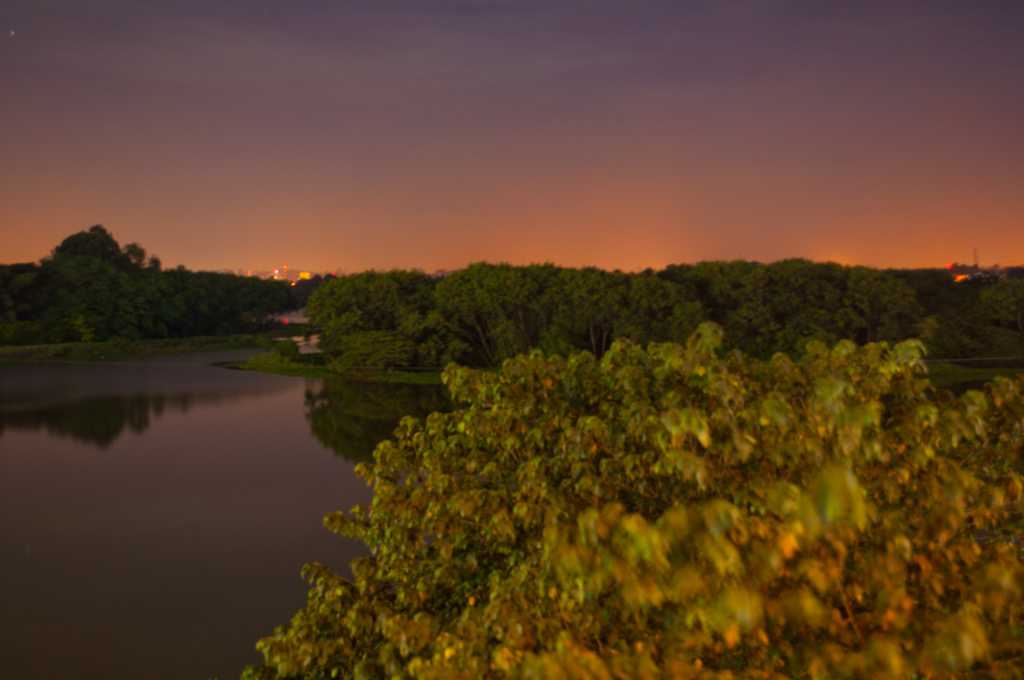 Again, this lake too is a habitat for exotic birds. Situated alongside Bellary road, this lake is seasonal. It is parched during summers but regains its beauty with monsoon rains. This is a perfect place for getting those IG worthy sunrise pictures or for a refreshing early morning jog. This lake is best viewed in its entirety from the Hebbal flyover.
Location: NH 7, Bellary road, Outer ring road
Entry Fee: INR 20
Timings: Closes at 06:45 PM
5. Madiwala Lake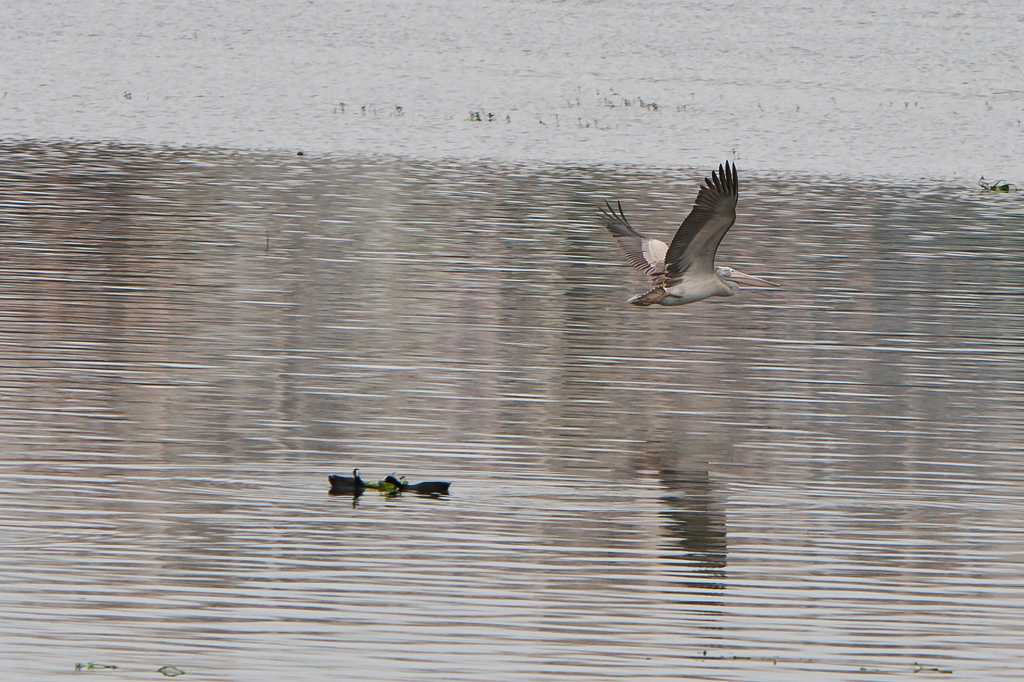 One of the hidden and unknown lakes, Madiwala lake, is spread across 270 acres an island filled with bamboo bushes at the centre of the lake. This lake is perfect for nature lovers and can be visited throughout the year. This lake offers boating; nature walks, children's play area and astonishing bird watching sessions.
Location: Bannerghatta Road
Entry Fee: Child - INR 2 Adult - INR 5
Timings: 5:00 AM -09:30 PM (Boating 10:30 AM - 06:30 PM)
6. Kaikondrahalli Lake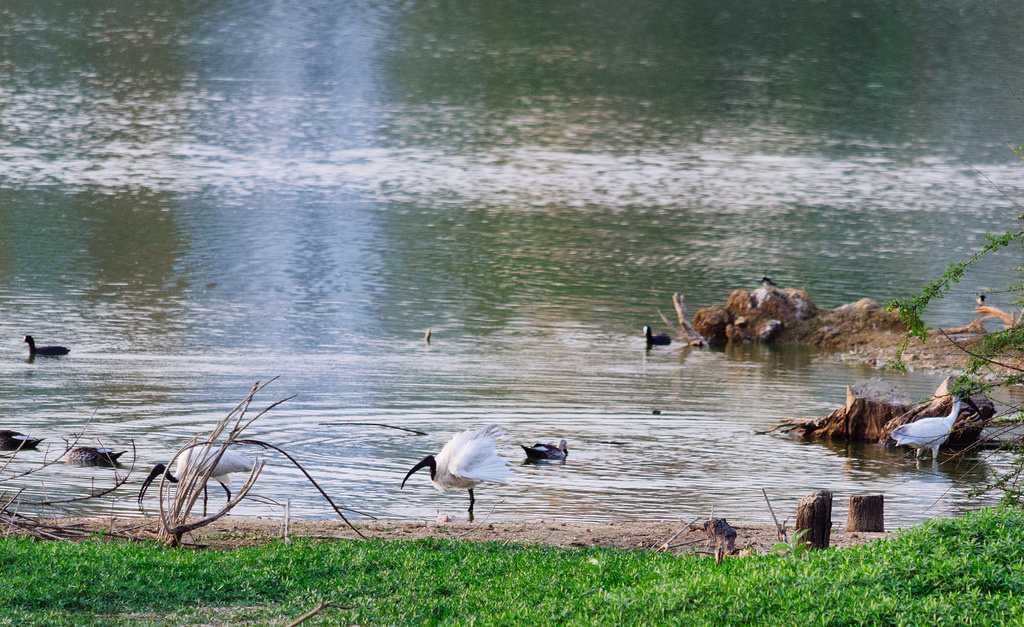 A unique feature of this lake is that it was a dump-yard for residents in Harlur until the administrative body decided to transform it into a lake. This lake is a bio-diverse ecosystem in itself. Home to reptiles, amphibians and birds, Kaikondrahalli Lake, is bordered by trees of all sorts and hosts a small island at the centre like most lakes. Around the lake are jogging and cycling tracks, play areas, and parks. Despite all of this, the bird population here is significantly more. Each month brings its own set of migratory birds. Some of its guests are the White-throated Kingfisher, Purple Heron and Spot-billed Pelicans. This lake is full throughout the year but is in all its glory in July. It is open throughout the week, and there is no entry fee. This lake is a boon for nature enthusiasts and conservationists.
Location: Kaikondrahalli Lake Trail, Harlur
Entry Fee: Free
Timings: Closes at 6:30 PM
7. Kengeri Lake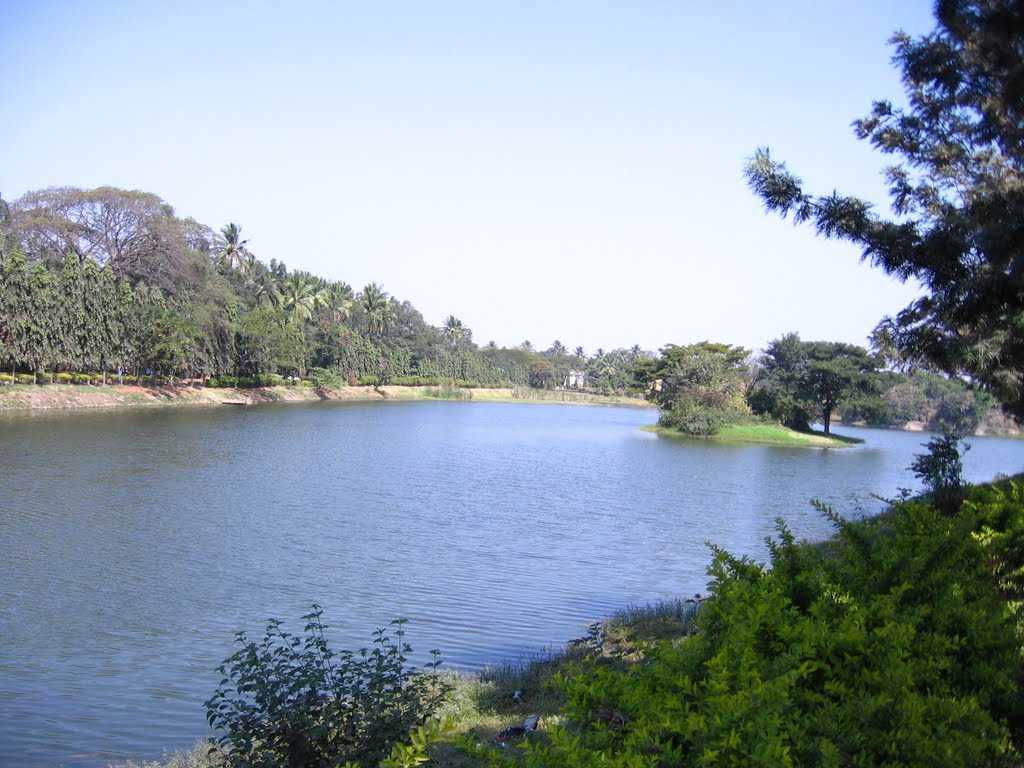 This forgotten and forlorn lake has recently got a new lease of rejuvenation. Kengeri lake had been ignored and left without supervision, but of late, there have been plans made that include building walking paths, boating, children's play area, recreation zone, islet and so on. This lake has been a home for migrating bird since forever and is one of the fastest disappearing lakes in the city.
Location: Harsha Layout, Kengeri Satellite Town
8. Hesaraghatta Lake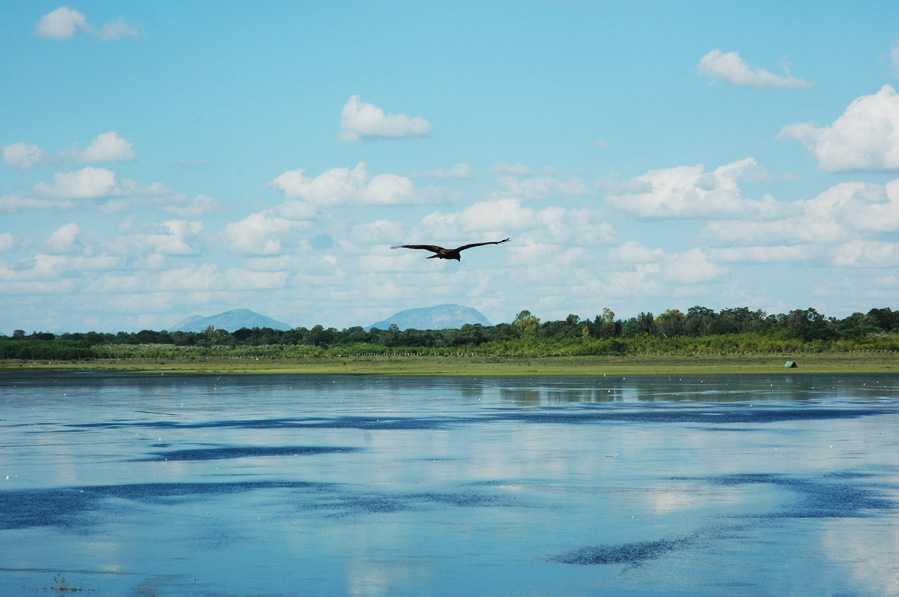 These grasslands of Bangalore, safe to call it this way has a water body amidst dry, parched land. This lake is enormous and has water as far as you can see. It hosts diverse birdlife and winter migrants spend their winters here. This human-made reservoir is visited by Harries, Quails, Flycatchers and Robins. Excellent for photographers, this place is also a popular destination for cyclists and bikers. Monsoon and post-monsoon would be the best season to visit this lake.
Location: Hesaraghatta
Entry Fee: Free
9. Agara Lake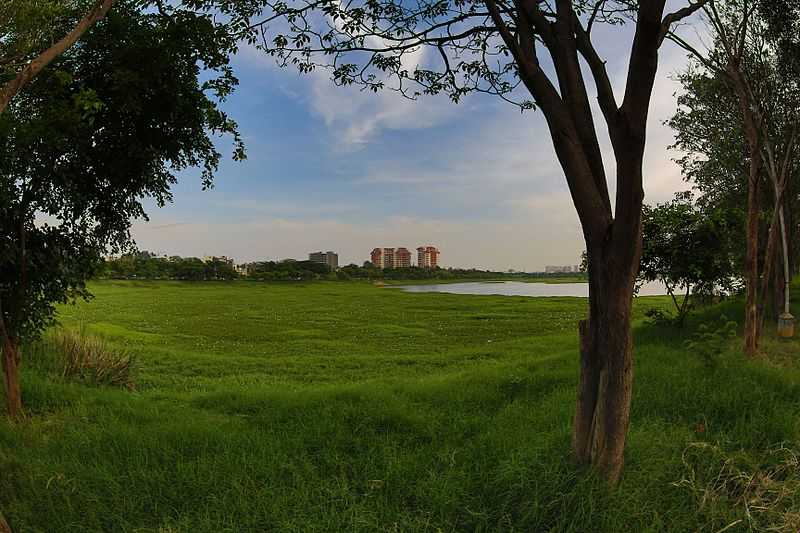 Agara lake is one of the few natural lakes of Bangalore. However, it is also a victim of deterioration. Attracting a good deal of morning walkers and joggers, few activities have been organized around the lake. Every monsoon brought hundreds of birds to this lake but off late, the avian population has been decreasing. The only ones visiting now are the Spot-billed Pelicans.
Location: Agara Village, 1st Sector, HSR Layout
Entry Fee: Free
Timings: 5:30 AM to 11 AM, 4:00 PM to 6:30 PM
10. Varthur Lake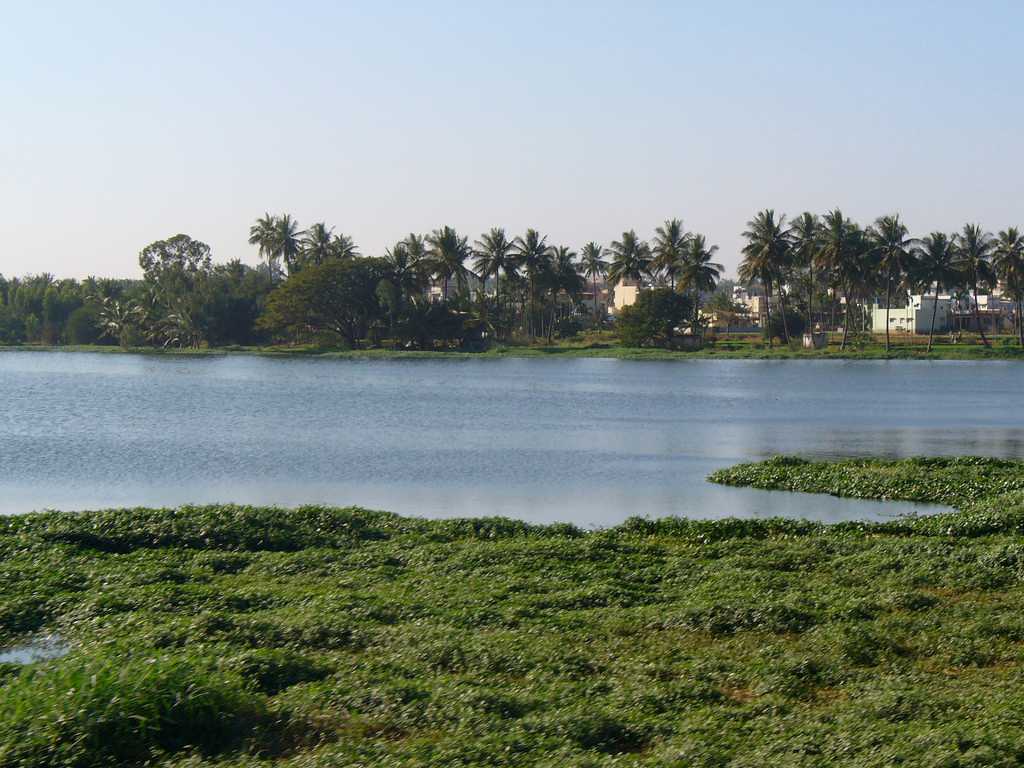 Yes, we know. This is the infamous toxic lake of froth, but hey, this lake was beautiful back in the day. Varthur Lake is a perfect example of how consumerism and industrialisation can ruin a natural resource. Varthur lake was once flawless and ideal for watching sunrises and sunsets that could be photographed as your wallpaper. Now, however, there have only been measures and plans formulated to rejuvenate and decrease the pollutants of this lake.
Location: Varthur Kere, Varthur, Bangalore
11. Hennur Lake
Hennur Lake and Biodiversity Park is like a small forest in the midst of the hustle and bustle of Bangalore. This park has a walking track of about 1.2 kms. There is a play area for children which is surrounded by greenery. There's a garden for medicinal plants and about 1800 local trees. You could even be able to spot different species of butterflies and birds.
Location: Service Rd, 5th Block, Nagawara
Entry Fee: Free
Timings: 5:30 AM to 9 AM, 4:00 PM to 6:30 PM
To break free from the monotony or to have leisure walks by the waters, lakes are always a better yet peaceful option. Don't waste your weekend being a couch potato. Life's too short for that.