The festive season in
Malaysia
lasts all year long - festivals in this tropical country are celebrated with great gusto and cheer. With a cosmopolitan, multi-ethnic population that is open to all celebrations, a trip to Malaysia is incomplete without experiencing the joy of the country's many festivals and events. The unique culture and heritage are brought out in this charming country, where the east meets the west to revel in the joy; the country has a whopping 50 public holidays a year - the highest in the world. Here are the top festivals of Malaysia -
Religious & Cultural Festivals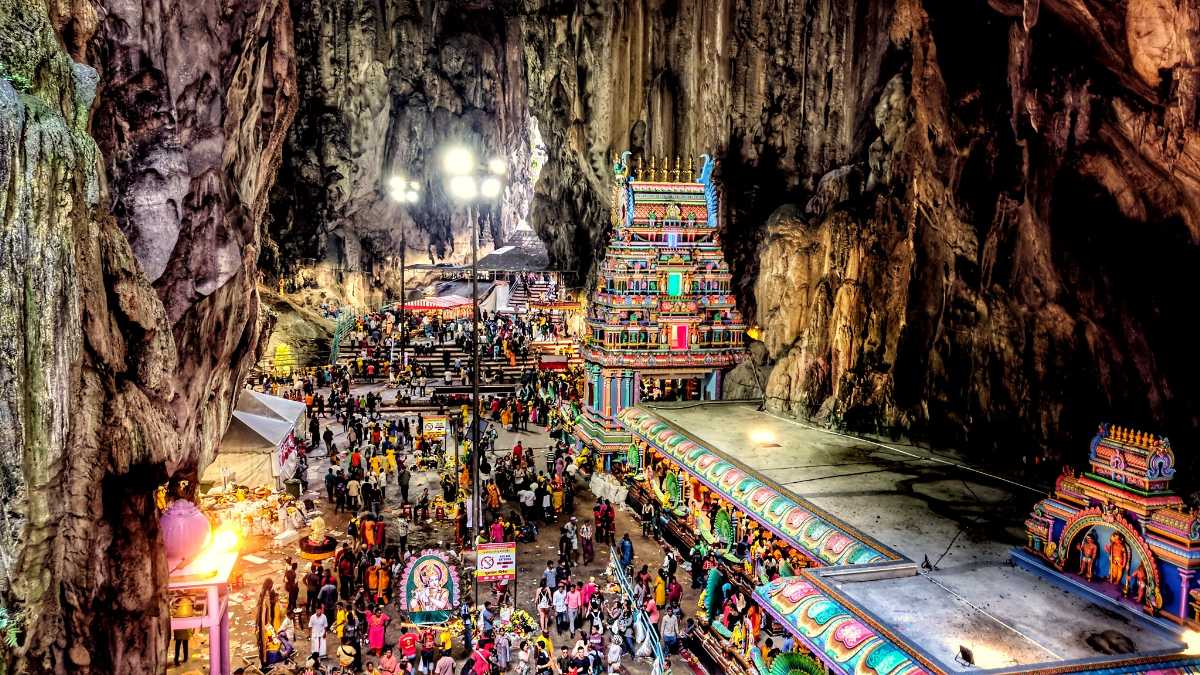 A staple festival of the Tamil Hindu community, Thaipusam is a festival commemorating the victory of good over evil. Honouring the vanquishing of the evil demon Surapadman by Lord Muruga, Thaipusam is celebrated at Batu Cave in Kuala Lumpur. Folk songs are sung, and traditional dances are performed at the temple premises, and long processions are held. The most iconic part of this festival of Malaysia is the piercing ritual - devotees pierce huge spears, hooks, and lances on their mouths, cheeks, and body parts to appease the Lord and carry a Kavadi (ceremonial mini hut) - this is one of the surreal festivals in Malaysia!
When: Celebrated every year in January or February
Thaipusam 2020 Date: 8 February 2020
What to experience: Watch the parades and dances at Batu Caves, Kuala Lumpur
2. Chinese New Year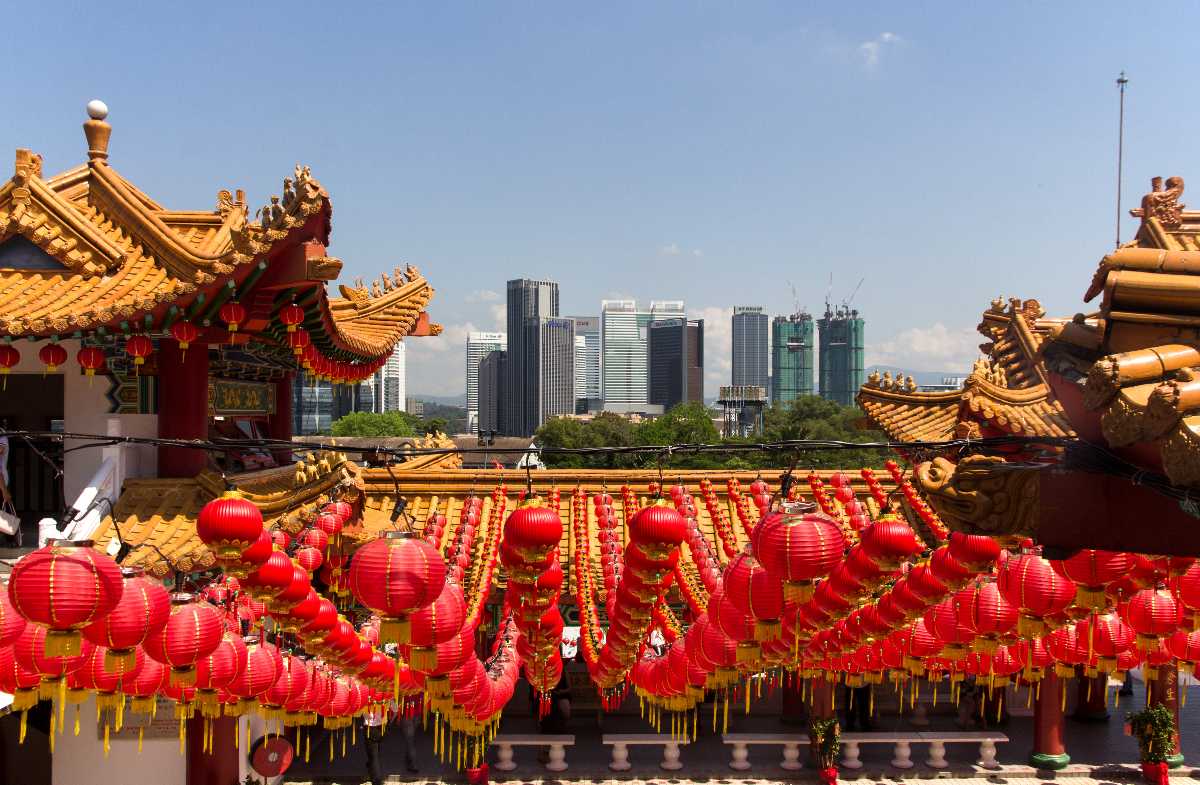 One of the major festivals of Malaysia, the Chinese New Year festivities go on for a whole fortnight. The entire city is decked up in red and gold, and traditional lion and dragon dances can be found aplenty in parades. Households are cleaned to do away with dust and bad luck; prayers for good luck and prosperity are held in temples, and ceremonial drums are beaten to chase away evil spirits. The nightly firework shows at this festival in Malaysia are a must-watch!
When: Celebrated every year in January or February
Chinese New Year 2020 Date: 25 January 2020
What to experience: Buy mandarin orange desserts and receive lucky envelopes at Chinatown and other Chinese temples
3. Malaysia Water Festival

Ride the waves and play by the beach at the Malaysia Water Festival, a month-long festive extravaganza along the many beaches of the country. With a host of activities like kayak sprinting, sandcastle building, fishing, and many more, this Malaysian festivals is a must-visit to enjoy some seaside fun. The humongous record-breaking sandcastles are breathtaking!
When: Celebrated every year in April
What to experience: Head over to Langkawi or Sabah and surf the waters of the calm beach. Take part in a water pillow fight and throw buckets of water on each other!
4. Wesak Day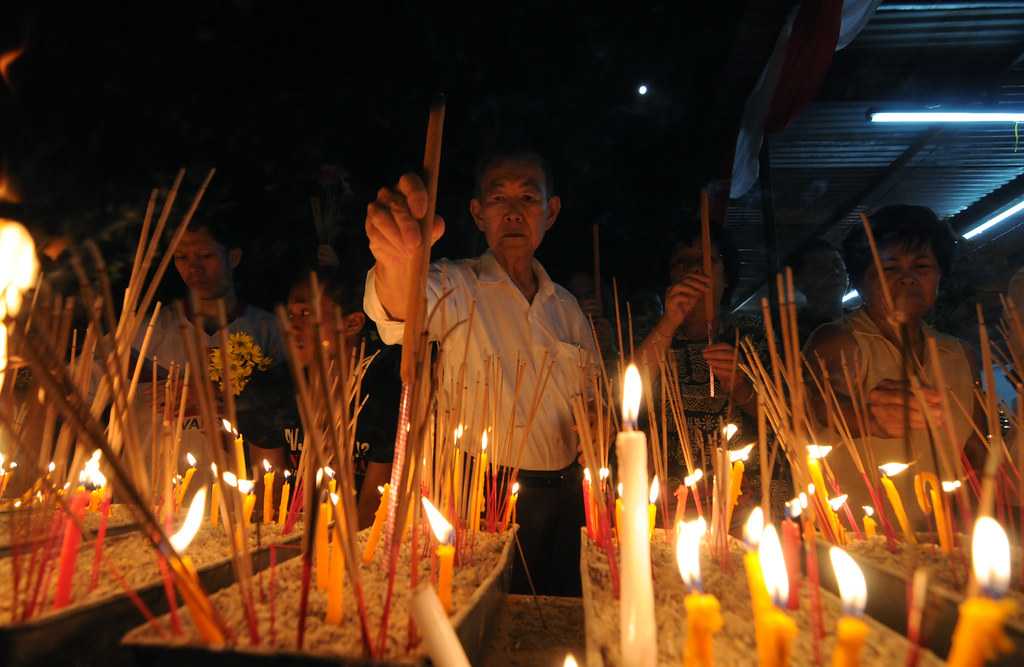 This Buddhist festival in Malaysia marks the birth, enlightenment, and the passing away of Gautama Buddha. A day of introspection and contemplation, Wesak Day is marked by serene prayer ceremonies and parades throughout the day. Golden idols of the Buddha are bathed to signify the washing away of evil thoughts. Incense, candles, and flowers are offered at monasteries to symbolise the fleeting nature of life. Followers meditate upon the Buddha's Eight-Fold Path of peace, acceptance, and brotherhood, and vow to maintain the high ideals of the religion.
When: Celebrated every year in May
Wesak Day 2020 Date: 7 May 2020
What to experience: Watch the monks' parade in the morning and light incense at the altar, contemplating existence and peace.
5. Kaamatan Harvest Festival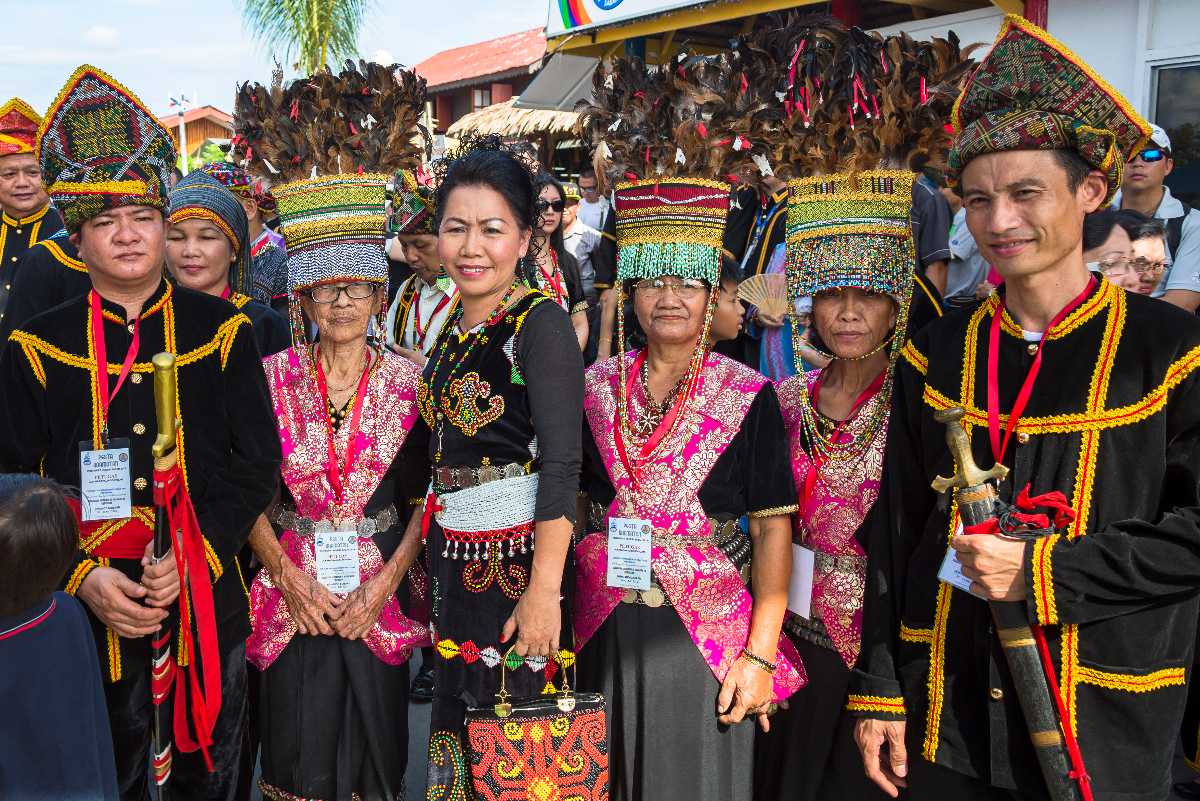 The first harvest festival of Malaysia of the indigenous tribes of Kadazan-Dusun, this Pagan ritual held at Sabah every year is a lively celebration of bountiful prosperity. Tourists can expect heaps of delicious food like Bambangan (picked fruit), Hinava (fish and rice), and rice wine. Traditional dance performances are held in public squares where dancers sport tribal outfits. Local women throng the Unduk Ngadau pageant in hopes of winning the prestigious title - the festivities don't stop all night!
When: Celebrated every on May 31
What to experience: Take part in a tribal dance after drinking Tapai and Lihing wines. Cheer the pageant and buffalo races.
6. Dragon Boat Festival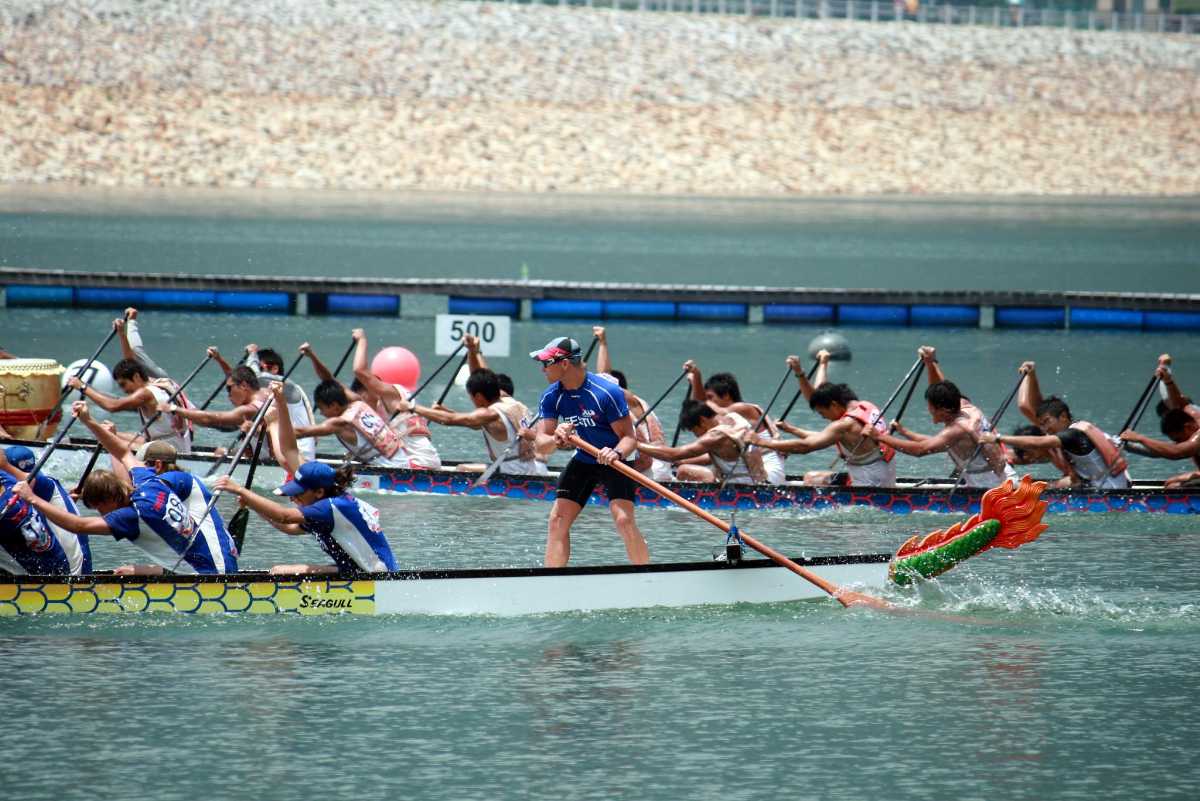 The most popular dragon boat festival of Malaysia, the
Penang
Dragon Boat Festival sees fleets of long, colourful boats being rowed one after the other on the blue waters of the Teluk Bahang Dam. Featuring international racers from South East Asian countries and
Australia
, this festival hosts races and talent shows besides a carnival. The loud, electric atmosphere is complemented perfectly by the street food and audience chants during this festival in Malaysia.
When: Celebrated every year in May or June
Dragon Boat Festival 2020 Date: 25 June 2020
What to experience: Grab a whistle and cheer the racers at Penang's Teluk Bahang Dam
7. Gawai Harvest Festival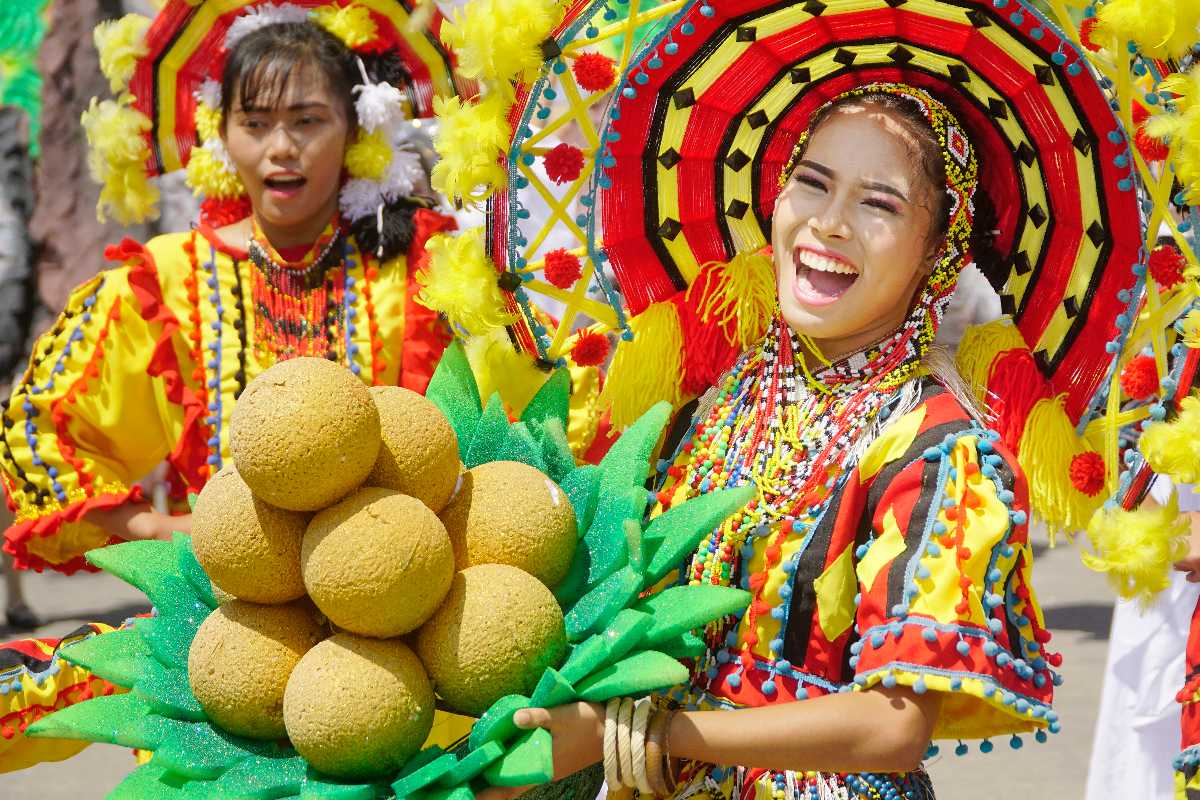 Held in Sarawak every year, this Pagan harvest festival of the indigenous tribes of Murut, Kayan, Bidayuh, and Iban sees huge feasts and open houses at the village. Beauty pageants for men and women, called Kumang and Keling Gawai, present the perfect platform to show off traditional tribal outfits. This Malaysia festival is a testament to the warm hospitality of the locals.
When: Celebrated every year in June
Gawai Harvest Festival 2020 Date: 1 June 2020 - 2 June 2020
What to experience: Walk into the open house feasts and try the Tuak (local rice wine)
8. Hari Raya Aidilfitri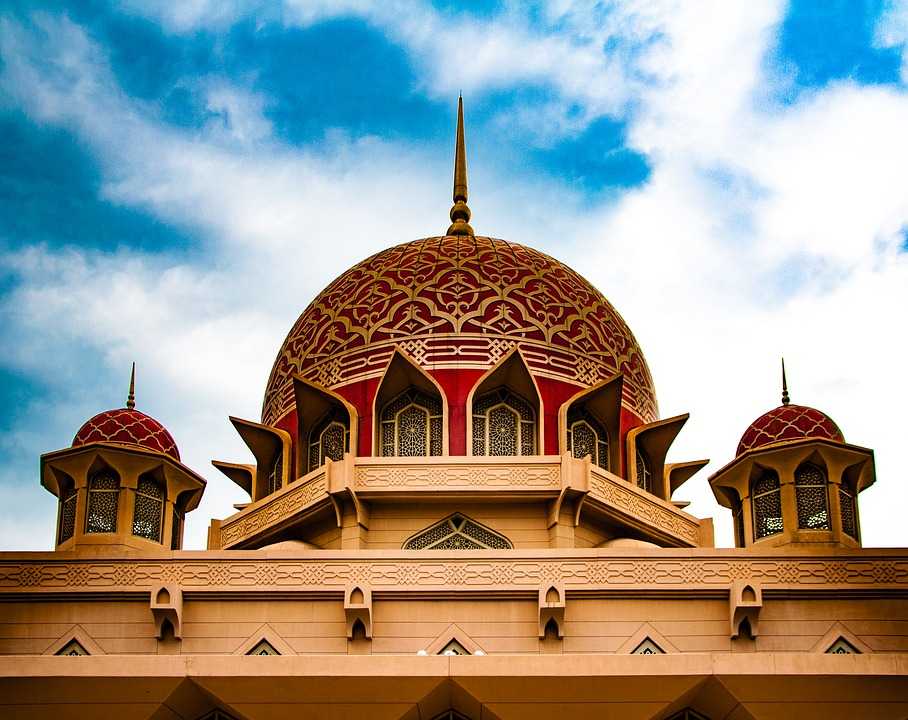 This national holiday is one of the most important festivals in Malaysia. Marking the end of Ramadan - the month of fasting; Hari Raya Aidilfitri heralds in two days of feasting and celebration. Houses and mosques are decorated with lights, and huge feasts featuring Malaysian delicacies like Lemang (sticky rice roll), Ketupat (rice dumpling), Satay (noodles), kebabs, and cookies are held. Most locals hold open feasts - anyone is welcome to walk into their homes and partake in the festivities. With more than half the country's population being Muslim, this is one of the most pompous festivals of Malaysia.
When: The month of Ramadan shifts every year
Hari Raya Aidilfitri Date 2020: 23 May 2020 - 24 May 2020
What to experience: Listen to the soulful Eid prayers and visit a local home to try authentic Malay cuisine
9. Independence Day/National Day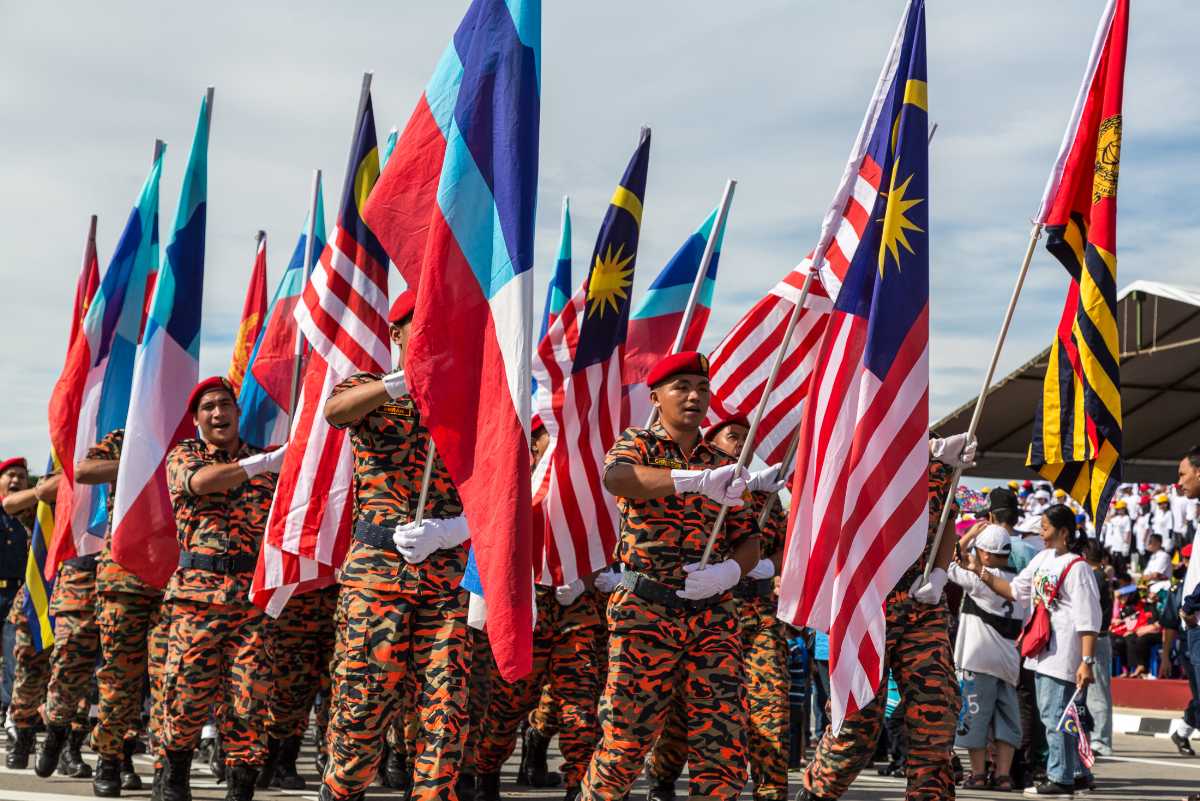 One of the most important national holidays of Malaysia, Hari Merdeka or Independence Day marks the day the Federation of Malaya was formed after getting independence from British rule. Over a few years, other territories were annexed, and the country of Malaysia was born. Long, eventful parades are held across Kuala Lumpur and Putra Jaya on National Day, and public concerts are hosted in parks and convention centres.
When: Celebrated every year on 31 August
What to experience: Watch the midnight firework show at Merdeka Square. Dance and sing at the free concert venues across the city.
10. Mooncake Festival

Also known as the Mid-Autumn festival, this Chinese harvest festival is held to thank the moon goddess Chang Er for good crops. The most mesmerising part of this festival in Malaysia is the evening lantern show, wherein hundreds of paper lanterns are set afloat into the night sky, while patrons munch on deliciously fluffy mooncakes and fly kites.
When: Celebrated every year in August/September
Chinese Mid-Autumn Festival Date 2020: 1 October 2020
What to experience: Head over to Chinatown, munch on a mooncake, say a prayer and watch your lantern float into the dark sky

One of the most popular Hindu festivals celebrated in Malaysia, Deepavali means "the festival of lights". Firework displays are held at night and homes are decked up with lights and festoons. Huge and colourful kolams, or coloured rice powder patterns, are laid out. Lamps are lit at temples and homes to ward off evil - the festival signifies the triumph of good over evil. Don't forget to sample the many Indian delicacies on offer - try the samosas, jalebi, and murukkus and embark on a gastronomic journey at this gorgeous festival in Malaysia!
When: Celebrated every year in October or November
Deepavali 2020 Date: 14 November 2020
What to experience: Take a walk through Little India and sample the street food. Watch the fireworks show at Kuala Lumpur
12. Christmas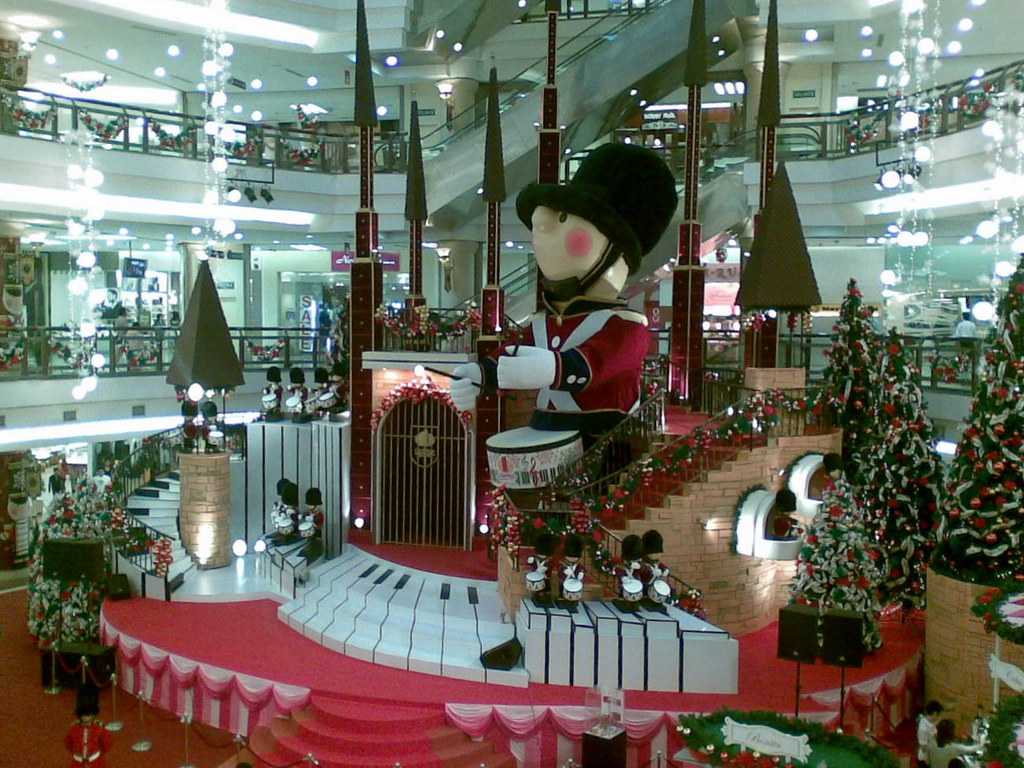 The season to be jolly is celebrated with great zeal in Malaysia. Tinsel, Christmas trees, and lights deck up houses, malls, churches, and streets. While one cannot expect a White Christmas in this tropical country, tourists are sure to fall in love with the festive spirit - carolers go around town crooning popular songs. At the same time, holiday shoppers are in for a treat at the many malls in Kuala Lumpur.
When: December 25
What to experience: Try the plum cake and traditional Malay sweets, and go caroling with the locals!
Music Festivals
13. Rainforest World Music Festival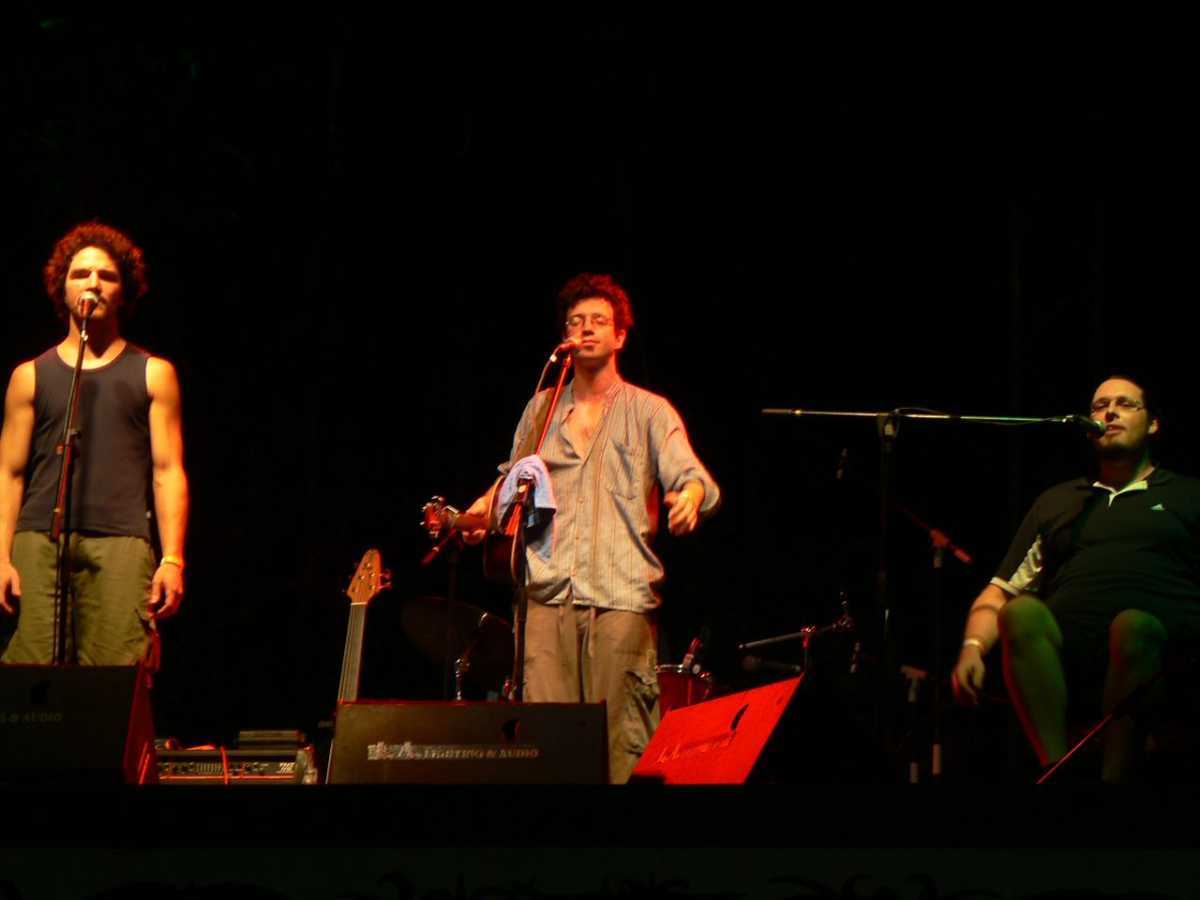 This famous tribal/rock music festival of Malaysia is held in the lap of nature at Sarawak. With world-class venues featuring up-and-coming Malaysian and international artists, this is perfect for a quick getaway of music and joy.
When: Held every year in July
Rainforest World Music Festival 2020 Date: 10 July 2020 - 12 July 2020
What to experience: Check out the beachside jamming sessions and go surfing at the pristine beaches of Sarawak
14. Urbanscapes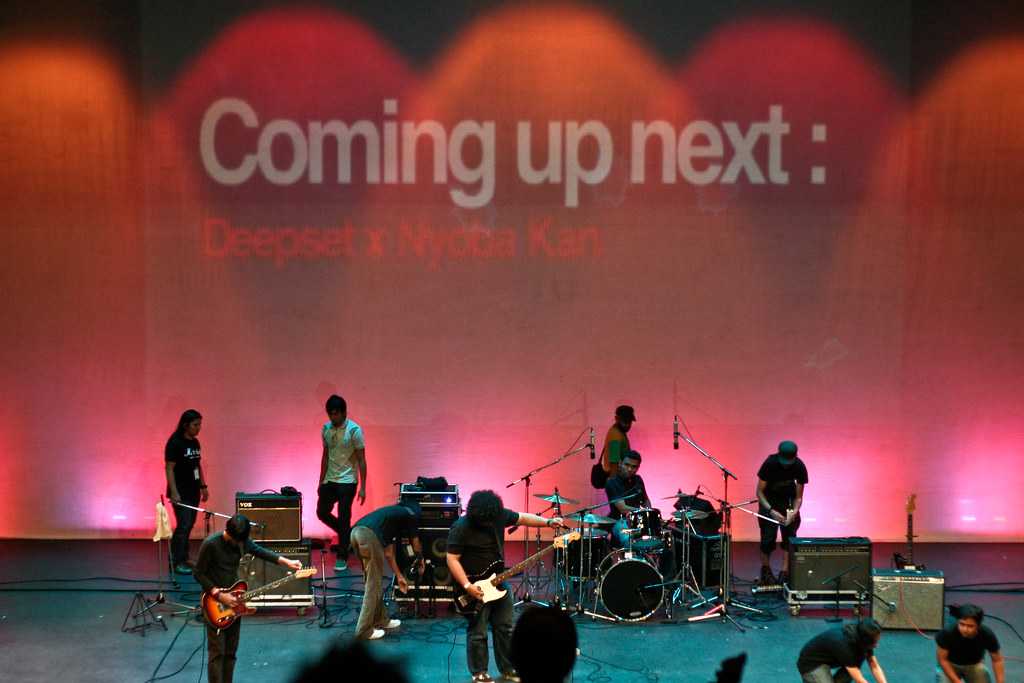 One of Malaysia's oldest music festivals, Urbanscapes is popular in Kuala Lumpur or its wide variety of genres and an impressive lineup of international stars. From indie and rock to hip-hop and rap, Urbanscapes is a month-long musical extravaganza.
When: Held every year in November
What to experience: Walk into speakeasies and pubs to check out the live music by popular artists, and wear the Urbanscapes badge with pride!
Malaysia is one of the fascinating Asian countries and is definitely worth a visit to check out the diverse culture and traditions it follows. From thriving music festivals to quaint harvest galas, the country has it all! Which of these Malaysian festivals are on your bucket list? Let us know in the comments below!