International travel can be a little daunting, especially when it comes to exchanging currency. Malaysia, one of the most-visited countries in East Asia, has delightful options for a laid back beach vacation and a fun-filled city adventure too. With many street stalls, speakeasies, and malls, the country presents a host of opportunities to splurge and save. Check out our comprehensive guide to currency exchange in Malaysia to get helpful tips and tricks for a hassle-free vacation!
The Local Currency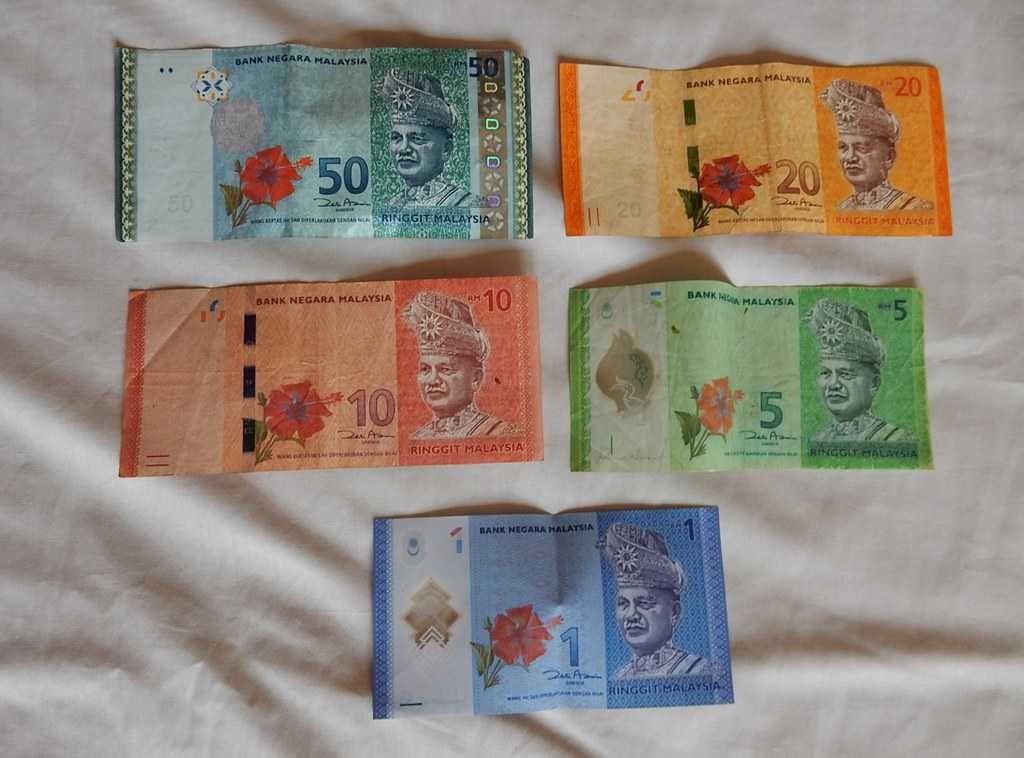 Issued by Bank Negara Malaysia, the local currency is the Malaysian Ringgit or MYR. Also abbreviated to RM, one Ringgit is divided into 100 sens. It is usually written as RM, followed by the denomination. Paper note denominations commonly used include RM 1, RM 5, RM 10, RM 20, RM 50, and RM 100. Rarely used denominations include RM 2, RM 60, and RM 600. Coins are issued for five sen, ten sen, 20 sen, and 50 sen. The notes are brightly coloured and easy to distinguish – the colours range from blue (RM 1), green (RM 5), pink (RM 10), orange (RM 20), teal (RM 50), and purple (RM 100). MYR can also be used in Indonesia, the Philippines, Thailand, and Vietnam.
Exchanging Local Currency In Malaysia
We recommend currency exchange in Malaysia after reaching the place, at the many exchange centres and money changers in cities. Airports, hotels and banks charge high commission fees for exchange and are not very favourable. One can carry USD to the country and exchange it for MYR instead of carrying the currency of the previous destination, as USD brings in the best exchange rates. Make sure that the currency is in good condition – damaged notes are usually not accepted at money changing centres. Remember that foreign currencies are not allowed in most places in Malaysia – carry the bare minimum MYR for taxis, food, and convenience before reaching an exchange centre for the best rates.
Conversion/Exchange Rate


| | |
| --- | --- |
| Foreign Currency | MYR |
| USD 1  | RM 4.16 |
| EUR 1  | RM 4.60 |
| INR 1  | RM 0.058 |
Make sure to check up on hidden convenience fees and commission rates while exchanging money. Most money changers that claim to have 'zero commission' give poor rates. We recommend checking the mid-market rate in real-time online and testing the rates in multiple exchange centres before finding the best option – this is easy because most changers are located close to each other.
How Much Currency to Carry?
While there is no limit on the amount of foreign currency and travellers' cheques that can be carried in and out of Malaysia, when it comes to MYR, the value is limited to the equivalent of USD 10000. Keep in mind that exchange transactions over RM 3000 require a form of ID, usually a passport. While out sightseeing, carry only the required amount of cash as pickpocketing is a problem in Malaysia. Opt to place in a fanny pack and not a shoulder bag.
Top Currency Exchange Centres in Malaysia
1. Brickfields
The neighbourhood that houses Little India, this vibrant area is a tourist hotspot for the best reasons. Full of cafés, bistros, temples, clothing boutiques, and jewellery stores, Brickfields is a great shopping locale. One can find great bargains here for accessories, handicrafts, souvenirs, Indian clothes, and homeware. This centre for currency exchange in Malaysia provides great rates for USD and EUR.
Location: Menara Kembar Bank Rakyat, Jalan Rakyat, Kuala Lumpur
Timings: 9:00 AM – 7:00 PM
Recommended money changers: UAE Exchange, NS Cashpoint, Merchantrade Money Exchange, Pengurup Wang, Spectrum Forex,GMT Global Millenium Trading   
Best rates: USD, AUD, EUR, GBP, INR, HKD, PHP, SAR, THB
2. Central Market
Located in the middle of the city, the Central Market is a must-visit for tourists to marvel at the art-deco buildings, heritage landmarks, and strike up a bargain at the flea markets. Souvenirs, scarfs, lamps, lanterns, traditional idols, sculptures, and home furnishings are available at great rates here. Soak up some culture at the Peranakan stores exchanging money at the many kiosks – one can find decent currency exchange in Malaysia for Asian rates here.   
Location: Jalan Hang Kasturi, City Centre, Wilayah Persekutuan Kuala Lumpur
Timings: 10:00 AM – 9:30 PM
Recommended money changers: UAE Exchange, Metro Exchange, Max Money, Placid Express, Zuhrah Money Changer
Best rates: USD, INR, AED, HKD, PHP, SAR
3. Suria KLCC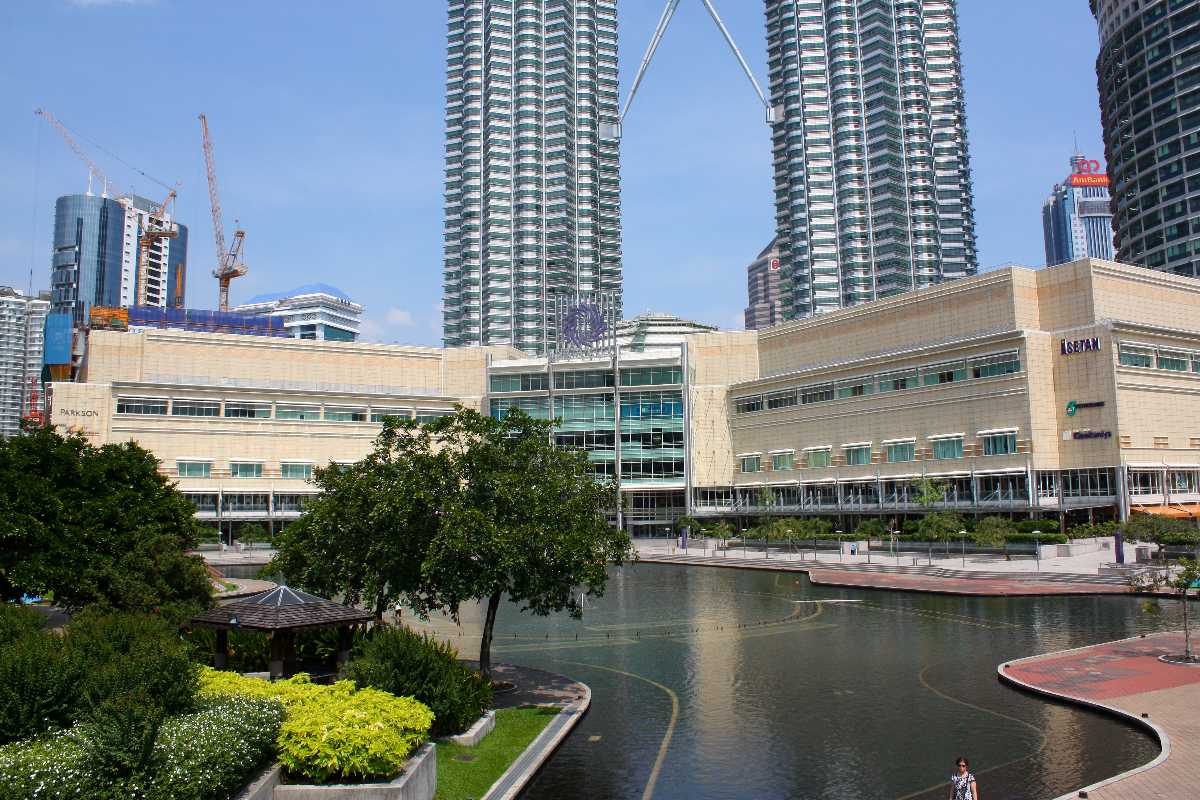 Located at the base of the Petronas Twin Towers, Suria KLCC is a great spot to shop for high-end designer fashion. With famous European, American, and Asian designer boutiques, Suria is a place to indulge and shop to your heart's content. Dine with a view at the Twin Towers too! The currency exchange in Malaysia here have electronic display boards showing the current exchange rates, and one can be assured of good rates for USD here.
Location: 241 Jalan Ampang, Kuala Lumpur
Timings: 10:00 AM – 10:00 PM
Recommended money changers: Vital Rate Money Exchange, NS Cash Point, UAE Exchange, Suka Money Changers, Metro Money Exchange
Best rates: USD, TBH, AUD, EUR, NZD, QAR, LKR, INR
3. Chow Kit
This popular street bazaar is the best place to experience the local Malay culture. Enter this bustling market full of spices, vibrant colours, delicious vegetables, and fresh produce. Feel free to strike up a bargain for the best exchange rates here.
Location: Jalan Haji Hussein, Kuala Lumpur
Timings: 9:00 AM – 6:00 PM
Recommended money changers: Metro Exchange, Vital Rate, KL Remit Exchange
Best rates: KWD, OMR, INR, NPR, LKR
4. Jalan Sentul
One of the busiest roads in Kuala Lumpur, Jalan Sentul has a host of options to exchange currency – it also houses the head office of Metro Exchange where one can clear queries too. The special drive-in money changer facility is a new innovation here.
Location: Jalan Sentul Road, Kuala Lumpur
Timings: 9:30 AM – 6:00 PM
Recommended money changers: Metro Exchange, NS Cashpoint, Asiah Money Exchange, Antara Duit Money Changer Drive-in, Takzim Money Changer
Best rates: OMR, INR, NPR, LKR
5. Mid Valley Megamall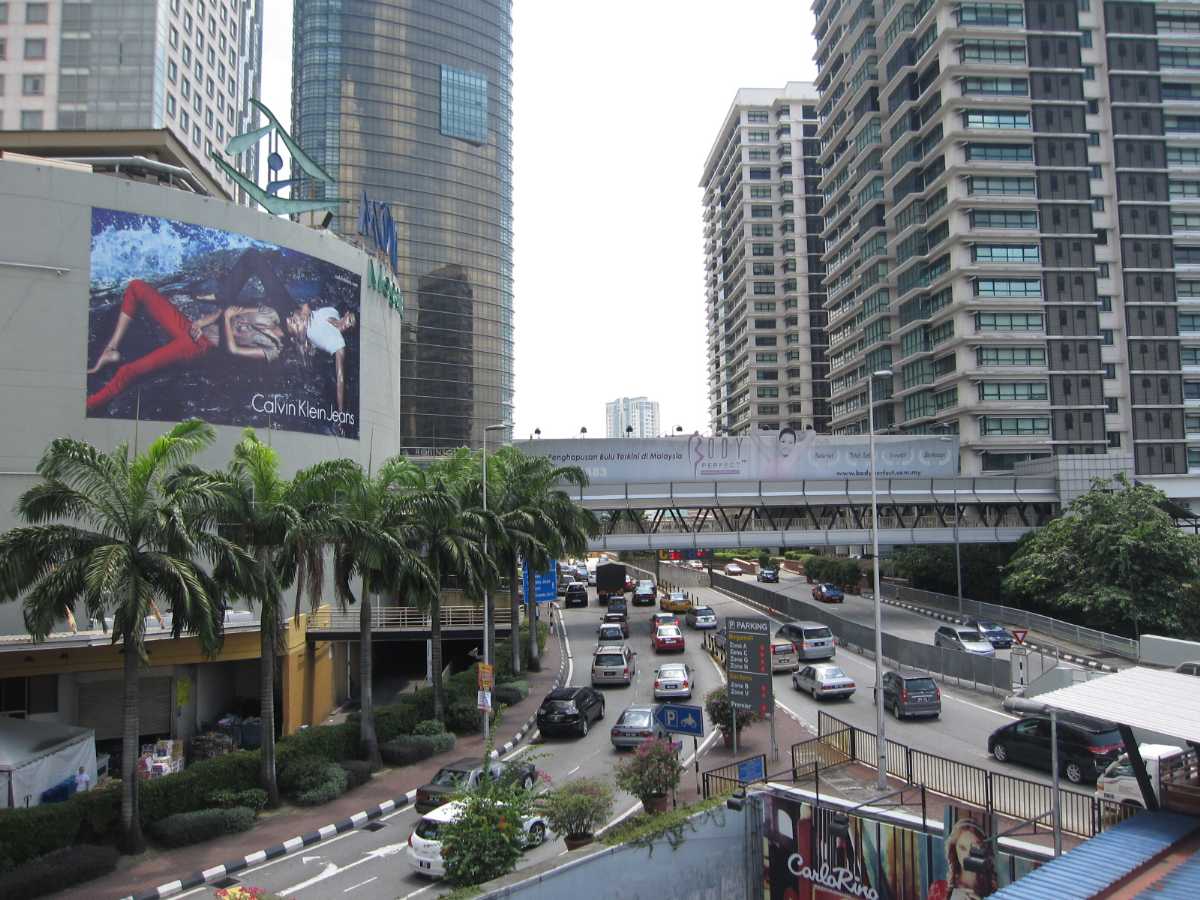 Situated in the busy shopping district, the Mid Valley Megamall offers great rates for Asian currencies. The luxury mall boasts of popular international stores, fast fashion outlets, an exclusive watch shoppe, cinema, and hotel. There are great deals on essentials, handbags, toys, and other gifts.
Location: Lingkaran Syed Putra, Mid Valley City, Wilayah Pesekutuan Kuala Lumpur
Timings: 10:00 AM – 10:00 PM
Recommended money changers: Max Money, NS Cashpoint, MV Forex, My Money Master
Best rates: USD, CNY, JPY, HKD, INR, PHP, SGD
6. Sungei Wang Plaza
This shopping mall located in KL's Golden Triangle is a quick stop to shop for essentials and souvenirs. With its impressive golden façade that doubles as a great photo op, the mall also hosts regular raffles and competitions for shoppers. This is a great spot for currency exchange in Malaysia for Thailand Baht.
Location: Jalan Bukit Bintang, Bukit Bintang, Wilayah Persekutuan Kuala Lumpur
Timings: 10:00 AM – 10:00 PM
Recommended money changers: Vital Rate, Max Money, Hanif Money Changers, Maxbucks
Best rates: THB, AUD, GBP, CAD, EUR, JPY, VND
7. Online Currency Exchange Services
Websites like travelex.com.my, maxmoney.com, and marcopolee.com provide reliable exchange services online, with flexible delivery and good rates. One can save up on commission rates with these services too.
Non-Cash Exchanges (Cards, ATMs, Travellers' Cheques)
Credit and debit cards are accepted at all big stores and bars in cities and touristy areas. Smaller hawker centres and stalls have a cash-only policy, so make sure to carry some cash. All major card providers are accepted here, but it is advisable to inform the provider in advance before travelling so that the card isn't blocked for unusual transactions in a foreign country. Opt to get charged in MYR and not your home currency as you can avoid commission fees this way.
While paying at a POS, never let the card out of your sight; it is better to withdraw money and pay by cash at quaint establishments. ATMs are available aplenty at tourist hotspots, malls, banks, and busy streets. Travellers' cheques are not accepted directly at most stores – they must be cashed in at banks or money changers, and these establishments charge a hefty fee for each transaction. If using these cheques, get larger denominations so that there are fewer exchanges for efficient currency exchange in Malaysia.
Tips 
Always check for card-skimming devices at ATMs and card machines.
Check and count exchanged money in front of the money changer before leaving.
Carry cash in lower denominations – RM 10 and RM 50 while street shopping, as larger denominations are more difficult to exchange.
Tipping isn't the norm in smaller restaurants and cafés.
Save the coins to pay for items at street stalls. 
Exchanging currency can be made simple by following these tips and tricks. Plan your finances before embarking on a trip, and make the best of your Malaysian vacation!