The culture of Malaysia is diverse and a melange of influences from both the east and the west. With an eclectic population spanning various ethnic groups, Malaysia is a glorious melting pot of traditions and practices spanning generations. This, combined with western sensibilities, presents a unique juxtaposition that is a delight to experience. Dive into the unique culture of Malaysia with our comprehensive guide, and get started on the ultimate journey through Asia!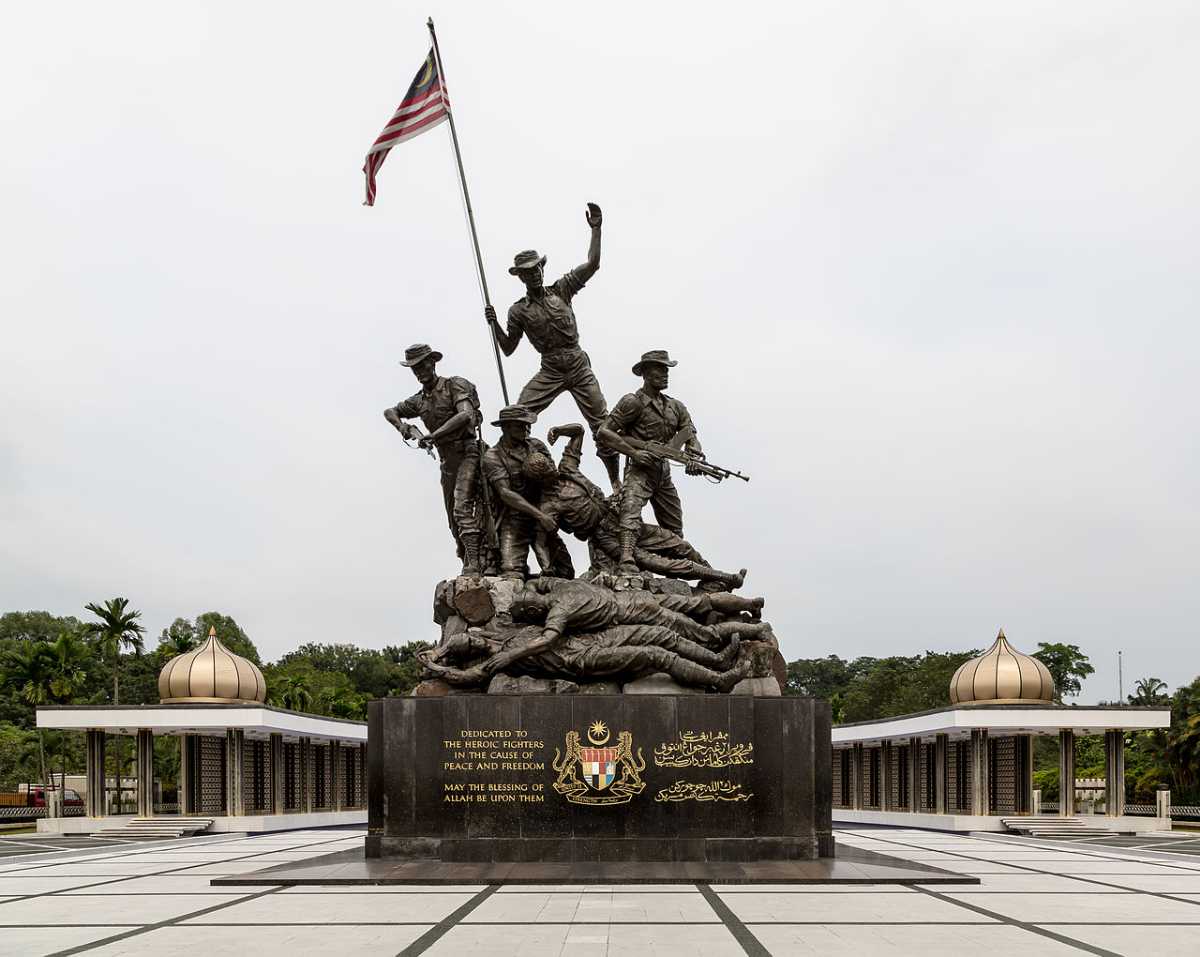 With early settlements dating back to 40,000 years ago, Malaysia has a rich history peppered with immigrants and settlers. Trade routes between the native Malay tribes, China, and India dating back to the first century CE show thriving commerce – this migration also brought Buddhism and Hinduism to the peninsula. After local kings like Langkaasuka and Srivijaya established empires, the Malacca Sultanate took over most of modern Malaysia in the 15th century, bringing Islam to the region.
Malaysia was colonised by the Portuguese, Dutch, and British in the 16th and 17th centuries, leading to a few centuries of colonial rule – many wars were fought in the Malay coast and nearby islands during this time. Conflicts and tensions between the different migrants and ethnic groups in the peninsula grew after World War II, which led to the independence of the Federation of Malaya in 1957, and the final proclamation of Malaysia as a sovereign country in 1963.
Bahasa Malay and English are the most commonly spoken languages in Malaysia, but the thriving migrant population has ensured the spread of Mandarin Chinese, Tamil, and other Asian languages. English is the official language of communication, and most locals are bilingual. It is advised to know a few phrases in the local language – Malay – to warm up to the locals.
Common Phrases· Selamat Malam:
Good evening
· Selamat Jalan:
Goodbye
· Terima Kasih:
Thank you
· Ya/Tidak:
Yes/no
· Sedap:
Delicious
· Berapa:
How much for this?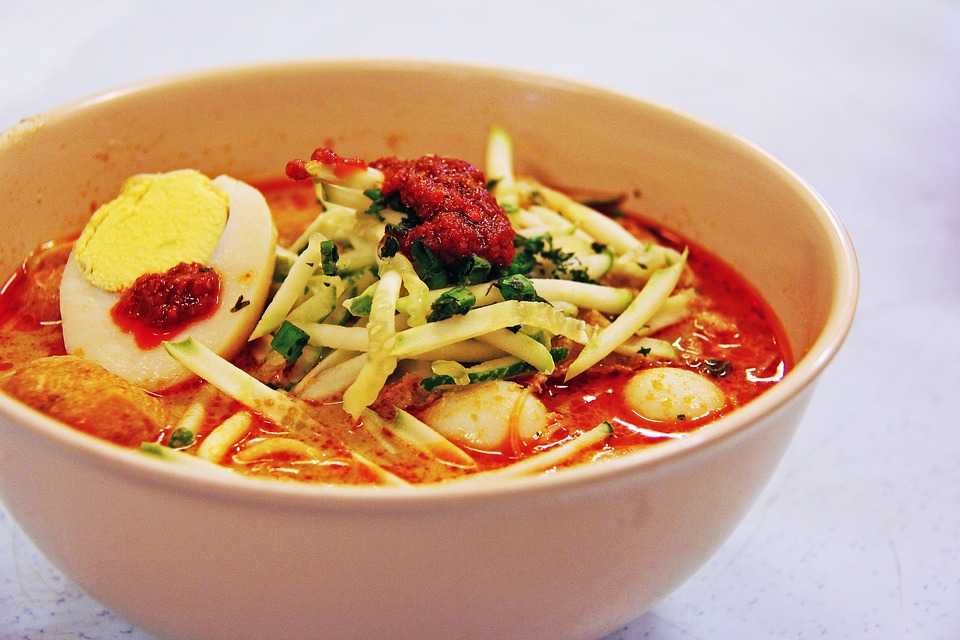 Tourists can expect Malay, Chinese, Peranakan, Indian, Indonesian, Filipino, Javanese, Japanese, Thai, and Western food in Malaysia. From meaty wonders like Mee Goreng Mamak (yellow noodles, beef, and shrimp), Laksa (noodle soup with fish), Roti john (minced meat sandwiches), and Rendang (coconut milk and meat curry) to vegetarian delights like Apam Balik (rice pancakes), Kuih (sugary pastries), Popia Basah (wet spring rolls), and Bubur (coconut milk porridge), there is a myriad of tastes choices!
The predominant flavours used here include coconut, jaggery, tamarind, spices, and meats like chicken, mutton, and beef. Pork is rarely used in Malaysian food for religious reasons. The street hawker stalls are a cost-effective option to try the local cuisine; the highlight of the culture in Malaysia, without leaving a dent on the wallet. Tipping is not a mandatory part of the culture in Malaysia.
Festivals in Malaysia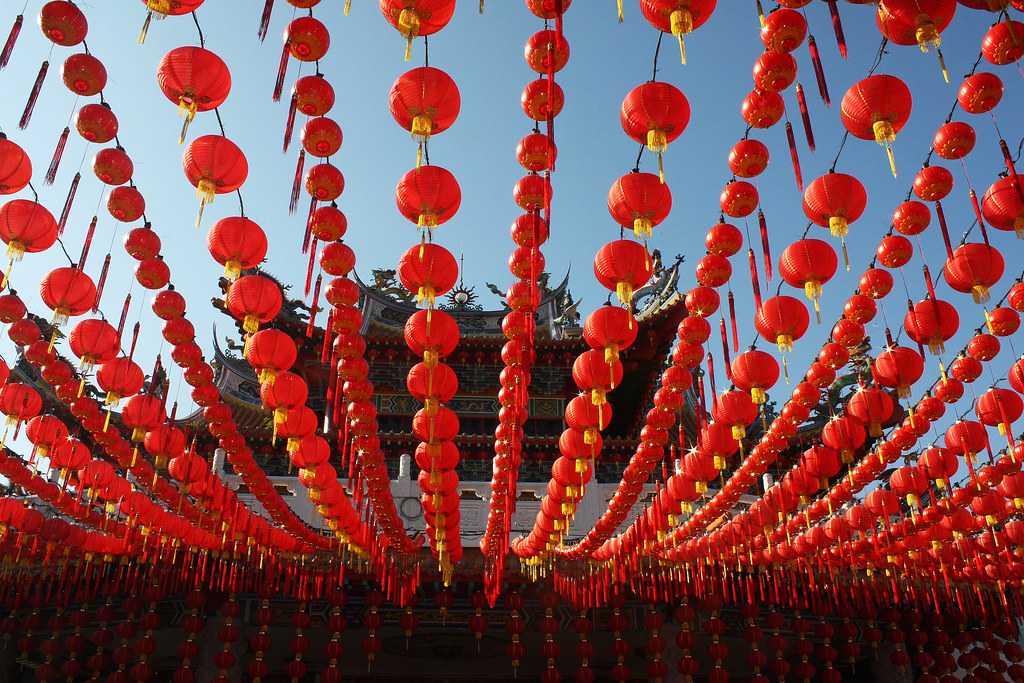 Malaysian festivals are a delight to participate in – the celebrations are colourful, vibrant, noisy, and dynamic. The Mooncake Festival (August/September) is a must-visit to sample the delicious cakes and pray to the Chinese moon goddess for love and prosperity, while the Chinese New Year (January/February) is a week-long celebration with delicious food, dances, and music.
Hindu festivals like Thaipusam (January/February) and Diwali (November) are best enjoyed at temples like the Batu Murugan temple, while the Dragon Boat Festival (December) and Malaysia Water Festival (April) see long snake boat races and dragon dances as a vital part of the culture in Malaysia. Eid (May) and Milad Un Nabi (October) promise lip-smacking biryani and kebabs with music performances and merrymaking. Music festivals like Urbanscapes and the Good Vibes Festival draw younger crowds.
Folk Dance & Music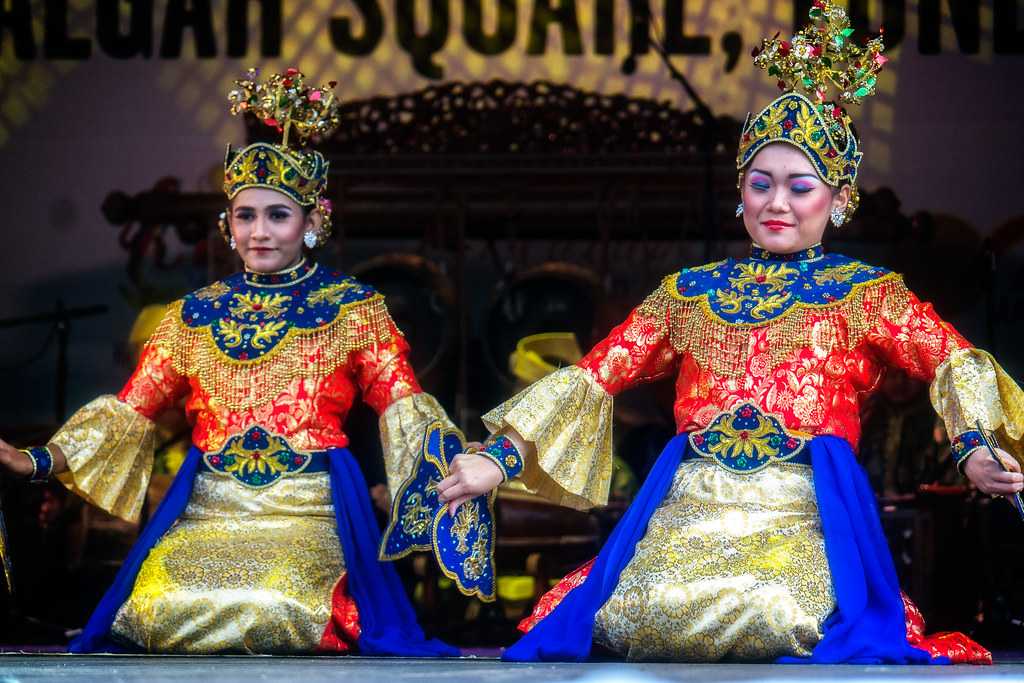 Malaysia has a diverse range of musical tastes, from slow ballads, feisty folk and tribal numbers, rock-n-roll chartbusters, and the special pop Yeh-yeh movement. Traditional Malay music is mostly reliant on percussion instruments, flues, and oboes, and is played at celebrations, weddings, and religious rituals. Indian, Chinese, and Islamic music are also popular. New-age genres like hip hop, jazz, and rock thrive in the country – one can find a host of pubs and live music venues in the city to enjoy an evening of music.
Arts and Crafts in Malaysia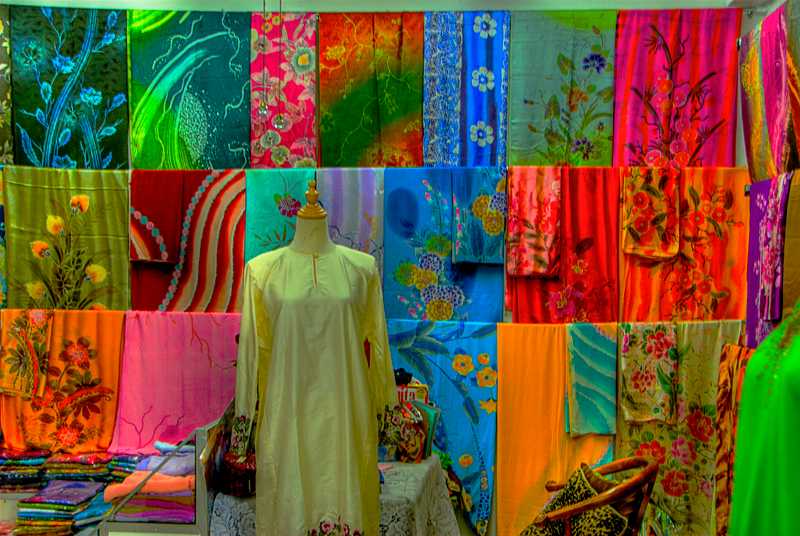 The many indigenous tribes of Malaysia excel at the arts – weaving, embroidery, woodwork, and smithing. Silver and bronze statues are made with finery here, while ornamental wooden carvings of deities and animals are stunningly vivid. Embroidered fabric, carpets, and textiles make for great gifts and souvenirs. Traditional Malaysian masks make gorgeous centrepieces too. Glazed pottery and ceramics are sold at flea markets. The art galleries and museums at Kuala Lumpur, Penang, and Malacca provide great insight into the diverse arts of the peninsula.
While Malaysia is a predominantly Muslim nation – Islam is the national religion – there is thriving religious diversity in the country. Muslims, Hindus, Buddhists, Christians, and practitioners of Chinese indigenous religions coexist peacefully in the country. With distinct pockets and neighbourhoods of temples, mosques, Buddhist shrines, Chinese temples, and churches, the culture of Malaysia is home to several places of worship where one can find peace and serenity. It is important to note that the country imposes compulsory Islam on the ethnic Malay population, while other groups are allowed to practice their religion of choice.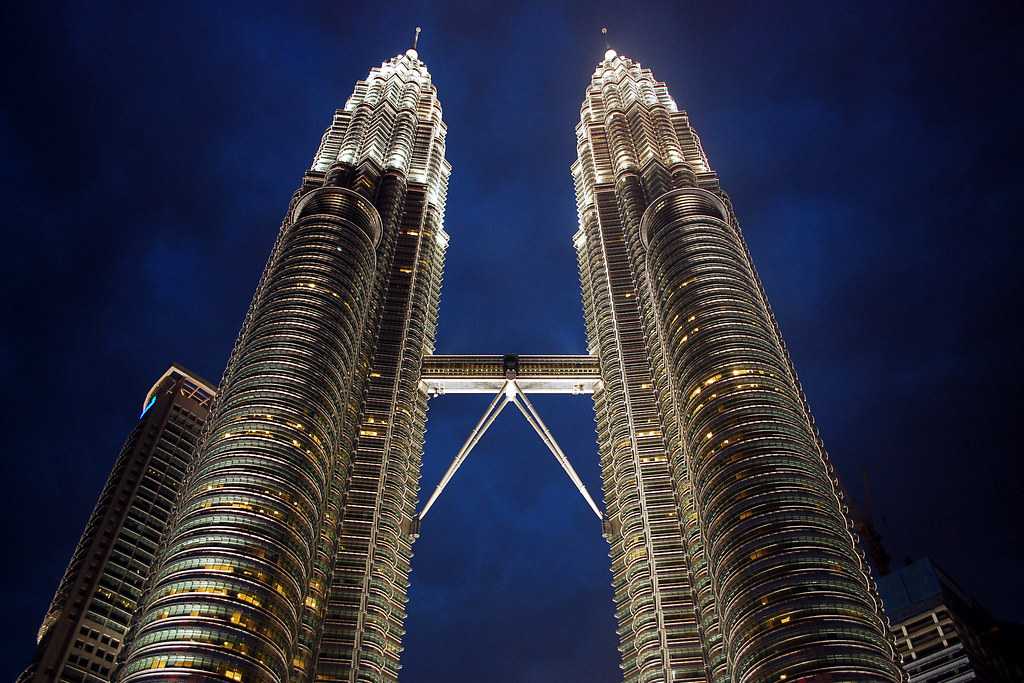 The presence of different ethnic groups in Malaysia offers a breathtaking range of architectural styles – from pre-colonial wooden stilted Malay structures and Islamic mosques to stark Victorian and Dutch monuments and futuristic skyscrapers. Kuala Lumpur is home to the Petronas towers – the world's tallest twin towers – this is a must-visit!
The garden city of Putrajaya stuns with its lush green scape. The Malay palaces are regal and inviting, with luxurious artefacts and East Asian carpets lining the walls. While the city is replete with tall buildings and sleek, glass façades, the culture of Malaysia also upholds Dravidian temples, Chinese monasteries, spire-like mosques, and tall churches lining streets with Malay shophouses and shacks in tow.
Law and Order in Malaysia
Sharia Law governs the Muslims in Malaysia – this means that enticing a Muslim to break these laws, like drinking alcohol, is punishable. Driving under the influence of alcohol is punishable by immediate arrest and may lead to more complications. Malaysia has a strict drug policy – drug-related offences are punishable by death. Keep in mind that causing damage to the natural ecosystem, removing flowers, and causing harm to fauna is a grave offence here, and maybe punished by caning. The culture of Malaysia staunchly stands against environmental damage.
Malaysian Customs, Traditions & Etiquettes
Malaysians place a huge emphasis on family and self-respect.
Raising one's voice and arguing in public are considered faux-pas, so do not escalate a fight into loud arguments.
PDA is frowned upon, so do not engage in PDA while out in smaller towns.
Avoid touching the head while engaging in conversation – this is considered rude.
Use only the right hand to give and take things.
While meeting the locals, remember that some may not be comfortable with shaking hands with the other gender – especially when it comes to Muslim women.
Always wait for the other person to extend their hand, or opt to bow with the hand to the heart as a form of greeting.
It is recommended to take along a gift while meeting a local for the first time. Remember not to gift alcohol or pig-skin-lined items to Malays.
If visiting a Chinese home, wrap gifts in bright red or yellow wrapper, but do not take along flowers – they are considered funeral gifts.
If giving money to Indians, provide it in odd-numbered denominations only.
While we can wax eloquent about the tradition and culture of Malaysia, it is up to the traveller to experience the feel of the country – Malaysia's culture must be seen to believe! Head over to this tropical wonderland today to get an immersive experience, and prepare for a vacation of a lifetime!