The transport system in Malaysia was introduced during the British colonial rule. Currently, funded by the government, transportation in Malaysia is now diverse and up-to-date. Covering an area of 63,445 kms, the transport system in Malaysia has laid out 1630 kms of expressways. The main highway connects the country to the Thai and Singapore borders and stretches out to around 800 kms. Generally speaking, the transport system in Peninsular Malaysia is more developed than that of East Malaysia. 
The main types of transport in Malaysia are: road transport, railways, air transport and water transport. Kuala Lumpur is the main transport hub. We will discuss these in detail.
Monorail
The monorail transportation in Malaysia started as Kuala Lumpur Monorail System or KL Monorail System on 31st August 2003, now spreads to the surrounding areas of Selangor, Pahang, Melaka and Putrajaya. Major shopping centres including Bukit Bintang, Imbi and Chow Kit are covered on this route. The KL Monorail line includes 11 stations and covers a distance of 8.6 kms of the city.
The monorail system in Malaysia is quite popular because of its speed, comfort and low fares. The government promotes it because it does not cause noise pollution and is easy to construct.
Buses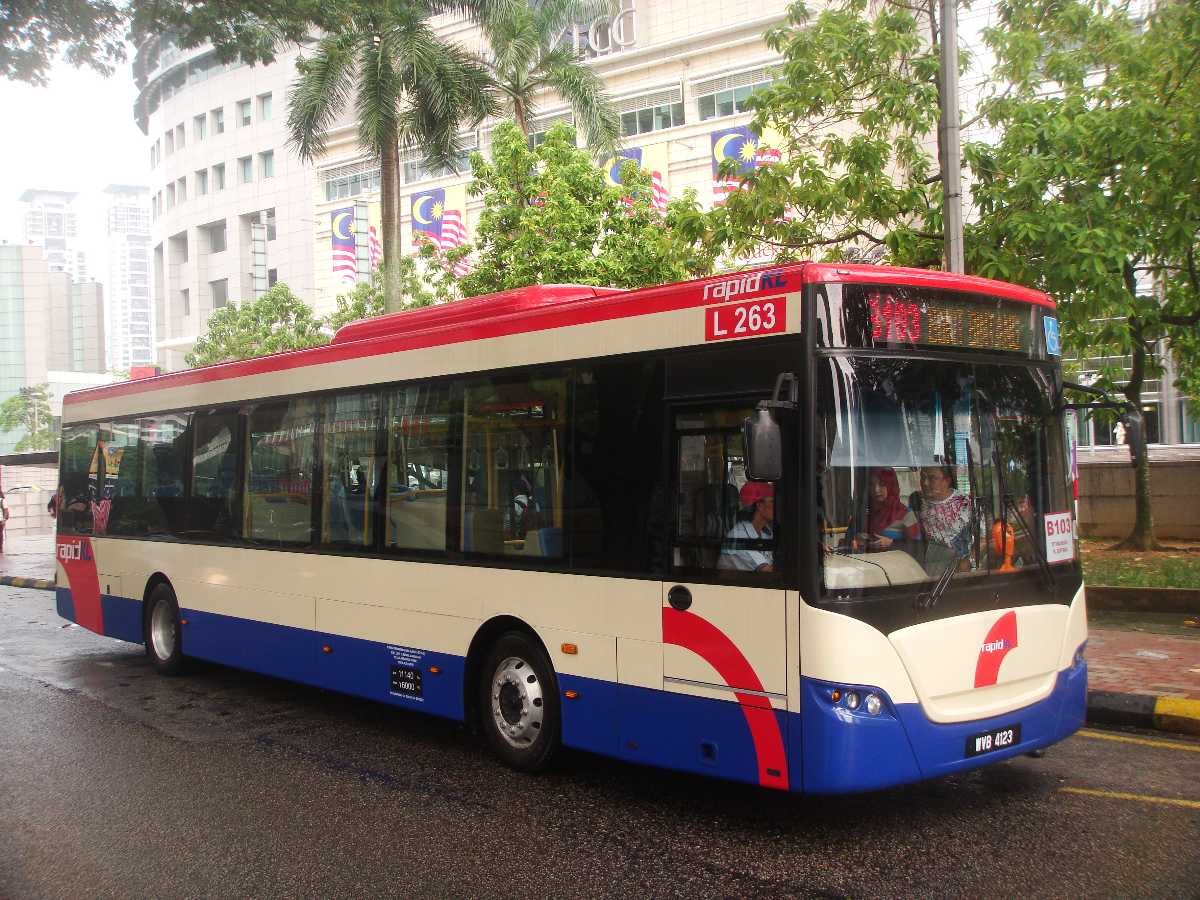 The bus system in Malaysia is very well developed, especially in Kuala Lumpur. It is the cheapest and quickest transport in Malaysia. Most of the buses are air-conditioned. Tickets can be purchased via ticket machines at the counters. However, sometimes the queue is very long, and there may be a problem for the exact change. Hence, there are Touch 'n Go or TnG cards to the rescue.
TnG Prices: 
RM 20 + a stored credit of RM 10. 
Public Bus Operators
1. Go KL City Bus
Go KL City Bus is a free bus service which covers most of the tourist spots in Kuala Lumpur, including Bukit Bintang, Chinatown, and KLCC. With a frequency of 15 minutes, these pink buses can be boarded at any stop. Each bus is air-conditioned and has free wifi. There are two buses operators for the Go KL City Bus Service: Rapid Bus and Konsortium Transnasional.
2. Rapid Bus/Rapid KL 
The RapidKL bus service runs on 177 routes across Kuala Lumpur. Recently revamped, this transport in Malaysia divided its routes into four classes: express routes, city shuttles, trunk routes and local shuttles. The bus stations also have an information counter, where one can seek help with the routes. These buses cost up to RM 3, which can be paid as exact change or through TnG card.
3. Konsortium Transnasional Berhad 
Konsortium Transnasional Berhad or KTB is the largest bus operator in Peninsular Malaysia. It has four types of buses: stage bus called Transnasional, express bus service called Pushliner, luxury bus service called Nice and a specialized service called Cityliner. KTB has more than 1500 buses which run on 250 routes and take over 1000 trips per day. Hence, this service has the ability to annually serve over 60 million passengers. Konsortium Transnasional Berhad also has bus services to and fro Singapore.
Private Bus Operators
1. Aeroline 
Aeroline is a luxurious bus transportation in Malaysia between Peninsular Malaysia and Singapore. It is the first bus service operator to have introduced the concept of on-road mobile business lounges. These buses have an onboard crew which serves food and drinks to the passengers.
2. Super Nice
Super Nice is a reliable bus service in Peninsular Malaysia. Established in the 1980s, Super Nice is also known as Supernice Grassland or Comfort Super Nice Express Sdn Bhd. With ever-increasing popularity, this bus covers important destinations like Ipoh, Kuala Lumpur, Klang, Seremban, Melaka, Muar, Batu Pahat, Genting Highland and Sungai Petani. 
3. Taxis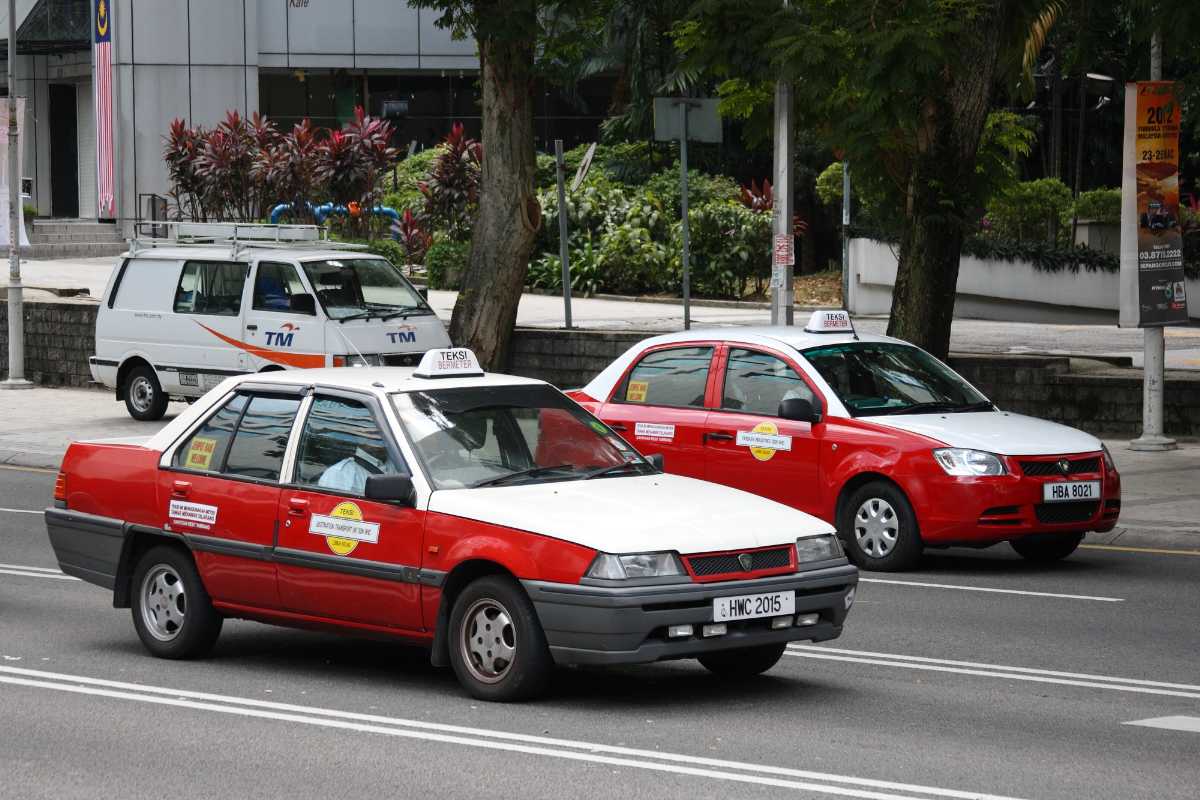 Taxis are not a frequently used transport in Malaysia. However, those who want to avoid the crowd and are willing to pay more avail this facility. Malaysia has two types of taxis - local and long-distance. Local taxis operate in Kuala Lumpur and can be boarded from any place in the city. These are red and white or yellow and blue. Long-distance taxis can be boarded from Puduraya bus station. They only operate when the taxi is full of passengers and are more expensive.
Unfortunately, the taxi drivers in this region are notorious for refusing to use their meter and overprice passengers, especially tourists. Tourists are advised to be cautious while using the taxi service. The taxi fare is always expected to be paid in cash. The government is trying to dissolve this issue and have a hotline number (1 800 88 9600) for complaints against drivers charging extra. 

Ideal Taxi Fair Per Kilometer: 
RM 3
Bike Rentals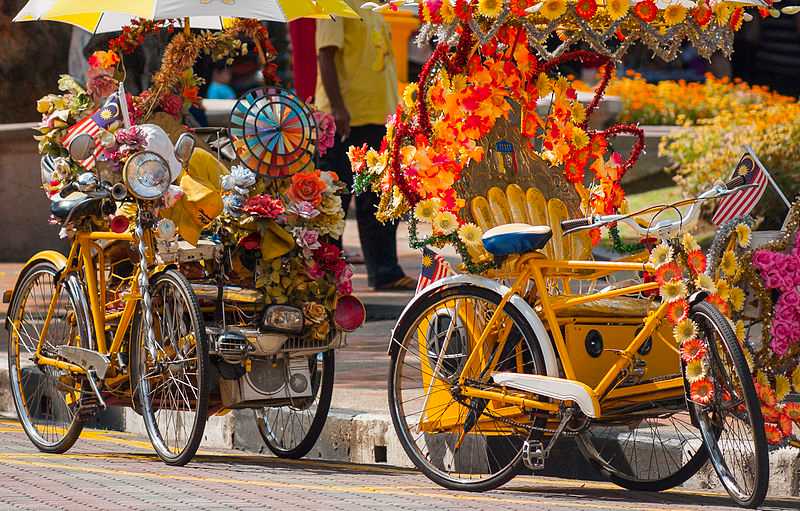 The Malaysian government has been trying to promote the usage of bicycles since the last few years. Hence, there are separate blue painted tracks for cyclists in the capital city. There are several bike rentals to facilitate this mode of transport in Malaysia. The most famous ones being oBike, Ecocana, Forest Trek Cycle, and many more. Various types of bikes are available for transport in Malaysia, such as city bike, mountain bike, chopper bike, road bike, kids bike and tandem bike.
Average rent per month: 
RM 35 to RM 300 (depends on the type of cycle)
The rent can vary between students and working individuals. 
Boats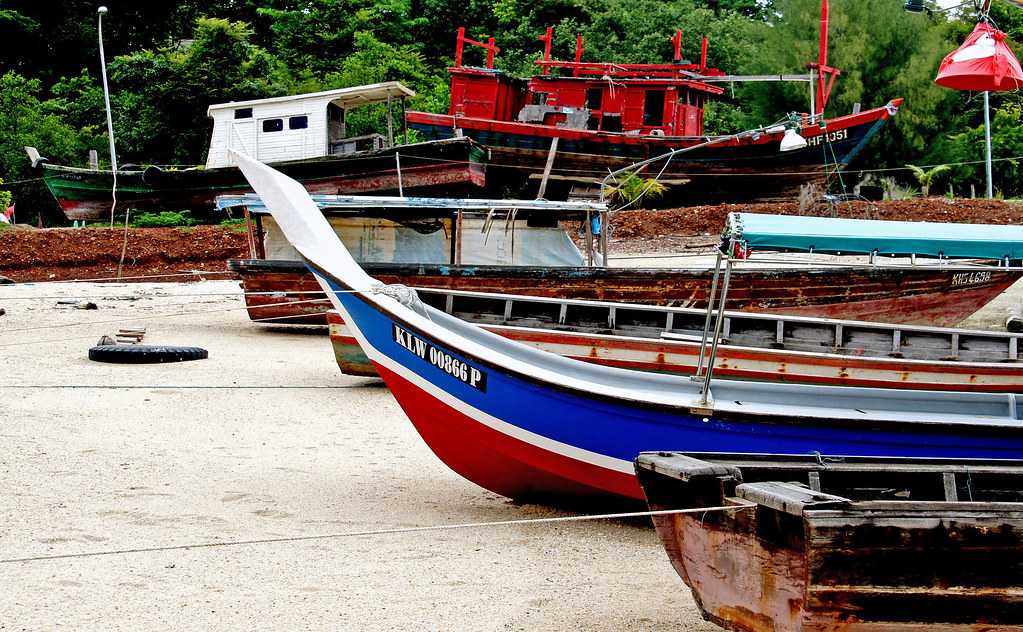 Since it is an island country, there is a rich system of water transport in Malaysia. There are five ports: Penang, Port Klang, Kuantan, Kuching and Kota Kinabalu. Boat services connect the islands, including remote areas. Apart from boats, small rover crafts and ferries are also operational. Holiday cruises are available for inter-country transport in Malaysia. 
Car & Motorcycle Rentals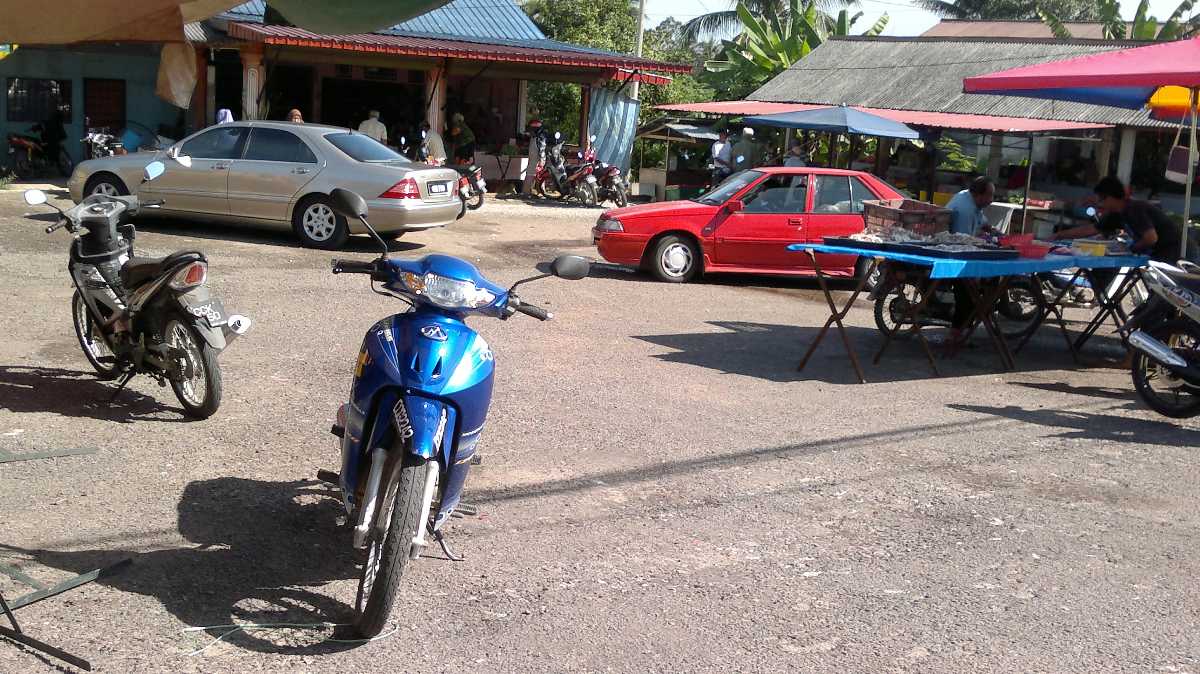 Due to smooth roads, vehicle rentals are popular in Malaysia. There are many options available for these rentals. Different types of motorcycles like a moped, scooter, superbike, touring bike, etc. are available in brands including Yamaha, Honda, Modenas, Suzuki, Kawasaki and more.
Average rent per day:
Scooter - RM 25 - RM 30
Geared bikes is RM 300 - RM400. 

Car rentals in Malaysia are equally popular. Cars of various sizes and brands are available.
Average Rent Per Day:
SUV: RM 150 - RM 160
Mini car: RM 90 - RM 100
Economic car: RM 60 - RM 65
Van: RM 90 - RM 100
Restriction Zones
Although most of Malaysia is safe, there are certain zones which are better avoid to prevent crime. Most of these areas lie in the eastern area of Sabah State, which is known for high rate of kidnaps. It is advisable to consult a local before going to a suspicious area.

Restricted Zones in Kuala Lumpur
Certain areas in Kuala Lumpur are known for having a high rate of sex trafficking and must be avoided, especially at night. These include Bukit Bintang, RLD at Lorong Haji Taib Jalan Alor, Jalan Hicks, and Jalan Thamibipilly in the Brickfields, Klang Valley and Jalang Petaling. Apart from these, Chow Kit is known for transgender prostitutes. Sex trafficking and child prostitution are common in the Saba region.

Tourists are also advised to be careful of pickpocketers and bag snatchers in the markets, buses and monorail in Kuala Lumpur.
Restricted Zones in Other Regions

The two states of Terengganu and Kelantan have the highest intensity red light areas. These states must be avoided by female travellers as they are extremely risky. Almost 2 lakh prostitutes were present in Malaysia in 2014 and sex trade generated over a million US dollars. Out of these, most of the sex trade was taken place through these states, and most prostitutes worked here. 
Drone/Photography Restriction Zone
The region of Putrajaya in Petaling Jaya has restricted photography and usage of drones as ministerial buildings, and official residence of the Prime Minister are located here.

Parking Rules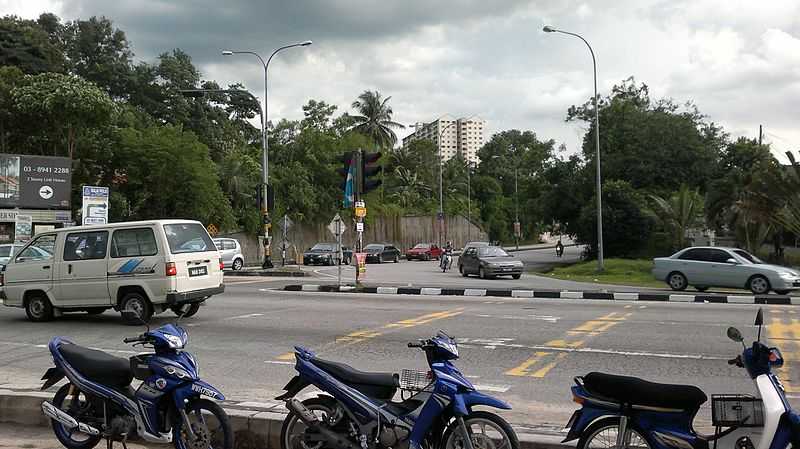 Certain areas in Malaysia have been kept aside for parking. Some of these plots are government-owned, while some are private. Here are certain things to keep in mind while parking in Malaysia.

1. A nominal parking fee has to be paid. 
2. Monthly parking permits are available at the local councils.
3. Ticket collectors may use the windscreen of the car as the parking slip. They will write the time and place on the windscreen.
4. Failing to display the ticket at the parking bay leads to a fine.
5. Single and double yellow lines at the roadside indicate that parking is disallowed in that area.

Overall, the transport system in Malaysia is efficient, reasonable, comfortable and convenient. It is diverse and far fledged. The government is constantly working towards the betterment of transportation in Malaysia and to overcome the minor nooks. Frequent upgradation takes place. Thus, for a tourist, it is easy to explore the country because of its trustworthy transport system.