Renting a car in Malaysia is often opted by a larger number of tourists over public transport as it gives you not only economic viability but also proves to be better in terms of convenience. Many people opt for hiring a bike for commuting in Malaysia. However, that might not be a suitable option for reaching far-flung places. Bike hire is advised only for places that are near or for leisurely activities.
Cost of Car Rental in Malaysia
Small cars -
Cars like Proton Saga and Perodua Bezza can cost around MYR 130 per day. Nissan Almera should cost you about MYR 155 per day. Toyota Vios and Honda City cost a bit higher - somewhere around MYR 190 per day. Toyota Innova falls in the higher segment and is likely to cost you MYR 340 per day.
Automatic and premium cars -
Automatic cars will cost you around MYR 127 to MYR 323 per day. Small and medium cars are more or less of the same range. Sedan and premium cars cost somewhere around MYR 325 to MYR 340. 
Luxury cars -
High-end cars like Audi is likely to cost MYR 2000 per day. Car rental for BMW series starts from MYR 1300 per day. Ferrari rental is somewhere around MYR 5000 per day. Mercedes rental is around MYR 2000 per day. Porsche rental will cost you around MYR 1800 per day. Per day rental for Rolls Royce ghost will be around a ghastly amount of MYR 7500.
Most of the service providers include basic damage protection, basic theft protection and taxes. However, the base rates neither include security deposits nor the cost of fuel. The terms and deposit amount may differ from one service provider to another. The per-day rental excludes super collision damage waiver, super theft protection and personal accident protection.
Type of Cars Available for Rent in Malaysia
Most of the tourists renting a car in Malaysia prefer small cars (five-seater) like Proton Saga, Perodua Bezza and Nissan Almera.
For people who prefer a Sedan or a premium segment car, Toyota Vios and Honda City are great options.
For bigger groups and families Toyota Innova is preferred.
One can also choose automatic cars from hatchbacks to multi-utility vehicles - Proton Saga 1.3, Perodua Bezza 1.3, Nissan Almera 1.5, Toyota Vios 1.5, Honda City 1.5, Honda BR-V 1.5 (seven-seater), Proton Exora 1.6 (six-seater) and the like. 
Driver Fee
Young Driver Fee
Some car rental service providers charge an additional "young driver fee". This could be anywhere near MYR 100. The minimum age to drive in Malaysia is eighteen years. "Young driver fee" is usually charged when the driver is between 18 years to 23 years of age. This age limit might vary for different car hire dealers. If you do not pay this fee online, you will have to pay it at the time of pick-up. 
Also, there can be a minimum bar on the age of the driver on specific car models keeping in mind the safety concerns. Car rental companies and agencies can also put a condition that requires the car hirer to have at least one year of experience.
Senior Driver Fee
As the young driver fee, there is a senior driver fee too that is levied in Malaysia. This fee is levied if your age is 65 years or above. Again, the fee can vary from dealer to dealer. 
Major International Car Rentals in Malaysia
Avis 
Email - www.avis.com.my
Contact - 
Sepang, Malaysia - +60 3-8787 4087.
Selangor, Malaysia - +60 3-7803 7555.
Johor Bahru, Malaysia - +60 7-590 8834.
Sabah, Malaysia - +60 88-204 460.
Europcar 
Email - www.europcar.com
Contact - 
Penang, Malaysia - +60 4-658 3588.
Johor Bahru, Malaysia - +6019 279 9818.
Sabah, Malaysia - +6016 886 7745.
Hertz 
Email - www.simedarbycarrental.com
Contact - 
Sepang, Malaysia - +60 13-656 6883.
Selangor, Malaysia - +60 3-8787 4572.
Johor Bahru, Malaysia - +60 7-223 7520.
Sabah, Malaysia - +60 88-413 326.
Mayflower 
Email - www.mayflowercarrental.com.my
Contact - 
Sepang, Malaysia - +60 3-8787 3850.
Selangor, Malaysia - +60 3-8776 6578.
Johor Bahru, Malaysia - +607-224 1357.
Sabah, Malaysia - +60 88-242 990.
Orix 
Email - www.orixauto.com.my
Contact - 
Sepang, Malaysia - +60 3-8787 4151.
Johor Bahru, Malaysia - +60 7-276 2666.
Sabah, Malaysia - +60 88-237 241.
Apart from these international players, local operators can also be approached to rent a car in Malaysia. Pacific is a well renowned local agency that rents out cars at amazing discounts and packages. 
Documents Required for Renting a Car in Malaysia
Different car rental in Malaysia have different requirements vis-a-vis documentation. It is advised to go through the terms and conditions while booking your car. However, the following documents are usually required by car hire companies and local agencies in Malaysia -
A valid driver's license with a photograph. The license should be held for at least two years without any endorsement.
Valid ID proof like a passport. Your visa must be valid and unquestionable. Your any other proof of nationality can be denied at certain places. It is advised to carry your passport. Some car renting companies and local agencies might keep your passport in their custody for security purposes.
Four to five passport size photographs.
International Driving Permit - IDP
It is important to note that foreigners visiting Malaysia for a short period of time need to have an IDP - International Driving Permit to drive or rent a car in Malaysia. Travellers who hold a valid driving license in of any of the 10 ASEAN countries (Myanmar, Laos, Cambodia, Vietnam, Brunei, Malaysia, Indonesia, Singapore, Thailand and Philippines) can drive without obtaining International Driver's Permit. 
Replacement and Recovery Policy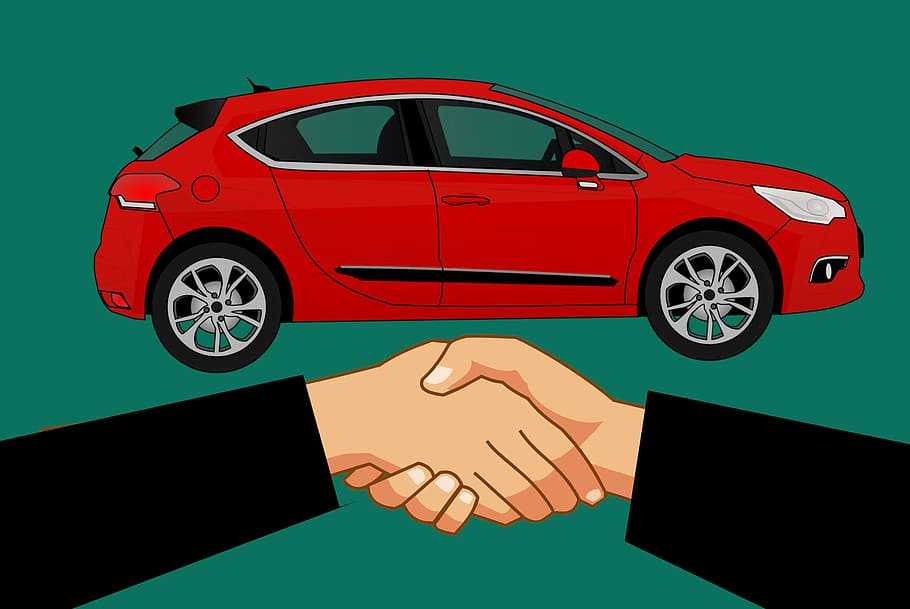 If your rented car breaks down or a fault occurs, the car rental company usually will replace it with another car from the same segment (if available) provided it is in city limits. If the vehicle develops such error outside the city limit, no car replacement will be provided and a sum equivalent to the agreed rental will be charged. 
Damages, if any that happen to the car is to be paid by the user. In the majority of the cases, when the damage is estimated by the car rental company, the amount is deducted from the security deposit amount. In case, the damage exceeds the security deposit amount, an insurance claim can be filed. Damage in excess of the insurance amount claim amount has to be borne by the user. The final assessment of the damage will be made by the car rental company. 
Driving Rules in Malaysia
All cars in Malaysia are right-hand drive and you ought to drive on the left side of the road.
Wearing seat belts is compulsory.
At the majority of places, double yellow lines mean no parking.
Drinking and driving in Malaysia is illegal. The police here is always on guard with breath analysers. The permitted blood alcohol level in Malaysia is 0.08%.
Important numbers - Tourist's police number in Malaysia - 03-92354999 and Ambulance - 999.
Speed limit - The following is the bar for speed in Malaysia - 
Towns - 50 to 60 kilometres per hour.
Highways - 90 to 100 kilometres per hour.
Motorways - 120 kilometres per hour.
Things to Remember While Renting a Car in Malaysia
Lost key fee - If you lose your rental car key, you have to pay for its replacement. Charges may vary from dealer to dealer. However, you will have to pay a higher amount if you lose smart keys. If you take possession of a two key ring, you will be required to pay for both if you lose them.
GPS systems - For easy commuting in a foreign country, a proper map or a GPS system is required. Most of the car rentals in Malaysia do not have GPS systems installed in the cars. You have to pay for having a GPS system as an inclusion in your rented car. Once the car picks you up, you must check the GPS system and its functionality.
Return of vehicle - In case you have booked your car at a special weekly rate, returning the vehicle earlier than stipulated time may cost you a bit extra as some rental companies will cancel your discounted rate. Some companies will charge fees on a pro-rata basis. This way you'll pay a little less. Such companies will charge you MYR 10 to MYR 15 early return fee to your bill. In case of a late return, the user will be allowed leverage of a maximum of one hour for returning the car to the rental company. After one hour, late return charges shall be applicable. These charges vary from dealer to dealer.
Cleanliness and Fuel - Try your level best to return the rented car in a very good and clean condition. Some car rental companies also charge an "excessively dirty" fee. At many places, you will be required to refill the fuel tank before returning the car. Some people negotiate with the dealers that they get the tank filled themselves. This way they limit the expenditure on the fuel.
Outstation - While going out of the city, all the costs and penalties related to interstate tax, toll or any other government tax is to be borne by you. 
Extra usage policy - It is highly recommended that the rented car should be returned on the very day and time the subscription ends. However, the majority of car rental in Malaysia give one hour of grace time without any extra charges. If this extension exceeds one hour, charges and penalties are applicable. Again, this may differ from agency to agency.
Avoid airport car rentals - Only in a dire emergency or when there is no other option available one should go in for airport car rentals. It is so because car rental arrangements at the airport at very costly and are likely to burn a big hole in your pocket. Their charges are higher because of the fees and taxes that are levied on car rental agencies by the airport.
Car check - It is very important to check the condition of the car before you pick it up. Examine the car for existing dents, damages, engine, audio jacks, GPS (if included), air conditioner, music player, properly inflated tyres, spare tyres, toolbox, first aid box, Infant/ toddler seat (if included), the functionality of the windows and car in general. Click pictures of the car as a proof of the condition you took it in. Check the authenticity of the local car rental agency. Carefully read the rental contract, inclusions, insurance policy and other documents carefully.
With easy documentation and attractive packages that car rental companies offer, renting a car in Malaysia is convenient and an absolute pleasure to drive your way to the desired destination without your friends and family.