Malaysia is every shopper's paradise, and for a good reason – the country boasts of huge, sprawling western malls with indoor amusement parks, and large, open markets that promise a true Asian street shopping experience. It's time to let your inner shopaholic out with no guilt here – Malaysia's famous shopping malls and street stalls boast of great deals and amazing discounts. From international fashion labels to handmade glass jewellery, one can find everything here. Go through our comprehensive guide to have the ultimate shopping experience in Malaysia, and get buying!
Top Shopping Places in Malaysia
1. Pavilion KL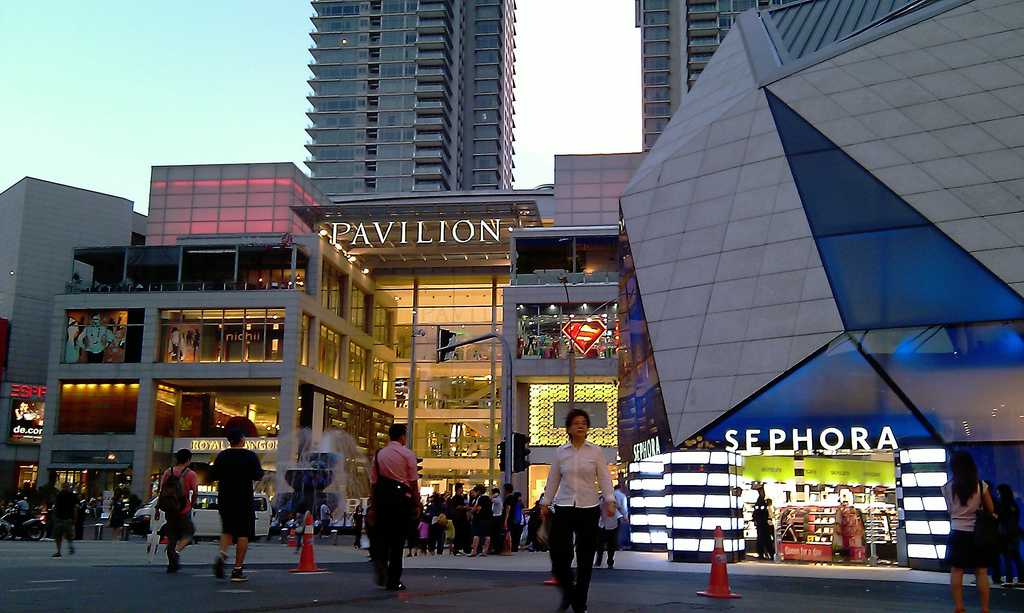 Located in the hip and happening area of Bukit Bintang in Kuala Lumpur, Pavilion is great for some luxurious shopping. Check out seven glistening floors of international and local designer brands, or indulge in a relaxing massage at the in-house spas. Artisanal food products and fancy home décor are also available here. The fitness centre is ideal for a quick workout. The electronics stores offer great deals on phones, laptops, gaming equipment, and cameras!
Address: 168, Bukit Bintang Street, Kuala Lumpur
Timings: 10:00 AM – 10:00 PM
2. Berjaya Times Square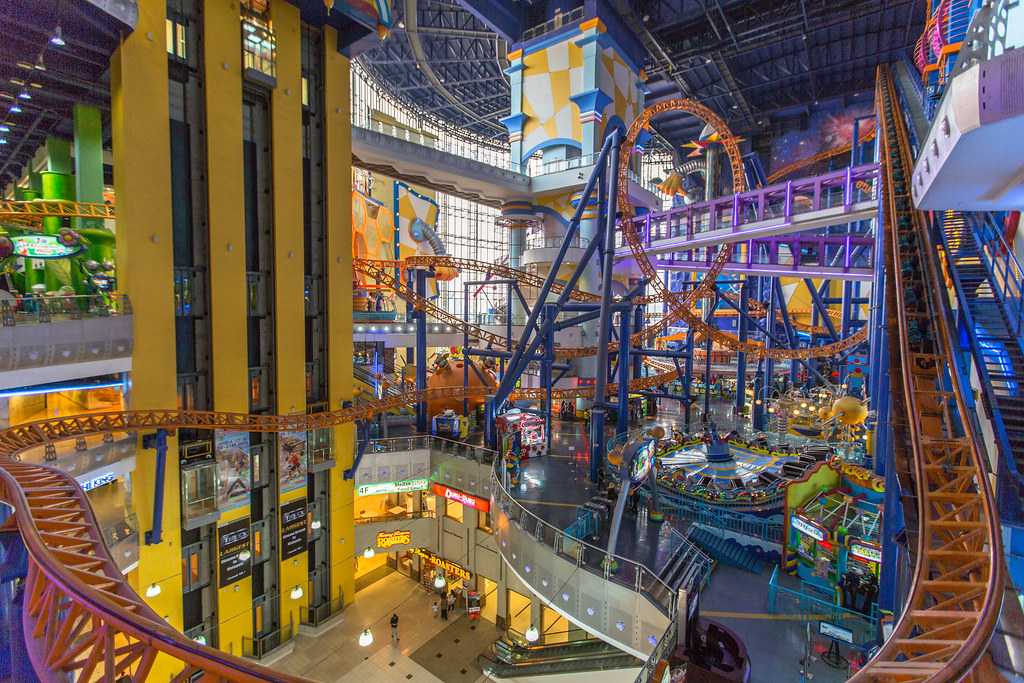 This iconic landmark of Kuala Lumpur, also known as the Times Square of Malaysia, is the world's ninth-largest building! With a whopping 48 floors of stores, restaurants, and even an indoor theme park, an outing to Berjaya is an excursion in itself. Let the kids enjoy a ride on the huge roller coaster, go bowling, or watch a movie at the IMAX 3D Cineplex while the adults shop for the latest fast fashion trends or relax at a spa. With more than a hundred stores of the best luxury brands, jewellery outlets, and spas, shop at Berjaya for the best silk and leather items.
Address: 1 Jalan Imbi, Kuala Lumpur
Timings: 10:00 AM – 10:00 PM
3. Sungei Wang Plaza

This Japanese complex is a haven for tourists with a penchant for East Asian items. This shopping complex in Malaysia presents a host of charming souvenirs, jewellery, Japanese and Korean stationery, phone accessories, toys, clothing, and shoes. The arena in the middle also hosts live performances by street artists almost every evening. Shoppers are welcome to bargain here.
Address: Jalan Bukit Bintang, Wilayah Persekutuan Kuala Lumpur
Timings: 10:00 AM – 10:00 PM
4. Petaling Street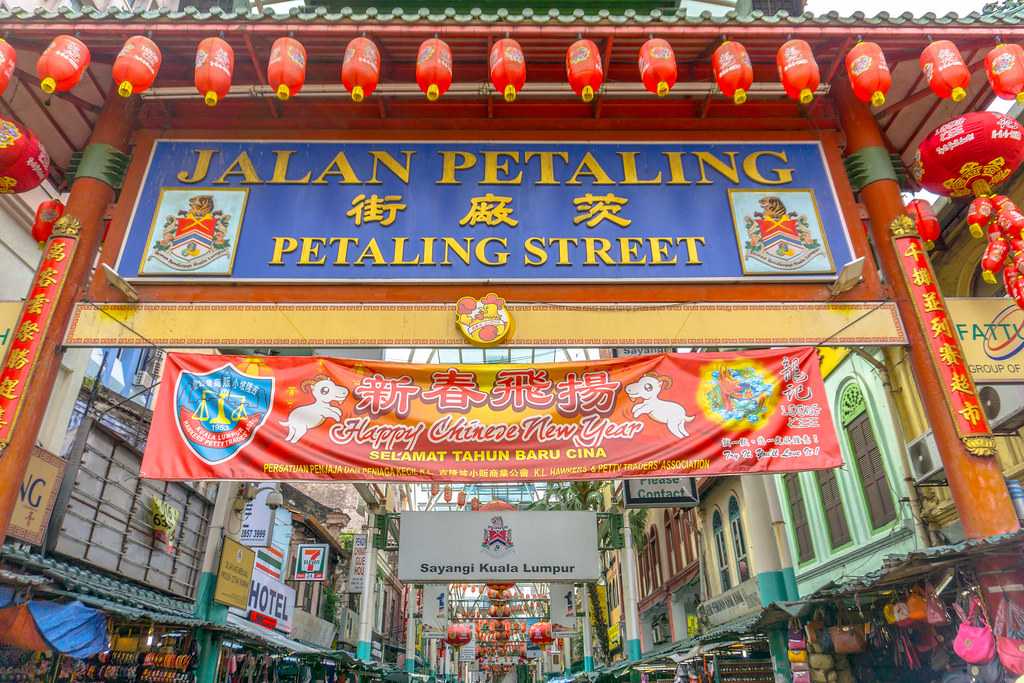 Head over to Petaling Street in Kuala Lumpur, the bustling neighbourhood of Chinatown to get the best bargains at the flea markets and street stalls. Choose from a wide range of gorgeous Chinese jewellery, lucky charms, bags, wall hangings, clothes, hats, spices, lights, and many more souvenirs. Don't hesitate to haggle here. Make sure to hit up the Chinese food stalls lining the streets to keep hunger pangs at bay!
Address: Jalan Petaling, City Centre, Wilayah Persekutuan Kuala Lumpur
Timings: Open 24 hours
5. Central Market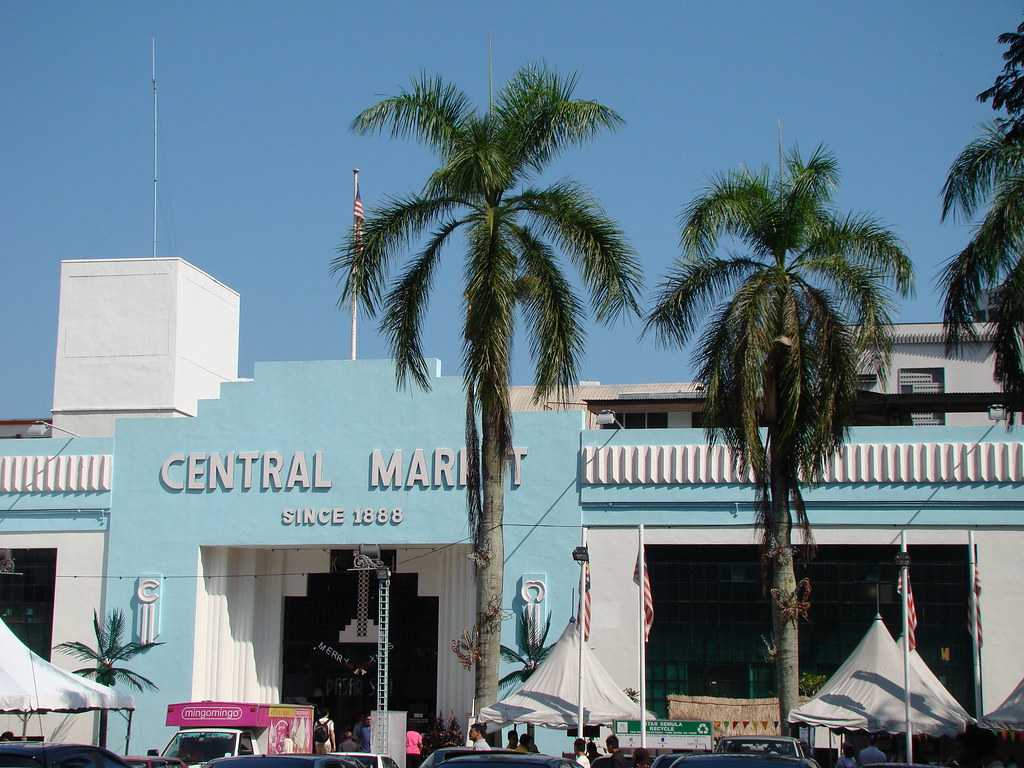 One of the most popular markets for shopping in Malaysia, this market located near Pasar Seni is a hotbed for Indian and Chinese art pieces and accessories. Set in an air-conditioned complex, this market provides a great respite from the harsh Malaysian heat. Tourists can find great sarongs, bags, clothes, hats, handicrafts, necklaces, and shoes here.
Address: Jalan Hang Kasturi, City Centre, Wilayah Persekutuan Kuala Lumpur
Timings: 10:00 AM - 9:30 PM
6. Kasturi Walk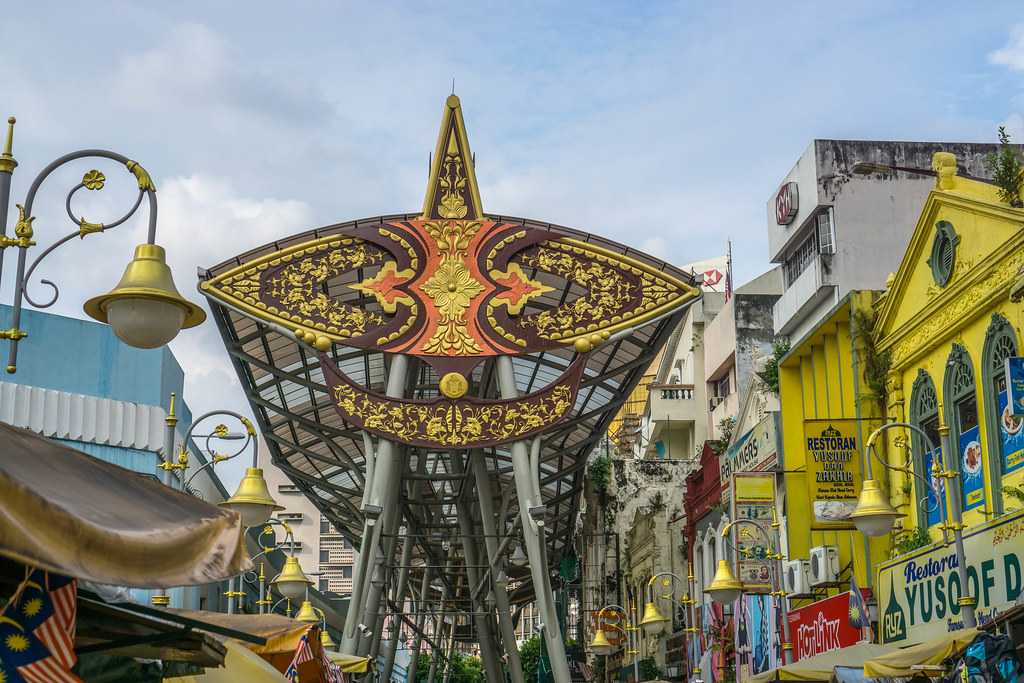 Once you've explored Central Market, head on over to the nearby Kasturi Walk and explore the stalls to find some of the most charming souvenirs and handicrafts in town. Buy Malaysian Batik fabric, Songket brocades in gold and silver, Wau kites, pewter cauldrons, and many more quaint items here.
Address: 32, Jalan Hang Kasturi, City Centre, Wilayah Persekutuan Kuala Lumpur
Timings: Open 24 hours
7. Suria KLCC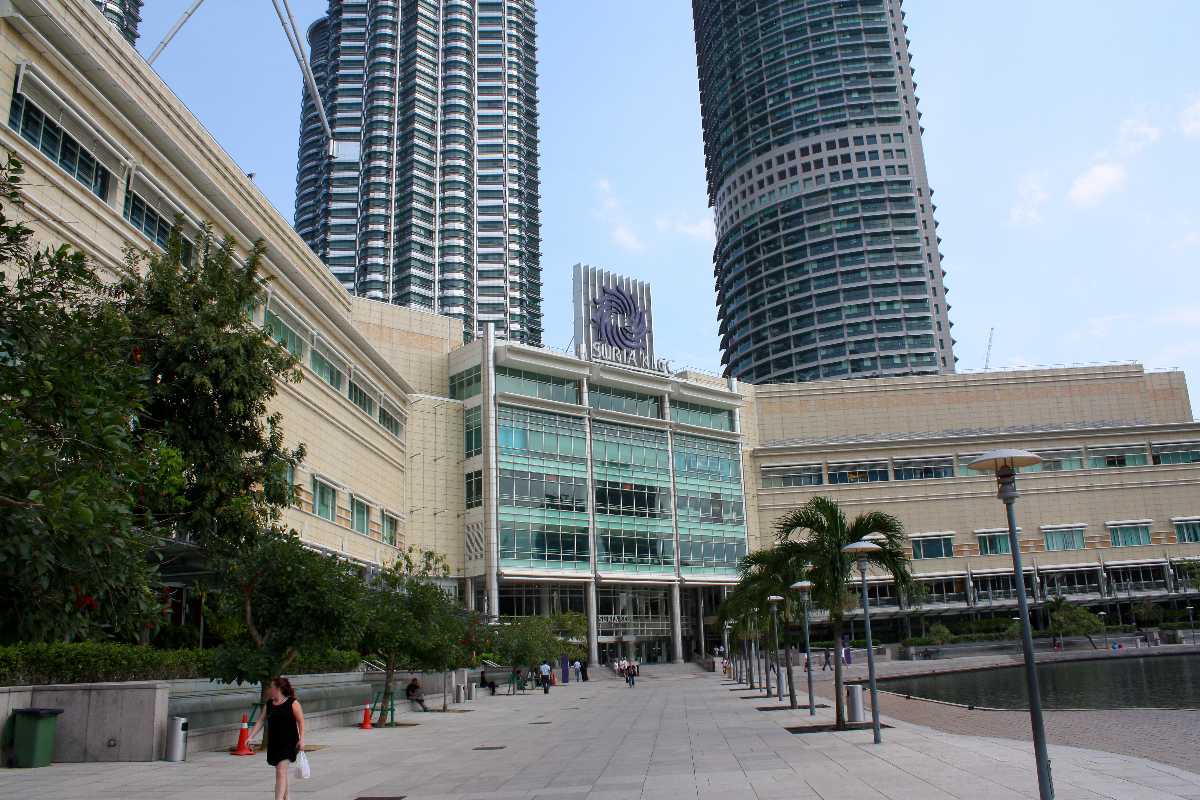 One of the most popular malls of Kuala Lumpur and one of the top shopping places in Malaysia, Suria KLCC is located at the base of the Petronas Twin Towers. This upscale mall boasts of several internationally acclaimed designer stores, including Gucci, Louis Vuitton, Salvatore Ferragamo, and Chanel. Budget shoppers can head over to multi-brand outlets here and save on fast fashion. Shop with a gorgeous view from the Twin Towers at Suria!
Address: 241, Suria KLCC, Kuala Lumpur City Centre, Wilayah Persekutuan Kuala Lumpur
Timings: 10:00 AM – 10:00 PM
8. 1 Utama Shopping Centre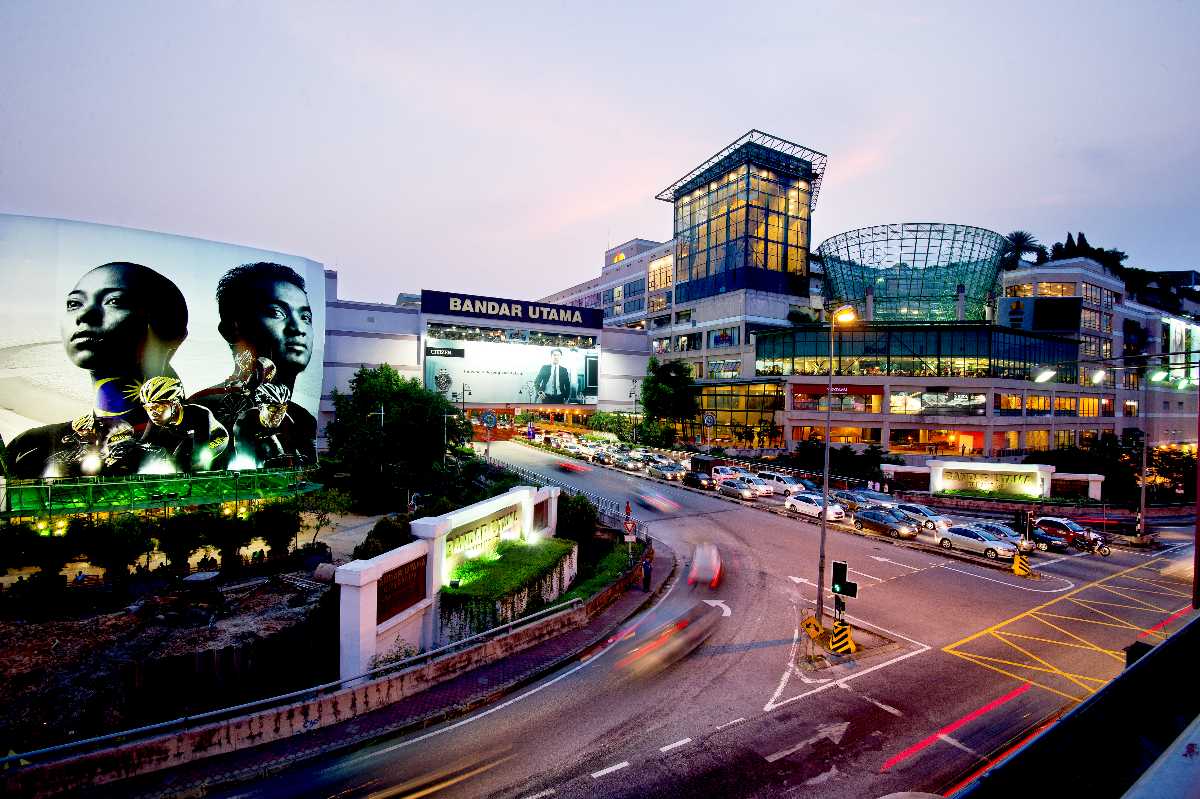 The largest shopping mall in Malaysia, Bandar Utama has a whopping 1000 shops full of designer clothes, accessories, sportswear, shoes, bags, home décor, and many more. The mall also consists of budget options for more economical shoppers. It also boasts of a gorgeous eco-zone, with a fully functioning rainforest area, a huge fish tank, and a colourful rainbow bridge that both children and adults are bound to love. Don't miss the rooftop garden while you're here!
Address: S327, Bandar Utama City Centre No. 1, Lebuh Bandar Utama, Bandar Utama, Petaling Jaya, Selangor
Timings:
Sunday – Thursday: 10:00 AM – 10:00 PM
Friday, Saturday: 10:00 AM – 10:30 PM
9. Indian Quarter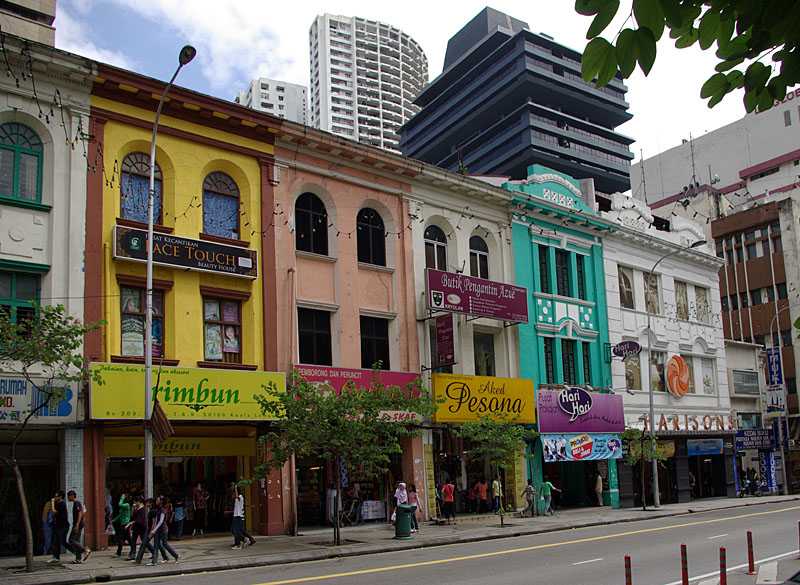 The best place to have an authentic Indian experience outside the country, the Indian Quarter of Kuala Lumpur is filled with small stores that sell embroidered scarves, shawls, hats, traditional Indian clothing, spices, handbags, perfume, and handicrafts. The cafés and food stalls are worth a mention – the flavours are delightful and perfect for a quick mid-shopping break. Don't be afraid to get lost in the winding lanes – the locals are friendly and always ready to help.
Address: Little India, Brickfields, Kuala Lumpur
Timings: Open 24 hours
10. Lorong Kulit Flea Market

For an authentic shopping experience in Malaysia, head over to this quaint flea market in Penang where every turn presents a surprise! Vintage artefacts, pewter vessels, hunting knives, rare books, toys, and clothes are available at great bargains here. Thrift shoppers are in for a treat here!
Address: 625 Jalan Dato Keramat, George Town, Pulau Pinang
Timings: 6:00 AM – 1:00 PM
11. Cecil Street Market

Check out this bustling street market of Malaysia for the best deals on spices, white coffee, artisanal teas, nutmeg oil, and durian delicacies. Divided into the wet and dry market areas, the Cecil market is the best place to feel the pulse of Penang truly – watch shopkeepers call out for customers and advertise their products and sample the rich spices and tastes of the local cuisine here. Don't forget to wait around till sundown to try the delicious laksa noodles!
Address: 40-48 Lebuh Cecil, George Town, Pulau Pinang
Timings: 7:00 AM – 7:00 PM
12. Prangin Mall

The largest shopping mall in Penang, Prangin Mall is a comfortable budget stop for clothes and essentials. Banking on local talent, this mall has a host of boutiques curated by local designers. With more than 25 restaurants and eateries, it offers excellent dining options too.
Address: No. 33-G-50, Jalan Dr Lim Chwee Leong, George Town, Pulau Pinang
Timings: 10:00 AM – 10:00 PM
13. Central Market

This market is a great stop to hoard on authentic products from the Highlands, including fresh spices, decadent and aromatic teas, fruit, nuts, wooden handicrafts, scarves, woven shawls, and many more. The gorgeous market is also home to a garden complete with fountains, water displays, a nursery, and play area.
Address: Brinchang, Pahang, Cameron Highlands
Timings: 9:00 AM – 6:00 PM
14. Langkawi Fair Shopping Mall

This massive shopping complex has more than 100 duty-free shops, which means that one can find electronics, designer wear, and alcohol at cheap rates. Gorgeous designer clothes, handbags, watches, and other accessories are easy on the pocket at Langkawi. Touristy souvenirs like t-shirts, mugs, and showpieces are inexpensive here.
Address: Persiaran Putra, Kuah, Langkawi, Kedah
Timings: 10:00 AM – 10:00 PM
15. Zon Shopping Paradise
One of the largest shopping malls in Langkawi, the Parade is a favourite haunt for locals and tourists alike, with a host of fashion and accessory stores. One can also find alcohol at cheap rates here. Shoppers can hope to buy duty-free leather items, jewellery, liquor, luxury chocolate, designer clothes, bags, shoes, and perfume at discounted prices.
Address: Pantai Cenang, Langkawi, Kedah
Timings: 10:00 AM – 9:00 PM
Best Things to Buy in Malaysia
1. Hand-Woven Fabric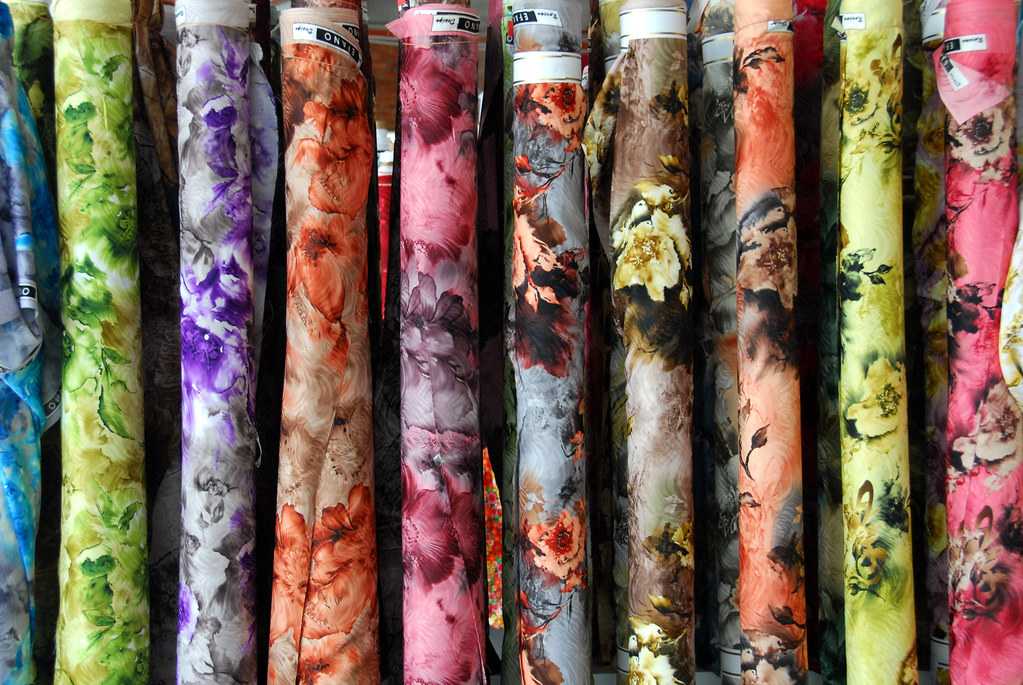 Malaysia is a haven for gorgeous traditional handmade fabric, including Batik (silk with intricate multihued patterns), Sarong (tube of clothing for men and women), and Songket (fabric with embroidered beads and metal). These make for thoughtful souvenirs and a significant facelift for one's wardrobe too!
2. Bamboo Crafts

Handicrafts made of bamboo are one of the most popular things to buy in Malaysia. Bags, baskets, trays, plates, centrepieces, ornaments, toys, and other bamboo items are available near most tourist centres and villages.
3. Cucuk Sanggul

These gorgeous hairpins are made of silver, gold, and precious stones. These ceremonial pins, with motifs of animals, birds, and symbols of prosperity carved on them, are a unique souvenir found only in Malaysia!
4. Tropical Fruit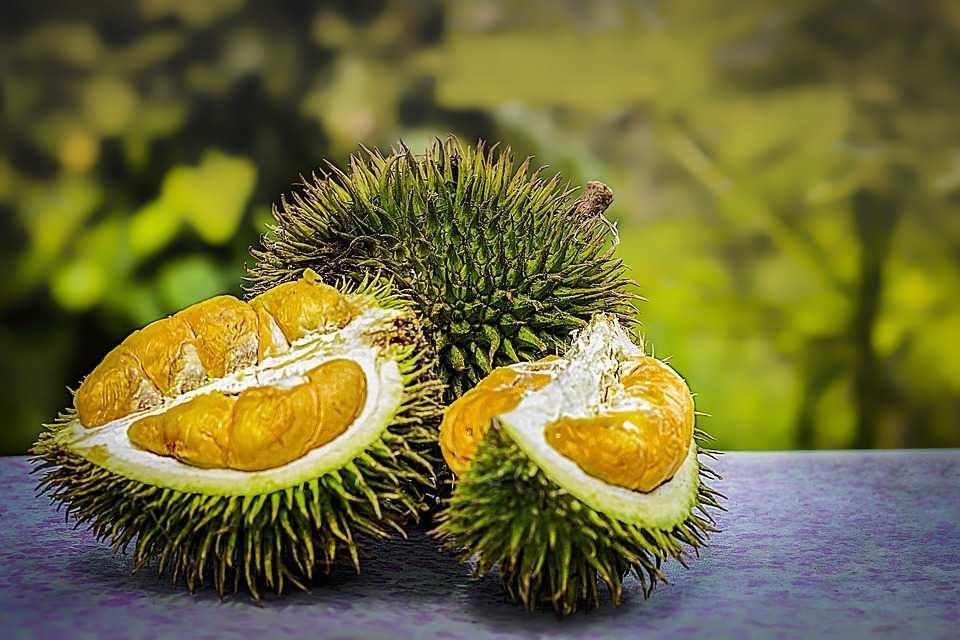 Expand your palette and try out interesting tropical fruit like the infamous durian, rambutan, jackfruit, and others – durian-flavoured candy, pickles, dessert, and other dishes are a must-try!
5. Paintings

Traditional indigenous and Malay paintings that depict deities, animals, country scenes, and local lore are available at art galleries and handicraft stores. These beautiful works of art are unique décor pieces and wonderful gifts to buy from Malaysia.
6. Rice Wine

Traditionally brewed rice wine like Lihing, Hiing, Tuak, and Tapi are sold in villages and street markets of Malaysia. The refreshing, earthy taste of the brews are unmatched – pair them with local Malay delicacies to get the party started!
7. White Coffee and Tea

The coffee and tea plantations of Cameron Highlands provide high-quality artisan teas and white coffee that are rich and flavourful. Organic, fair-trade options are available at local stores. We recommend sampling the tea leaves and coffee beans before purchasing them.
8. Spices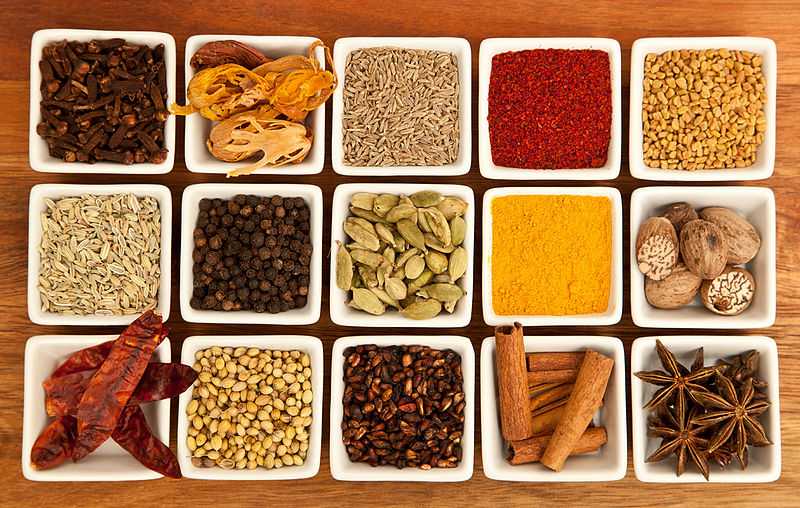 Asian spices like turmeric, saffron, cumin, cinnamon, and others can be bought as souvenirs from Malaysia. Pick up these delicious powders to spice up your kitchen and bring the taste of Asia to your home!
9. Jewellery

Pearls harvested from the coast of Sabah find their way into beautifully crafted jewellery in local markets of Malaysia. Encased in gold and other precious metals, one can find earrings, necklaces, brooches, and rings at reasonable prices in Malaysia.
10. Clothes & Accessories

Fast fashion brands are relatively cheaper in Malaysia when compared to the West. Shoes, scarves, earrings, and other accessories can be purchased at bargain rates in street markets, while high-end stores in malls offer great discounts.
Tips for Shopping in Malaysia
It is better to purchase electronics from bigger, more established stores and malls
Don't hesitate to haggle at smaller stores. Compare the prices at multiple stalls before buying any product
Carry change in the local currency before heading to street markets
Opt to buy expensive articles at Langkawi, for the duty-free malls offer inexpensive rates for designer items
Beware of touts and persistent hawkers who engage in conversation with you just to make a quick buck off tourists
The Malaysian shopping festival begins in November and is the best time to indulge in a fun, shopping-filled vacation and head home with suitcases full of new things. What are you most excited to buy there – comment below and let us know!