The exemplary architecture of Malaysia is a magnificent mix of cultural and traditional designs that shines bright through all its structural models. Starting from its gorgeous gleaming towers to its vibrant, colourful temples, Malaysia has it all to leave a person awestruck.
The country's history, diversity, cultural distinctiveness and its assortment of ethnicity has played a huge role in influencing its architecture which has a wide range starting from Islamic impressions, Asian designs to colonial artistic patterns. We have thus curated a list of the top ten monuments that you must see on your next visit to the stunning country of Malaysia to get those glamorous Instagram shots!
Colonial Architecture of Malaysia
The late 19th century saw the rise in Gothic, Tudor and European style architecture.
1. Kek Lok Si Temple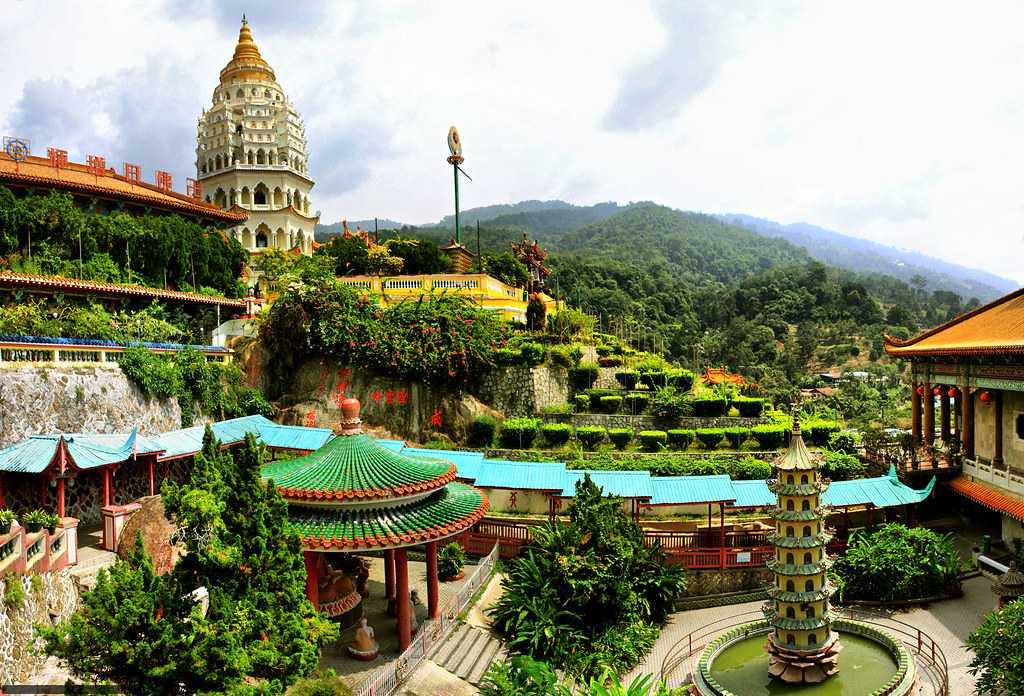 This Buddhist temple situated atop a hill in Air Itam, Penang is the largest temple in Malaysia. An important pilgrimage site for Buddhists from Hong Kong, Singapore and more, it was built throughout 1890-1930. There is a gorgeous and enormous statue of the Goddess of Mercy, Kuan Yin within the temple. The astounding attraction is the seventh storey, 30-meter high tower which is acknowledged as the face of Kek Lok Si. Filled with vibrant and colourful kiosks, this vibrant architecture of Malaysia is a must-visit!
2. City Hall Penang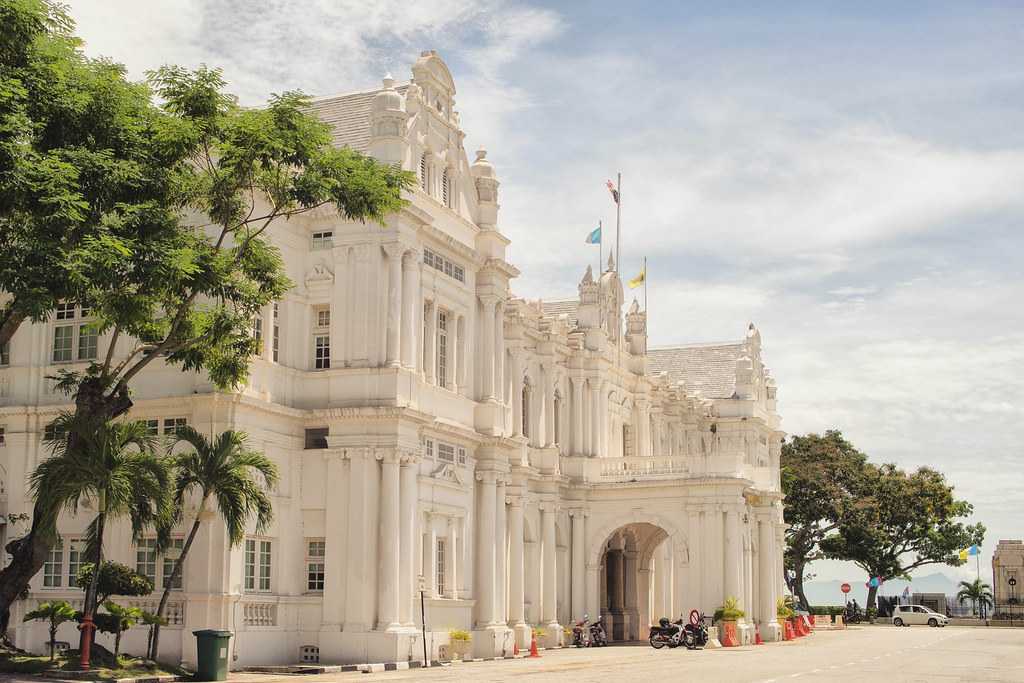 Located in the city of George Town, Penang this local government house is a UNESCO World Heritage Site. This whitewashed two-storey building accommodating the Edwardian Baroque and Palladian architectural styles was completed around 1903. It is an elegant edifice that should surely be visited.
Islamic Architecture of Malaysia
As Malaysia is a predominately a Muslim country, there is no shortage of stunning monuments sprung throughout the country featuring terrific Islamic architecture. Built mostly post-independence, these monuments haven't lost the touch of true Islamic designs and are sure to leave one awestruck.
3. Menara Kuala Lumpur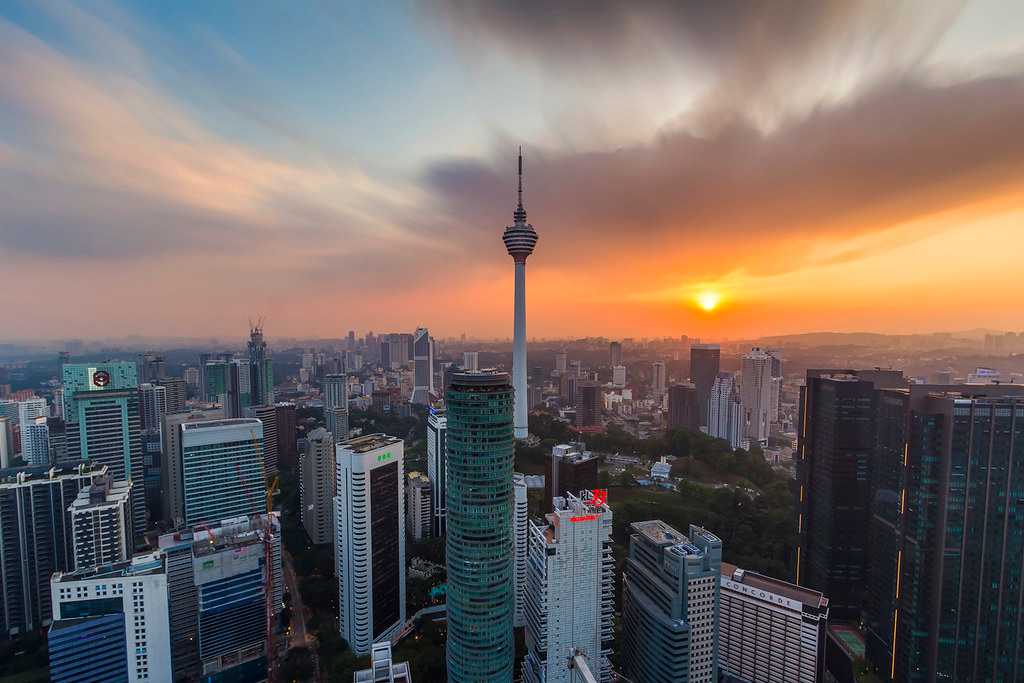 Started construction around 1984 and completed by 1995, this lean and elegant communications tower present in Kuala Lumpur prides itself on being the seventh tallest freestanding tower in the world. It has an antenna that can increase its height up to 421 meters (1381 feet). Influenced by Iranian designs, this structure hosts a revolving restaurant on its top floor just above its observatory deck. It also serves as an Islamic falak observatory to observe the crescent moon which marks the start of the Muslim month of Ramadan. It offers the highest viewpoint of the whole city of Kuala Lumpur that is opened to the public. Throughout the year, this architecture of Malaysia also hosts events such as races up it 2058 stairs with cash prizes awarded to the winners.
4. Masjid Negara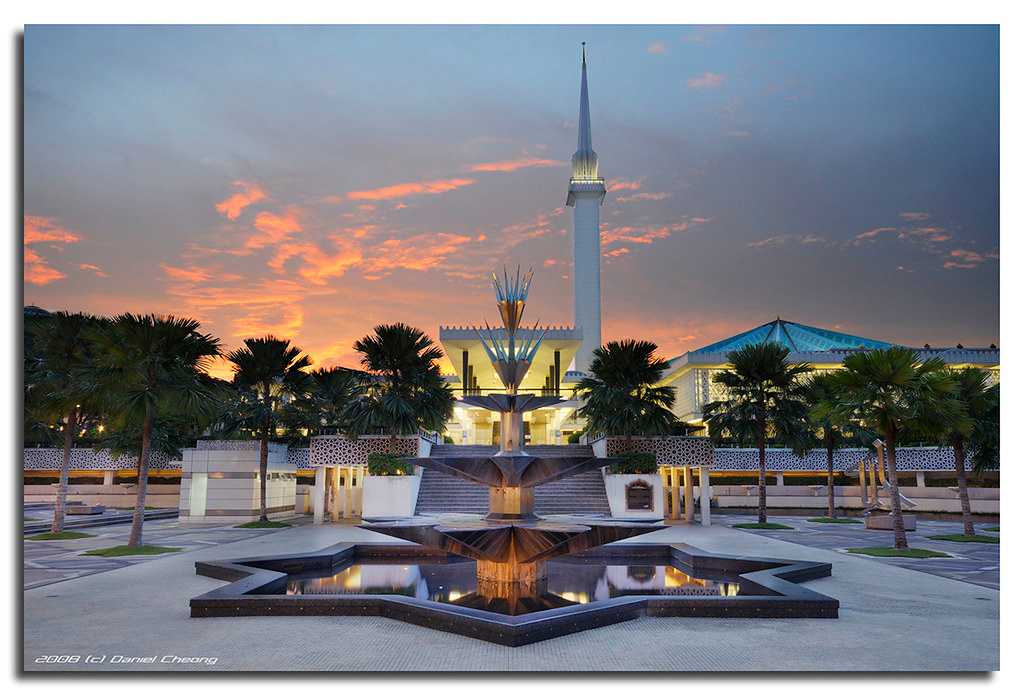 Termed as the National Mosque of Malaysia, Masjid Negara can fit 15000 people in one go. Located in the busy city of Kuala Lumpur, the design is clad with beautiful green and blue tiles. Built post-independence in 1965, this elegant mosque stands apart among the tall gleaming towers of Malaysia. The unique Islamic architecture symbolises a contemporary design giving it a more modern look.
5. Masjid Kristal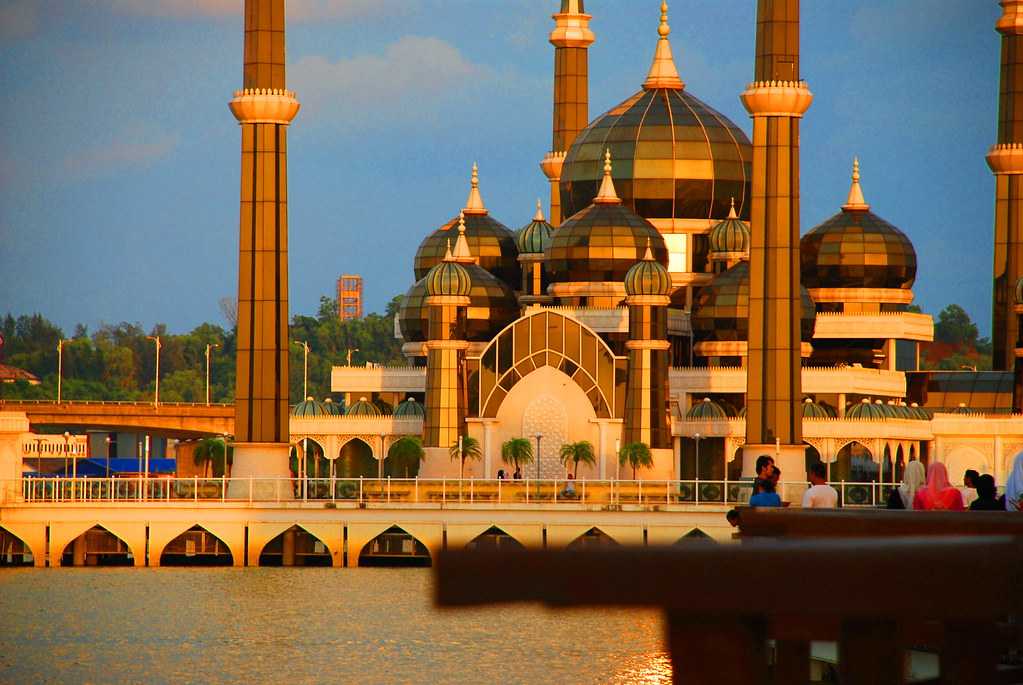 Also known as the Crystal Mosque, this grandeur made of steel, glass and crystal is the ultimate example of refinement when it comes to the architecture of Malaysia. Located in Wan Man, Malaysia the mosque is an excellent exemplar of Islamic Architecture at its finest and had completed its construction by 2008. The best time to visit to witness its true beauty is at night when the mosque gleams bright among the darkness looking truly bewitching. It's building materials which as mentioned consists of glass and steel, gives it a modern, sleek look. It can accommodate up to 1500 worshippers at once.
Moorish And Mughalai Style
The following structures, inspired by the Mughal era, were built at the turn of the twentieth century by Great Britain when Malaysia was still a part of their colonies.
6. Masjid Jamek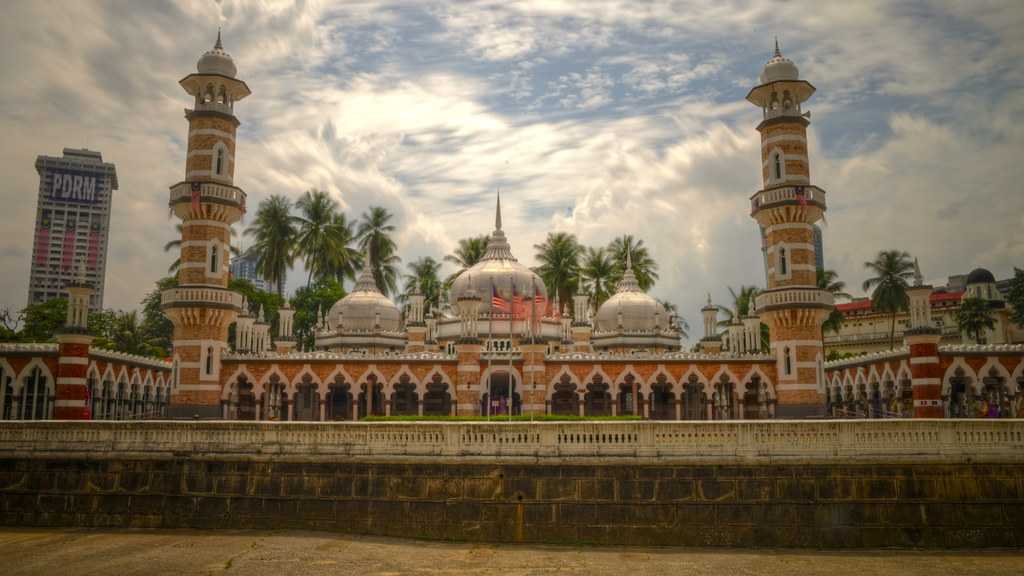 Surrounded by luscious palm trees, this breathtaking mosque presents the perfect definition of being exceptional among other architecture of Malaysia. With a combination of old Moorish, Islamic and Mughal architectural influence, this spectacular mosque is a must-see in Kuala Lumpur. Three white domes surround the main prayer hall, each standing up to a height of twenty meters tall. Aged a hundred years old, the prayer house is open to the public daily except on Fridays and visitors can enter the premises only after praying hours. In addition to the mosque, the bazaar outside consisting of traditional and culturally exquisite goods are also worth a visit.
7. Sultan Abdul Samad Building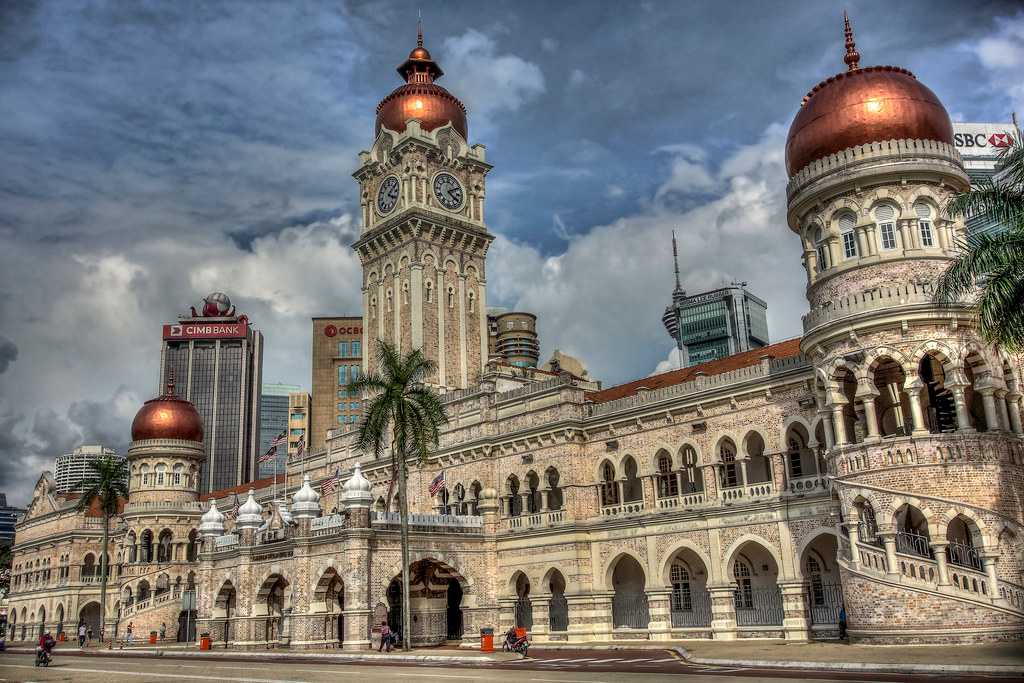 The Indo-Saracenic and Moorish architecture present in Kuala Lumpur is a gorgeous government house and a must-see for tourists. Home to the Ministry of Information, Communications and Culture, this structure remains a historical architectural wonder in the ever-changing city of Kuala Lumpur. Constructed entirely in brick, the Sultan Abdul Samad building gives off a strong gothic influence.
Late Modernism And Postmodernism Architecture of Malaysia
The late 1990s witnessed the coming of a new architectural style in Malaysia. From modern reconstructions to all-glass exterior towers, the country started developing structures that pertained to the new world.
8. Petronas Twin Towers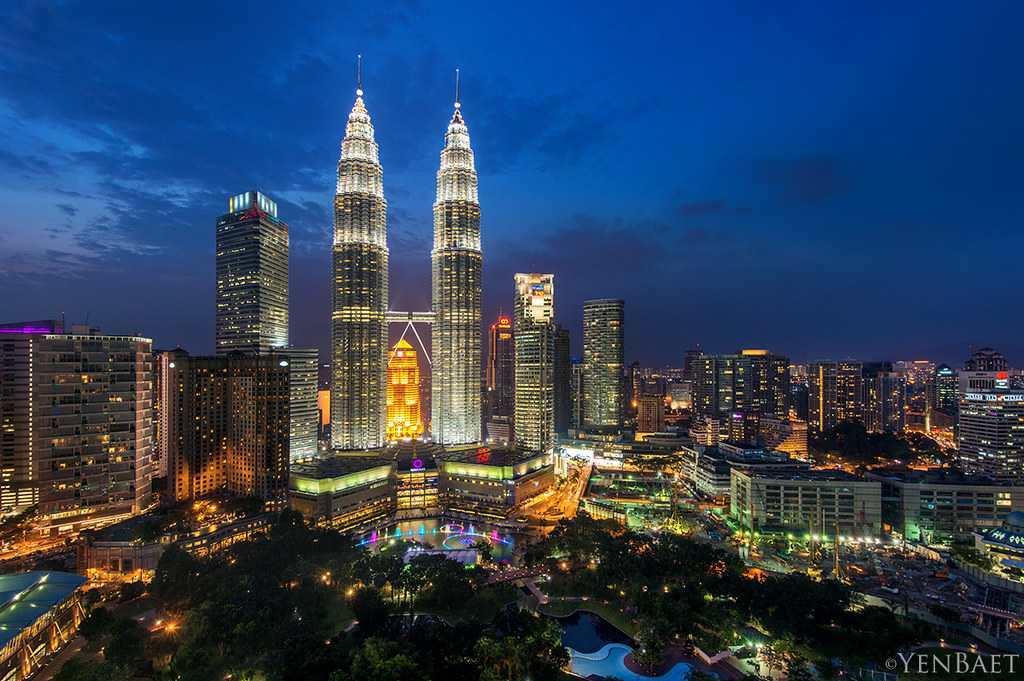 Topping the list is the gleaming twin towers shining bright among the Malaysian skyline. Situated in the bustling city of Kuala Lumpur, this Post Modern Islamic architecture is an aura you can't dare to miss. Officially opened to the public in 1999, this 88-floor tall skyscraper is the pride of the city. This architecture of Malaysia once held the record for being the world's tallest building but was surpassed by Taipei 101. The most noteworthy part of the tower is perhaps its sky bridge as it further adds finesse to the spectacular architectural design. Apart from the tower, the site also hosts a spectacular light show lasting for about thirty minutes with the tower acting as an elegant backdrop.
9. Malacca Sultanate Palace Museum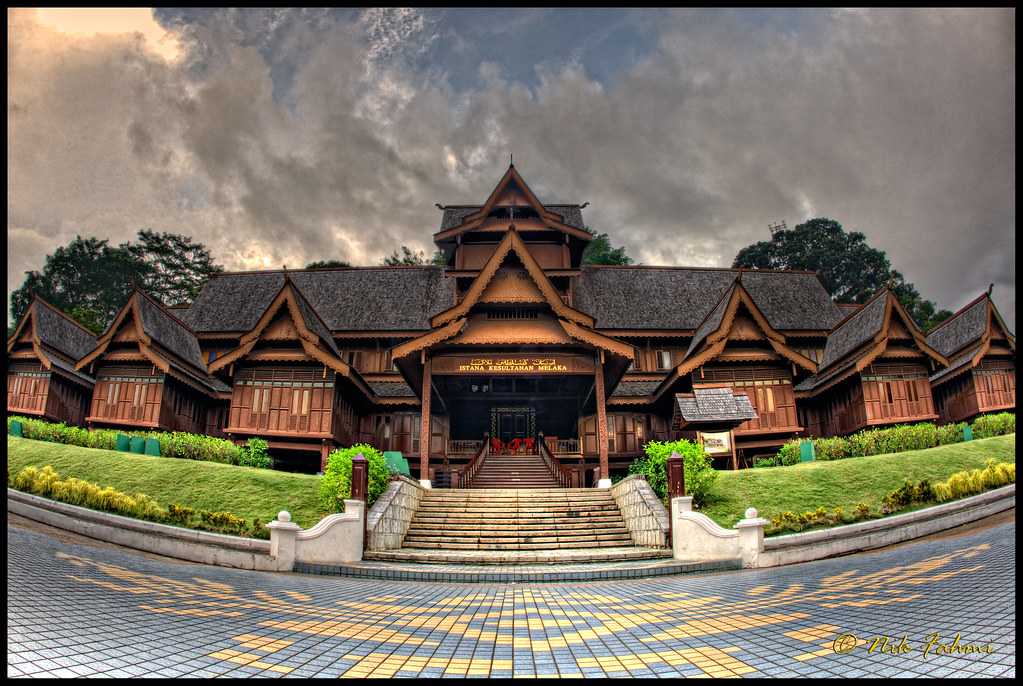 This is a museum dedicated to the history of the Malacca Sultanate and was built around 1986. This wooden replica of the palace of Sultan Mansur Shah is a beautiful modern reconstruction situated in Malacca city, Malaysia. This architecture of Malaysia consists of a total of 1350 artefacts, photographs and prints from the Sultanate era.
10. Istana Budaya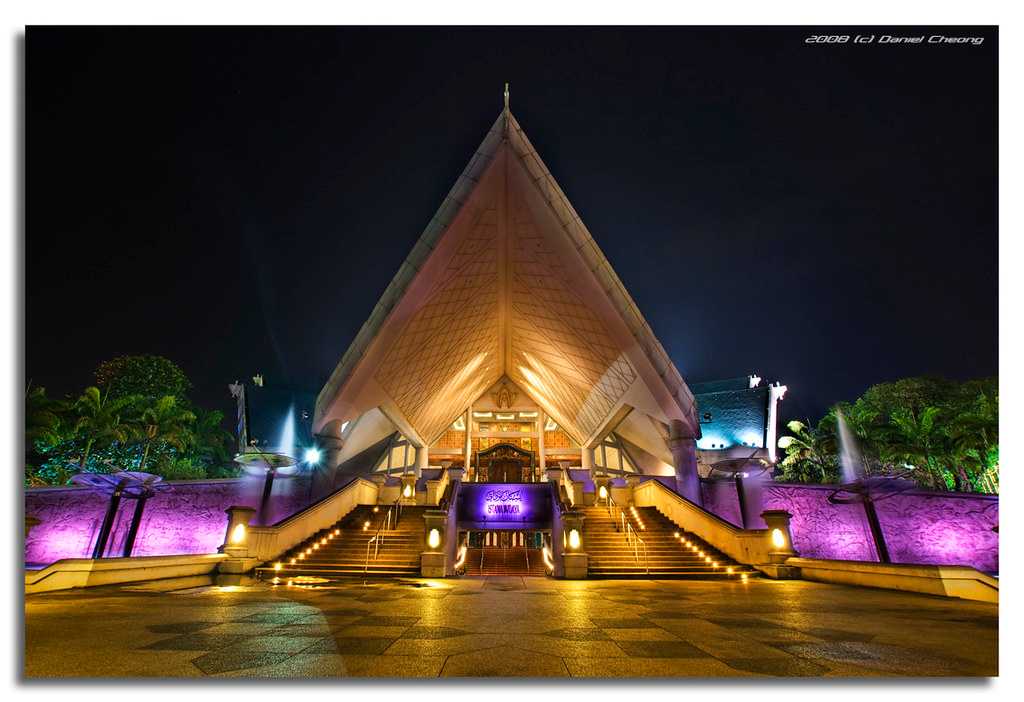 Also known as the Palace of Culture, this place hosts several theatricals and concerts in Kuala Lumpur, Malaysia. Starting from the turquoise roofs to the elaborate designs, this place is one intriguing architectural site and was built around 2006. Its design is based on a traditional moon kite in flight while the main building is influenced by sirih junjung, meaning a present made of betel leaves.
These diverse sites celebrating the architecture of Malaysia are not only visually pleasing, but they also carry relevant cultural and traditional history among them, which thus heightens their values. Make a note to immerse in these different vibes on your trip to Malaysia!