Beer is by far the most popular drink in Malaysia and makes up for 76 per cent of the total alcohol consumed there. Malaysia is also home to some really fine breweries. However, the craft beer storm has not hit Malaysia indeed yet, and people continue to enjoy popular beer brands from Europe and south-east Asia.
Since most Malaysians are Muslims, and drinking is a severe crime for Muslims, the strong Islamist lobby means that Malaysia has not developed much when it comes to alcohol, nor are a lot of breweries given the necessary licenses. Carlsberg and Heineken, however, have brewing licenses in Malaysia. Thus, bar markets and pubs are flooded with their range of beers.
Luckily, for beer enthusiasts, the scene is slowly but gradually changing, and Kuala Lumpur, Selangor, and Cyberjaya are opening their avenues for newer brands and bars. The Malaysian tropical climate makes beer a popular alcoholic beverage, which both locals and ex-pats prefer; and locally brewed brands like Guinness, Carlsberg, Heineken, Tiger, and Anchor are gaining more popularity. Here are the top 10 beer brands in Malaysia -
1. Carlsberg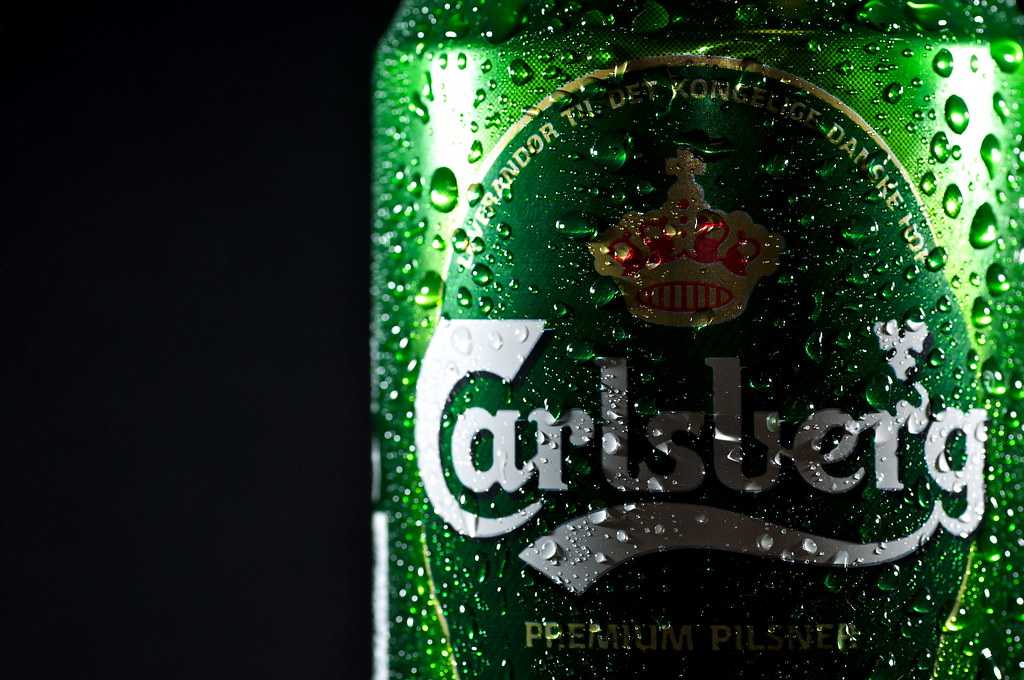 One of the two beer giants in Malaysia, the other being Heineken of course, Carlsberg is extremely popular among Malaysians, and can easily be found in all popular food and beverage joints. Carlsberg has managed to market itself as the number one beer of Malaysia, and locals have accepted this superior quality beer with open arms since 1972.
Carlsberg uses pure yeast to produce its supreme beer, and openly reveals that hops are the secret ingredient that goes in it. The recipe is a guarded treasure, and no one other than them can use it.
Cost for a 320ml can: RM 7-8 depending on the variety
2. Heineken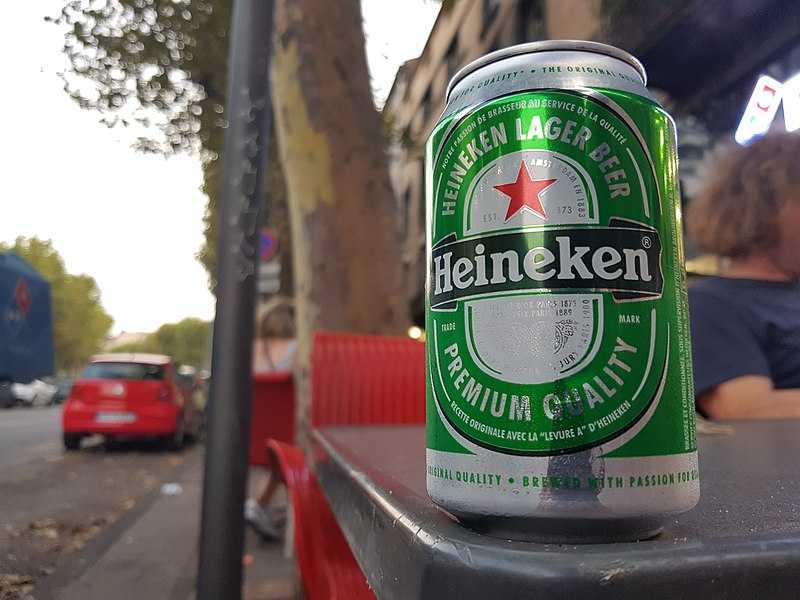 There is hardly anyone in Malaysia who would not recognise this signature green bottle and red star, for Heineken continues to be the second-largest famous brand of beer in Malaysia. Originally from the Netherlands, Heineken beer is enjoyed all over Malaysia. It can be found in cans and bottles, as well as on tap in almost all places. In fact, some select locations in Malaysia even serve Heineken at 0°C, since it is advertised to be enjoyed more when served extra cold.
The Heineken Lager Beer is a pale lager beer with only 5 per cent alcohol by volume and is made using the perfect blend of barley, hops, and water; and natural yeast which though is filtered out after fermentation, lends the beer a characteristic fruity flavour. Unlike Carlsberg, which does different versions of its beer, you will only find one variation of Heineken in Malaysia.
Cost for a 320ml can: RM 9.2
3. Angkor
Angkor, originally from Cambodia, is one of the popular brands of beer in Malaysia. Named after the Khmer Angkor temples which are located near Siem Reap, the beer has only 5% alcohol by volume, which means that you can consume more without worrying too much about getting dizzy.
This pale lager is brewed at Cambrew Brewery in Sihanoukville, and is not too bitter, with only a mild hoppy aroma. And the smoothness of the beer gives it a pleasant aftertaste, making it a widely preferred choice of among the beer in Malaysia. 
4. Guinness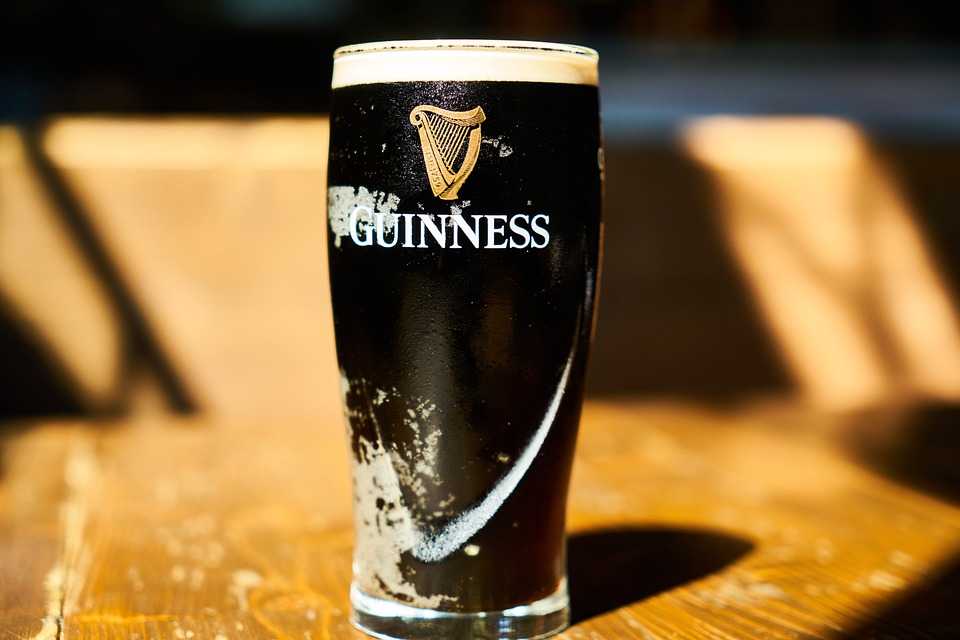 This famous black beverage comes from Ireland and is now one of the most recognisable and reputed beer brands across the globe. In fact, Guinness is so famous in Malaysia that in 1965, Guinness Overseas Ltd. had to actually set up an entire brewery in Malaysia to oversee the production of the beer and ensure that the same quality is maintained. Today, the beer is brewed extensively on Malaysian soil and is available at every drinking outlet in Malaysia.
Known for its rich roasted barley flavour and all-rounded taste, this beer in Malaysia is only gaining more popularity with each passing day.
Cost for a 320ml can: RM 7.5
 5. Kilkenny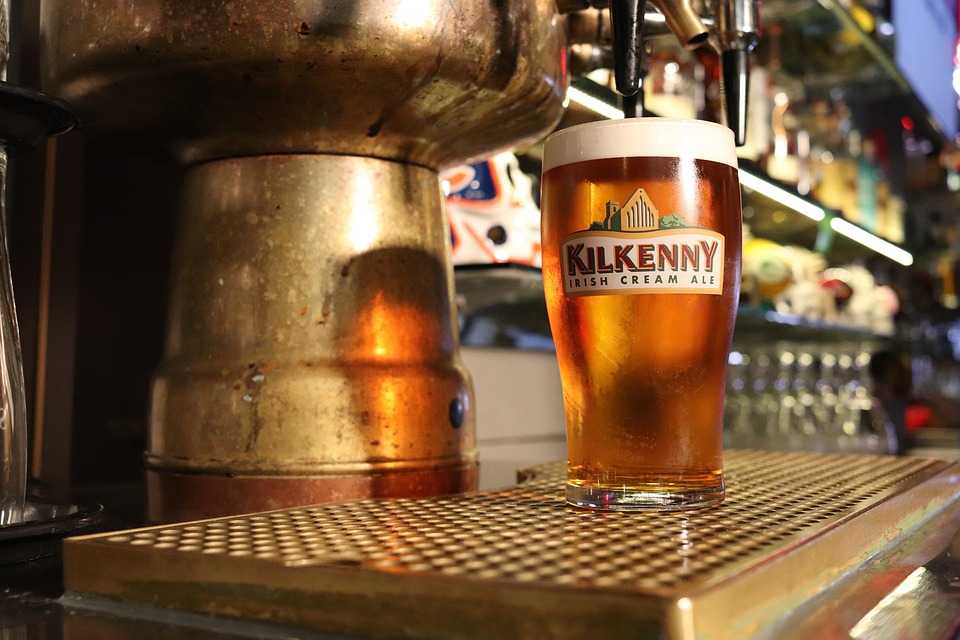 Even though the Irish Guinness has a significant hold over Malaysian beer drinkers, those who prefer darker and heavier beers turn to Kilkenny to quench their thirst. Preferred for its fruity, floral and malty aroma with a creamy head, bittersweet taste and a malty, albeit smooth, aftertaste; Kilkenny comes with its own set of distinct and complex flavours.
Kilkenny dates back to the 14th century, and today it is available at over 200 outlets across Malaysia.
6. Tiger


Tiger is being brewed in Singapore ever since 1932, under Guinness Anchor Berhad (now Heineken), and is only gaining more and more popularity with each passing day. In fact, most Malaysians prefer Tiger over other brands, since they find it to be an Asian beer which complements different Asian tastes and pairs very well with their snacks and food. Additionally, the fact that it is locally brewed within the country makes it cheaper when compared to other international brands. However, there is never a compromise when it comes to the clean and crisp taste of this pale lager beer in Malaysia.
Cost for a 660ml bottle: RM 16.89
7. Asahi Super Dry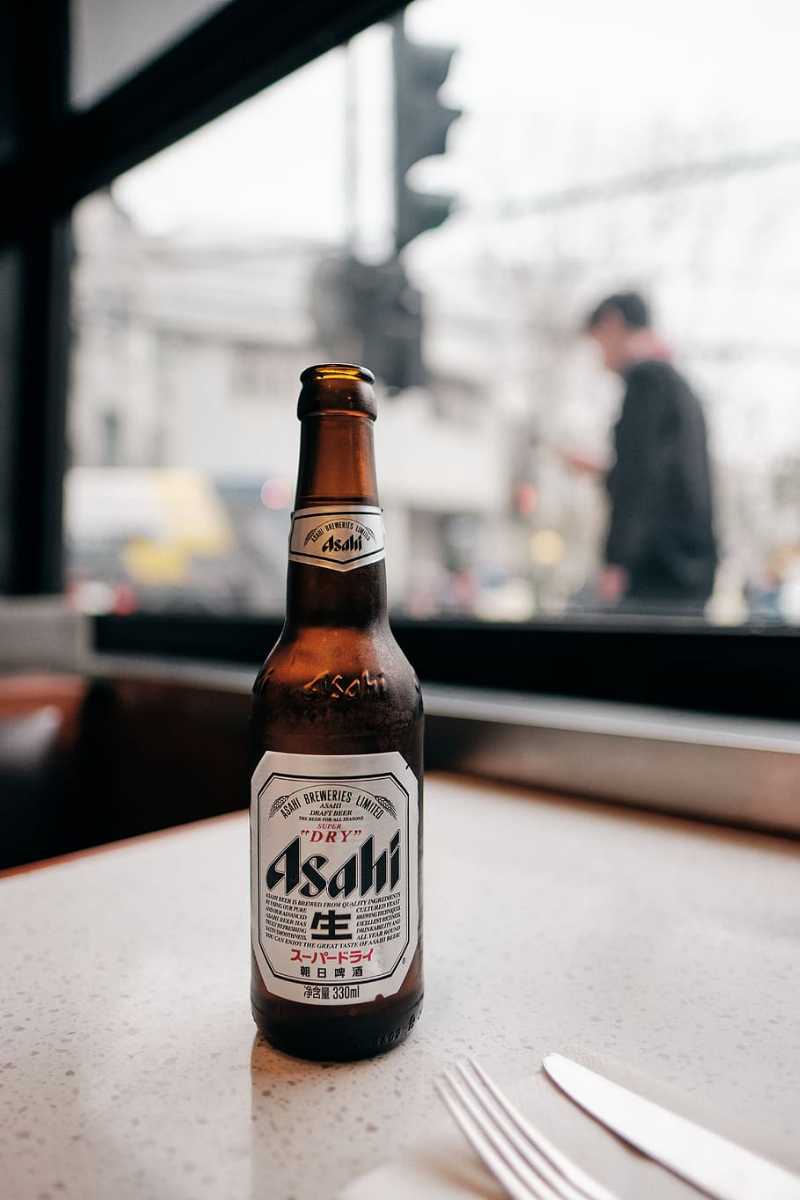 Asahi Super Dry is a relatively new player in the beer market, having been introduced to the Malaysian public only in December 2011. The concept of the dry brew is itself entirely new and was introduced in Japan in 1987. It is no wonder then that it was the Japanese who introduced this beer brand to the world, though Carlsberg Malaysia distributes the beer.
Known for its clean and crisp taste, the beer is not as popular as its counterparts, but Malaysians are slowly getting used to the taste of this dry brew.  
Cost for a 640ml bottle: RM 16.79
8. Anchor Smooth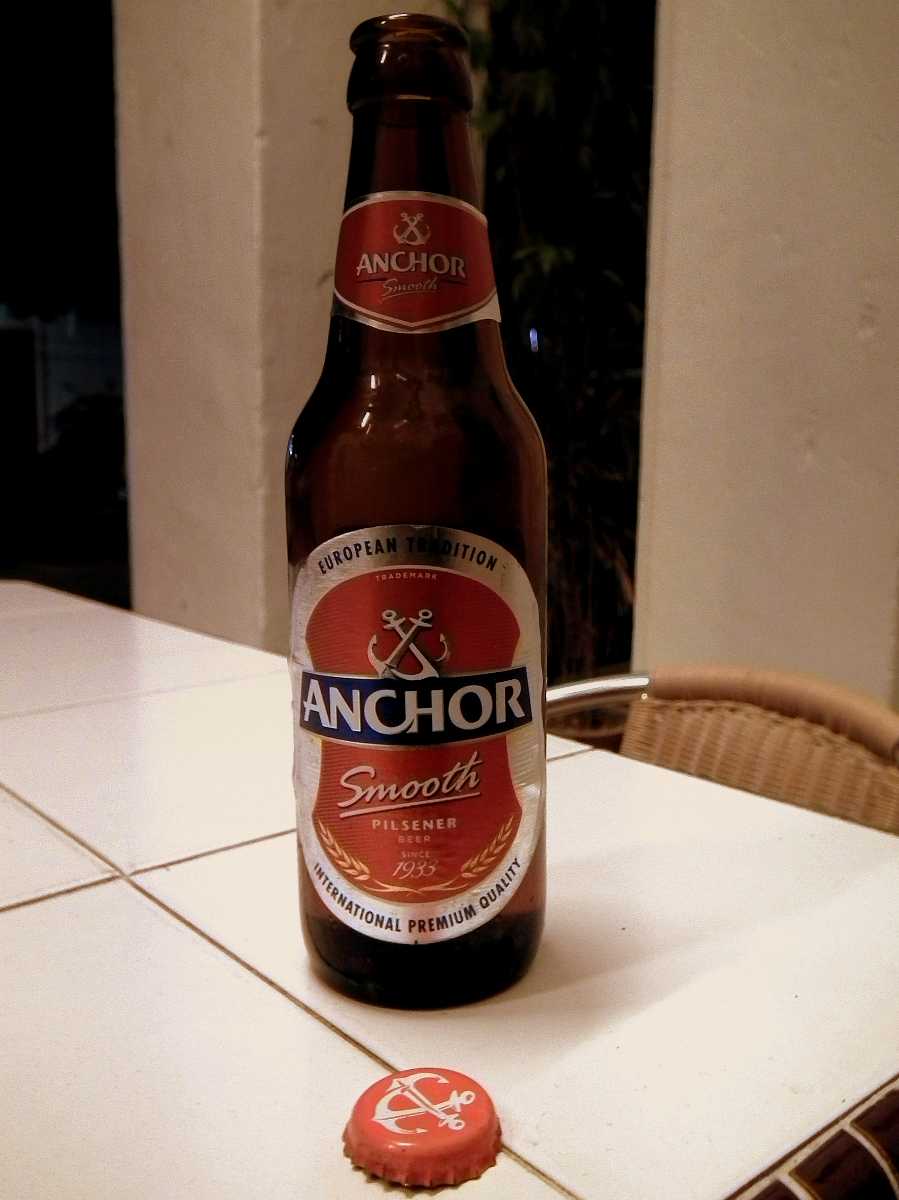 Anchor Smooth is another local favourite among the Malaysians and is also the preferred choice of most breweries across the country. As compared to other beer brands in Malaysia, Anchor Smooth is much cheaper, which is why you will find it at most drinking dens. Besides, the beer has only mid-strength, which a lot of people prefer, and the masses have well-received its smooth and clean aftertaste.
Cost for a 320ml can: RM 5.4 
9. Brooklyn East IPA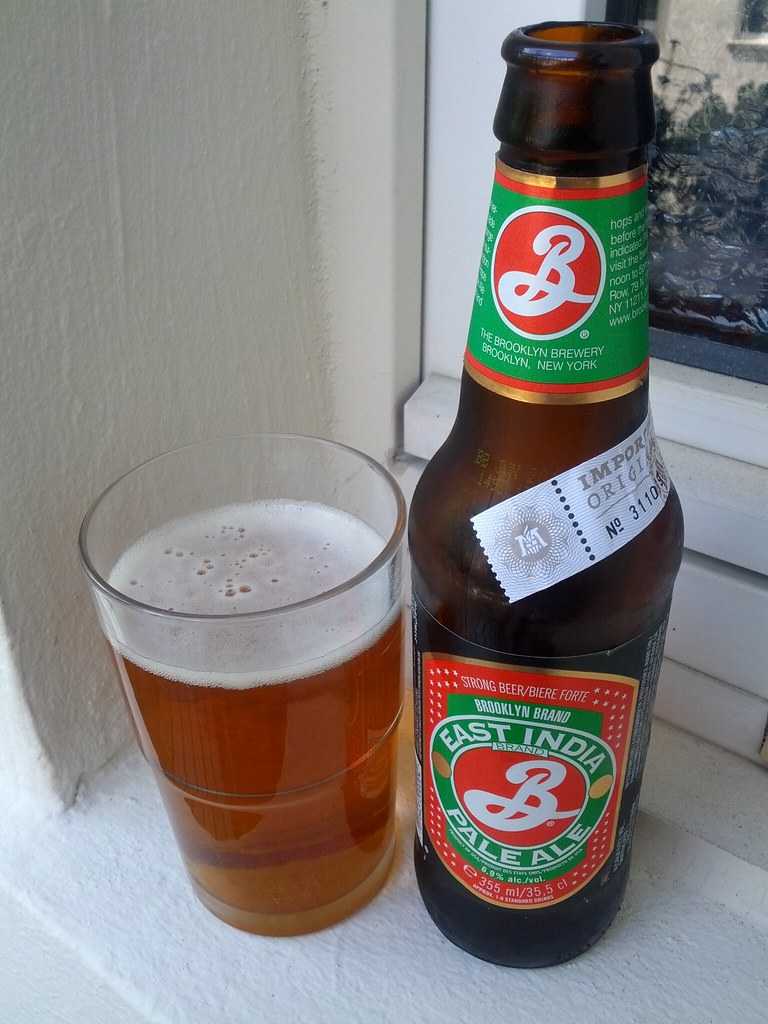 Craft beer lovers and beer enthusiasts rejoiced with the introduction of the Brooklyn East IPA in Malaysia in 2017 and for all the right reasons. Looking at the changing consumer preferences and drinking cultures, Carlsberg Malaysia decided to bring Brooklyn East IPA into the Malaysian market by partnering with New York's Brooklyn Brewery, and Malaysians are in love with the beer. However, the beer is still evolving in the country.
This beer in Malaysia has 6.9% alcohol by volume, and with a pine-like aroma and taste of stone fruits, it offers a firm bitterness and a bold balance. The beer pairs amazingly well with the spicy food that Malaysians, such as spicy grilled tiger prawn, asam laksa and extra spicy cheese poppers.
Cost of a 335ml pint: RM 22
10. Corona Extra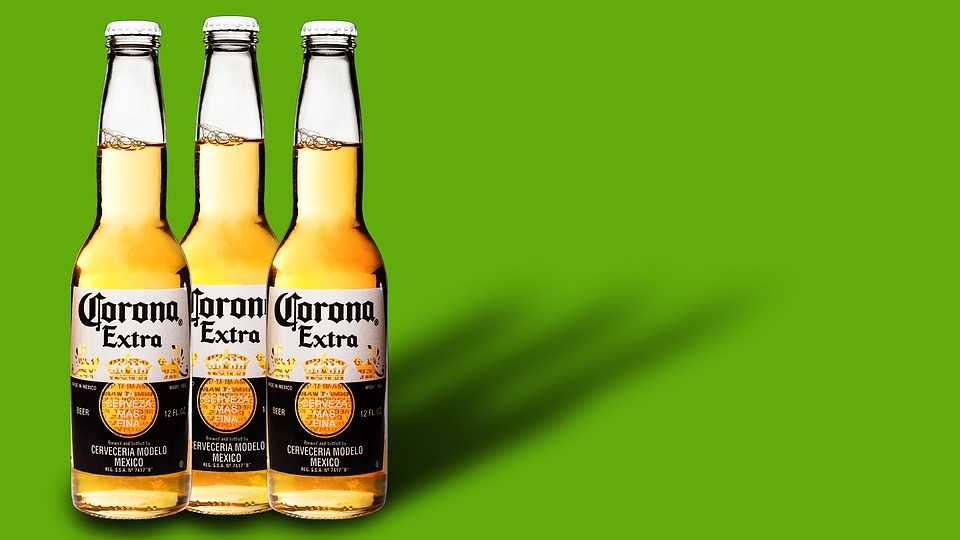 When it comes to international beers in Malaysia, Corona Extra has managed to carve a niche for itself and is gaining popularity among the locally brewed beer drinkers of Malaysia. This Mexican beer brand made its entry into the beer market in 2008 and has been well acknowledged since then.
As of now, Corona Extra is more expensive than other local beer in Malaysia, but Malaysians prefer it nevertheless for its light and refreshing taste. One might, however, have some difficulty finding Corona Extra easily, since it can only be found in supermarkets that stock on imported foods or in lavish beer dens.
Cost of a 355ml Bottle: RM 14.12
Beer drinkers who visit Malaysia have plenty of reasons to rejoice. With plenty of local and international brands available easily and literally everywhere, beer lovers are now left with only one option: be spoilt for choice.