Barbecuing
With around 80 barbeque pits available, East Coast Park is the perfect place to savour up some delicious barbeque. Pre-booking is required to book a barbeque pit. It is highly recommended to carry cleaning solutions with yourself, in case the previous user hasn't left the pit in its best state of cleanliness. The park does not provide the charcoal, fire starters, wire mesh, and other items of use for the barbeque. The food also needs to be bought from elsewhere in advance.
Camping
Camping by the sea is a great way to spend a night at the East Coast Park. Camping overnight is allowed at Area D and Area G on obtaining the camping permit. It is recommended to camp in Area D, which is closer to the eateries, bicycle rental shops and toilets with shower facilities. Sleeping under a sky full of twinkling stars, and waking up to a mesmerising sunrise, while camping at East Coast Park is indeed an ethereal experience for stargazers and nature lovers alike.
Fishing
East Coast Park is excellent for fishing. The jetty is 370 m long with the views of the sunrise and sunset from the pier exuding immense beauty. Do bring your own rod. If lucky, one might even catch an octopus or a shark ray! However, do watch the weather as there are a limited number of shelters.
Cycling and Inline Skating
The park is equipped with a well-paved path, perfect for running, jogging, cycling, and rollerskating. One can either get a bike or rent it from the rental bike kiosks here. The route is flat all the way down to the destination, so the beginner does not have to be worried about going up and down on undulating hills.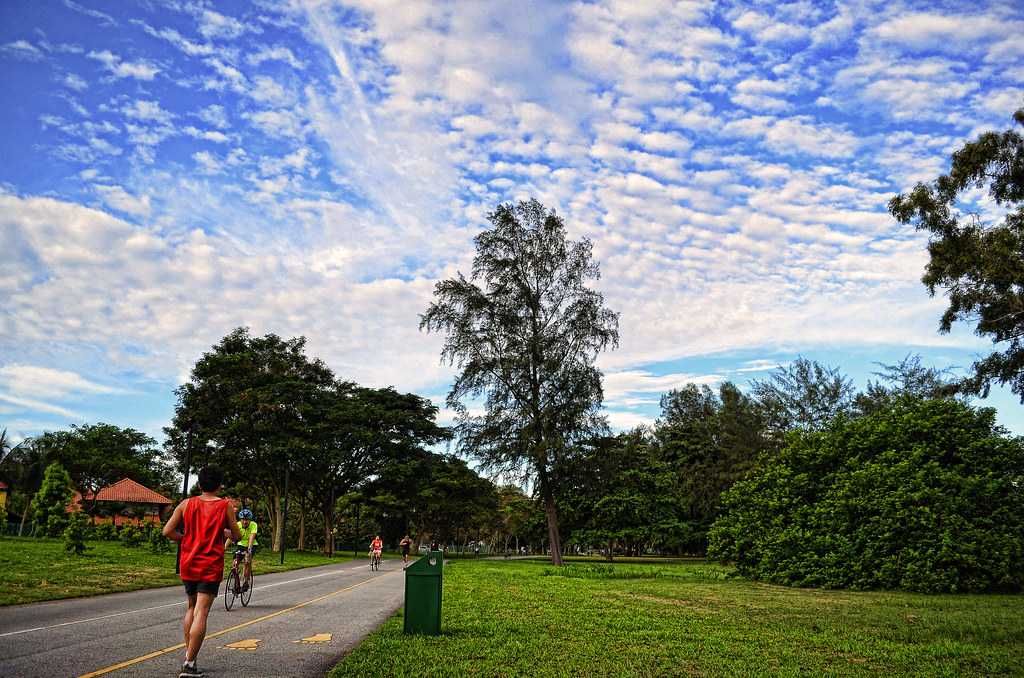 Watersports
At East Coast Park, the Aloha Sea Sports near the Area E lagoon offers immense opportunities for water sports. One can go for stand up paddling (SUP) or windsurfing courses with an instructor, the facilities of which are available for both beginner and advanced levels. They also have the facilities for renting SUP and windsurfing equipment from the centre. They also provide SUP boards for kids as well.
Marine Cove Playground
Located next door to the East Coast Park, the main play areas of Marine Cove Playground were constructed for children aged 5 to 12 years old. Best timing for kids to be here is morning or late afternoon. A three-storey Play Tower modelled after a lighthouse is the highlight of this place.
Sandcastle Building
There is ample space for sandcastle building at the sand play Area E of the park.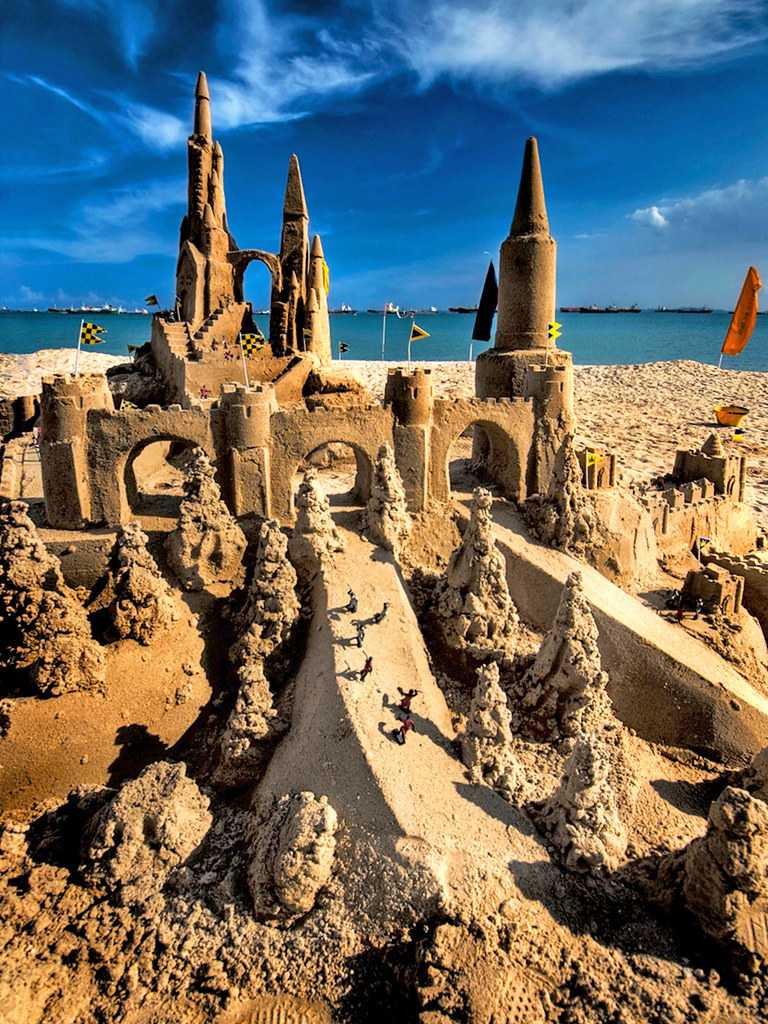 Waterski Park

There is a cable ski facility at the park where people can enjoy water sports without even going out into the open sea. Children as young as 6 years of age can participate. This is ideal for those who enjoy water skiing.
Xtreme SkatePark
The park has facilities for skating too. Located at Area F, beside Car Park F1, there is a wide range of circuits for various levels of proficiency. They provide rails, ramps, bowls and more challenging features for a fun experience. Adults, kids and teens can visit with their skateboards, cycles or scooters and experience fun at this park, which is about the size of two and a half football fields.
Laser Tag
The laser tag facility in East Coast Park has two rooms, accommodating about 20 people at a time.