Cobalt blue waters, pristine white sand, a friendly turtle nuzzling against your feet and curious clownfish swimming along - this picture seems too beautiful to be true, doesn't it? Not anymore, if you're planning to
Seychelles
anytime soon! The island destination offers a myriad of sea exploration trips, and snorkelling at La Digue, the third largest island of Seychelles, is your best bet this holiday season. Located off the coast of Mahé, this picturesque island offers you the luxury of snorkelling in clear waters. This island boasts of the best coral reefs in Seychelles and the best biodiversity, which means that you can enjoy the bright colours of the corals, and the unique sea life that the region offers.

There are different options available for novice swimmers and experienced snorkelers as well. The distinct geographic location, climatic conditions and landforms make for a truly memorable holiday. If you're unsure about the snorkelling destinations around the island, don't worry - we've got your back. Go through our comprehensive list of locations and agents so that you can embark on the vacation of your dreams!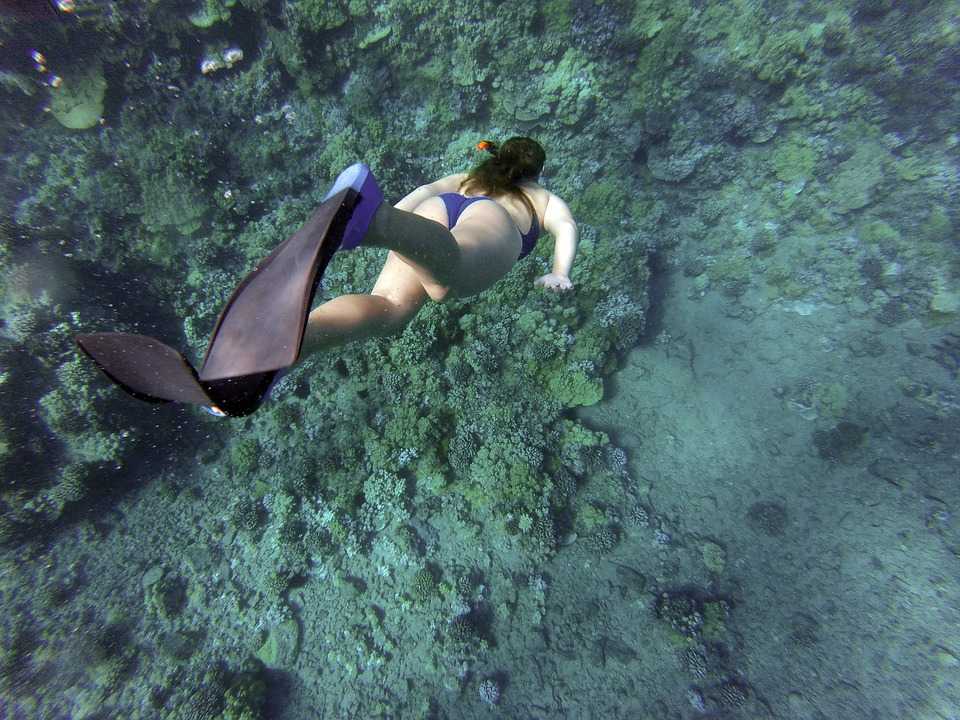 Best Locations For Snorkelling In La Digue
It is best to approach snorkelling centres at La Passe before you attempt to snorkel at these beaches. These are places recommended by diving and snorkelling enthusiasts, and they offer a myriad of experiences. The centres provide trips and expeditions on all these beaches. You can discuss the locations with your guide once you book your trip. These beaches are on La Digue, and you can also opt to visit neighbouring islands, but do not miss these locations!
1. Anse Sévère
One of the best sites to snorkel as you can spot butterfly fish, porcupine fish, batfish and damselfish here. The shallow water means that you can walk comfortably, but beware of urchins and eels. The rock formations here are breathtaking. Check if you can spot leopard rays here!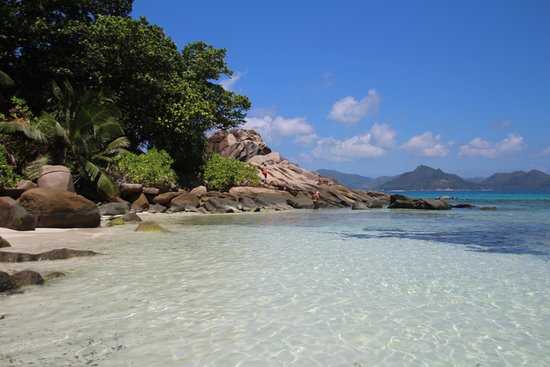 2. Anse Gaulettes
You can spot parrot fish, octopi, urchins, clownfish and other delights here. This public beach may be a bit unclean for your liking, but the sea life is beautiful.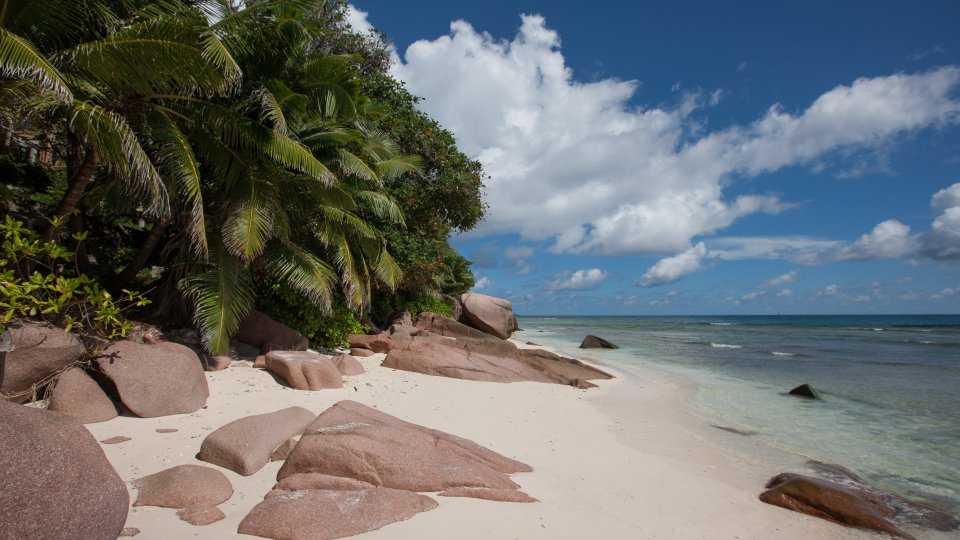 3. Anse Source d'Argent
This scenic beach has spots for both newbie snorkellers and experienced divers. A reef formation that can be crossed during low tide and slow currents leads to a sandy, coral formation which boasts of different hues. Seagrass makes way for sand and corals in this seabed. Beware of eels and rays while walking on the shallow bed!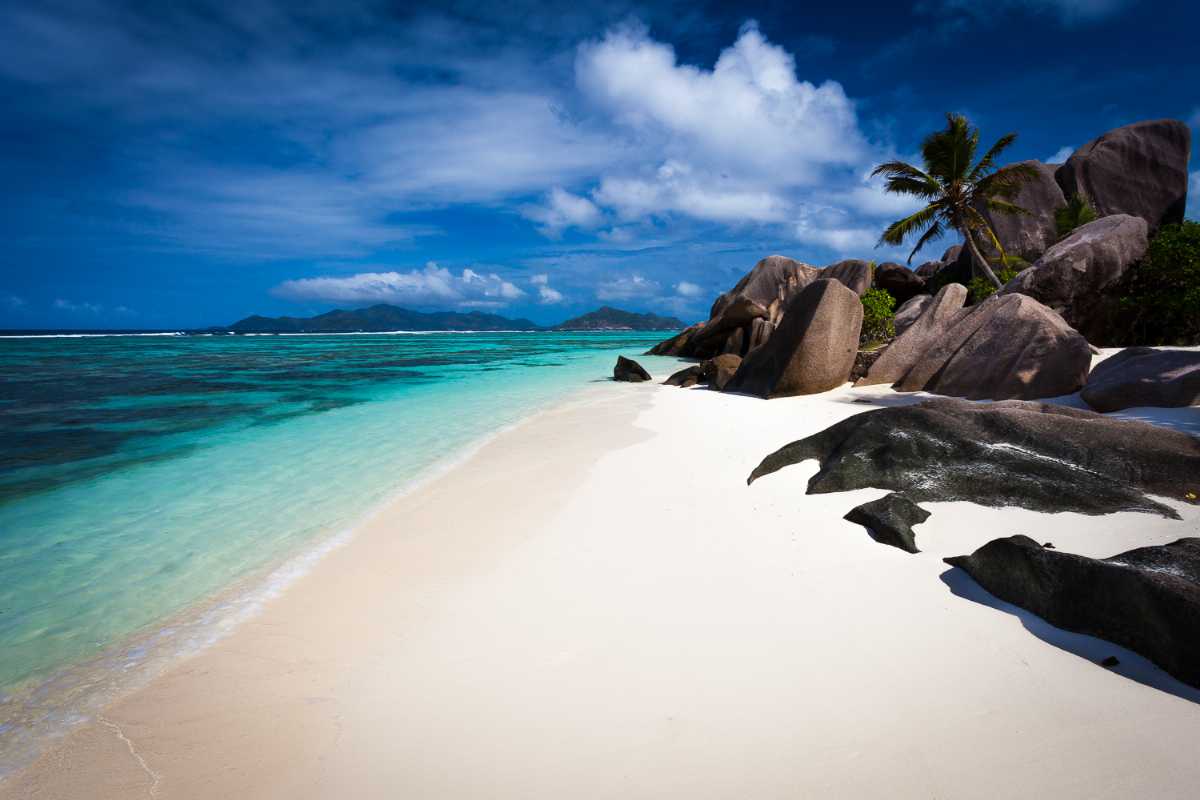 4. Anse Caiman
This location is reserved for experienced swimmers, as the current may be strong sometimes. Caiman offers beautiful scenes underwater, which are frequented by sea turtles. It sees a dedicated community of experienced snorkellers every year.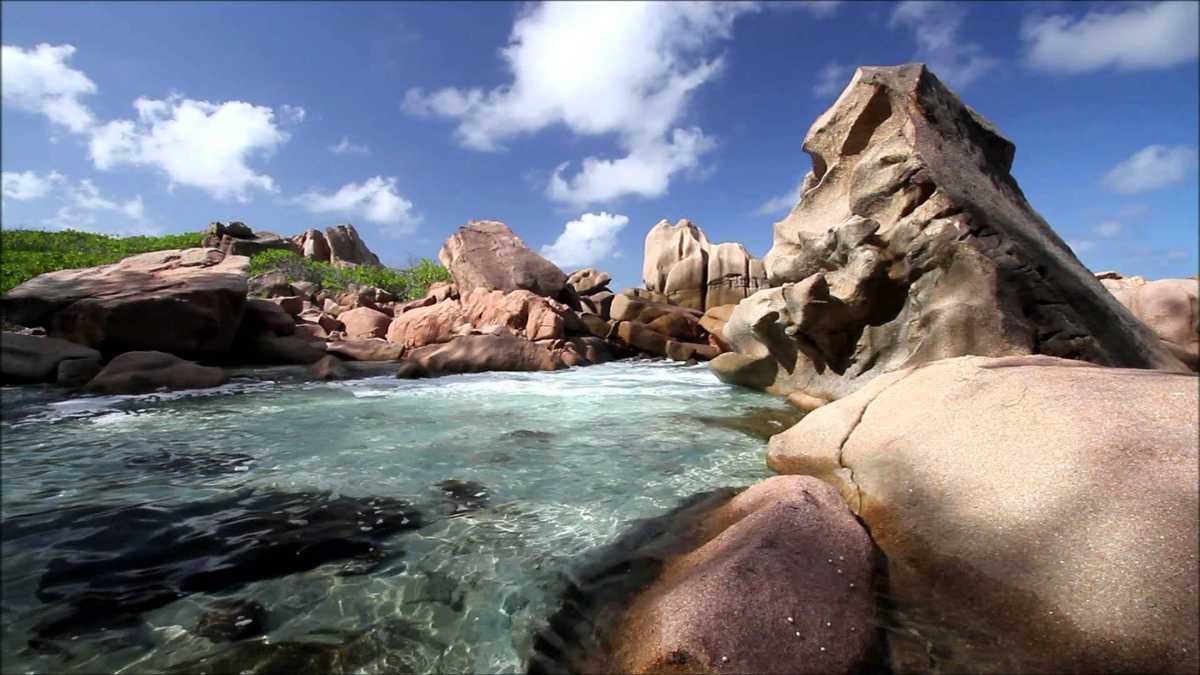 5. Anse Patates
This beach is comfortable for novice snorkellers. You are sure to spot sea turtles here, and they are very friendly! This area is relatively empty of tourists as well, so you can explore in peace.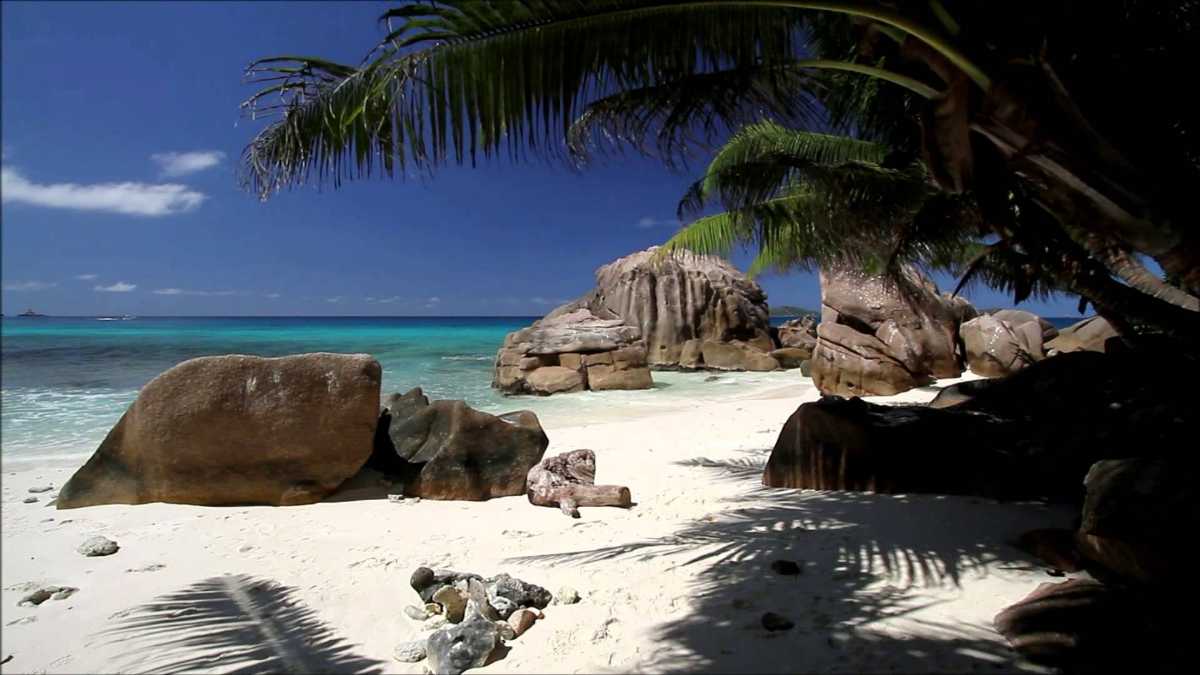 These beaches are at a walkable or bikeable distance from La Passe, where you will find the snorkelling instructors. You can also take an ox-cart to the beaches and enjoy the view!
Best Time For Snorkelling
You can snorkel on this tropical island throughout the year, but the summer months tend to make the sea a little choppy. The extended drawn monsoon from October to March makes the environment humid, with an average water temperature of 30 degrees Celcius. The period between April and September is cooler and dryer, but windier too. It is best to reach the snorkelling destination by morning and make the use of the perfect weather, as visibility may not be that good in the afternoon. This option is safer, and gives you more time to explore the sea life and topography.

Always speak to the concerned authorities before you snorkell, and make sure that the winds and tides are in your favour. They have a significant role to play in sea conditions. Choose the safest and cosiest sites. Don't worry as La Digue does not fall on the path of any cyclones. Tourists peak in the island in July, August and December. This might hinder your experience. So, choose the period between March and May, and September and November to snorkell.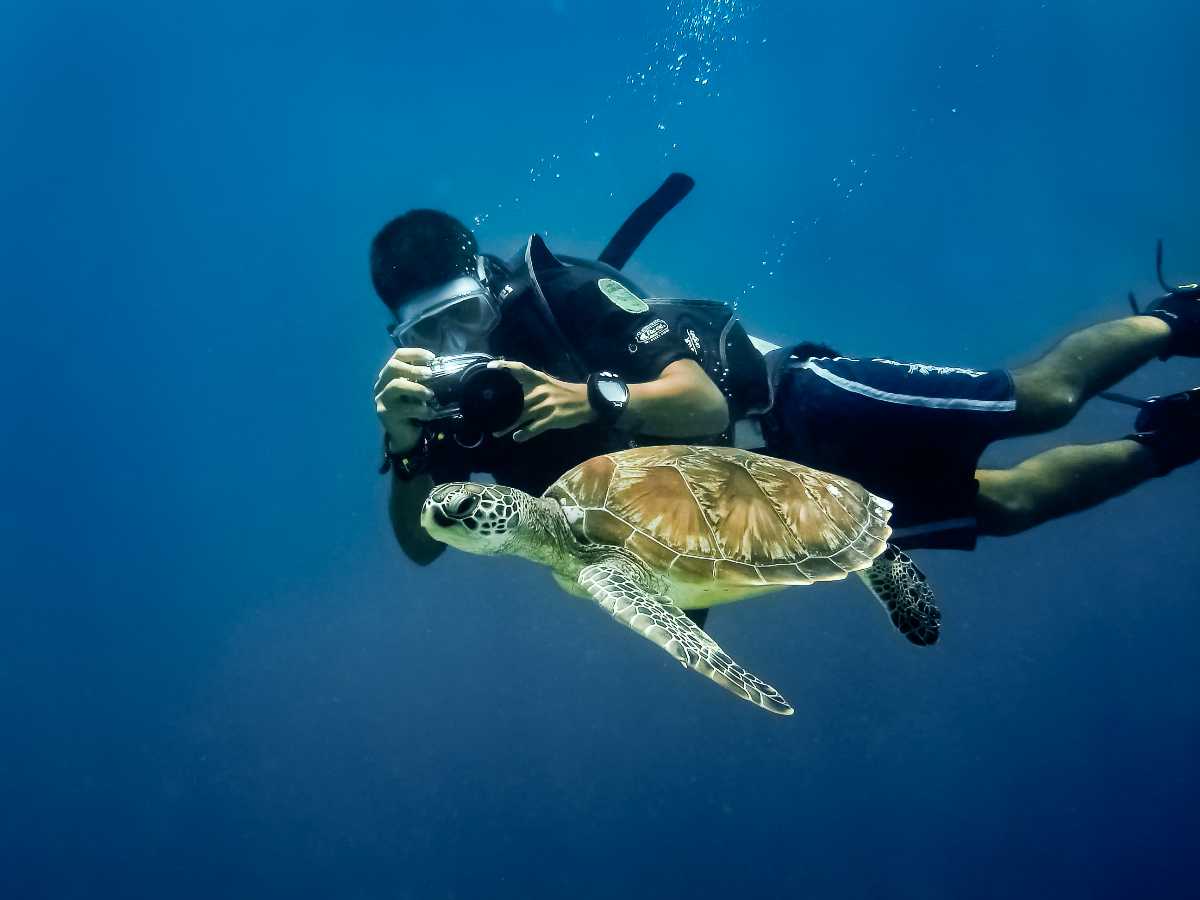 Approximate Cost
A basic snorkelling single dive can cost around EUR 60 per person, while double dives with drinks can cost EUR 120. A snorkelling depart with gear and guide can cost EUR 135 per person. A private yacht with equipment can cost a hefty EUR 2000, but the price is worth it. A shark tour can cost upwards of EUR 350 per person, and this is inclusive of snacks and drinks.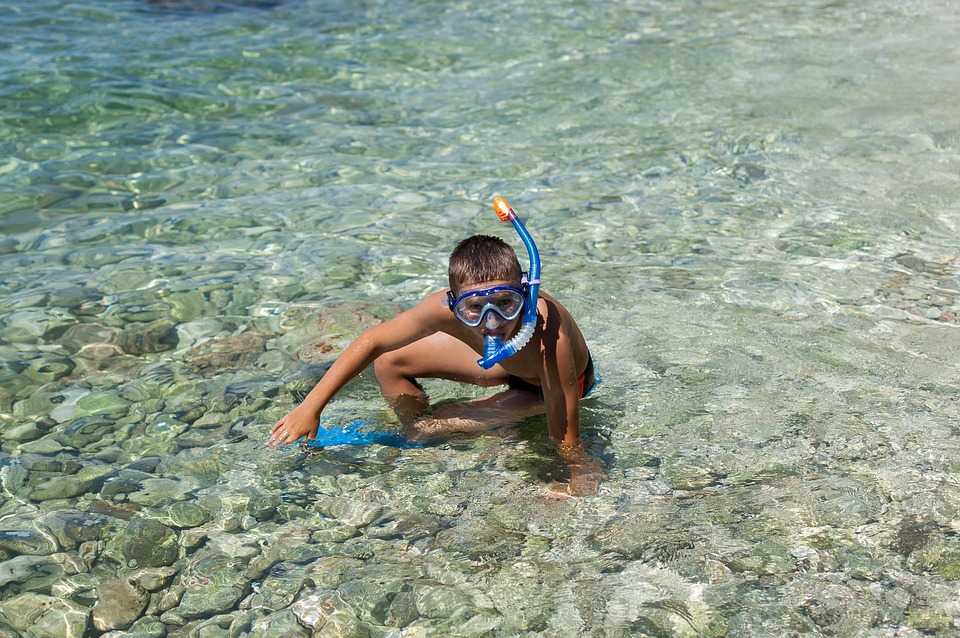 Snorkelling Centres In La Digue
Your snorkelling experience depends on the duration, location and agent you choose. Some beaches are private while some are public. If you rent snorkelling gear, that will cost you extra. All the centres listed below rent snorkelling equipment for an additional charge of approximately EUR 30 per person. They are concentrated around La Passe, a port in La Digue. They offer a variety of snorkelling trips to the five beaches mentioned above.
Azzurra Dive Centre: This centre is located as part of the La Digue Island Lodge, at Anse Reunion, at the heart of La Digue. It has certified PADI instructors who provide basic training at the lodge's pool, before venturing out to sea. The Centre has different packages for locations and days.
Trek Divers Scuba Club: This is ideal for experienced divers who need a place to explore in Seychelles. This PADI Scuba Diving School also undertakes regular snorkelling expeditions. This is located at La Passe, which is close to Anse Sévère.
Lone Wolf Charters: This company takes you to secluded islands and La Digue as well. It provides boat rentals and snorkelling gear. The catamaran is found at La Passe.

Belle Petra Boat Charter: This charter affords you the luxury of snorkelling, boating and fishing. The service ends with a BBQ on the boat. Snorkelling locations around La Digue are also explored. You can contact them at La Passe.

Eco-Center - Watersports and Nature Tours: This Center, located at La Passe, offers scuba diving and snorkelling experiences. They also rent gear and handpick locations based on your preferences.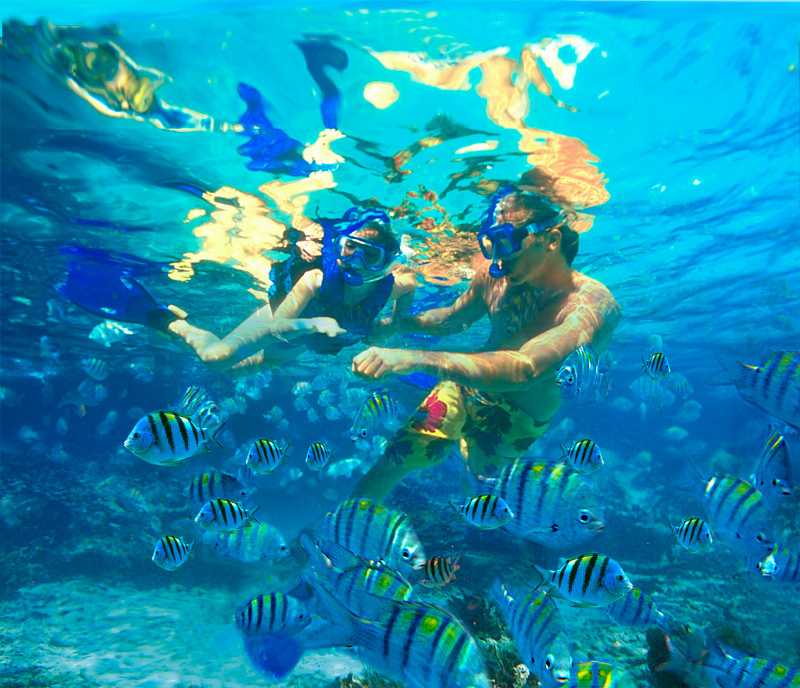 Safety Tips

Always check the wind and tide conditions before you snorkel
Choose the safest locations, recommended by your instructor
Although it is not necessary to know about swimming while snorkelling at novice sites, it is better to know your basics
Check all equipment before you descend
Select warning gestures before you start, and practice them. Your instructor will help you with this
Do not disturb or disrupt the sea life you see
Avoid picking turtles up or feeding the fish
Make sure you have enough gear - you will need a mask, snorkel, waterproof bag, snorkelling bag, fins, water-resistant sunscreen and a snorkel vest.
Try to take a waterproof camera to record your experiences
Snorkelling is indeed a one-of-a-kind experience, and Seychelles is one of the best places in the world to experience this thrill. You're in for the time of your life in these pristine waters. Have you snorkelled here before? What are you most excited about? Do you have some pro tips too? Comment below, and let us know! Get ready to explore the unseen at La Digue!