The Seychellois gastronomy is unique for its closeness to nature, which is very well explained by its unspoilt forests and marine life. Fresh fruits and vegetables are as easily available as seafood like fishes and prawns. The hues of bright yellow, green, red and orange on your plate are indicative of the vibrancy of Seychellois cuisine. In addition to that, everything is 'spiced up' with the indigenous Seychelles spices like cinnamon, chillies, garlic and ginger. An exotic dish is the 'chutney'- a mixture of green chillies, fresh fruits and vegetables, spices and oil. And as far as restaurants and eateries serving vegetarian food are concerned, there is an ample number of these to keep you going.
What Goes Into the Vegetarian Food in Seychelles?
The platter in Seychelles abounds in finger-licking dishes of Indian, Italian, Chinese and Creole cuisines. The fusion of Indian and African flavours burst into your mouth and create a unique taste. From Indian naan, Creole vegetable curry to Italian pasta to local street food, Seychelles won't disappoint your vegetarian taste buds. The wide variety of delicacies bears testimony to the fact that Seychelles has not only resplendent beaches but also has lip-smacking dishes to arouse your craving for food.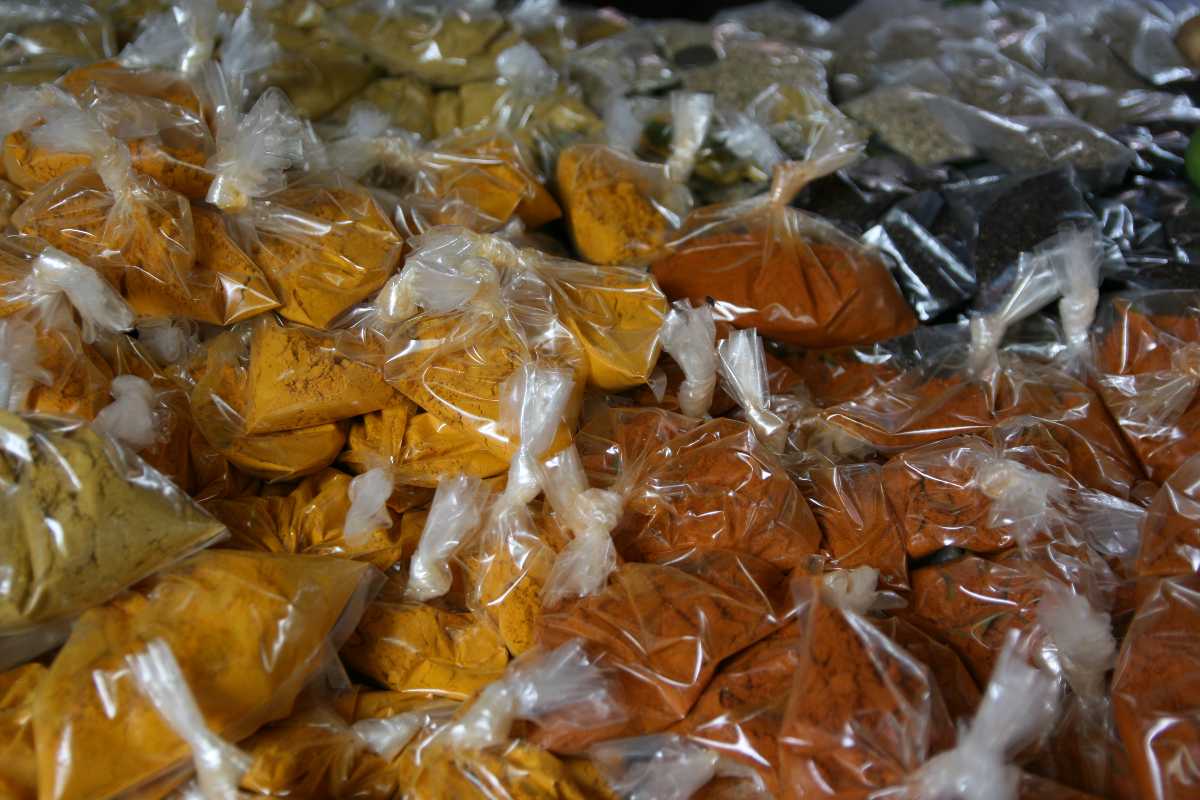 Vegetarian Dishes in Seychelles
There are umpteen dishes to choose from the vegetarian platter in Seychelles. Each of these is uniquely served by the chefs in the restaurants with their own modifications. Nevertheless, their true essence remains the same. The abundance of seafood in Seychelles does not mean you cannot find sumptuous vegetarian food here. All you need is to have an eye for these. There are plenty of them waiting to tease your taste buds!
1. Creole Vegetable Curry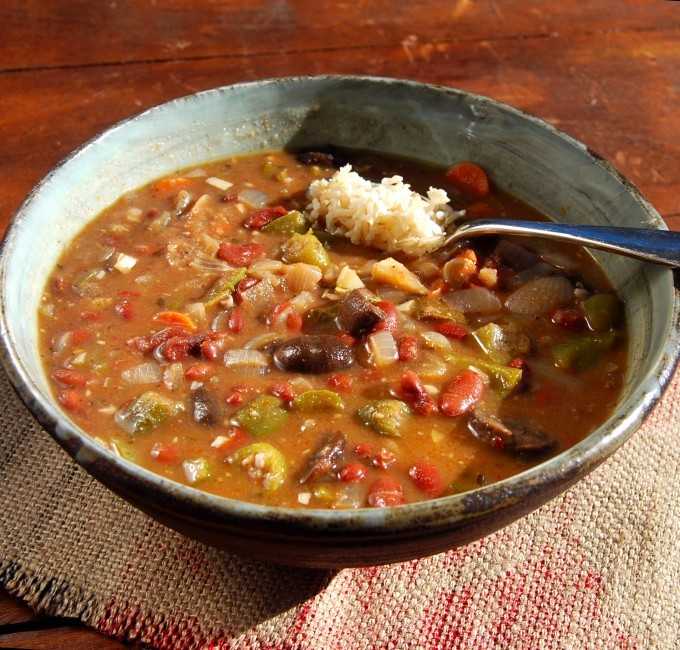 One of the most mouth-watering vegetarian dishes in Seychelles is the Creole vegetable curry. And for the lovers of Indian cuisine, the aroma of spices is enough to attract you to this curry. The Indian touch of spices like garlic, onion, chillies, ginger, black pepper and cinnamon is beautifully balanced with the Creole flavours of coconut milk, thyme and parsley. The result is a dish unique and delicious in its own right. The most common vegetables added to the curry are sweet potatoes, eggplant, and carrots. The dish is slowly cooked with the fresh spices and herbs for over thirty minutes- a characteristic of the Seychellois cuisine. It is then garnished with some plantains and butter. Each chef has their own version of the dish and is often served hot with rice and salad.
Where to find: The Creole vegetable curry can be easily found in the medium as well as high-end restaurants in Seychelles. Some of these are La Grande Maison in Mahe, Chez Jules in La Digue and La Goulue in Praslin.
2. Pizza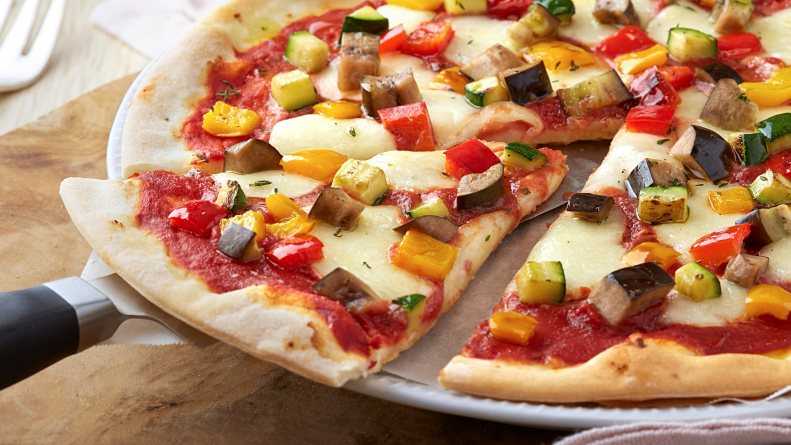 Pizza is another delectable dish which is loved by almost everyone. Seychelles, too, won't disappoint you when it comes to pizza. The pizzas in Seychelles are usually wood-fired which adds a distinct smoky taste to them and are beyond delicious. The toppings include vegetables and a lot of mushrooms. The crust is thin and just perfect. Most pizzerias here offer generous toppings of black olives, capsicum and mozzarella. The pizzas are available at usually one standard size, but the size is quite large and is more than enough for one person. However, pizzas in Seychelles cannot be ordered in slices, and you need to buy the entire big pizza. A bonus though, to satiate your pizza hunger!
Where to find: Pizzerias cannot be located in every nook and corner of Seychelles. However, it is never a problem, for these are present in considerable numbers. The most famous among these are Baobab Pizzeria Mahe, Pizzeria at Gregoire's in La Digue, Island Pizzeria in Praslin and Le Repairein La Digue.
3. Pasta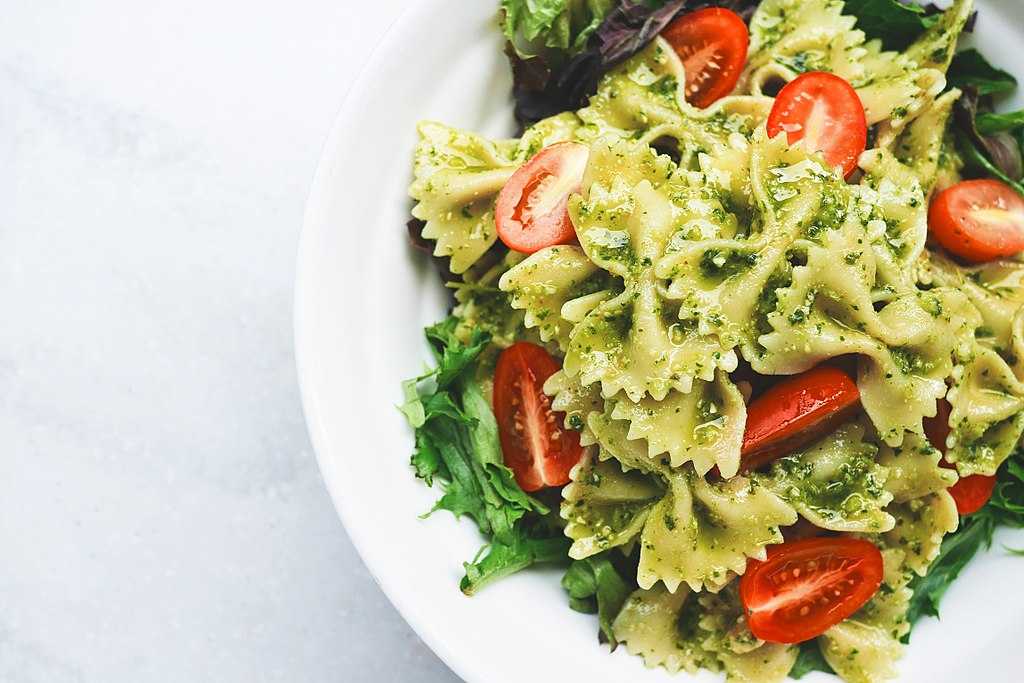 Another Italian delicacy found in Seychelles is the pasta. The pasta here is usually cooked in a tomato or pesto or a cheese-based sauce. However, in case you are a fan of Aglio olio pasta, you will be a bit upset to know that not many eateries here have it on their menu. Nevertheless, you can order a plate of grilled vegetables as a side dish to add a kick to the flavours.
Where to find: Just like pizza, pasta is also found in some restaurants and some of them even make their own pasta (too Italian, right!). A few best places include La Scala Restaurant in Mahe, Baobab Pizzeria in Beau Vallon Mahe, and La Dolce Vita (about 60 metres from Victoria).
4. Chilli Cakes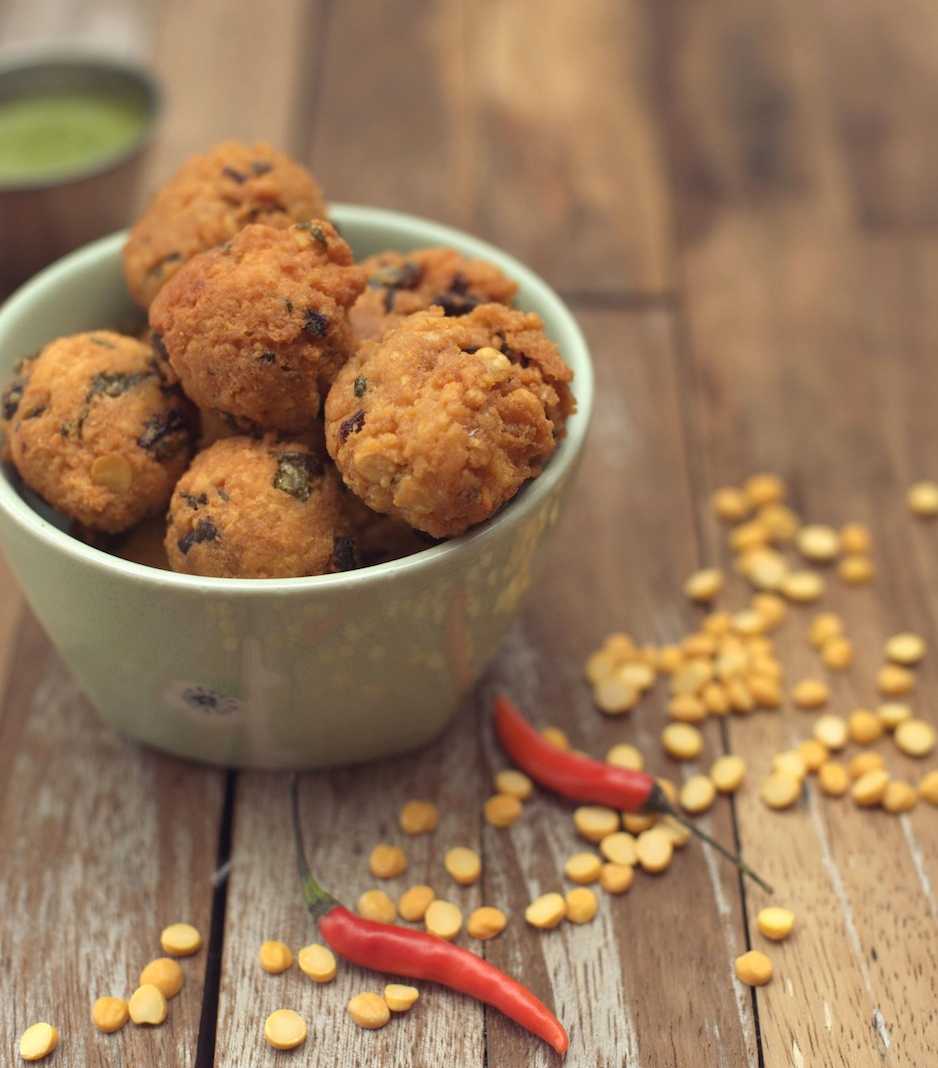 You can call these the Indian version of 'vada pav'. Also known as 'Gateau Piment', these cute little balls made of lentils, chillies and spices are an all-time favourite. The batter consists of lentils paste, garlic, chopped onions, three to four sliced green and red chillies, and aromatic spices. These are then fried until golden brown and are served hot. The crunchy chilli cakes are a Seychellois speciality and must not be missed, even by non-veg lovers. These usually taste good with a dip, preferably the one made from green mangoes and chillies. Chilli Cakes can also be described as fireballs, and once you have had these once, you will find out that you want more and more. Also, if you are on a budget, these are your saviours- they cost less than most of the street food appetisers in Seychelles. So, pack a good number of these and start off on your journey to explore the dynamic beaches of Seychelles.
Where to find: Chilli cakes are ubiquitous in Seychelles, especially in Mahe. The best ones are found in Bazar Labrin, Beau Vallon in Mahe.
5. Salads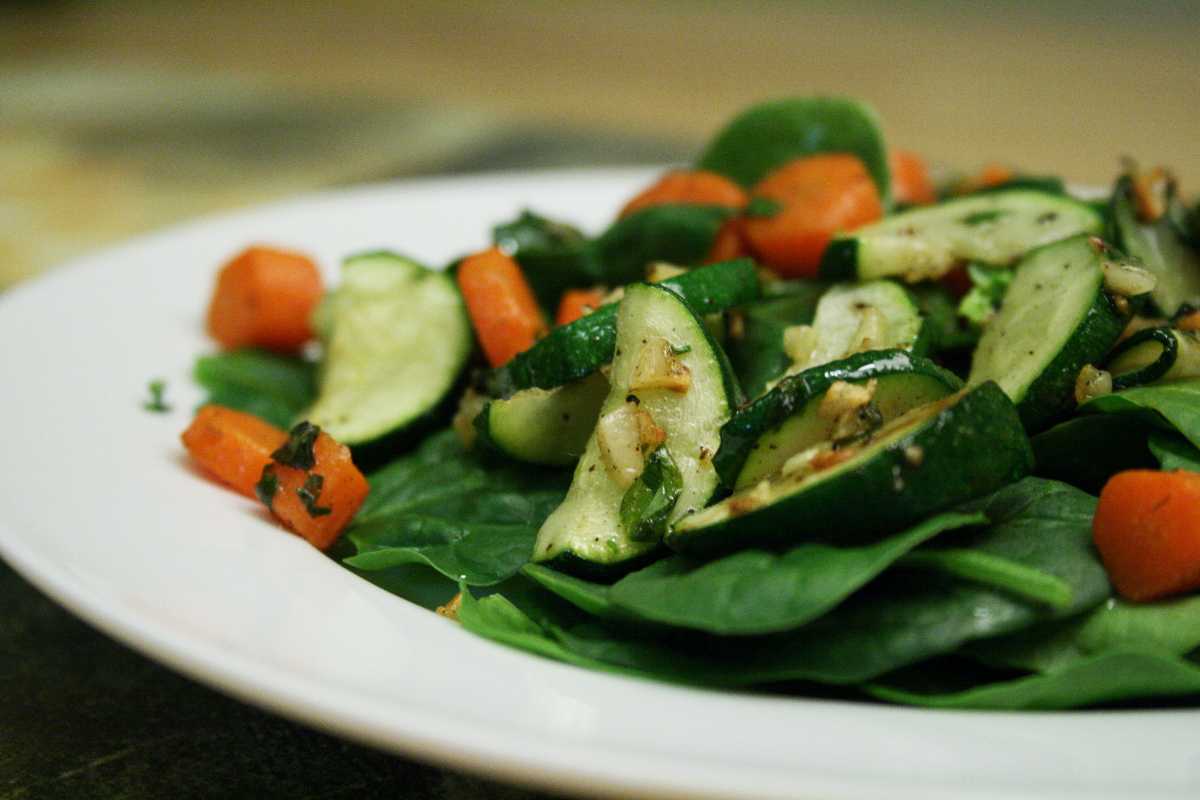 Here in Seychelles, you will be greeted with fresh fruits and vegetables. That said, the archipelago abounds in sui generis salads which are both refreshing and healthy. One of them is the Creole Papaya Salad. This exotic salad is made of grated raw papaya, thin slices of onion, tomato, green and red pepper, fresh, sweet chilli and calamansi puree. The salad is then seasoned with black pepper and garnished with fresh parsley. Another fruit salad is the mango salad. It is a simple salad made of thinly sliced mangoes and onions. The tanginess of the lemon juice simple elevates its flavours. If you are a bit health conscious, relying on such salads is a good option.
Where to find: Salads can be found in most of the restaurants, though the famous ones are Bravo on Eden Island, and La Pause in Victoria, Mahe.
6. Creole Rice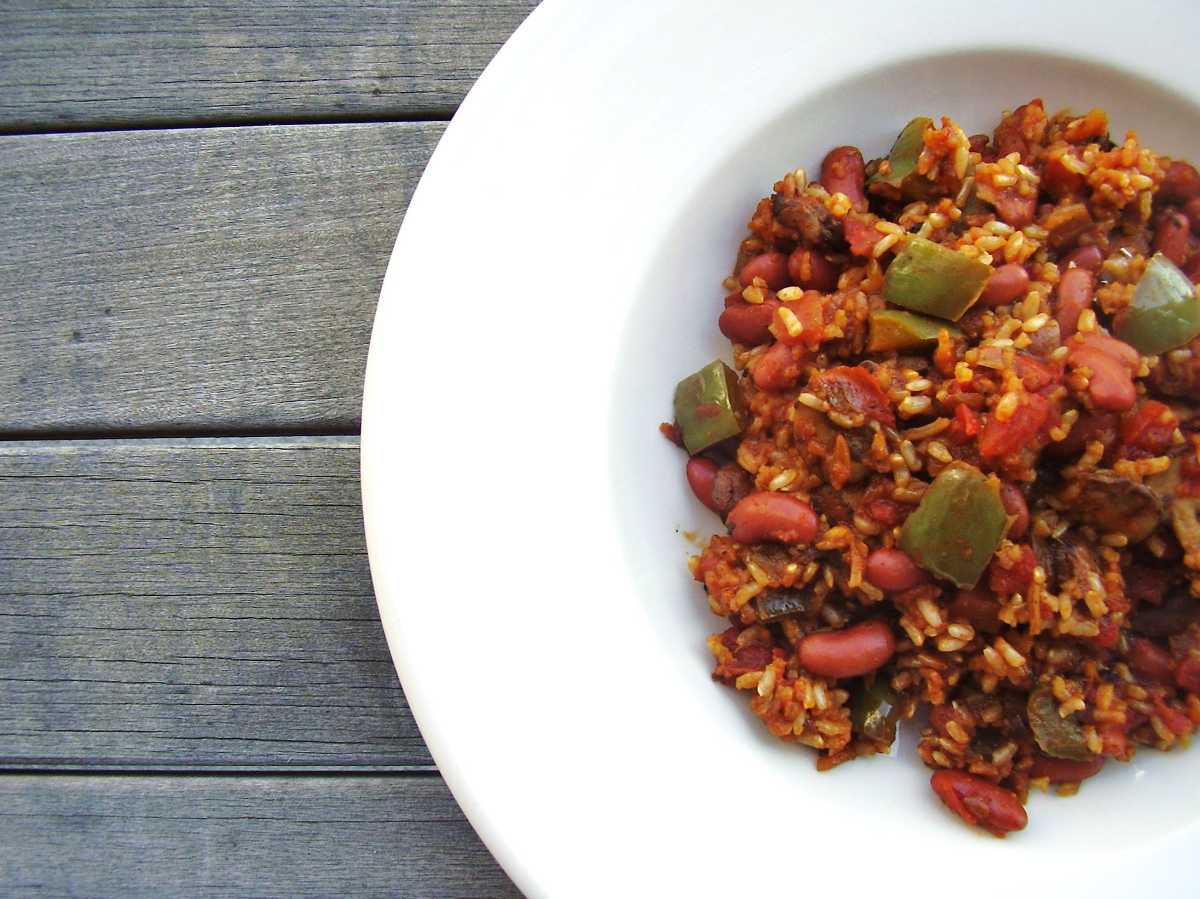 Another popular dish served in Seychelles as the main course is the succulent Creole Rice. The spices emerge as the star of the dish. The rice is cooked with garlic cloves, chopped onions, ginger, red pepper and some finely sliced vegetables. The unusual combination of cinnamon, salt, turmeric and black pepper is pleasing to your taste buds. The cooked rice is then garnished with parsley and curry leaves. Creole Rice is often served with Creole curries. You can order these with the Creole vegetable curry.
Where to find: Creole Rice can be easily found in Creole restaurants and takeaways. Some of these are La Grande Maison in Mahe, La Goulue in Praslin and Le Reduit Restaurant in Mahe.
7. Ladob

Do you have a sweet tooth? In case you do, Ladob in Seychelles awaits you. It is a Seychellois dessert made from sweet potatoes or fresh, local bananas. Its creamy sauce is made of coconut milk. The moreish dessert is then seasoned with nutmeg, cinnamon and vanilla.
Where to find: Ladob can be found in restaurants serving local Creole food. One such restaurant is the Boat House in Beau Vallon, Mahe.
Vegetarian Restaurants in Seychelles
Seychelles has a number of vegetarian-friendly restaurants which serve lip-smacking vegetarian dishes. The restaurants are found mainly on the inner islands of Mahe, Praslin and La Digue. These vegetarian restaurants often offer a bunch of Creole and Indian dishes, which are appetising and flavoursome. The restaurants usually have their own versions of most of the dishes, which sets each one of them apart from the rest.
1. Mahek Restaurant

Probably one of the best restaurants in Seychelles serving Indian and Asian delicacies is the Mahek Restaurant. If you are already missing your Indian flavours in Seychelles, Mahek Restaurant is your resort. Their menu is rich in Indian savoury dishes and bears a close resemblance to the Indian eateries. Mahek offers Shahi paneer, Kadai paneer, Baghare Baingan, Naram Dil Kofta, Aloo Bajji, Naan, a variety of soups and many more. The names of the dishes are enough to arouse your appetite.
Location: The restaurant is located in Coral Strand, Mahe.
Timings: The restaurant remains open on all days between 12:00 PM - 3:00 PM and between 7:00 PM - 9:45 PM.
Cost: A decent vegetarian meal here (1 soup, 1 curry, 1 dal, few naans) for 2 people costs approximately SCR 500 without any drinks.
2. La Grande Maison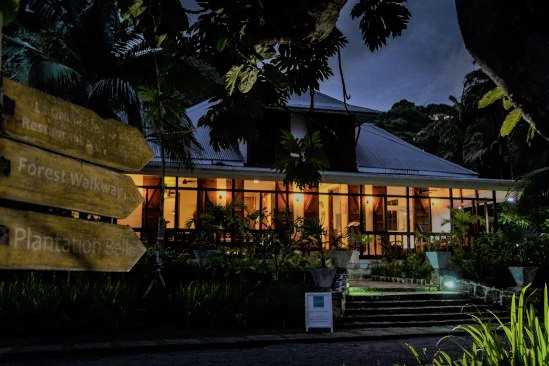 This is another vegetarian-friendly restaurant serving mouth-watering dishes. It offers a variety of French, European, Cajun & Creole dishes and even has gluten-free and vegan options. The food here is haute cuisine, and the owner Christelle ensures that the ingredients used are of the best quality. The Linguini served here is to die for. Another major attraction is the band playing in the background while you help yourself with the sumptuous food. The service in La Grande Maison is great and is loved by those coming here.
Location: The restaurant is situated on East Coast Road, Au Cap, Mahe.
Timings: The restaurant is open on all days of the week from 11:30 AM to 10:00 PM. It remains closed on Saturday and Sunday.
Cost: The lunch tapas are in the range of SCR 60-120 whereas the dinner mains cost about SCR 350-500.
3. Snack Bellevue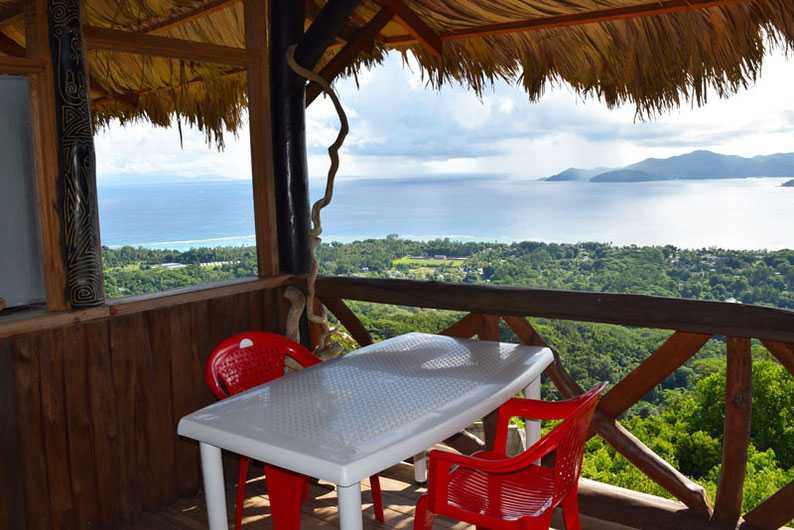 This is a great restaurant where while enjoying your food, you can witness the panoramic beauty of the island. The restaurant is at the top of a hill, and cab services are provided by the restaurant for a charge. The sunset views are lovely, and the top-notch dishes are the vegetable curry, breadfruit fries and the yummy caramelised with ice-cream. The restaurant is a must while you are staying in La Digue and offers a unique experience.
Location: This beautiful restaurant is located in Nid Aigle, La Digue.
Timings: Snack Bellevue is open from 9:00 AM - 10:00 PM on all days of the week.
Cost: The average cost of dinner with the cab services up the hill is SCR 500.
4. The Maharajas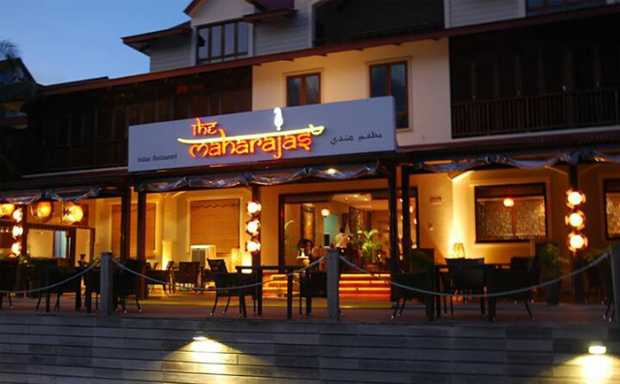 Another delightful restaurant serving Indian and Asian dainties is The Maharajas. Naans, Dal tadka, Paneer butter masala and bhindi do pyaza served here are excellent. Starters include the succulent paneer pakora, vegetable Tikki and chunky chana chaat. The service is quick and the staff members are quite amiable.
Location: The restaurant is situated on Eden Island and the location is just lovely.

Timings: The restaurant remains open on all days of the week from 12:00 PM - 10:45 PM. Do give this restaurant a try for a taste of Indian cuisine.

Cost: The Biryani rice here is for SCR 175, paneer pakoda for SCR 225and vegetable Tikki for SCR 175.
5. Seyshima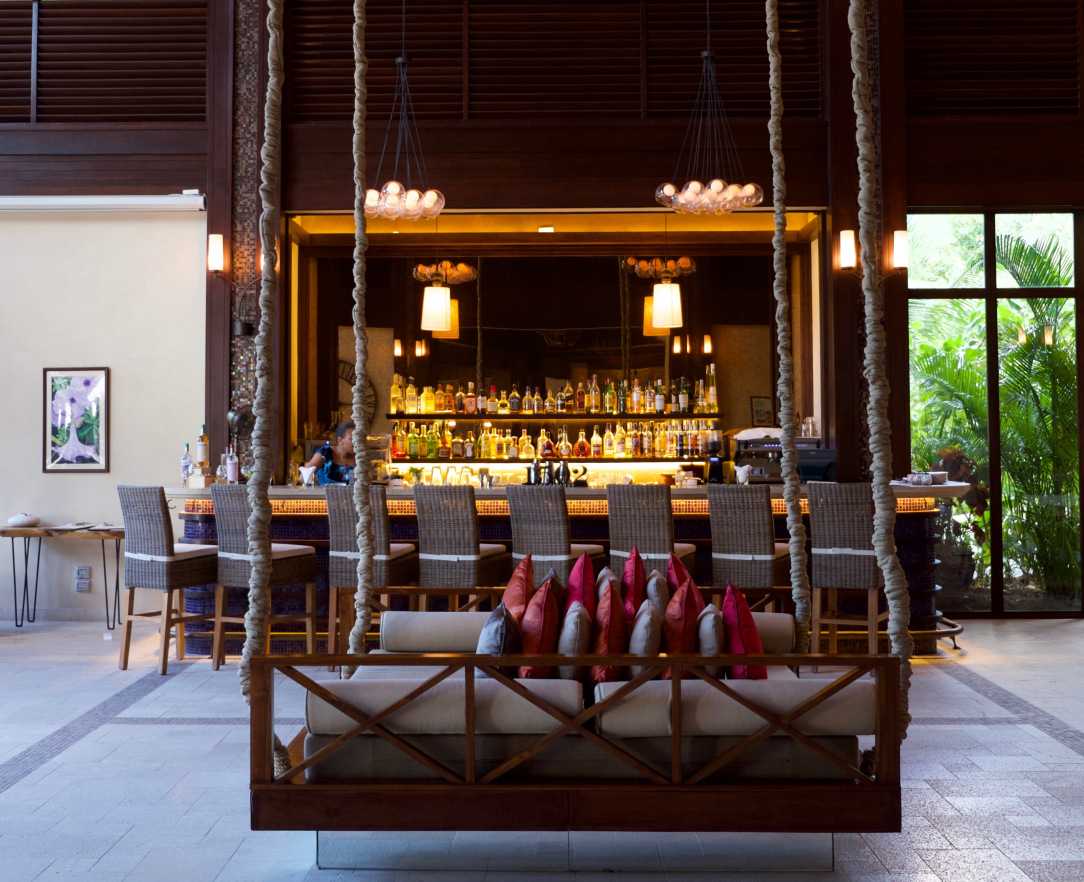 This is a Japanese restaurant which is truly a real gem and offers finger-licking Japanese dishes such as rice, noodles, miso soup and dessert. The best part is that the restaurant also has a live kitchen and off the menu options for its customers. It is a high-end restaurant but the delicious food is worth every penny that you pay for the food. The dessert is beyond tasty and a must-have. The chefs and the staff are very friendly and provide excellent service.
Location: This Japanese eatery is situated on Beau Vallon beach, Bel Ombre, Mahe.
Timings: The restaurant is open from 6:30 PM - 10:30 PM on all days of the week except Wednesdays ( it remains closed on Wednesdays).
Cost: A plate of Hibachi vegetables and tofu along with steamed Jasmine rice and stir-fried soba noodles with vegetables costs SCR 280.
6. Chez Jules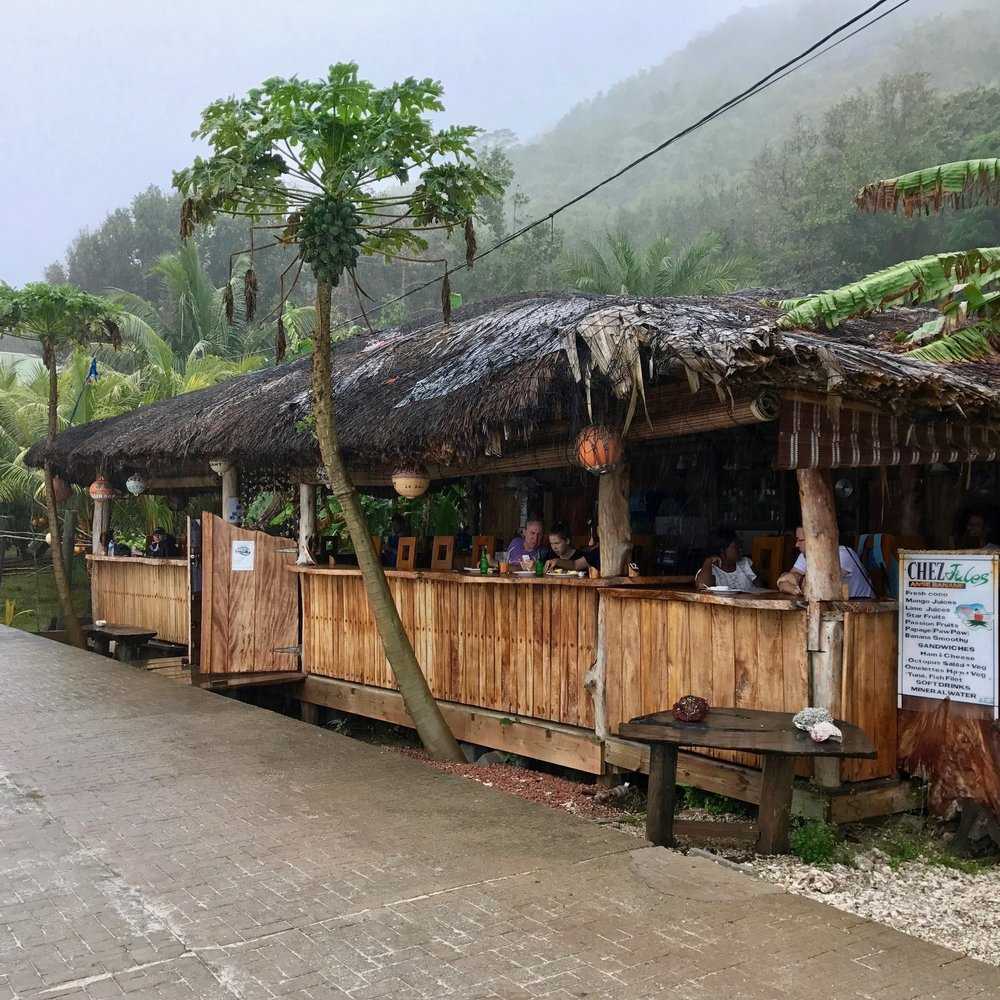 From Chez Jules, the views of the beach are amazing and the Creole food is fantastic. The restaurant is well-known for its fresh fruit juices, curry, rice and mouth-watering sandwiches. The nougat here must be given a shot, the most famous is the banana and coconut nougat. The prices are quite reasonable and are good for a wholesome lunch on a beach day.
Location: This cosy restaurant is located in Anse Banane, La Digue.
Timings: The restaurant is open on all days of the week from 9:00 AM to 10:00 PM.
Cost: The menu here is usually fixed and the price of the main course is in the range of SCR 180 to 210.
7. Trader Vic's Seychelles
This is another high-end restaurant serving finger-licking dishes. The restaurant is famous for its signature drink- Puka Puka. Other sought-after dishes are the jalapeno cheese balls, mai tai waves, bread with mango butter, and cakes. The band playing in the background makes your evening even more special.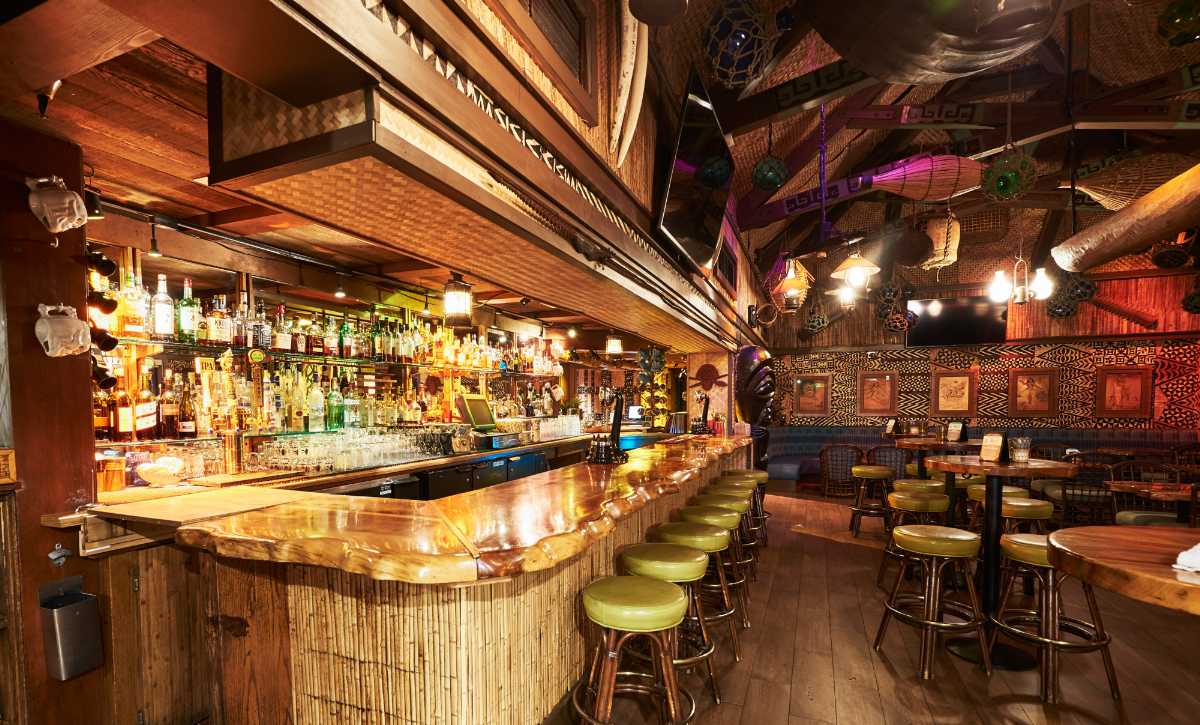 Location: Trader Vic's Seychelles is situated on Beau Vallon beach, Bel Ombre, Mahé.
Timings: The restaurant is closed on Mondays. On the other days, it remains open from 5:00 PM till late at night.
Cost: The Classic Caesar Salad here comes for SCR 230, the Trader Vic's Salad is for SCR 285 and the side dish of mashed potatoes is for SCR 100.
8. The Copper Pot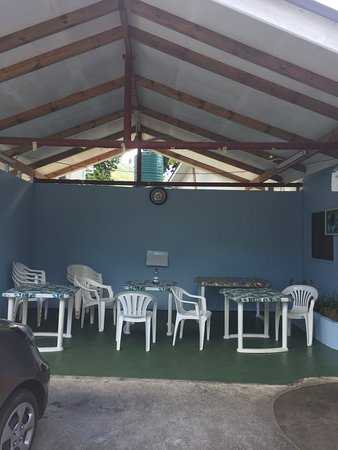 Do you know where to find some South Indian food in Seychelles? Well, The Copper Pot is the right place. It is the only restaurant serving South Indian savouries in Seychelles. This small, homely restaurant is considered a great option for the vegetarians since it offers both palatable and within-the-budget food. Run by a sweet lady from Chennai, the dosas here are to die for. The good news is that the food here is cheap as compared to other eateries; the price of most of the items are not above SCR 35. Dine at this place and you will definitely be a happy soul.
Location: Copper Pot is located in Beau Vallon, Mahe.
Timings: The restaurant is open from Monday to Saturday from 9:00 AM - 8:00 PM. On Sundays, it remains open from 9:00 AM - 2:00 PM.
Cost: One Masala dosa costs SCR 25, palak paneer comes for SCR 45 whereas you can get a full vegetable meal for SCR 100.
Getting To Know Seychelles' Lingo
Language in Seychelles
is never a problem. The main dialect spoken here is the Creole, used by almost 95% of the population. However, that should not bother you much because a majority of Seychellois understand and speak English and are more than willing to converse with the tourists in the same language. Nevertheless, some quintessential phrases from the Creole vernacular can not only help you in getting your preferred meal at restaurants and takeaways but also make your stay in Seychelles a bit easier.
So let's learn some basic phrases from the Creole dialect:-
bonzour which means a simple good morning or hello
Kwa for what, Kan for when, lekel for who, and oli for where
Kote ki anan en bon restaurant? (pronounced Kotay-ki anna eh bo restauruh) translates into where is a good restaurant?
Ki restaurant ou recomande? (restaurant pronounced as 'restauruh' and recomande as rekomanday) means which restaurant would you recommend?
Oli bar ......? translates into where is the bar?
Breakfast is dejene, lunch is manje midi, dinner is dine, supper is soupe and snack is goute
konbyen sa means how much is this?
"ou koz Angle?" translates into do you speak English?
Seel voo play for please
Gracia for thank you
Oo-rer-vwa for goodbye
This much knowledge from the Creole phrasebook is more than enough to keep you going in Seychelles.

For the vegetarian nomads, Seychelles is not a difficulty. However, the food in Seychelles is a bit expensive and therefore if you do not have deep pockets, it is always advisable to pack in your non-perishable food, fruits and vegetables. Treating yourself with self-cooked food is not a bad option either.