Bali is a famous tourist destination all over the world. When in Indonesia, it is almost mandatory to visit the island of Bali. Apart from the various scenic destinations that the island holds, if you want to grab someone and shop at a luxury location, where you can find everything branded and beautiful, Bali has you covered there too. With whole assortment of shopping malls in Bali readily available for your service, Bali can also be quite a new travel destination.
In this article, we will list the various shopping malls in Bali, what are the services they offer and other things you might need to know.
1. Kuta Beachwalk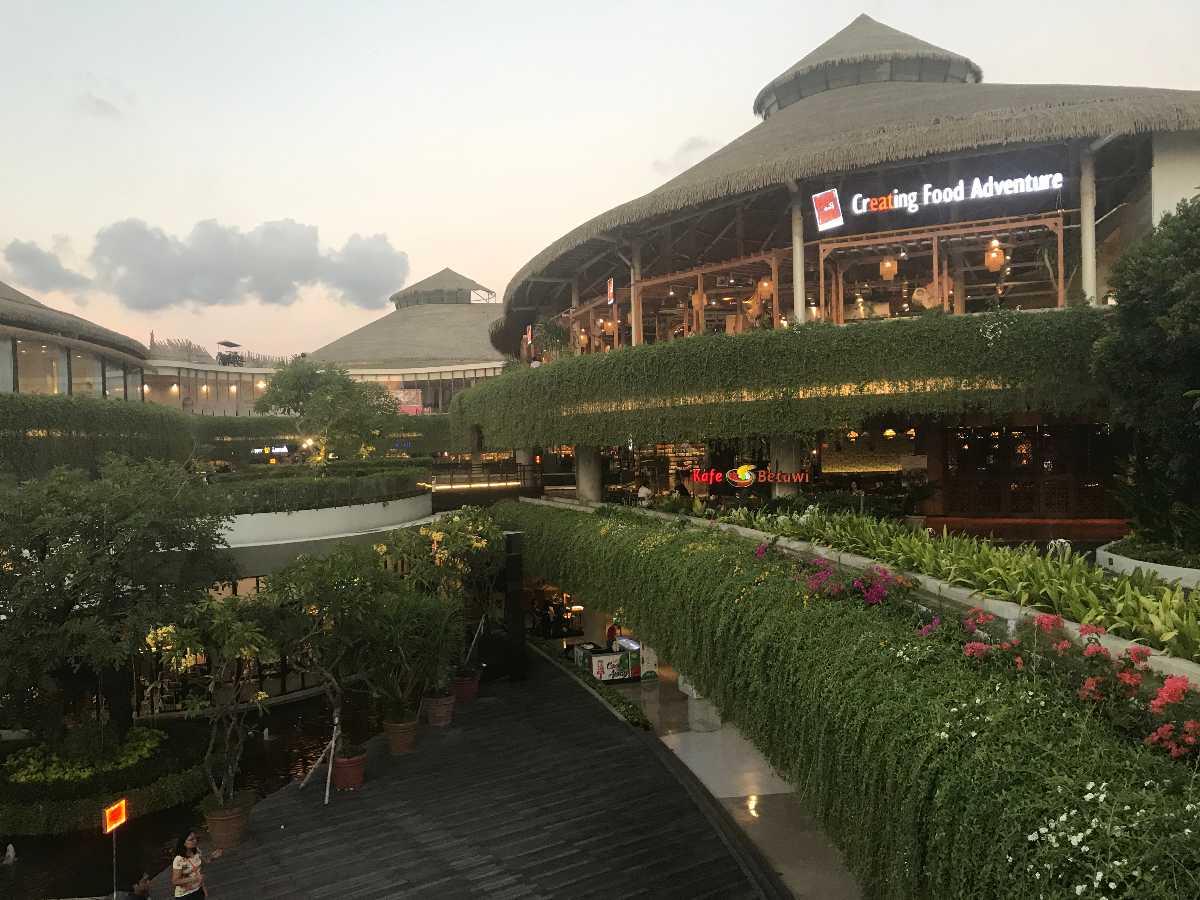 This is an extraordinarily comfortable and leisurely shopping mall in Bali. Established in an area of almost 4 hectares and 250m of street length, this shopping complex houses multiple brands of international standards, numerous world-class restaurants, entertainment facilities, and franchises.

The mall also hosts a two-story parking complex which has a holding capacity of 1000 cars. This had to be done due to the messy placement of the mall itself, situated in a traffic packed area. This mall is different from the rest due to its distance from the beach, which is minimal. There is an amusing transformation in the atmosphere when you enter from the beach into the foyer, which is air-conditioned.
Shopping: There are multiple brands which host their shops in this complex, brands like Armani Jeans, Boss Sports, Furla, Tommy Hilfiger, Versace Jeans, Diva, GAP, Gaudi Mango, New Look, Pull & Bear, Staccato, Urban Icon, Watch World, Stradivarius, Yves, Rocher Travelogue and Rimowa. So you will not be disappointed with the collection at hand.
Dining: Shopping can get quite tiring, and hence, the mall hosts many dining facilities that will quench your thirst and fill your stomach. Facilities like: Buffalo Wings & Rings, Coconut Joe's, Dairy Queen, Fish & Co, Johnny Rockets, Wowcow yogurts, Kihana Japanese restaurant, Pazia Café, Rollaas Café, and the Tapeo Tapas Bar.
Apart from this, there is an Eat and Eat food court in the mall itself where you can find Indonesian food alongside the children's playing facility.
Other Services: Apart from shopping and dining, the mall also holds cinemas, boutiques, valet services, banks, moneychangers, supermarkets, and salons.

Location: Jalan Pantai Kuta, Kuta
Opening Hours: 10:00 AM to 10:00 PM(Daily)
2. The Seminyak Village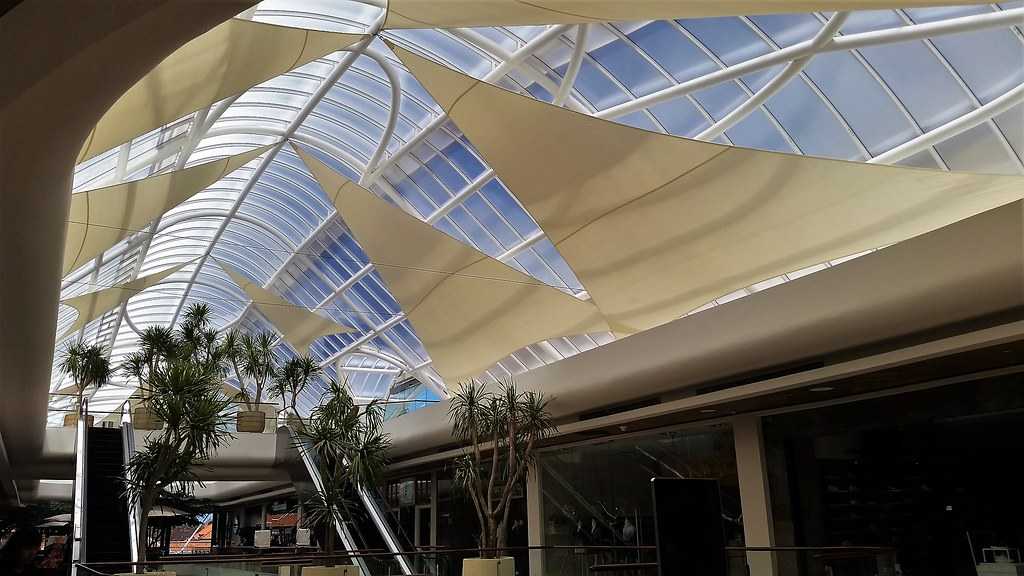 This is the latest modern shopping mall in Bali's beach resort area. It is a shopper's paradise with an abundance of choices in shopping. Established in 2015, this place harbours many famous brands from which you can choose.
The famous sunset beach of Petitenget, along with the most beautiful dining and entertainment venues among the likes of La Lucciola, Ku De Ta and Potato Head Beach Club, are all within a comfortable 300m radius from the Seminyak Village. The mall covers an area of 6000 sq. Meters and is fully air-conditioned. There are escalators and elevators all over the place, and you can surely find people of different ethnicities here.
Shopping: Various brands reside in this mall, including M Resort, Shakuhachi, Buddha Wear, MCM, Sensatia Botanicals, Aldo, Bali Towel, The Wedding Shop, Sunbath Jewellery, Horiko's South Bali Pearl, Koi Koi, Limkokwing Fashion Club, Mr. Gelato by Toschi and Be Chocolat to name a few.

Dining: There are many options to choose from in the dining department. Wahrung, Cafe Darling, Nitrogenie, The Duck King, Mrs. Lee, and Tiger Palm to name a few.

Other services: There are ATMs, complimentary wi-fi, taxi services, and spas available in the mall as well.

Location: Jalan Kayu Jati no.8, Basangkasa, Seminyak
Opening Hours: 10:00 AM to 10:00 PM(Daily)
3. Mal Bali Galeria

This is a large shopping mall in Bali which is located at the Simpang Dewaruci landmark and roundabout in Kuta. The enormous shopping and entertainment complex has a 'family mall' concept, with a slogan of 'enjoy, play, eat, shop'. This mall is also a popular leisure venue where different 'happenings' regularly occur on various occasions panned out around the entire year.
Shopping: The most prominent building here is the DFS galleria Bali duty-free shop. Along with this, there are also a number of brands that host shops in this complex, including Dunhill, Bulgari, Cartier, Calvin Klein, TAG Heuer, Givenchy, Versace, Hermes, and Kenzo. The mall also hosts local handicrafts shops.

Other services: These include the various dining options, salons, optical stores, and spas. There are a plethora of things to try in one round of the mall, brands like Es Teller 77, Salvador, Sushi Kiosk, Coldstone Ice Cream, Sour Sally Frozen Yoghurt, Starbucks, Kidz Station, Roti Boy, J.Co Donuts, Crocs, Fix Design, King Koil, Maxim, Rumah Kita, Vinoti Living, and many more reside here.

Transport services are also available to and from the mall. If you're in the mood for some cinema, you'll be glad to know that this mall can accommodate that as well, with shows running all throughout the week.


Location: Jalan Bypass Ngurah Rai, Simpang Dewa Ruci, Kuta
Opening Hours: 9:00 AM to 10:00 PM(Daily)
4. Discovery Shopping Mall

This mall is one of the largest shopping malls in Bali and the second largest shopping centre in Kuta after the newer Kuta Beachwalk. It is located on one the main road of Kuta, the Jalan Kartika Plaza, and boasts a beachside location with an amphitheatre on the sands of the beach.
The large three-level mall houses various fashion and lifestyle outlets from famous brands all around the world, as well as different food and beverage outlets from a variety of cuisine choices and styles, from fine dining restaurants to fast food outlets.
Shopping: There are various tenants from whom you can purchase items, these include: Sogo, Centro, Batik Keri(here you can find quality Indonesian batik).There are also some notable fashion outlets in the mall including The Boutique, Polo, Surfer Girl, Osh Kosh, CKF, Rara Boutique, Nautica, DC, Quiksilver, Bin House, Body N' Soul, Bamboo Blonde, Billabong, 1 2 6, Hurley, La-Senza, Guess, Esprit, Giordano and Remete.You can also get good shoes and accessories here from the following shops: Crocs, The Little Things She Needs, Puma, Skechers, Super, Sole Effect, Adidas, Nike, Everbest and so many more.
Dining: Food will not be one of your concerns here since there are multiple shops that will offer you a mouthwatering menu. Shops like: New York Sports Bar, Coco Bistro, BreadTalk, Sour Sally, Baskin' & Robbins, Aneka Citra Snack, Sugar Mama's, Es Teler 77, A&W Restaurant, Baroque Café, Warung Bumbu, and Segara Fresh Seafood. So better be ready!
Other services: Other things include ATMs, valet service, basement parking, moneychangers, beachfront movie theatre and the occasional hosting of various fashion events.

Location: Jalan Kartika Plaza, Kuta
Opening Hours: 10:00 AM to 10:00 PM(Sunday to Thursday) and 10:00 AM to 10:30 PM(Friday and Saturday)
5. Park 23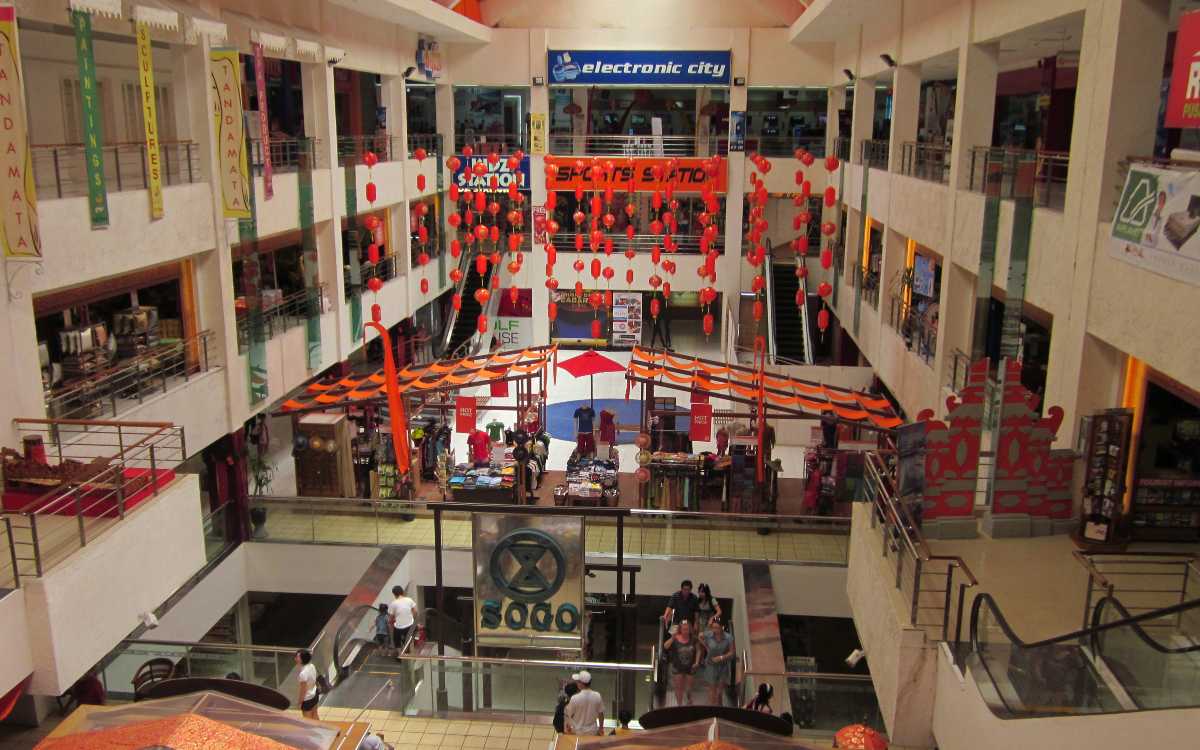 This is a one of a kind entertainment and shopping mall in Bali. It offers the correct balance in proportion between dining and retail options. It is a four-level mall that is all connected by escalators, and you are sure to be lost, so better watch your way!
Shopping: There is a wide range of shopping options which can be traditional as well as contemporary in nature, from fashion to sports, including Nike, Oakley, Giordano, Hush Puppies, Quiksilver, Airwalk and DC Shoes.
Dining: There is also a thematic food court for you to please your taste buds at, the court includes various brands such as Starbuck Cafe. But the best part about food here is the street vendors who rally outside the mall, offering delicious authentic Balinese food.
Other services: Park 23 is the home to a movie theatre by Indonesian Cineplex chain XXI. This is the island's only cinema with four screens, it shows different international blockbuster releases with daily times ranging from noon to 9:45 PM. There are also amusement centers with lots of arcades to feast on.
Park 23 is also known for the various fashion and arcade events that keep on happening here from time to time. It can be used as a recreation center to rejuvenate yourself after a tiring day from the waterpark next door.
6. Level 21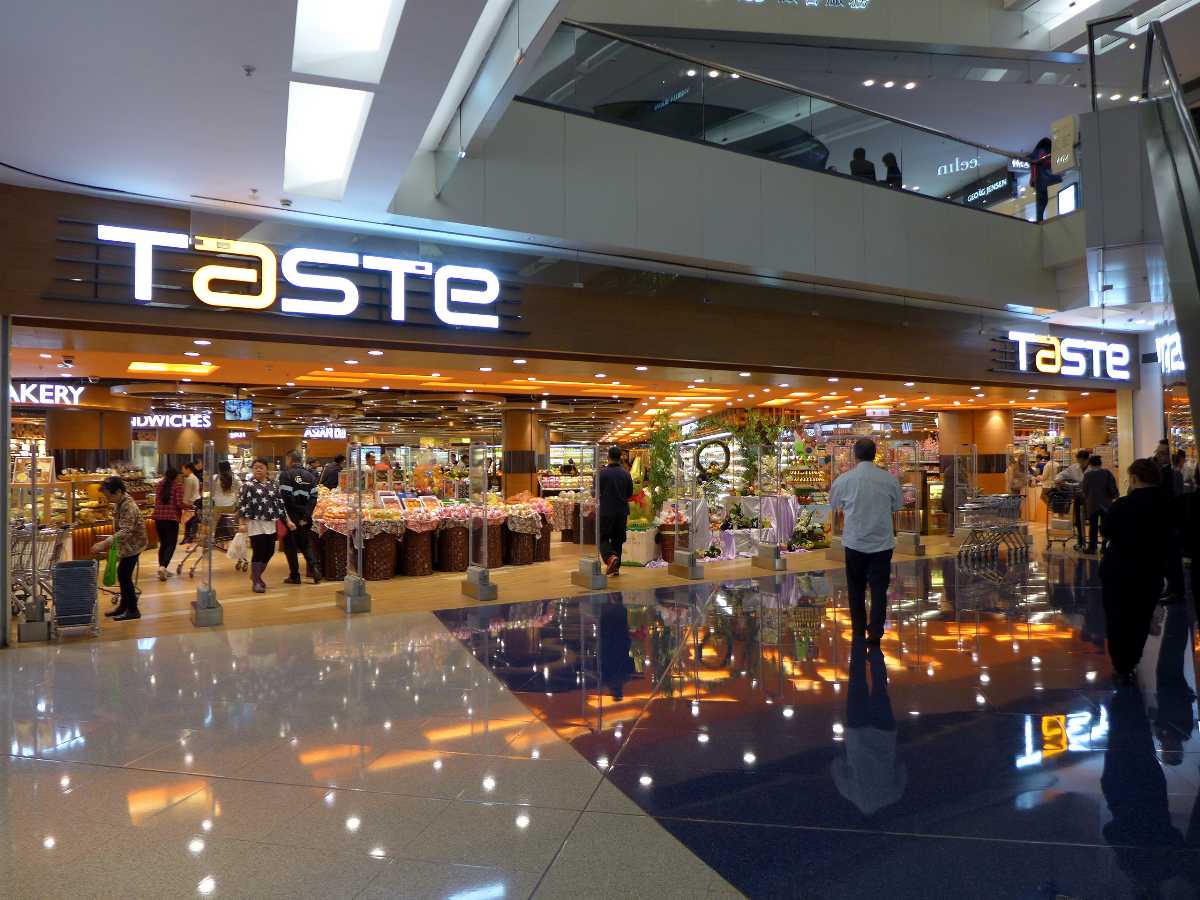 This place is one of the more modern shopping malls in Bali, offering all sorts of services, including clothing, beverages, food, and entertainment. This mall hosts multiple events that attract locals and tourists as the place is always bustling with life. A beautiful place to go if you're looking to participate in some engaging activities.
Dining: The mall offers a variety of food items from various brands such as Starbucks, Dairy Queen. If you fancy some pastry and cakes-hops, there is Japanese toast, Indonesian J.CO Donuts, and Breadtalk. You can also find a Burger King and a Food Primo grocery store at the far end of the mall.

Other Services: There's a good selection of salons and beauticians present here as well, such as Johnny Andrean, Christopher Salon, Rin Beauty Studio, ZO Hair-Nail Studio, and Boston. You may also find Cineplex XXI, Indonesia's biggest theatre platform here.


Location: Jalan Teuku Umar No.1, Dauh Puri Klod, Denpasar, Bali 80113, Indonesia
Opening Hours: 10:00 AM to 12:00 AM(Daily)
7. Matahari Duta Plaza

This is one of the oldest shopping malls in Bali, set up in 1989; this place will not let you down. Named after the major Indonesian clothing brand, this place is the only place in Bali with a retail store for the Matahari Departmental Store.
Shopping: The plaza is four-storied, out of which, 3 are the departmental store, but the 4th floor is occupied by brands such as Gramedia Bookstore, a Body Shop, Athlete's Foot, and various counters offering original perfumes. You can assume the material available here is quality, because well, it is. You can also explore the footwear department, which occupies a good amount of space itself.

Location: Jalan Dewi Sartika 4G, Denpasar
Opening Hours: 10:00 AM to 10:00 PM(Daily)
8. Carrefour Plaza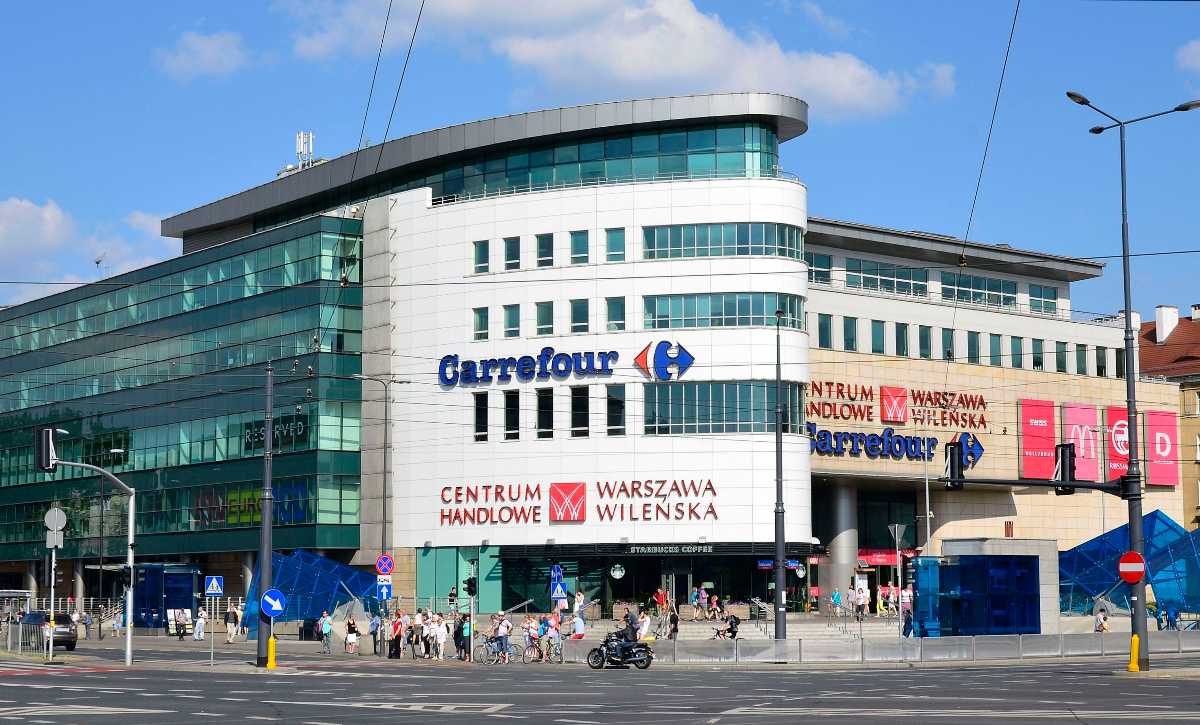 The hypermarket is an excellent source for daily necessities among the people living in Bali; it stocks fresh meats and groceries, electronics, household products, and clothing items. This is a place for everything in one place.
Dining: There is a food court that offers a variety of tenants on the 4th floor, with a lot of local and international cuisines. You can also find here some notable brands of food, including MM Juice, Es Teller 77, and D'Pots. There is also a Kentucky Fried Chicken as well as an A&W restaurant on the ground floor of the plaza.

Location: Jalan Sunset Road, Pemogan, Badung, Bali 80221, Indonesia
Opening Hours: 8:00 AM to 10:00 PM
9. Lippo Mall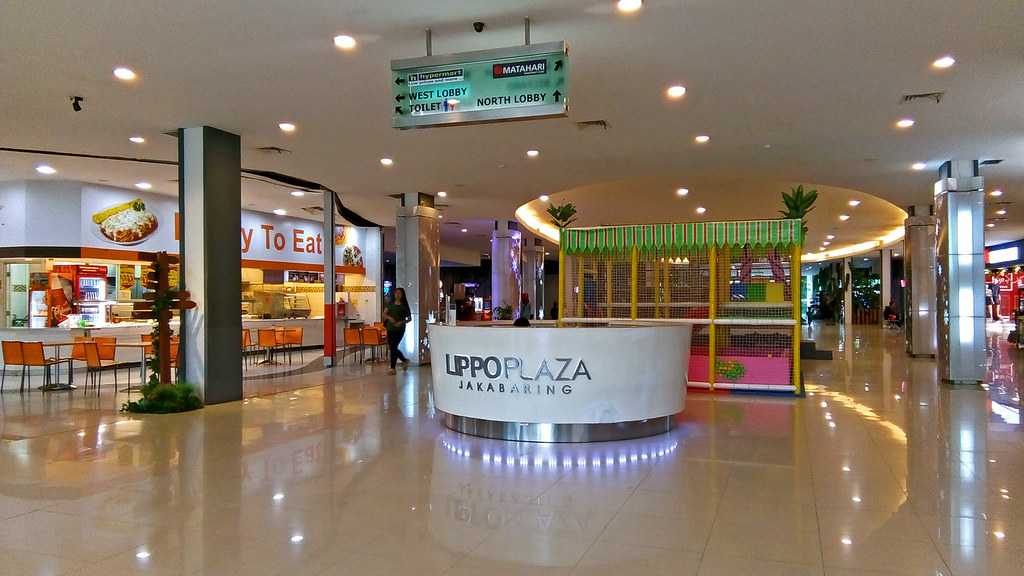 This shopping mall in Bali is located in Kuta and is one of the best malls to visit in the city. A well air-conditioned complex which can offer you an escape from the extreme heat of the day, or provide you as a means to pass the time while waiting for your flight. Over 100 fashion brands are spread over the three floors of this massive mall, which consist of a right mix of Indonesian as well as international brands, all worthy of your money and time.
Shopping: There is everything available here which will appeal to kids, women and men alike. Everything from watches to jewelry to electronics, they have it all. They also have Balinese handicrafts and local batiks. There is also a department store as well as an arcade center for kids.
Dining: The mall hosts restaurants such as Cosmic Diner, Bali Kobo, Starbucks and Batan Waru. So food will not be a problem here.

Location: Jalan Kartika Plaza, Kuta, Badung, Bali 80361, Indonesia
Opening Hours: 10:00 AM to 10:00 PM(Daily)
10. The Bali Collection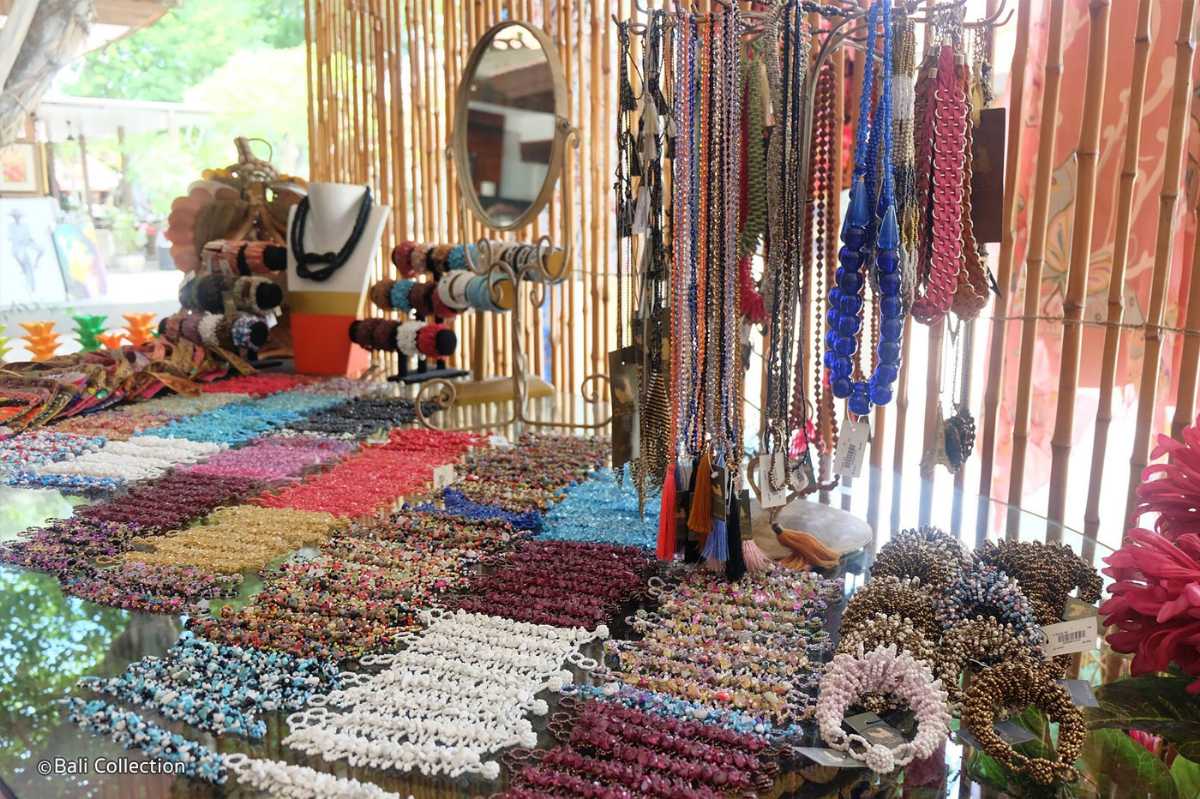 This place is a shopping, dining and entertainment complex set within the Bali Tourism Development Corporation's (BTDC) Nusa Dua tourism enclave. This place is hands down, one of the best places you can be. It has everything, the clothes, the accessories, the food, and entertainment.
Shopping: When it comes to shopping, this place has it all. It has Sogo Departmental Store, Coco, Supermarket, and Nine Mart. It also has clothing from the following brands: Cool Kids, Surfer Girl, Uluwatu, Billabong, Hurley, Quiksilver, Bamboo Blonde, Giordano, Blue Glue, Levi's, Pink Eleven, Polo, Windhu Sari Collection, Syang Gallery, Puri Sari, Paul Smith, Denim-denim, Custom, Numero, The Venue, B&R, Denver Street Market, Studio Tas, D&G, Lemon Chic, Pocket Fashion, Jegeg Bali and Syang Gallery.
It also has a collection of art, with different shops offering different art: Padi Art market, Exotic Gems, Bless, La Brocante, Bali Kembali, Eling Bali, Wake Bali, Wikowi Art & Craft, and Bali Bagus.
Dining: Such shopping can get you really tired. Fortunately, this place has got you covered there as well. It has brands such as Starbucks, Uno Italian, Frangipani Bali International Restaurant, Pica Tapas, Paon Bali Fusion, Coco Bistro, Maharaja Indian Food, Sushi Bar Restaurant, Loco Café, Prada Exclusive Lounge & Grill and Slavyanka Russian Restaurant.
Other Services: There are regular live performances from various Latin bands and acoustic players. Also, this place can accommodate almost 850 cars, so crowd wise you're covered as well. There are ATMs all over the place, and free Wi-Fi never hurts.

Location: Bali Tourism Development Corporation (BTDC) Complex, Nusa Dua
Opening Hours: 10:00 AM to 10:00 PM(Daily)
11. Trans Studio Mall Bali
This five-floor mall which is a luxurious shopping centre in Denpasar. This will be a good choice for the shopaholic in you and a 3 D movie if you wish to catch a movie while vacationing in Bali. It is home to a number of local and international brand outlets such as Salvatore Ferragamo, Adidas, Hugo Boss, and Tods. In the food's department, you have Baskin Robbins, Wendy and many local restaurants serving Indonesian cuisine. For your routine shopping, you have the standard Metro Department store in this mall and if you are getting bored there are a number of events which are mentioned on their official website from time to time.
Address: Imam Bonjol No.440, Pemecutan Kelod, Kec. Denpasar Bar., Kota Denpasar
Timings: 10:00 AM to 11:00 PM
Bali has an authentic experience like no other and can surprise you with the quality of modernity as well. With shopping malls in Bali spread all across the place, you can be sure of having a good time, without losing touch with the outside world. Cheers!