Bali, an Indonesian island, known for its scenic beauty and spectacular tourist destinations, is one of the places to be at when on your trip to Indonesia. To top that, there are a lot of interesting facts about Bali you probably didn't know. So here's a few to get you started with!
1. The Naming Conundrum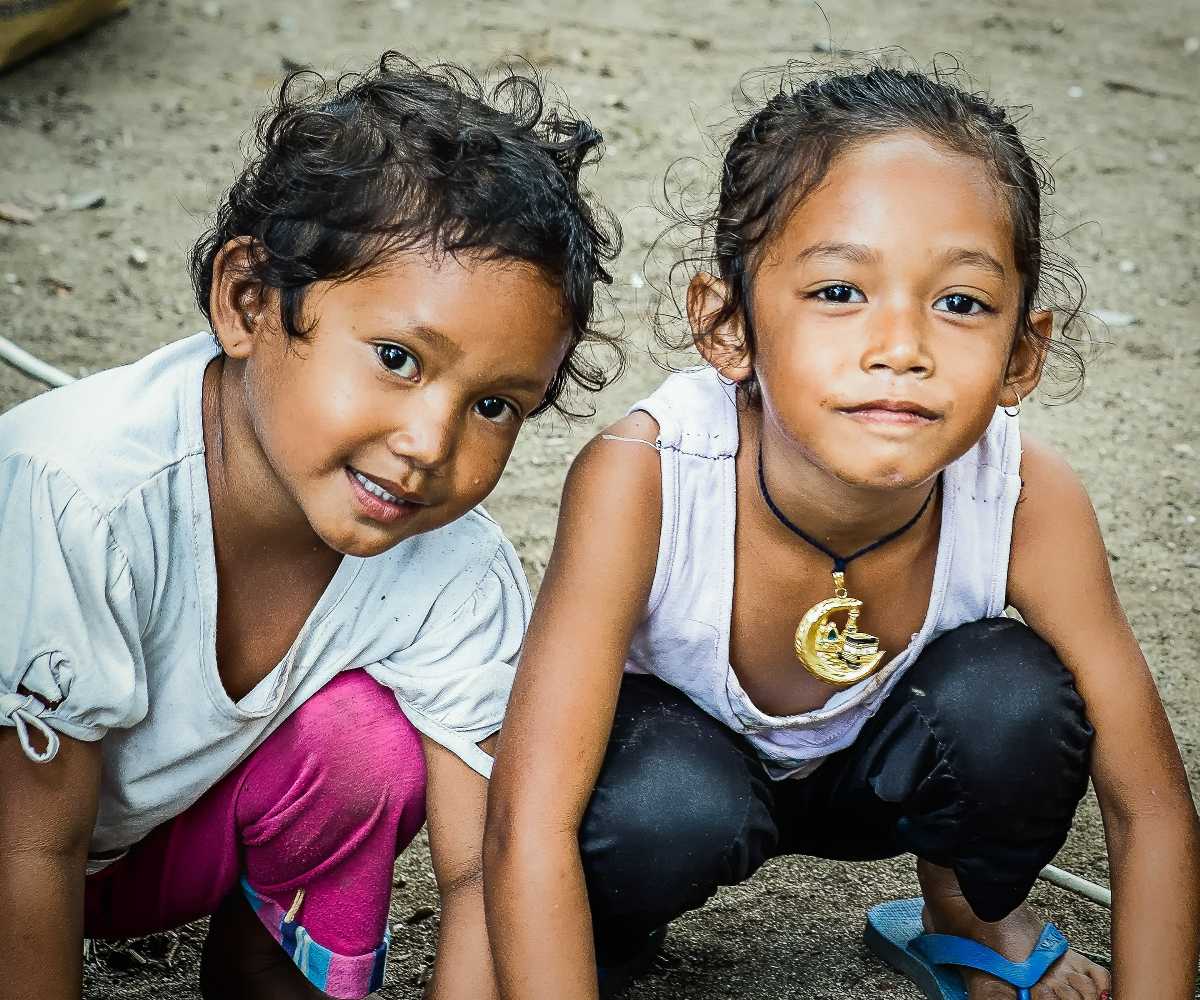 The whole world is busy looking out for baby names, the Balinese do not have any problems at all. Wondering why? Because they have only 4 names for all their kids, which are in accordance with their order of birth, the first baby- Wayan, the second baby- Made, the third baby- Nyoman, the fourth baby- Ketut, and the cycles starts over again form the fifth baby. A quite confusing and interesting fact about Bali, isn't it?
2. 1 Year = 210 days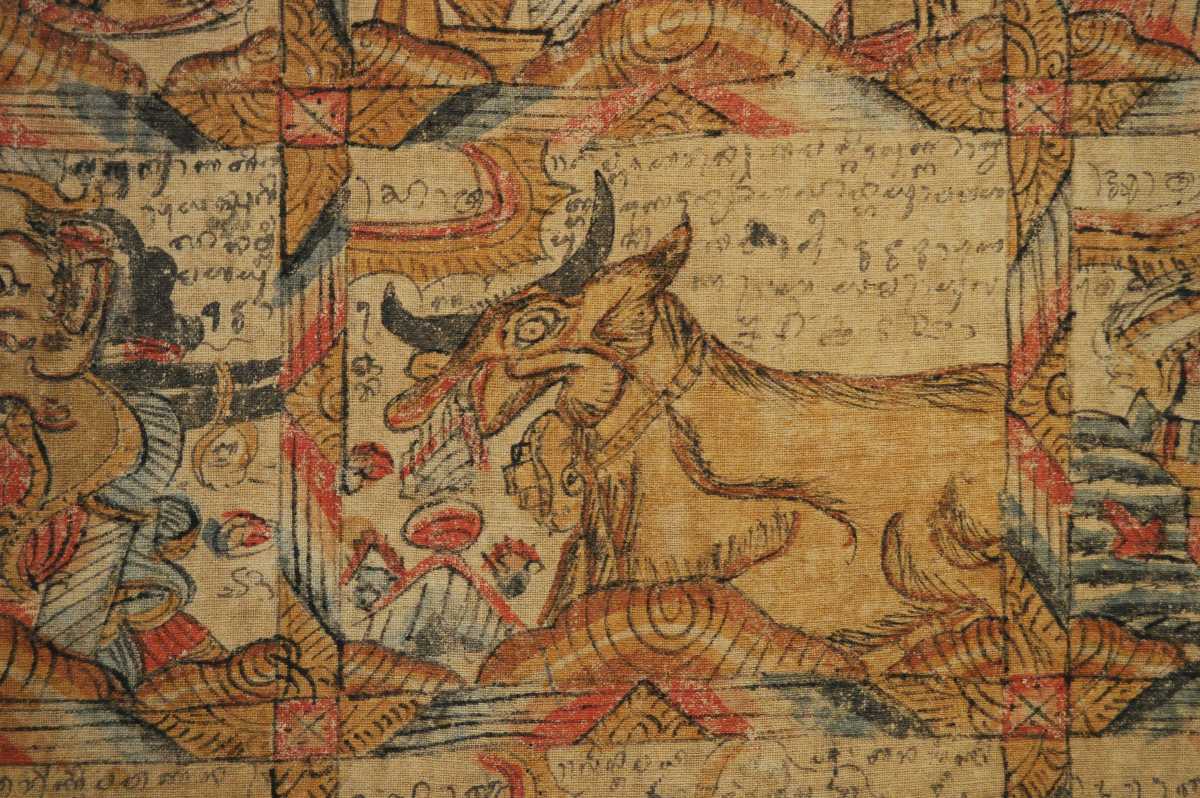 Yes, it is true, one year in Bali has 210 days. The fact about Bali is due to the Pawukon Calendar, the official calendar of Bali which has the year divided into 6 months, with each month having 35 days. 
3. Kopi Luwak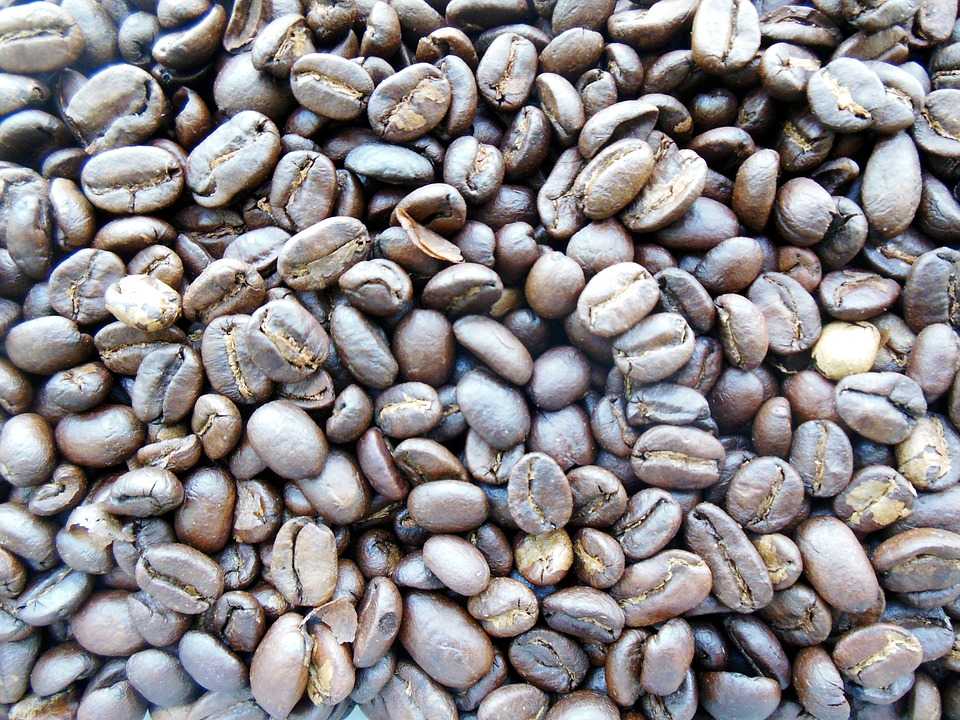 This coffee is grown indigenously in the areas of Bali, Sumatra, Java and Sulawesi and is the most expensive coffee in the world, with one cup costing as much as USD 50 a cup. Since Kopi Luwak is derived from any beans collected from the civet excrements, the taste of each and every cup of coffee may vary from place to place. A lot actually depends on the food habits of the civet as well. However many reports have come out regarding the abuse of the civet cats in the production of Kopi Luwak to meet the demands of this industry, therefore ensure that you have researched where you're getting your Kopi Luwak from and is sourced from a sustainable production method that does not harm the animal. 
4. The Four Guardian Angels
Here's a cultural fact about Bali. It is a common Balinese belief that when a child is born, he or she brings with them four angels who are supposed to protect them from any evil spirits or harmful events until they are 4 years old. The parents are also not allowed to put their children on the ground until they are 3 months old. so, babies are supposed to be carried around everywhere until they are 12 weeks old.
5. Bali Priests are Paid By the Government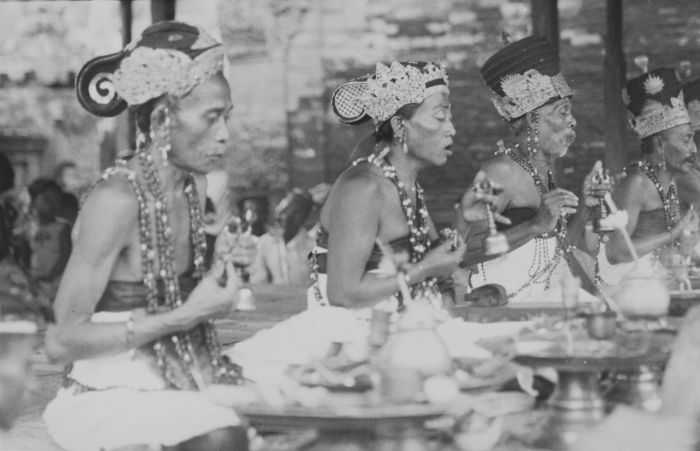 It is quite a political feat, the government of Indonesia pays the Balinese priests of every religion. This will take place under the National Health Insurance Program.
6. The Coral Triangle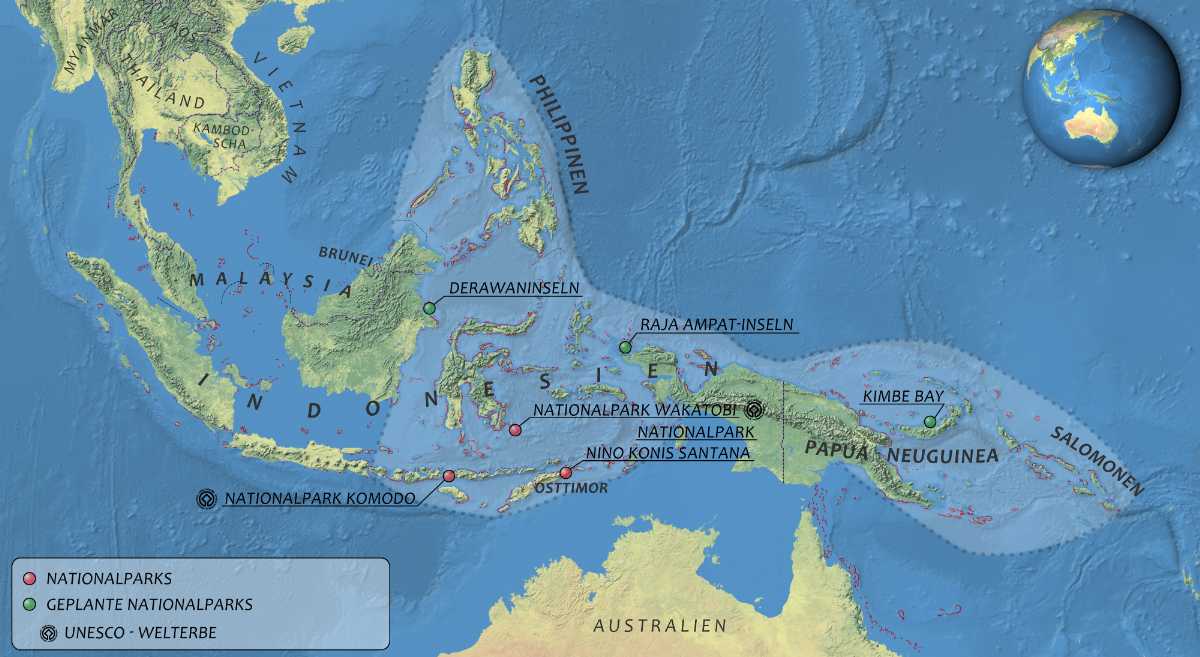 The place where Bali is located is called the Coral Triangle and is formed by the waters of Indonesia, Malaysia, Mauritius and other island nations present in the region, along with Timor and Papua New Guinea. This location of the island is what gives Bali the biological and marine diversity for which it is famous. Surely an interesting fact about Bali!
7. Black Sand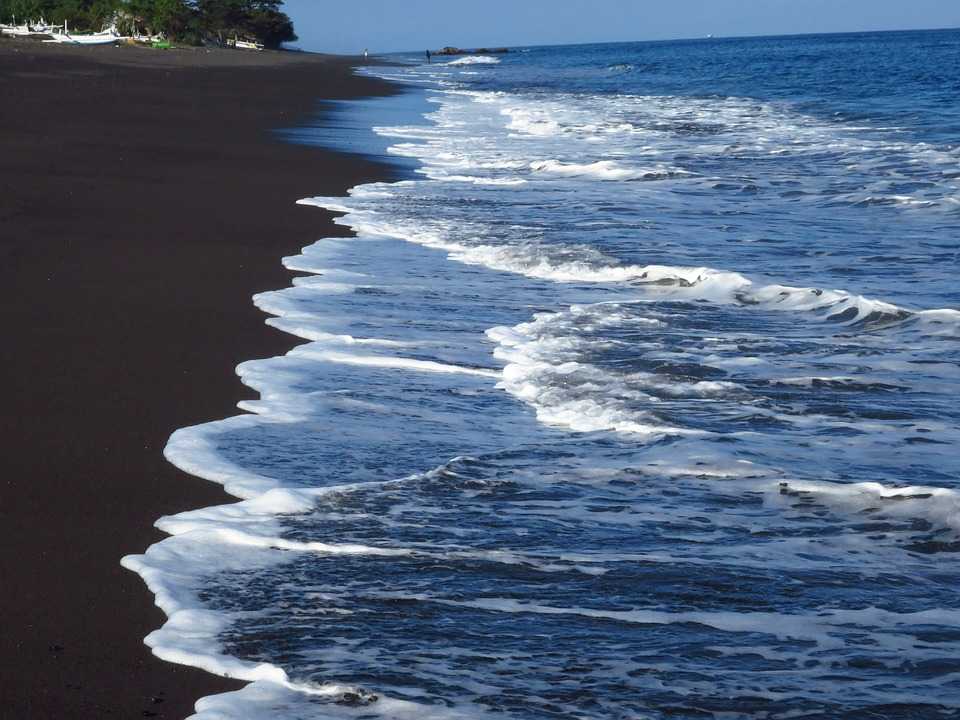 You might have seen white sand in Bali, but have you ever heard of black sand? Since Bali is a volcanic part of Indonesia, a lot of these volcanic eruptions have resulted in the black colour of the sand. So do not be wary if you see the black beaches here and hope this astonishing fact about Bali will bring about many photo opportunities!
8. Two Seasons Town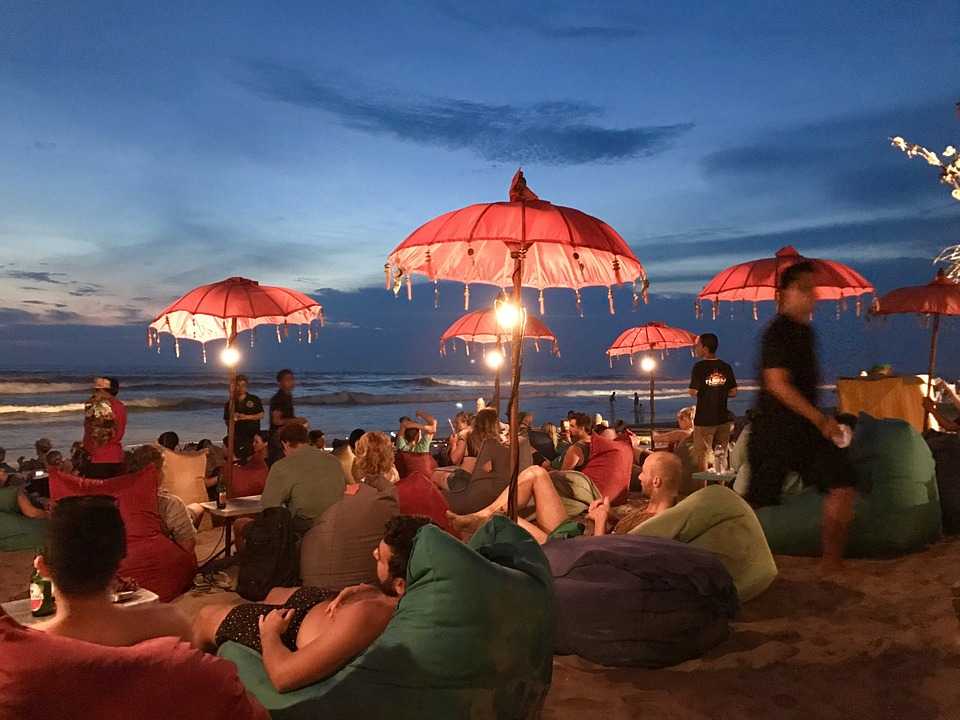 Another interesting fact about Bali is that it is not home to the most vivid season variations in the world. It has only two seasons, actually. Since it is a tropical place, the weather is moderate throughout the year, but it still experiences two seasons: the dry season(April to October) and the wet season(October to April).
9. Open Door Policy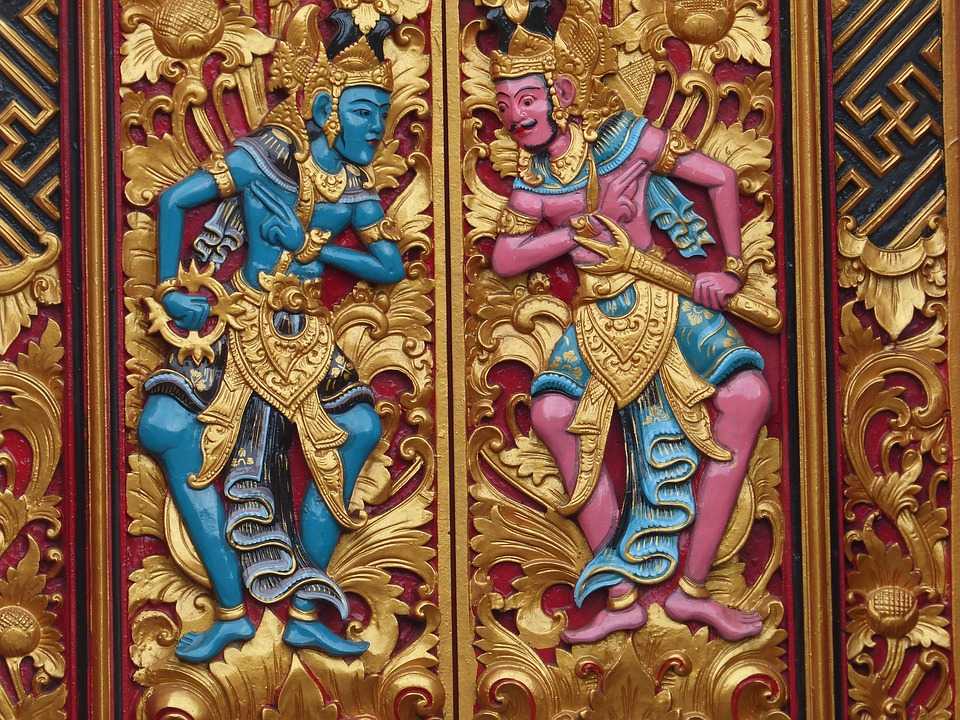 Even before the international community opened up its doors to relations abroad, Bali already had a 'welcome to all' policy. They had a strict no door policy, which means, all could enter with a docile nature, nobody will stop you - you're welcome into any Balinese household! This fact about Bali tells you how warm and friendly the locals are.
10. Nyepi Day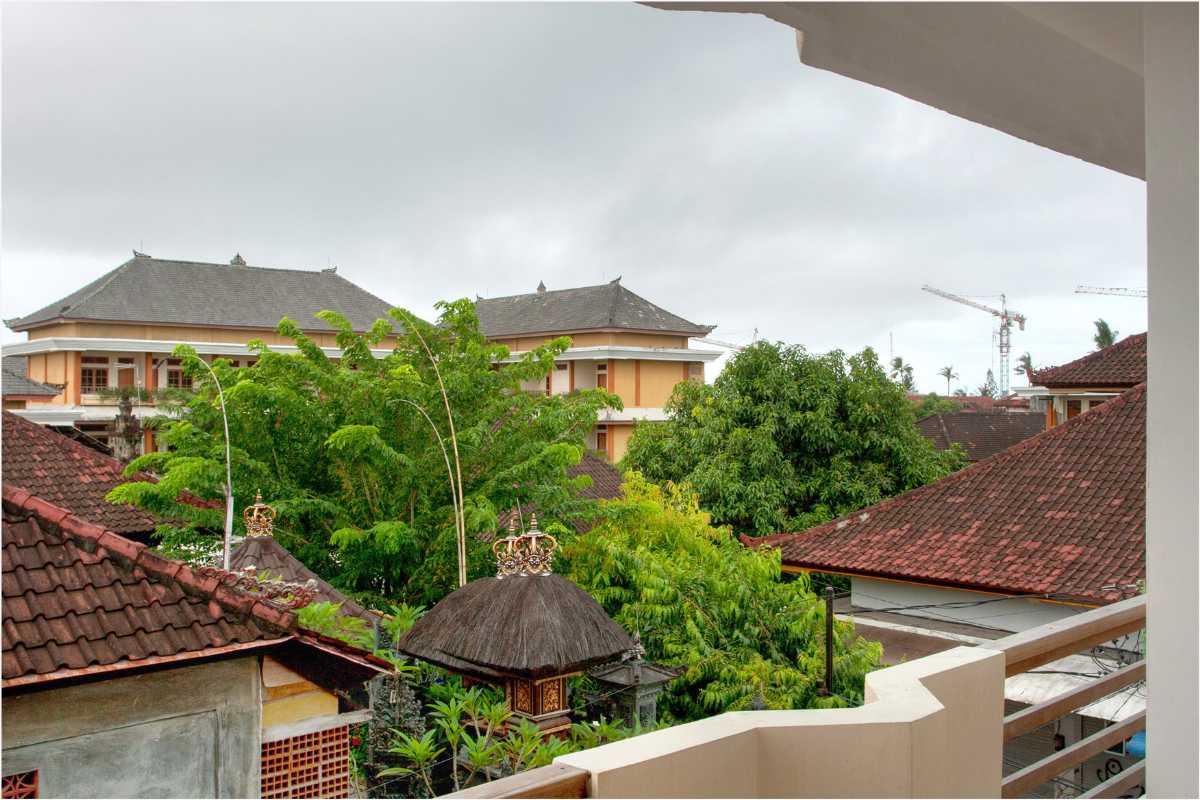 This is a unique celebration of silence in Bali. During this day, everybody on the island of Bali celebrates complete silence. The whole island shuts down, be it work, or conversation or travelling, everything stops for an entire day. This event is observed at the beginning of every new year in Bali. Quite a spectacle it would be and interesting fact about Bali, right?
11. A Tourist Destination
It is no doubt that Bali is one of the biggest tourist destinations. It is also substantiated with the fact that 80% of the total earnings of Bali come from tourism. They are highly dependent on earnings from tourism, which might also explain the leniency in their laws when it comes to foreigners.
12. Gunung Agung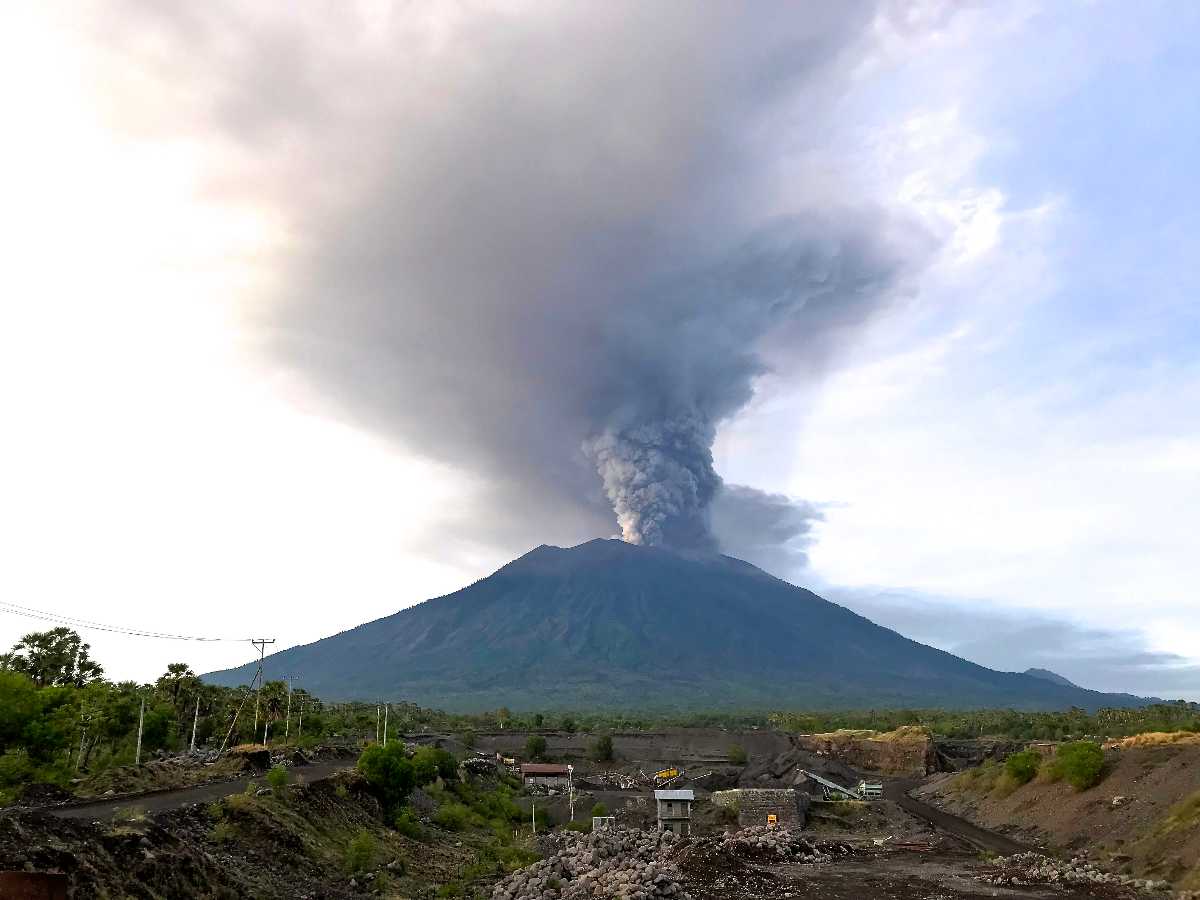 This volcano is one of the biggest tourist attractions in the world, being the highest point on the entire island and still an active volcano. This last erupted in 1963-64 and its effects can still be seen on the lower part of the hill. The volcano houses a huge crater spewing ash and dust at all times. This volcano is also a sacred place on the island. The Balinese believe that Mount Agung is a replica of Mount Meru, which is considered to be the central axis of the universe.
13. Hinduism
Indonesia is a Muslim dominated country, but Bali is inhabited mostly by Hindus, who are a little different from the Hindus of India. Though the caste system exists in Bali too, here there are not as many restraints as you may observe in Indian society, with the absence of the "untouchable" class and restrictions against inter-caste marriages.
14. Sir "Lakes" a lot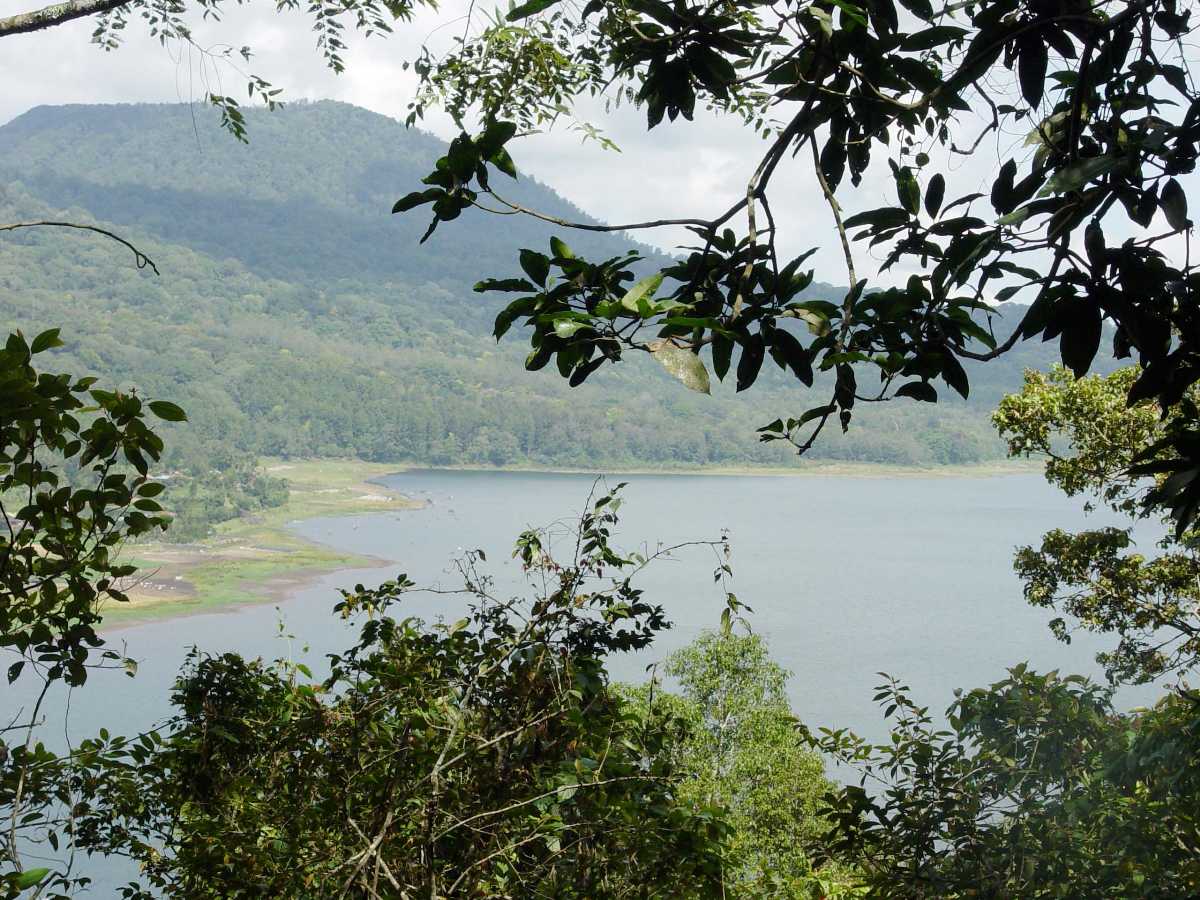 This is no unknown fact about Bali, but despite it being a small portion of land, is home to 4 major lakes: Lakes Batur, Lake Beratan, Lake Buyan and Lake Tamblingan. Lake Batur is the biggest one. It are spectacular and a must-visit place.
15. Lingo Bingo
Indonesia is home to more than 1000 languages, including dialects as well. Bali has its own set of languages and has been influenced by the other neighbouring nations as well. Hence, the widely spoken languages in Bali include Balinese, certain dialects of the Indonesian language and Kawi, a type of old Japanese language. English can also be heard in tourist prone areas.
16. The Bamboo Chocolate Factory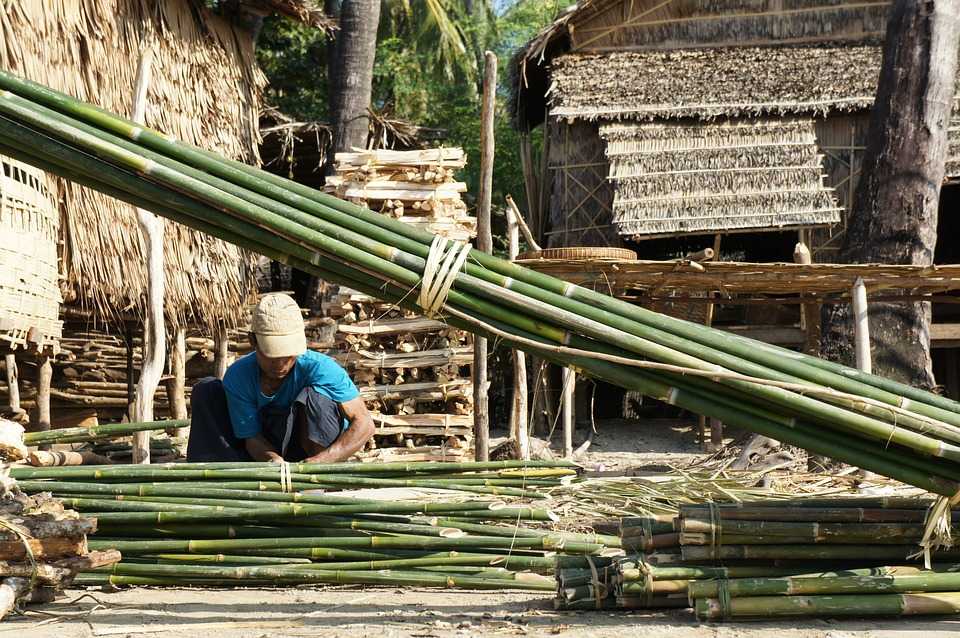 Opened in 2011, this one of a kind spectacle to visit in Bali. A structure made entirely of bamboo, it provides the visitors with chocolates of various kinds, and should I repeat, its made entirely of bamboo?
17. Puberty in Bali
When a child reaches the age of puberty in Bali, they have to go through a ritual of tooth-filing. Yes, you heard it right, tooth-filing. This ceremony is highly symbolic in nature and symbolises three things: a coming of age, becoming a human from animal and also control of 6 human evils, which include desire, greed, anger, confusion, jealousy, and being under the influence of the strong.
18. Dolphins!
Lovina Beach, in North Bali is not only famous amongst surfers for having some of the best breaks on the island but is also renowned for being frequented by 5 different species of dolphins and it is not uncommon to see pods of dolphins playfully interacting with beachgoers and surfers! 
19. So Many Temples!
The Island of the Gods is famous for its picturesque temples, like Uluwatu, nestled on rocky outcrops, idyllically watching over the waves crashing onto the overlooking cliff-face. But did you know that Bali has over 20,000 temples by itself?
20. Even More Spas!  
A land of spiritual awakening, Bali is also known for its abundance of spas. In fact, the island has the highest density of spas per kilometre in the whole world! 
There is so much to love and adore about this island in the nation of Indonesia, and Bali never ceases to surprise people with its exquisite, playful and welcoming nature. Bali is truly a place where you will feel at home, no matter where you belong!