The ping pong shows in Phuket are mostly centred around Bangla Road, near Patong Beach. For many years, they have been one of the Island's major attractions pulling in men and even curious couples and families who gather to see what the fuss is all about. These shows involving women and ladyboys have long been a concern for seemingly violating human rights and are seen as morally degrading towards women. But despite the controversies, the ping pong shows in Thailand continue to be a silent appeal and contribute to the country's tourism industry. Here, we will talk about what exactly is a ping pong show, where to experience the best ping pong shows in Phuket, timings, costs and most importantly address the controversy surrounding them.
What is a Ping Pong Show?
Thailand's (in)famous ping pong show is a form of stage entertainment that takes place in strip clubs. It is an unusual type of a show in which you will see women wearing only bras, lying on their backs and using their pelvic muscles to either blow, eject, or hold objects from their vaginal cavity. While ping pong balls are the most common and iconic objects used, there are also other objects ranging from a banana to a razor used in the show.
Some bars in Thailand are simple and easy going strip clubs where for a few Bahts, a woman will dance on and around you. But of all the nightlife and different types of shows available in the country, none are more luring and controversial than the downright peculiar ping pong shows.
Which Are the Best Places to Watch Ping Pong Shows in Phuket?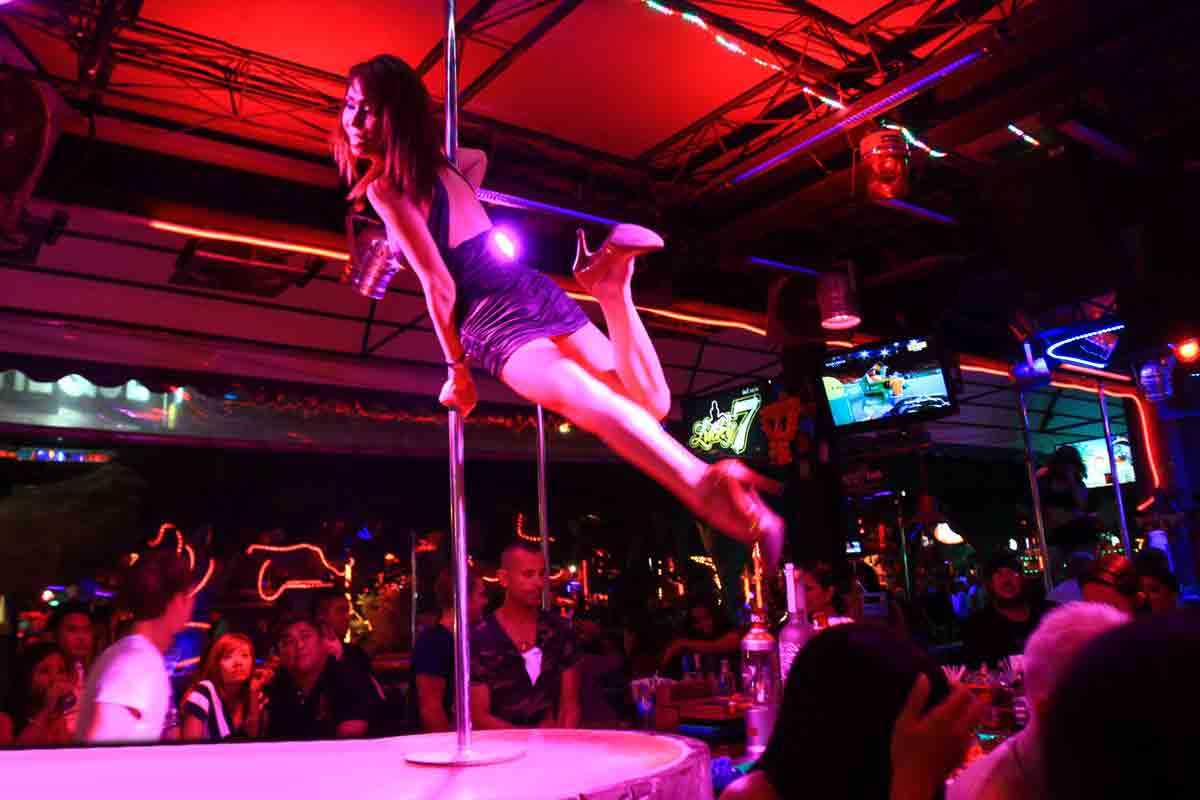 So where will you come across such shows? Well, none other than the Bangla Road near Patong Beach. This is one of those places where Thailand sustains the stereotypes you see in films. Alcohol, prostitutes, drugs are only a few of the many weird things you will come across here. If it's sordid, disreputable, and overpriced you can undoubtedly say, it's Bangla Road. Ping pong shows, lately, is the number one attraction in Thailand. Stroll on the street for a minute, and you will notice sellers grabbing you by your arm and forcing you to come to their bars and attend the ping pong shows.
Approx Price: 900-1000 baht for a drink
The show is all about women removing objects from their vagina while other women dance around her. And the "fun" doesn't stop there. Many of the Thai women - who are generally short in stature - will fit in a goldfish or a frog in themselves and then throw it in a bowl. Believe it or not, this gets the crowd going. Other scenarios can be women throwing darts at balloons - another strange event that you will come across in the show.

A whole evening's entertainment can be described as the audience drinking beer (which are priced at four times their normal price) while watching women use the power of their pelvic muscles. In the background, the lights are neon and bright, perfectly matching the show happening on stage. The music is loud, but a large number of crowd present there is louder.
The Controversy around Ping Pong Shows in Thailand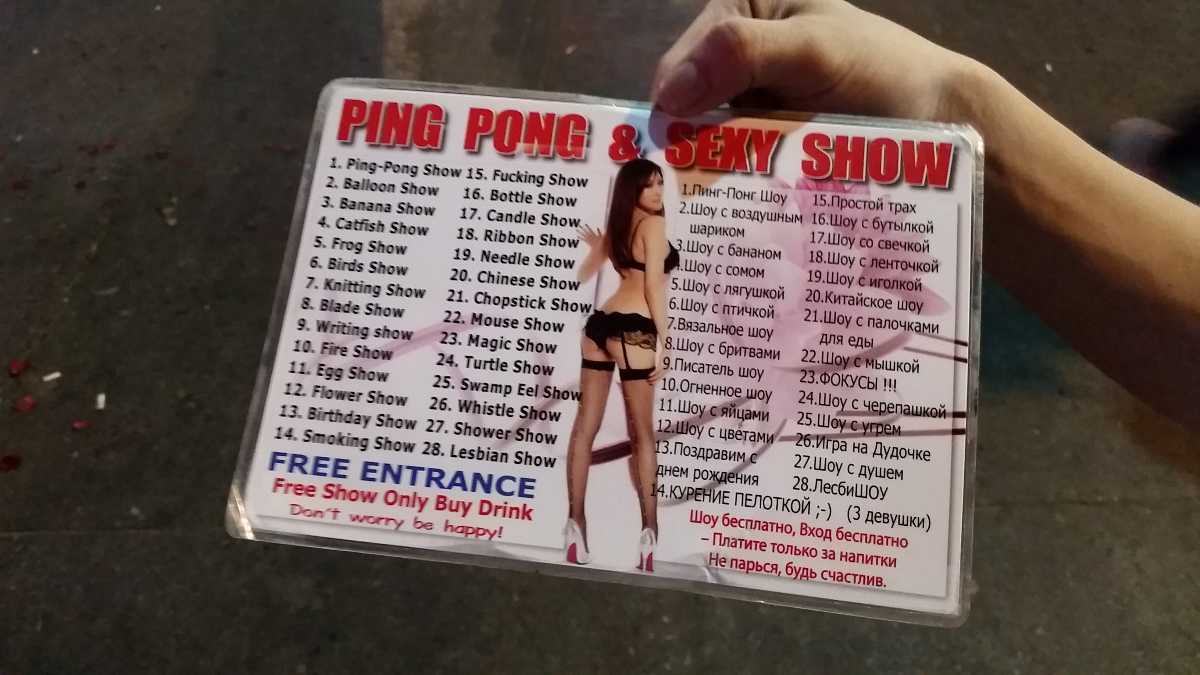 The ping pong show is designed in a way to create a buzz amongst tourists and lure people into watching it. Which is true, because if you happen to visit one of these shows here in Thailand, you will surely come out and spread the word to your peers. Whether in a good or bad way, the show is getting the required publicity through your mouth. While you are in any of those bars, you might happen to purchase one of their overpriced drinks, which eventually adds on to their profits. So if the ping pong shows are still functional till date, its because of the viewers that come in large crowds to attend and hoot over women removing objects from their pelvic parts.

However, only a few bars indulge in hosting ping pong shows, meaning most of the bars in Phuket are innocent, but the numbers have not reduced lately. Researchers have also published that while the crowd seems to enjoy it, it is an entirely different story for the bar workers. The bottom line is, they believe that the show is in bad taste and boring, as it the same thing is done every night.
Articles in the past have described the working conditions of the performers. They arrive in the bars by 6:00 PM. and leave the next morning. During their time over at the bar, they perform several shows and only get paid THB 6000 (equal to US$181). Although the average income earned by an individual in Thailand was US$489, according to a study by the International Labour Organization.
Humans Right Movement on Ping Pong Shows in Phuket
Human rights organisations like Not For Sale have declared ping pong shows to be inherently misogynistic. Activists such as Taina Bien-Aime of Equality Now have made a statement saying the behaviour of sex workers is only promoting and empowering human trafficking. She also added that people should fight the commercial trade of humans and not support it. People have also defended the shows saying the performers come from developing countries, namely, Laos, Cambodia or Myanmar and the shows are means of employment and livelihood for them. If it weren't for the ping pong shows, workers would starve to death.
In the present day, ping pong shows might be considered unethical, but it's not illegal. And if you think about it, watching the ping pong show in Thailand is no surprise as the country has a reputation for being a pleasure-seeking sexually-liberated paradise for travellers. So if you have a thing for the most bizarre stuff out there, the ping pong show is your place to be. But if the ping pong shows are the only reason you want to travel to Phuket, you might want to reconsider that plan.