The Siam Niramit show has something to offer for everyone. There is a range of pre-show activities that make it worth to arrive early for the show.
1. Traditional Thai Village with Floating Market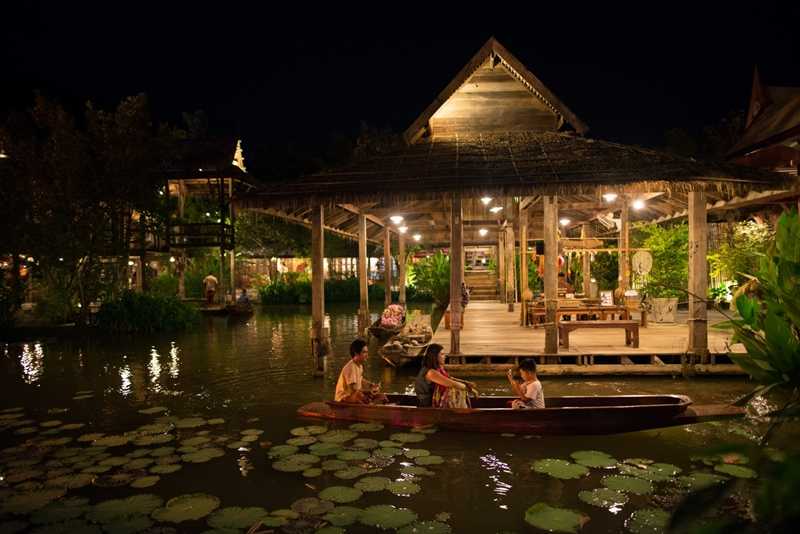 One can learn about the life of Thai people in different parts of the country at this recreated Thai village. The floating market selling fruits, flowers and vegetables complete this Thai village scene.
2. Traditional Dance Performances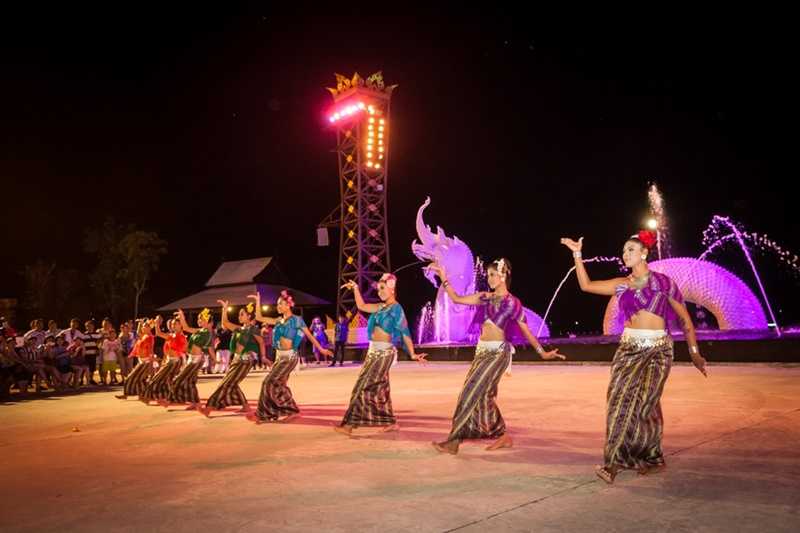 One can watch traditional outdoor dance performances beginning at 7 PM
3. Elephant Feeding and Photographs
If you love feeding Elephants or being clicked with one, you will enjoy this activity. It would cost you 30 TBH.
4. Shopping for Souvenirs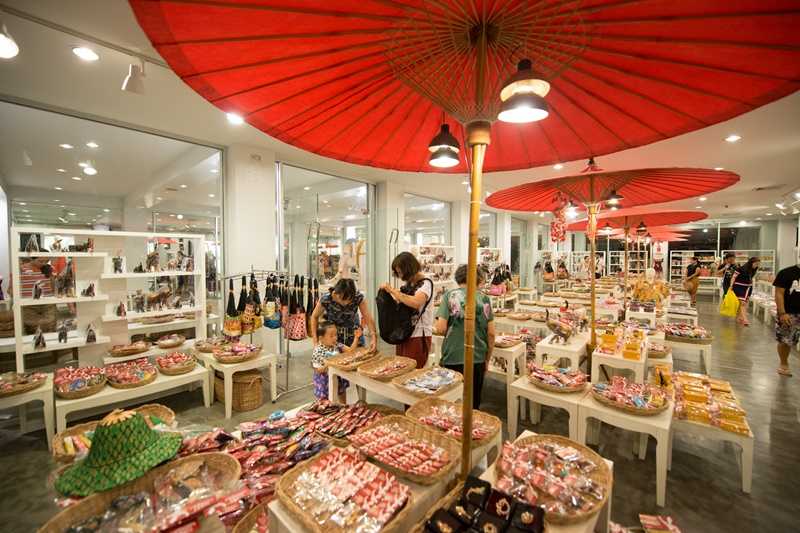 If you are shopaholic, then head into the souvenir shop and just pick the item you like!
5. Muay Thai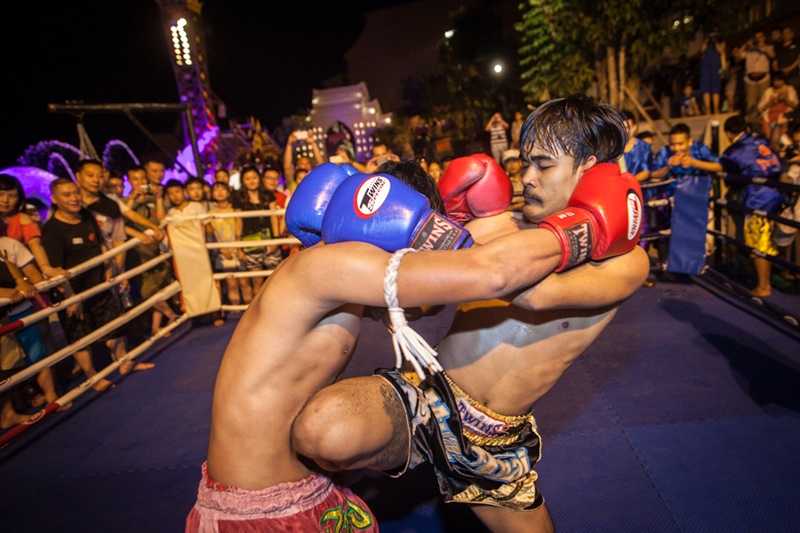 If traditional martial arts interest you, then look no further than the Thai to enthrall you with their native Muay Thai or kickboxing. Expect to see local artists spar each other and put up fantastic bouts for you.
6. The Fountain and Light Show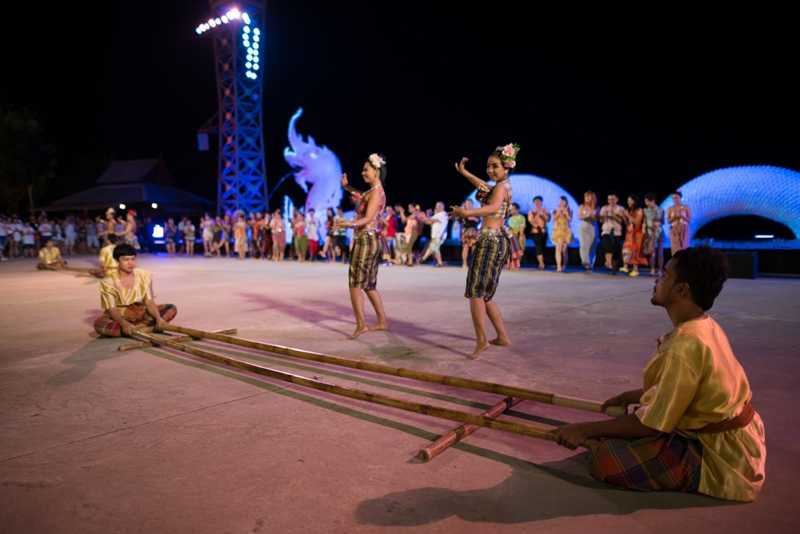 Right after your dinner, you can enjoy the dazzling lights and fountain show which is usually accompanied by dance performances. Expect to join in the dancing as it is a very interactive show.