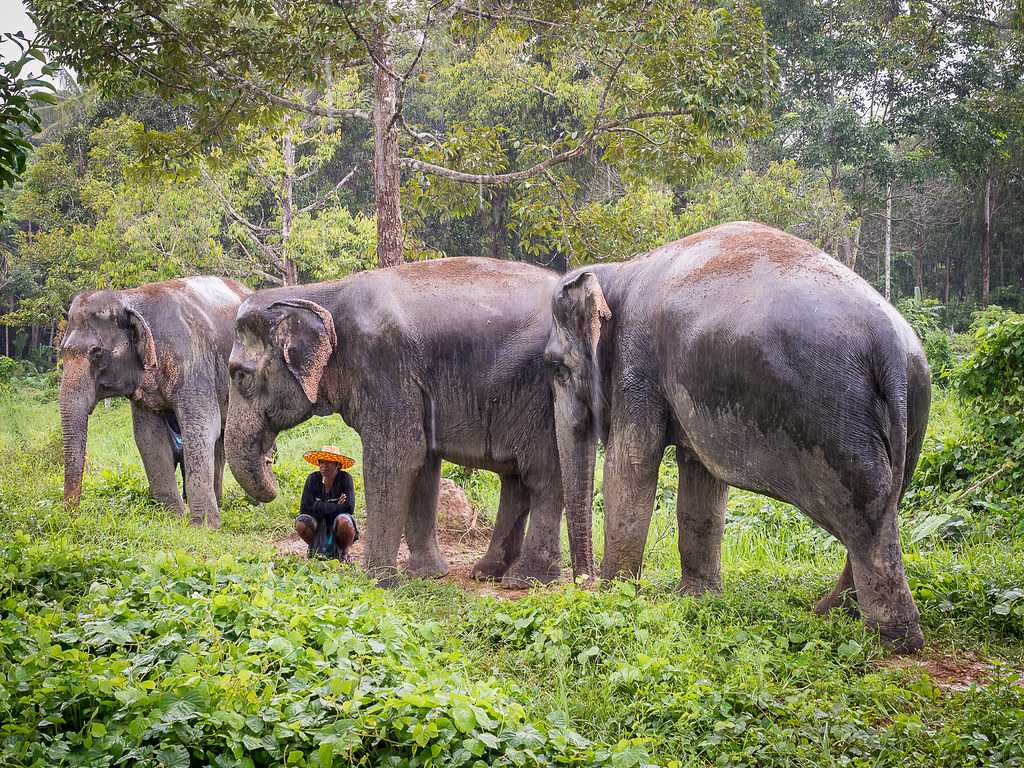 Thai Significance of Elephants
Elephants are an integral part of Thai culture and are considered to be holy in Thailand. It is for this reason that it is the national animal of Thailand. Many of the ancient temples and monasteries of Thailand, like Wat Pichai Songkram and Wat Yanasen in Ayutthaya, have busts and statues of elephants. It is believed that the first elephant to be carved in stone in Thailand, was in the inscription of King Ramkhamhaeng the Great of Sukhothai (1297-1298), which is currently kept in Bangkok.
Elephant Cruelty
For thousands of years, elephants were captured and made to do heavy labour, as well as used as a means of transport. Before 1989, when logging was finally banned, elephants were frequently used to haul massive logs through forests. They were rampantly used in circuses and shows as well. Records show that during the time of King Ramkhamhaeng the Great of Sukhothai, Thais used to even hunt and trade in elephants.
Warrior Elephants
These strong, intelligent animals were also used in war in Thailand since the 9th century, particularly the males, who tend to be more aggressive. Elephants were trained by lightly pricking them with a spear on their skin in a loud environment of shouting and drum sounds so that they would get accustomed to a war scene. Dressed in armour, armed soldiers sitting on these elephants would charge at speeds of up to 25 kilometres per hour!
Famous Historic Elephants
The Thai royals also had a special relationship with elephants. When King Ramkhamhaeng the Great of Sukhothai was only nineteen, he and his elephant Bekhpon, advanced an attack on Khun Sam Chon to protect his father, King Pho Khun Si Inthrathit. Another famous royal elephant was Chao Praya Prabhongsawadee, the elephant of the great King Naresuan. He won in the elephant duel between the King of Burma and King Naresuan, during the Burmese war.
Eventual Developments
With the advent of gunpowder, they finally stopped using elephants in warfare. Even today they are put in front of buildings and sold as motifs on clothing, housewares and souvenirs, as they are considered lucky. However, the number of elephants in Thailand is steadily dwindling.