This temple is located atop Nakkerd Hills between Chalong and Kuta Beach. Known as Phra Puttamingmonkol Akenakkiri Buddha amongst locals, the 45-metre (nearly 150 feet) tall statue is made from reinforced concrete and Burmese white jade marble atop a 25-metre (80 feet) base. Beside the large statue are several smaller, brass Buddha statues, donation boxes, a hall displaying the project's history and Buddhist teachings.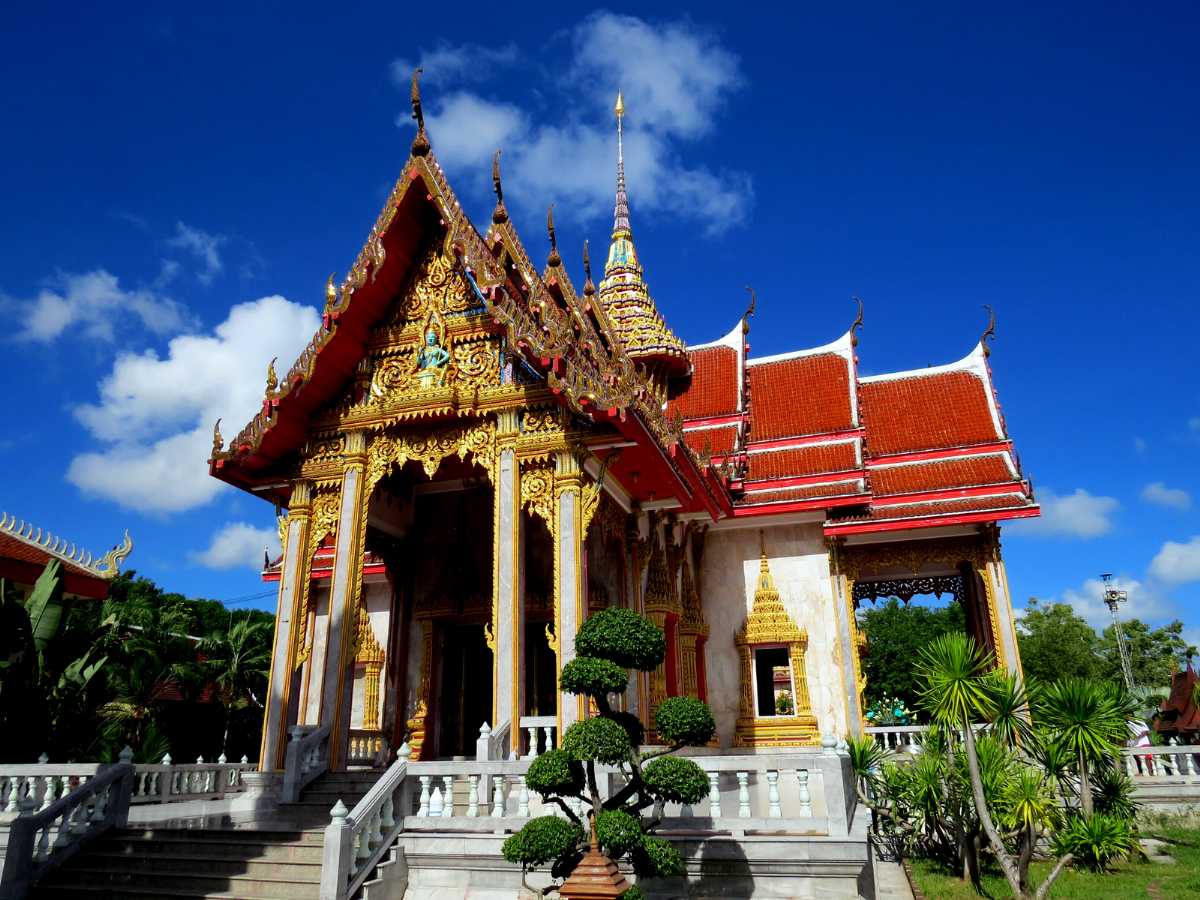 It is the largest Buddhist temple in Phuket. Dating back to the 19th century, its prominent building is a 60-metre (196 feet) tall stupa or 'chedi' which is believed to hold a bone fragment of Buddha. Spread over three floors, one can explore the wat, visit the exhibition hall, and enjoy the view from the terrace.
3. Wat Mai Luang Pu Supha

Also called Wat Sila Suparam, this is most famous for its founder, Luang Pu Supha, who was one of the oldest monks in Thai history. The main attraction is the statue of a seated Buddha with a seven-headed snake ('naga') above his head. Local legend has it that this king naga came to protect Buddha during a storm when he was in deep meditation. Ever since, the wat is popular for visitors seeking amulets and crocodile charms by the abbot for protection and prosperity.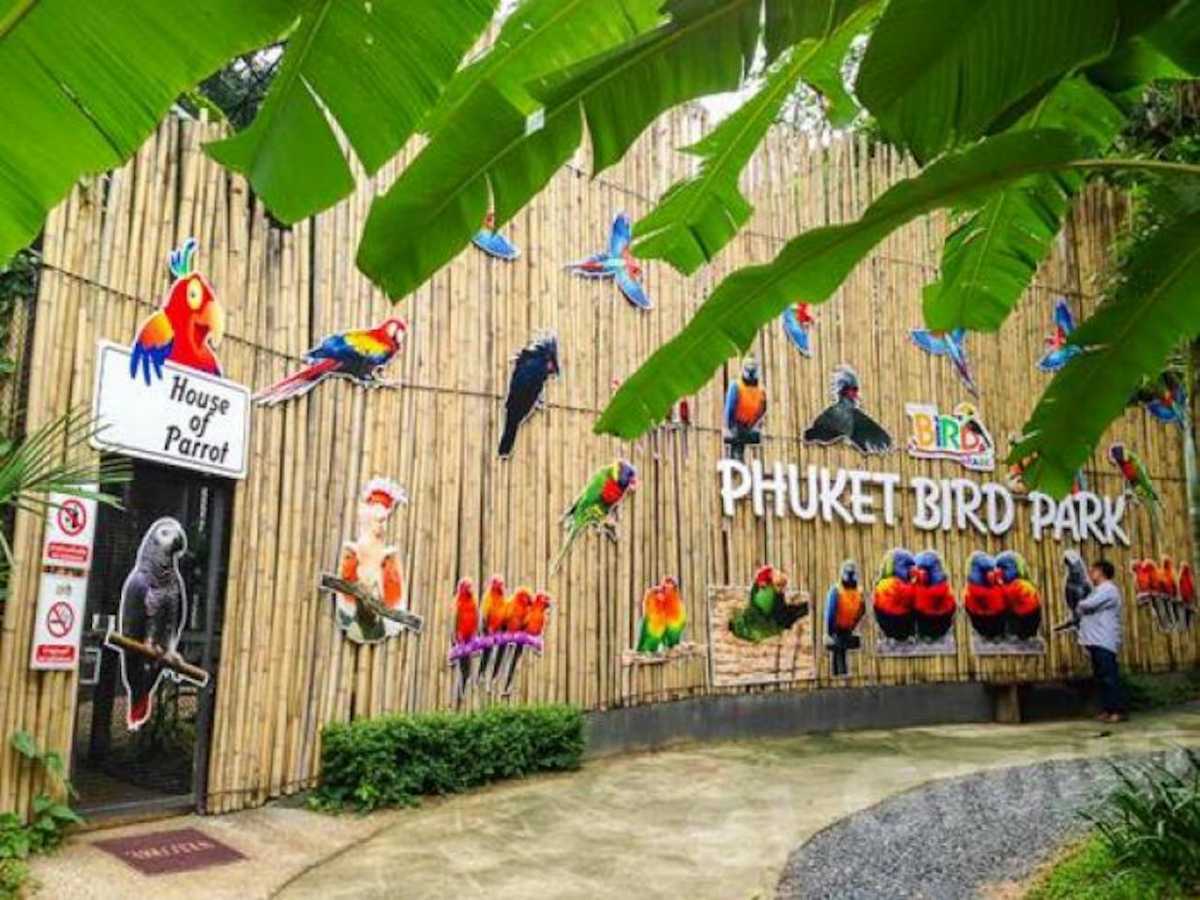 Explore a hillside of winding pavements, beautiful flora, and hundreds of birds from around the world. Some of the species here include Siamese pheasants, Nicobar pigeons, emus, red-billed blue magpies, pied hornbills, African crowned cranes, and ostriches. Shows are held every day from 9:00 AM to 5:00 PM by experienced handlers. The park also has a lovely souvenir shop and three cafes.
This is a rum manufacturing company based in Chalong. Their white rum has gained international recognition. They conduct distillery tours about the production of their rum as well as hosting cocktail workshops where visitors can create their own mojitos and punches.
6. Phuket Tree Adventure
Better known as Jungle Xtreme Adventures Park, it has activities like net-walking, tight-roping, zip-lining and bridge-crossing. There are 69 'stations' of varying difficulty for every kind of visitor. Best of all, these tree-top adventures provide a breath-taking view of all of Phuket.