Phuket
is not just known for its beautiful beaches, but also the street food that the place serves. Street food in Phuket is the best way to experience authentic Thai cuisine and culture without drilling a hole in your pocket. The variety of food that this city provides all at one place will make you lick your fingers and have an unforgettable foodgasm! The city also has other world cuisines like Italian, Indian, Middle Eastern and Japanese food so that any tourist wouldn't miss their home food. There are hundreds of vendors, stalls and hawkers you would witness on roadsides and beaches, all day and all night. They are everywhere; hence, your hunger pangs would be cured in just 5 minutes. 
Some delicious authentic Street food that you must not miss during your stay in the city of beaches:
1. Noodles Soup (Kuey Toew)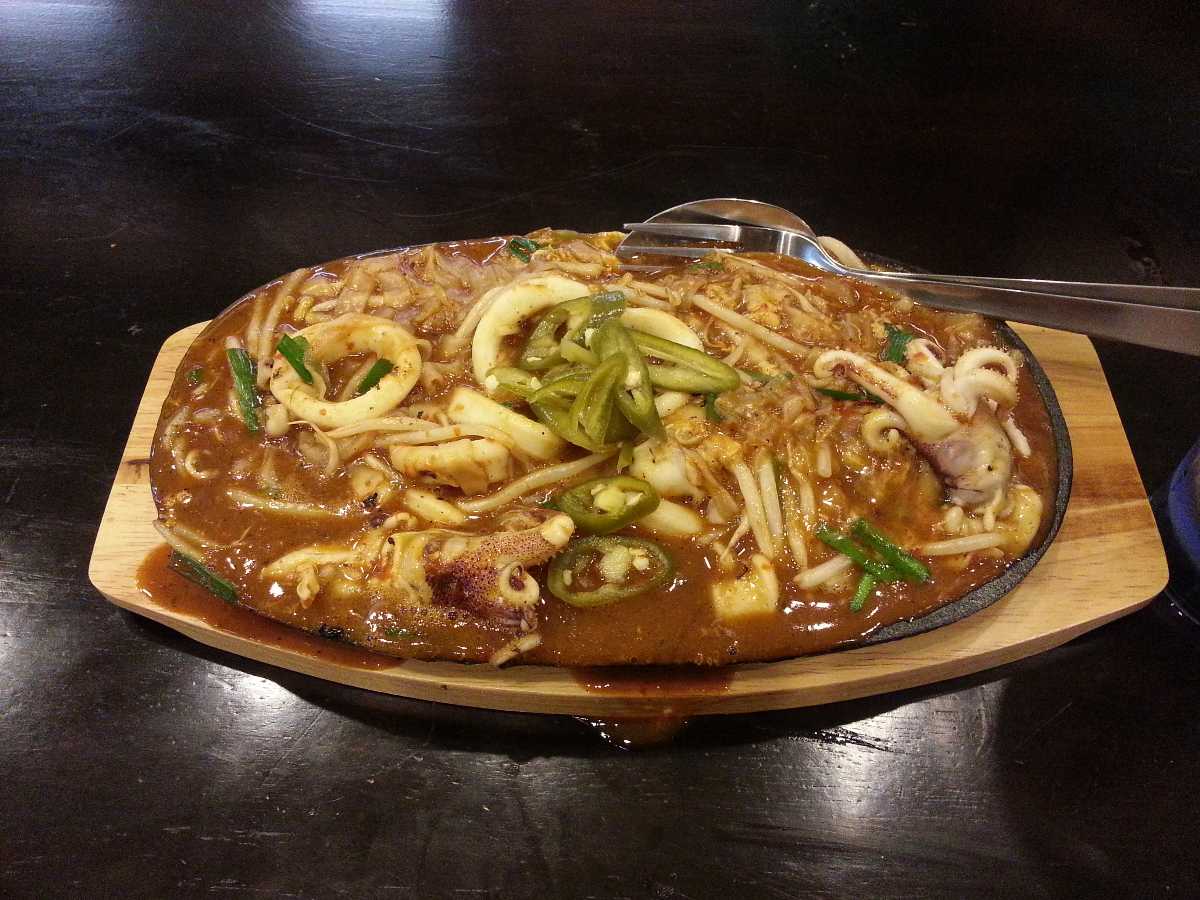 It is the most popular dish in
Thailand
and the local's favourite one too. They can be had at any time of the day, and finding a kuey toew stall would be the easiest thing to do. Not only do they cost around 50-100 Baht but are also healthy and tasty. The noodles vary in size and length, and the soup is also made in different ways. Beef, pork, shrimp, chicken or egg are also added along with several vegetables; hence, you can modify it according to your own taste. They are the best option for your hunger pangs as they can be made in a minute only. You can try a different noodle soup every day, and you still won't be able to complete the list.
Some of the places in the city that serve the best noodles soup are:
Ko Yoon Noodle Shop
Somchit Noodle Soup
Brake Taek Noodle Soup
Shaw Tom Yum Noodle Soup
2. Fried Rice (Khao Pad)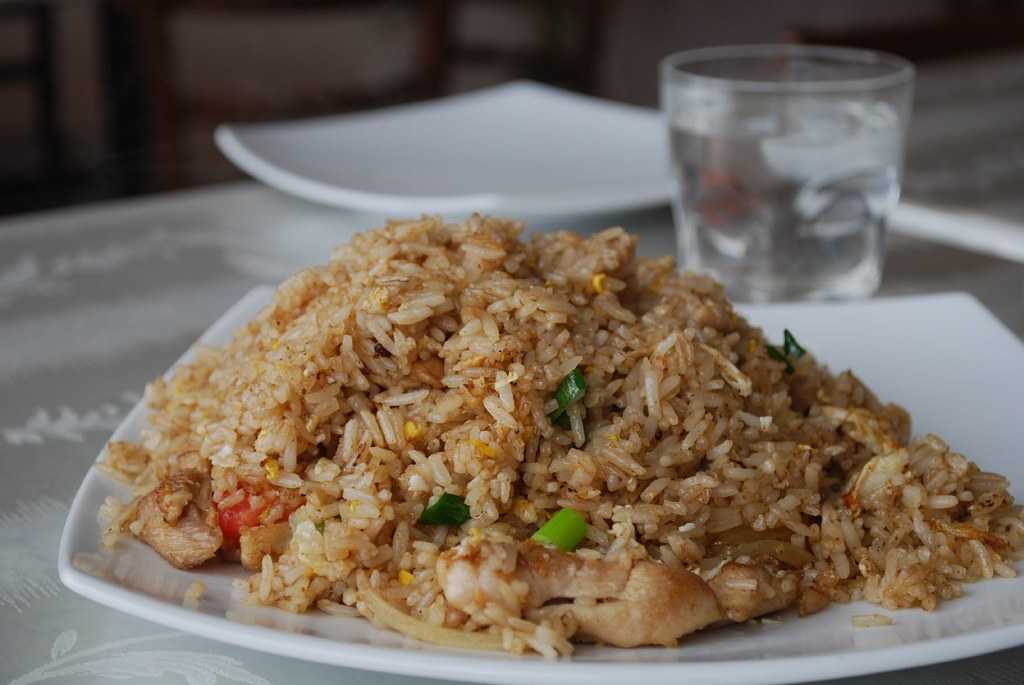 A classic Thai dish, fried rice can be clubbed with pork, chicken, beef or any other seafood you like. They are usually served with three slices of cucumber, and the special fish sauce called Pik Nam Pla makes the taste further authentic. You can make additions to your favourite vegetables and sauce to make them taste better.
Some places in the city that serve the best-fried rice in the city are:
Chaokhun Thai foods
Southern Fried Rice
Kaewjai Restaurant
Kopitiam Restaurant
3. Grilled Pork (Moo Ping)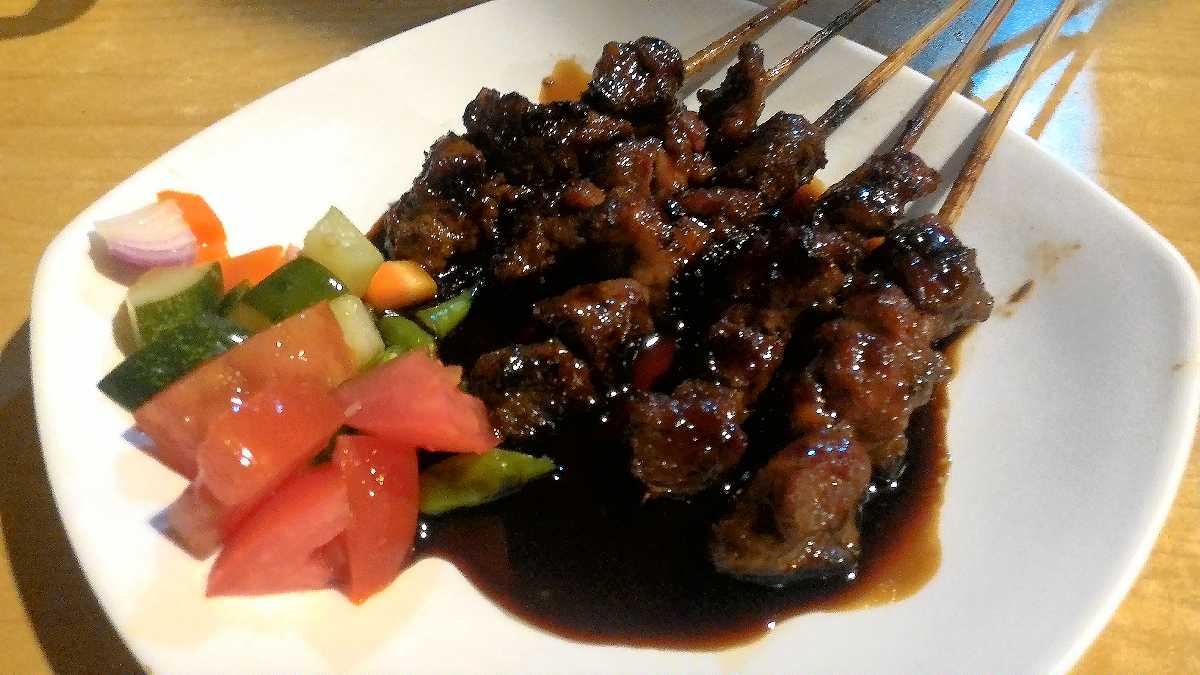 Thin slices of marinated then grilled pork can be seen in the stalls on the roadsides and beaches. They are quick snacks that do not drill a hole in your pocket and are heaven for your taste buds. They are flavourful, but not too spicy so that all the people can enjoy them without burning their stomachs. However, they are very oily, so it is not recommended for people with high cholesterol. They just cost around 10-20 Baht per stick, and are served with various sauces.
4. Thai Pancakes (Roti)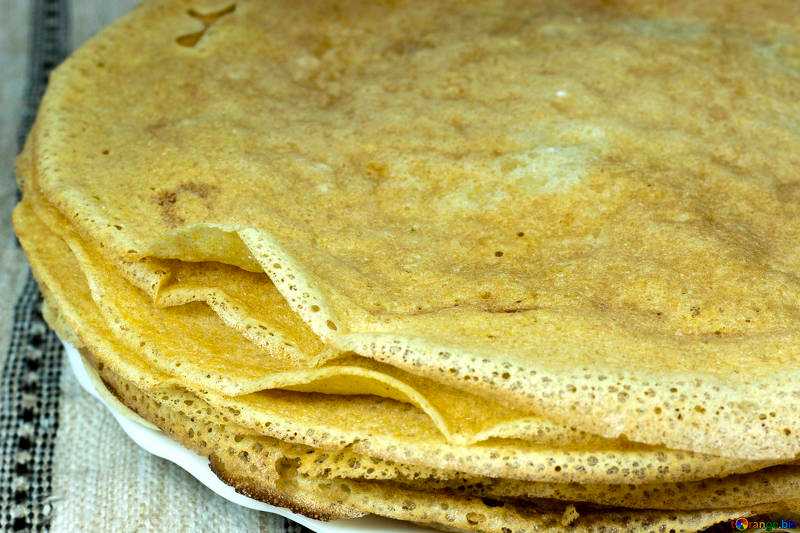 Once you taste the pancakes in Phuket, you will become addicted to them.  Also called a roti, it is cooked with wheat, sugar and sweetened butter. Toppings or fillings are added to it like Nutella, banana, syrups, chocolates and a variety of jams that makes pancakes the Thai favourite dessert. You can have them for breakfast, or after dinner, whatever pleases your sweet tooth. Price starts from 12 Baht and can increase according to your toppings. 
5. Dim Sums and Dumplings (Kanom Jeeb)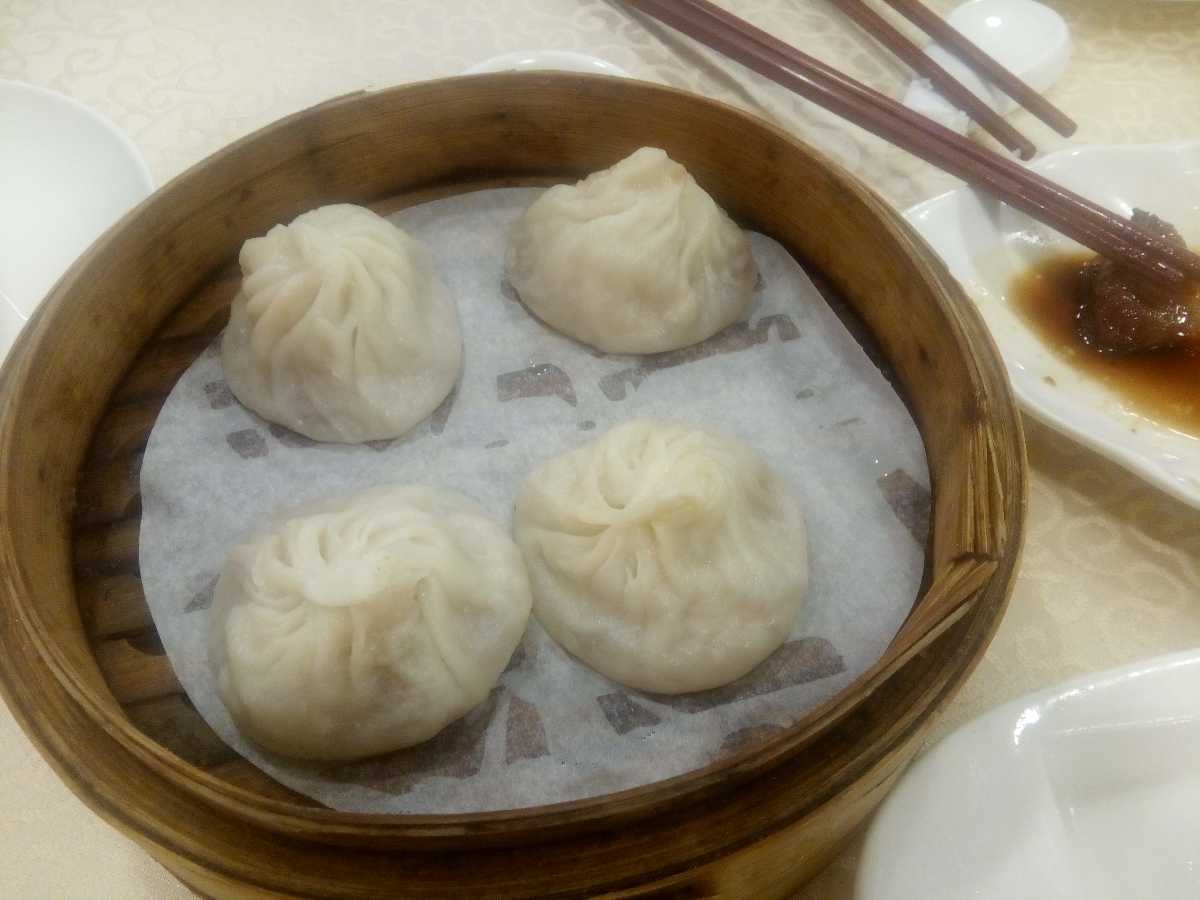 The people of Thailand have modified this Chinese dish in their own ways; hence, it tastes different from the ones you see in China. They are pork, meat or chicken balls covered with a sheet of wheat and then steamed. Sellers in Phuket city serve a variety of dimsums varying in the type of meat and the way they are folded. They are served with spice sauces in big bowls and cost around 3-7 Baht for each dim sum.
6. Fried Noodles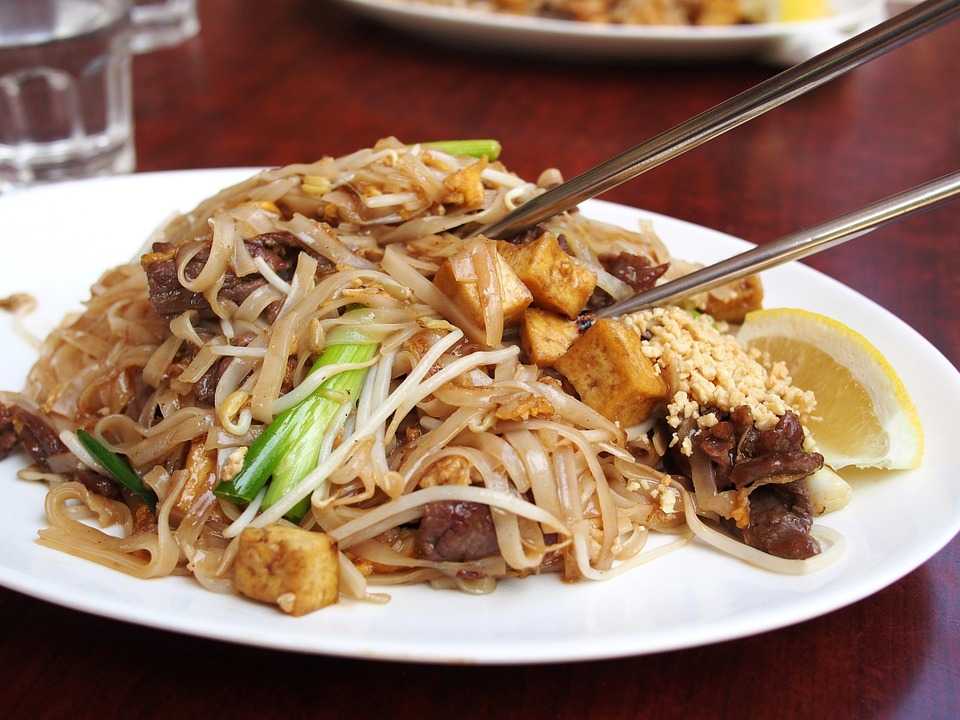 Like usual noodles, they are also served with different types of meat and seafood. However, what makes them different is that they do not use eggs and instead fry them that makes the noodles crispier. They cost around 75-100 Baht for a plate, and are famous among tourists for its flavour. 
7. Ice Cream Sandwich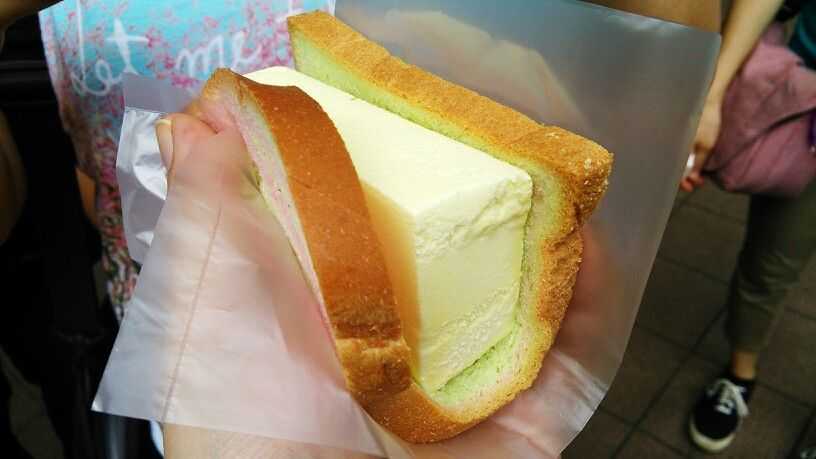 This snack is being served in Phuket city streets for years, and people never seem to get over it. Putting an ice cream in a hot dog bun can sound weird, but when tasted, people become their fan. It's the favourite snack for people when they crave for sweet or something cold. A visit to Phuket is incomplete without giving ice cream sandwich a try, and trust me you will love this unique competition.
8. Meatballs and Sausages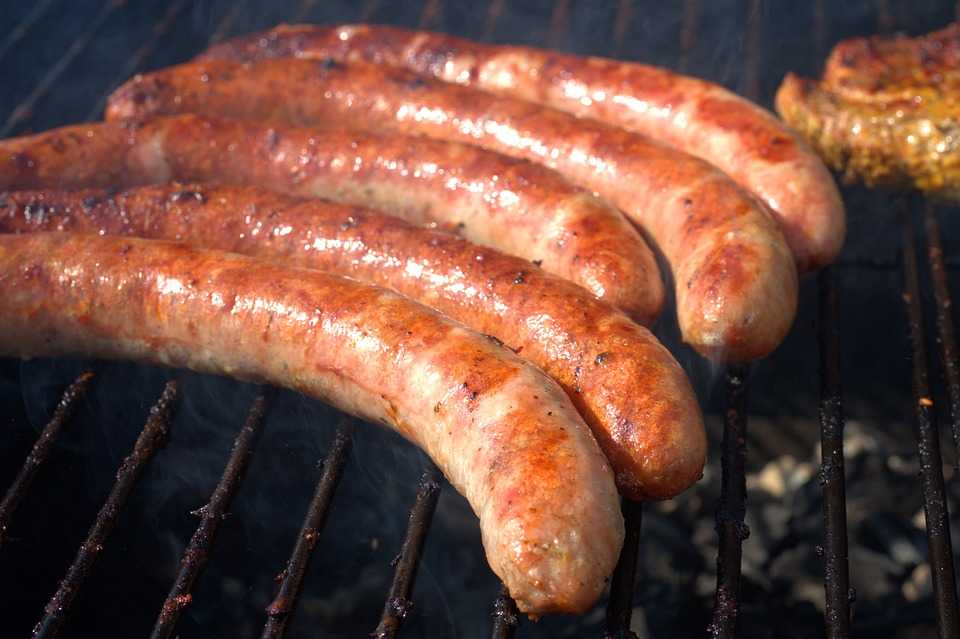 The smell of meatballs and sausages will not fail to attract you to try it at least once. They are either on a stick getting grilled or served in a bowl with soup. They are considered as quick and filling snacks, and a plate would not make you hungry for hours. Their taste is different from meatballs and sausages in other parts of the world, as they add special Thailand spices and sauces. Hence, your trip would be incomplete without