Ever tried eating sago worms? Or how about an appetizer made of wild ginger? If not, you're in luck – Sabah in Malaysia boasts of a cuisine unlike any other. As a state of Malaysia located outside the mainland, sharing borders with Indonesia, Vietnam, and even the Philippines, the food of Sabah is a blend of many flavours and exciting palettes. While bigger towns like Kota Kinabalu have plenty of restaurants and food stalls to check out, smaller towns can also offer delicious local cuisine. Here are the top 10 dishes of Sabah you ought to try on while you're here. 
1. Ngiu Chap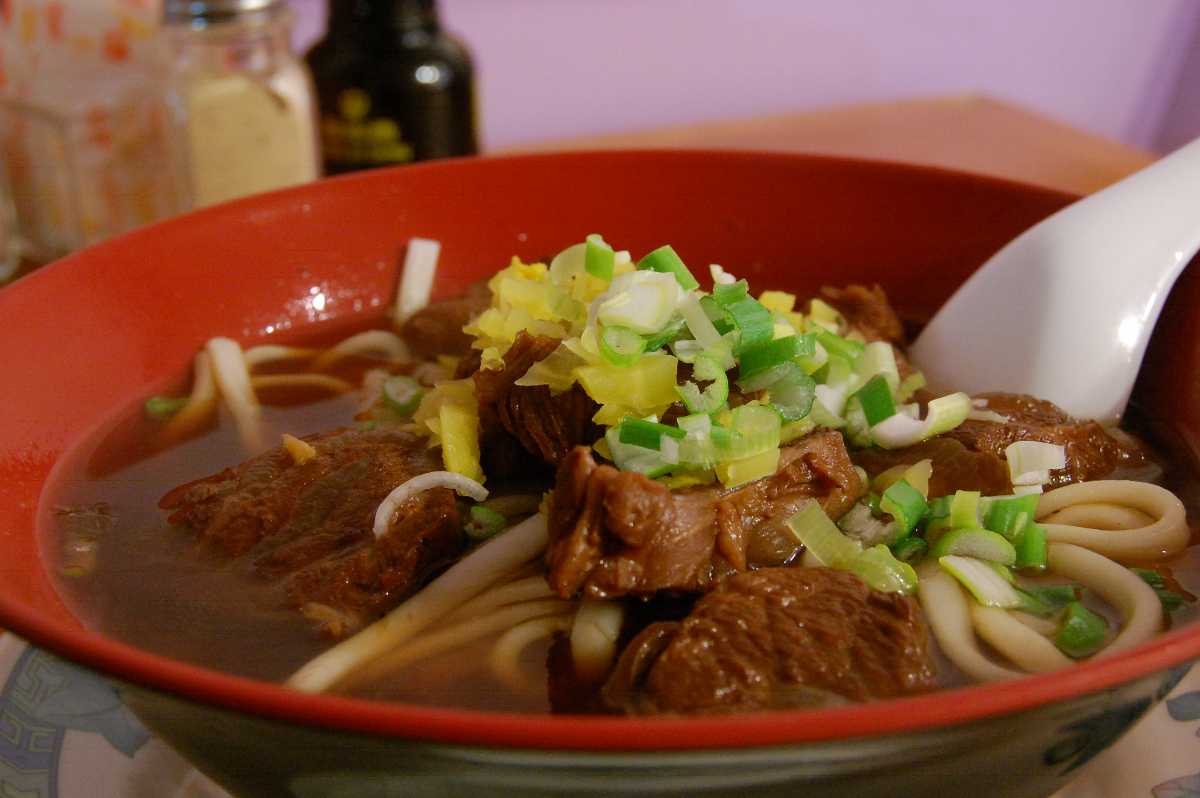 This noodle soup dish is considered a signature dish of Sabah. 'Ngiu chap' means beef mix and the beef mix here includes livers, hearts, intestines, and tendons of bovines. This food of Sabah is cooked with rice vermicelli noodles in a scrumptious, hearty broth. Sometimes the dish includes a small undertone of radish. Ngiu chap noodles are served with a side of spicy chilli sauce to give it an extra kick of flavour.
2. Tuaran Mee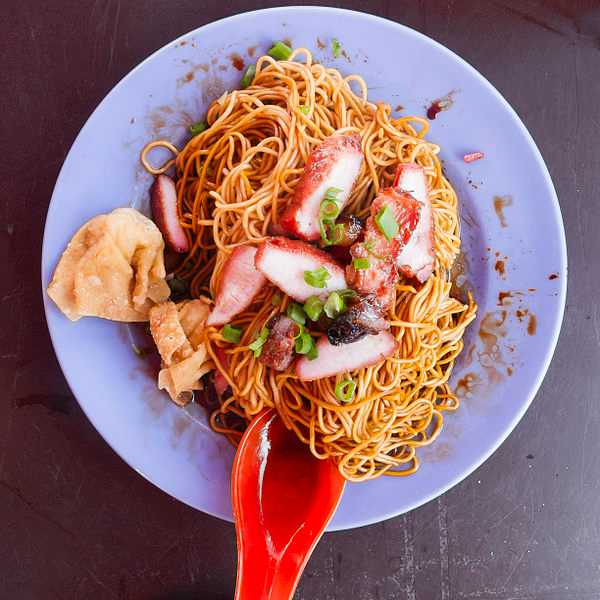 Originating from Tuaran Town on the coastal north of Sabah, this dish can be found at practically every restaurant in the state. These noodles are traditionally fried up with pork egg rolls called Chun Kien and vegetables, although it can now be found with beef or chicken. The noodles are a signature yellow in colour with an undeniable taste of eggs and slight smokiness from the wok. This delectable food of Sabah is sometimes served with meat marinated in lihing, a form of local rice wine, giving it an additional taste of sweetness.
3. Hinava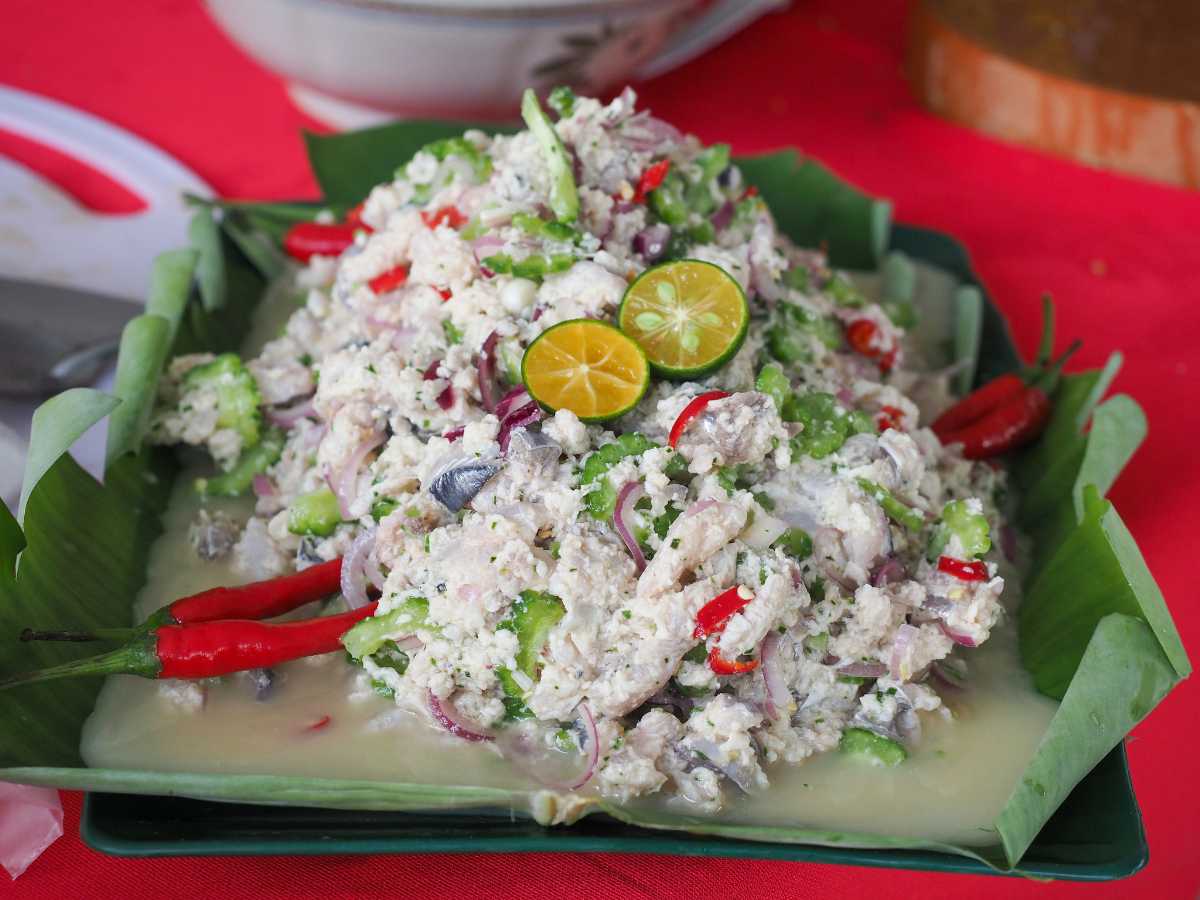 Similar to the Peruvian dish ceviche, Hinava is a raw fish dish. It originates from Sabah's Kadazan Dusun tribes. The fish is marinated in lime and served with red chilli, ginger, shallots, Bambangan seeds, and sometimes sliced bitter gourd or prawns. Mackerel is the traditional fish used in this food of Sabah, which is locally called Hinava Sada Tongii. While Hinava can be eaten as an appetizer, it's usually the main course served with rice.
4. Butod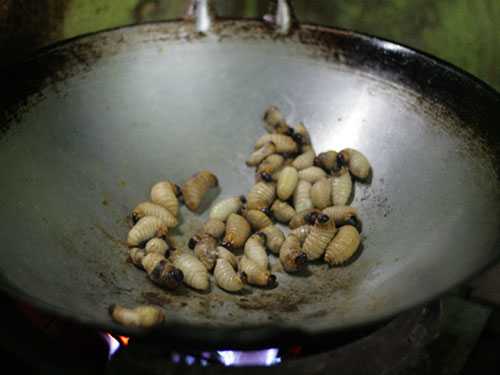 Locally known as Butod, this food of Sabah consists of sago palm consuming-worms. Believed to be high in fat and protein, the worms can be eaten raw, stir-fried, or cooked in broth. The taste of raw butod is supposedly like coconut milk with a creamy texture. It's definitely not a dish for the faint-hearted, but Butod is actually fairly popular in Sabah. It's certainly a once-in-a-lifetime experience to snack on these thumb-sized worms!
5. Latok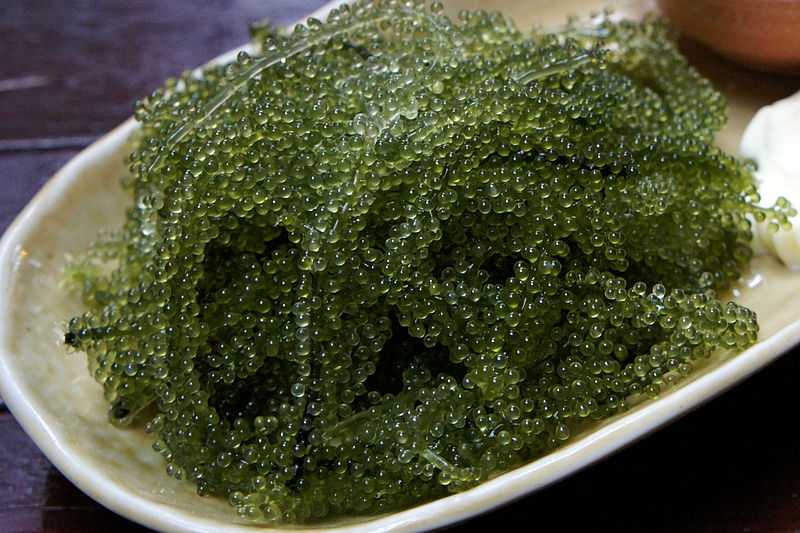 Latok is a type of seaweed food of Sabah. It has been traditionally relished by the seafaring Bajau tribe on Sabah's eastern coast. The seaweed is cured with lime and chilli and served as a type of salad along with green mangoes and sambal belacan (a spicy paste). Although latok is a fresh salad all on its own, it is also served as a side dish with seafood like grilled fish.
6. Sang Nyuk Mian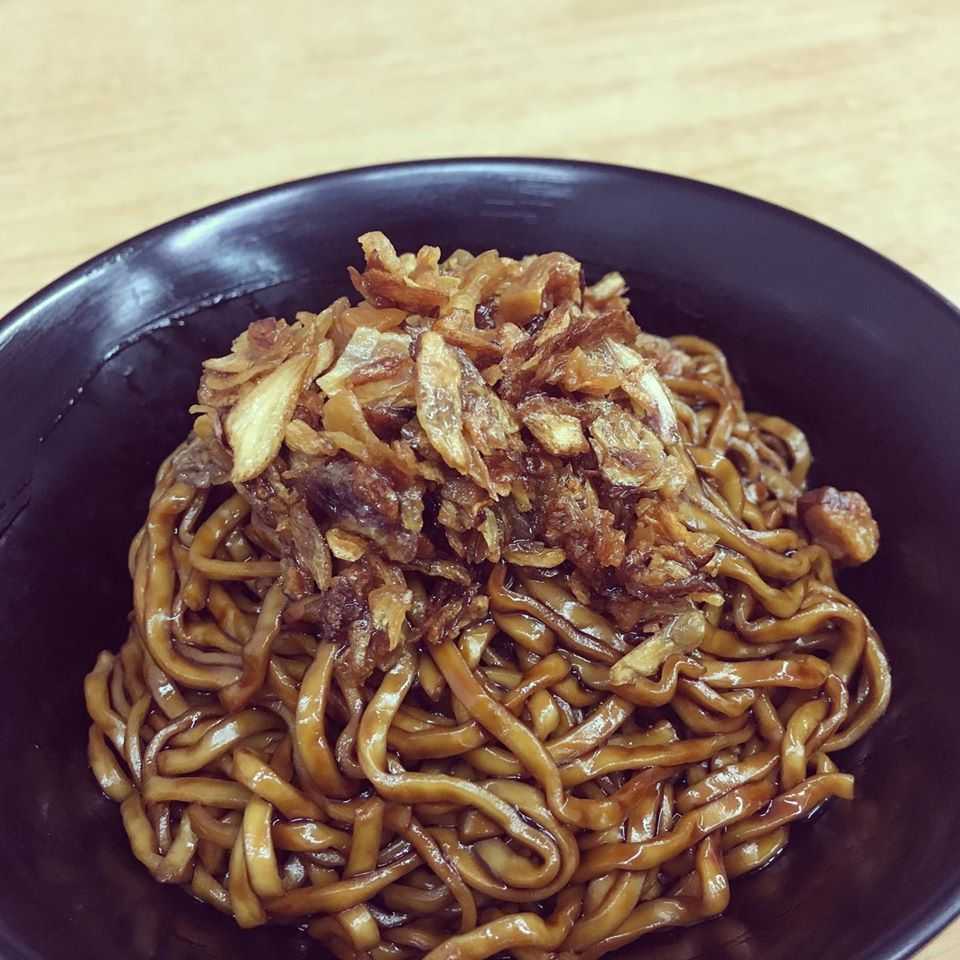 Translating to 'raw pork noodle', Sang Nyuk Mian is true to its name - it is a delicious pork noodle dish. The pork is cut into thin slices and blanched, then served atop a bowl of dry stir noodles. The tasty pork broth derives its flavours from a mixture of spices along with deep-fried shallots and a hot chilli paste. Sang Nyuk Mian is a hugely popular noodle dish in Sabah that is found at most food stalls. It also comes with vegetarian alternatives like tofu nowadays.
7. Bosou
Bosou, also called nonsom or tomson, is a seafood dish. Freshwater fish is coated with a powder derived from Buah Keluak or 'Pangi' (Kepayang tree nuts from Malaysia's swamplands), then mixed with salt, rice, and sometimes even pineapple and bananas. This mixture is then sealed in a jar for fermentation for almost 15 days. The resulting taste of this food of Sabah is an amazingly tangy, salty fish dish with flavours of sweetness from the fruit that is served with additional white rice.
8. Tuhau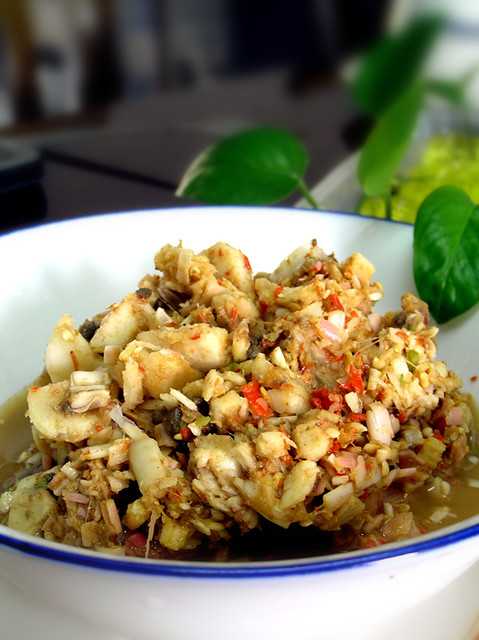 Although Tuhau is a type of wild ginger; it doesn't taste like it. In fact, its taste is closer to lemongrass. This vegetable is served in slices with lime, chilli, salt, and vinegar. A more modern recipe called Serunding Tuhau even fries the slices for a crispy texture. Tuhau is grown by the Kadazan Dusun tribes and can be served raw, as a pickle, or as a side dish. If you aren't sure how to feel about the taste of this food of Sabah, be rest assured that Tuhau is polarising amongst locals as well!
9. Bambangan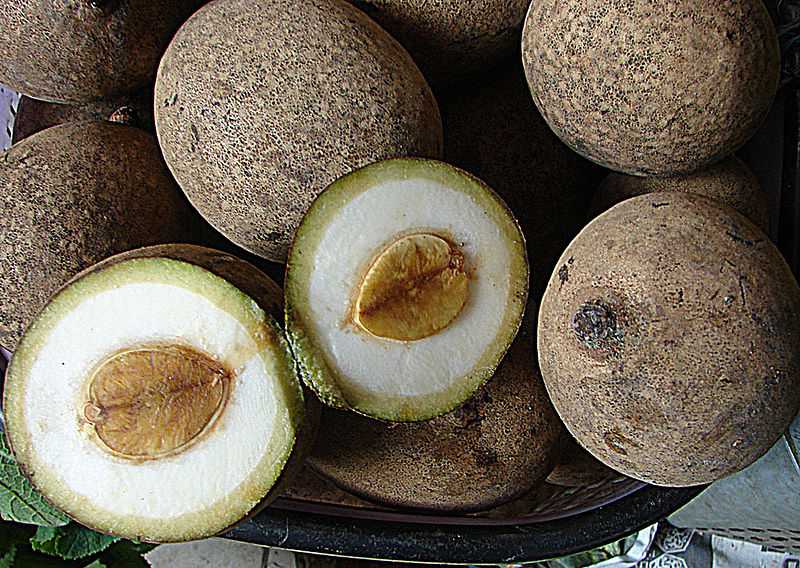 Bambangan is a seasonal mango fruit that is exclusively grown in this region of the world. Although covered in thick brown skin, this mango resembling fruit has bright yellow flesh on the inside. However, unlike mangoes that look and smell sweet, Bambangan is actually sour to taste. It is often pickled along with salt and chilli and comes as a condiment with most rice-based dishes here. Bambangan seeds are also an ingredient in the local food of Sabah for a little kick of sourness. This fruit can be found in most wet markets in Sabah during harvest months from July to August.
10. Pinasakan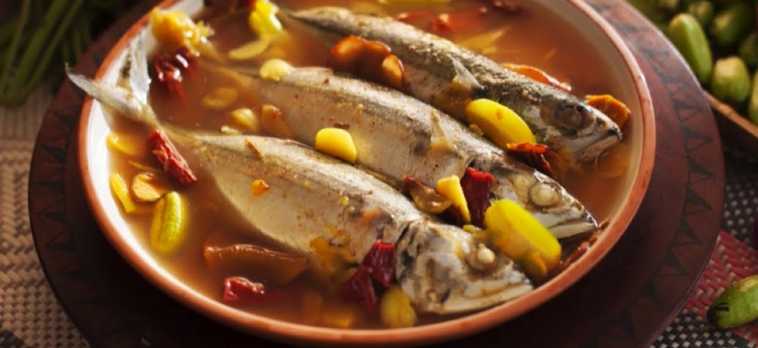 As a coastal state, it's no wonder that Sabah is known for its seafood and Pinasakan is yet another example. Also known as Pinasakan Sada, this fish dish consists of braised fish, salt, and tanginess from the takob akob fruit. It is garnished with Bambangan seeds and can be eaten with rice. This food of Sabah gets its signature taste from a generous coating of turmeric. Pinasakan is a kind of hearty stew and is served as the main course.
With dishes inspired by Sabah's tribal history and rich coastline, the cuisine here offers a unique culinary experience. After a long day of exploring this exciting place, there's nothing like curling up with a bowl of hot Tuaran Mee to satiate your hunger, or sago worms if you're feeling adventurous!