Malaysia is not just about exotic beaches and dazzling shopping scenes. It has a plethora of amusement parks, water resorts, animal farms and technology-based entertainment centres for your kids to enjoy. The country is dotted with fun hotels and restaurants equipped with neighbouring hospitals and pharmacies in any case of emergency as well. Here is a comprehensive guide to refer while travelling to Malaysia with kids. 
Places to Visit in Malaysia With Kids
1. Sunway Lagoon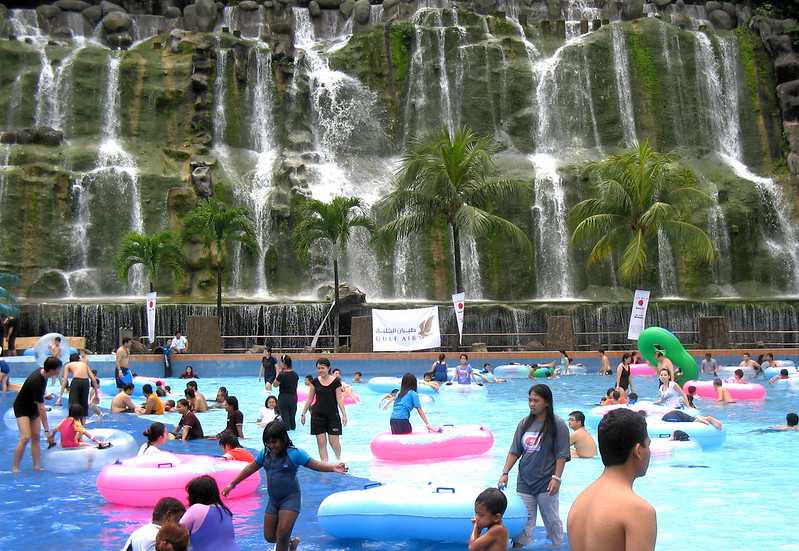 A day at Sunway Lagoon would mean a complete exhilarating theme park experience while visiting Malaysia with kids. The 80-acre park is segmented into five zones - Water Park with wave pools and surf beaches, Scream Park for the horror lovers, Extreme Park for the adventurous at heart, Amusement Park with pirate ships and carousels, and Wildlife Park with more than 90 species of animals. There are lifeguards and ride instructors at every turn. Food and beverages for infants are allowed inside the premises. Otherwise, there are in-house stalls and counters. 
Location: 3, Jalan PJS 11/11, Petaling Jaya
Hours: (Closed on Tuesdays)
Weekdays - 11 AM to 6 PM
Weekends - 10 AM to 6 PM
2. Skytrex Adventure
For the teenagers and young adults with thrill on their mind, Skytrex presents the perfect opportunity to indulge in some adrenaline rush. This one-of-a-kind tree-to-tree sky trekking through tropical Malaysian forests is available at three locations - Burau Bay in Langkawi, Hulu Langat in Sg. Congkak and Ayer Keroh in Melaka. Little Dino in Melaka is designed for kids. Little Legend in Langkawi is also a simple enough beginner level trek for kids to enjoy. There is food catering and washroom facilities available. 
Location: Langkawi, Sg. Congkak, Melaka
Hours: Everyday - 9 AM to 6 PM
Exact hour of the trek depends on the time of the package you have booked.
3. i-City Theme Park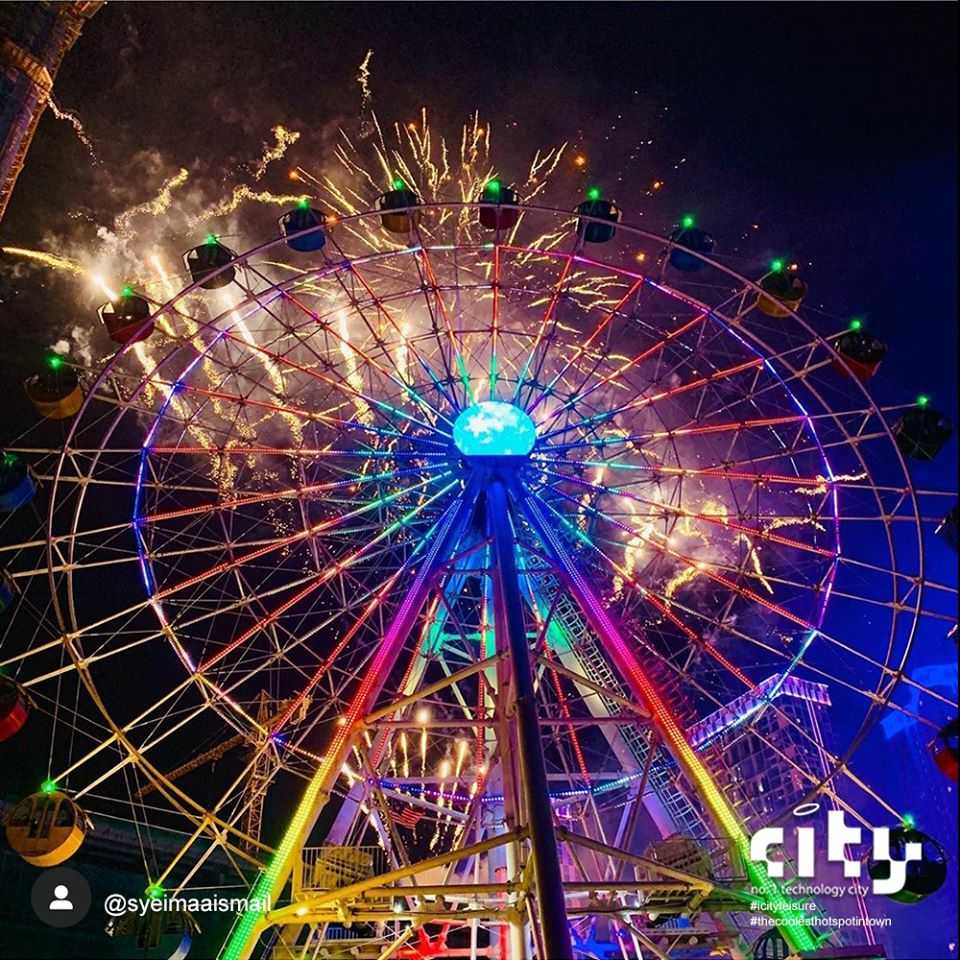 Experience the true ambience of a carnival at the i-City Theme Park, with the feel-good vibe of game booths, candy stands, carousel and Ferris Wheels. Some of the best attractions to explore while experiencing Malaysia with kids are the indoor ice world - Snowalk, the Watercity and its Tornado Ride, Rainbow Slide and Aladdin Pool, and Red Carpet 2, where kids can pose with the wax statues of their favourite superstars. But i-City is known for the City of Digital Lights, where a forest of artificial trees lit up with LED lights at night, creating a dazzling wonderland. Itsy Bitsy is a kid's park with fun activities, fitness sports and a 5-D cinema. There are counters for kid-favourite food chains within the complex, such as KFC, Subway, Old Town, Chicken Rice Shop and Spices of Penang. Washrooms and basic first-aid facilities are available. 
Location: Jalan Multimedia, 7/AJ City Park, Shah Alam
Hours: Timings are different for each attraction within the park and are subject to change. They are specified on their website in due time.
Website: https://www.i-city.my/themepark/operating-hours/.
4. Aquaria KLCC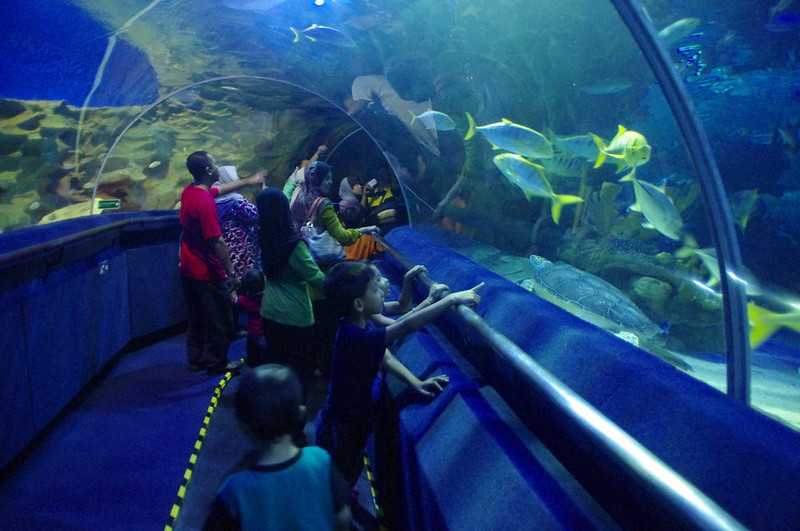 Aquaria KLCC is home to more than 5,000 different species of freshwater and marine creatures. Kids who love water and the mysterious animals that reside within it would enjoy this location to the fullest. The sprawling 60,000 sq. ft. area of the submerged oceanarium is divided into eight sections and is open to all ages. Tiger sharks, blue rays, aquatic snakes, bright corals and seahorses are among the popular fauna here. There is a signature experience called 'Sleep with Shark' designed specifically for kids aged between 6-13 years. The whole-day package includes three meals, exclusive t-shirts, education kit and certificate. Experiences include witnessing nocturnal shark activities, feeding shows, animal interaction and discovery hunt would magnetise your trip to Malaysia with kids.
Location: Beneath Kuala Lumpur Convention Centre, Jalan Pinang, Kuala Lumpur City Centre
Hours: 10 AM to 8 PM everyday
5. Puteri Harbour Family Theme Park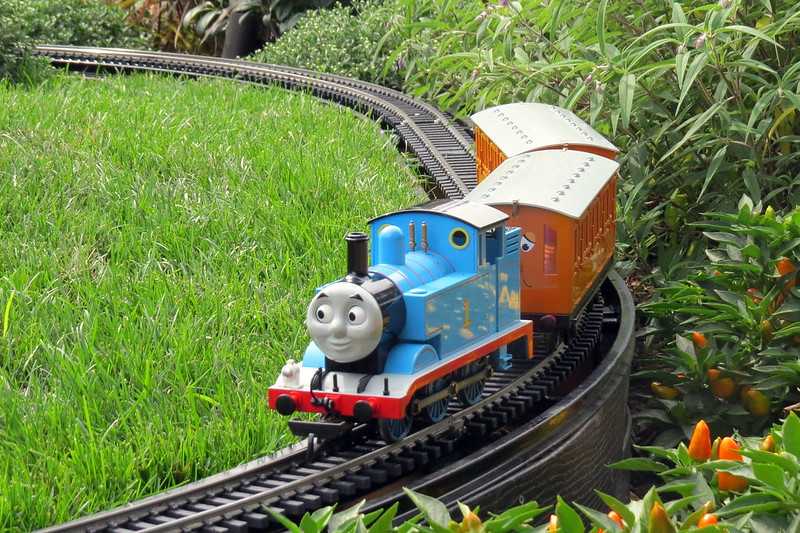 If you have a kid under the age of 10 with you, this place is a must-visit while visiting Malaysia with kids. The two major attractions of this theme park are Sanrio Hello Kitty Town on the first floor and The Little Big Club on the second and third floors. The first one is a Hello Kitty theme-based as the name suggests. The Little Big Club is dedicated to the favourite cartoon characters of the kids, such as Pingu, Barney, Bob the Builder, Angelina Ballerina and Thomas the Tank Engine and his multicoloured train friends. There is a Red Bow Cafe on the ground floor along with the ticket counters and a merchandise store. Basic first-aid and washrooms are available.
Location: Persiaran Puteri Selatan, Nusajaya, Johor
Hours: Everyday - 10 AM to 6 PM
6. KidZania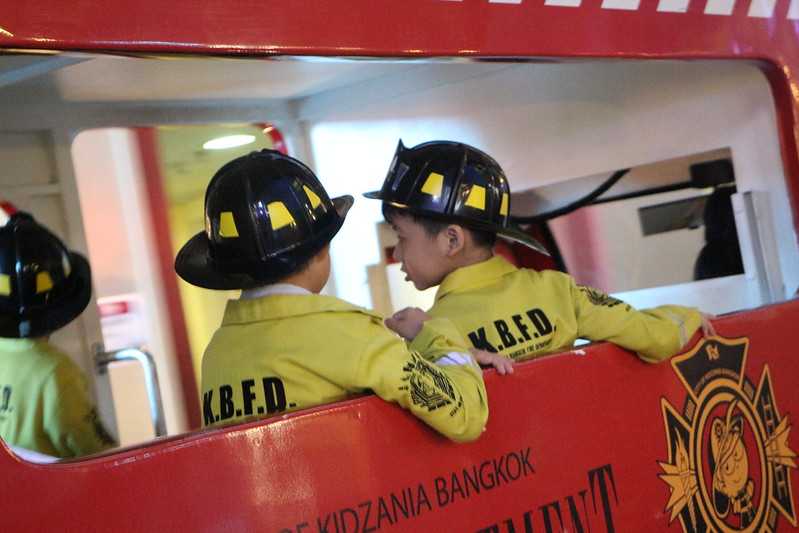 If you want a more practical and educative experience for your child, KidZania is the perfect place. It is a simulated indoor city which creates over a hundred different career paths for young children to partake in and have a taste of grownup life. Over here your kids can be anything - a pilot, a doctor, a journalist, a lawyer, a cop, a firefighter, a model, a fashion designer, or anything else they have in mind. Who knows, your little one might just find their dream profession right over here! Kids are provided with RFID chip-installed bracelets which can only be opened by an official KidZania employee in the presence of a parent/guardian. There are ATMs, first-aid kits and information kiosks on the ground floor. Diaper-changing rooms are there on both ground and upper floor, while the baby feeding room is situated on the upper floor. Ramp and wheelchair facilities are there as well.
Location: Curve NX, Mutiara Damansara, Petaling Jaya
Hours:
Sunday, Tuesday to Friday - 10 AM to 5 PM (except public holidays and school holidays)
Saturdays, public holidays and school holidays - 10 AM to 7 PM
Mondays closed (except public holidays and school holidays)
7. Farm in the City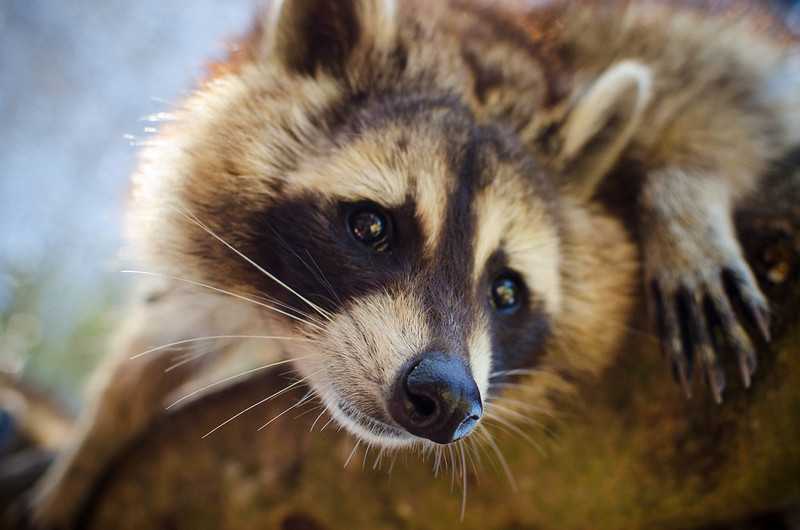 Farm in the City offers a unique, hands-on experience while travelling to Malaysia with kids who love animals. The animals here are not kept inside cages of separate enclosures but in an environment close enough to their natural habitat. Visitors can pet the animals and feed them under the supervision of farm officials. The farm has many unique categories of animals - such as the world's smallest species of horse, a rare white crow species, the largest species of rabbits, and so on. Other common animals are also present, like giant tortoises, colourful iguanas, ferrets, racoons, crocodiles, marmosets etc. 
Location: 40187 & 40188, Jalan Prima Tropika Barat, Bandar Putra Permai, Seri Kembangan
Hours:
Monday, Wednesday to Friday - 10 AM to 6 PM
Saturday to Sunday - 9:30 AM to 6 PM
8. Petrosains Discovery Centre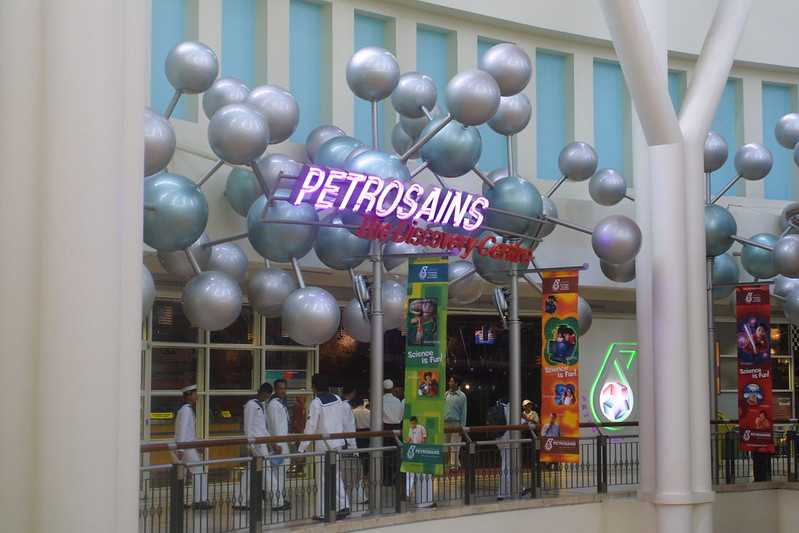 If your child is keen on dinosaurs or cannot get over the wonders of the galaxy, Petrosains Discovery Centre is the ideal destination. Located on the fourth floor of the Petronas Twin Towers, the entire place is dedicated to various categories of science and technology - from space exhibitions to fossils and ancient rocks. The simulation programs and interactive sessions make it even more interesting for the kids. 
Location: Level 4, Suria KLCC, Petronas Twin Towers
Hours:
Tuesday to Friday - 9:30 AM - 5:30 PM
Saturday, Sunday and Public Holidays - 9:30 AM to 6:30 PM
Among other things to do with kids in Malaysia are going for trekking and camping in the Cameron Highlands, or Endau-Rompin National Park or take a walk in the beautiful beaches of Pantai Cenang or Tanjung Rhu, or take a dip in the coral-dotted snorkelling locations around Pulau Payar. 
Places to Eat in Malaysia With Kids
Malaysia has some great restaurants, patisseries and cafes to visit with your little ones. They come with a special kid's menu, themed decors or separate play zones for the kids to stay busy and enjoy. 
1. Marmalade Cafe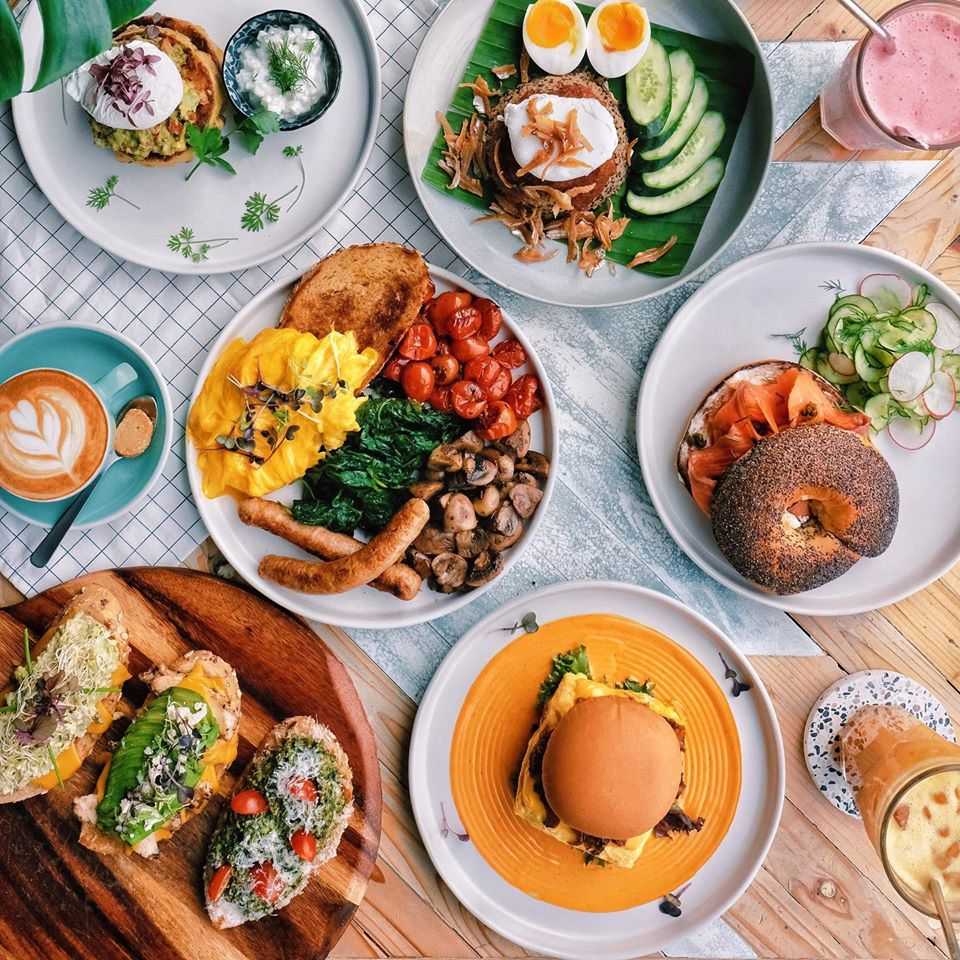 Address: 1, Jalan Telawi 2, 59100, Wilayah Persekutuan
Hours: 10 AM - 10 PM
2. Antipodean Cafe
Address: 20, Jalan Telawi 2, Bangsar Baru, Kuala Lumpur
Hours:
Sunday to Thursday - 8 AM to 10 PM
Friday to Saturday - 8 AM to 11 PM
3. Blokke 
Address: F41-45, First Floor of Citta Mall, Jalan PJU, 47301, Petaling Jaya
Hours: Monday to Friday - 11 AM to 9 PM, Saturday to Sunday - 10 AM to 9 PM
4. Playground the Cafe
Address: Lot G-6 Arcoris Mont Kiara, No 10, Jalan Kiara, Mont Kiara, 50480
Hours: Monday to Sunday - 10 AM to 7 PM
5. Out of Africa
Address: P.J. Palms Sport Centre, No 1, Lorong Sultan, 46200 Petaling Jaya, Selangor
Hours:
Monday to Friday - 12 PM to 2 PM, 6 PM to 10:30 PM
Saturday to Sunday - 12 PM to 12 AM
6. Wicked Pancake Parlour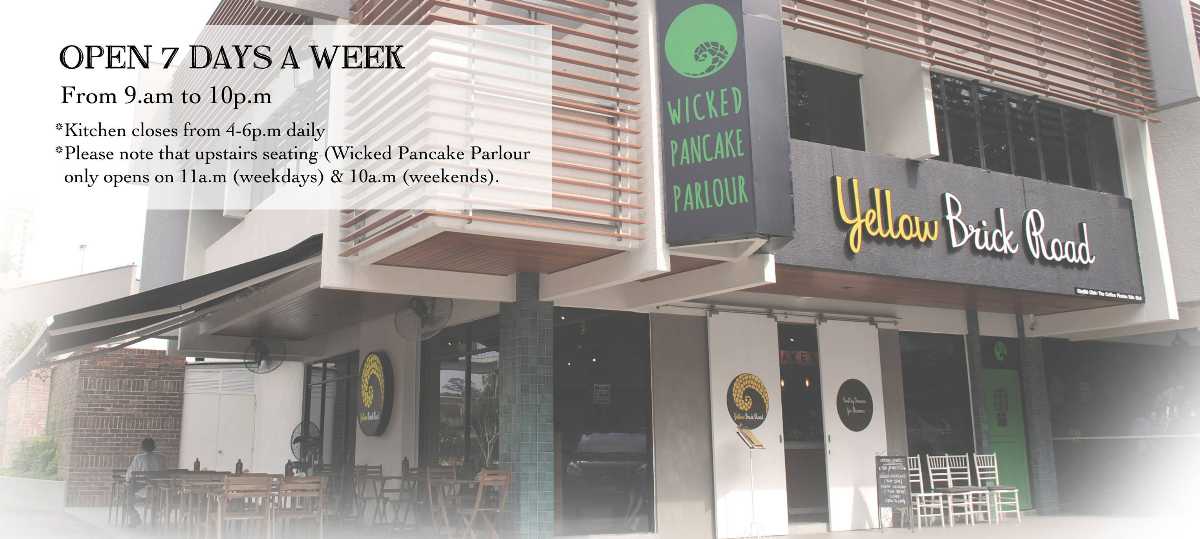 Address: No. 8-7, Jalan Batai, 50490, Wilayah Persekutuan, 50490 Kuala Lumpur
Hours: Monday to Sunday - 9 AM to 10 PM
7. Green Tomato Cafe
Address: 34, Jalan Mengkuang, Desa Pahlawan, 55000 Kuala Lumpur
Hours: Monday to Sunday - 8 AM to 5 PM 
8. The Little Owl
Address: 1, Jalan Dutamas 1, Solaris Dutamas, 50480, Wilayah Persekutuan
Hours: Tuesday to Sunday - 10 AM to 7 PM
Places to Stay in Malaysia With kids
Malaysia comes with a host of hotels and luxury resorts that are ideal for a stay with family and kids. A few of them are parts of famous theme parks or water parks, while some others have great playgrounds, swimming pools and kid's clubs. Some of the best ones are listed below. 
1. Legoland Hotel and Resort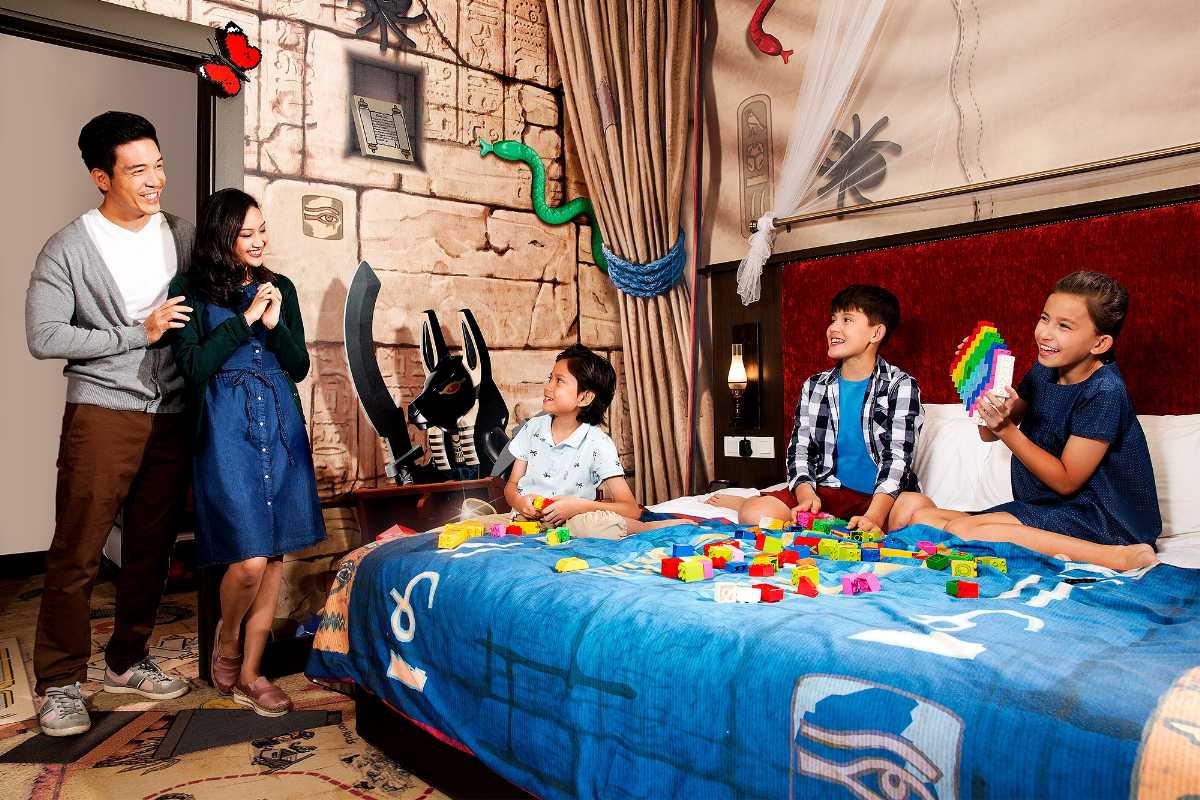 Address: no 7, Jalan Legoland, Bandar, 79250, Johor bahru
2. Lost World Hotel
Address: 1, Persiaran Lagun Sunway, Sunway City, 31150 Ipoh, Nageri Perak
3. Nova Highlands Resort and Residence
Address: The Square, Jalan Aranda Nova, Brinchang 39100, Pahang
4. Hard Rock Hotel Penang
Address: Jalan Batu Ferringhi, 11100 George Town, Pulau Pinang,
5. Sunway Resort Hotel and Spa
Address: Persiaran Lagoon, Bandar Sunway, 47500 Petaling Jaya, Selangor
6. The Andaman, Langkawi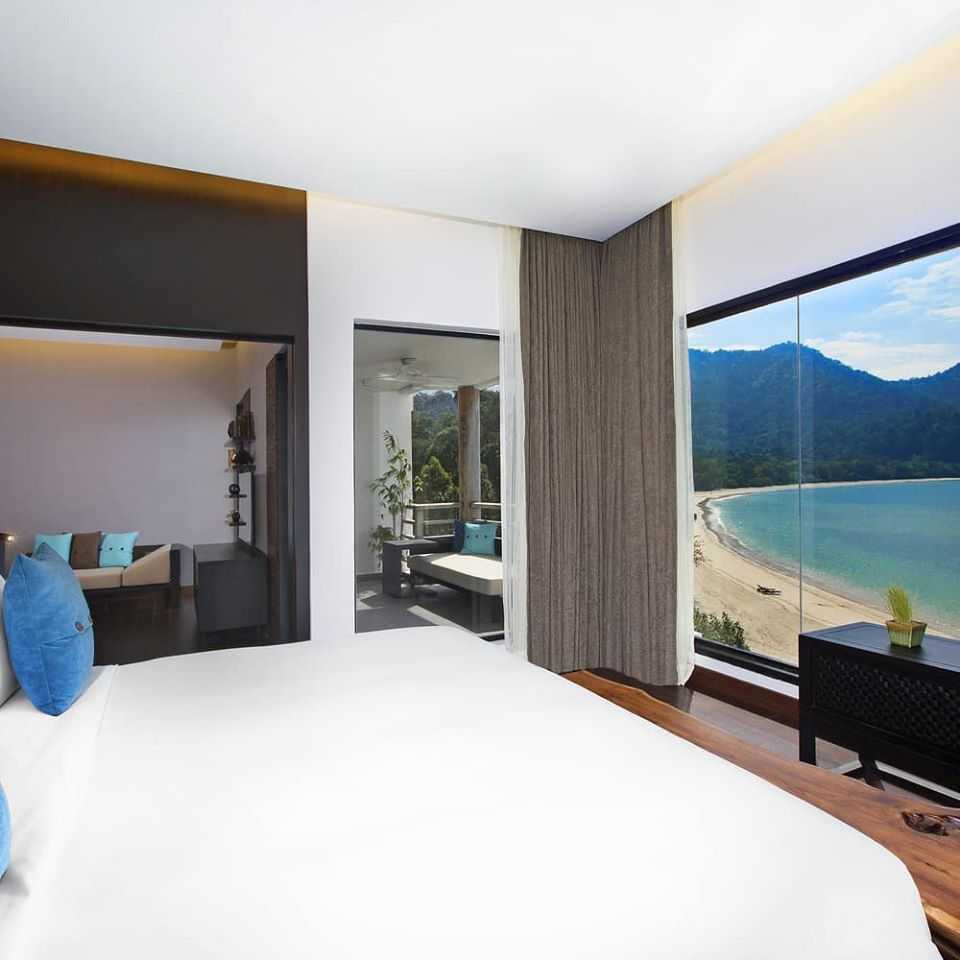 Address: Jln Teluk Datai, 07000 Langkawi, Kedah
7. Meritus Pelangi Beach Resort and Spa
Address: Pantai Cenang, 07000 Langkawi, Kedah
8. Club Med Cherating - Pahang
Address: Jalan Kuantan Sungai Lembing, 26080 Kuantan, Pahang
Medical Facilities in Malaysia
There are many hospitals in the urban areas in case of a medical emergency. Child clinics are also there in case your kid is suffering from a sudden cold or stomach pain. CY Child Specialist Clinic, Tiny Tots Children Specialist Clinic, Kiara Child Specialist Clinic are well-known in Kuala Lumpur Area. Gleneagles Medical Centre, Pantai Group Hospitals, Prince Court Medical Centre, KPJ Specialist Hospital and Columbia Asia are among the most famous hospitals in the country. 
Most luxury hotels have the option of doctor-on-call. You can find kids' packaged and canned food in the usual departmental stores and medicines in the drug stories. If there are specific medicines that your kids take from before, remember to carry the prescription. The malls and attractions usually have fully-stocked first-aid kits and baby nursing rooms. 
Tips While Travelling to Malaysia With Kids
CDC and WHO recommends a set of vaccinations that needs to be taken before travelling to Malaysia. Hepatitis A and B, typhoid, yellow fever, meningitis, polio, measles, influenza, pneumonia and chickenpox are among them. Since kids can be more vulnerable to these diseases, remember to keep their vaccinations updated before the trip.
Malaysia is known for its street food, and most of them should be safe for kids unless they are infants or toddlers. However, keep them away from food with lots of sauces and spices. 
Malaysia experiences a tropical climate. So carry light and airy clothes and child-safe sunscreen lotions for your kids. 
You can carry your own prams in the flight if your child is that young. Malaysia has good roads, parks and boulevards for you to take them out for a stroll. While renting a car, remember to ask for baby seats. Most car rental companies provide them for free or in exchange for a minimal charge.
There are many options for your kids to have fun in Malaysia. Ask your kids what they want to do on the trip and pick your destinations accordingly - there is something for everyone out there on the island, whether your kids are toddlers, early teens or high-schoolers.