Given the awesome climate that Bangalore and the areas surrounding it enjoy throughout the year, there is no shortage of places you can take a road trip to. However, what plays spoilsport is the poor conditions of most of the roads around the city. Nevertheless, there are numerous tourist destinations in a close proximity, and here is our pick for ideal destinations for road trips from Bangalore.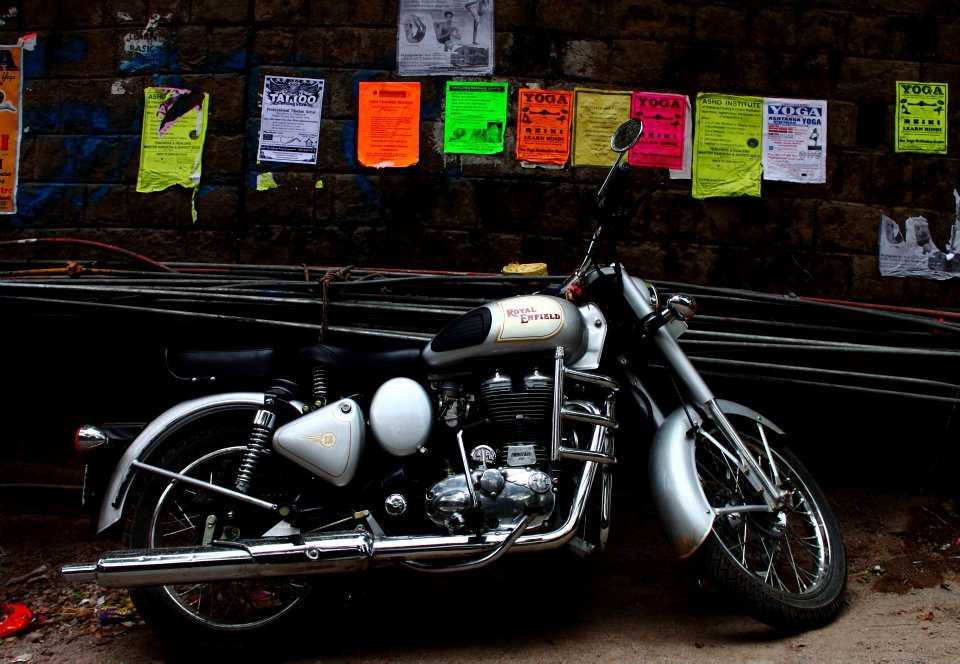 Slightly off the Mysore highway and situated by the River Kaveri, Shivanasamudram Falls is a scenic waterfall around 140 kms from Bangalore. Reach early in the day, and chill by the silvery cascade.
Bangalore to Shivanasamudram Road : The drive to Shivasanamudram is approximately 135 kilometers long and along the NH 209, it is a road trip from Bangalore to relish!
Best Time to visit: August to February
2. Nandi Hills, 60 km from Bangalore
Some 70 odd kilometers from Bangalore, Nandi Hills is a popular destination among not just car and bike enthusiasts, but also among cyclists. One of the most popular road trips from Bangalore, head over if you want to breathe in the beauty of this lovely spot.
Bangalore to Nandi Hills Road Condition: The 60 km long stretch boasts of roads in good condition and less traffic, so this is a journey to enjoy!
Best time to visit: Anytime is a good time to take this short road trip from Bangalore. However, its a good idea to avoid the rains as it may get slippery on the hills.
3. Bheemeshwari, 105 km from Bangalore
Fancy some fresh fish, nature's beauty and a sweet ride? Drive to Bheemeshwari and relish the fine pickings of one of the top fishing destinations of the region!
Bangalore to Bheemeshwari Road Condition: The roads, 105 kilometers long, are well kept and dotted with rest-stops and petrol pumps alike, so this 2 hour drive doesn't seem like much!
Best time to visit: August to February
4. Kabini River, 209 km from Bangalore
Kabini is a river cabin and ecotourism dugout that promises greenery and wildlife, meadows and serenity, peace and tranquility, while pampering and heightening your senses beautifully! Could you ask for more?
Bangalore to Kabini Road Condition: Take the NH 209, enjoy the good roads and cool breeze and go all khaabon ke parinday a la Hrithik Roshan!
Best time to visit: While monsoons and winters here get cooler, this little European summer cabin-style spot is a wonder to visit at any other time of the year.
Nestled in the lap of the blue mountains, Ooty is one of the most relaxing road trips from Bangalore. Chill in the hills and go back to work on Monday, a happier person!
Bangalore to Ooty Road Condition: The ride via the Bangalore-Mysore highway and thereafter the SH 66 is 266 kilometers long. A hilly drive into cooler climes is a surefire way to rejuvenate yourself!
Best time to visit: October to June
6. Yercaud, 213 km from Bangalore
Yercaud, the jewel of the south is indeed a jewel to be studded on the crown of your travel experiences. The name Yercaud stands for Lake Forest and is a hot-spot for several small plantations. Drive up there and have fun!
Bangalore to Yercaud Road Condition: Multiple lane roads and good road conditions dominate the 213 kilometers stretch to Yercaud!
Best time to visit: October to June
Climb, camp, chill! Just 60 kilometers away from Bangalore, Savandurga is one of the good road trips from Bangalore to calm those jittery nerves!
Bangalore to Savandurga Road Condition: The roads are good overall, apart from a few stretches on and off. Just 50km.
Best time to visit: November to May
8. Wayanad, 265 km from Bangalore
A long and bumpy ride, but very scenic too – passing through the Nagarhole Wildlife Sanctuary, you would be amazed by the beauty of the journey.
Bangalore to Wayanad Road Condition: 265 kilometers away from Bangalore, Wayanad has good connecting roads and lovely scenic views all along them. Have fun on the road!
Best time to visit: All year round, as the climate is moderate all throughout.
Important : Please note that the road through the Nagarhole wildlife sanctuary is closed for vehicles in the evening from around 7 PM to 7 AM. Remember to plan your trip keeping this in mind.
9. Skandagiri, 70 km from Bangalore
Also known as the Kalavara Durga, Skandagiri is an ancient hill fortress located about 70 km from Bangalore and is perfect for a one-day road trip. It's particularly famous for night trekking, and one can witness the spectacular sunrise from there before proceeding downhill.
Bangalore to Skandagiri Road Condition: Most of the travelers usually follow the NH 44 to reach Chik Bellapur and from there they move to Pappagni Matt where after parking their vehicles, they start the trek. The roads are fairly decent with very few bad patches in it.
Best time to visit: It is best to visit Skandagiri during November to February. During the winter months, the top of the hill is often enclosed in a blanket of mist, making it a really romantic experience.
10. Coorg, 280 km from Bangalore
Considered by many as the best hill station in South India, Coorg is an ideal place for road trips from Bangalore. Also known by its ancient name Kodagu, it is located in a beautiful hilly setting surrounded by the forest slopes of the Western Ghats. Indulge in adventure sport activities like river rafting and trekking while here.
Bangalore to Coorg Road Condition: The roads are very good, much to a driver's delight. To reach there, one can get on the Mysore highway and take a deviation post Srirangapatana, bypassing Mysore city on the way.
Best time to visit: Having a pleasant climate throughout the year, Coorg is a year-round destination.
11. Mysuru, 150 km from Bangalore
Mysuru (name recently changed from Mysore) is the third largest city in Karnataka. Because of the magnificent buildings and palaces of historical and cultural significance, Mysuru has been given the tag of the Cultural Capital of South Karnataka. The Mysore Palace, a World Heritage Site, is one of the premier attractions here.
Bangalore to Mysuru Road Condition: The distance from Bangalore to Mysore is about 140 kms which can be covered in approximately 3 hours. There's a superb 4 lane state highway that connects the two cities. Though it is a busy route, the traffic is practically uninterrupted and fast.
Best time to visit: Mysore is a year-round destination with pleasant climate through most of the months. But the best time to visit it would be in between October and February, when the weather is cooler.
Called the Forgotten Empire by several historians, Hampi is located in the ruins of the once-magnificent Vijayanagar kingdom. The terrain here is marked by rocky boulders and banana plantations. It's a UNESCO World Heritage Site and is also an important religious center housing the Virupaksha temple and other old temples and monuments.
Bangalore to Hampi Road Condition: The road from Chitradurga to Hospet is in pathetic condition. There is another route from Bellary to Hiriyur. This is awesome route nothing less than main highway but with no divider. It is strongly recommended to use this route while going to Hampi via Bangalore.
Best time to visit: November to February is the ideal time to visit Hampi as it's the time when winter sets in.
Popularly known as just BR Hills, this place is located in the South Eastern part of Karnataka, sharing a border with Tamil Nadu. Located at the confluence of the Eastern and Western Ghats, one can find a mingling of two different kinds of ecosystems. Most of the area is a part of a protected Tiger Reserve, i.e. the Biligiri Rangaswamy Sanctuary, making it a perfect destination for nature and wildlife lovers; and for anyone who's looking for a small road trip from Bangalore.
Bangalore to BR Hills Road Condition: It's much better to take the Kanakapura route than the route via Mysore. The roads are very scenic, there is very little traffic and the road are in awesome condition.
Best time to visit: It's a year round destination but June to November is the perfect time to visit BR Hills.
14. Lepakshi, 150 km from Bangalore
An important heritage and archaeological site, Lepakshi is a small village located in the Anantapur district of Andhra Pradesh. It is famous for its Hanging Pillar, the monolithic statue of Nandi and its architecture which resembles that of the Vijayanagar State. History buffs and people interested in learning about India's ancient heritage should include this amazing place in their travel list.
Bangalore to Lepakshi Road Condition:  Most of the route is through the 6 lane Bangalore-Hyderabad highway (NH 207). Hence, driving is a total pleasure.
Best time to visit: October to February is the ideal time to visit Lepakshi. The weather is cool and pleasant during this period.
15. Sangam
Located at the confluence of the two rivers Arkavathy and Cauvery,  Sangam is one of the ideal road trips from Bangalore. The rivers rushing and gushing through the smooth granite rocks make a very picturesque sight. Arkavathy Dam and other picnic spots are located quite close to this place and are popular among tourists.
Bangalore to Sangam Road Condition: Bangalore to Kanakapura 60kms, Kanakapura to Sangama 30+ Kms, Sangama to Mekedatu 4 kms, total around 100 Kms (one side). Road conditions are said to be decent.
Best time to visit: During the Summer and Monsoon seasons.
16. Coonoor
Known for its tea plantations, Coonoor is the 2nd largest hill station in the Nilgiri Hills and is one of the most popular holiday destinations in the South. The weather here remains cool and pleasant throughout the year. Taking a ride on the Toy Train line and birdwatching are some of the main things to do while here. It's about 300 kms from Bangalore and so, planning a road trip from Bangalore would be fairly easy.
Bangalore to Coonoor Road Condition: Roads are said to be in very good condition. Distance is about 290-300 kms.
Best time to visit: Between October and March
17. Avalabetta
About 90 kms from Bangalore lies a small hillock called Avalabetta, ideal for road trips from Bangalore. The views from the top are extremely stunning, with rockiness and greenery around. Don't forget to pay a visit to the temples when you're there.
Bangalore to Avalabetta Road Condition: The road to Avalabetta has some occasional bad bits, but it's good for most of the way.
Best time to visit: Year round destination
18. Pondicherry
An Ex-French Colony, the culture and ambiance at Pondicherry still reflects the remnants of its French Colonial ancestors. The food, the architecture, everything offers you a glimpse into the French Colony it was back in the 17th and 18th centuries. It is a popular tourist destination in South India owing to it's colonial era buildings, churches and temples, and of course, the famous beaches. All these factors make it one of the best road trips from Bangalore.
Bangalore to Pondicherry Road Condition:  The road from Krishnagiri to Chengam is especially bad. Even though it's 100 kms more, use the  Mahabalipuram-Kanchipuram route. 
Best time to visit: October to March
19. Sakleshpur
Sakleshpur is a small hill station located in the Hassan district of Karnataka. It's a very lush, green place, owing to the fact that it is situated in the Western Ghats and is famous for its coffee plantations. With plenty of scenic beauty, Sakleshpur is a perfect spot for trekking and adventure activities. Add to it the perfect, year round weather and that makes it an ideal road trip destination from Bangalore.
Bangalore to Sakleshpur Road Condition: The Highway is well maintained and one can have an enjoyable ride.
Best time to visit: Year Round Destination
20. Bandipur
Considered to be one of the best road trips from Bangalore, Bandipur is a paradise for all the nature lovers and adventurers. As you step into the green, untamed wilderness of this place, you'll be enchanted by it. The Bandipur National Park is famous for housing the endangered Royal Bengal Tiger, but you'll also come across plenty of other flora and fauna species, such as elephants, and plenty of rare birds and plants.
Bangalore to Bandipur Road:  The Bangalore – Mysore – Gundlupet – Bandipur route is a favourable route, mainly due to better road conditions as compared to other routes.
Best time to visit: Year Round Destination.
Like to add to the list? Tell us under!
Local food & Restaurants in Bangalore
65 Places to visit near Bangalore
Places near Bangalore for couples
Bike Road Trips from Bangalore
Places near Bangalore for winter
One day sightseeing in Bangalore
Must visit places in South India
Places near Bangalore for summer
Similar Posts That You Might Like