The local name of this falls aptly describes the beauty the falls boasts of. You can either take a cold shower from the waterfall or sit on one of the rocks in the surrounding area. The alluring beauty majorly magnetises visitors and also the shrine near the waterfall. The essence of spirituality is felt in the breeze of the lush green surroundings.
Note that you need to trek for a reasonable distance to reach the fall. This implies that people looking for trekking scenes can fulfil their need at this place. One can also find many people living nearby the waterfall. You cannot take the four wheelers quite far because the road leading to the fall is narrow and getting a vehicle there can be an uphill task. If you are opting for a trekking scene then, you will find a steep, narrow trail leading to a high cliff. The view from the cliff is astounding. Getting down the cliff is risky and can be fatal if precautionary steps are ignored. A narrow descend will lead to the foothill which is opposite to the waterfall.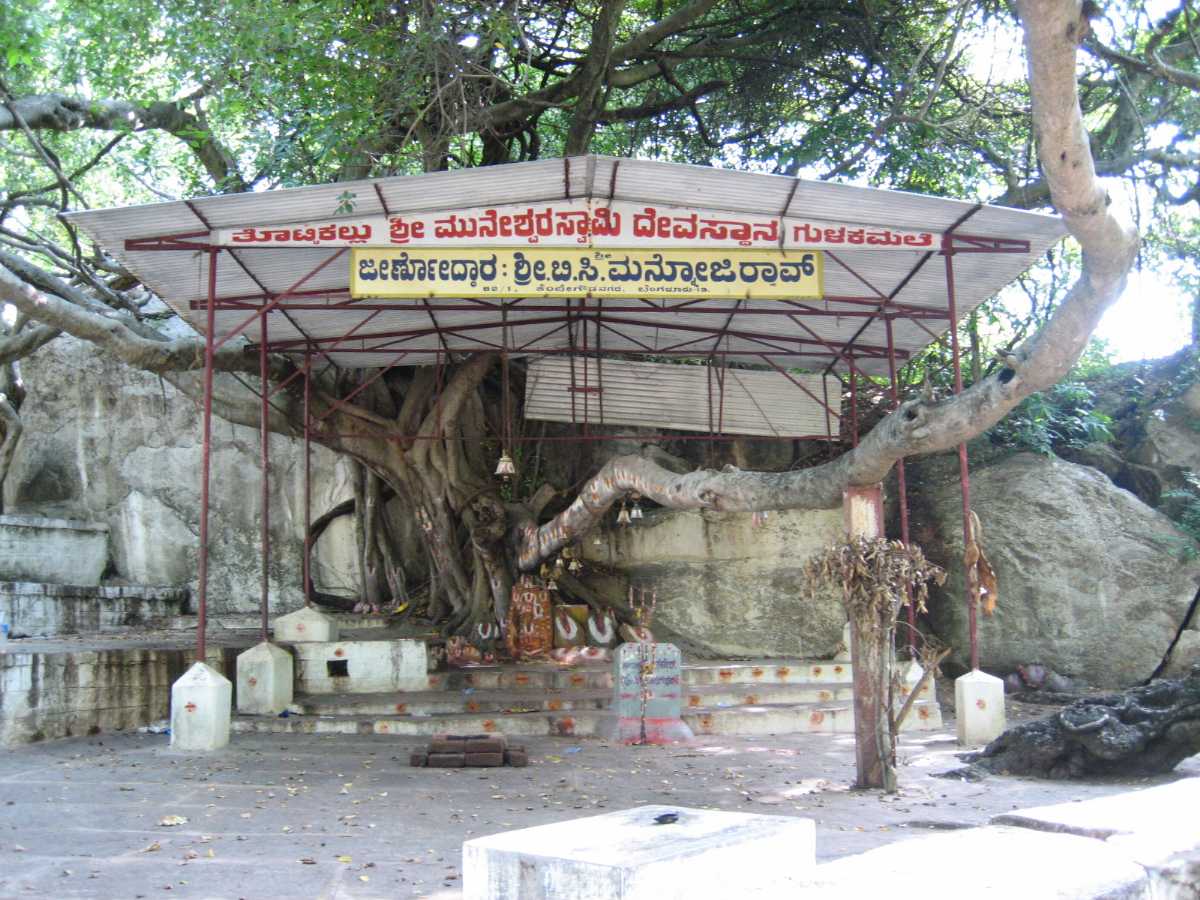 At Thottikallu Falls, you will find two adjacent falls. One fall has a wide shower, and the other is a narrow jet stream. You can take a shower after the tedious trek or inhale the fascinating beauty of this place. People also visit the Muneshawara Temple that is located under a huge tree right at the entrance of Thottikallu Falls. It is a peaceful site for visitors to spend a few moments.