Camping is a break from the monotonous busy life. Due to the fast pace of life in
Bangalore
, people are looking forward to these weekend getaways. This has increased the outdoor activities like camping, trekking and hiking. On the outskirts of the Silicon Valley, there are numerous places where one can go, catch a break, rejuvenate themselves and refuel to fight the long strenuous week ahead. Here top 14 sites for camping near Bangalore -
Camping Sites near Bangalore Within 100 Kms
1. Camp GeeDee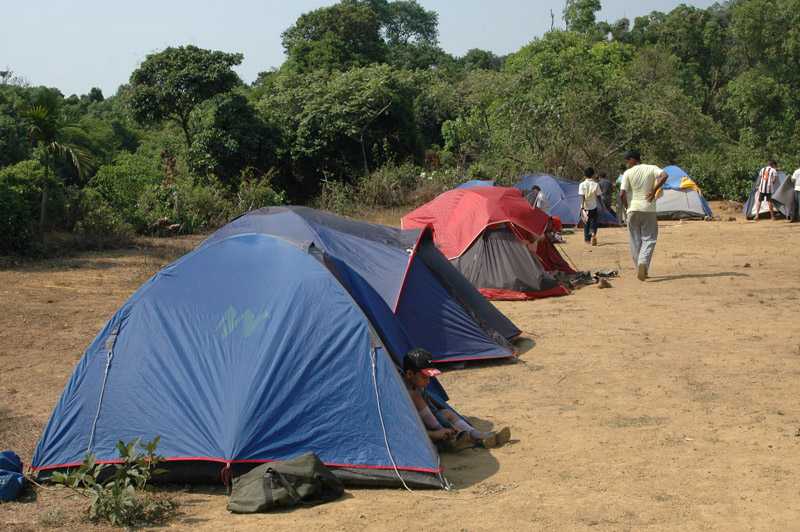 Located 35 kms away from the city and next to Bannerghatta Wildlife Sanctuary is a 65-acre property called Camp GeeDee. There are a variety of activities ranging from mountain biking, rock climbing, bird spotting to trekking so one can never get bored over here. It is a great way to rejuvenate yourself from the hard-packed daily life and one of the most accessible sites for camping near Bangalore.

Distance: 35 Kms from Bangalore
2. Manchinbele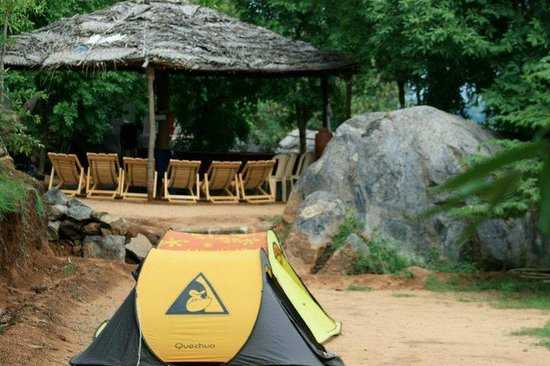 This is a famous and popular camping site near Bangalore to chill and hangout with friends over the weekend. Paintball, rope course, and water sports like kayaking, canoeing, swimming, and raft building are some of the things to try. This one will surely be a memorable outing. The weather is unpredictable and the mornings are usually cold therefore always carry a light jacket or a cardigan.
Distance:
50 Kms from Bangalore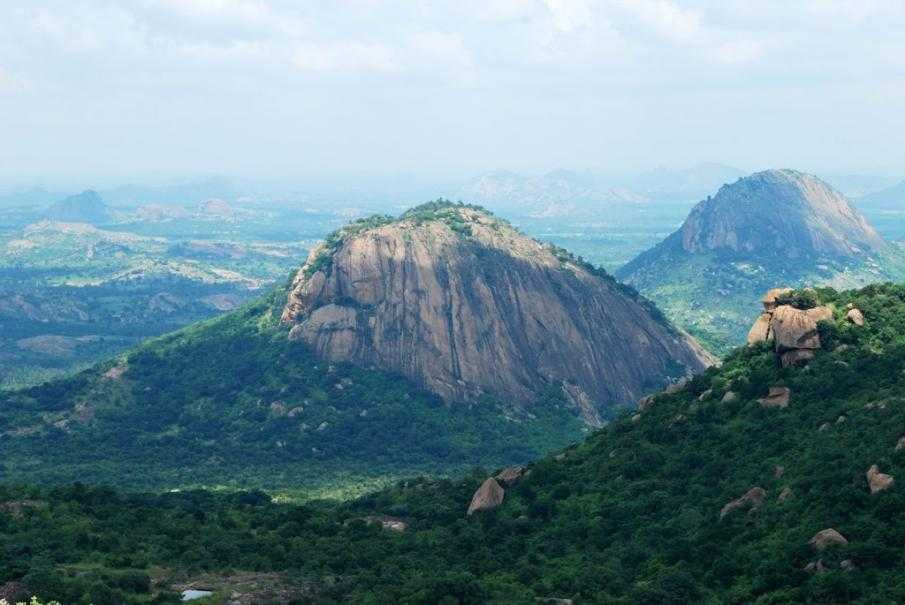 "Bananthi" refers to a mother who is nursing a newborn, and "mari" means the violent goddesses. This captivating place is located at a distance of around 62 kilometres away from Bangalore. It is the most unusual trekking and camping site near Bangalore. Located in the middle of Konanadoddi and Kuthnahalli, Bananthi Betta is a little paradise on earth. The place is full of activities like trekking, boating, treasure hunt, and rappelling. One must carry a rain jacket and enough water bottles.

Distance: 60 Kms from Bangalore



Merely 60 kilometres away, on the west of Bangalore off the Ramanagaram - Magadi road is the picture like setting called Savandurga. It used to have historical importance during the Hoysala Empire and comprises of two hills - Bilidurga and Karidurga. It is also known for having the largest monolith hills in the world which makes it one of the most gorgeous sites for camping near Bangalore. Savandi Veerabhadreshwara Swamy and Narasimha Swamy are two temples which are popular amongst rock-climbers, cave-explorers and adventurers. Trekking, rappelling, high rope traversing and kayaking are some activities to keep yourself busy.

Distance: 70 Kms from Bangalore


A tiny place which is 70 km away from the city of gardens, Anthargange is an ideal place for night camping near Bangalore. It is a part of Shatha Shrunga mountain range and has a rocky terrain that is perfect for trekking & mountain hiking. There are numerous caves, and after exploring them, one can enjoy a relaxed bonfire with a starry night sky to keep company and welcome the sunrise rising over the horizon.

Distance: 70 Kms from Bangalore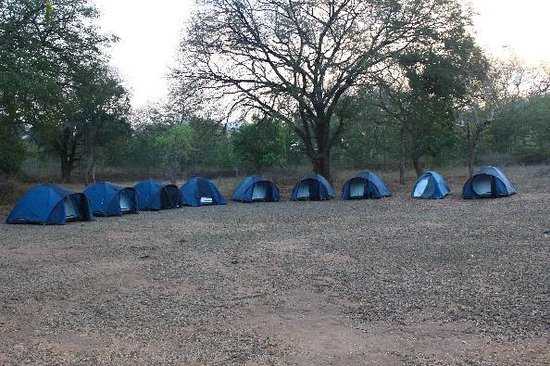 The nature lovers are going to love this place for its abundance of greenery which is also a home to many wild animals like grizzled giant squirrel, jackals, wild pigs, elephants, leopards, and spotted deer. Located on the banks of River Cauvery, Bheemeshwari is a popular site for camping near Bangalore. Rafting is a famous water sport here. Fishing is another activity enjoyed by many travellers .

Distance: 100 Kms from Bangalore

Camping Sites near Bangalore Within 200 Kms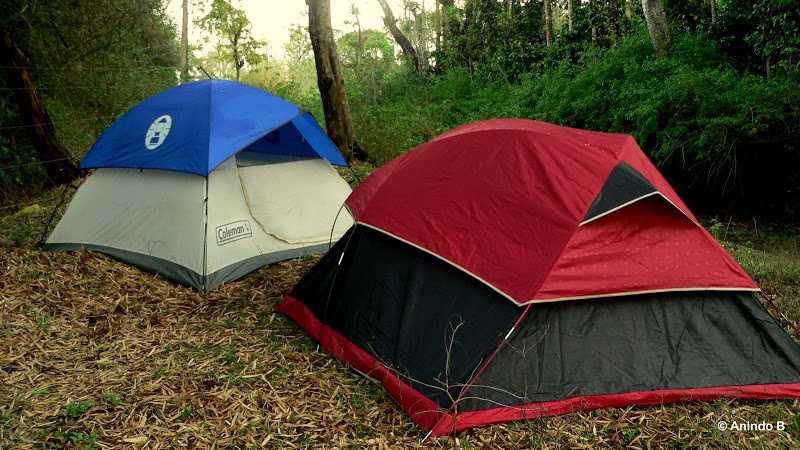 Another camping site near Bangalore for the nature lovers and bird watchers is the Doddamakali. Coracle rides in Cauvery along with fishing, kayaking and rock climbing are some of the adventures sports here. More isolated the place more is the fun. Such places are opportunities to create memories which will last a lifetime. There is no electricity at Doddamakali camp, hence solar lamps are provided.

Distance: 115 Kms from Bangalore
Camping Sites near Bangalore Within 300 Kms

8. Sakleshpur


Located in the Western Ghats, Sakleshpur is known for its rich biodiversity and exotic flora and fauna. It is a 4-hour drive from Bangalore and approximately 220 km away. This entrancing place cuts a beautiful picture with a scenic setting and hills covered in coffee plantations which make it an ideal place for camping near Bangalore. Plantation walks, jeep safari, biking, horse riding, trekking, and archery are some activities which one should try.

Distance: 220 Kms from Bangalore
9. Tusker Valley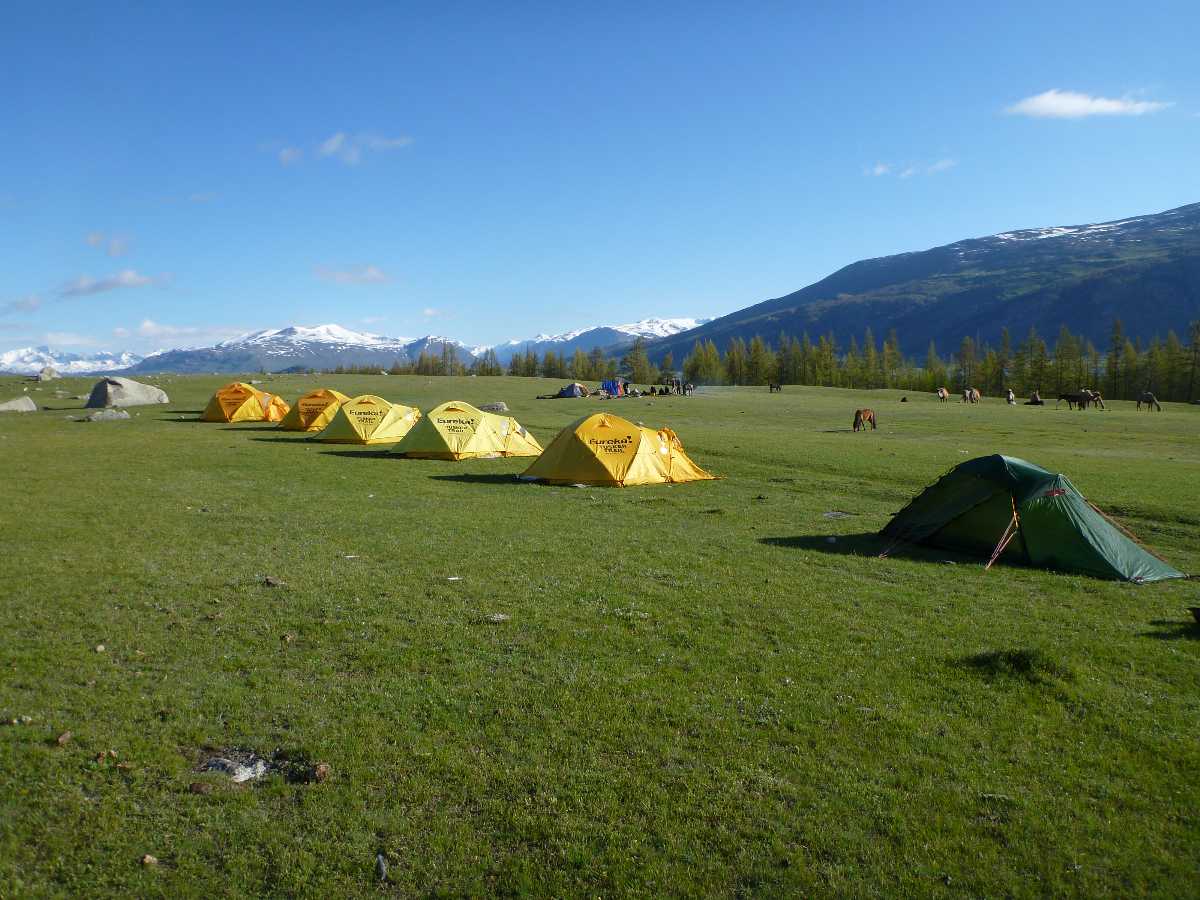 Tusker camp is located on Kalhatti slopes which are 20 km from Mudumalai forest. The camps also promise a panoramic view of the Annekatti, Mudumalai and the Bandipur forests along the Moyar gorge line. It also has a host of activities like canyoning, rock climbing and rappelling. If not interested in an action-packed weekend then one can go for nature walks with local guides and catch a glimpse of wildlife like elephants, wild boars and gaurs.

Distance: 245 Kms from Bangalore

10. Kalhatty


Approximately 260 kilometres away from Bangalore, there exists a wonderland called Kalhatty. It is close to Ooty, so the nights here are incredibly chilly. The place is famous for its tea, coffee, & spice plantations. Kalhatty is a quiet setting surrounded by thick, dense forests and sparkling waterfalls. Campfire, rock climbing, trekking, jeep safari, and fishing are some of the activities which one must try.

Distance: 260 Kms from Bangalore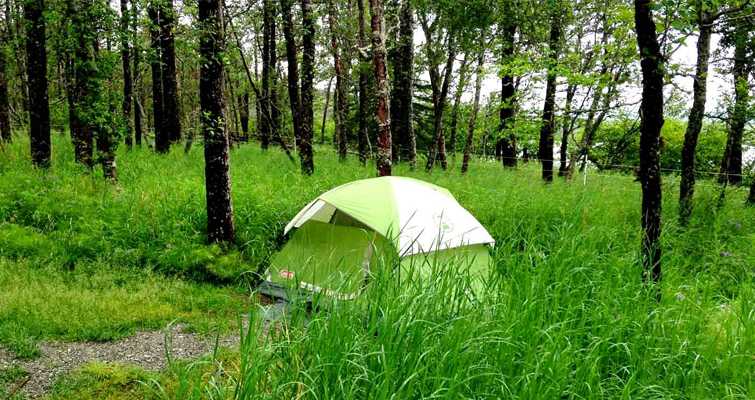 The very famous
Coorg
is just a 5-hour drive from the main city, approximately 265 km away. Located at the edge of the forest, it is perfect for those who are adventure enthusiasts and complete with activities like white water rafting, wildlife safari and rope activities. It is a personal recommendation to be an early riser and head for the sunrise view - something you will never forget. The Scotland of India is one of the most picturesque sites for camping near Bangalore which gives its travellers the view of coffee and spice plantation and Harangi backwaters.
Distance:
270 Kms from Bangalore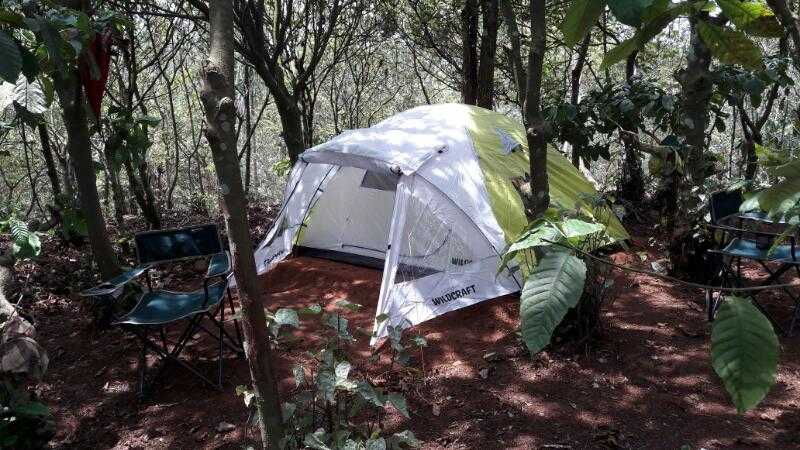 A nearly 6-hour ride from Bangalore will bring you close to heaven called
Wayanad
. A camper's paradise, it is loaded with various activities like wildlife sightseeing, jeep trails, cross rivers, fishing, speed boating at the dam site and many others. If you are not adventurous, then you can lazily spend the evening around the campfire singing songs and cooking. For the risk takers, a trip to Thirunelli will bring you amidst the Western Ghats and a tour to tribal villages and paddy fields is highly recommended.
Distance:
280 Kms from Bangalore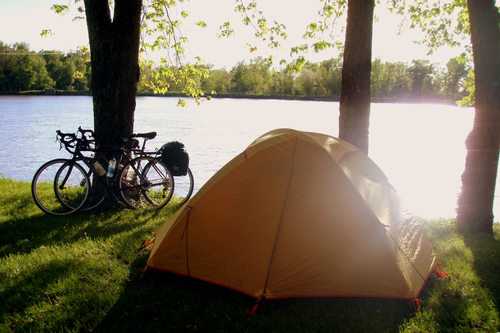 If you are looking for a place to breathe fresh air, then nothing can be better than
Chikmagalur
. Surrounded by waterfalls and majestic hills, this little wonder provides a chance to connect with nature more than anything. Located in Kemmenagundi, it used to be the favourite summer camp of Krishnaraja Wodeyar IV. Varieties of flowers, wild animals and birds make an unforgettable experience for the travellers.
Distance:
300 Kms from Bangalore.
14. Hebri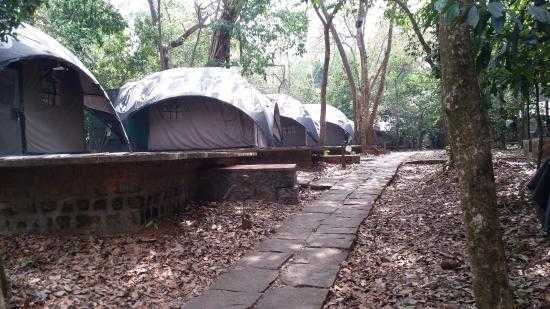 Hebri is located in the
Udupi
district and has a pleasing environment surrounding it. Animal lovers will have a great time being close to Someshwara Wildlife Sanctuary which is packed with different birds and animals. Travellers are treated to the sight of Kudalatheertha Falls that cascades along the way of the campsite. The brave hearts can try rafting in Varahi River.
Distance:
370 Kms from Bangalore
The money will come and go but time will not. Hence, pack your bags and head out to explore something new and wild at these camping sites near Bangalore. It will be an experience you'll never forget.