A number of festivals are celebrated with great vigour and gaiety in the ISKCON temple premises. The year begins with the celebration of
Sri Sri Krishna Balarama Ratha Yatra
, in which Lord Krishna and Balarama appear in beautifully decorated chariots to bless their devotees.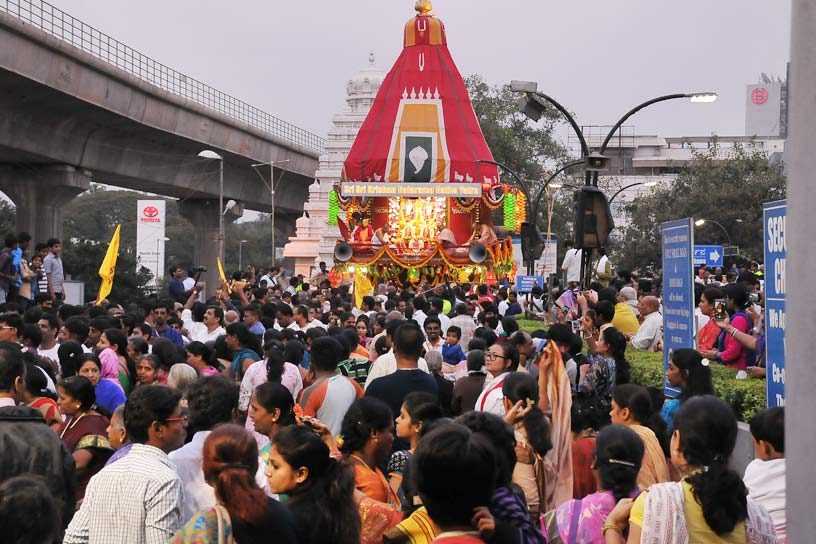 This festival is followed by the celebration of Sri Nityananda Trayodashi in February when Lord Balarama appeared as Nityananda Prabhu. March sees festivities around Sri Gauri Purnima which is the birth anniversary of Sri Chaitanya Mahaprabhu, and Ram Navami and Brahmotsav are celebrated in April. Sri Narasimha Jayanti and Sri Hanuman Jayanti are celebrated in the month of May and Panihati Chita Dahi is celebrated in the temple during June.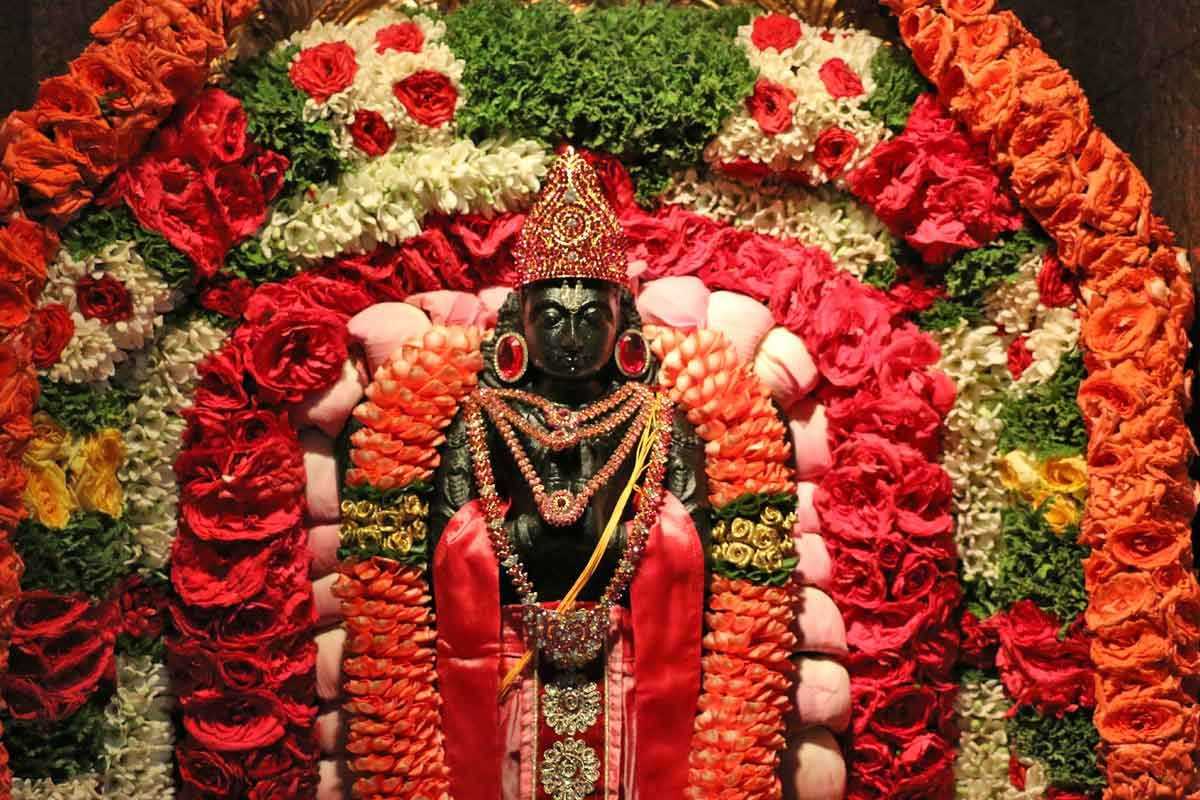 Following these is the yearly celebration of Garuda Panchami which is celebrated at the end of July. August is a big month of celebrations, as several important festivals such as Shri Radhashtami, Jhulan Utsav, Sri Balarama Purnima and Shri Krishna Janmashtami are celebrated in this month. Other festivals that are celebrated here include Vamana Jayanti, Deepotsav, Govardhan Puja and Shri Vaikuntha Ekadashi.