Kathmandu was the centre of the Kingdom of Nepal. The Narayanhiti Royal Palace was the home and the workplace for the Monarch of Nepal and his family. The rule of different dynasties in Nepal has existed for centuries, with the Malla Dynasty being the first proper rulers of the land back in 1200. The 18th century saw the rise of the Gorkhas, who conquered a massive amount of land in the region and even Tibet, an action which saw severe retaliation by the Chinese and consequent defeat of the Gorkhas who had to retreat and relinquish control of Tibet and many trading centres. The Gorkhas were then replaced by the Shahs and the Ranas who had most of the influence and power.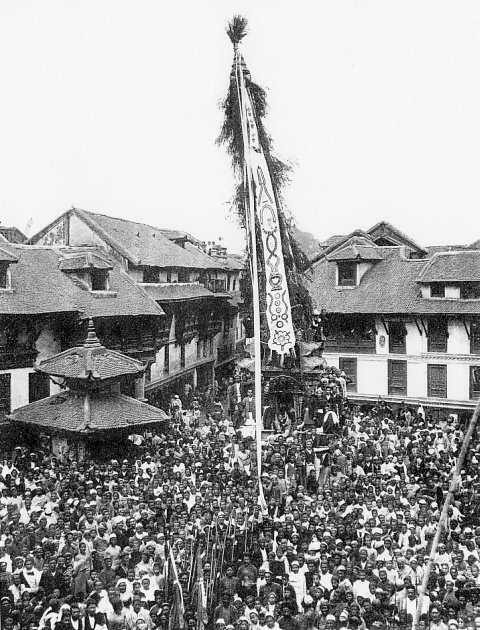 Throughout the 20th century, we have seen several changes in power, culminating finally in the first parliamentary elections in 1991 under the new constitution. One extremely horrifying incident that has occurred in the history of the city was the massacre of the royal family in 2001, in which the Crown Prince Dipendra shot and killed his father and King, Birendra, his mother, his brother and sister, and 5 other relatives in the Narayanhiti Royal Palace, and then killing himself 2 days later. The reason for this was suspected to be the family's rejection of his love interest, a Rana girl.
Kathmandu and Nepal, in general, are pestered with constant political unrest, protests, and Maoist insurgencies. In modern times, however, the city is growing exponentially with the construction of many luxury and residential building complexes and so on.