Nepal has everything- from snow clad Himalayas, holy Hindu temples to a quiet, rustic vacation. You can set off on the trail of Himalayas, or plunge into the serene lakes. However, if you want to try your luck at a game of chance, you will not be disappointed.
Kathmandu
, the capital city of Nepal, has many exciting casinos to offer to its tourists. The best thing is that these casinos are open on all days of the week for 24 hours! Time is definitely not a constraint here, and you can make as much quick money as you want. What's your taste? Blackjack, poker or roulette? Whatever it is, you can always flaunt your skills at the casinos in Kathmandu. These high-end casinos have amazing packages to lure customers along with the free flow of drinks and much more. And there have been many tourists who have won handsome amounts. So, be the next one to follow up and return home as a millionaire.
Here is a list of Best 5 Casinos in Kathmandu:
1. Casino Royale
Feel like James Bond here at Casino Royale, a prime and famous casino at Kathmandu. This was the first Casino to reopen in Nepal in 2015 after a temporary closure of all casinos in the country. Sprawling over an area of about 12,000 sq/ft, it has around 20 table games and 34 gaming machines. The casino offers 5-star facilities yet with a touch of the indigenous Nepali architecture. You can try a hand at the table games offered here: roulette, blackjack, pontoon, Baccarat, and Indian Flush (Kitty). There are dance performances held every few minutes to keep the ambience lively and relaxed. You can also dine at the Sunrise Restaurant located nearby. Children are allowed in this casino. However, they are not allowed to play.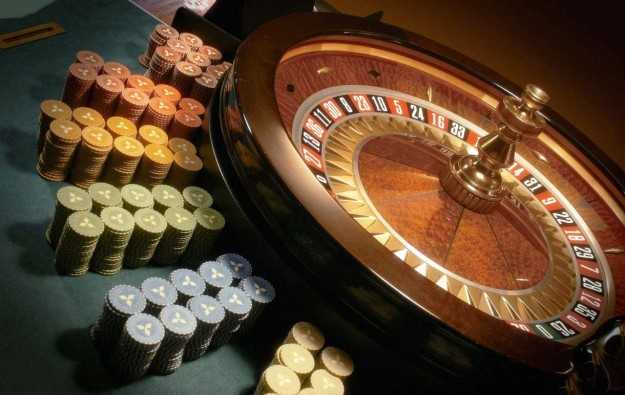 Location:
 This popular casino is located in the five-star hotel Yak and Yeti in Durbar Marg.

Entry fees and packages: Entry in this casino is free of cost. However, you will be required to show a proper ID. You will be welcomed with a free cocktail and snacks at the entrance. Also, for all players, there are rounds of complimentary drinks, food and even cigarettes.

Hotel Yak and Yeti has an amazing built-in Casino Package for its customers at NPR 14080 per person. As a part of the package, you get casino coupons worth NPR 5000 per person. The package includes three nights and four days accommodation, daily buffet breakfast at hotel, lunch and dinner at the casino, pick up and drop at the airport by the hotel staff as well as free access to swimming pool and gymnasium.

Dress code: Feel at ease in Casino Royale and wear any casual dress. However, do dress appropriately for this is Nepal. Moreover, there is a signboard displaying that half pants are not allowed.
Timings:
 The casino is open on all days 24×7.
2. Casino Mahjong
This refurbished casino is the second largest in Nepal and is the centre of attraction for many tourists. Well organised and beautifully decorated, this casino caters to the needs of both amateur and serious game lovers. There are 10 table games and 60 gaming machines in an area of 52,000 sq/ft. Fun and entertainment are unlimited here with games such as blackjack, roulette, Baccarat, flush, kitty (Russian flush), marriage, mini flush, slot machines, Texas hold'em poker and many more. You will get a feel of Bollywood numbers being played in the background. Additional services include banking, first aid, bars and easy access for the disabled.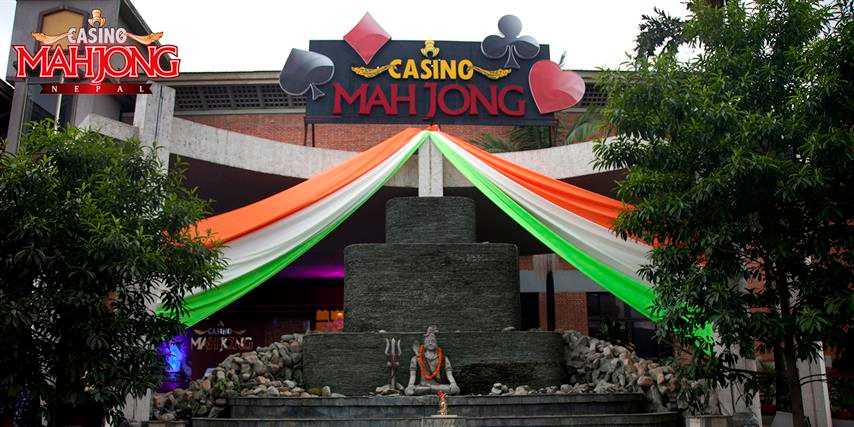 Location:
 Casino Mahjong is located in Hotel Soaltee Crowne Plaza.

Entry fees and packages: Entry here is allowed only after you show a passport (because Nepalese are debarred from going to casinos). There is no entry fee, and the minimum age for gaming is 21 years. You will also get free drinks and snacks.

Dress code: Casual attire is preferred here. Dress properly and smartly. Slippers are usually not allowed; so wear shoes.

Timings:
 The sun never sets here, and the casino is open for 24 hours. It starts getting crowded from 
9:00 PM.
3. The Millionaire's Club and Casino
When compared to other casinos, the Millionaire's Club and Casino is unbeatable in terms of its popularity among tourists. The casino is run as a joint venture by Silver Heritage of
Hong Kong
and a Nepalese company. It boasts of 40 gaming machines and 22 table games. Do you fancy poker? Well, there is even a separate poker room called the Millionaire's Club Poker Room. The casino games available include blackjack, roulette, Baccarat, 3 card poker, Indian Flush, and Texas hold'em poker. The casino even organises special tournaments and food festivals. Nearby restaurants serving succulent meals of Indian and Continental cuisines are The Oriental Room, The Lost Horizon Café and the Gourmet Coffee Lounge.

Location:
 This casino is situated in the five-star hotel in Shangri-la in Lazimpat.
Entry fees and packages:
 Entry here is free of cost. The players are entitled to free-flowing drinks and food. There are also facilities for free cab services.

The Shangri-la hotel has an alluring casino package. By paying INR 50,000 one will get NPR 1,00,000 worth of FPV. The package comprises accommodation for 3 nights and 4 days, along with complimentary buffet breakfast at the hotel and complimentary lunch and dinner at the casino on all three days. The package also includes airport transfers and a half-day sightseeing tour.
Dress code:
  Casual dresses are worn by most of the people at this Casino. There are, however, no restrictions as such.
Timings:
 The casino is open on all days of the week 24×7.
4. Casino Rad
This posh casino offering world-class services has a gaming aura better than any other casino in Kathmandu. It was refurbished in July 2016 to provide a new and improved gaming experience to the tourists. The gaming floor here is host to a plethora of table games such as the roulette, blackjack, Baccarat, marriage and Caribbean stud poker. In case you feel that lady luck is in your favour, this Casino even has 16 progressive 4-tier jackpots with exciting bonus features. The casino even houses some exclusive restaurants serving savoury dishes. These include The Terrace Garden, The Coffee Shop, The Fun Café, Olive Garden and the Pastry Shop.

Location:
 The Casino is a part of the Radisson Hotel in Lazimpat, adjacent to the Royal Palace.
Entry fees and packages:
 Entry in this casino is free of cost. There are complimentary drinks and delicious food.
The Radisson Hotel has an amazing casino package at NPR 16,000 for an accommodation of 3 nights and 4 days. The package includes airport transfers, breakfast at hotel, lunch and dinner at the casino, welcome drink on arrival, casino coupons and local sightseeing.
Dress code:
 Be at ease here and dress in comfortable and smart casual attire.
Timings:
 The staff at Casino Rad are ever ready to provide you fun and entertainment on all days of the week for 24×7.
5. Casino Pride Nepal
This is a luxury casino in Kathmandu offering gaming services in a plush environment. The casino was reopened in October 2015 and is owned by the Indian gaming company, Pride group. The embellishments here are praiseworthy and provide a conducive environment for fun and frolic. The minimum age for gaming is 21 years. The gaming space here has a total of 20 gaming machines and 11 table and poker games. Its exclusive features include a children's room with video games and soft toys. The most sought-after table games are blackjack, roulette, Baccarat, flush and kitty. It even boasts of a Casino Pride Nepal Poker Room. The luxurious setting here is a charmer.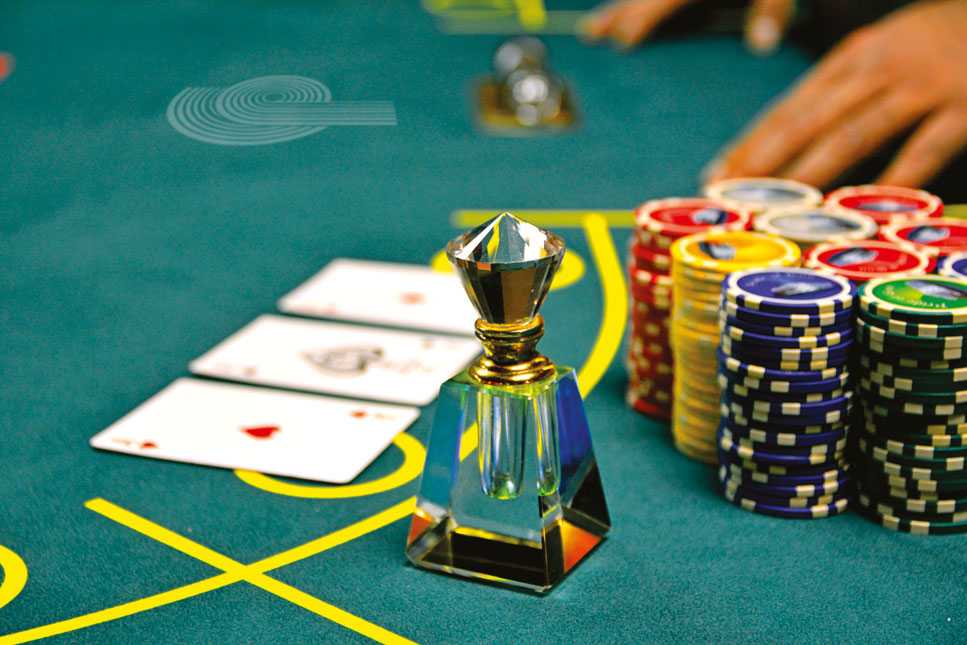 Location:
 This casino is situated in the five-star hotel Hyatt Regency in Taragaon, Boudha.
Entry fees and packages:
 Just like other casinos, there is no entry fees here. There are complimentary drinks and snacks for players.

The Casino Pride Nepal offers a Hyatt Regency package at INR 20,000 for the Indian nationals. The package consists of accommodation for three nights and four days with buffet breakfast at hotel and lunch and dinner at the casino. It even comprises airport transfers. A similar package is offered at Hotel Mahadev at INR 14,000. The package is inclusive of all types of International games and entertainment.
Dress code:
 Casual outfits are the most common at this casino. Visitors are advised to dress appropriately.
Timings:
  Casino Pride Nepal is open on all days of the week, for 24 hours a day.
These five casinos are the currently operational ones in Kathmandu. There were a few others like Casino Everest, Casino Venus and Casino Anna before the government's closure of all casinos in Nepal. These have not started functioning yet, but there are hopes of re-opening of Casino Anna of the Hotel de'l Annapurna. Whatever you fancy, be it rolling a dice, spinning a wheel or selecting a card, the casinos in Kathmandu have got you covered. And, if you just want to have some fun, the staff and workers here will ensure that you play well as an amateur. The casinos here are definitely nothing like the ones in
Las Vegas
or
Macau
but are pretty decent and enjoyable for a small country like Nepal.