1. Hanuman Gate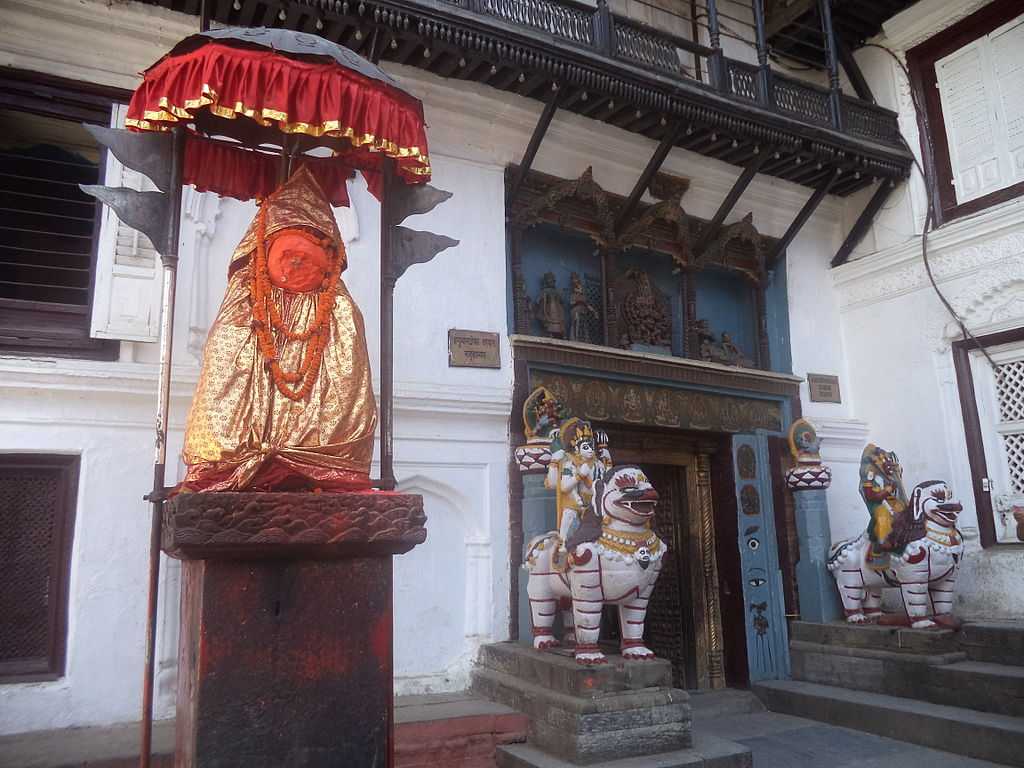 The entrance of the complex is located on the west end of the durbar and has an ancient statue of Lord Hanuman on the left side of the palace. Covered in orange gauze, it is believed that Lord Hanuman protects the palace. Every day, many devotees visit the statue to offer their prayers. The vermillion smeared statue is one of the oldest structures in the complex. Another statue right next to Lord Hanuman is that of Narasimha gorging on a demon named Hiranyakashipu. This one was built during the reign of King Pratap Malla. The outside of the palace has an inscription on a tablet made of stone. It is etched in fifteen different languages and is believed to have a magical legend behind it. Locals believe that if the inscriptions are read correctly, the tablet will ooze out milk.

2. Nasal Chowk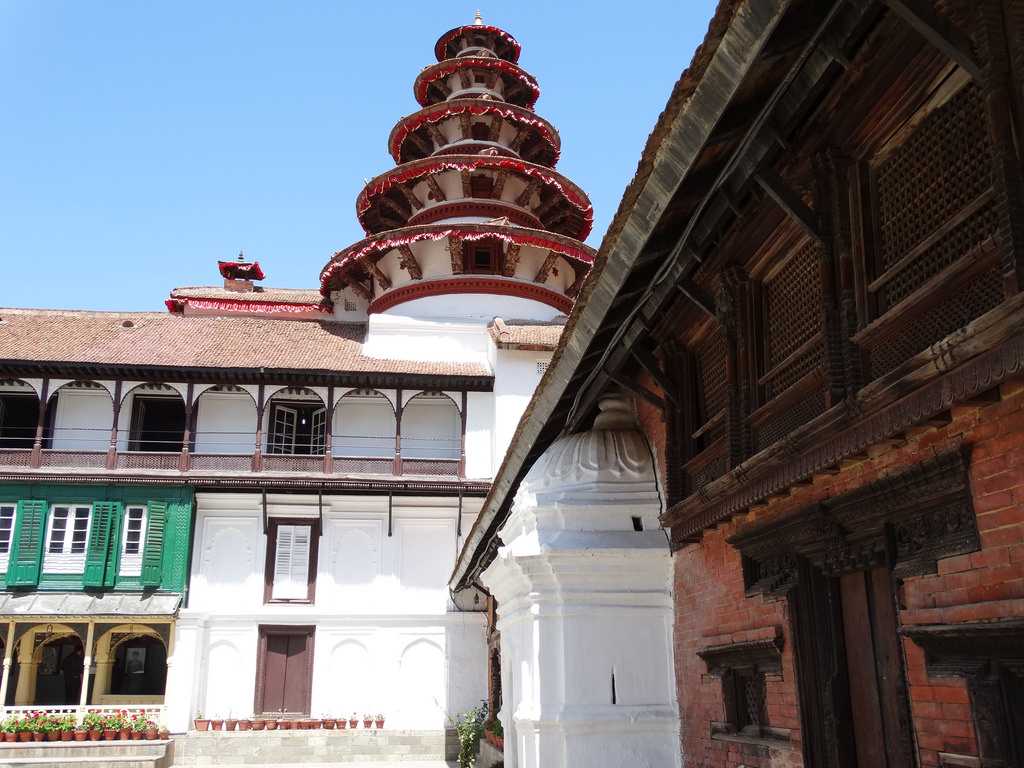 The east side of Hanuman Dhoka houses the Nasal Chok Courtyard dedicated to Lord Shiva. King Birendra Bir Bikram Shah was crowned in this area of the complex in 1975. The courtyard has intricately carved wooden frames, doorways with carvings of Hindu deities, and beautiful windows. The door leads to the private chambers of King Malla and an audience chamber. A Maha Vishnu Temple once existed on this side of the complex which was destroyed in an earthquake in 1934. The eastern wall now bears a beautiful painting of Lord Vishnu in a verandah. One can check out the throne of King Malla and beautiful portraits of the Shah Kings here. This section also has a Panchmukhi Hanuman Temple and a nine-story tower called the Basantpur Tower.

3. Mul Chowk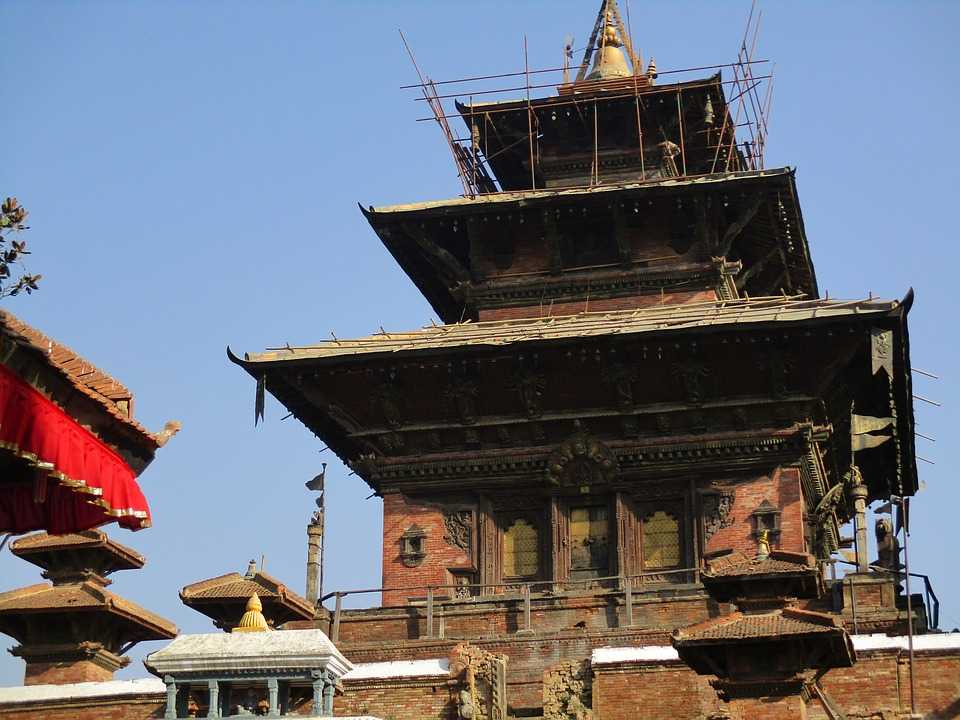 A little ahead is the Mul Chok which is dedicated to Goddess Taleju Bhawani. The Mallas were ardent believers of Goddess Taleju. This section has some shrines and is considered to be the best place to perform certain important rituals. The temple is located on the south of the courtyard and has a golden Torana or a door garland. As one enters, they would see several images of Goddesses Ganga and Yamuna before reaching the idol of the presiding Goddess inside the ancient triple-roofed structure.

4. Mohan Chowk
The northern section of the palace has the Sundari and the Mohan Chok which are no longer open for the tourists to explore. The Mohan Chok was the residential courtyard for the kings the reign of the Malla Kings. In fact, only the princes born in this part of the palace were considered as an heir to the throne. This courtyard houses the Sun Dhara, a golden waterspout. The water is believed to have originated from Budanilkantha and was, therefore, used by the Kings to perform ablutions. The section on the south-east of this courtyard is where one can find four watchtowers. These towers were built during the reign of the first Gorkha King, King Prithvi Narayan Shah in 1768. His royal family stayed at the palace till the late 1800s before relocating to the Narayanhiti Palace in Kathmandu.
5. Hanuman Dhoka Palace Museum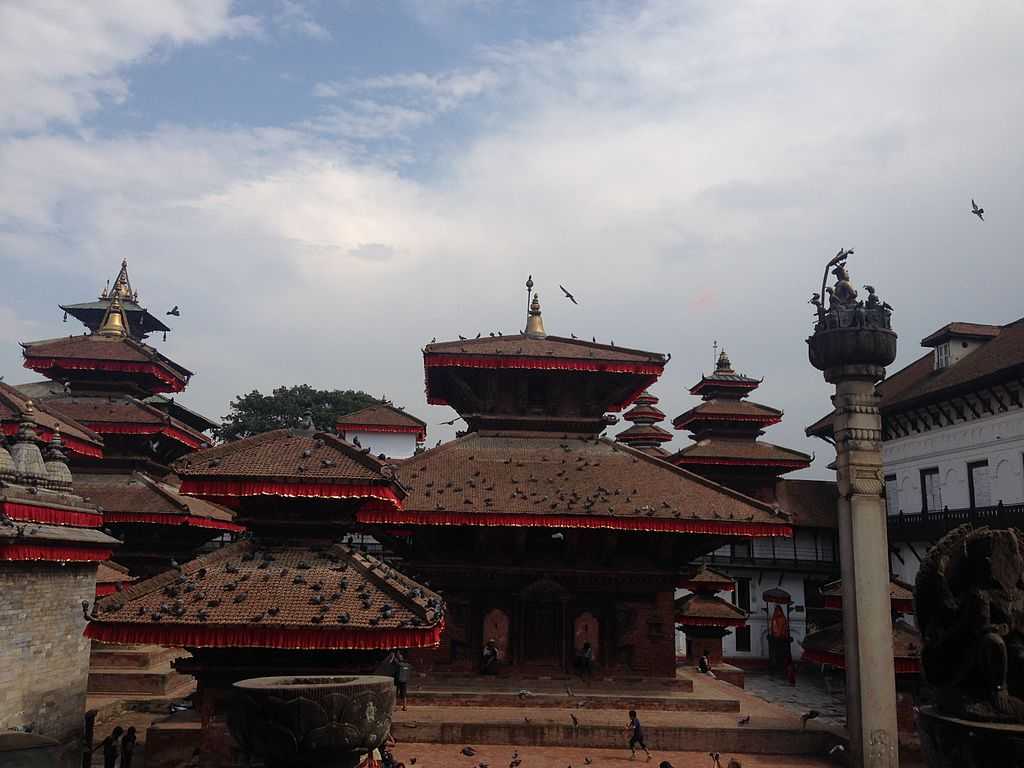 Hanuman Dhoka houses museums where tourists can get a glimpse into the history and lifestyle of the royalty that lived here. These are the Tribhuwan Museum, the King Mahendra Memorial Museum, the King Birendra Museum, and the Palace Museum. One can find exhibits of artefacts belonging to the kings right from ancient coins, dazzling jewels, exquisite thrones, fascinating stone and woodwork, furniture, striking weapons, and intricate carvings from the temples. The museums also have recreations of studies and bedrooms that the kings used. A section of the grand museums also exhibits details about significant changes that have played a major role in charting its history. History buffs would find this place to be a rich source of information from the old times in Nepal.