Kathmandu
, the capital city of
Nepal
, holds prominence both as a historical place and a bustling region. With the boost of urbanisation in recent years the city has also resulted in the upbeat nightlife here.
Thamel
, known as a buzzing area is filled with expensive nightclubs, restaurants, eateries and live music shows. Starting from night till the wee hours the nightlife here is boisterous offering innumerable options for both locals and the tourists. Just like any other nightlife zone in the world, this place also comes to a lively vibe.
Here are few of the recommendations to the best places in Kathmandu to get you all geared up.
1. Purple Haze Rock Bar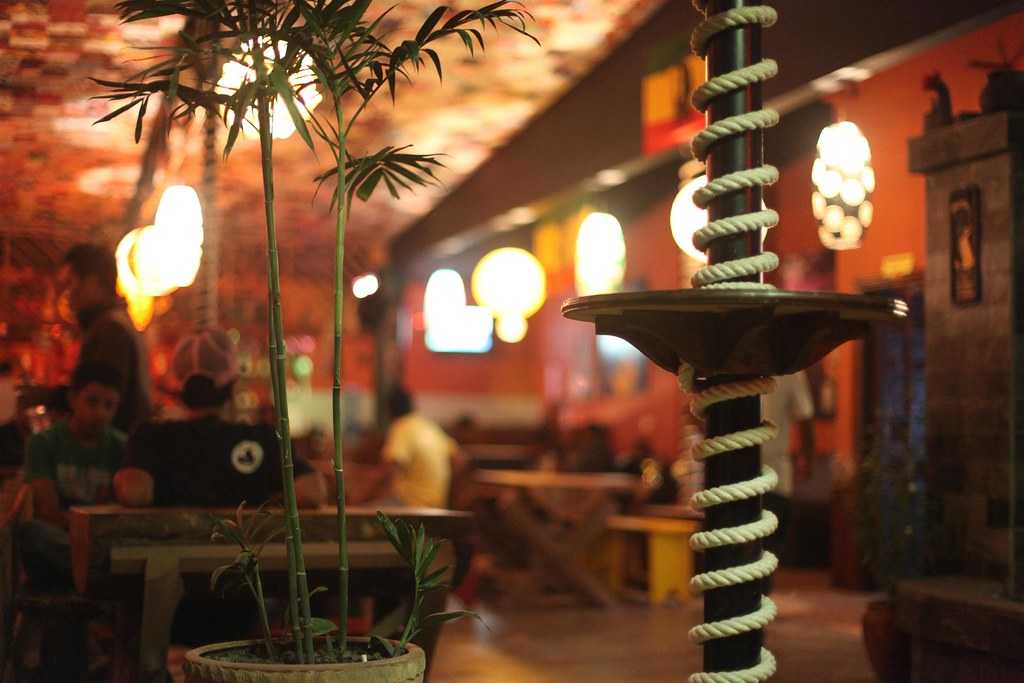 Fan of Rock Music and can't get enough of Metallica madness; then you shouldn't miss this bar at Thamel! People visit this place for great music and of course the drinks. Just grab a beer and some nibbles to get you through some hard rock music. Many of the Nepali bands also perform here; so you can headbang either in an open space or at a balcony. 
Timings: 
Closes by 12:00 AM
Highlights:
Hookah serving and prior reservations for large groups
2. Club OMG
Good news to you, Ladies! The club charges no entry fees for ladies while gents have to pay around 500 bucks.  One of the best clubs in Kathamandu and a safe option for the foreigners, you don't have any walking to be done as its right below Purple Haze Rock Bar. Ladies, you can let your hair down here after a long day, and the best part is that the security staffs prioritise women safety. Given a large dance floor and a fantastic DJ, especially on the weekends, this club is no short of a party paradise.
Timings:
 7:00 PM - 2:00 AM
Highlights: 
Ladies free entry and special events on weekends
3. Club Dejavu
Experience amazing night scenes at Club Dejavu located at Durbar Marg, the club has a dance floor of 20000 square feet. This club has a massive area spanning up to two levels along with VIP rooms, making it the largest nightclub in Nepal. It can hold approximately 3000 people inside its stylishly decorated warehouse concept club. With upbeat music played by the DJ or live events, the club never fails to create a high-spirited atmosphere.
Talking about the menu, it mainly consists of casual food to suit the ambience of the place like burgers, fries or even a coffee. The bar is long enough at each level of the club, so you don't have to complain as you enjoy the music here.
Timings: 
7:00 PM - 5:00 PM
Highlights: 
Fully air-conditioned, soundproof walls, LED walls and sufficient parking space.
4. Sam's Bar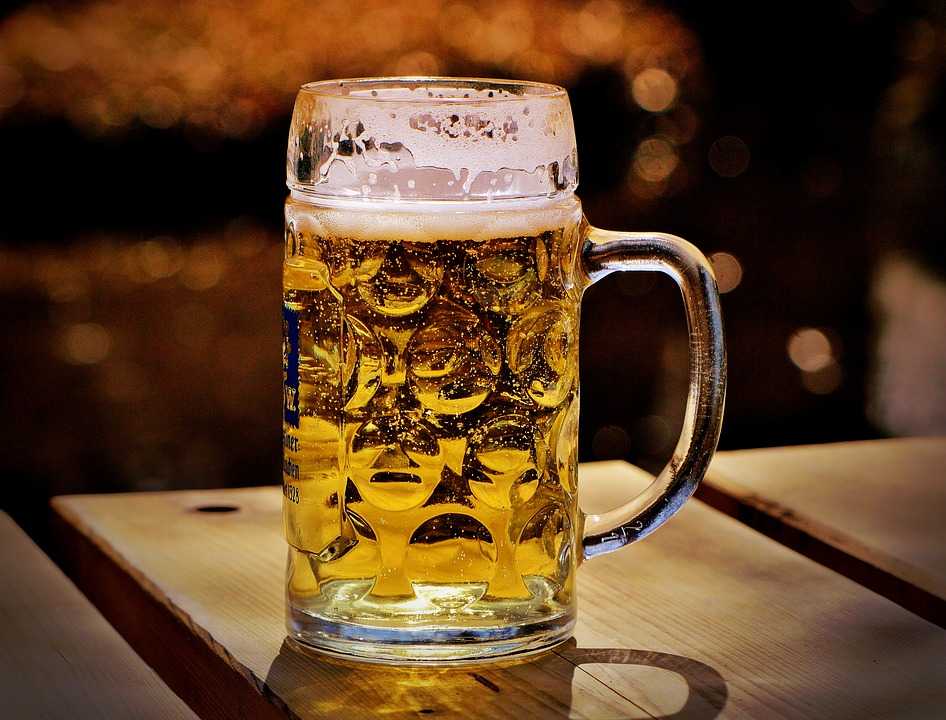 It is considered as the oldest hotels in Kathmandu, which is also a great bar reviewed by the tourists.  Located on Chaksibari Marg, this cosy bar serving only alcohol is filled with crowd any time of the day and exudes a relaxed vibe altogether. If you are a solo traveller and up for socialising then head to Sam's as here you can have a chat with fellow travellers. 
Timings -
Closes by 12:00 AM

Highlights:
Funky weekend events such as a reggae performance.
5. Jatra Cafe & Bar
A quaint cafe with rustic feel to it and named after Nepali word Jatra meaning cultural parade.  Serves Newari cuisines as well as Casual food and this place is a favourite frequently visited by the tourists. Some of the reasonably priced dishes are Chholea (meat marinated in mustard, sun-dried chillies and local spices), Buff & Egg Bara, Phosko(fried meat with a special batter). You can also relish on Set meals, which is a thali (steamed rice, lentils, vegetables, meat/chicken, papad, pickle and curd) type dish. Jatra has been into existence for more than 12 years now and still is one of the gems of Thamel.
Timings - 
10:00 AM - 9:00 PM
Highlights: 
Live Music and Free Drinks on certain days. 
6. Yeti Tap and Beer Garden
If you are a beer person who loves crafted beer and won't take a no for an answer, then Yeti Tap is apt for you. Located at the centre of Thamel at Narshing Chowk, the beers here can be enjoyed with munchies like burgers, pizza or even the classic fires for that matter.
Highlights:
Availability of over 60 crafted beers.
7. Himalayan Java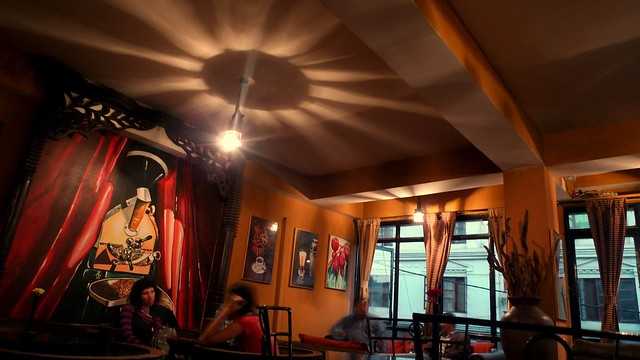 Originated in Thamel, Himalayan Java started the coffee culture in Nepal and now has multiple chains in the country and internationally. Your Nepal tour is incomplete without sipping on hot coffee from the aromatic cafe outlets of Himalayan Java. You can choose to have a classic breakfast Panini sandwich or traditional eggs with a wide range of coffee varieties to choose from to start your day. Bakery items, along with cappuccino or espresso, is another combination that you certainly should not miss.
Highlights:
Wooden decor and great music. The perfect spot for a coffee date or an official meeting.
8. Casino in Kathmandu

The Capital, along with beautiful places, also have multiple Casinos that are open 24 hours. Try gambling at Shangri-La in an ambience of cosy gaming rooms or invitation-only VIP room along with free-flowing drinks, gourmet food and of course good music. To experience royal treatment and try out a few other games, make sure to visit Casino Royale located at Lal Durbar. Other Casinos worth visiting here are Casino Anna, visitors frequent casino Radisson and Casino Tara at Hyatt Regency in Kathmandu.
9. NexUs Night Market
Held at every last Friday of the month, the market has live music, food stalls, handcrafted items all set up in the garden of NexUs.
Traveller Tips 
October and November are the best months to visit Kathmandu, Nepal as the monsoon has already passed at this time, giving way to clear skies.
Doing some more research for vegetarians is recommended.
It is advised not to visit unknown places late in the evening or night for safety purpose. Overall the city is a safe place for tourists coming from different parts of the world.
Travel insurance is required in case of theft or an injury